Want to add more pizzazz to your upcoming party? Here's how: pick a theme!
And yes, themes work just as great for grown-up parties as they do for kids' parties! Whether you're planning a birthday celebration, a baby shower or literally any other type of party, having a theme is an easy way to make it fun and unique.
To give you some inspiration, we've compiled a list of 170 trending party themes for adults that you need to try in 2023!
Our ideas are organised into categories, so you can jump right to the one you're most interested in. So without further ado, let's dive right in!
🕰️ Decade Themes
A classic among themes: pick your favourite decade/time period and let your party be a time machine that takes you and your guests on a nostalgic adventure.
1. Roaring 20s Party
Women in shimmery cocktail dresses, feathery boas and velvet gloves. Men wearing three-piece suits and fedoras. This is the Prohbition era, so you'll have to keep your party a secret!
2. 1930s Party
Get your guests to dress up in their best flapper dresses and suits, hang up some Art Deco posters, and play some jazz classics (think Ella Fitzgerald and Louis Armstrong) to set the right mood.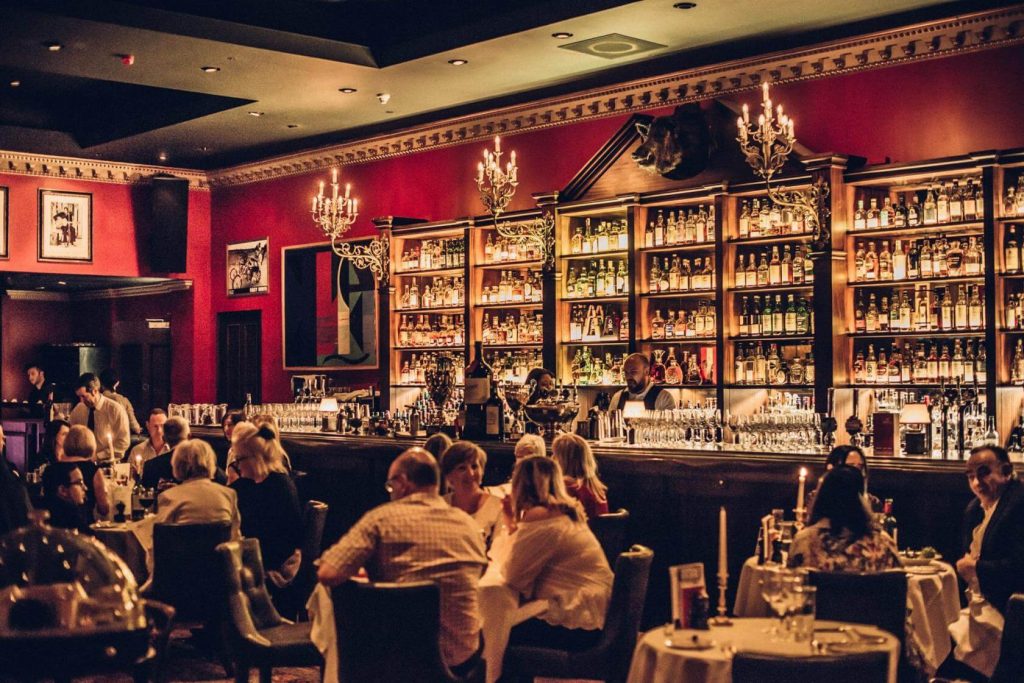 3. 1940s Party
There's plenty of inspiration from this era! Pin-up girls, war-themed imagery, Glenn Miller, and Casablanca… Pick and choose! Must include: sodas in glass bottles and cocktails such as Cuba Libre, Sidecars or daiquiris.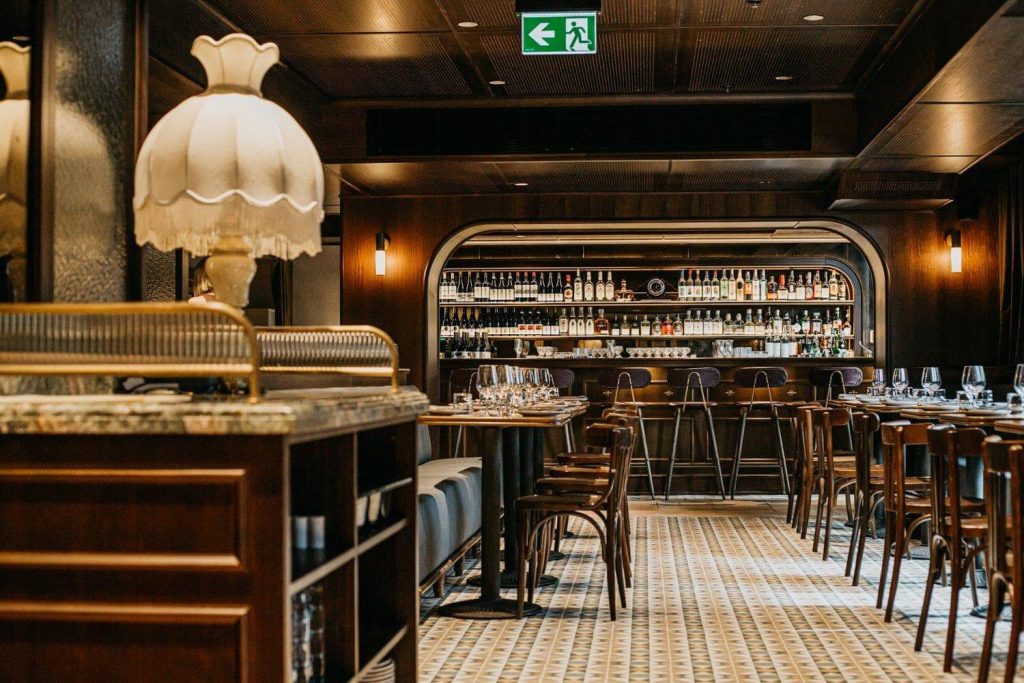 4. Vintage 50s Theme
The 1950s are the era of rock and roll, swing, poodle skirts and bowling shirts. So, make a 50s-inspired playlist and invite your guests to a sock-hop!
5. Retro 60s Party
If you're planning a 60s-inspired soiree, revolution and freedom is the perfect theme. And don't forget about music! Let the sounds of The Beatles, Jimi Hendrix and The Rolling Stones fill your dance floor as you celebrate life.
6. 70s Party
The 70s were still about freedom and self-expression. Go for bright colours (such as yellow, orange and blue), and use balloons and disco balls to transform your party space.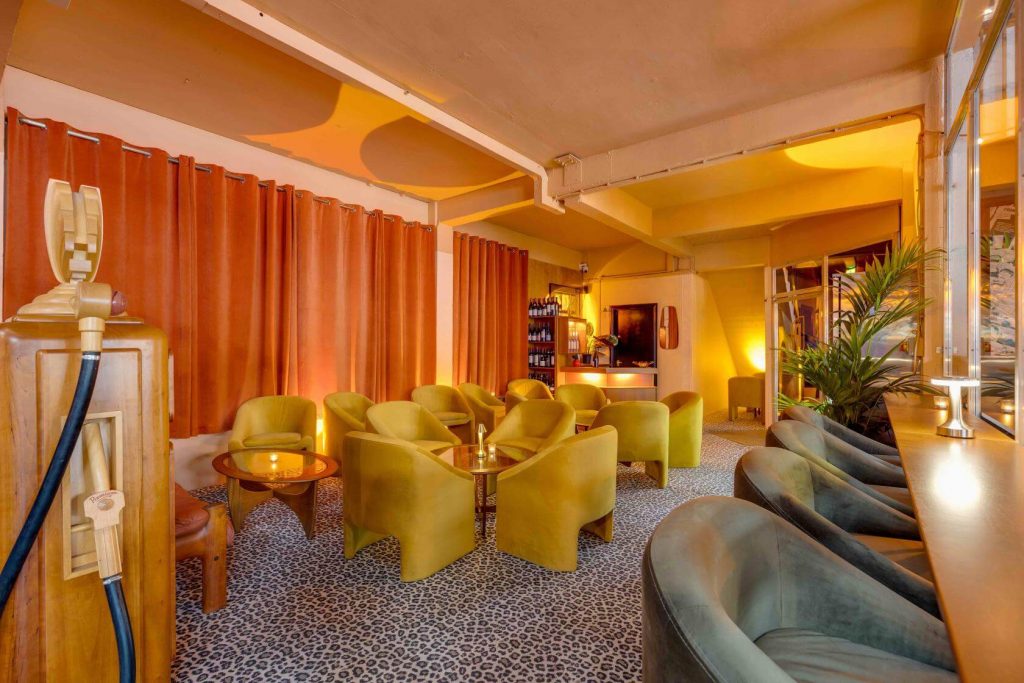 7. 80s Party
The 80s were a magical time. Think of it: mullets and leg warmers, Atari and Pac-Man, Madonna, and Michael Jackson.
8. 90s Party
The 90s were an exceptional time for music, movies, and TV. It was the decade of grunge rock, and boy bands, but it also gave us some of the best cartoons on television. Nothing beats the 90s for a fun and nostalgic celebration!
9. 2000s Party
Some believed we'd be travelling to space by 2000. Or that the world would end. None of this happened, but we did see the rise of technology and social media. The pop culture of the time was full of bright colours, big hair, and loud music – and everything about that is perfect for a great party.
🎬 Movie Themes
You'll find tons of inspiration on the big screen. Why not pick your favourite movie as a theme? Here are some of the most popular ideas:
10. Harry Potter
Give your guests a lesson in magic with a party they'll never forget! Serve some butterbeer and pumpkin pasties, host a potions-making class and have your guests play a game of Quidditch with brooms and tennis balls – the options are plentiful!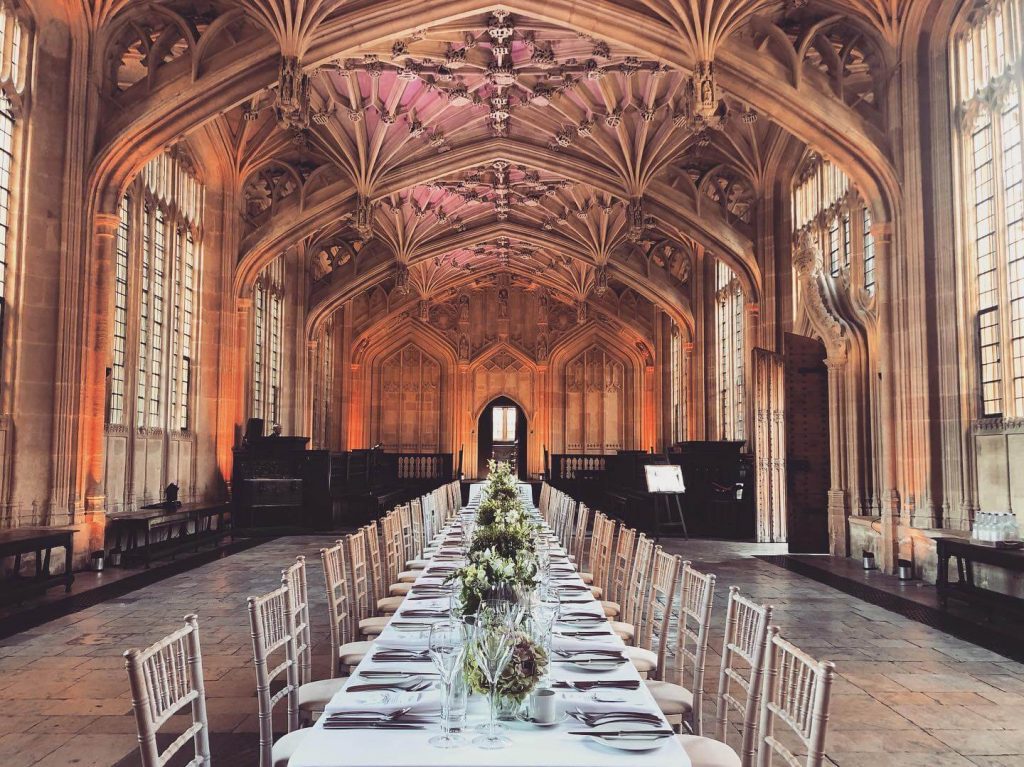 11. Star Wars
Whether you're throwing a birthday party or just having a Star Wars-themed gathering, there are plenty of ways to bring the Force to your celebration. Have a dance-off between Jedi Knights versus Sith Lords. Sip on Jedi Juice and Padawan Punch. Don't forget the cookies.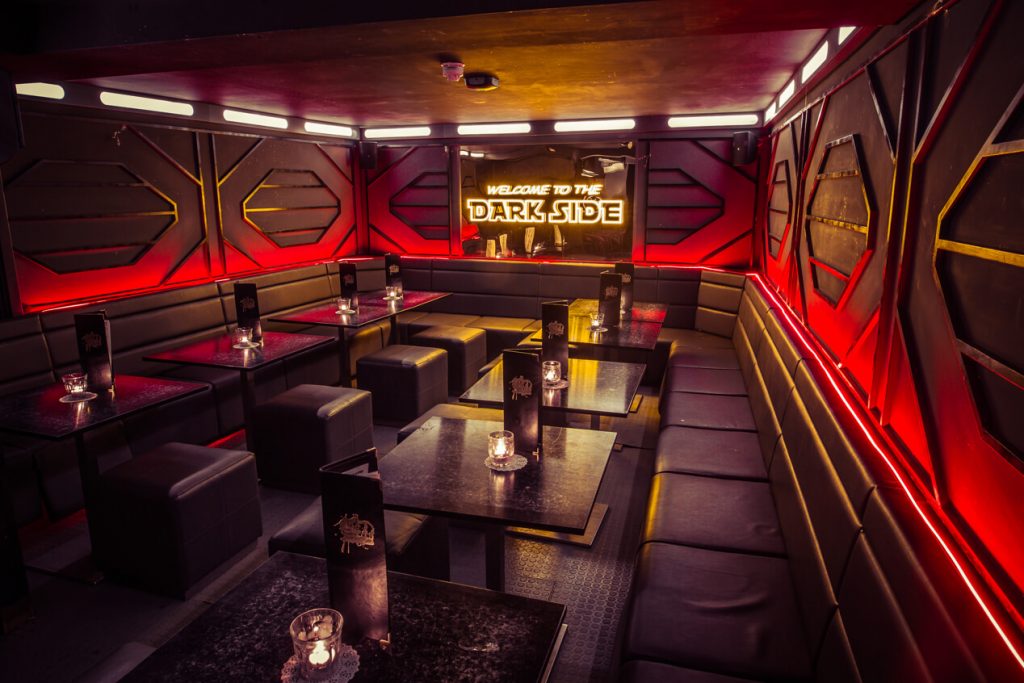 12. Mamma Mia
Blue & white colour scheme, Greek food and some ABBA in the background – here's your recipe for an amazing Mamma Mia-themed party.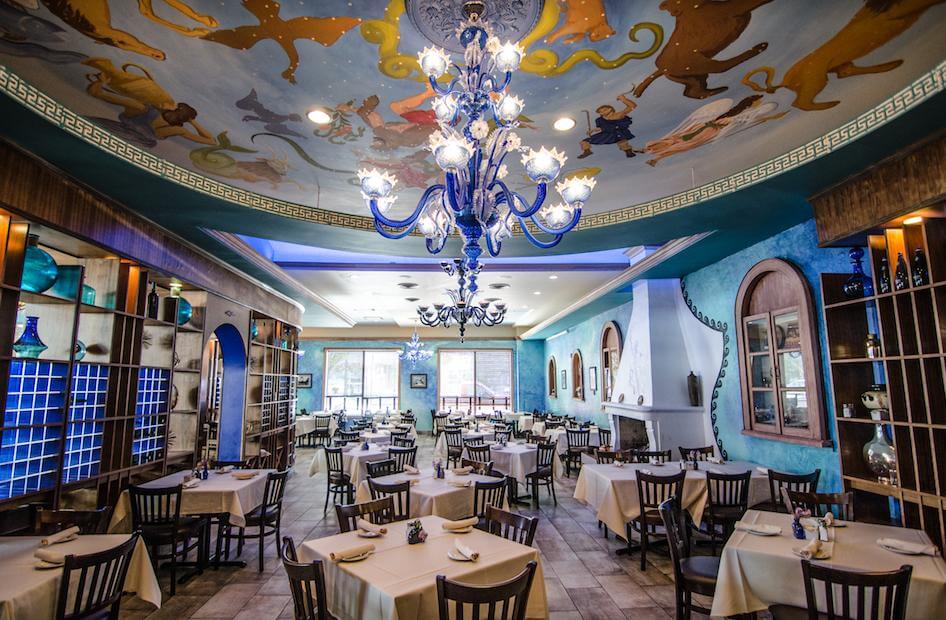 13. Bollywood
The perfect theme if you're looking for something colourful and vibrant. Dress up as your favourite Bollywood star or character and dance the night away!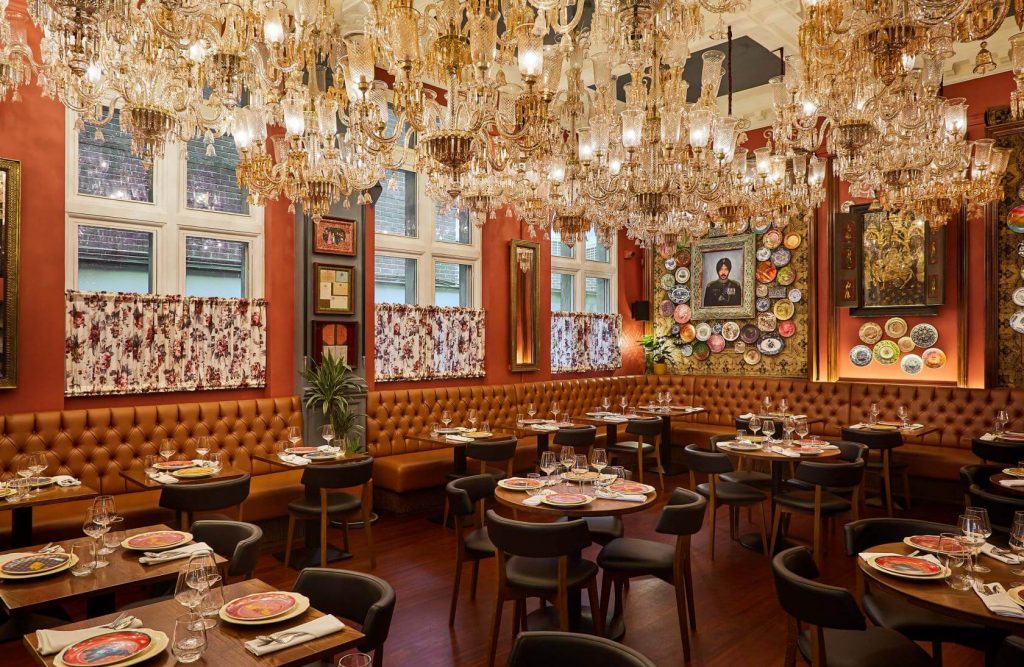 14. Lord of the Rings
Send out invitations with the names of your guests written in Elvish. Decorate with plenty of green and brown, as well as some silver and gold accents. For food, get creative and include dishes such as hobbit stew, elven bread, or orc meatballs.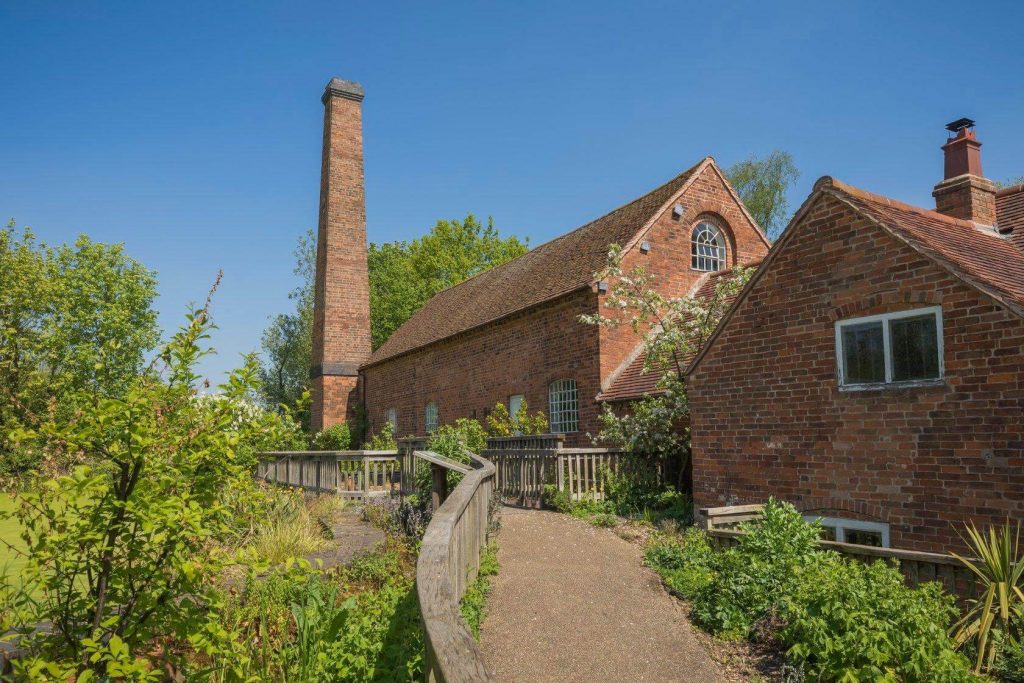 15. Breakfast at Tiffany's
Maybe you can't have breakfast at Tiffany's, but you can emulate the vibe. Think luxury and elegance. Keep the decor simple with a few Tiffany blue items to make a statement. Time to dress in chic clothes and sip on some mimosas!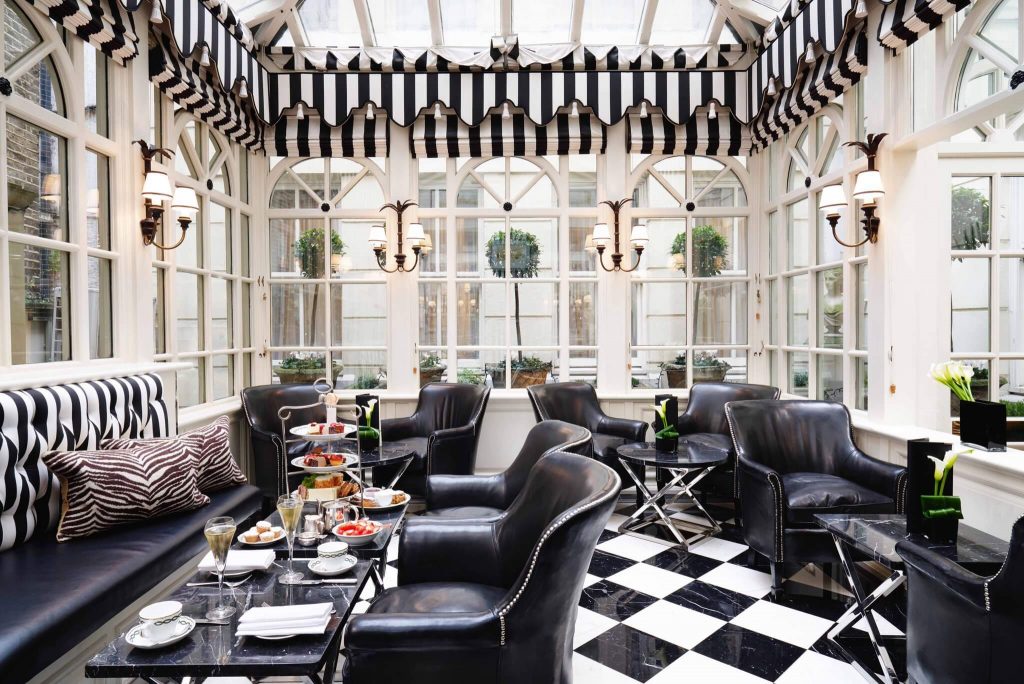 16. The Nightmare Before Christmas
A mix of purple, orange and black and white stripes, plus some fake bats, pumpkins and skulls. Now that's a party Jack Skellington would be proud of! This theme will work especially well for parties that fall around Halloween or Christmas.
17. Oscars Night
Oscars Night is a great theme for a party. You can watch the awards together and then celebrate by having a party. The Oscars are always full of great fashion, so use this as inspiration for your own outfits. You can also make a themed menu that includes dishes with names like 'Best Actor' or 'Best Actress'.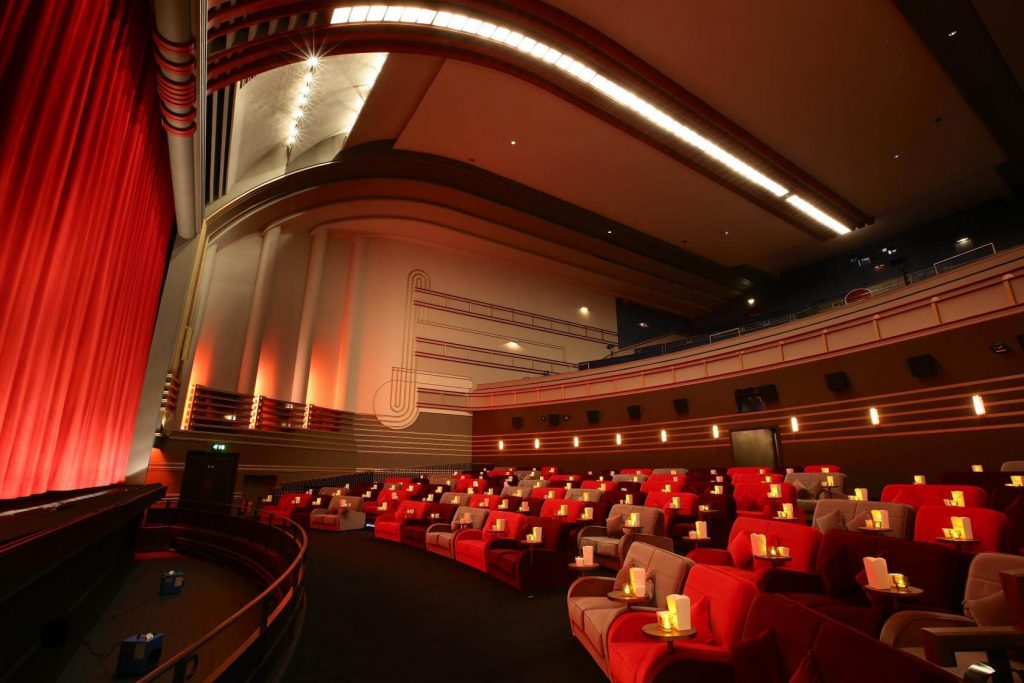 18. Marvel
The Marvel universe is full of iconic characters. Whether you want to go all out with an Avengers-themed party or keep things simple with something like Spiderman, there are plenty of options available. You can also let your guests pick their favourite characters and try to impersonate them for the party.
19. Batman
It's a bird, it's a plane…it's Batman! Decorate the tables with black tablecloths and red napkins so it looks like Gotham City at night. Use black and grey balloons as accents throughout your party area, and don't forget about paper bats!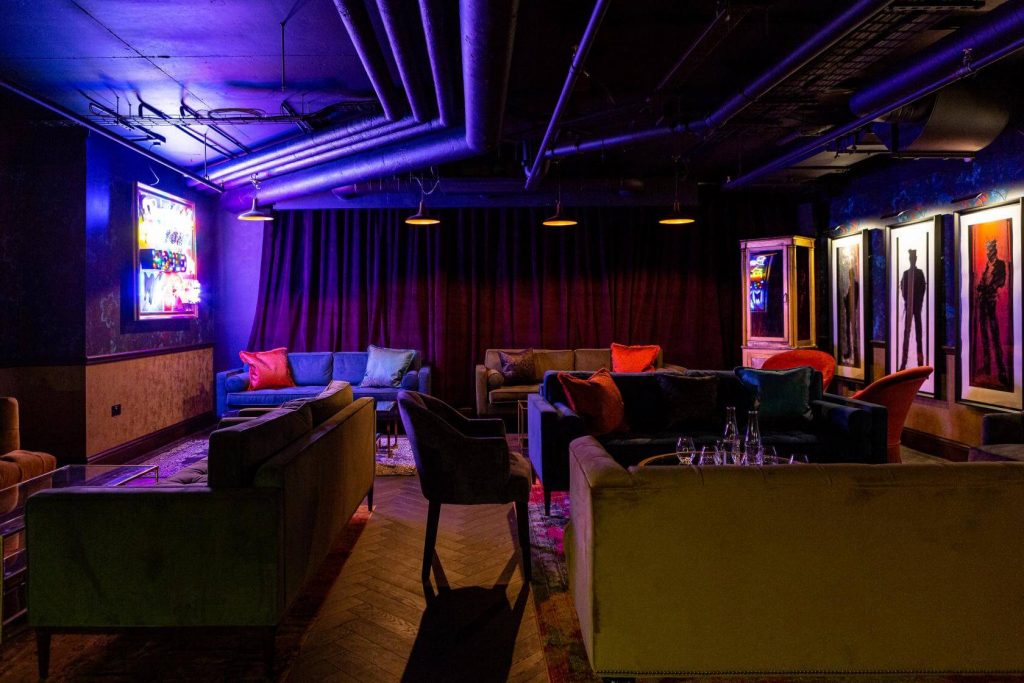 20. Alice in Wonderland
Colourful tablecloths, mismatched teacups, and tiny drink-me bottles are just some ideas for an extraordinary Mad Hatter's tea party! Anyone who enjoys a touch of the weird and absurd will love this theme.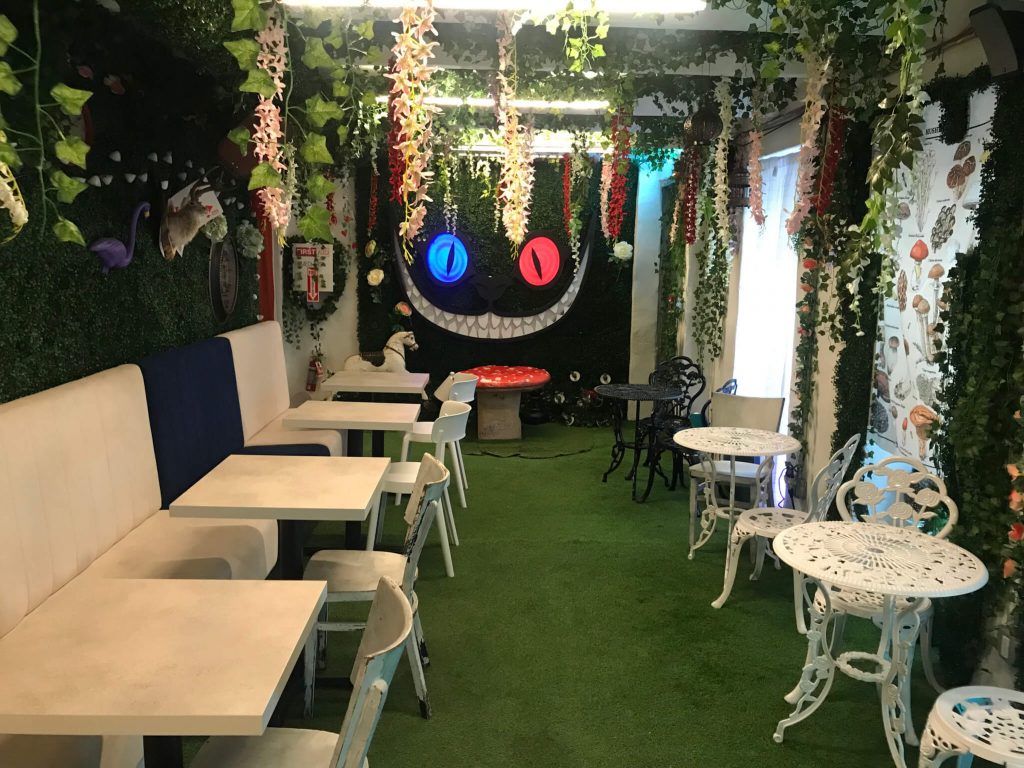 21. James Bond
No list of movie-inspired themes could be complete without the iconic secret agent! There's so much you can do with the James Bond theme: you can host a Casino Royale night or, if you're having a ladies' night, go with a Bond Girls party! And, of course, you must serve Vesper Martinis, shaken not stirred.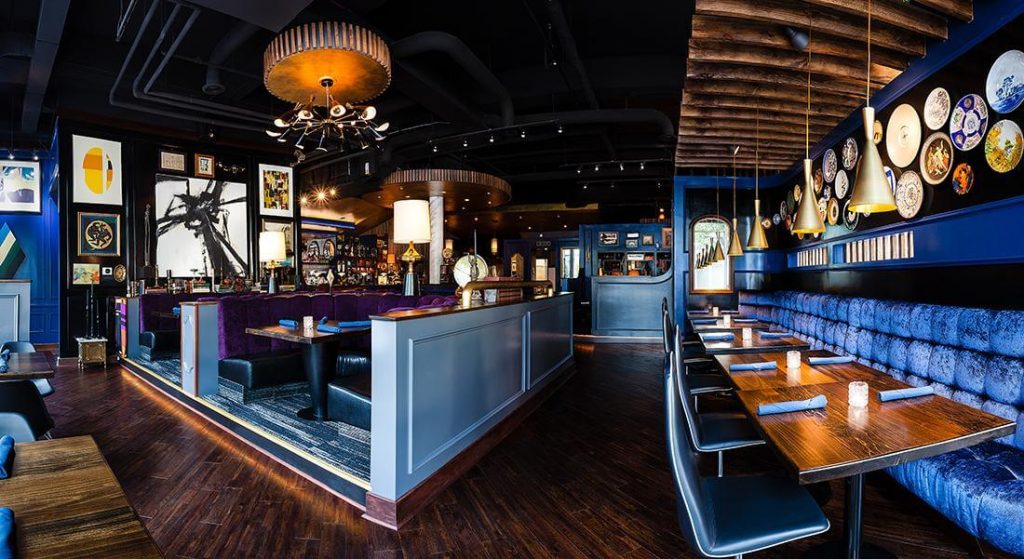 22. Grease
Grease is such an iconic film that people who grew up in the 70s and 80s still know all of the words to the songs. Decorate with lots of colours like reds, yellows and oranges, so it looks like it came straight out of the movie set. Play music from the movie throughout the night so people can dance and sing along.
📺 TV Show Themes
Small-screen hits offer plenty of inspiration, too! Check our suggestions or just go with your favourite TV show.
23. Friends
Decorate with yellow and purple balloons, streamers and posters with quotes from the show like 'Pivot!', 'We were on a break!' or 'He's her lobster'. Include plenty of 90s pop culture references. For food, you can make a list of things that each character would have in their fridge and ask the guests to bring them along.
24. Euphoria
Find a party space with neon colours, LED lights and, ideally, some black lights to top it off. Tell everyone to wear black light reactive and sparkly clothes. Don't forget to go all out with makeup – the more glitter, the better!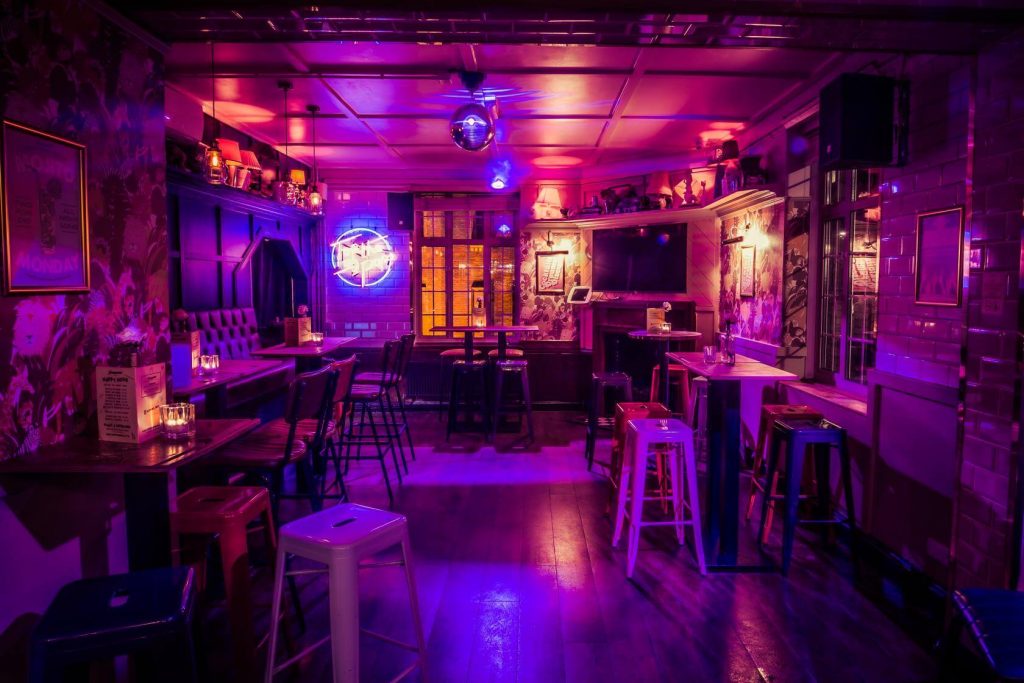 25. Stranger Things
Christmas lights are used throughout the series to represent the portals between worlds, so they should be an essential part of your Stranger Things-themed party! Play 'Should I Stay or Should I Go?' by the Clash on repeat while people are arriving (spoiler alert: they should stay).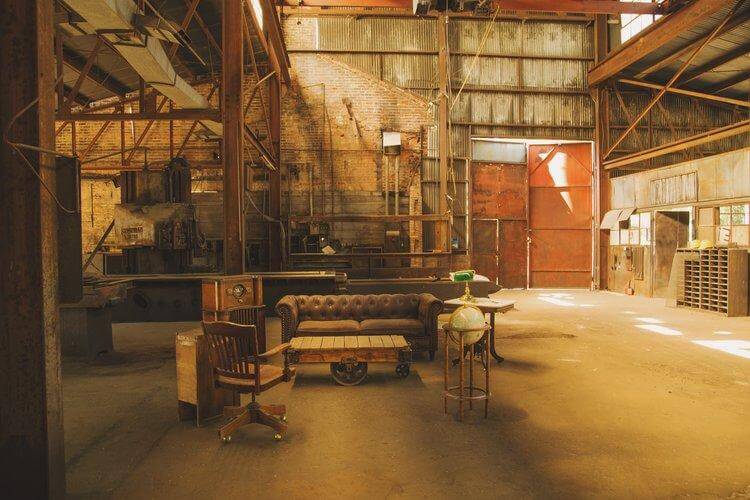 26. The Office
The Office theme is easy to pull off and can be customised in any way you want. And it's perfect for office parties, duh! Decorate your table with office supplies: paper clips, Post-It notes, and staplers. Throughout the night, make plenty of 'That's what she said' jokes and play pranks on your guests.
27. Bridgerton
Ready to travel back to Regency England? Host an elegant afternoon tea party or throw a distinguished ball. Don't forget to dress the part! For this one night, you're all lords and ladies. To complete the party, put the Bridgerton soundtrack in the background, and you're all set!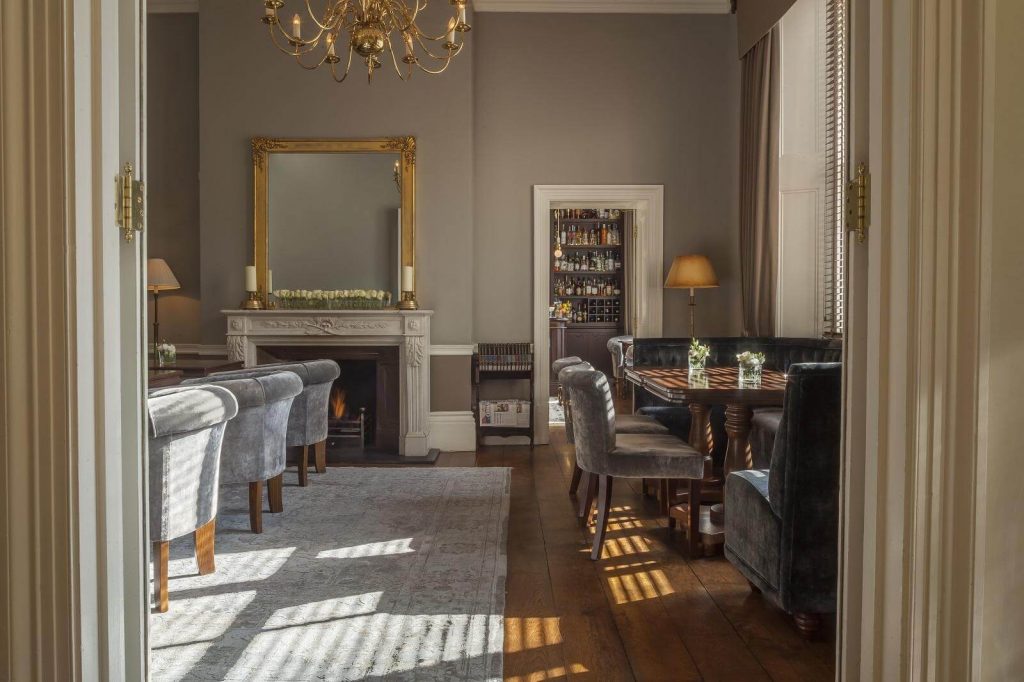 28. The Big Bang Theory
Choose decorations that represent the show's characters: Howard's love of outer space, Leonard's intelligence and Sheldon's love of comic books are all things you can incorporate into your decorating scheme.
29. How I Met Your Mother
Make invitations with pictures of each character on them along with their catchphrases like 'Suit up!' or 'Zip it!'. At the party, you can have each guest tell their favourite date story as their 'How I Met Your Mother' story.
30. Westworld
What would it be like to act out your darkest fantasies with robots on the frontier of a dangerous, Wild West-style world? Well, you'll never find out, but you can still create an epic Westworld party! Hang up a few animal masks, cowboy hats and toy guns to make your guests feel like they're on the set of the show.
31. Game of Thrones
Put up flags of the different kingdoms, as well as banners and posters with dragons, swords and shields. You can also set up a buffet table in Winterfell style, with long candles and plenty of food for your guests to enjoy.
32. Wednesday
At some point, we all got sick of that particular dance routine that flooded TikTok. Nevertheless, Wednesday – or the Addams family in general – is a cool party inspiration. Decorate with black balloons, streamers and paper cut-outs of bats and spider webs and have your guests dress in black and white only. To complete the theme, serve foods like black spaghetti with red sauce or eyeball cake pops.
33. The Walking Dead
A great idea for your party is to have a 'You're Dead' theme, where everyone dresses up as their favourite zombie who died in the show and then come back for revenge. Try to give your venue a post-apocalyptic look. You can use fake blood and props such as severed heads and brains on sticks.
34. Star Trek
Create an 'away mission' by setting up snacks in different areas around your home or venue so that people have to explore to find them all! Try making 'alien' food like green gelatin salad or blue Jell-O shots. Alternatively, invite your guests to a game of laser tag!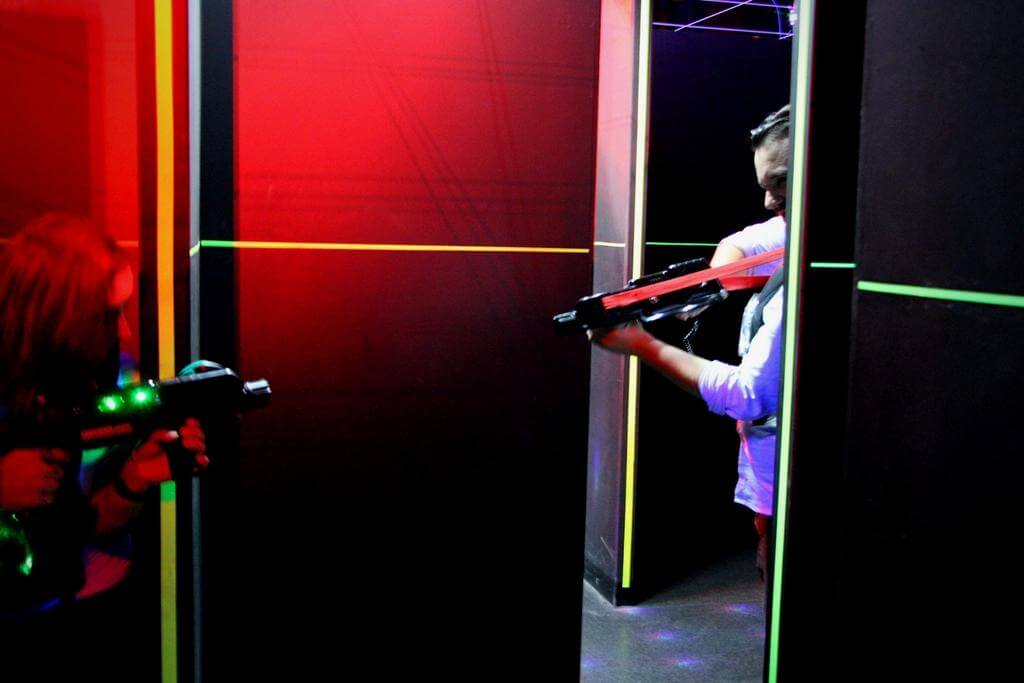 35. Orange Is the New Black
The first thing that comes to mind when thinking about an OITNB party theme is the colour orange itself. So why not start by picking up some orange decorations and items like plates, cups and napkins? Of course, everyone has to wear orange to the party! If you're feeling extra, you could buy or rent a prison jumpsuit costume. To top it off, set up a photo booth where you can take your mug shots and pose with handcuffs and prison bars.
36. Riverdale
A great theme for fans of the show and anyone who loves drama, suspense and intrigue. You could have a Riverdale High-themed party or go for a murder mystery party. For food, you can serve up some burgers from Pop's Chock'lit Shoppe, complete with cherry cola milkshakes.
37. Grey's Anatomy
Pick up some medical scrubs and lab coats to wear as well as some accessories like stethoscopes and syringes. You can also get inspiration from other medical-themed TV shows such as House, The Good Doctor or New Amsterdam.
38. Sherlock
For a Sherlock-themed dinner party, serve up some delicious British food such as fish and chips or traditional English meat pies with gravy. You could also serve tea and cakes after dinner! If you'd rather go for a cocktail party, try to create a signature cocktail based on one of the characters in the show.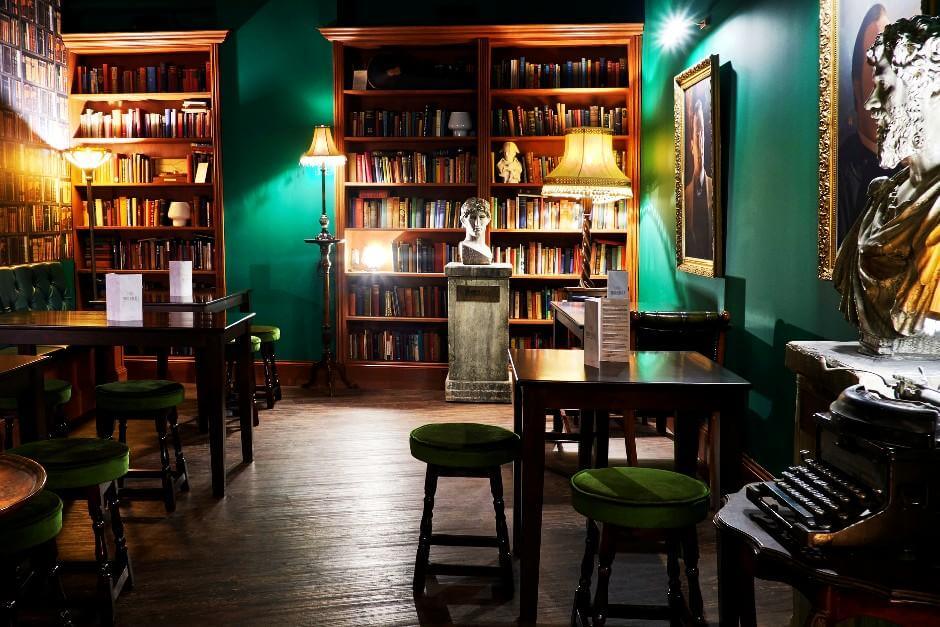 39. Breaking Bad
Play a chemist and experiment with blue substances 😉 Have some blue rock candy on hand that looks like crystal meth and make some cocktails with blue curacao. You could even make blue jello shots! Serve Cheetos as a snack, Heisenburgers as the main meal, and then some cupcakes with blue icing for dessert.
40. Suits
Well, you already know what your dress code is going to be. Pretend that everyone at your party is a successful lawyer who can talk their way out of any situation. Get your guests to wear matching ties or, quite the contrary, have a crazy tie competition (DIY ideas are most welcome!).
41. You
Have you already seen the fourth season of You? Joe Goldberg's new London friends were hardly likeable, but they sure knew how to have an extravagant party. There's plenty of inspiration there. Unless you'd rather go for the creepy psychopath vibe – we won't judge!
42. Doctor Who
Ever wished you could travel in time and save the world again and again from alien creatures? Then a Doctor Who-themed party is for you! You can base your theme around a specific episode, or just use the show as a general inspiration. Play some Time Lord rock and get this party started!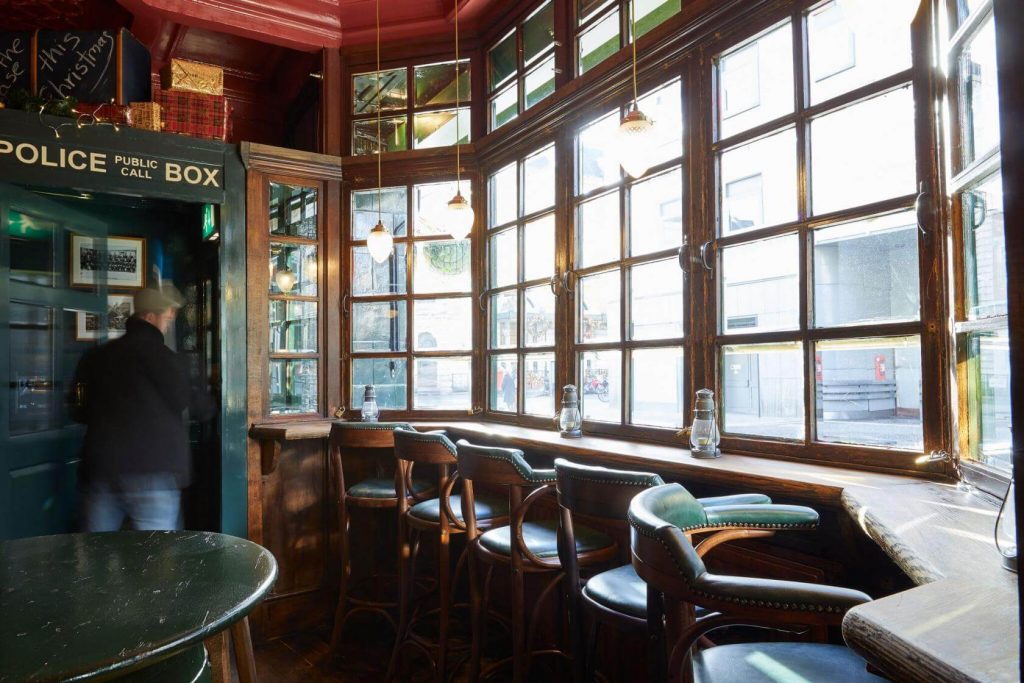 43. Peaky Blinders
A Peaky Blinders party is a great excuse to get everyone dressed up. Even those of your guests who are not big fans of the show can have fun completing outfits that reflect 1900s England. When it comes to the party space, go for the speakeasy vibe.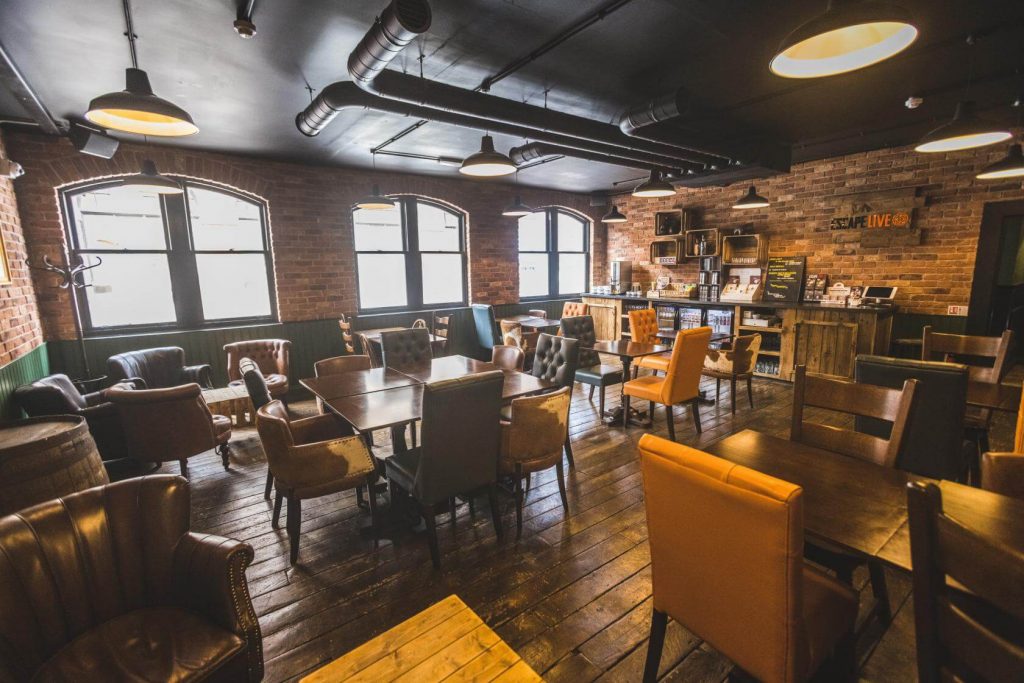 44. The Crown
This theme is great not just for fans of the British Royal Family. After all, who wouldn't want to feel like royalty at their party? Dress like kings and queens and throw a royal banquet! For easy finger foods, you could serve coronation chicken sandwiches and crown cookies.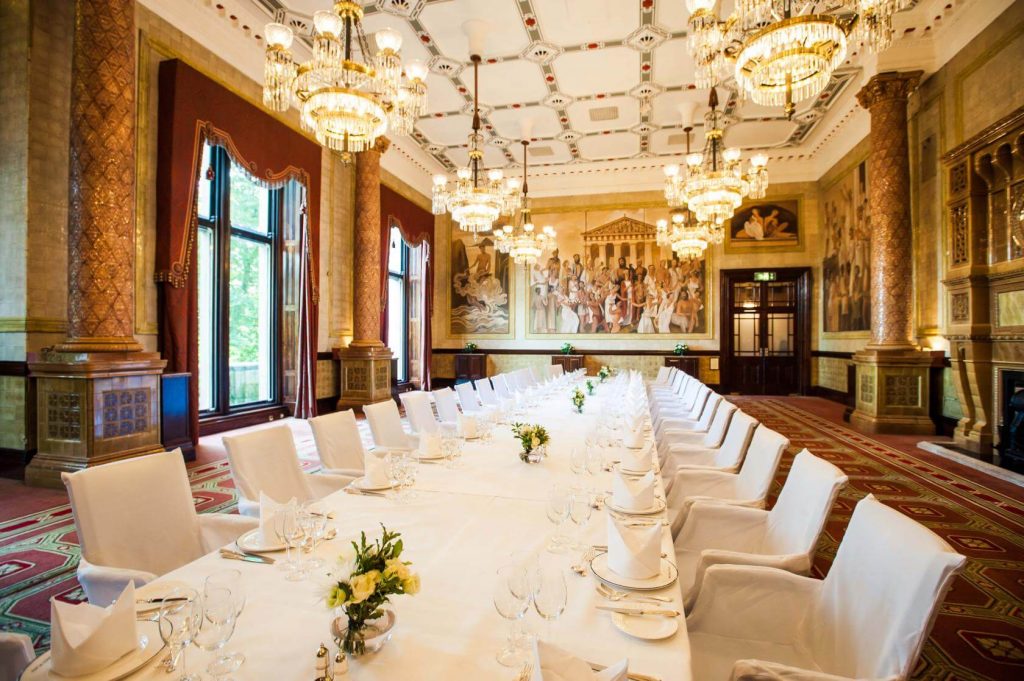 🎵 Music Themes
Music lovers out there – this is for you! Throw a party centred around your preferred genre and move your body to your favourite beats.
45. Dance Party
The most basic form of a dance party is simply having music playing in the background while people dance. This can be done at almost any type of event, from birthday parties to weddings. You can take it a step further and pick a specific type of dance for your theme, e.g. salsa or tango.
46. Disco Theme Party
The disco theme is perfect for a night of dancing and fun. Disco balls and colourful lights are a must! You may also want to include some glittery items, balloons or confetti in your party decorations.
47. Rave Party
Raves are usually associated with electronic dance music (EDM), but they can be tied to any genre that the host wants to play. You could even have a specific theme, such as a 'Halloween rave', where people come dressed up in costumes.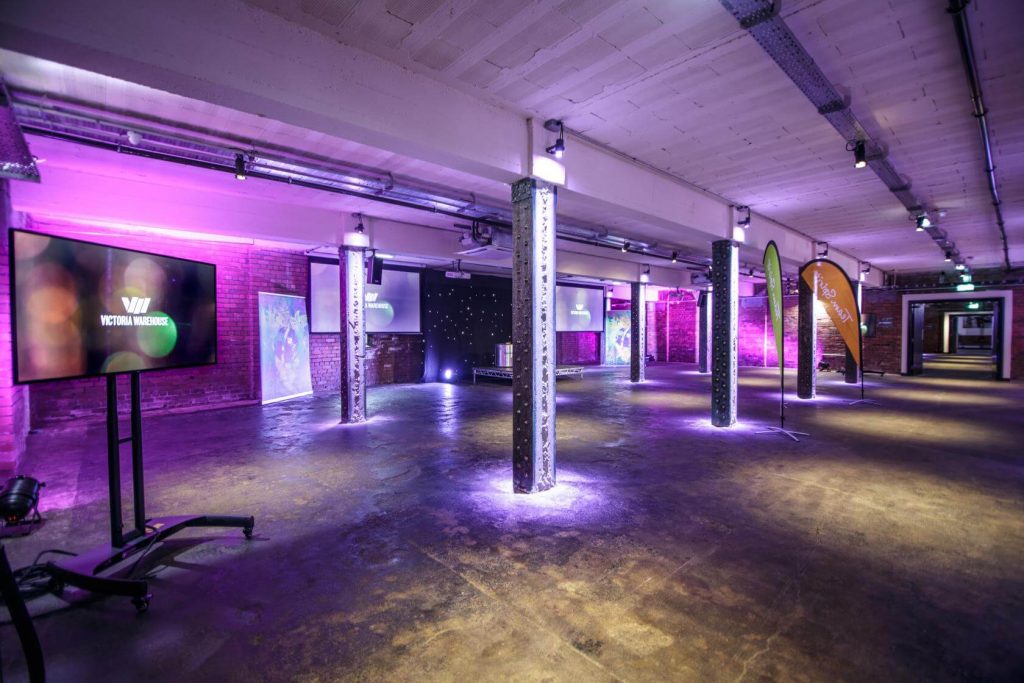 48. Festival-Themed Party
How about a Coachella theme? Decorate with string lights, balloons and flowers. Experiment with fashion: flower crowns, headbands and tank tops are some inspirations. Of course, you can choose a festival that reflects your style and taste in music – for example, Lollapalooza, Glastonbury or plenty of others!
49. Rockstar Theme
Are you ready for a rock 'n' roll party? It's about to get wild! You can base the theme on your favourite artist or band, focus on a specific period in the evolution of rock music, or do whatever you want – there are no rules!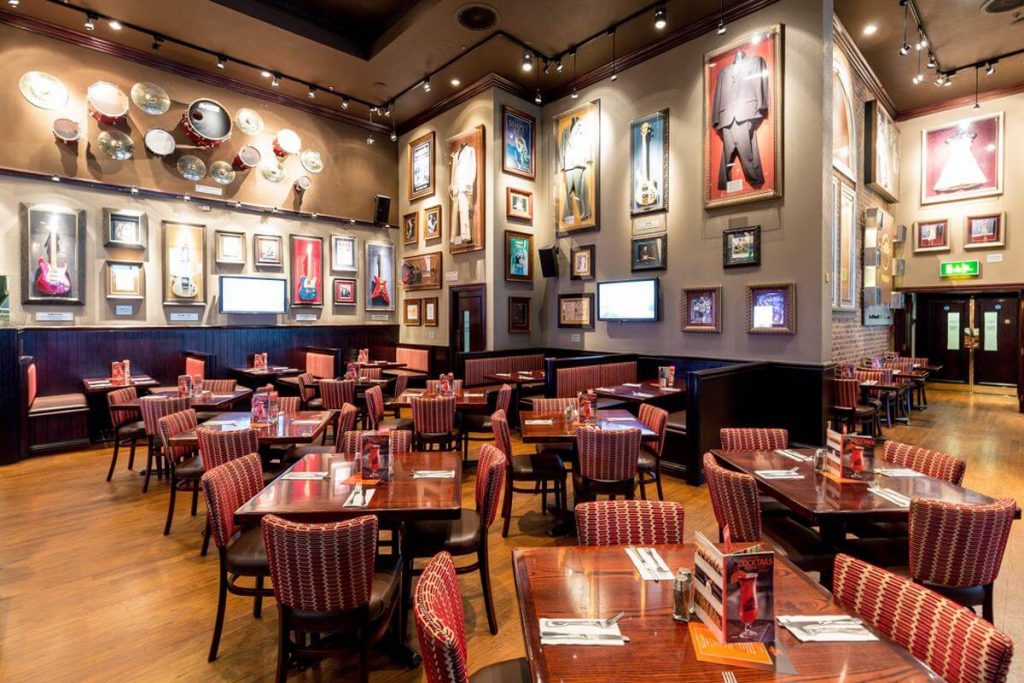 50. Pop Star
Who do you want to be: Michael Jackson, Britney Spears or Queen Beyoncé? Dress up as your favourite pop star, roll up the red carpet and make a big entrance! You own the night!
51. Rap/Hip-Hop
It's not a hip-hop party without dancing! A great place to start is by playing some of your favourite songs on Spotify or YouTube. If your budget allows, you could even invite some local DJs who specialise in playing hip-hop music at clubs or parties so they can spin some tunes for everyone!
52. Karaoke Party
What's more fun than belting out your favourite tunes? You can host an easy karaoke night at home with the help of YouTube or better yet hire a karaoke bar and dazzle the crowd with your stage performance.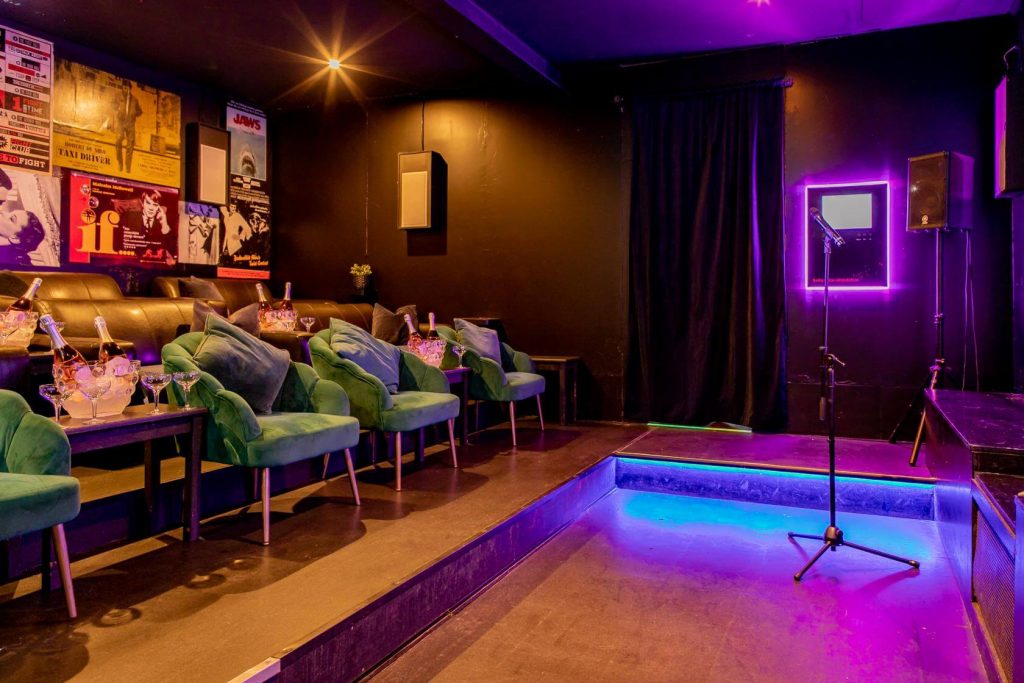 53. Club Night
What's more fun than going out to a club and partying with your friends all night long? To make the most out of the experience, remember to book a nightclub in advance. If you can't decide on one place, you could always plan a club crawl!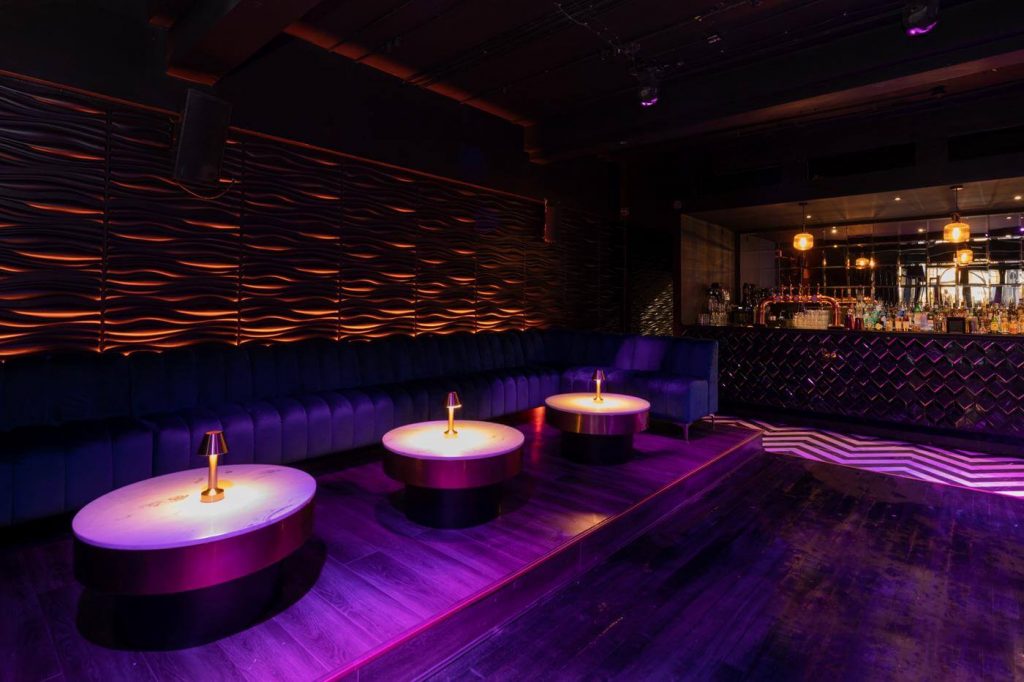 54. Latino Night
Hire a DJ who will play all sorts of music from salsa, merengue and bachata to electronica and reggaeton. A good DJ will also be able to mix all these genres seamlessly into one big dance party! If you're on a budget, just blast a Spotify playlist through the speakers and move your hips to some great Latino hits.
55. Grammys
The prestigious awards show can make a great theme for your next party! Use the red carpet as inspiration for your decorations – you can make red carpet runners, and use them to line the entrance of your party space. You could even make fake awards out of cardboard and paint them gold!
💎 Classy Themes
Is your party more of an elegant affair? These ideas will work great!
56. Great Gatsby
Travel back in time to the Roaring 20s, the era of decadence and extravagance. To set the mood, play 1920s music in the background – jazz tunes are an especially good choice! Make sure there's also plenty of dancing space so that everyone can show off their moves.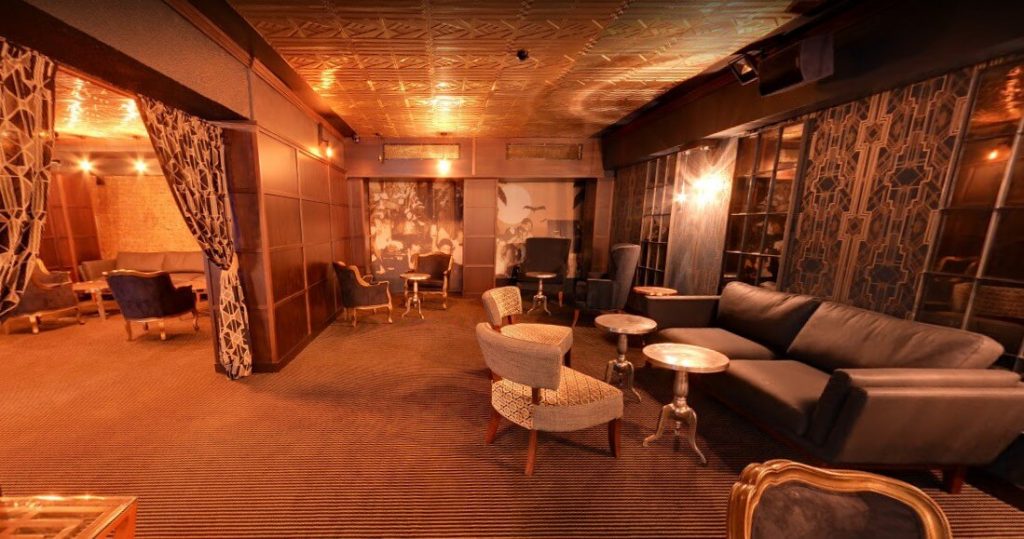 57. Glitz & Glam
Glitz parties are all about glitter, glamour and bling. Tell everyone to dress up in their finest attire – there's no such thing as too much sparkle. And while everyone's looking their best, why not hire a photographer to capture your fabulous soiree?
58. Casino Theme
It's time to party Vegas-style! Set up your own mini casino at home and invite everyone over for some blackjack and poker, or hire an actual casino with professional dealers and a bar area where your guests can order some liquid courage.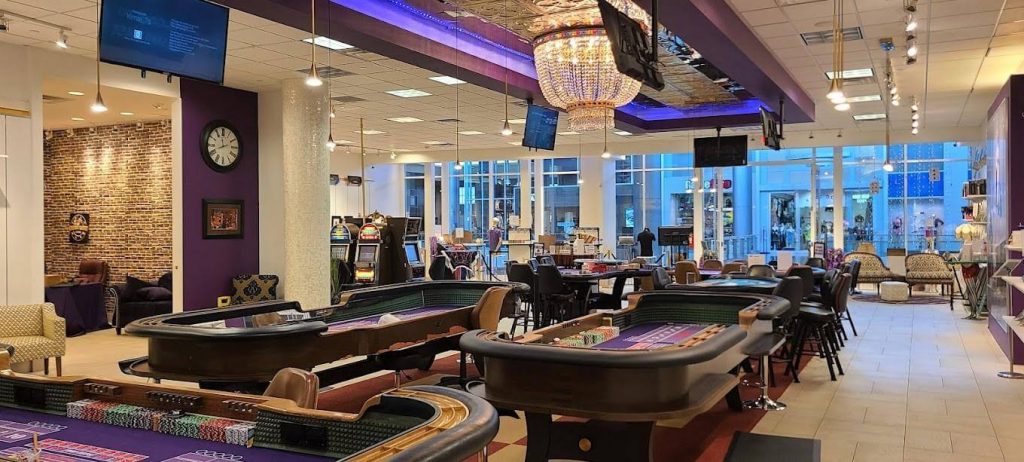 59. Red Carpet
Don your best attire and walk down the red carpet! If you can't get an actual red carpet, improvise! It's the vibe that counts. Dress up as your favourite celebrity or recreate someone's iconic red carpet look. To really feel like a star, hire a photographer or snap a few shots of each other with your phones!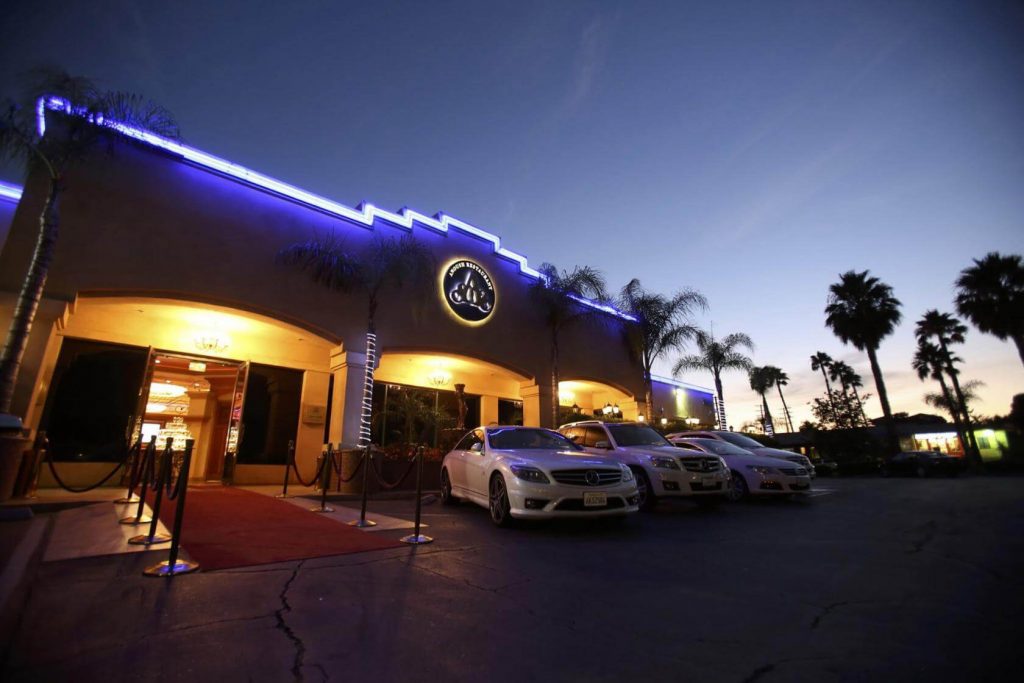 60. Ball Gowns & Black Tie
Black tie and ball gowns are the perfect combination of elegance, glamour and sophistication. If you want to keep it simple and classy, opt for an all black or black and white theme. But if you want to add your own twist to the theme, you can also choose from a variety of colours for the dresses and tuxedos.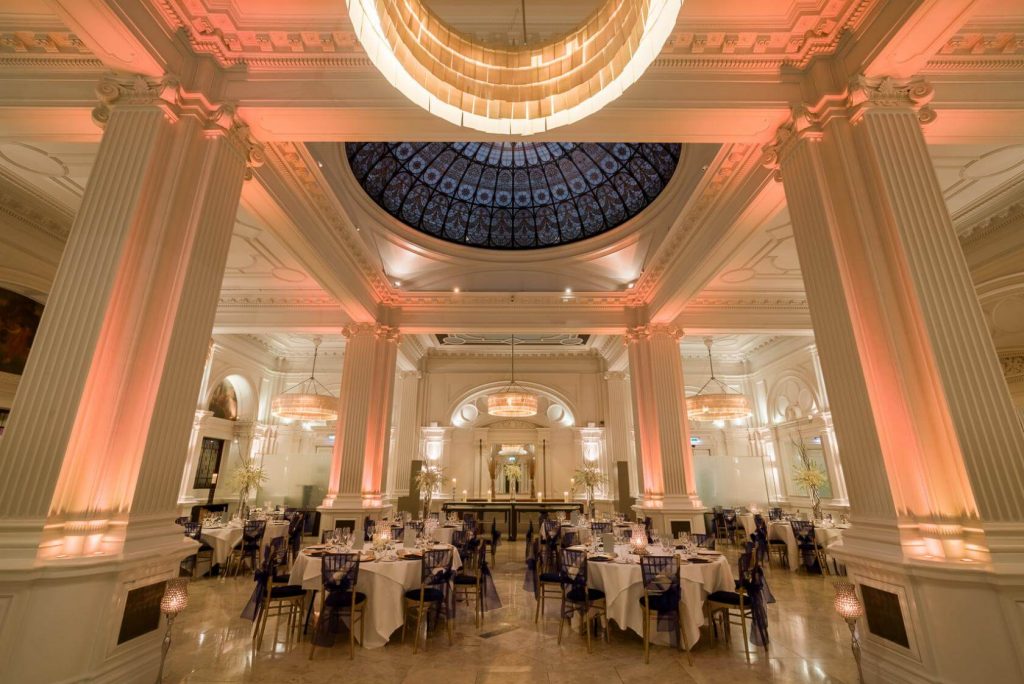 61. Cocktail Party
A cocktail party can be anything from a formal sit-down affair to an informal gathering where guests mingle, chat, and enjoy drinks together. If you want to go the extra mile, serve signature cocktails that your guests won't be able to taste anywhere else!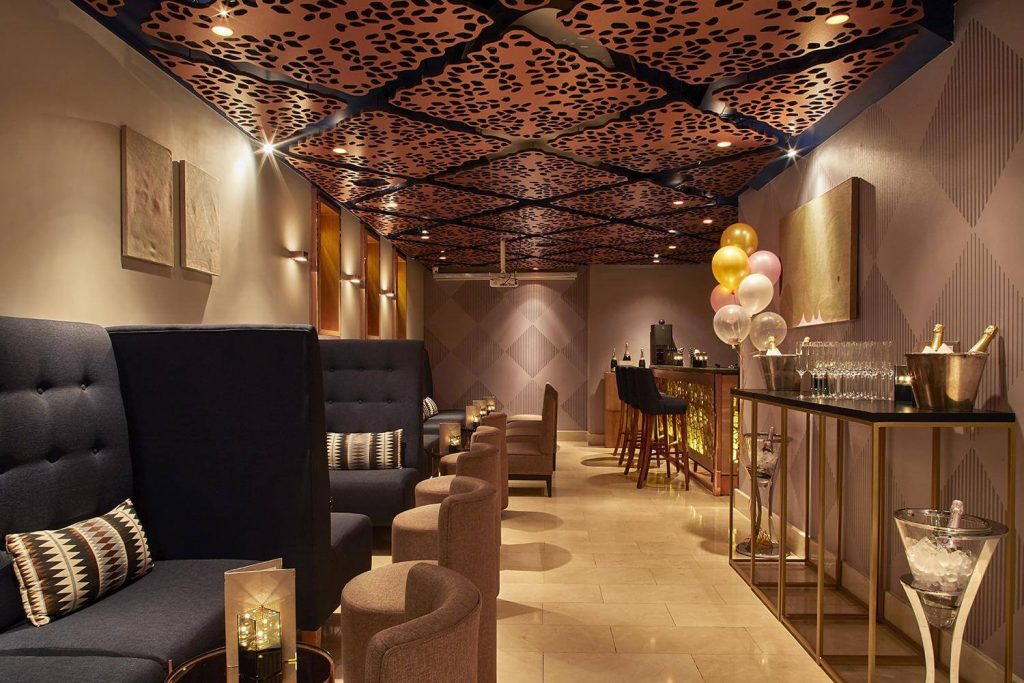 62. Tea Party
Keep it casual and relaxed or go for a more sophisticated vibe. When it comes to food and drinks – tea is a must, of course, but you can also serve other beverages, as well as some light refreshments.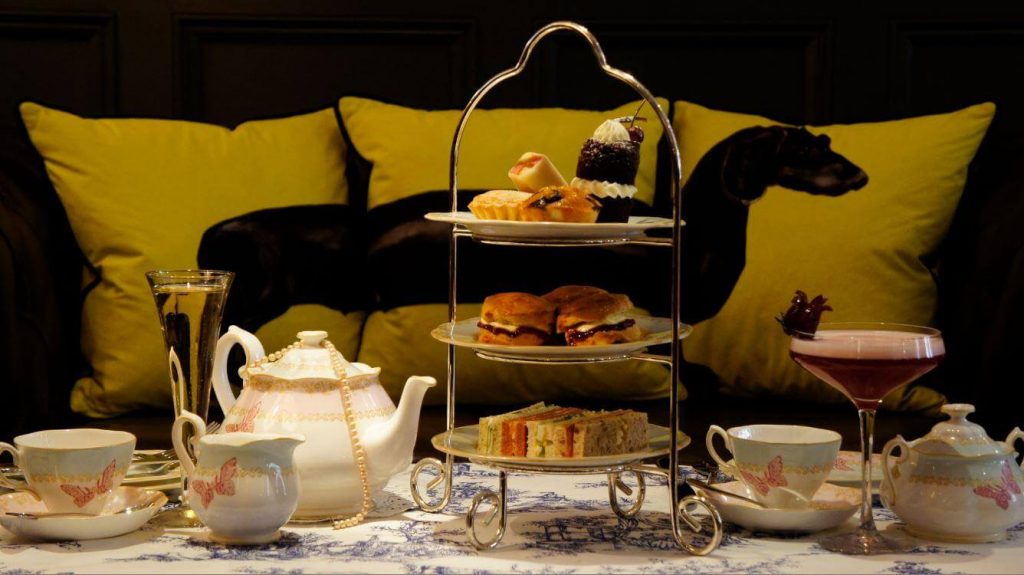 63. Harlem Nights
This classic party theme celebrates the Harlem Renaissance and is a great way to bring your guests back to the 1920s. Pick some classic music from the 20s and 30s and put together a playlist on Spotify. Then, get everyone dressed up in their best jazz-era attire and have some fun on the dance floor!
64. Masquerade
The key to a masquerade ball is the perfect costume and accessories. Whether you're going for a classic Phantom of the Opera look or something more daring, such as elaborate Venetian masks, there are plenty of options out there! You could even make DIY masks and host a competition for the best costume.
🦸 Themes for Your Inner Child
Channel your inner child and loosen up!
65. Disney-Themed Party
Who said only kids can enjoy a Snow White, Little Mermaid or Mickey/Minnie Mouse-themed party? If you're a fan of Disney's classic animations, do your inner child a favour and have the party of your dreams. Bonus: there's no curfew anymore!
66. Superhero Party
Who doesn't love a good superhero? You can choose one character or create a whole team of superheroes. Have everybody dress up as their favourite character or better yet, let them come up with their own superhero with unique superpowers!
67. Pyjama Party
Because sometimes you just want to stay in your pyjamas all day and be comfy. If you're planning a relaxed party, this theme might be just the perfect idea. You could combine it with a cosy movie night, with hot chocolate and caramel-flavoured popcorn.
68. Unicorn Theme
Unicorns are real and you can't convince us otherwise. Use balloons in different colours such as hot pink, purple, blue, yellow and lavender. Tinsel garlands, glitter and rainbow confetti are also great ideas! For snacks, go with unicorn-shaped cookies, unicorn cake pops or unicorn cupcakes.
69. Pirate Theme
Whether it's dressing up as Captain Hook or simply walking around with an eye patch, pirates add excitement to any party! Hang up pirate flags with skulls and crossbones, serve rum-based cocktails and send your guests on a scavenger hunt where they'll have to find a hidden treasure chest.
70. Barbie Theme
I'm a Barbie girl, in the Barbie world / Life in plastic, it's fantastic. One thing's for sure: there has to be a lot of pink. Think pink balloons, streamers, banners, etc. And how about a pink and white candy buffet table filled with lollipops, suckers, gumballs, bubblegum and other treats? You could also get pink glasses for drinks.
71. Cowboy/Cowgirl Party
You're never too old to play dress-up, so have fun assembling your cowboy or cowgirl attire! Cowboy hats, boots and bandanas are a must for an authentic feel. You can decorate your house or party venue with items such as horseshoes and lassos, as well as some black-and-white western-style prints.
72. Princess Party
For this theme, turn your party space into a castle by hanging up flags and banners with gold trimmings. Before the event, treat yourself like royalty and give yourself a relaxing pamper routine, then put on your favourite dress, crown your head with a tiara, and get ready to own the party!
73. Dinosaur Party
Think a dinosaur-themed party is good for kids only? Well, Ross Geller would strongly disagree! For this theme, transport your guests to Jurassic Park. Get dinosaur-shaped helium balloons or letter balloons that spell out 'RAWR'. Hand out dinosaur party hats and engage your guests in Jurassic Park trivia!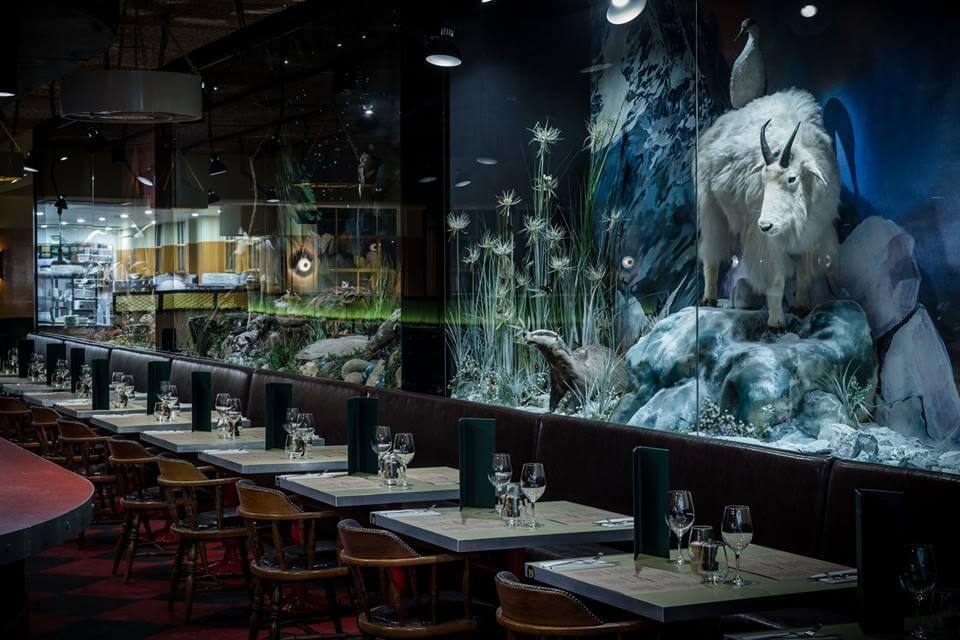 74. Space-Themed Party
For an out-of-this-world party, decorate your venue with planets, stars and moons, or try to turn it into a spaceship! Use blue, purple, black and silver as your colour scheme. Mood lighting and neon lights are very welcome. If you're into costume parties, have your guests dress up as astronauts and aliens.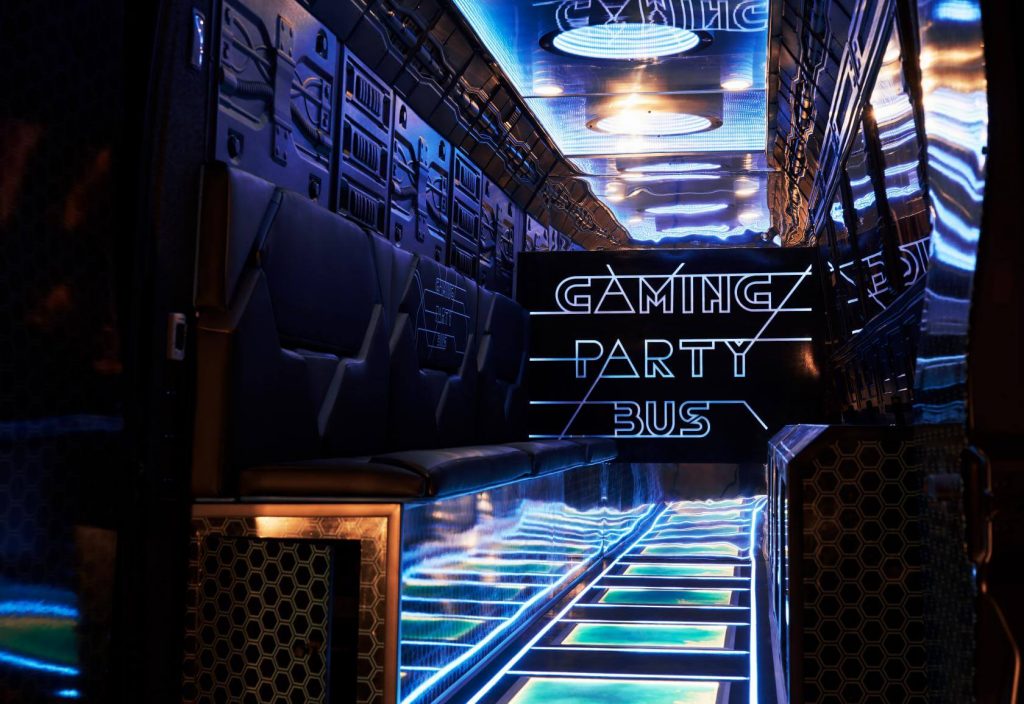 75. Fairy Party
When we think about fairies, we think: delicate, sweet, magical. Let these adjectives guide you in planning your party. Decorate the venue with fairy lights, lanterns and flowers to create an enchanting atmosphere. To top it off, serve fairy food, such as pink macarons, pink cakes and cupcakes sprinkled with fairy dust.
76. Butterfly Theme
The butterfly theme lets you use so many different colours, textures and patterns. So start putting together your butterfly garden! Decorate the table with colourful plates, napkins and fresh flowers. You can also use a few butterfly cutouts or butterfly-shaped balloons. And don't forget about the butterfly cupcakes!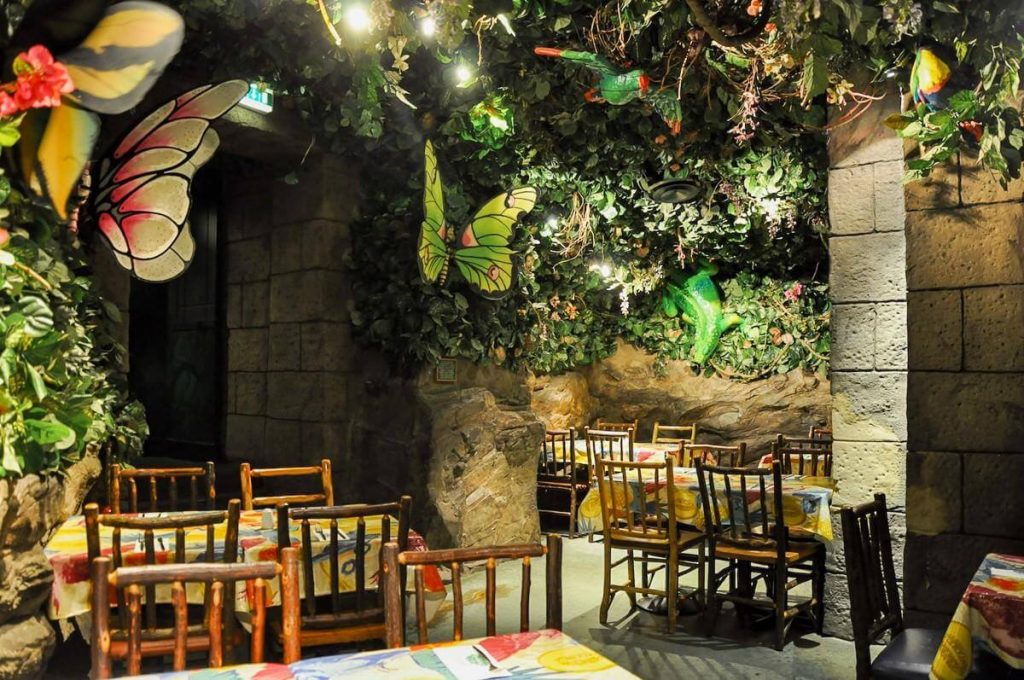 77. Slumber Party
Who doesn't miss a good slumber party at your best friend's house? We're all crazy busy these days, but it's crucial to make time for friendships. Book an entire night to spend quality time with your friends and catch up with each other's lives. The best part about being adults is that you can stay up past your bedtime!
🎨 Colour Themes
Colour-based themes are super easy to incorporate. Just pick your colour(s) and decorate your venue accordingly and/or set a dress code for your guests. If you're feeling creative, try to also stick to the colour scheme while putting together your food & drinks menu!
78. Blue-Themed Party
How about a 'something blue' theme for your friend's bridal shower? The theme will work great for any other occasion too (especially baby showers and gender reveal parties)! You could also have a blue-themed summer party to help you cool off, or a Winter Wonderland party in the festive season.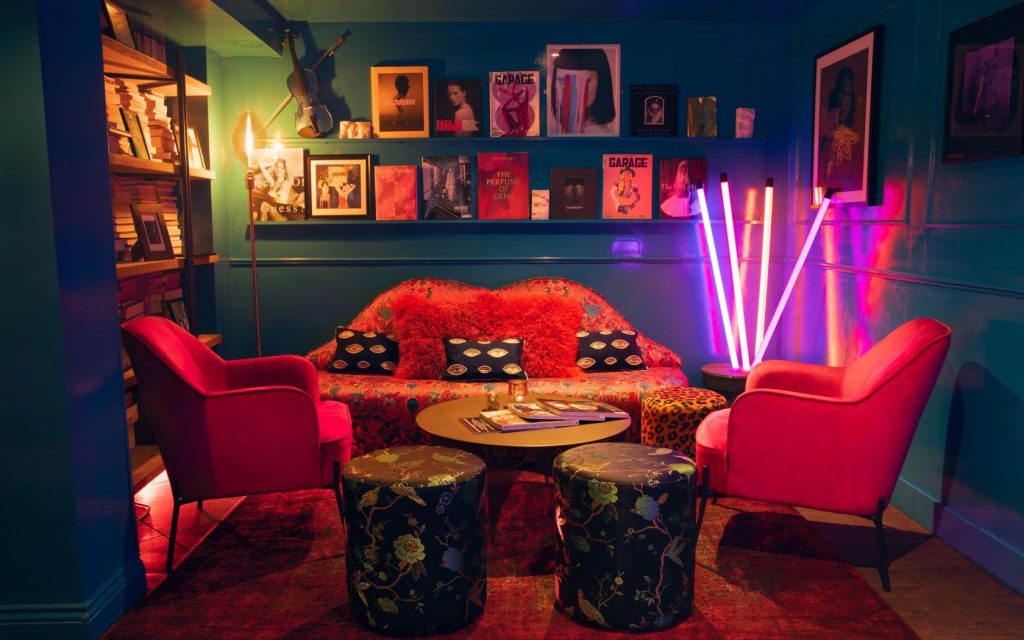 79. Rainbow Party
Why not go for all the colours? Get everything from plates and cups to balloons in different shades of pinks, blues, yellows and greens. If you really want to commit to the theme, bake a rainbow cake and serve other foods in all the colours of the rainbow. Colourful cocktails/shots are also a good idea!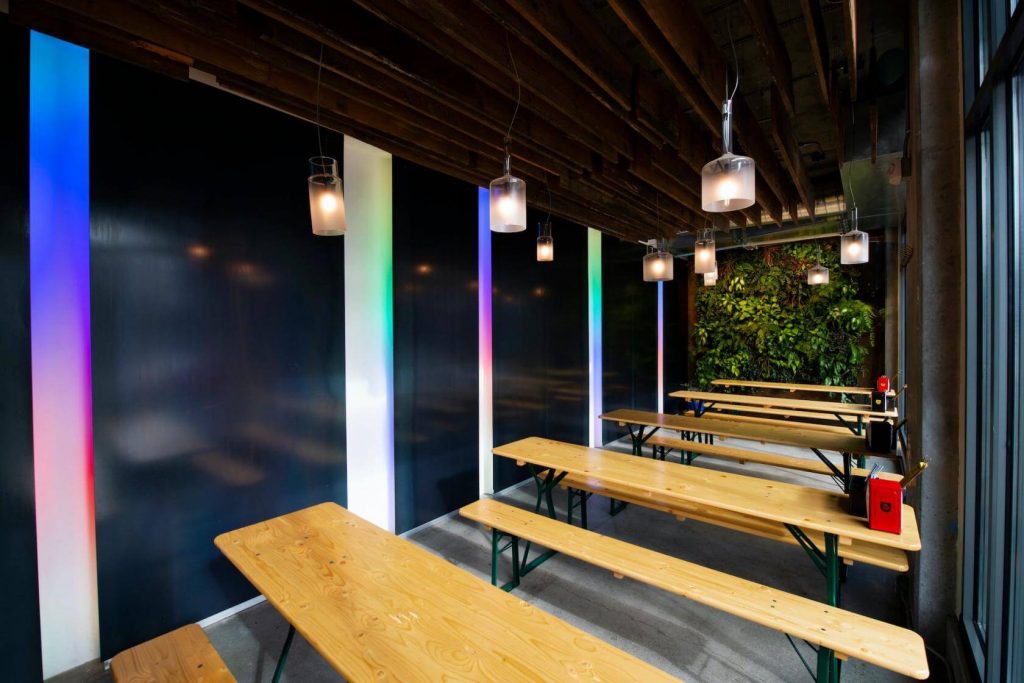 80. Purple Party
There is something about purple that creates a special ambiance in any party space. Opt for purple lights if you care for that unique atmosphere, or go with something simple, such as purple-coloured decorations.
81. Pink-Themed Party
This will be a cute theme for baby showers or gender reveal parties, but it can work for a wide array of events, including birthday parties and bridal showers. Go for hot pink if you're into vivid colours or keep it subtle with pastel pink.
82. Neon Theme
How about something electric? Use neon colours when picking your outfits and decorations, get an actual neon sign for your party room or book an event space with neon lights. Next step: think about food and drinks to get everyone buzzing with energy, make a lively playlist and get ready to hit the dance floor!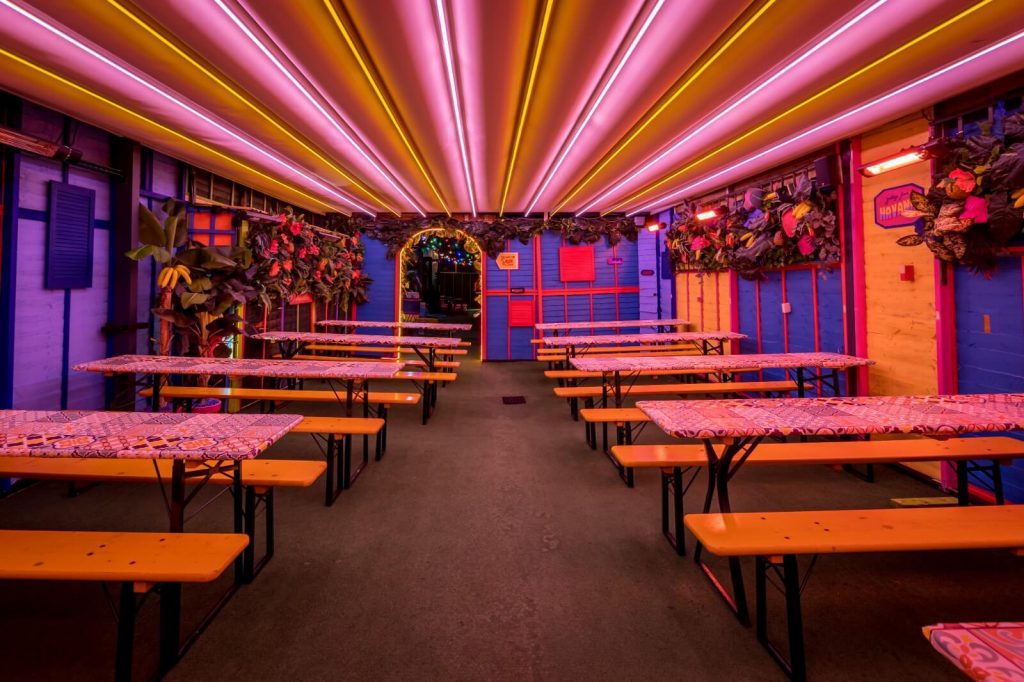 83. Black & White Theme
Black and white is a classic combination of colours that can give your event an elegant and sophisticated look. But you can also interpret the theme in a fun and quirky way, e.g. by taking some inspiration from the Addams family.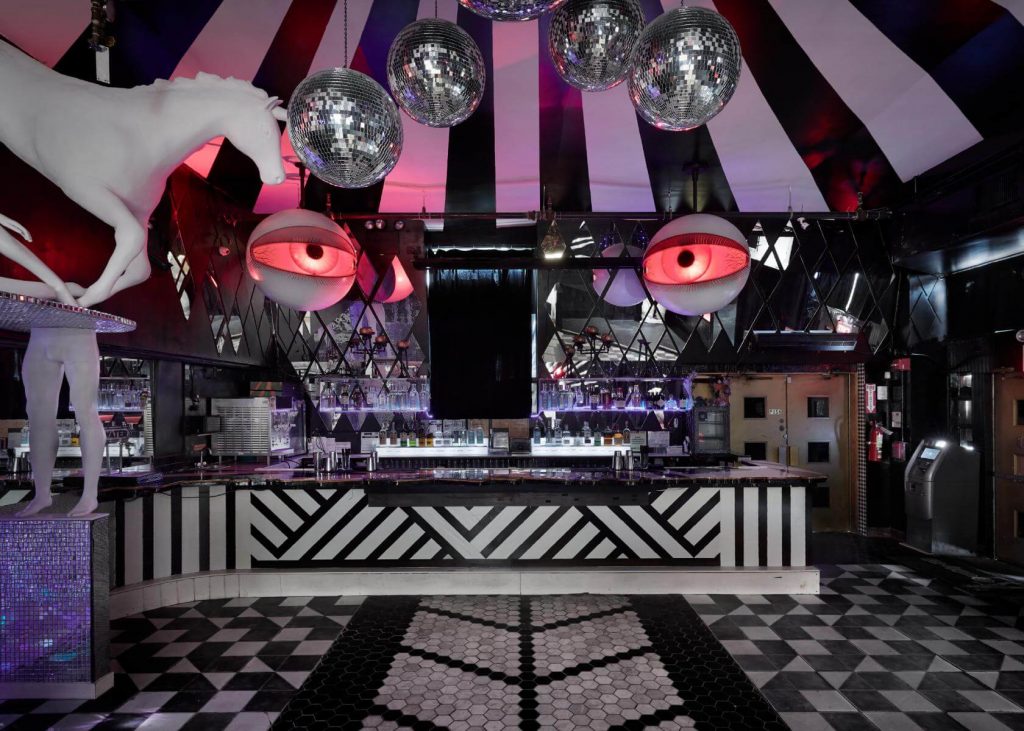 84. All-White Party
This one is a fantastic choice for winter parties but will work equally well in other seasons. The idea is quite simple: just ask your guests to wear white! To complete the theme, you can also decorate with white items such as balloons, flowers, streamers or anything else you can think of.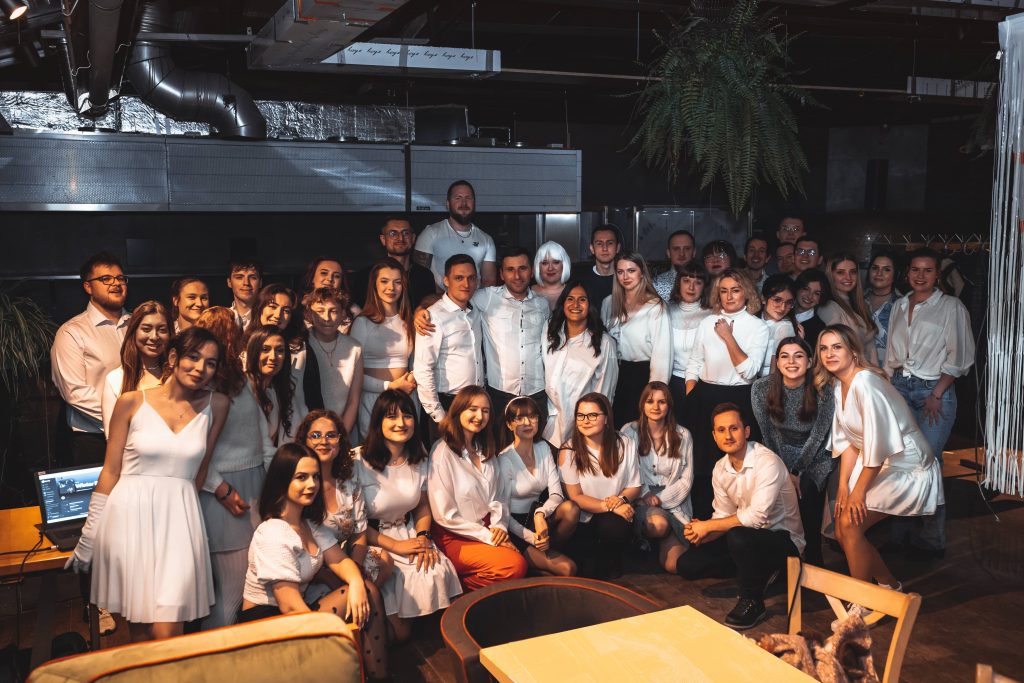 85. All-Black Party
I'll stop wearing black when they make a darker colour. The perfect theme for all the rebels out there, as well as everyone who – like Wednesday Addams – is allergic to colour. If you want to go all out, you could also serve black foods like black burgers and hot dogs, black pasta or dark chocolate cake for dessert.
86. Rose Gold
The luxurious, warm-toned gold will be perfect for engagement parties, bridal showers, weddings and other special occasions. Rose gold can be used as the main colour scheme or just as a few accents. Use rose gold tableware and get some rose gold balloons and streamers to create a gorgeous backdrop.
87. Black, Gold & Silver
If you want to give your party space a sophisticated look, this combination of colours will do the trick. This theme will be perfect for elegant Christmas parties or New Year's Eve celebrations, but can also be used for birthday parties and other occasions.
88. Red & Black
The combination of red and black is perfect if you want to achieve a dramatic effect. It's a great theme for Halloween parties, but not only! It will work equally well for a vibrant birthday party or a romantic Valentine's Day or anniversary party.
89. …and many other colours, you get the idea 😉
You can pretty much choose any colour you like, or combine two or more colours together. Use your selected colour scheme as an inspiration for decorations, outfits, and even food and drinks!
🌷 Spring Themes
Spring is here, birds are chirping and nature is waking up. This calls for a celebration!
90. Spring Break
Ah, to be a college student again… But who said adults can't have a Spring Break party? You're still young if you feel young, so go nuts with this theme! Unwind and relax however you please: some people like to go out dancing all night long, while others prefer playing games and having fun at home.
91. Garden Party
Spring is an amazing time for garden parties! Whether you're celebrating someone's birthday or hosting any other type of gathering, it's always great to hang out outdoors and relax in a verdant setting. You can throw a chilled party in your own backyard or, if you don't have one, hire a private garden for the occasion.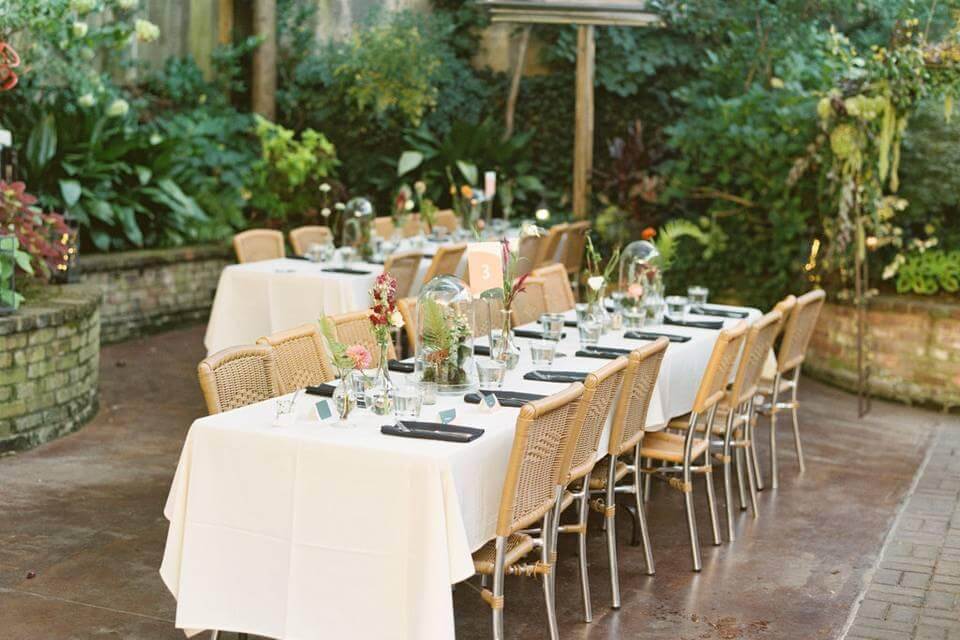 92. Flowers
Everything's blooming in the springtime, and so are you! For this theme, decorate your space with fresh flowers and flowery patterns. Bonus points if you can also serve food with edible flowers!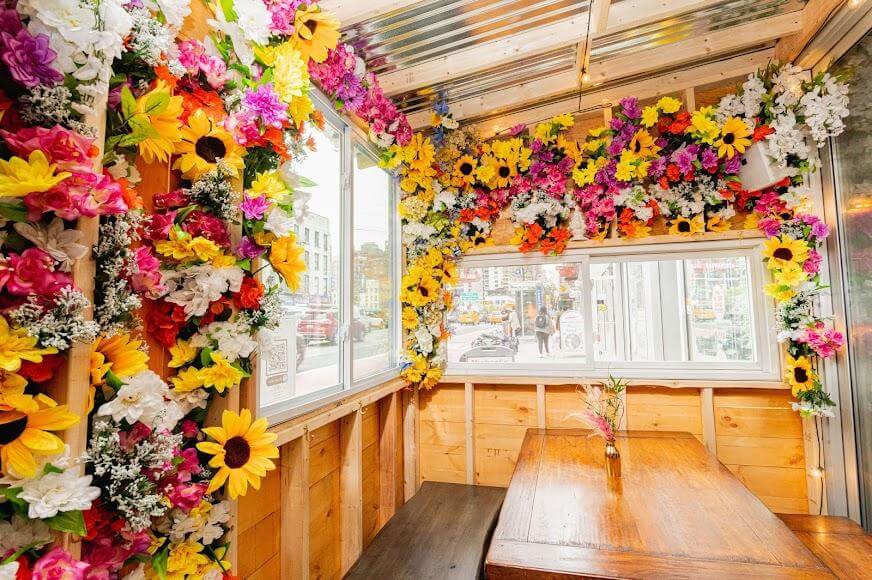 93. Pastel Colours
If you're looking for a theme that's light and fresh, consider this one! It's easy to organise: just use pastel colours wherever you can – and that includes the decor, dress code, and tableware.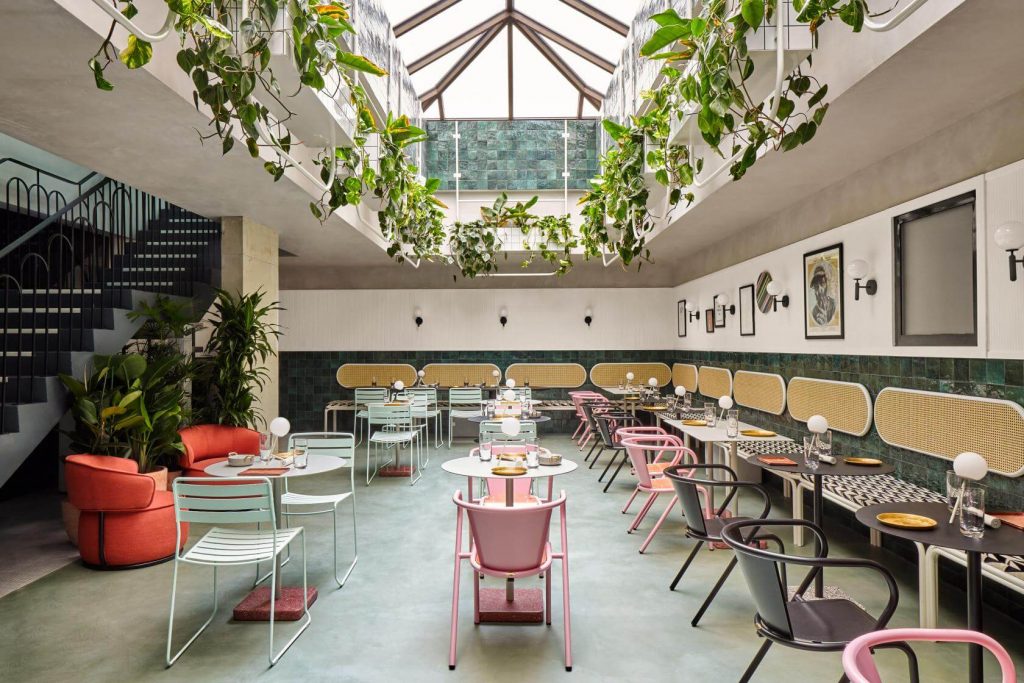 94. Easter
An Easter-themed party is the ultimate spring party. It's a celebration of life, full of bright colours, joy and delicious food. If you're looking for some fun Easter-related activities, host an Easter egg hunt, or have a basket decorating competition!
95. Green & Yellow
Green and yellow are the colours of spring, so if you're looking for an easy theme for your spring party, this is it! You don't have to go overboard; even decorating the table with daffodils will make your space look fresh and springy.
96. Fruit Theme
After the long months of winter, we're all desperate for the taste of spring. Decorate with plenty of colours, and make sure you serve fruits in all forms: fresh fruits, fruit salads, smoothies, fruit desserts, fruity cocktails… you get the idea.
97. Alfresco Dining
As soon as it gets warmer, we're all itching to spend more time outside. If you're planning a dinner party, it's a lovely idea to host it outdoors. Invite your guests for a feast in your backyard or book a patio at your favourite restaurant and enjoy the fresh air!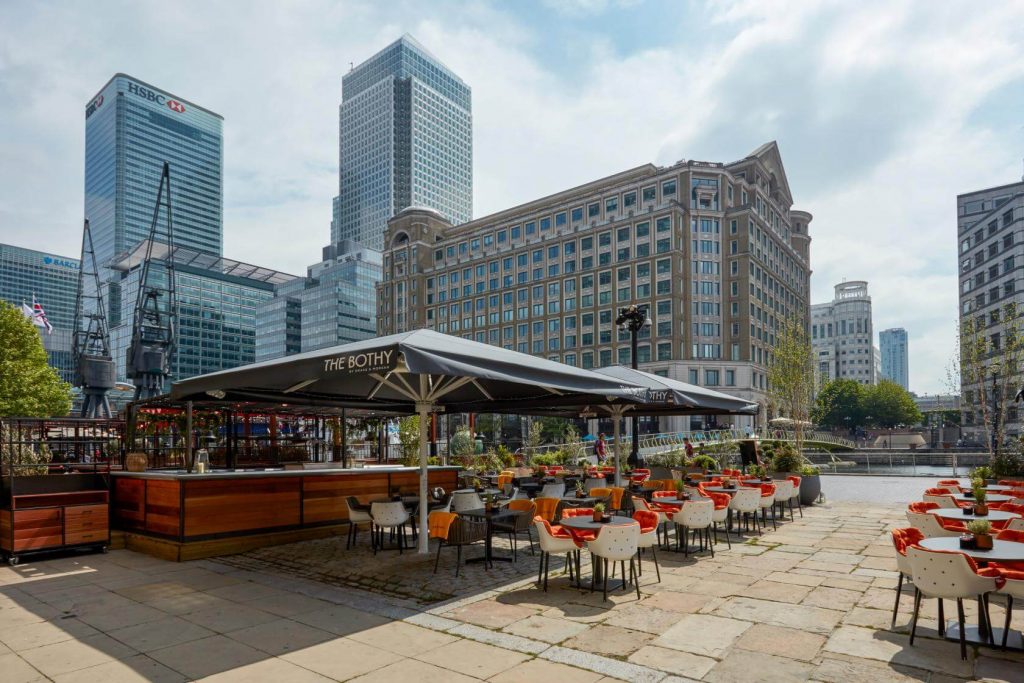 🌞 Summer Themes
Liven up your next summer party with a fun theme!
98. Luau Hawaiian Party
Decorate your space with tropical flowers, palm trees and seashells. Include some Hawaiian accents in your outfits: Aloha shirts, Hulu skirts or something as simple as leis (flower garlands). Try out some Hawaiian-inspired recipes and serve drinks such as Piña Coladas or Mai Tais for an extra island feel!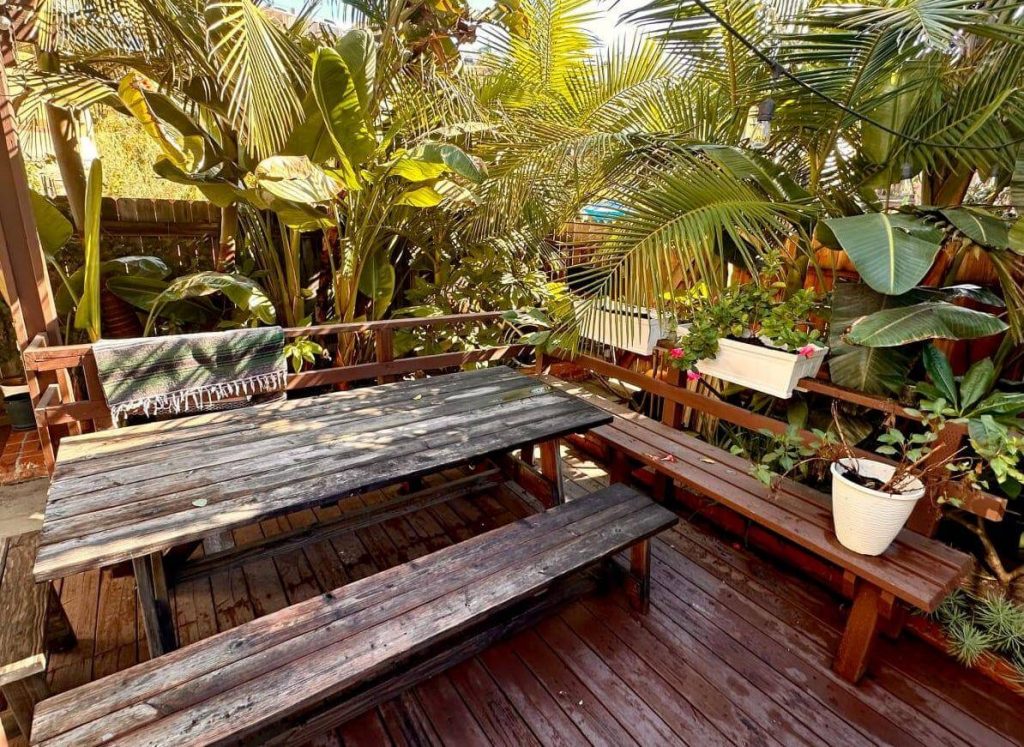 99. Safari Theme
The Safari theme is great for outdoor parties! When picking up some decorations, look for animal prints. For the food, you can make African-style food like mango chicken, African potato salad and peanut sauce (which is similar to hummus). The drinks should be served in animal-shaped glasses or mugs.
100. Nautical Theme
You don't have to be a sailor to pull off the nautical theme. Bring it to life by using decorations such as nets, anchors, seahorses and fish cutouts for your tables or walls. You can also have some navy blue balloons, banners or napkins if you like. For the menu, go with seafood (or its vegan-friendly alternatives).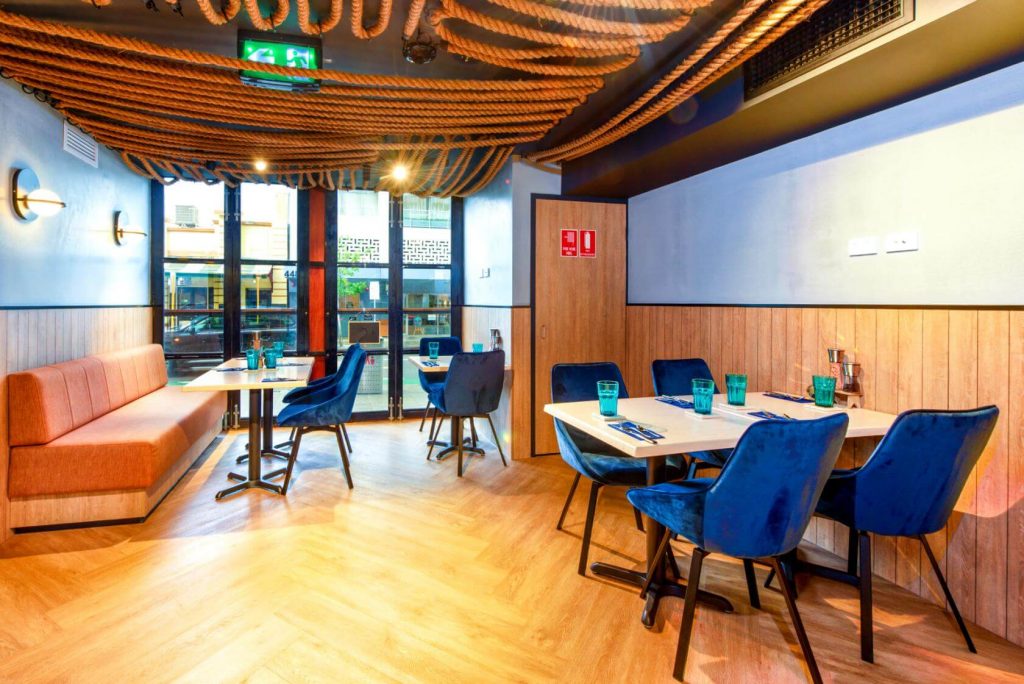 101. Beach Party
It doesn't matter if you go to an actual beach or simply pick up some beach-themed decor items, a beach party is the easiest way to achieve the ultimate summer vibe. If you're outdoors, engage your guests in some fun activities, such as beach ball, or just relax in the shade and sip on your cocktails.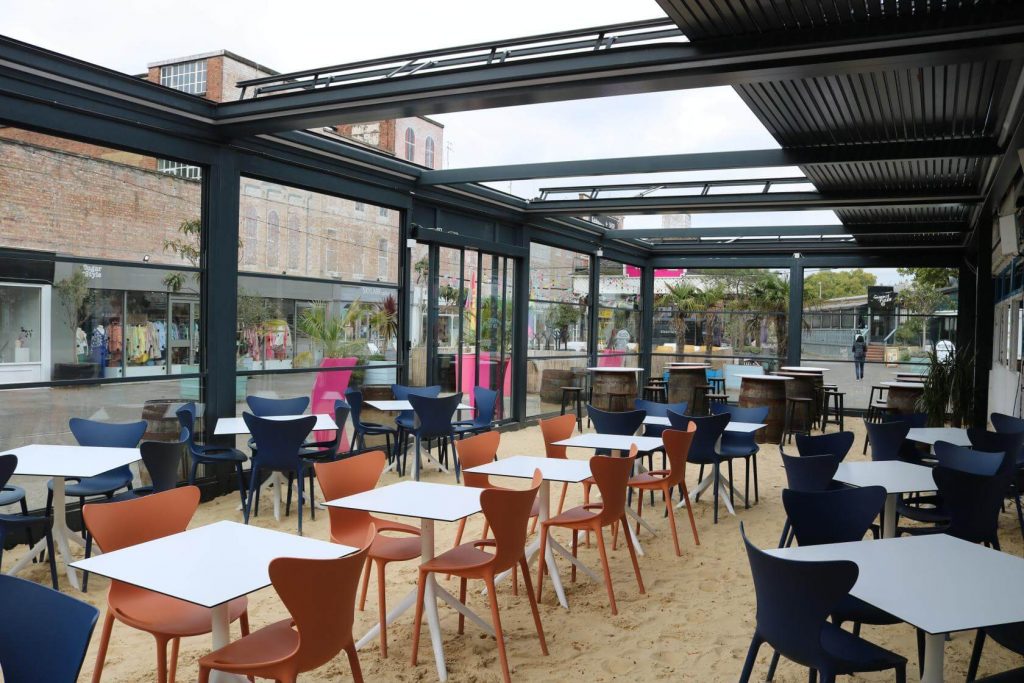 102. Pool Party
If you have access to a pool or hot tub, this is a great way to relax and enjoy the weather. Set up some fun activities for guests to enjoy, like water volleyball or even floating on inflatable loungers! Don't own a pool? Not a problem – just hire one!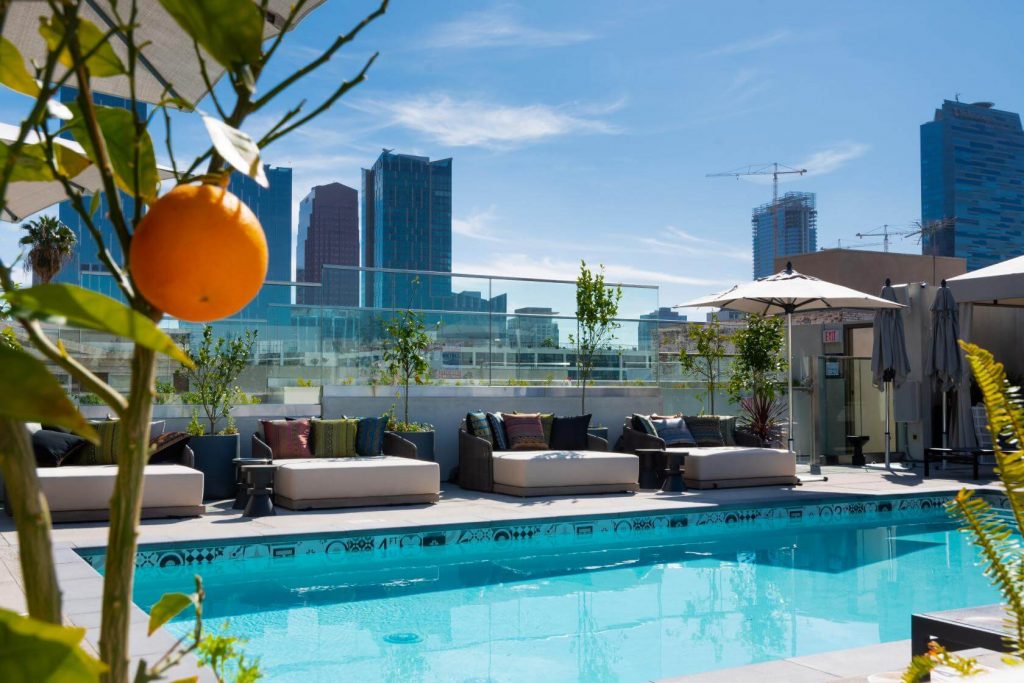 103. Tiki Party
There's no need to visit a tropical island when you can host a tiki party at home! Tiki parties are all about fun snacks – think spicy skewers and fruit kebabs (try pineapple chunks on sticks) plus mini cocktails served in mason jars with umbrellas! Add some tropical decorations, and you're all set.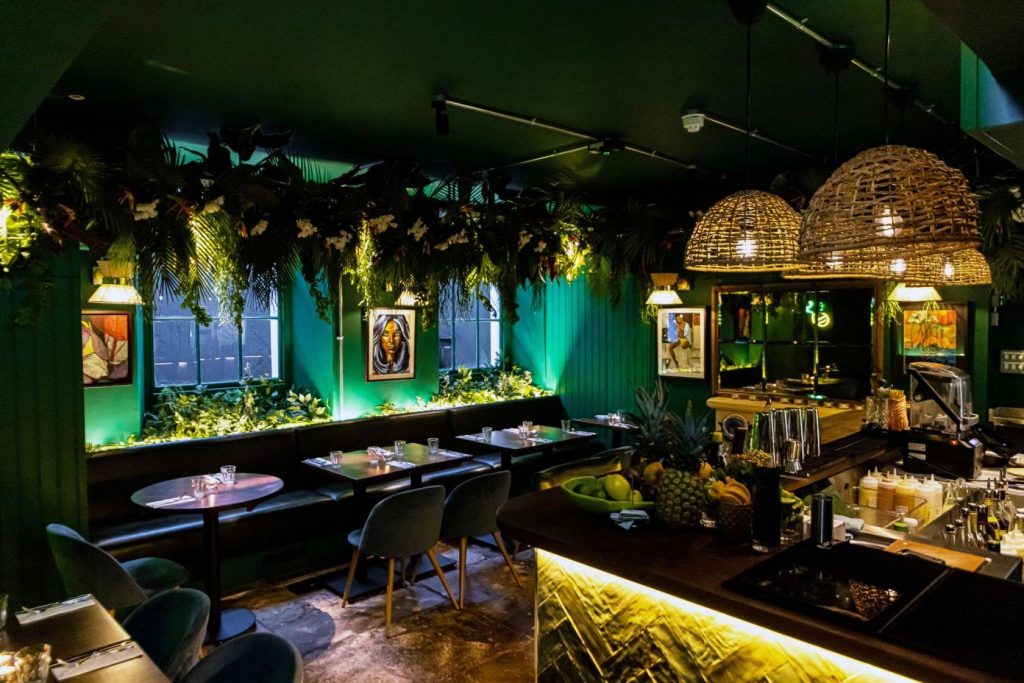 104. Ice Cream Theme
There's nothing better than some ice cream on a hot summer day! Pick a few flavours to use as decor inspiration – red for strawberry, green for pistachio, yellow for vanilla, etc. Of course, you must serve ice cream in all forms. Ice cream cones, desserts, coffee with ice cream – get creative here!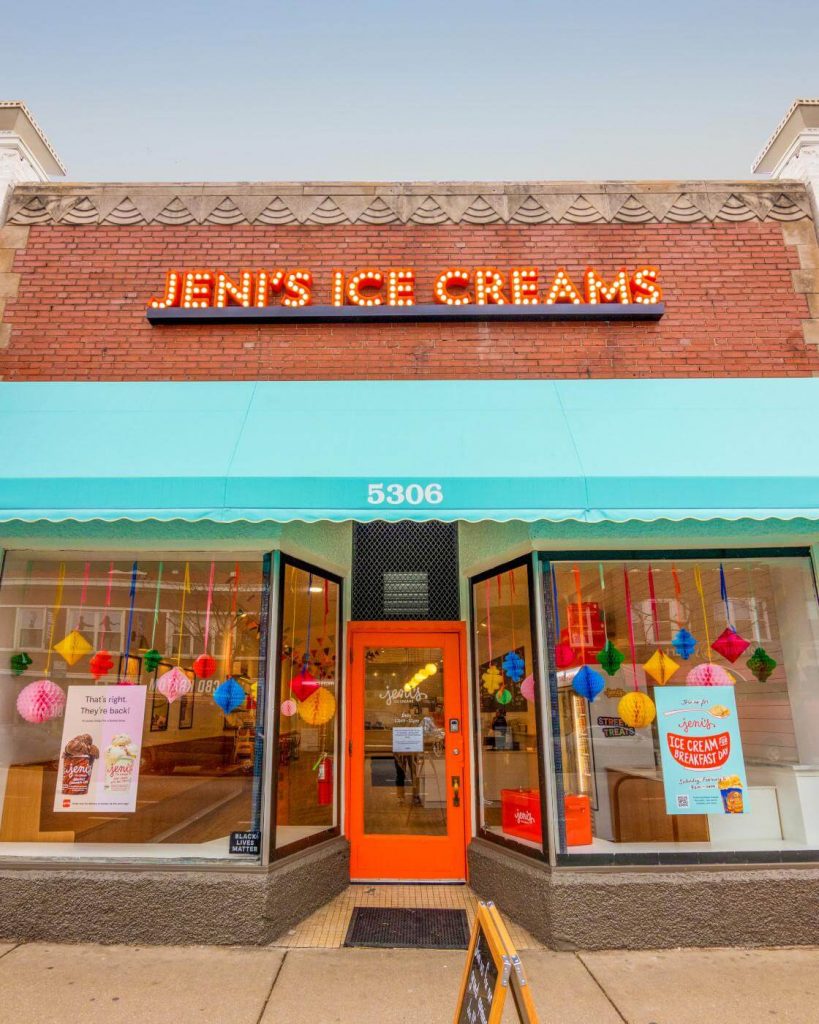 105. Sunflower Theme
Sunflowers bloom in summer and, with their yellow petals, they bring to mind summer's long sunny days. Use yellow, green and white as your primary colours. Decorate the table with sunflowers (preferably real ones, but fake ones will do too). You can also get sunflower-patterned plates and napkins.
106. Flamingo Theme
Choose the flamingo theme if you want something bright and energetic. Our favourite combination of colours for this theme is pink and turquoise, but you can also couple pink with green, yellow or white. Pineapples and watermelons also go well with this theme.
107. Jungle
How about a tropical theme? Throw the party in a private garden or patio, or find an indoor event space filled with greenery. You will want to decorate with plenty of green, as well as incorporate some animal prints. When planning the menu, think about food and drinks with tropical fruit.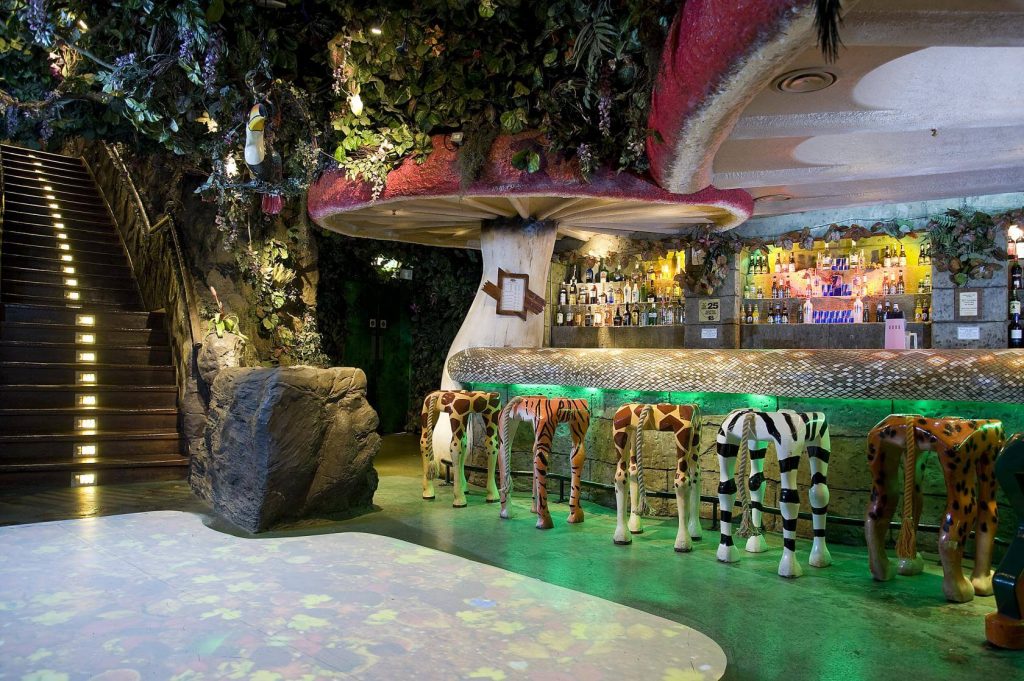 108. Camping Party
Summer is the best time to get in the wild and explore! If you're a nature lover, you'll love a camping party. Set it up anywhere you want it – on the beach, in the mountains, or even just in your own backyard! If you still want to enjoy nature, but in a more luxurious way, glamping is the way to go.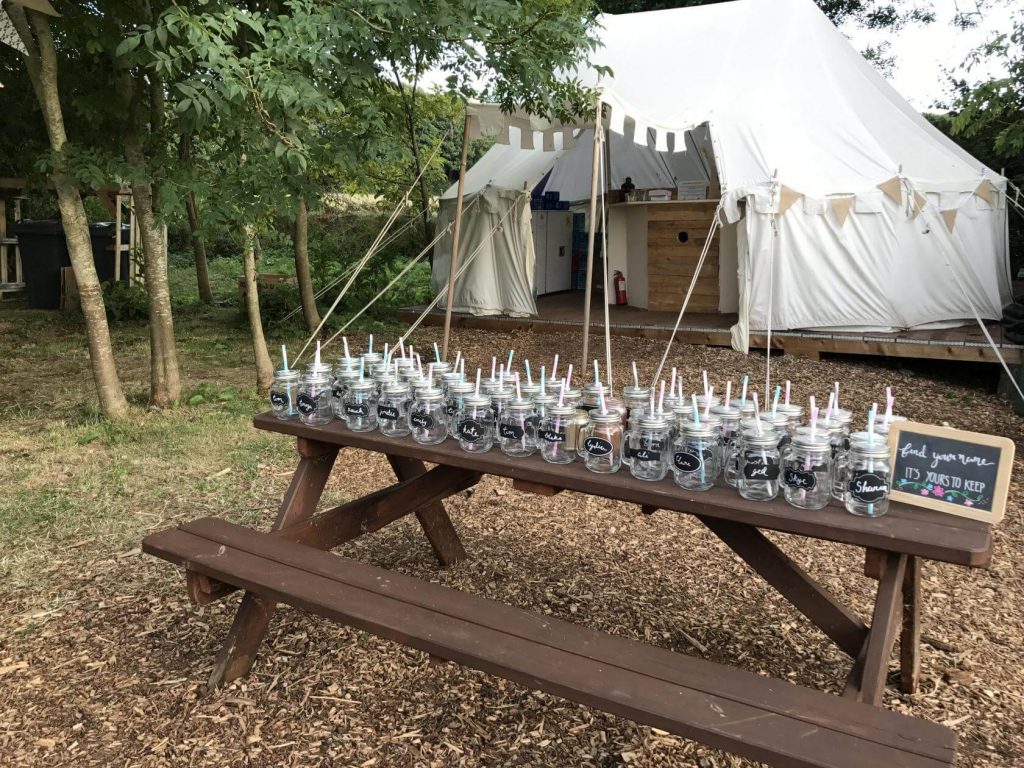 109. BBQ
BBQ is one of the most popular themes for a summer party! If you are hosting it outdoors we recommend planning your menu ahead of time and asking everyone in attendance to bring their favourite side dish or dessert. That way you don't have to worry about preparing everything yourself.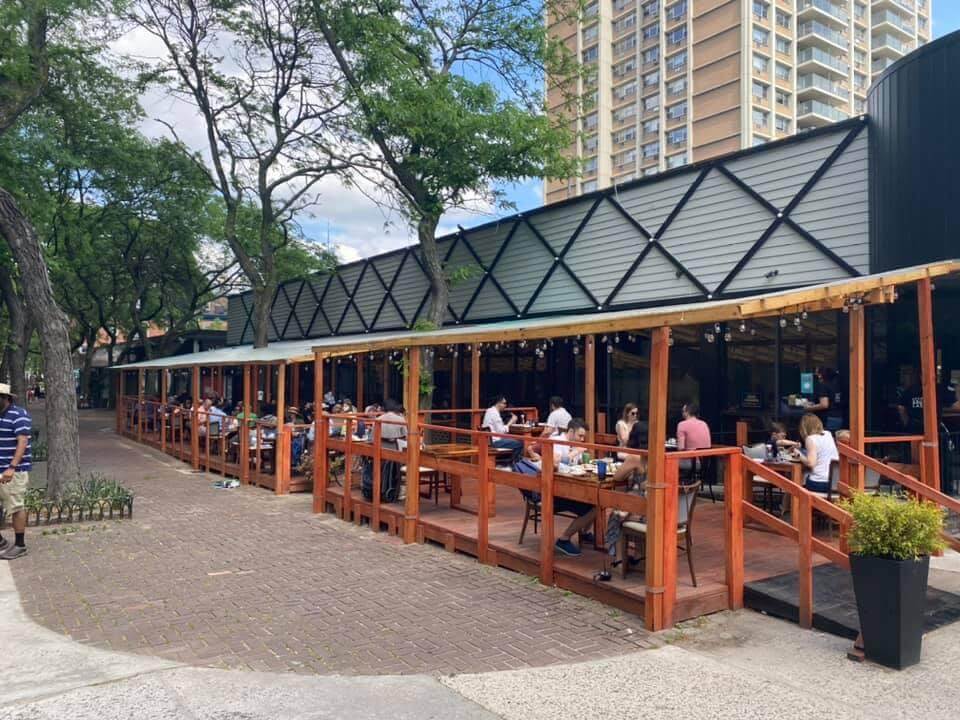 110. Picnic
This is a classic idea for any summer party – after all, the warm months are the perfect time to have a picnic. Pack a blanket and a basket full of delicious treats, and find a shaded outdoor area for a lovely time with friends.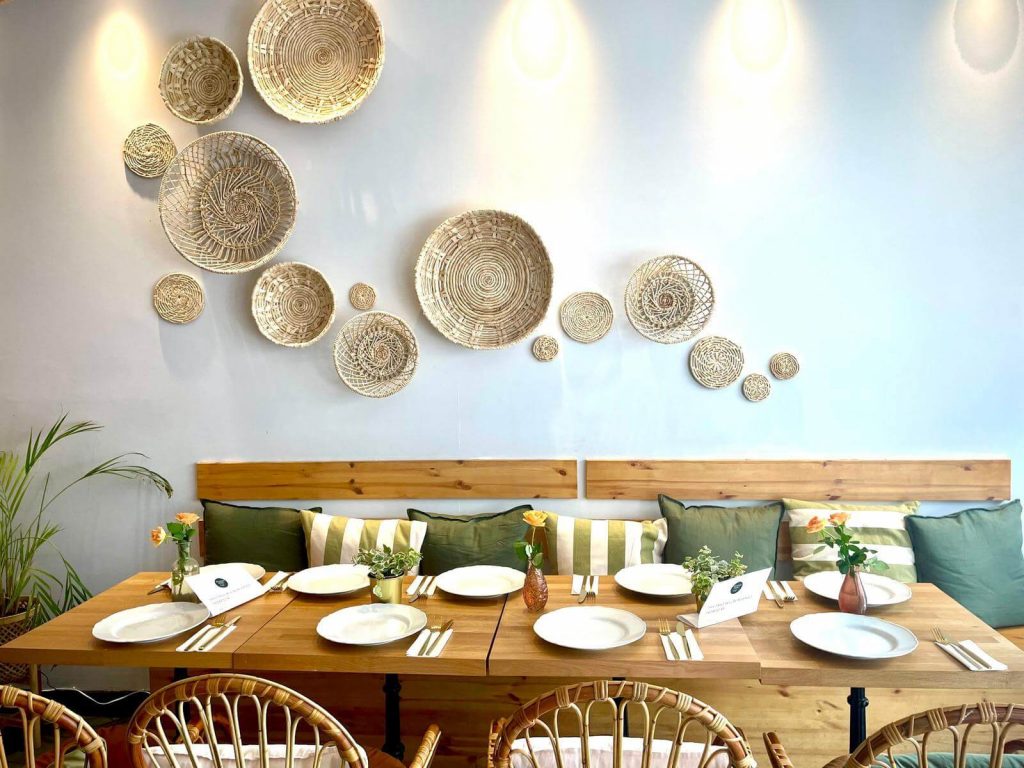 111. Fishing-Themed Party
There are a number of ways to incorporate this theme. One: you could actually go fishing and relax by the water. Two: wear fishing hats and sunglasses to the party and decorate your venue with fishnets and cut-out fish. And three: hire a good seafood restaurant and treat your tastebuds!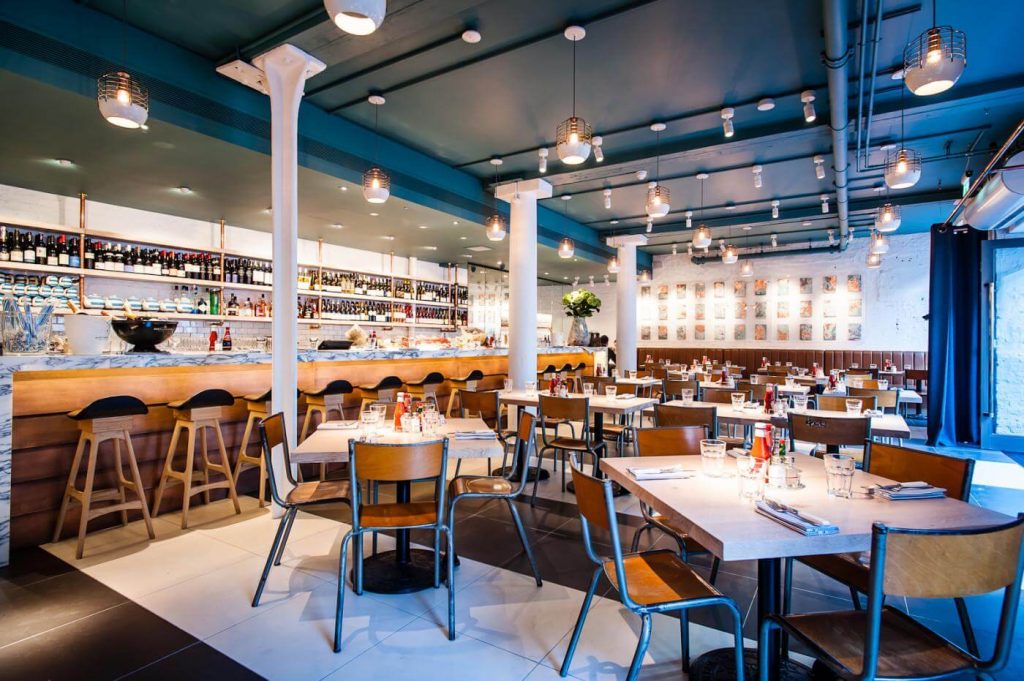 112. Hippie Theme
The hippie theme is all about love and freedom. To get the vibe right, play some classic rock from the 60s and 70s. Wear comfortable clothes, such as bell bottoms and tie-dye shirts, put some flowers in your hair, and celebrate the summer of love!
113. Boho Theme
Boho parties have a light and sunny vibe that is perfect for summer celebrations. To create the right ambiance, decorate the space with plenty of greenery, fresh flowers, and feathers. Use natural materials, such as wood, and earthy colours. You can also add in some hanging lanterns and string lights.
114. Biergarten
What's better than a pint of cold beer on a hot summer day? See if there are any beer gardens in your area that you could hire. If there aren't, you can gather your crowd in your backyard, serve your favourite beer on tap and munch on some pretzels, bratwursts and cheese dip.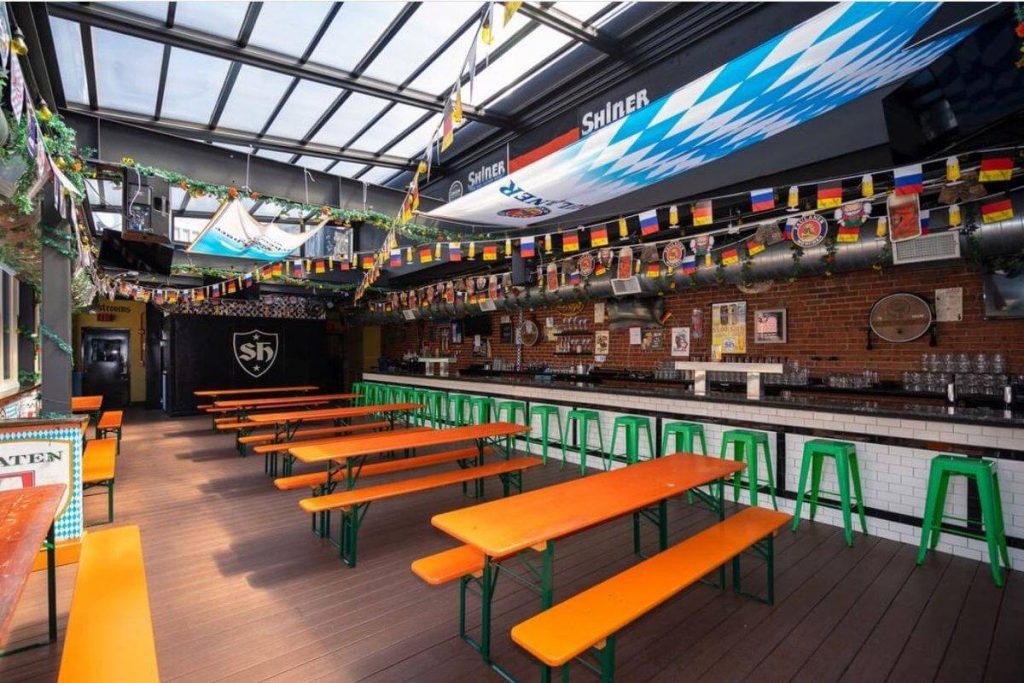 🍁 Fall Themes
As the months are getting colder, it's time to cosy up!
115. Horror Theme/Halloween
Of course, one of the main things associated with fall is Halloween. There are so many themes you could use! Zombie apocalypse? Murder mystery? Slaughterhouse? If you have a favourite horror film, you could build your theme around that. Or host a horror movie marathon!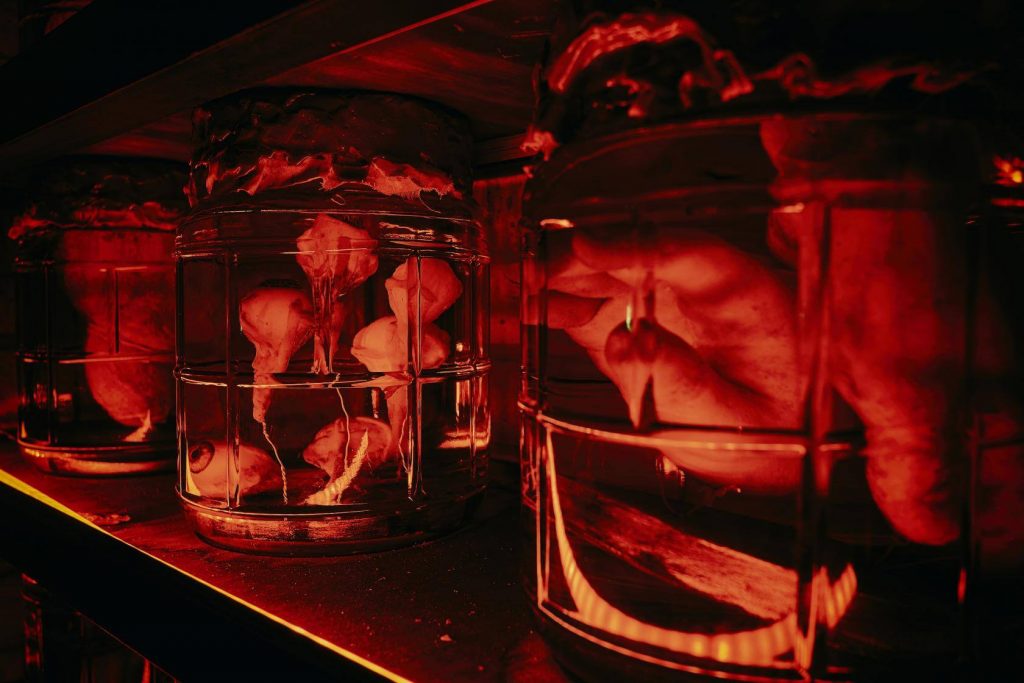 116. Orange
Orange is one of the colours associated with fall, so why not work it into your theme? It's pretty easy to pull off – just decorate your space with various orange items, such as pumpkins and fallen leaves. You could have everyone dress in orange, as well as serve orange food and drinks.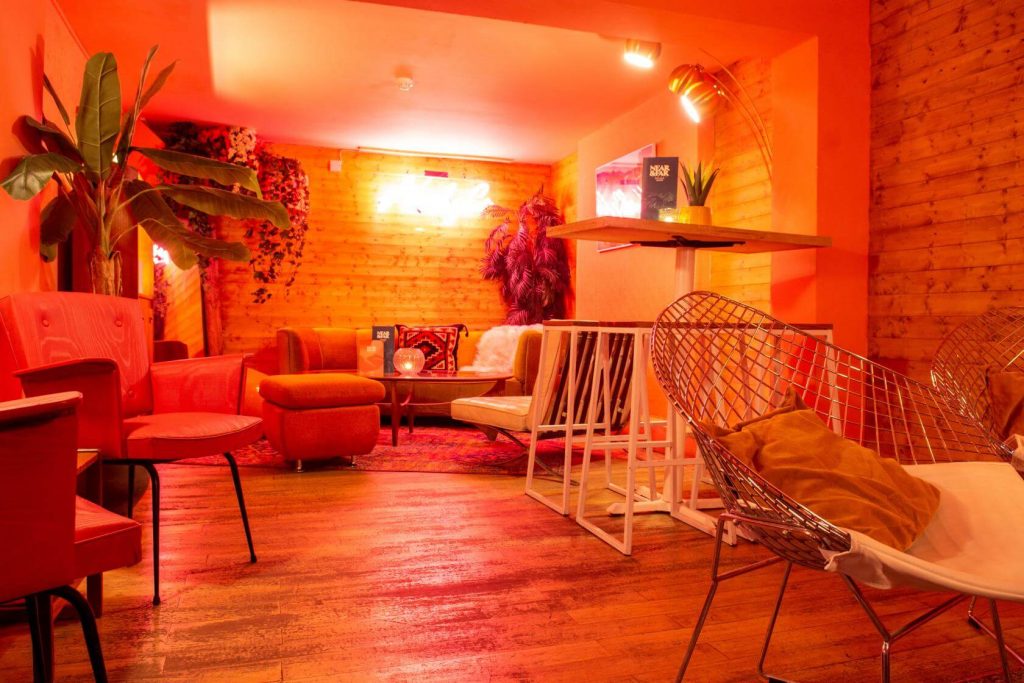 117. Oktoberfest
Offer your guests a selection of bratwursts, sausages and other German foods that are served at Oktoberfest celebrations. Include beer from Germany or other European countries as part of your drinks menu. You can also hang up some Bavarian flags for an authentic feel.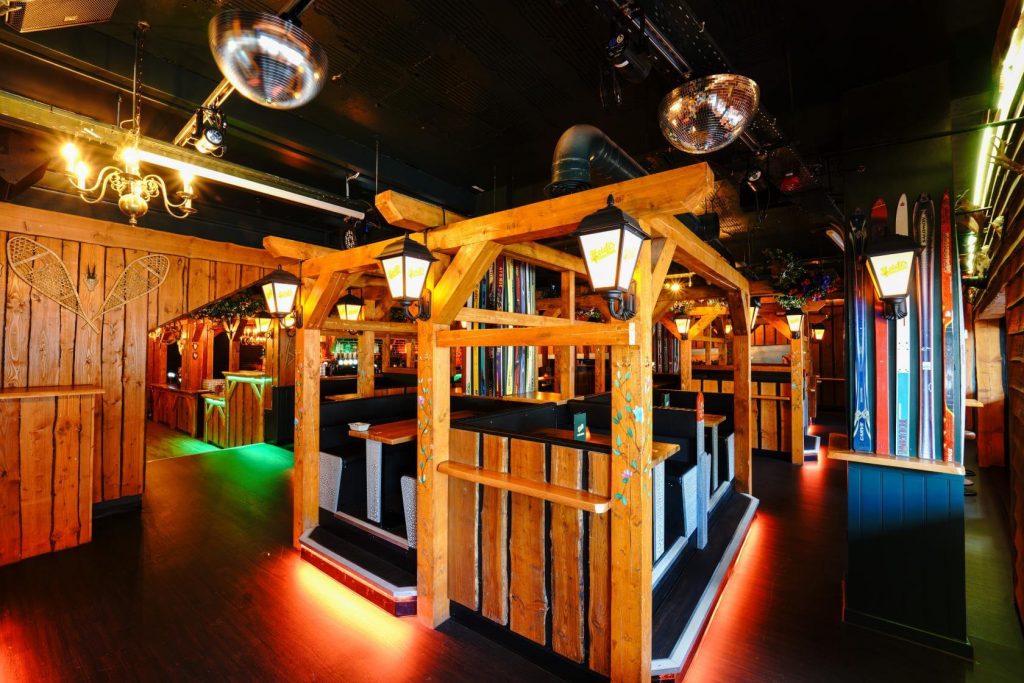 118. Backyard Bonfire
An outdoor party in the fall? It's a good idea as long as you keep yourself warm! Picture this: sitting by the fire, sipping on a warming beverage, roasting marshmallows, talking to your friends… It doesn't get cosier than this!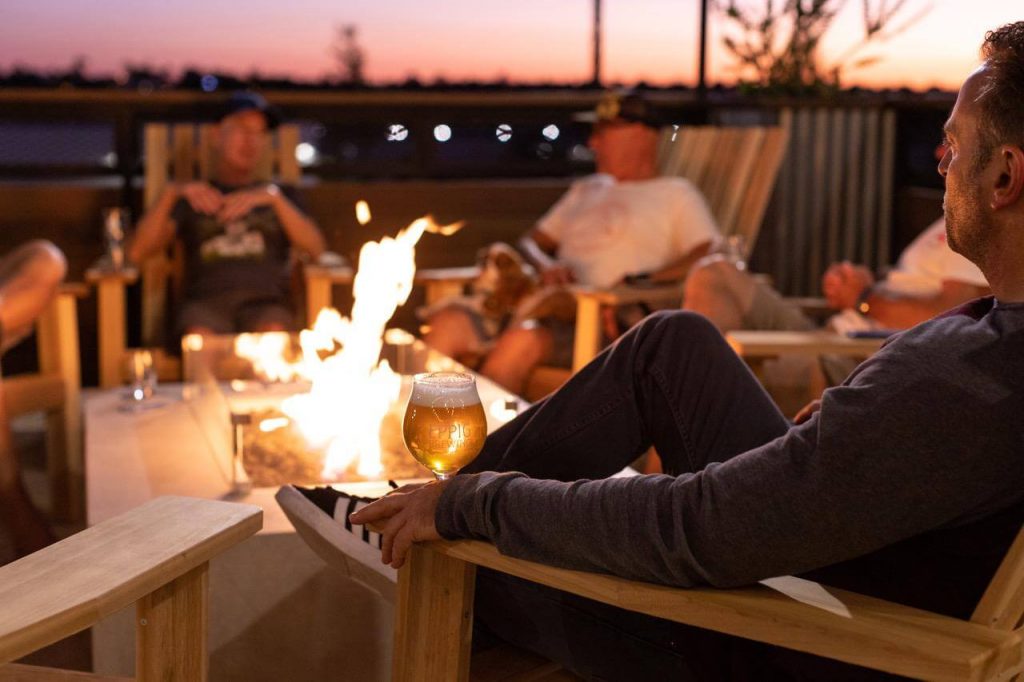 119. Arts & Crafts Night
Fall nights are the perfect time to get crafty! Whether you want to try your hand at painting, making collages or learning how to knot macramé, you can find tons of free tutorials on the Internet. If you'd rather have a professional guide you through the experience, look for workshops in your local area (or online!).
120. Cider Tasting
Cider tasting is a fun way to celebrate the season. The best way to start off a cider tasting party is with a tour. Find out which ciders are made in your area and try them all! You can visit local breweries or order online if you don't have any nearby. To spice things up, challenge yourself to a Blindfolded Taste Test!
❄️ Winter Themes
Winter festivities are our absolute favourite. So let's celebrate in style!
121. Elegant Christmas
'Elegant' can mean different things to different people, so figure out what your vision is. Maybe you are looking for some glitz & glamour, perhaps you'd like to throw a classic cocktail party, or how about a festive casino night? Find more inspiration in our blog article on the top 10 elegant Christmas party themes!
122. Funny Christmas
Why not take yourself less seriously this holiday season and throw a laughter-filled Christmas party? Dress up in the ugliest sweaters, host a Christmas karaoke party, and don't forget to plan some funny Christmas party games for a lively celebration! For even more funny Xmas ideas, check out our blog!
123. Dress-Up Christmas
Dress-up parties are always fun, and even more so when they're Christmas-themed! There are so many options here: you could be Santa (or Santa's wife), an elf, a reindeer, or maybe the Grinch! A simple yet effective idea is to have an all-white party. Head to our blog to discover even more festive dress-up themes!
124. Christmas Party in January
Christmas parties in January are increasingly popular! That's when more venues become available, as the majority had already had their parties in December. You might even be able to get a better price deal. In fact, our team at Tagvenue threw the annual festive bash in mid-January this year, and it rocked!
125. Glitter
In winter, when days are typically shorter and darker, we're obsessed with everything that can brighten our moods! Repeat after us: No amount of glitter is too much! We give you full permission to go overboard – make sure glitter is EVERYWHERE! Table decorations, hair, clothes, makeup – nothing is off limits!
126. Confetti
Colourful confetti is a simple way to add more joy to any celebration. You can choose confetti in different colours, shapes and sizes. If you're looking for something classy, you can't go wrong with silver and gold! You could also hang up a few transparent balloons filled with confetti.
127. Green & Red
Green and red are the colours typically associated with Christmas. They will make the perfect theme for your next winter party! It's quite simple to incorporate: just look for decorations that match this colour scheme. You can use balloons and garlands, but also matching tablecloths, napkins and tableware.
128. Stripes
Red and white stripes bring to mind candy canes and make the perfect theme for this year's winter party! Of course, you don't have to stick with red and white – feel free to pick other colours. You can have your guests wear striped clothes, set the table with a striped tablecloth, and hang up some striped bunting flags. If you don't want to go with candy canes, you could bake a zebra cake!
129. Silver & Gold
Silver and gold are such festive colours, don't you agree? They're glamorous, timeless, and versatile. They will add a touch of elegance to any party. You don't have to go over the top; a few silver and gold accents will be enough. Hang up sparkly balloons in clusters around the room or along the tables. Streamers are another great way to add some shimmer to your party without spending too much money.
130. Fairy Lights
Winter festivities are synonymous with lights. Lights everywhere. Everything has to be bright and colourful! You can keep it subtle or go crazy – think Griswold-style. Make your party so blinding that your guests will have to wear sunglasses (just kidding… or are we?).
131. New Year's Eve
A New Year's Eve party is a great opportunity to express your gratitude for the year that's passed and look into the future with hope. There's a million ways to celebrate this special night. For example, pretend like you're in Times Square, NYC, and host your own DIY Ball Drop Party. Or use any of the themes from our post to create a personal and unique celebration!
132. Mardi Gras
For an authentic feel, serve up some king cakes (the traditional dessert served during Mardi Gras) and have a Cajun-style buffet with jambalaya, gumbo and red beans and rice. Decorate with beads and masks in the traditional Mardi Gras colours of purple, green, and gold. To complete the theme, play some bounce music or Zydeco music!
133. Rio de Janeiro-Inspired Carnival
A Carnival-themed party is a great way to bring excitement and energy to any celebration! Hang up plenty of streamers, balloons and glittery things. Go for bright colours when picking your outfit. Play samba music in the background and serve Rio Carnival-inspired cocktails like Caipirinhas or Mojitos!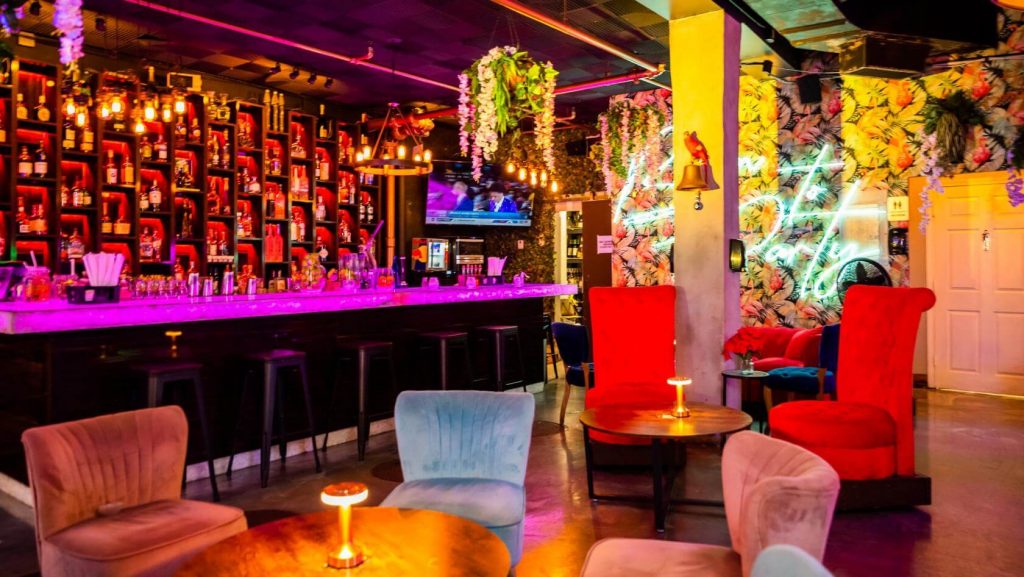 134. Après-Ski Party
The purpose of an après-ski party to relax after a day on the slopes. But you don't have to be an actual skier to attend! Dress comfortably – sweaters, jeans and boots are a good idea. Small accessories such as ski goggles are also welcome. Make sure there's plenty of hot chocolate or fondue pots to snack on!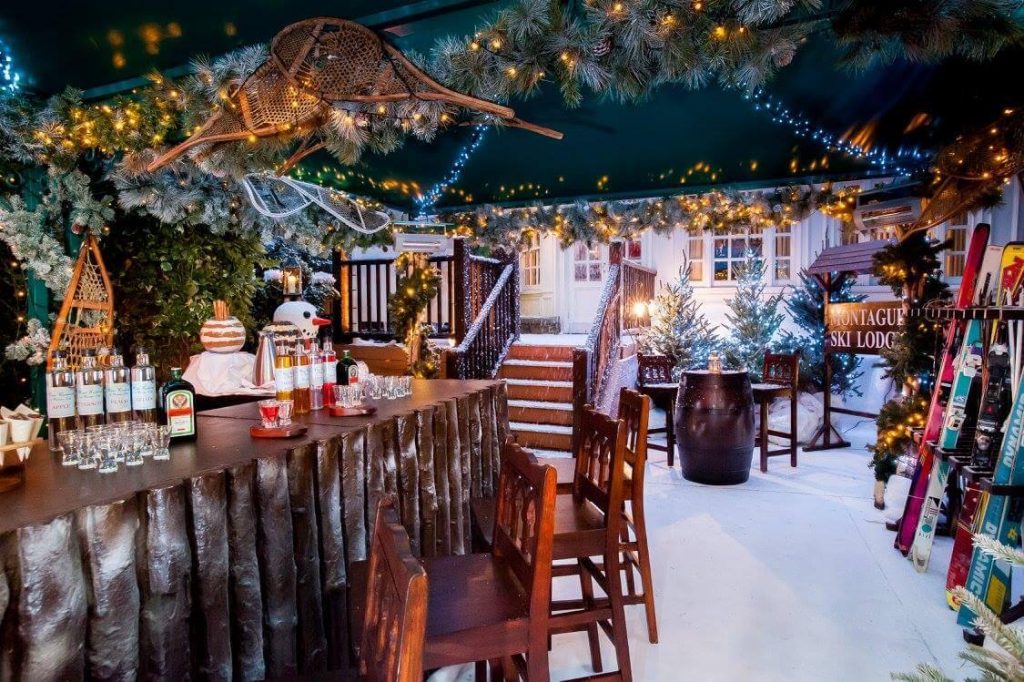 Are you looking for even more ideas for a winter party? Check out our blog article about winter party themes!
⭐ Out of the Box Themes
Looking for something that makes your party really stand out? Here's a selection of theme ideas that will help you wow your guests at your next party!
135. Glow in the Dark
Buy glow bracelets and necklaces from Amazon or eBay. You might also be able to find them at a dollar store. But don't stop at that! There's also glow-in-the-dark body paint, stickers, tape and balloons. Yes, everything needs to glow.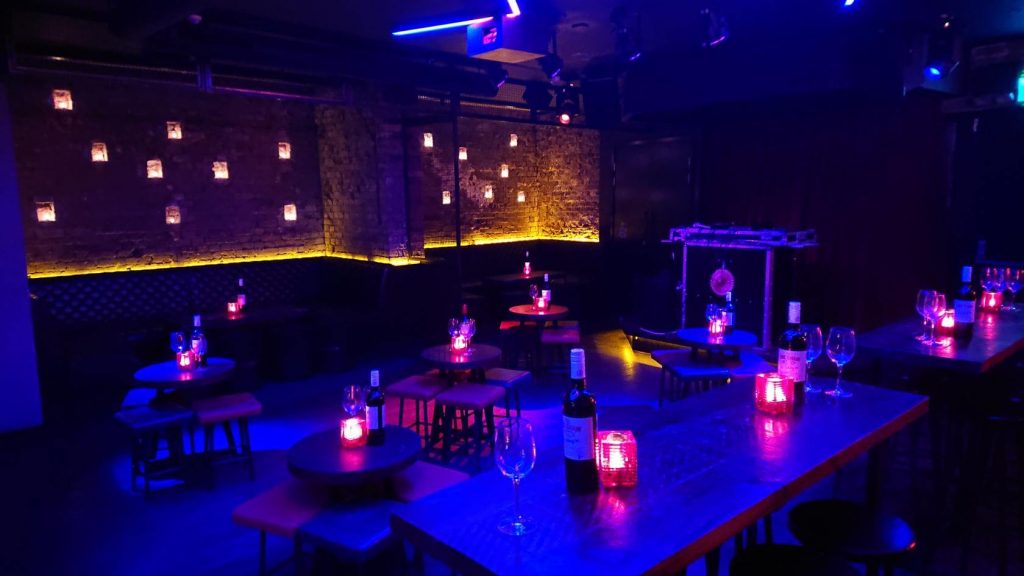 136. Party Circus
Decorate with bright colours and ask everyone to dress in circus-inspired clothes. Set up a carnival-style food table with cotton candy and popcorn balls or serve circus animal cookies on a stick for dessert. You could even have a ringmaster announce each guest as they arrive at the door.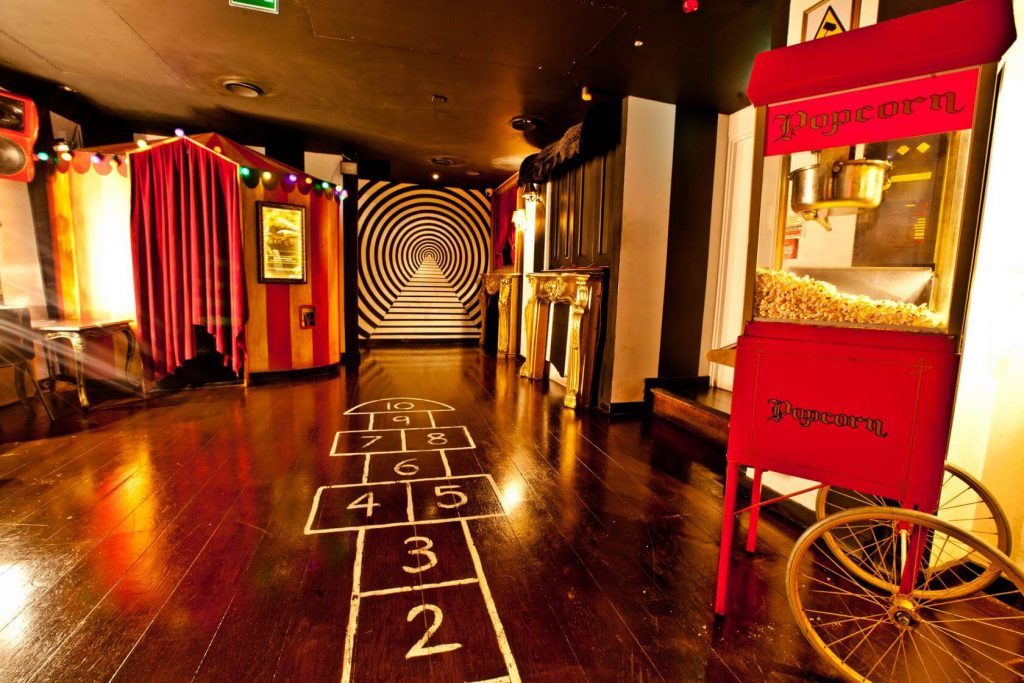 137. Fun Fair Theme
Throw a party with games, rides, and all the fun of a fair. Use bright colours and have 'tickets' to win prizes. Set up a photo booth where guests can take photos with funny props (you don't even have to buy anything – feel free to DIY them!). For food, you can't go wrong with pizza or hot dogs!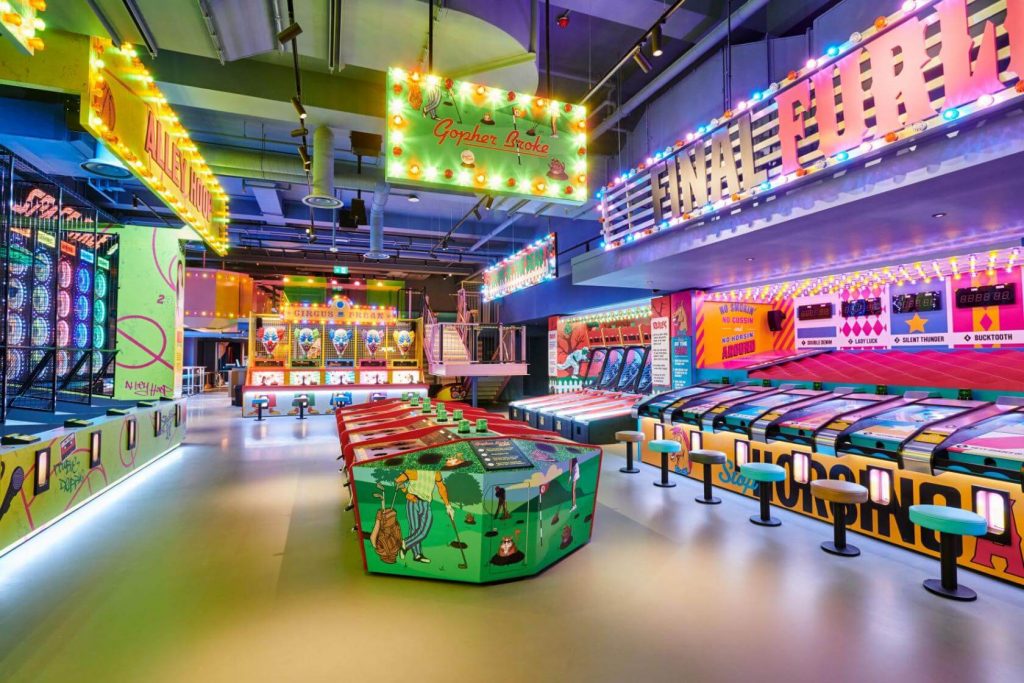 138. Christmas in July
If you're suffering through another heatwave and pining after those snowy days of winter, here's an idea to help you cool off: have a Christmas in July! Decorate your house with Christmas lights, wreaths and other festive items. You can even have a small tree or two if you're feeling fancy! You've got our permission to sing your heart out to all the Christmas hits and invite your friends over for a Christmas movie marathon.
139. TikTok Theme Party
TikTok is a goldmine for party ideas, so get on the app and see if anything inspires you! Or throw a party centred around TikTok! Use pink, aqua and black as your colour scheme. During the party, make videos recreating different TikTok trends. Find out who of your guests can perform the perfect dance routine!
140. Under the Sea
Any lovers of marine life here? Host an under-the-sea party! Blue colours and marine-themed decor, such as dolphin-shaped balloons, paper fish and seashells could be a simple interpretation of this theme. But why not go all out and book a jaw-dropping venue?!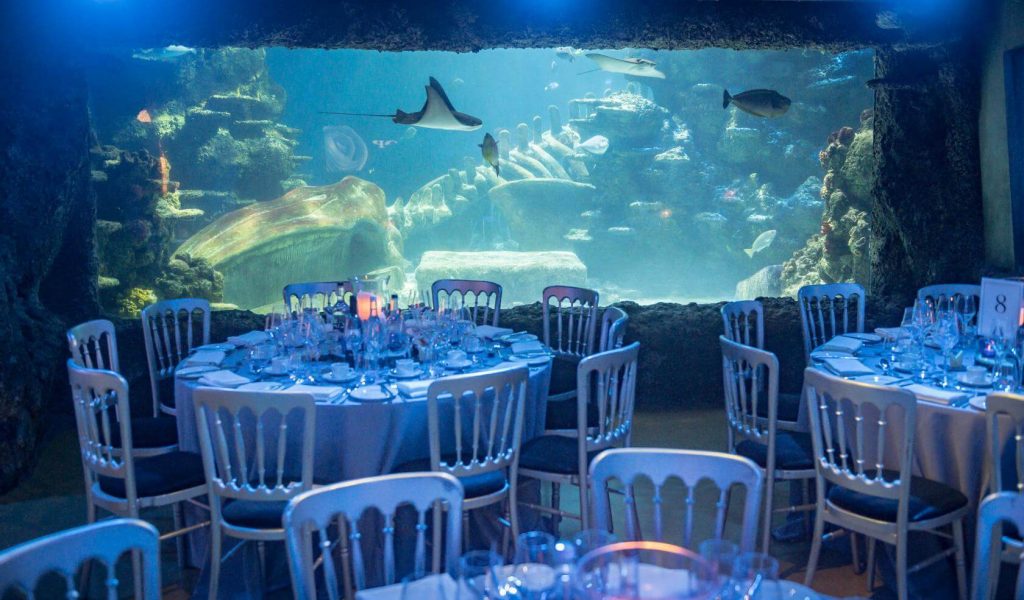 141. Moulin Rouge
This theme is classy and elegant, but also fun and flirty. The dress code should be formal attire such as tuxedos and ball gowns. Of course, there is no Moulin Rouge without music and dancing! Take some inspiration from 2001's movie Moulin Rouge! and use its soundtrack as your playlist for the night.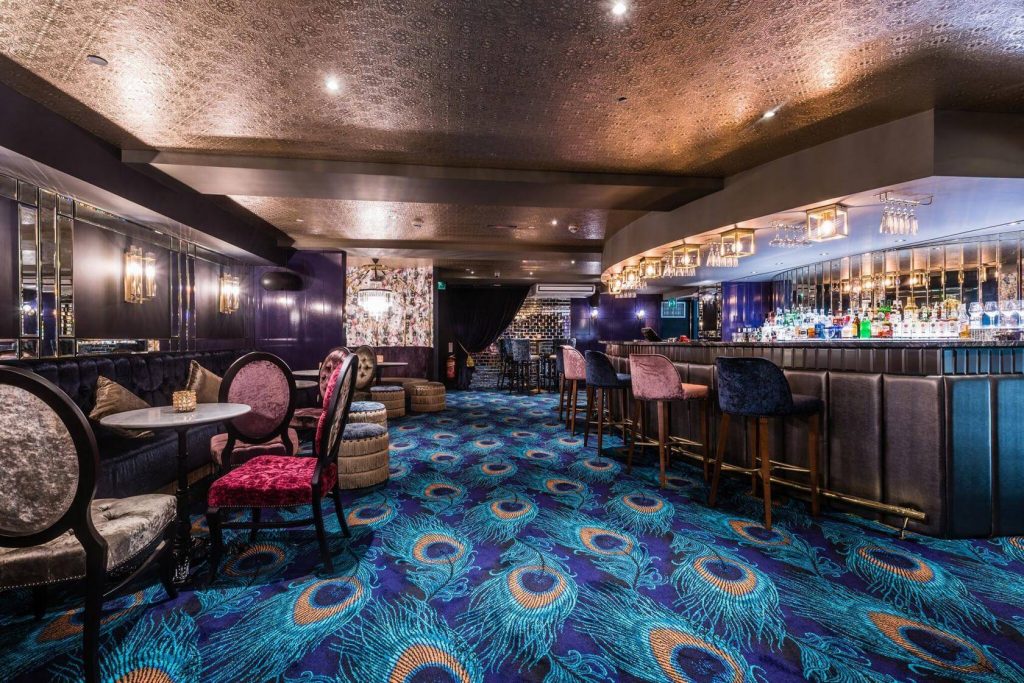 142. Enchanted Forest
Spend a magical night in the enchanted forest! You could turn this into a party inspired by Shakespeare's Midsummer Night's Dream. Transport your guests into the forests of Fairy Land, using lots of items from nature such as pine cones, leaves and acorns. Fresh flowers are also a must! For that magical ambiance, hang up paper lanterns and add twinkle lights at night for extra sparkle!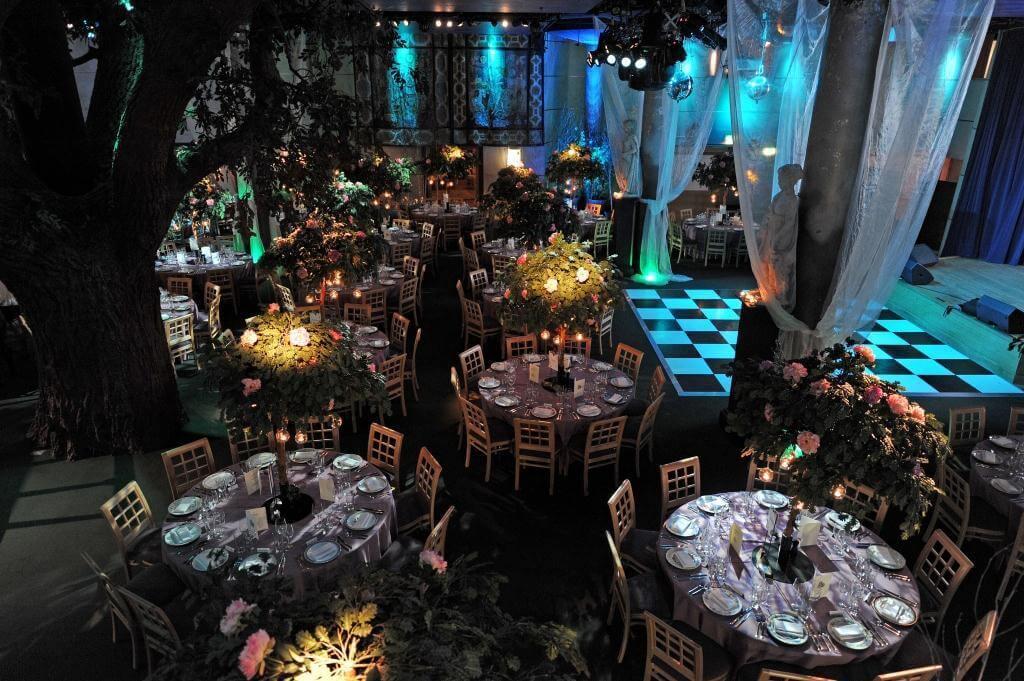 143. Denim & Diamonds
The denim and diamonds theme is the perfect choice for a ladies night out. It will work great for events such as birthday parties, bridal showers or hens/bachelorette parties. All you need is some jeans and some (fake) diamonds – the more bling, the better!
144. Mafia/Gangster Theme
The main idea behind this theme is a group of people dressed up as gangsters and mobsters, so have your guests dress up in suits and tuxedos and channel their inner Sopranos. If you're wondering about the perfect venue, you could throw the party in an old-fashioned speakeasy or hire an authentic Italian restaurant with those signature red-chequered tablecloths.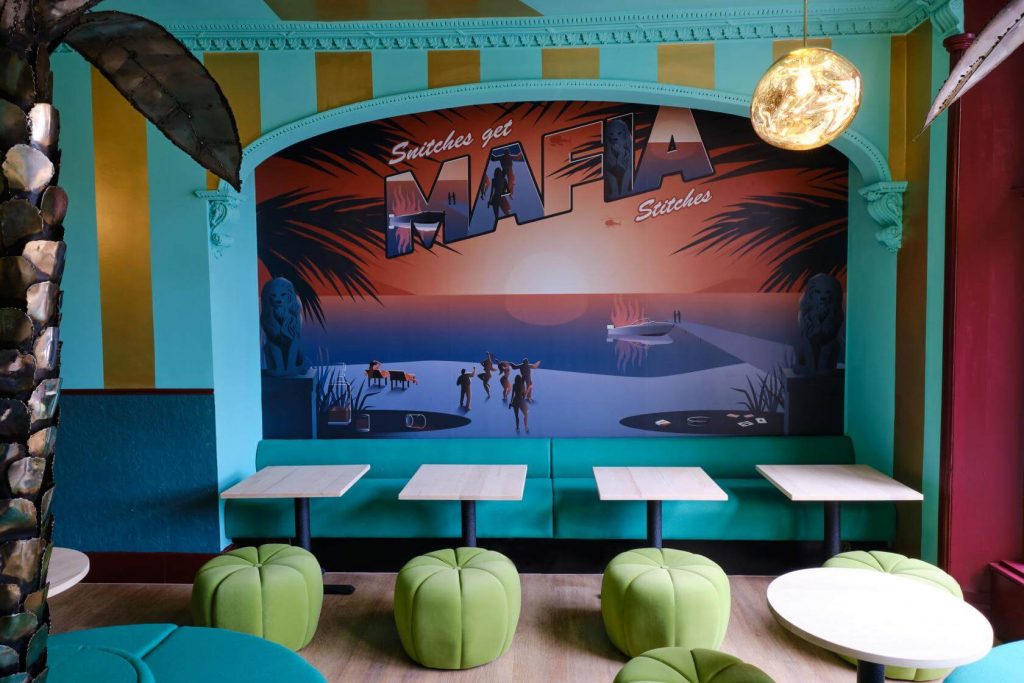 145. Spy-Themed Party
Summon your guests to a top-secret meeting at a secret venue! If you'd like to incorporate some fun activities, make a fake training camp where the guests can go through a few tests and learn how to be a spy. You could have different stations set up with different challenges that they must complete in order to pass out of training.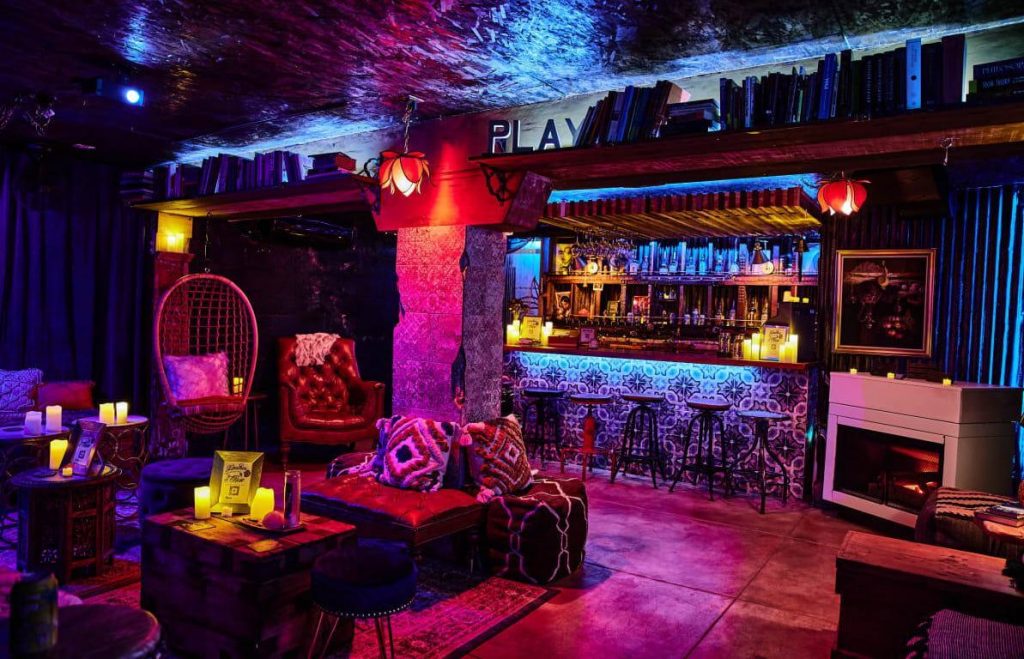 146. Drag Queen
For this theme, you'll want to go all out with your costumes and makeup. You can dress like your favourite drag queen or take inspiration from some of the most famous queens from RuPaul's Drag Race. Don't know where to start? YouTube is filled with makeup tutorials that you can try to recreate for the party.
147. Galaxy Theme
Use black, purple and blue as your colour scheme. Add glow-in-the-dark stars on the ceiling or a black backdrop, or hang balloons filled with confetti that look like stars. You could also go all out and buy a galaxy projector. Looking for something that will absolutely dazzle your guests? Make these cupcakes with swirls of galaxy frosting and star sprinkles. Yum!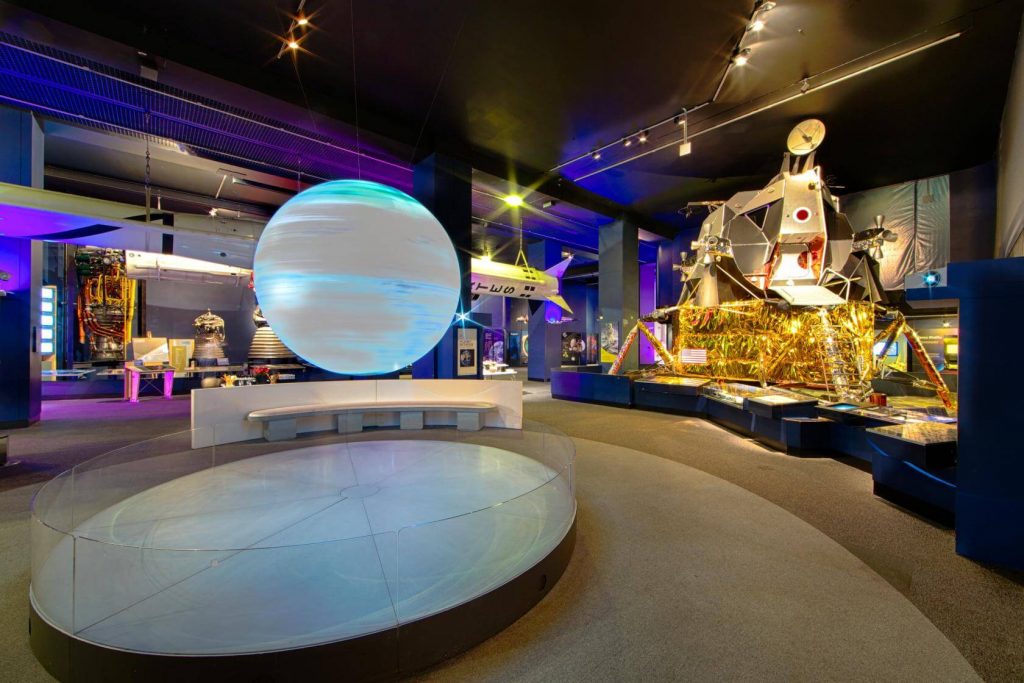 148. Dress-Up/Costume Party
The best parties are the ones that really reflect your personality. This theme can be anything you want, so let your imagination run wild! Have your guests pick their own costumes, then try to guess who everyone is dressed as. You can even hold a little competition with fun prizes for the best costumes.
149. Movie Night
A simple theme that you can easily execute at home, with popcorn, cosy blankets and a marathon of your favourite movies. But what if you could have a cinema all to yourself? Well, you can! Book a private screening room and take your movie night to the next level.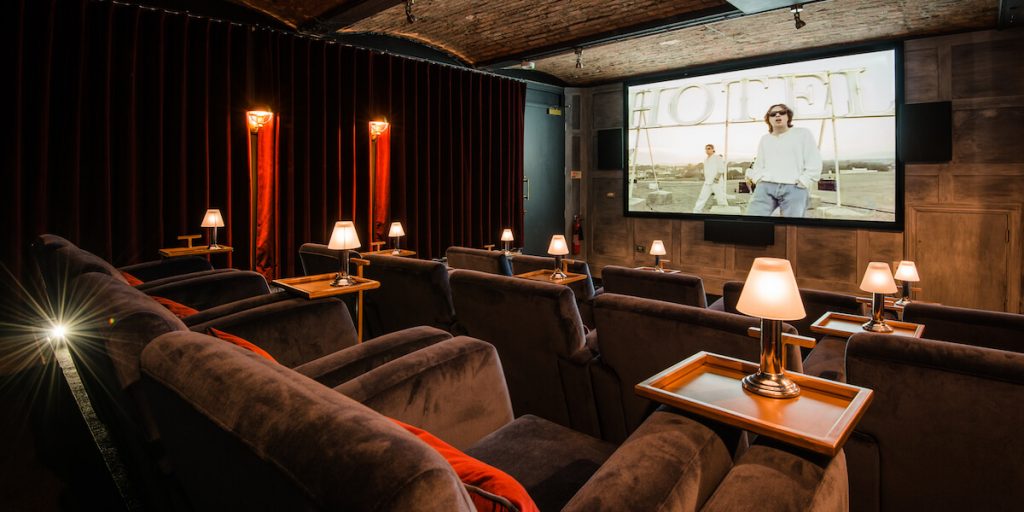 150. Surprise Party
A classic idea that can be a lot of fun if executed well! Just make sure your guest of honour is fond of surprises, and prepare a plan on how to keep them in the dark about the party! For more tips and ideas, check out our blog article about surprise parties.
151. Back to School
Do you ever find yourself feeling nostalgic about your teenage years? Why not relive some of those memories? For this theme, dress as you would have back in high school! This could also be a Back to Prom party, where you recreate a high school prom night. Let's travel down the memory lane and cringe at the fashion choices you made as a teenager.
152. Old People Party
For this one, let's look into the future. Try to picture an older version of you. How will you dress? What will be your quirks? How will you be spending your retirement? Now bring your inner grandma or grandpa to life and invite them to the party! Play some bingo, compliment your guests on their beautiful grey hair, and party like it's your last day – to the fullest!
153. Medieval Party
Kings and queens, princes and princesses, knights in shining armours. There's courtly love, intrigues, and adventurous quests. If you enjoyed tales of Sir Lancelot and Guinevere or the Knights of the Round Table, this theme is for you. Turn your party space into a castle with props such as royal banners, knight gear and candelabras. Serve drinks in ornamental goblets, and have fun dressing up!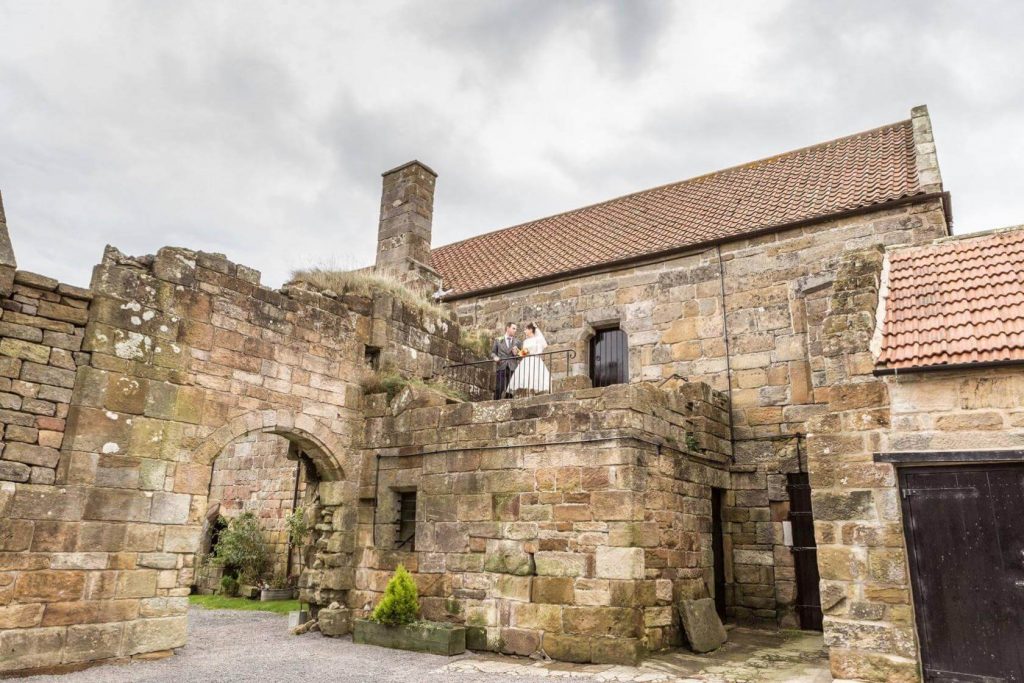 154. Country Western Party
Decorate your venue with cowboy hats, horseshoes, and other western-themed decorations like cowhide rugs or wagon wheels and transport your guests to the Wild West! Set up a bar where guests can enjoy drinks such as whiskey sours or whiskey gingers. You could also serve shots of moonshine along with other hard liquor drinks like tequila or vodka.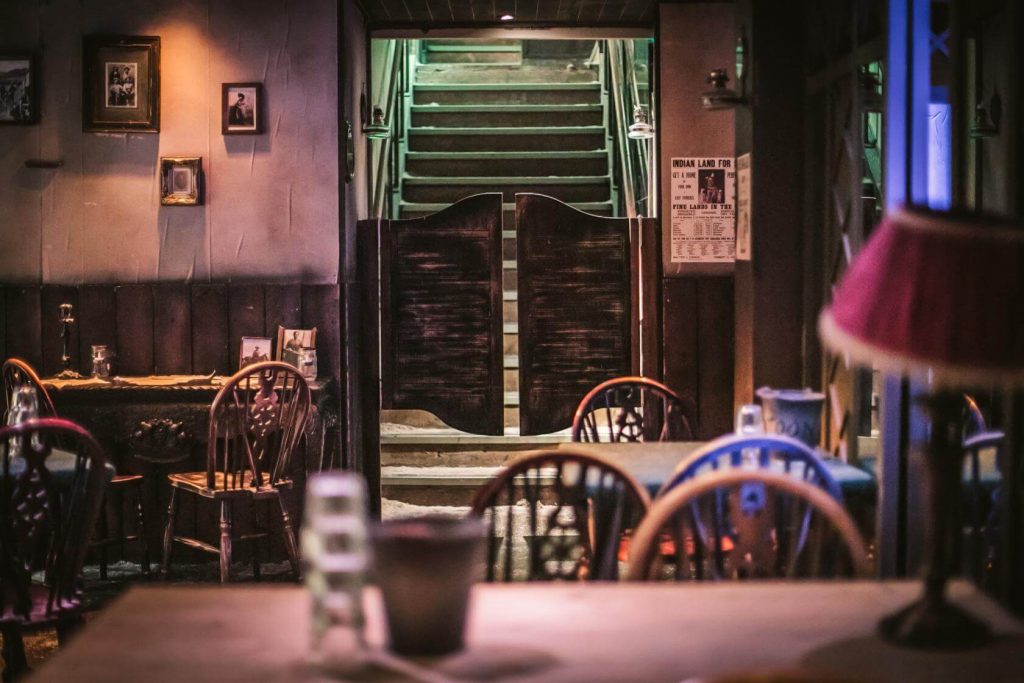 155. Kitsch/Tacky
The kitschiest, tackiest party ideas are a fun way to liven up any gathering. They're all about having fun with cheesy decorations and over-the-top outfits. It's the perfect theme if you want to have some laughs and make your guests feel comfortable.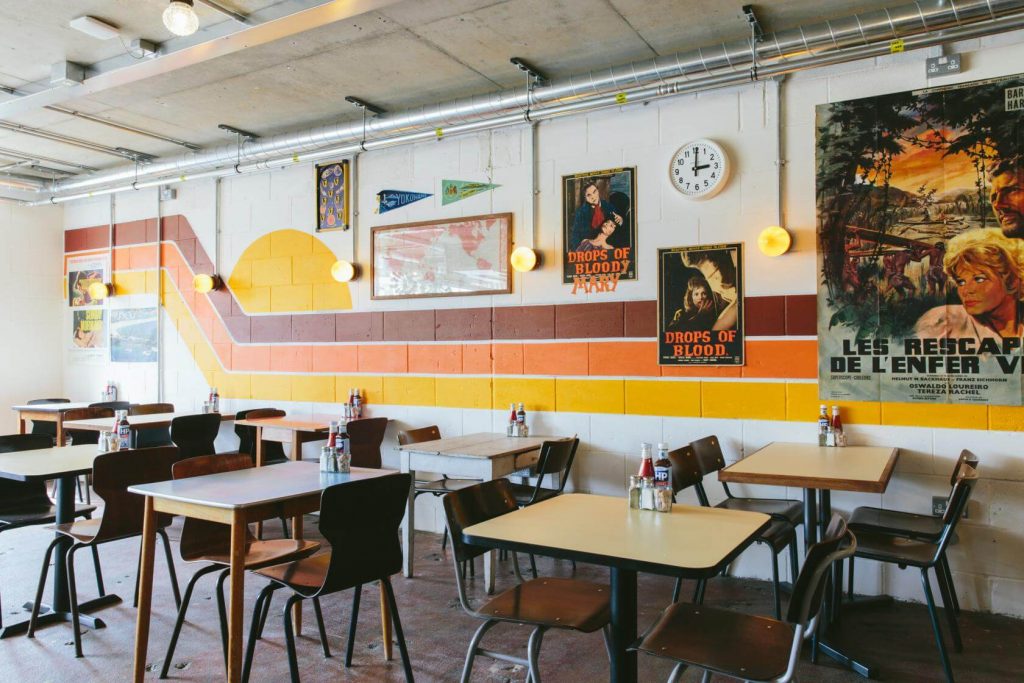 156. TV Game Show
Decorate the party room so that it looks like a television studio. You could even get giant cardboard cutouts of famous television game show hosts such as Richard Dawson or Bob Barker. Prizes are an important part of any game show, so make sure to prepare something for the winner(s)!
⚽ Sports Themes
Sports-themed parties are an awesome option for all sports geeks, but also anyone who wants to incorporate a fun activity into their party. Here are some of our favourite ideas!
157. Favourite Team Colours
This one's pretty straightforward – if you have a favourite sports theme, you can use their colours as your theme. Get balloons, banners and streamers that match the colour scheme. And don't forget to wear your team colours to the party!
158. Dress Up as Your Favourite Sports Person
Again, this theme is rather self-explanatory. Let everyone choose who they want to be for the evening, be it a famous footballer, basketball player or figure skater. At the party, try to guess who's impersonating whom. You can also have a best costume contest (remember to prepare a prize beforehand!).
159. Ping Pong
How about a friendly game of table tennis? (Or not so friendly if you're competitive like Monica and Mike from Friends). Book a table and test your skills! Warning: it may get heated. Alternatively, you can switch ping pong for beer pong.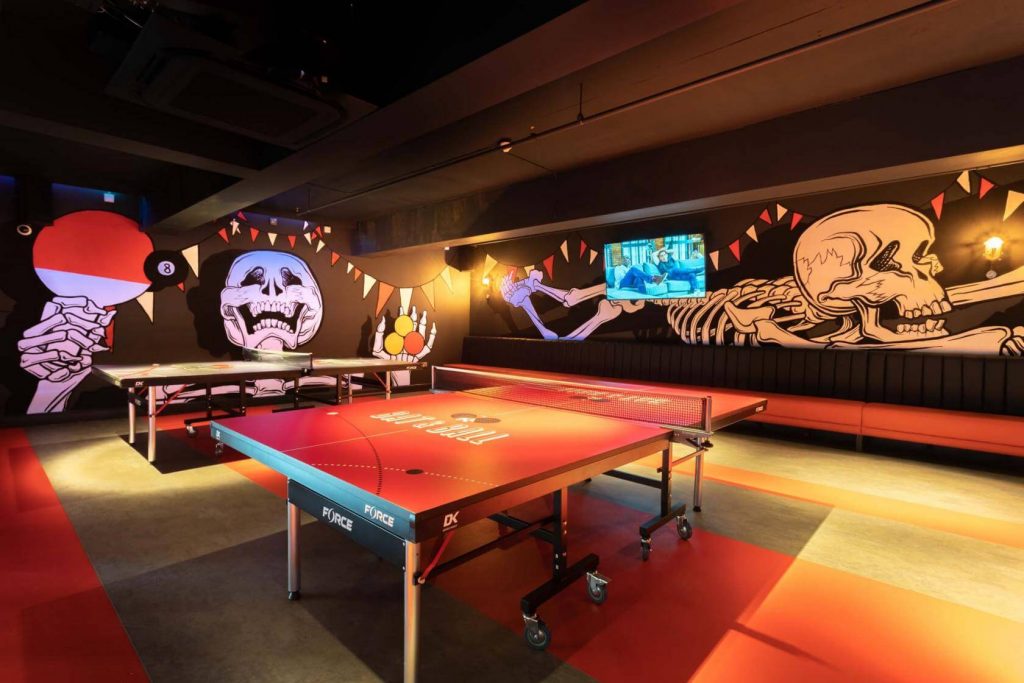 160. Golf
It's up to you how literally you want to treat each theme. If you're throwing a party for an avid golfer, you may want to incorporate some golf-themed decorations and foods shaped like golf balls and clubs. You could also book an actual golf course or, alternatively, hire a mini golf venue to have a fun-filled day with your guests!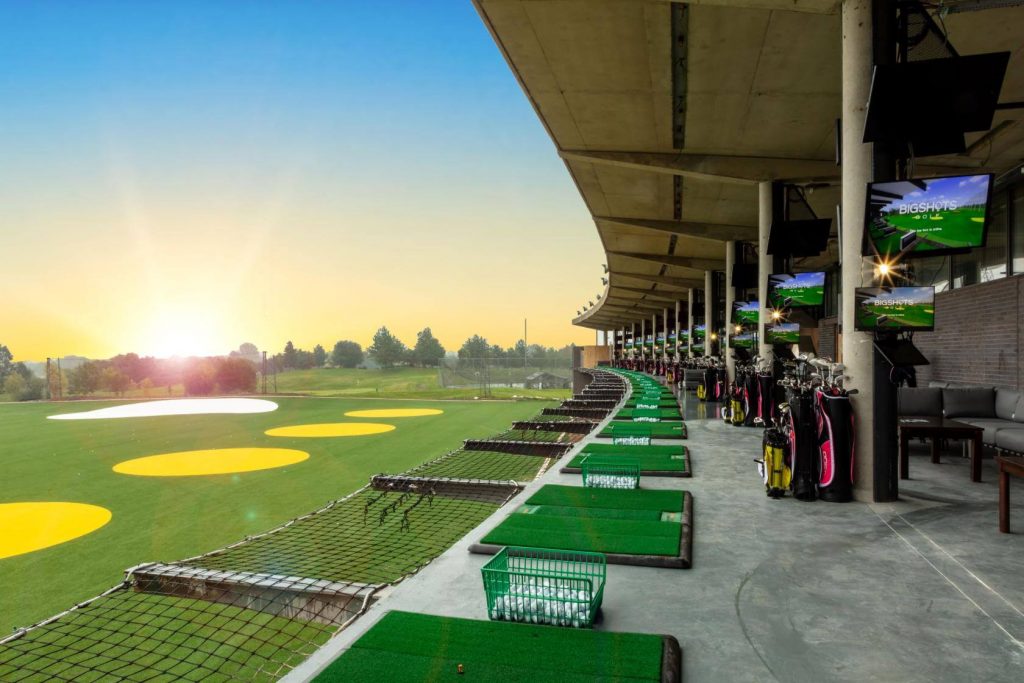 161. Billiards
Billiards is a great idea for a fun and relaxed evening with friends or colleagues. You can compete against one another or play in teams to make it a team building exercise. It doesn't matter if you're good at the actual game, all that counts is simply having fun!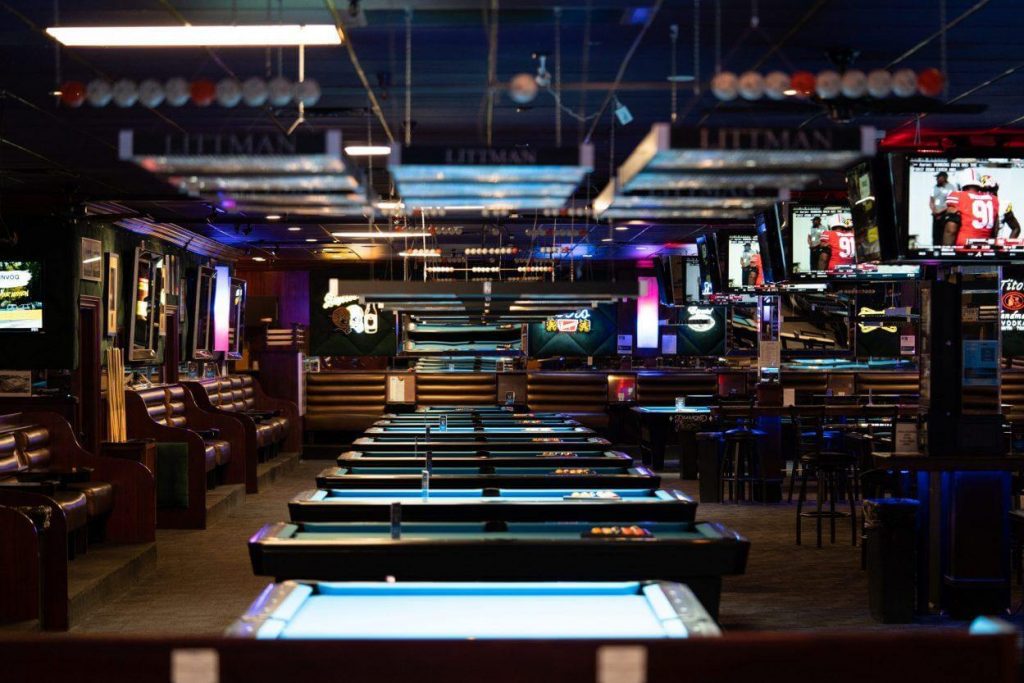 162. Darts
This is an all-time party classic. You shouldn't have a problem finding a bar in your location that features a dart board. If you're feeling extra, you could even buy one and have a darts tournament at home. We do recommend heading to a bar though, for the ambiance – and the drinks, of course!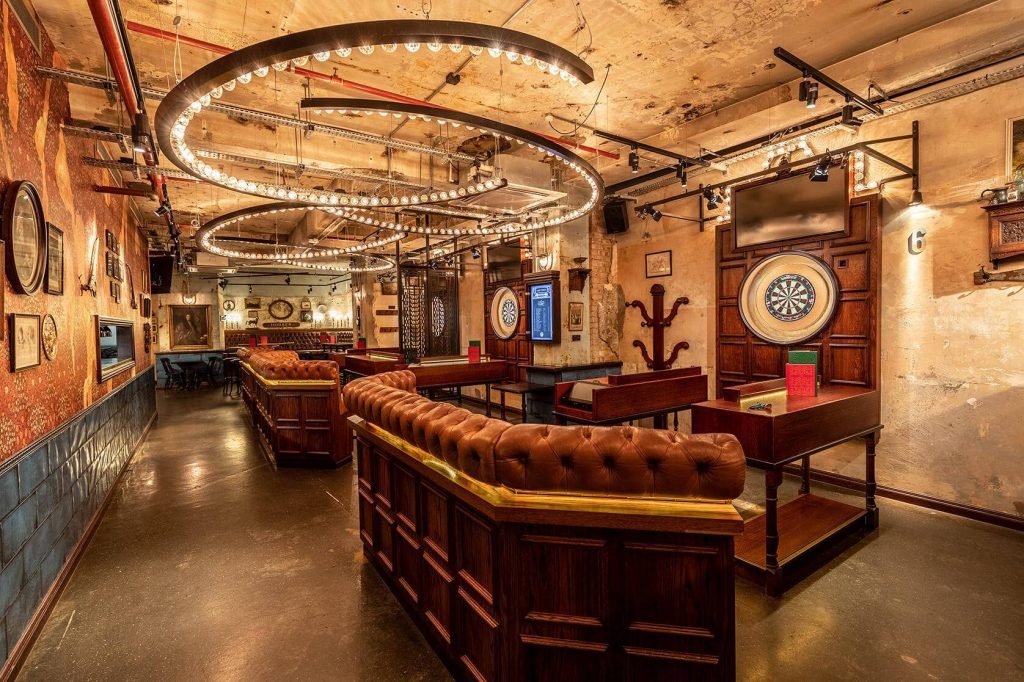 163. Axe Throwing
Axe throwing is an activity that's been gaining popularity recently. Why is it a good theme for your party? It's an excellent way to blow off some steam and makes for an unforgettable experience for all party attendees! Axe throwing venues have their own coaches who will show you the right throwing techniques and make sure everyone is having fun in a safe way.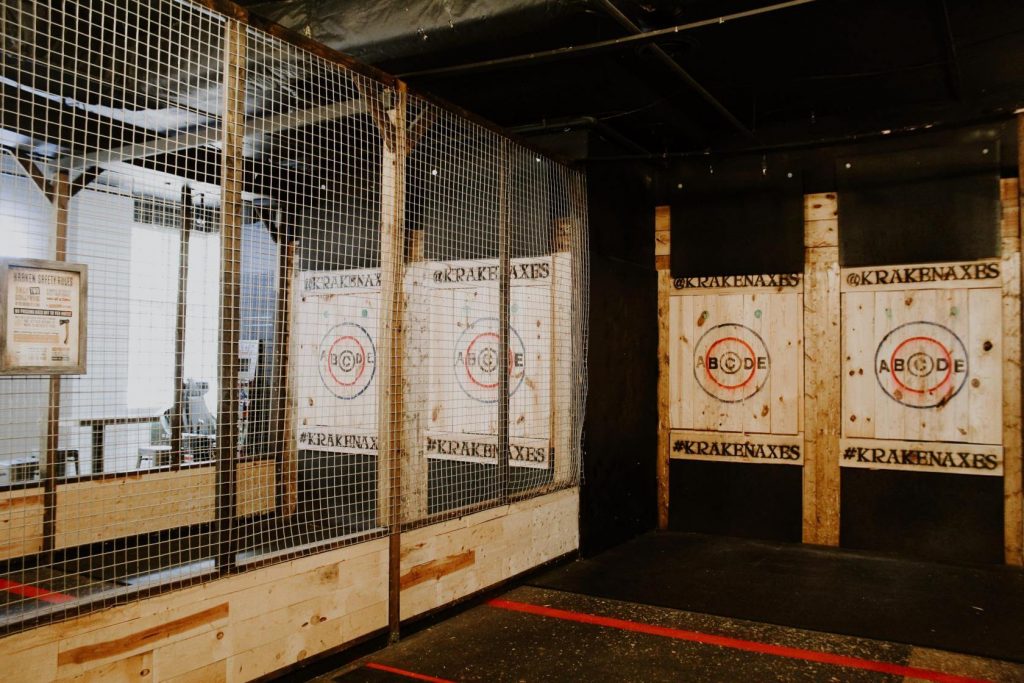 164. Arcade Games
Want to bring a retro vibe to your upcoming party? Surprise your guests with a night of classic arcade games! Tip: if you're a large group, make sure you book a venue ahead of time, so you can actually enjoy the games without having to wait in line.
🍷 Food/Drink-Based Themes
Everyone knows that food and drinks are one of the core elements of almost every social gathering. Why not make them the focal point of your party and base your theme around them?
165. Wine Tasting
A wine tasting is a fun and elegant way to celebrate any special occasion. It's also a treat to those who want to learn about the process of making wine and find out how to tell the difference between all the flavours. So, find a local winery and book a delicious experience for you and your guests.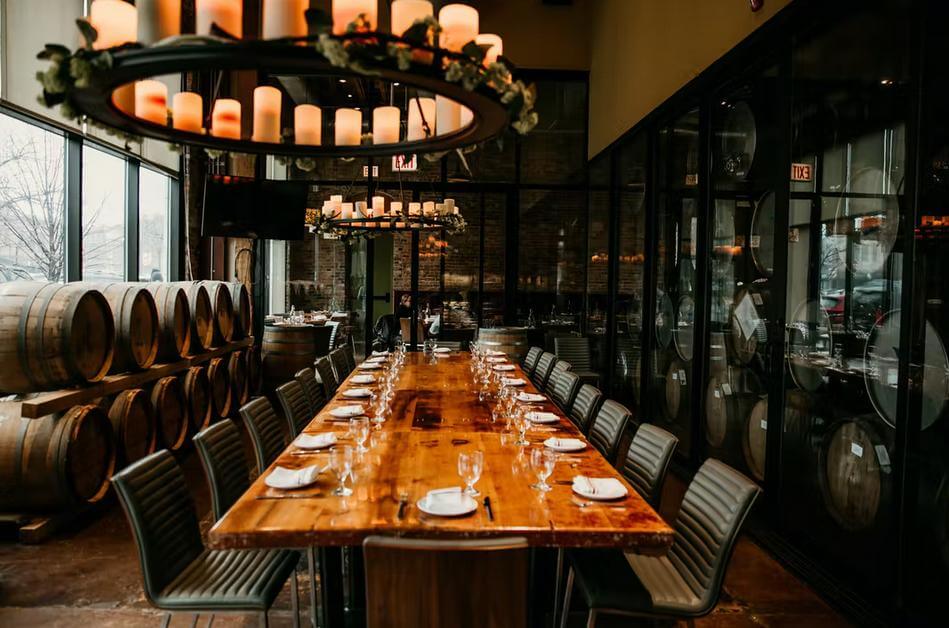 166. Craft Beer
Something for those who are not much into wine, but prefer a good ol' pint. You could take your guests for a tour at a local brewery, where you will learn all about making beer and taste some brews. If there are no breweries nearby, simply book a bar where you can taste different types of craft beer.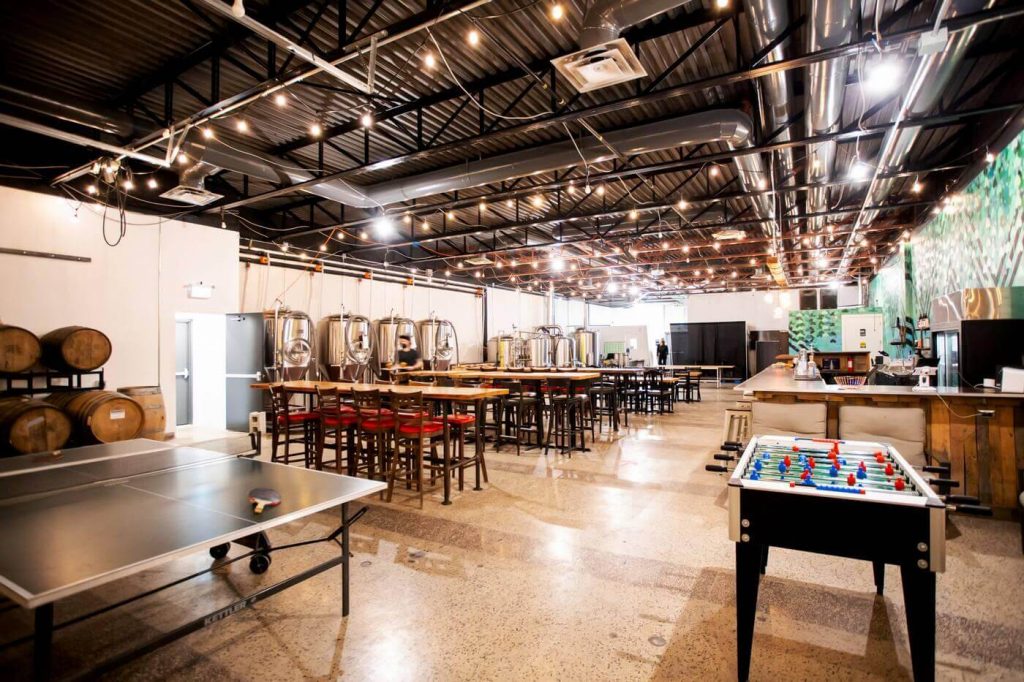 167. Mexican Theme Party
How about a traditional fiesta party? It's a great way to liven up your next event, indulge in delicious cuisine and celebrate Mexican culture. Decorate your space with colourful papel picado, flag banners and string lights. Snack on tacos and nachos, sip on margaritas and have fun breaking a piñata!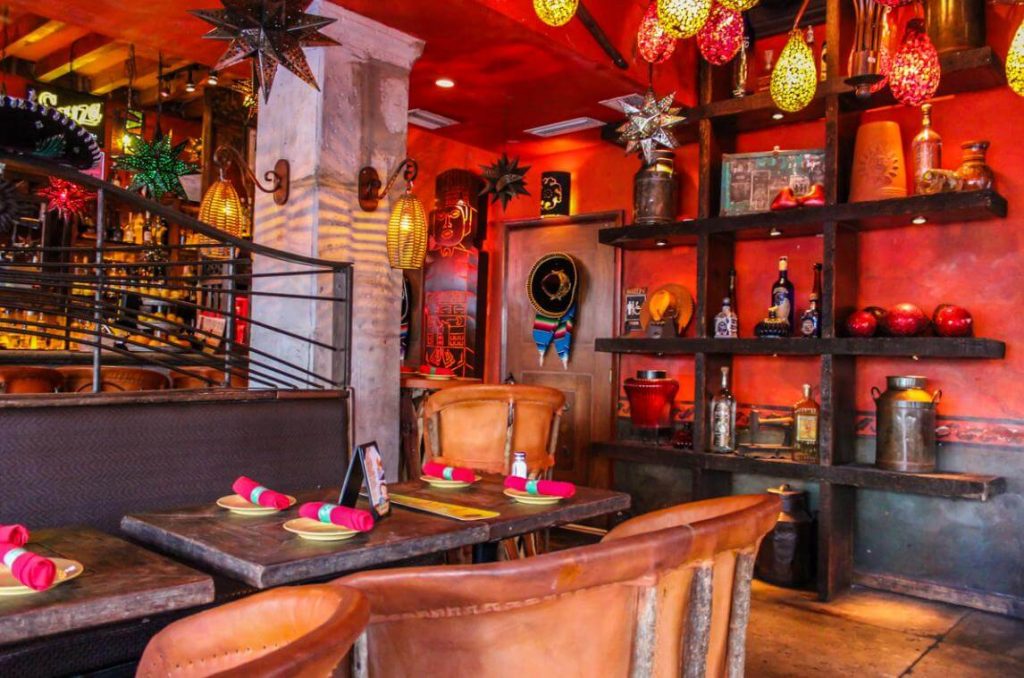 168. Candy Land
Now, something for everyone with a sweet tooth. For the ultimate effect, incorporate candy-themed decorations like cupcake-shaped pillows, lollipop balloons or ice cream-patterned napkins. Go for bright, pastel colours. If you want something simple, book a cute cafe and enjoy some fresh pies or throw a house party and ask each guest to bring their favourite dessert. We're salivating at the mere thought!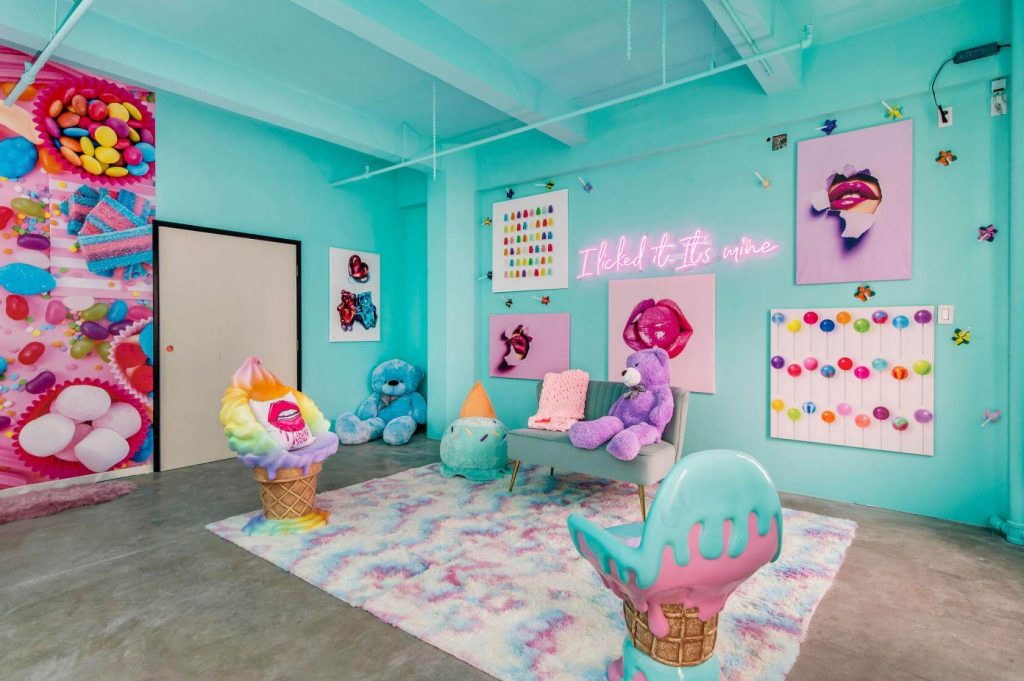 169. Doughnut Theme
Plump dough, sweet filling and a shiny glaze – what's not to love? So why not base your theme around this delicious treat? For starters, you must serve doughnuts (or 'donuts' if you're in the US) with different fillings and icing. To create the perfect vibe, use pastel-coloured decorations and doughnut-shaped balloons. Hint: this theme is amazing if you want to throw a 'donut grow up' birthday party!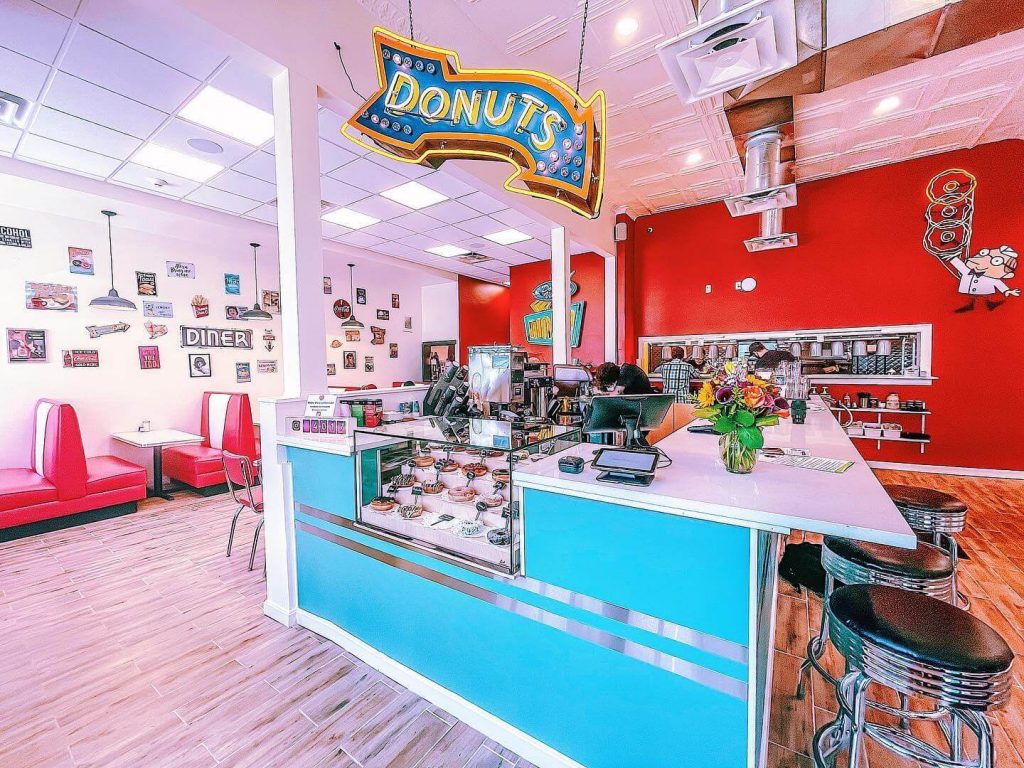 170. Bake-Off/Cook-Off
Bake-offs and cook-offs are a fun way to get your guests involved in the party, try out new recipes and exercise their creativity! If you want to make it even more fun, add a competition element! Set up a panel of judges who will score all of the entries. Use any criteria you want, such as taste or presentation, and award prizes for best overall and best in each category (e.g. best cupcake, best main dish, etc.).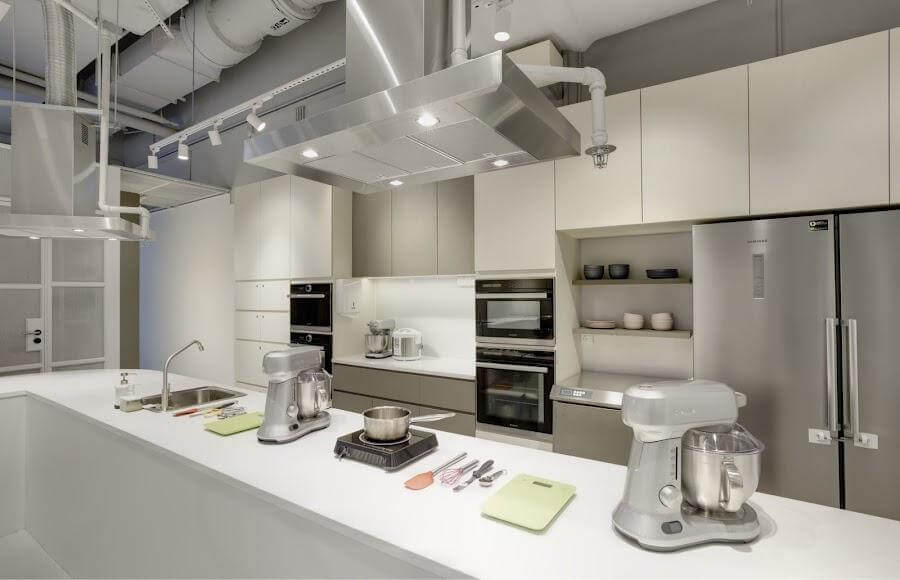 I've Picked My Theme, Now What?
You've found an idea on our list that is just perfect for the party that you're planning. Awesome! That's half the success. Now decide how you want to execute this idea.
Decorations
With popular themes, you'll have no trouble finding cheap supplies online that will help you effortlessly transform your party space. You could also go the DIY route and make all the decorations from scratch. It doesn't have to be anything extra elaborate. It's all about the details! Sometimes picking up a few items in matching colours and an attention-grabbing centrepiece is all it takes.
Dress Code
Does your theme require a specific dress code? Do you expect your guests to turn up wearing costumes, should everyone dress formally, or are your guests allowed to choose whatever clothes they please? Don't forget to include this information in your invitations!
Food & Drinks
When it comes to planning the menu, the Internet is bursting with easy-to-prepare themed recipes that will no doubt wow your guests. However, if you don't want to have to prepare everything yourself, a good idea is to host a potluck party, where everyone brings a dish to share. You could also book a professional venue with catering.
Where Do I Get the Supplies?
There is no need to spend a fortune on supplies and decorations! Depending on the theme of your choice, you can try your luck in local thrift stores – you never know what kind of wonders you'll find there!
If you're looking for budget-friendly options, ask around and see if you can borrow some items from friends or family. There are also plenty of DIY tutorials on the Internet, so if you're feeling crafty, your options are pretty much endless.
If you're set on specific items, you can order online at:
Amazon
Etsy
eBay
Party City (US)
Party Pieces (UK)
And in case you don't want the effort of decorating your home, have a look at some of the wonderful venues available on Tagvenue. Sometimes the perfect space will be enough to do the trick.
Final Thoughts
We could go on and on listing all the possible party themes ever, but this article is already long as a novel. We hope that by now your head is filled with amazing ideas and you know exactly what you want to do for your next party.
FAQ
Why should I pick a theme for my upcoming party?
Adding a theme to your party is an easy way to set the mood, get your guests excited, and take the celebration to the next level. It will also make it easier to plan and organise the party – your theme will guide you in choosing decorations, party favours, entertainment, menus, outfits etc.
What is the most popular party theme?
The list of popular party themes goes on and on. 80s disco party, 70s retro party, Alice in Wonderland, The Great Gatsby, and Hawaiian Luau are just a handful of ideas that seem to be getting a lot of attention. You can find tons of inspiration on the Internet (warning: apps like TikTok and Pinterest can suck you in for hours!). Remember that you can always adapt any theme to your needs – it's your party after all!
What are the most popular birthday themes for adults?
You might be surprised to learn that the most popular birthday themes for adults are not all that different from the most popular themes for kids. Themes like Star Wars, Harry Potter, and Game of Thrones have been around for years, and they're still going strong. Other popular themes include 80s nostalgia (think neon colours, leg warmers, and big hair) and 90s nostalgia (remember Tamagotchi?). Whichever theme you decide to go for, the most important thing that matters is that you're having fun!
How do I choose a theme for my party?
If you're not sure what kind of theme you want to go with this year, don't worry! There's no right or wrong answer here. Just try to think of something that reflects your personality, or something that will get your guests excited about the party. You can browse lists of popular themes, scroll through Pinterest, then pick a few favourites and have a vote with your guests.  In addition, these questions may help you decide what kind of theme you're looking for:
⇨ What kind of party are you throwing (formal/casual)?
⇨ Where are you throwing the party (indoors/outdoors/at home/at a hired venue)?
⇨ Who are you inviting and what do they enjoy?
⇨ What would you like to do at your party (activities/games/entertainment)?
⇨ Do you want an easy DIY theme or do you have enough budget for some extra supplies?