Would you like to host more events?
Build your free venue profile in minutes.
Get bookings forever.
List my space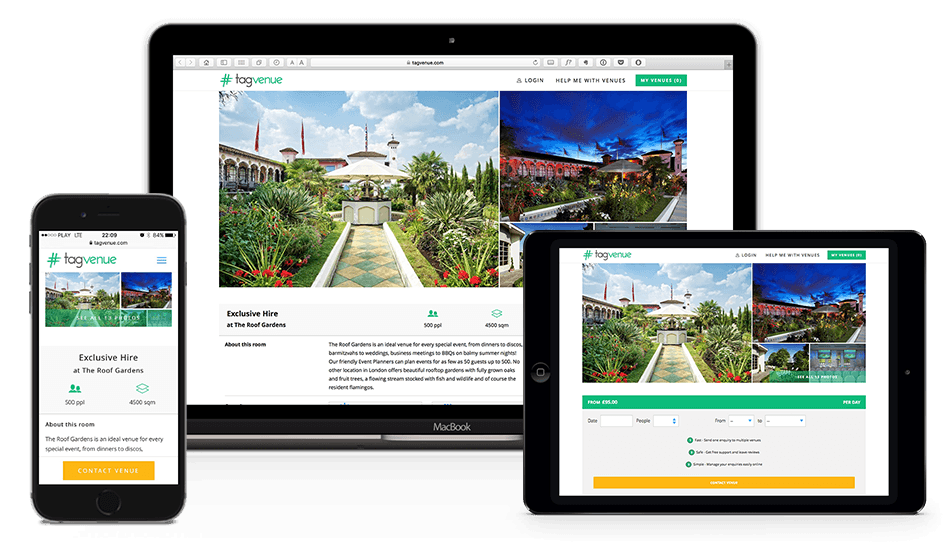 A beautiful profile of your space is just a few clicks away
How it works?
List your spaces on #tagvenue to connect with clients that are ready to book events today.

Converting enquiries
We use technology
and personal
approach to match
clients with venues

No fee to list
We only charge for
successful bookings

Free promotion
In social media,
blogs and online

Easy communication
and control
Accept or decline client
enquiries in seconds

New clients


Through previously
untapped online
marketing channels

Content curation


We'll make sure your profile
stands out from the crowd
Venues already listed with us:
Twickenham Stadium
Alexandra Palace
Shakespeare's Globe
and 250 spaces join every month......
Interested in joining?
Listing your venue is easy!
We'll be with you every step of the way.
List my space