It's that time of year again: the holidays. There is so much to do, shopping to be done, and errands to attend to. Holiday prep doesn't all have to be so serious though. Christmas parties are an excellent opportunity to let loose and have fun!
Holiday parties are a great way to get your friends together for a fun night out, spend some time with your family, or unwind with your coworkers after a long year of hard work. And choosing a theme and asking everyone to dress up can bring even more joy to the occasion. And as the Whos of Whoville sang, "Christmas Day is in our grasp, so long as we have hands to clasp." So grab a hand and explore some fantastic Christmas party dress-up themes that will be perfect for this year's celebrations!
How to Throw a Christmas-Themed Dress-Up Party
Christmas is the time of year when parties are in full swing. Whether you're throwing an office party, organising a holiday bash for your kids, or just having an evening out with friends, there are many things to take into account before you get started. Here is a checklist that will help you stay organised:
The first step is choosing your theme. What makes Christmas special? Is it the snow? The presents? The lights? Maybe it's just spending time with family and friends. Whatever it is, choose something that will tie all your outfits and decorations together. Keep on reading to find out some awesome ideas for your party theme!
Make a guest list early. Even if everyone is not able to attend, it will help you choose the right venue, ensure that you have enough food and drinks, and help you prepare and organise some games. You will also know how many themed invitations to make.
An excellent way to keep everyone entertained during the party (and get them into the spirit of things) is by planning some games that take advantage of the party theme. You can also organise a fashion show or a photoshoot so everyone can show off their costumes.
Lastly, don't forget that tis' the season to be jolly. So don't stress over your party preparations. It's more important that people feel welcome at the party and enjoy the time with their friends and family rather than stressing out and worrying about whether all the decorations and snacks match the theme.
Christmas Party Dress-Up Themes
Now that we've covered the basics of party organisation, what themes can you choose for your party?
Winter Wonderland
We're starting with a classic Christmas party theme. Snowflakes are falling, it's cold outside, and it's time to get dressed up in warm clothes! You can't really play with the colour palette, as it should probably be white, silver and blue, but there are many outfits you can choose from! Try snowsuits, hats and scarves, and warm sweaters. Or, maybe you can make it more magical with ice fairies, snow princes or smiling snowmen.
To make the party even more fun, you can organise a fashion show to showcase the outfits you came up with or set up a photo booth to capture the special occasion.
Santa's Workshop
This theme works really well if you're looking for something fun but simple. Employees can dress up as elves or a reindeer. If your boss is up for it, they can become the one and only Santa in the workshop. After all, it's their company!
The great thing about this theme is that you can turn your office into an actual workshop and work on something together. In the spirit of the holiday season, it could be volunteer work or organising a way for your team to help out with a local community project.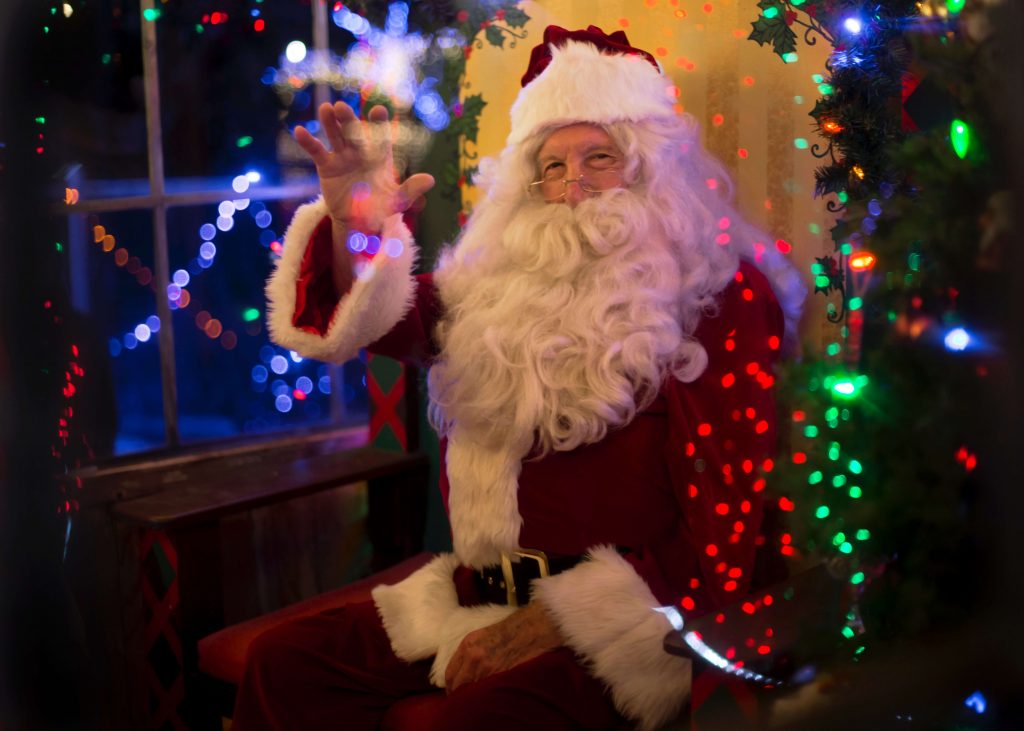 Do You Know the Gingerbread Man?
The gingerbread man theme is another Christmas staple that offers some fun dress-up options. It is simple to set up and can be fun for everyone in the office. The costumes can resemble the classic Christmas snack or you may take inspiration from some other popular versions of the gingerbread man, like Gingy from Shrek (remember about the gumdrop buttons!).
With such a theme, it will also be very easy to come up with activities, such as building a gingerbread house or decorating gingerbread cookies. And don't forget the glass of milk!
Pop it
A theme from pop culture appeals to a wide range of guests and gives them plenty of options for choosing a costume they will feel comfortable in. There are so many popular television shows, movies and music artists that you can easily find something everyone will love. If you would like to narrow the theme down, check Oscar winners for film inspirations, the most popular tunes on Spotify or iTunes for musical icons, or follow some recent TikTok trends.
If you want to take the party one step further, you can organise a guessing game, where participants guess each other's costumes. You can also arrange a vote for the best outfit. But don't forget about the prizes!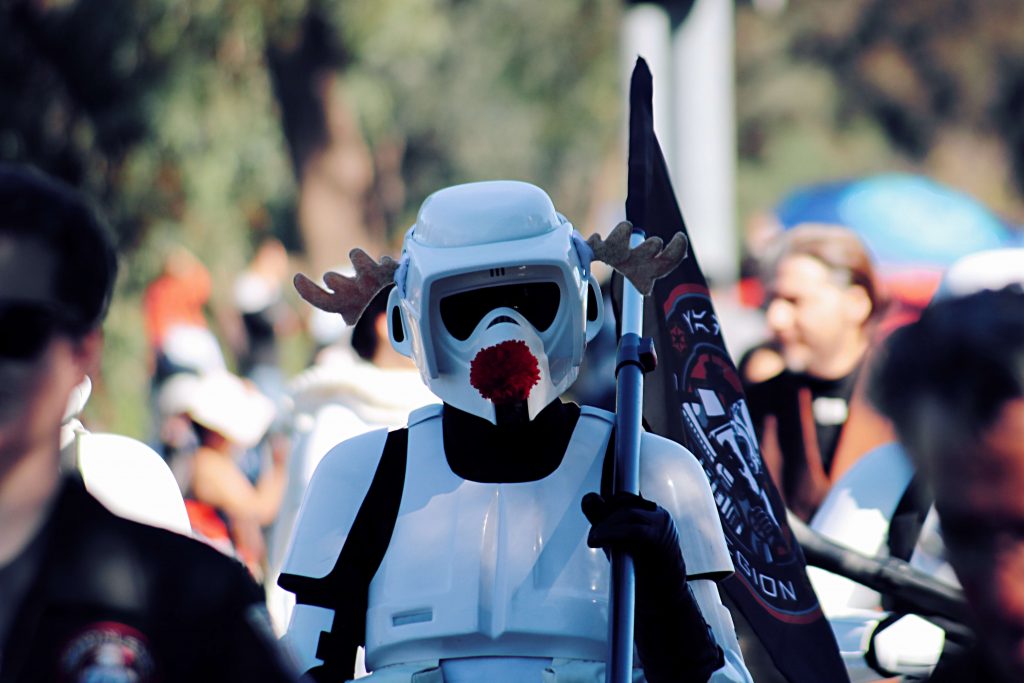 Shaken, Not Stirred
Perhaps James Bond doesn't radiate Christmas spirit, but a fancy dress and a good drink sound like a plan for a fantastic party, right? Get inspired by the famous spy's elegant suit and classic drink, and throw a sophisticated Christmas party. Long gowns, bow ties, updos, and lavish accessories are essential for your guests. With so many Bond films already created, get ready to feel inspired!
An elegant theme is an excellent choice for a Christmas party because it is classy and makes the occasion even more special.
Have the World at Your Feet (or at Least at Your Party)
Did you know that in Japan, the traditional Christmas food is KFC? Or that you have to serve 12 dishes for a Christmas dinner in Poland? While you may not be able to travel the whole world to know every Christmas tradition out there, organising an around-the-world Christmas party might be an excellent opportunity to learn about some of them. Assign countries to guests attending the party, let them dress up in traditional clothes and prepare foods from the region.
An around the world theme leaves lots of room for creative costume design and gives you a chance to try some new foods and learn interesting facts, making it a party to remember!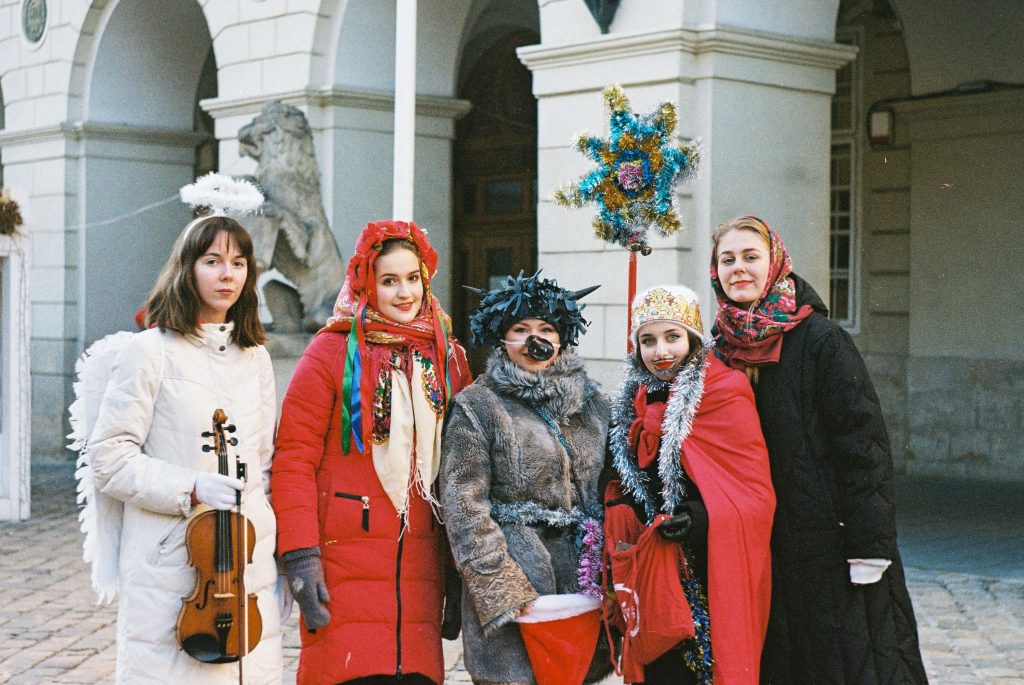 Deep in the Woods
This idea might be unconventional, but have you ever considered turning your coworkers into Christmas trees? Ask everyone to come dressed in greens and browns, and set up stations with ornaments and decorate everyone like a Christmas tree. You can make it into a group or individual competition. The winner gets the star topper!
Don't forget that Christmas trees are where you usually find Christmas presents, so this theme can also incorporate gift exchange games.
Christmas Carols Party
Karaoke is one of the most popular ideas for an office party, but for this year's Christmas, you can add a twist by not only blasting out some festive tunes but also dressing up as one. With so many traditional Christmas carols and modern Christmas songs, the possibilities are endless for coming up with a creative costume.
You can make the Christmas carol party into a competition too. Who will come with the most creative costume? A Drummer Boy one can be pretty easy to put together, but what would a Last Christmas one look like? Or a Feliz Navidad one? See what your coworkers come up with!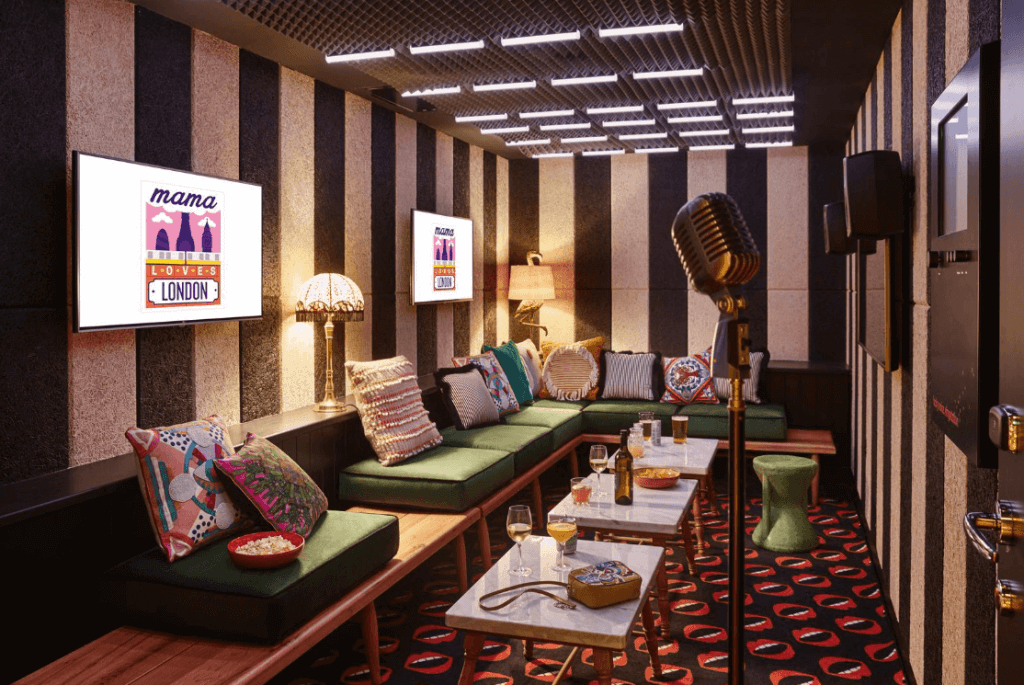 The Spirit of Christmas Past, Present and Yet to Come
An office party is not a place to work on one's character, but this fun theme lets you and your coworkers reminisce about what Christmas used to look like in the past and what it might look like in the future. It's a great way to connect with coworkers of different ages. It also offers participants flexibility, as everyone can choose an era and costume they will fill into comfortably.
And yes, ghost costumes are accepted as well.
Ugly Christmas Sweater Party
It's a modern idea, but it's also already a classic one for Christmas celebrations. The ugly Christmas sweater party is a fun way to get the office together for a laid-back holiday celebration. After a whole year of wearing business clothes, a tacky but funny sweater can break the mould of office life. You can agree on people bringing store-bought sweaters or allow only hand-decorated ones for more fun.
Remember, an ugly Christmas sweater party is the only time in the year when you can judge your coworkers' outfits!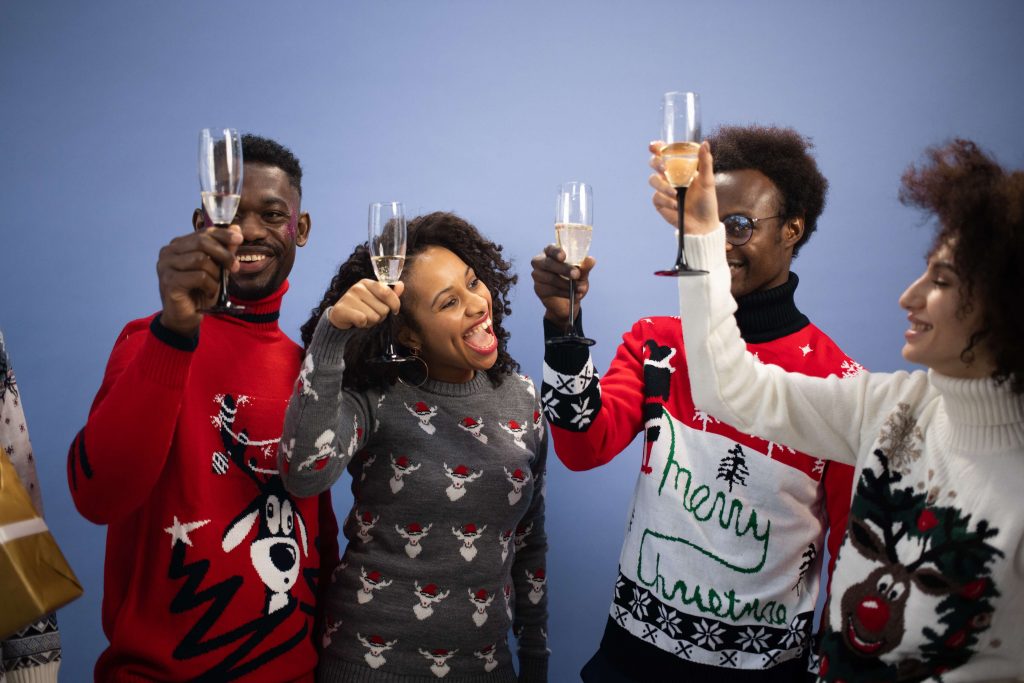 Recommended Venues
If you want to take the party out of the office, look for restaurants offering Christmas packages to make the organisation more manageable. If you're throwing a party for the whole company, then hiring a hall might be the best option for you.
A Bonus Idea
If you're working in a remote-first company, you don't have to resign from a Christmas party this year! Our team at Tagvenue Virtual will be more than happy to make your Christmas celebrations extra special. Check out our best virtual Christmas games list and find the perfect one for your team. And since only your upper body will be visible, you really only need half a costume for a virtual party!
Key Takeaways
The holiday season is a time for joyous celebrations, gift swaps, and uncontrolled carol singing, all accompanied by a cup of mulled wine or hot cocoa. It's the perfect time to thank your coworkers, relax after a full year of work, and celebrate the festive season. Choosing a party theme can make your Christmas bash more exciting and the memories even more fun. Our Christmas party checklist may also come in handy when preparing for the occasion.
So don't wait any longer. Choose your Christmas party theme and start celebrating!
FAQ
What's a good theme for a Christmas party?
A good Christmas party theme will match the vibe of the celebrating group. You can choose from themes such as ugly Christmas sweater, winter wonderland, gingerbread man, or Christmas carol-oke. You can look to pop culture to find some themes as well, such as Star Wars or Harry Potter.
How early should I start planning a Christmas party?
Since Christmas is one of the busiest times of the year, the preparations should begin as early as possible. Some venues take Christmas bookings as early as July and August, so if you have any specific place where you would like to throw a Christmas party, it's better to book it fast. Also, since people usually attend more than one event per season, sending the invitations early will allow your guests to save the date of your event. Depending on the theme, they may also need some extra time to come up with the costumes, so make sure you decide on it early enough.
How do you throw an office Christmas party?
An office Christmas party is all about celebrating a year of hard work, so it should be a fun and relaxing experience for everyone and the organisers. To ensure that, start planning it early, so you have time to prepare everything. If the party is going to take place out of the office, secure the date and the venue around three months before the party. Decide on the theme and activities, and then send out the invitations to everyone in the office so they can mark their calendars. A Christmas party is also a great occasion to celebrate the company's successes and achievements, so remember to incorporate this element into the party as well.