Planning a birthday party is hard enough, but what happens when, on top of that, it's supposed to be a surprise? Surprise birthday parties can be a lot of fun, both for the person being surprised and for those on the other end. However, how can you plan everything and pull it all off so the guest of honour doesn't figure it out ahead of time? 
Luckily, you can find the answer to this question right here! We'll guide you through the whole process of planning a surprise birthday party, and we will also offer some great tips for figuring out which type of space will be perfect for your surprise event. 
When it comes to surprise parties, the only one who should be caught off-guard is the person the party is for, so read on to make sure you're ready to plan the best surprise party ever!
Preparation
There are plenty of things to figure out when planning a surprise party and the first things are perhaps the most important! Here are a few questions to ask yourself before you really begin putting everything into motion.
1. How will you keep the guest of honour in the dark?
To make sure that the party will be a surprise, you need to come up with a great excuse to get the guest of honour to the chosen venue. How should you do it so they don't get suspicious?
Why not ask the celebrant to a fancy lunch or dinner? That way, they will expect a birthday celebration at a restaurant but won't suspect the surprise. Also, it will give them a reason to doll up and look their best.
Because here's the thing: if they are surprised while wearing their everyday clothes, they might feel underdressed at their own party. This could lower their confidence and impact their mood. And we bet you'd like to avoid that! It's their birthday, after all, they deserve to have a blast.
---
✨ Don't forget to check out our ultimate guide to planning the perfect birthday party!
---
2. A boisterous party or an intimate gathering?
Is the guest-of-honour a social butterfly or a lowkey person who values their privacy? Knowing which will help you decide whether they'll be happier with a big celebration or a more intimate one. Remember that you want them to feel comfortable at their own party, so don't force them to have a big bash when you know they prefer smaller gatherings. Or if you know that the guest-of-honour is a party animal, throw them a grand party with many guests.  
In addition, this insight will help you figure out the guest list, as well as what size and type of venue to hire.
3. How will you pull it off?
Planning a regular birthday party can be tricky enough, but a surprise party adds an extra challenge. First, you need to figure out what kind of party and activities your guest-of-honour would enjoy. Perhaps you already have an idea, but if not, it's always something that can be brought up in a casual conversation with them. Ask them about a recent party they went to and what they liked or didn't like it. You could also mention what you would enjoy most for your own birthday party and ask them about the types of parties they enjoy. 
Another important way to ensure a successful surprise party is by working with trusted accomplices. Recruit some co-conspirators who are willing to help you pull off the whole endeavour off. Create a group chat where you can communicate with each other and decide on each person's roles and responsibilities. 
Also, make sure that all the guests are given detailed instructions about the birthday party and remind them of everything they need to know about the reveal a day or two before the event. This will ensure that the surprise goes off a hitch.
4. Where will it take place?
You have a lot of options when it comes to choosing a location for a  surprise party. You can hire anything from private dining rooms, function rooms, private lounges, blank canvas venues, and more. Just make sure that the space offers enough privacy to pull off the surprise and make the guest of honour happy. 
We don't recommend hiring large open spaces, like a bowling alley or pool hall, as often they can be rather crowded and noisy. This can mean that your shout of "surprise" may not be as spectacular.
What's more, before choosing the location, you should also consider:
What food are you planning to serve? A buffet or finger foods? Perhaps a full-course dinner or a potluck?
What activities will you have at the party? Are you planning to play some games that require plenty of room? Maybe you'd like to hit the dance floor when the drinks kick in?
How many people are coming? Is it going to be a gathering of a few friends or a big celebration with family and other folks?
Take some time to consider these three key elements, and you'll quickly be able to decide which venue will meet your expectations!
---
✨ Thinking of an outdoor soiree? Make sure to check out our epic outdoor birthday party ideas!
---
Venues
Of course, the venue you pick will largely depend on the person you're planning for, as well as the number of guests and the food you're planning to serve, but here are a few ideas about what you can look for in a venue!
5. Hiding Spots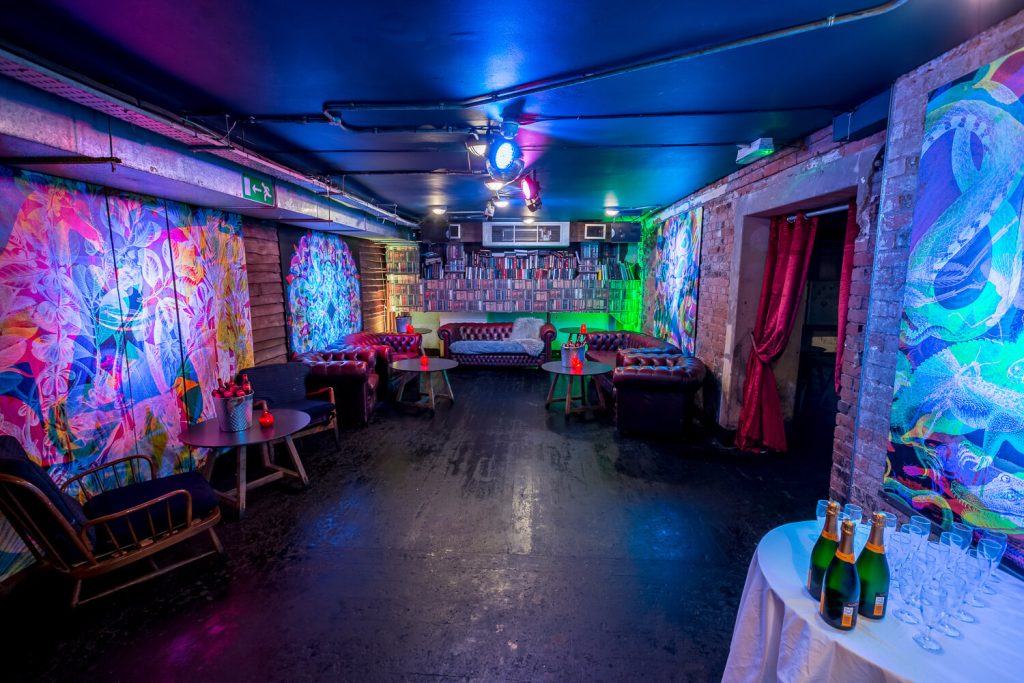 Of course, having places for guests to hide is a must for any surprise party! Therefore, when looking for a venue, it would probably be best to find one that isn't completely wide-open. Look for a venue that offers a bunch of hiding spots. 
For example, some venues have curtains which separate private spaces. This is an especially great option because in that case, no one will need to hide. Just close the curtains and have your accomplices open them when the guest of honour arrives.
Other options would include the possibility of dimming or shutting off the lights, hiring a space that is located upstairs or downstairs, or one that has plenty of nooks and crannies where everyone can hide. 
---
✨ Planning a birthday party in winter? Worry not, and take a look at these winter birthday party ideas!
---
6. Uniqueness
Surprise parties are truly memorable occasions, so why not choose a venue that reflects that? You can find plenty of venues with creative, unique designs that are perfect for making memories and taking fantastic photos.
If you really want to do something truly special, there are plenty of venues that provide unique and special experiences that the guests will not soon forget. We recommend that you take some time to take a deeper look at some creative birthday party ideas and get ready to enjoy a very special surprise birthday party.
7. Flexibility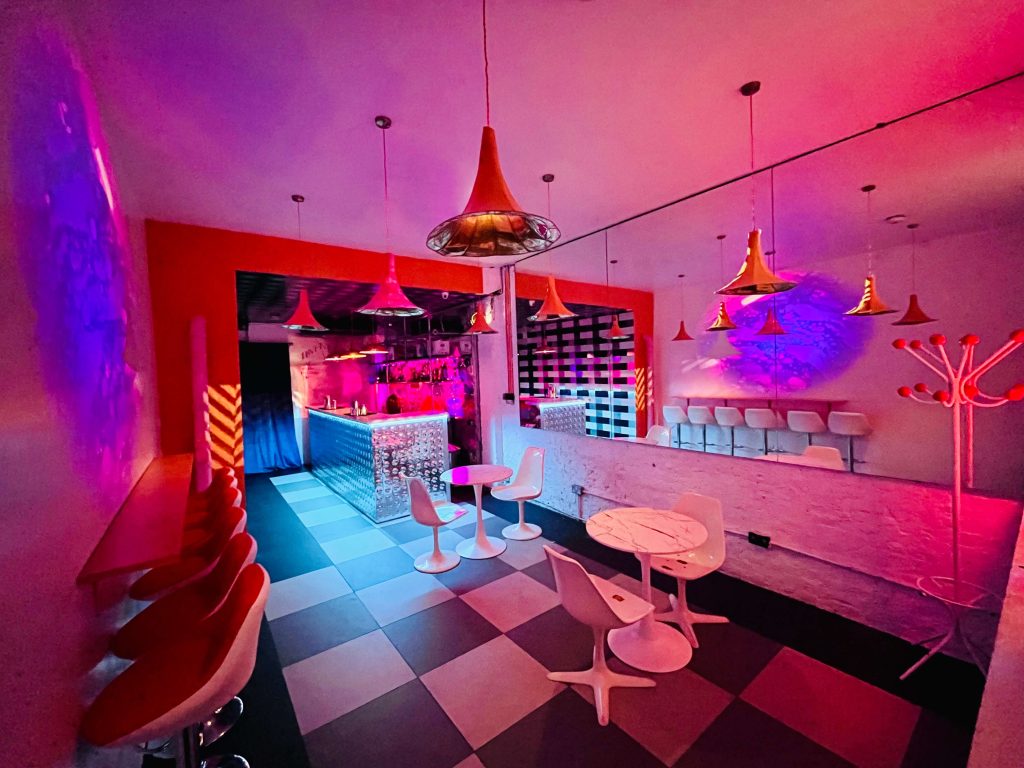 Depending on the activities you choose to plan for the surprise party, you'll need to pick a suitable venue. If you want to choose the music for the party, make sure the venue lets you play your own music. If you want to invite a lot of people, make sure the venue is the right size. And so on.
This might all seem a bit daunting, but here at Tagvenue, we list tons of different venues, so you're sure to find exactly what you're looking for.
8. Personalised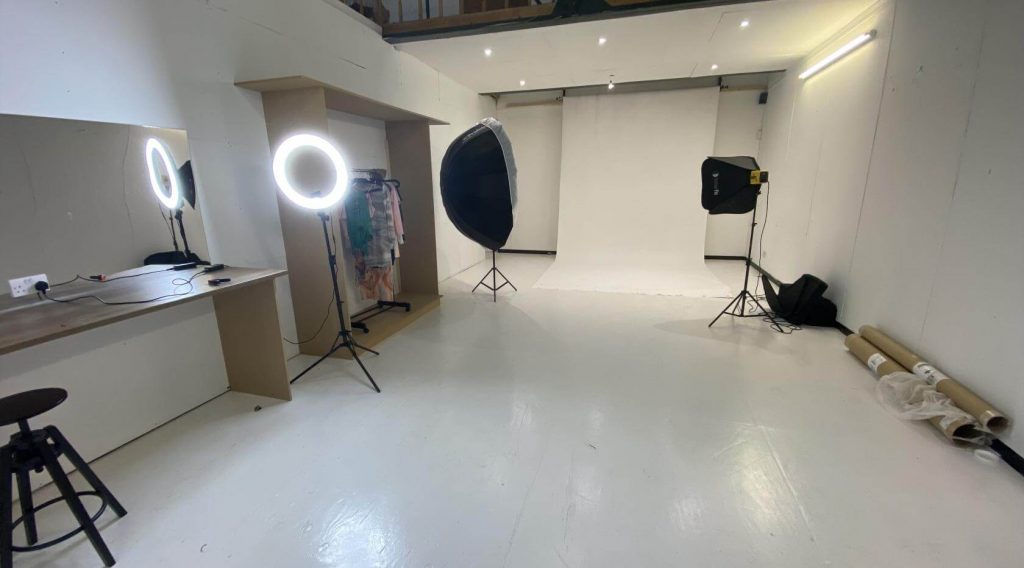 As mentioned before, the most important thing to keep in mind when planning a surprise birthday party is the guest of honour! So always make sure the venue is something they'll love. This could mean finding a studio to set up a photo shoot or having everyone get dressed up and hosting the party in a fancy ballroom.
Pro-tip: Some of these ideas might not work if you want to keep the party a complete secret, but even if telling someone to put on their fanciest clothes does arouse some suspicions, the guest-of-honour can still enjoy a great surprise!
Summary
We know that planning and pulling off an amazing surprise birthday party can be difficult. However, it is also always worthwhile to show your guest of honour how much you care and how much you are prepared to do for them.
Hopefully, you've gained some clarity about the various ways to go about organising a fun party. For a lot of people, the most important thing about a birthday is that they are spending time with those closest to them and they feel recognised. As long as you keep that in mind, the party will surely be a success!
And if you need some extra help when it comes to finding a venue, Tagvenue has got your back!
FAQ
How do you pull off a surprise birthday party?
Careful planning and coordination to make sure everything runs smoothly goes a long way! Once you plan everything, avoid any potential bumps in the road by addressing all the essential elements as soon as possible. This means that you will have less to worry about when everyone is scrambling around and trying to get ready at the last minute. It will also make it easier to keep the whole thing a secret! 

And what are the key elements to consider before planning a surprise party?

✅Your budget 
✅Party date 
✅Entertainment
✅Venue options
✅Guest list
What can I do for a surprise party?
Personalisation, personalisation, personalisation! Everyone loves when their favourite things are incorporated into a party. It shows that you're thinking of them and are willing to go the extra mile. So make sure the surprise birthday party has a theme based on the guest-of-honour's hobbies or interests. It doesn't have to be anything fancy, even serving their favourite snacks or picking their colour scheme will be enough to make them happy about the outcome.
Are surprise parties a good idea?
They can be! However, before throwing yourself into the whole planning process, ensure that such a party is something the potential guest-of-honour will enjoy. If someone really doesn't like surprises or even parties, it's best to opt for something more low-key. 

But even if someone isn't thrilled about a full-on surprise party, you can always figure out if there are certain aspects of the event that can be kept under wraps. This is a great middle-ground and also provides some direction so you aren't starting from scratch.

If you know that someone loves full-on surprise parties though, they're a great idea!