Tis the season of merriment and merrymaking! The most wonderful time of the year approaches with the speed of light, which means it's the right moment to start planning your office Christmas party to remember.
But do you need to host a festive office party at all?
The answer is: yes! Organizing a party during Christmastime is the ideal way to say 'thank you' to your employees for their hard work while giving them a chance to socialize. They will appreciate the gesture, and, in the long run, it can even result in better communication and a smoother workflow at the office. Apart from that, company loyalty is born at office parties, so hosting events that are fun and enjoyable signals that the company culture is a healthy and friendly one.
After browsing our reasons for hosting a Christmas office party, we're more than certain that you now want to throw a festive celebration that will boost both your productivity and company morale. But there's a small catch: the party also needs to be fun, enjoyable, and an event everyone looks forward to. Luckily, on Tagvenue, you'll find the trendiest Christmas party themes for 2023, that will surely send your guests home with a smile on their faces.
Read on to discover the 10 fun and elegant Christmas party themes that will add a sense of pizzazz to your holiday soiree!
☃️ Top 10 Elegant Christmas Party Themes for 2023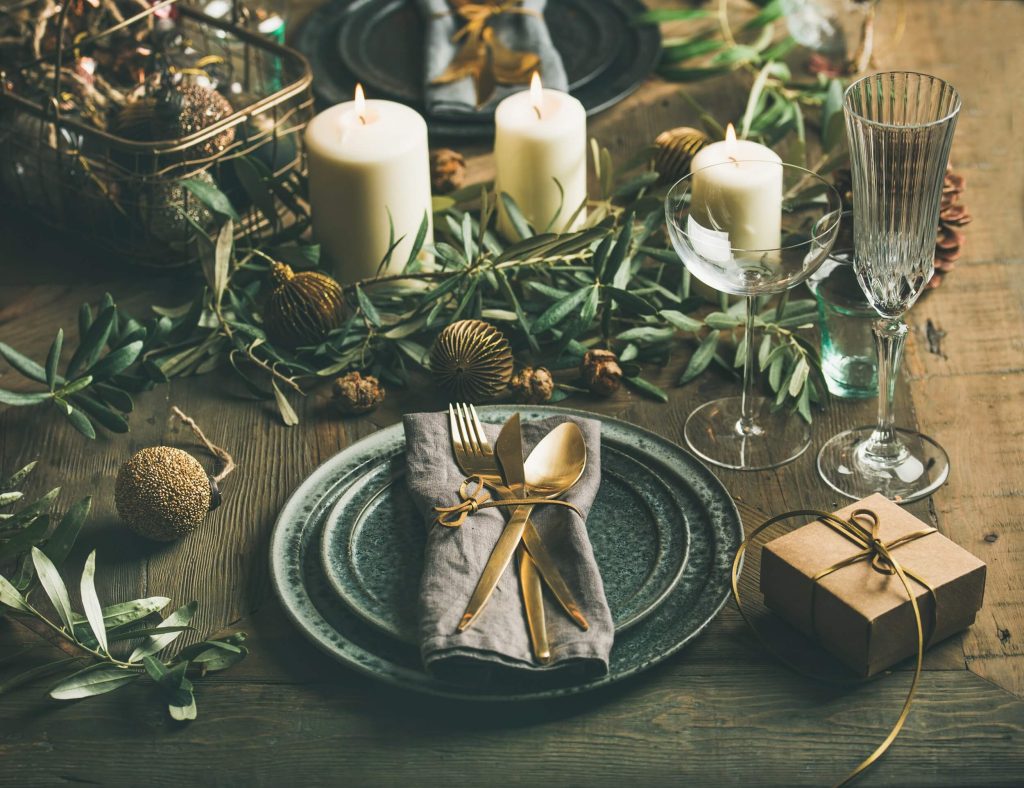 Christmas is a time for celebration and merriment — and what better way to enjoy the fun vibes than by gathering with your coworkers around one table?
These 10 elegant Christmas party themes will turn your event into a work of art. So let's begin!
❄️1. A Merry Vintage Christmas Party
Vintage-themed parties are always a hit, and Christmas is no exception. Naturally, this festive period is a time for nostalgia — many people reflect on childhood memories or previous happy times.
Use that to your advantage and host an elegant vintage-themed party that will revolve around a certain period to keep things both cool and fun! Perhaps the 1960's, or the 1980's?
Ask everyone to wear elegant attire that is iconic for the chosen period, such as midi gowns, tweed tuxes, and classic flat caps. For decorations, you may visit a flea market or thrift shop and pick some retro-inspired posters, paper lanterns, ornaments, wreaths, nutcrackers, etc., which you can add to the setting.
And why not embrace the latest holiday trend: streamers and disco balls. Merge modern elegance with 70's nostalgia for a memorable Christmas party. Here's are few tips for turning your space into a vintage haven:
70's Colors: Use burnt orange, mustard yellow, and avocado green in decor, table settings, and even food and drinks.
Eclectic Furniture: Mix modern and vintage pieces for a unique look such as modern chairs and tables alongside velvet couches and shag rugs.
Metallic Accents: Add gold or brass candlesticks and accessories for a touch of glamour.
Bold Patterns: Incorporate geometric patterns and prints, even as a photo booth backdrop.
These elements create a stylish, nostalgic Christmas party with a modern twist. Enjoy a timeless celebration with a 70's flair.
❄️2. A Glamorous Christmas Party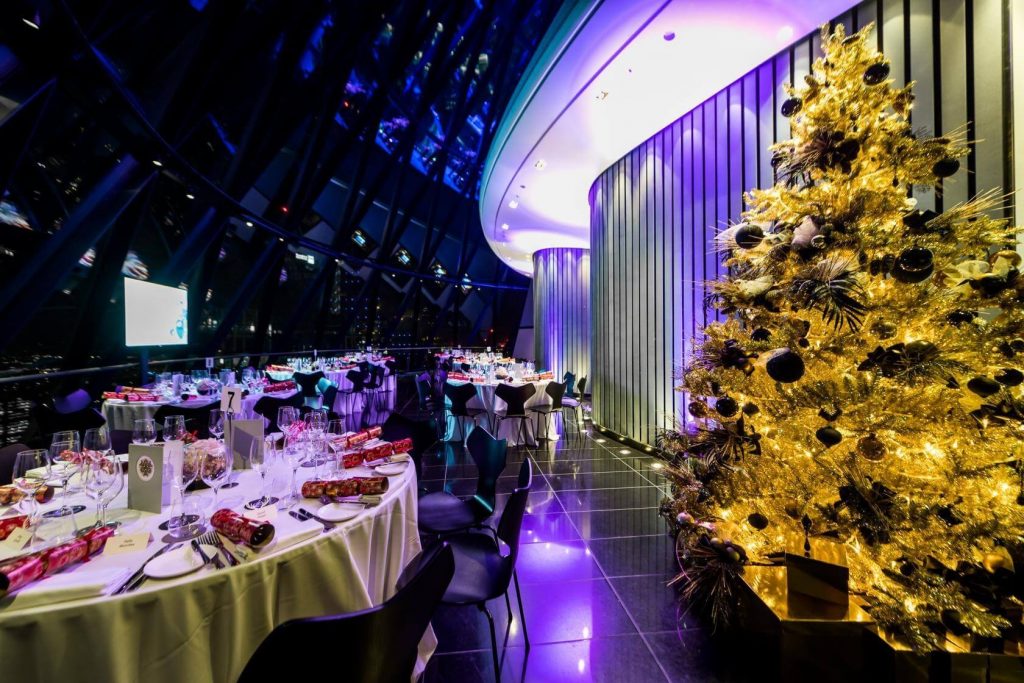 This elegant Christmas party is all about loud, bold, and bright colors accompanied by dazzling holiday decorations that reflect the glitz and glamour of nightlife. With this particular Christmas party theme, you also can't miss out by adding some disco balls, neon lights, funky centerpieces, and people dressed up in their finest attire.
Everyone will feel like true A-listers at a VIP holiday party! You might also think of adding a red carpet runner next to the Christmas tree where they can snap a picture or two.
❄️3. Christmas Cookie Decorating Party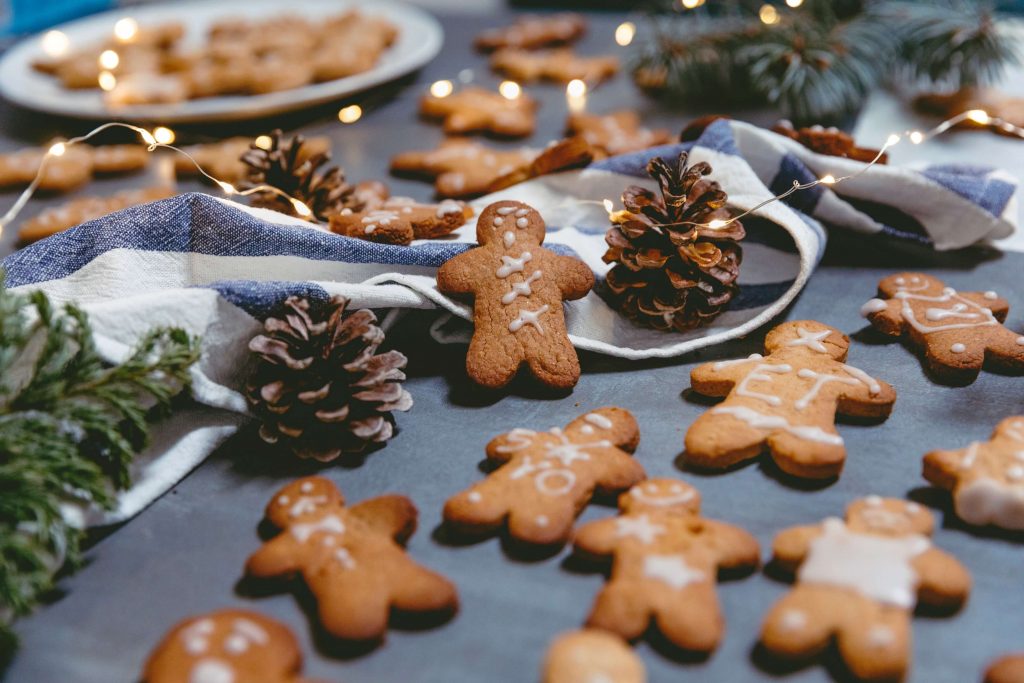 This theme is the perfect example of combining business with pleasure! Plus, it is relatively easy to pull off.
For this theme, you'll want to go all out on your decorations — think tinsel, bows, bells, and more. You can also add in some fun Christmas music to complete the vibe and dedicate a spot where you can drink eggnog and hot cocoa. The best part about this theme is that it's easy to scale up or down depending on how many people you're expecting (and whether or not you have enough room!).
All you need are cookies in a variety of Christmas shapes and sizes (you can buy them or ask everyone to bring their own batch), icing, food dye pens, and sprinkles. Also, set up tables so everyone has their own spot to decorate their treats.
Just make sure everyone doesn't eat the cookies before decorating them!
---
❄️ Find even more inspiration in our article about 21 Christmas food ideas!
---
❄️4. Pink Wonderland Christmas Party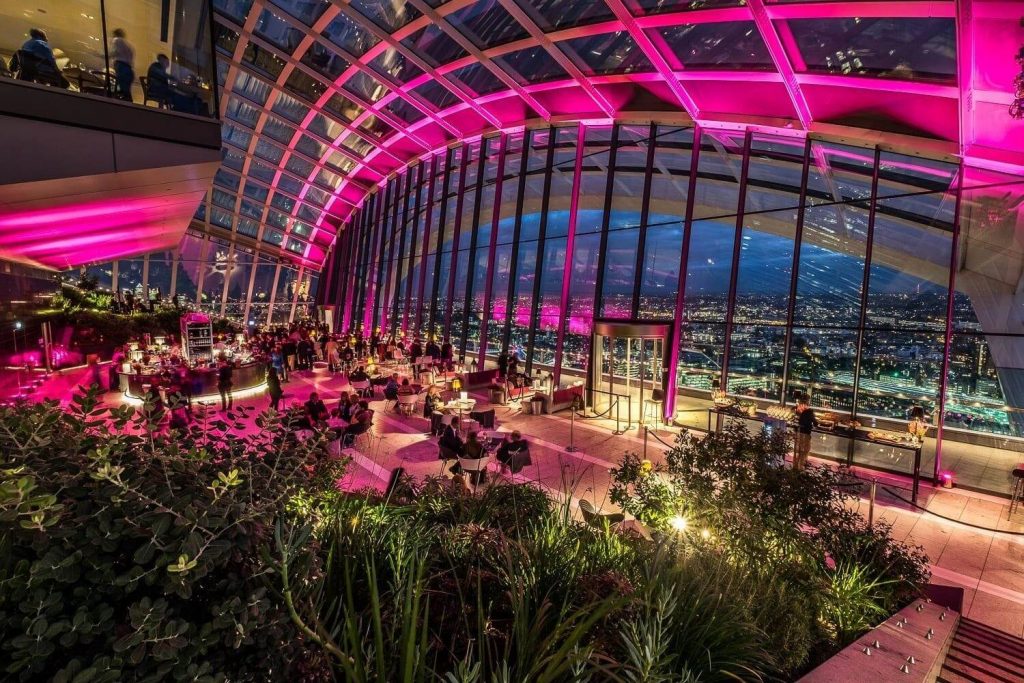 Forget about red and green — pink is the new color for this year's Christmas parties. If you're looking for an elegant party theme that's on trend and a little bit different, then you should try this one!
Featuring a host of color-filled ornaments, this theme is sure to set the tone for your Christmas bash. To make the setting stand out, add a touch of glam and chic with some silver accents. And for extra pizzazz, ask guests to don some elegant attire in pastel colors, such as baby blue, mint green, mauve, peach, beige, white, and lavender.
Not a fan of bright colors? Consider the color scheme of white and gold because that never goes out of style.
❄️5. A Naughty or Nice Cocktail Party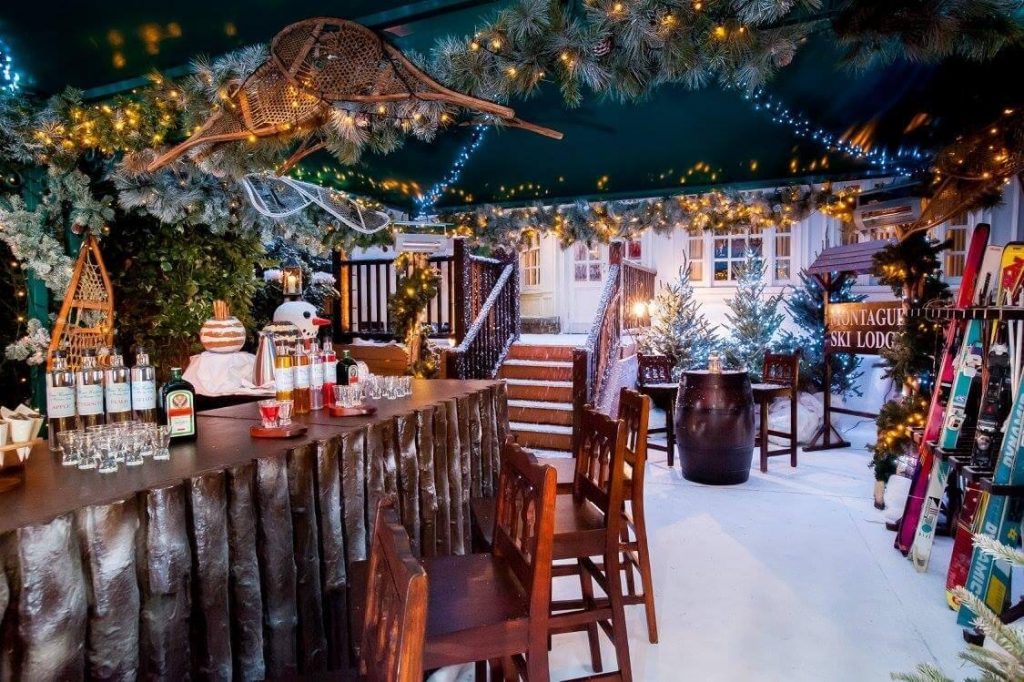 Can you tell which of your employees was nice or naughty?
Get your Christmas spirits on by hosting a cocktail party where everyone comes dressed as either naughty or nice characters; it'll make for some great photo opportunities! And to keep the festive vibes on the highest level, make sure to serve proper holiday cocktails, such as White Christmas Margaritas, Old-Fashioned Eggnogs, Apple Cider Cocktails, or Christmas Punch. Who knows, maybe it'll bring out your workers' cheeky sides?
And how about taking your team to a bar? Professional bartenders will be on hand to keep your spirits high by serving fancy holiday cocktails.
❄️6. A Grinchmas Party
When it comes to Christmas parties, the Grinch is the king! So why not host a Grinchmas party that will bring your guests together for a fun-filled evening of mischief and mayhem? This theme is all about green, so use lots of decorations in that color to create a festive ambiance. Napkins, centerpieces, candles, garlands, etc. You can even place some Grinch cardboard cutouts near the Christmas tree and balloons.
And, of course, you can't forget to serve a classic Grinch punch that will boost the festive mood!
When it comes to outfits, you can ask your crew to wear something that reflects the Grinch's character, such as his green colour.
❄️7. Musical Icons Christmas Party
Everyone loves music, especially at this time of the year! This theme will perfectly blend with the festive mood and get everyone excited for the event to begin.
Ask your guests to dress up as their favorite music artist or band from the past or present.
This is a great way to celebrate music in all its forms – whether it's jazz, rock or pop! Imagine Bon Jovi having fun with Lady Gaga or Céline Dion at the same party. Sounds interesting, doesn't it?
Later in the night, to increase the fun, you can take the crowd out to karaoke and host a contest where everyone has to sing a song of an artist they dressed up as.
❄️8. Candy Cane Wonderland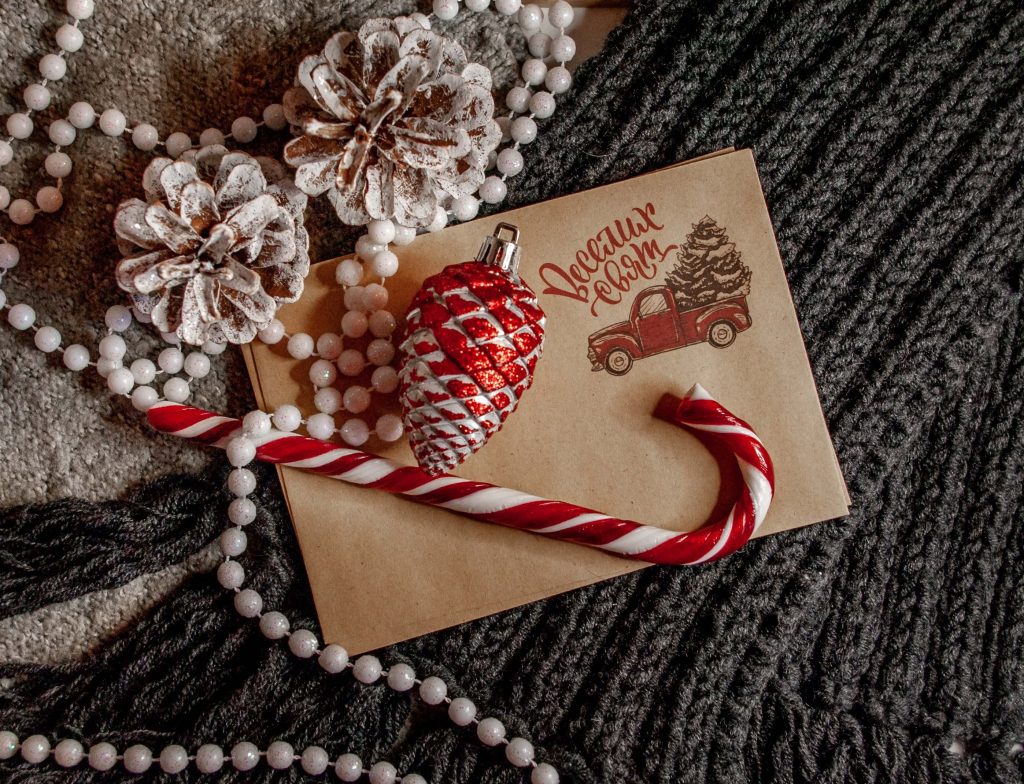 It's festive, it's sweet, and it'll get everyone in the Christmas mood. Plus, the red and white color scheme is just so quintessentially Christmas! Everyone will lighten up once they step into the event space and see the decorations.
But to keep things elegant, try not to overdo the candy cane decorations. After all, there's a thin line between elegant and tacky. Instead, add some subtle touches by placing candy canes in jars, adding candle cane wreaths and candy cane place card holders.
❄️9. Christmas Casino Night
This elegant theme will ensure that your coworkers socialize and get to know each other better by playing a round of Blackjack, Poker or Roulette! Trust us, everyone will love the idea of wearing fancy attire while sipping on champagne and tricking others to win as much as they can! Plus, this theme is easy to pull off; all you have to do is hire the tables and gaming equipment.
Of course, you can take the event up a notch by booking an elegant venue, professional croupiers and a live band to add a special touch that will leave everyone feeling festive and high-class.
You can also turn the event into a fundraiser and partner with a local charity that everyone will appreciate. Especially at Christmas time!
❄️10. A Winter Forest Christmas Party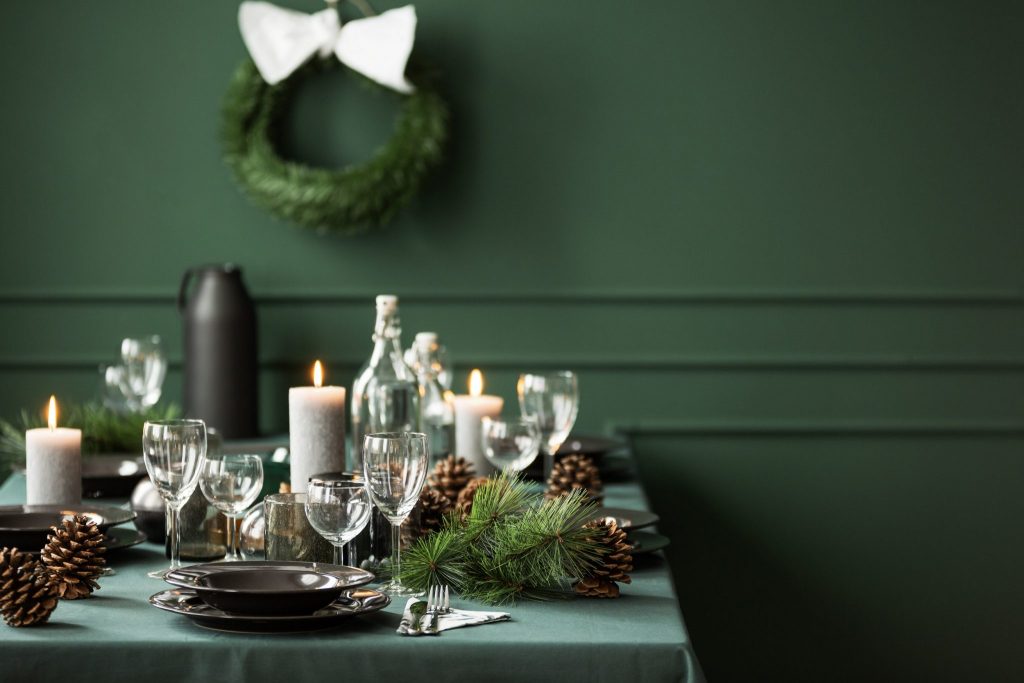 According to HouseBeautiful, one of the front runners in this year's Christmas themes is nature. Inspired by the beauty of snowfall and winter woods, this theme will bring out the best in the venue's decor and give everyone an unforgettable experience.
Plus, you can easily combine this theme with sustainability and opt for eco ornaments from wood and recyclable glassware. Consider pine garlands as centerpieces, pine cones as napkin holders and branches as a prop that will add texture and depth to the whole scene.
And why not sprinkle some wreath-making magic into your team's holiday festivities? It's a fantastic way to bond and get those creative juices flowing. Here's how to sleigh it:
Materials Galore: Stock up on greenery, ribbons, ornaments, and twinkle lights. Give your team a festive playground to craft their wreath masterpieces.
Guidance, Not Gandalf: Offer tips and tricks on wreath-making wizardry. Share the secrets to wreath success – it's like a DIY Santa's workshop!
Wreath War: Turn it into a jolly competition. Crown winners in categories like 'Most Creative,' 'Most Festive,' and 'Most Original.' Who knew wreath-making could be this intense?
Prizes Fit for Elves: Reward the champions with gift cards or extra time off. Because everyone deserves a little extra joy during the holidays.
Potluck Munchies: Make it a potluck fiesta! Ask your team to whip up some tasty holiday treats. It's the perfect pairing with wreath crafting.
Wreath Gallery: Capture the wonders on camera and show off your team's creativity. Hang them up in the office or share them on social media. Who says wreaths can't be famous?
This Christmas Wreath Class isn't just a holly jolly idea; it's a wreath-iculously good time for your team. Let the wreath wars begin!
---
❄️ Hungry for more inspiration? Check out our latest article about Christmas party themes that spread the holiday magic!
---
☃️ To Wrap Things Up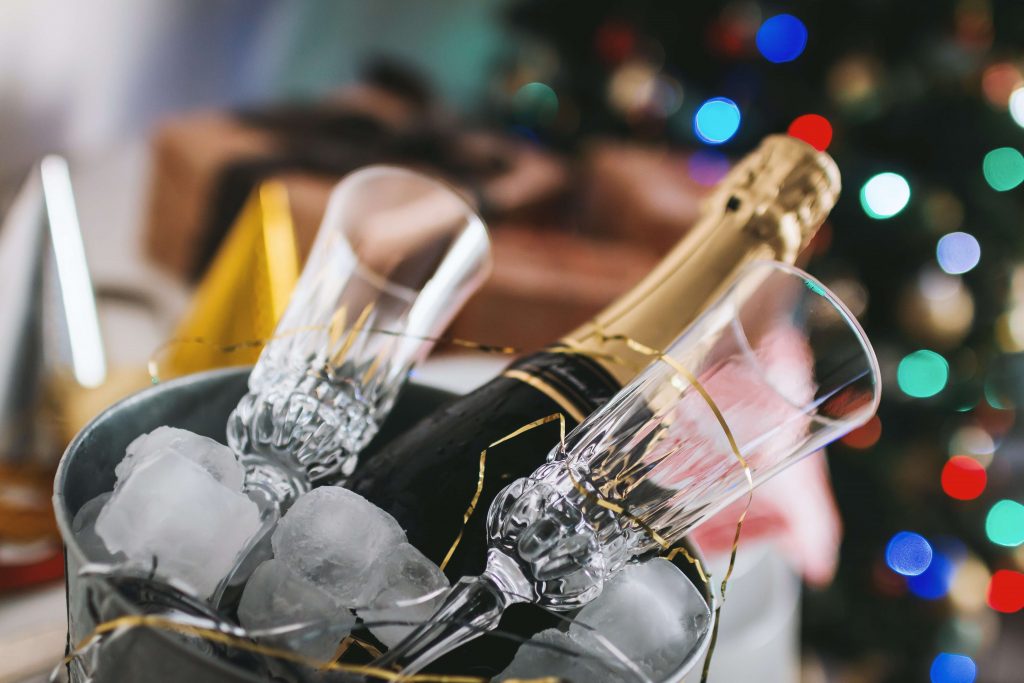 As you can see, a corporate office party doesn't have to be boring. Quite the opposite — there's an array of elegant party themes which can boost any corporate holiday event and mark it as memorable and fun. The key is to know the best ones. And after reading this article, you know them all!
So, are you ready to up the festive ante and start planning an elegant event for your coworkers? We're more than sure that you are! So roll up your sleeves and start planning the best Christmas party now!
FAQ
How do I choose a Christmas theme?
We imagine that choosing the ideal Christmas theme may seem difficult. After all, there are so many options to pick from! On our part, we suggest choosing a theme that will reflect the company's culture, as well as one that you can personalise. For example, if one of your goals is to be an environmentally friendly company that values sustainability, a Winter Forest theme will be the perfect option to support that goal via the decorations and setting. If you're focusing on creating an easygoing atmosphere at the office, then the Glamorous Christmas theme can be your best bet.  

If you really can't decide, let your coworkers have a say. Pick a few themes that you like and ask everyone to vote on which one they like best. This approach will send a message to everyone that you care what others think and that you value their opinion. Also, it shows them that you want them to feel comfortable at the party and have fun.
How to have a memorable Christmas party?
Apart from choosing a great theme, there are plenty of other things that can help you ensure that you have a successful  Christmas event. Make sure there's enough delicious food and drinks available, so no one leaves hungry. It's a great idea to hire a venue on a platform like Tagvenue that offers in-house catering. 

Apart from that, make sure that you provide enough high-quality entertainment! Head over to our blog to find out the top office Christmas party games that will help build your coworkers' bond and keep them from stifling yawns. You may also consider hiring a professional entertainer or host who can guide you through the event and ensure everyone has a blast. And how about hiring a photographer? They'll be able to capture the best fun moments between coworkers and leave you all with a great keepsake.

And, of course, you can't forget to play some classic Christmas hits. A holiday party without All I Want From Christmas is You, or Last Christmas is not complete! So why not create a playlist and ask everyone to add their ultimate bops they always listen to during the Christmas season? 
How to book the ideal venue for my Christmas party? 
Booking a venue takes time and effort, so it's best if you start planning the holiday event early. A good rule of thumb suggests taking the first steps at least 4 months before the party because it will leave you with plenty of time to decide on the key elements. And what are those? 

Budget – Before you kick off your party preparations, take some time to decide on how much money you can allocate to the event: the venue hire, catering, entertainment, decorations, etc. The final number will help guide your search for options that match your price range, and you'll avoid spending more than you can afford! 

Date – Holiday season is one of the busiest times of the year, so to have as many fantastic venue options to choose from as possible, act fast! But maximise your chance of success by being flexible, and having a few possible dates up your sleeve. This will help you to compare prices on different days, increasing your chances of securing the best party venue at your price target.

Guest number – Make a brief guest list and keep it in mind during your venue hunt. Even an estimate will help you narrow down your search to just those venues that will be able to fit everyone on your list. You'll save time, as you won't have to check on your own whether the venue will accommodate everything you've planned.

What type of venues can I hire for the office Christmas party?
According to our data, the most popular venues for corporate holiday parties are:

Restaurants – They work perfectly with elegant themes as they offer a nice atmosphere and special ambience. Plus, they offer a fantastic range of food options that you can tailor to the culinary needs of your coworkers. Also, many of them offer private dining rooms or function rooms, which will make sure that you'll have enough privacy. 

Bars – Bars are another popular option for corporate events as they provide a festive but less formal atmosphere which allows everyone to relax while mingling with each other. They're best for cocktail parties, as they offer a wide range of cocktails and other alcoholic beverages.

Banquet Halls – They make for great locations for corporate Christmas parties because they give off a professional atmosphere without being too formal. Plus, they offer ample space for larger events for over 100 people, and you have more freedom to decorate the room to create a unique setting. 

Other popular options are clubs, warehouses, and studios. You can find all of these types of venues on Tagvenue, so make sure to take our smart engines for a spin!