Need a large venue for an event you're planning? Hiring a big space shouldn't be a big hassle. Whether you're organising a big fat wedding or a high-level conference, we've made it really easy for you – check out these top 8 large venues for private hire and you'll be well on your way.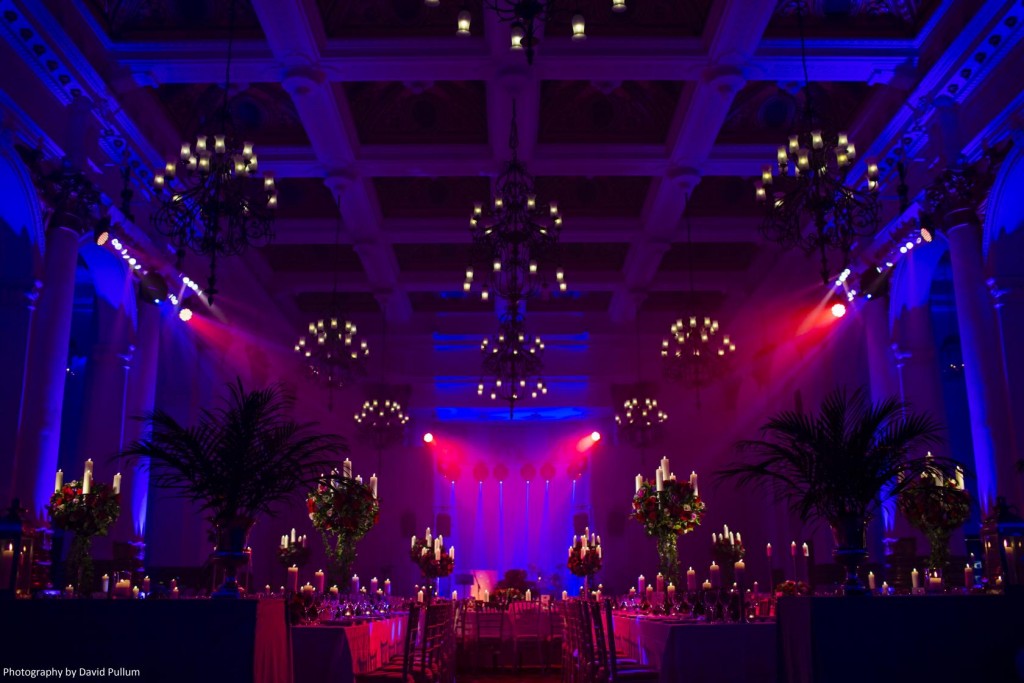 Is your big day going to be really big? The Ballroom at 8 Northumberland Avenue is one of our favourite London's large wedding venues. Popular for lavish celebrations, including Asian weddings, this beautiful ballroom features original chandeliers, +10 metre-high ceilings and a fantastic dance floor.
Capacity: Up to 700 people
Best bits: Convenient central location and bio active ambient lighting system
See more large wedding venues in London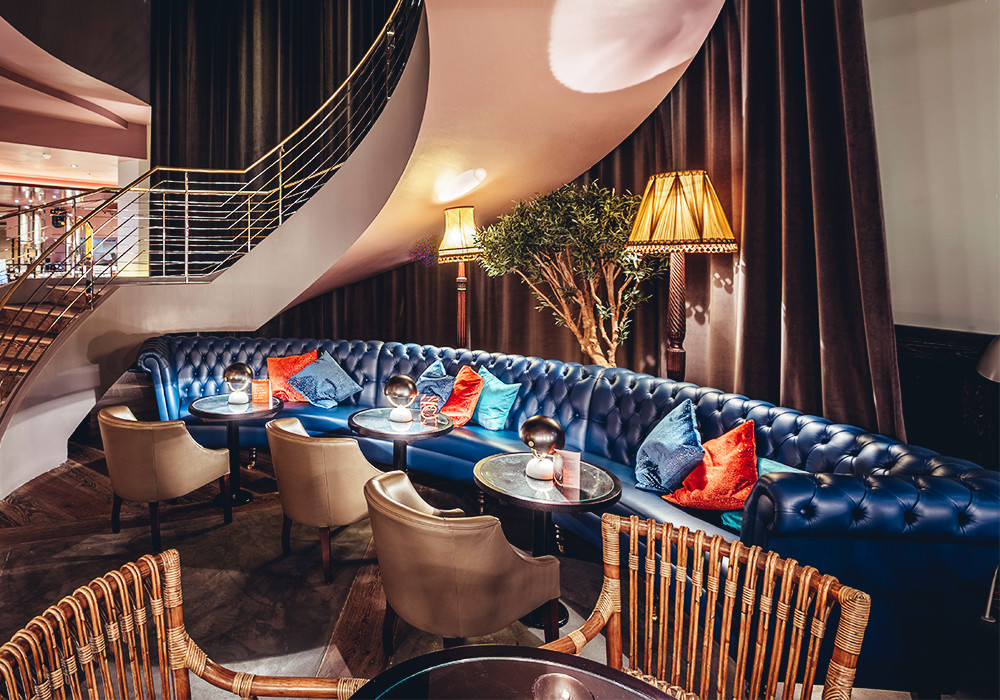 Bang in the middle of vibrant Soho, 100 Wardour Street is a new drinking and dining destination. Cocktails, live music and Mediterranean food are the order of the day at this double-decker bar-restaurant, which makes a stylish setting for large corporate parties and events.
Capacity: Up to 500 people
Best bits: A stage for live music and a seriously good champagne list
See more large corporate event venues in London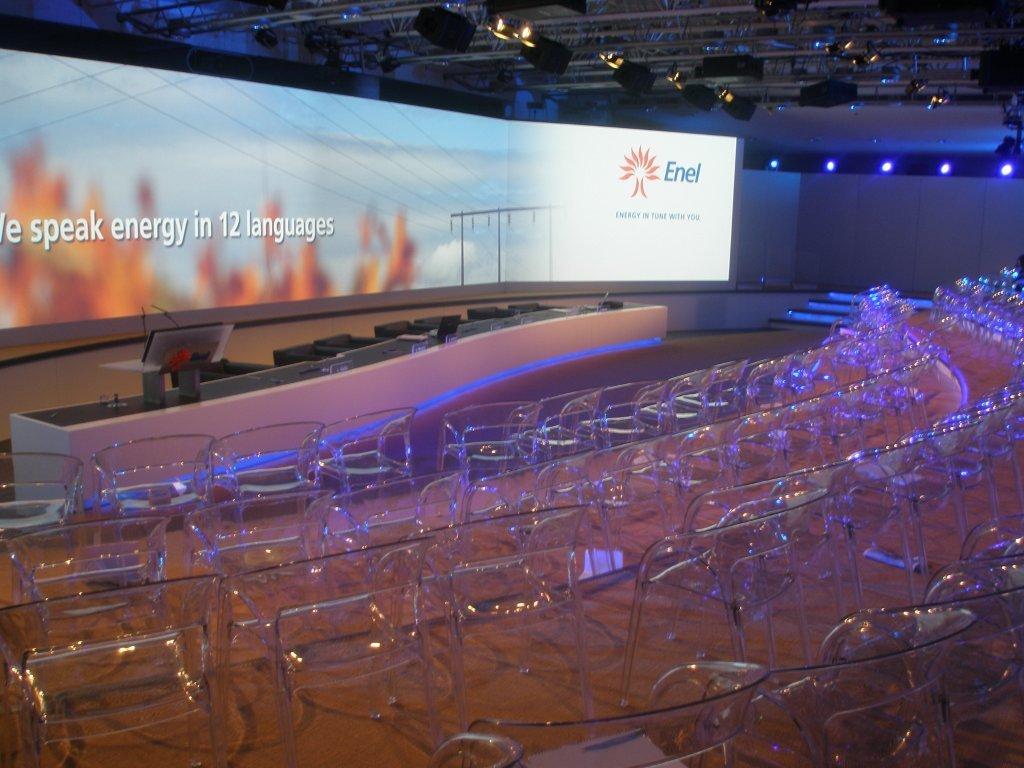 This large venue in the heart of London's West End plays regular host to big-name clients, like Apple, Barclays and Coca-Cola. Ideal for conferences, AGMs and exhibitions, the Congress Hall boasts the latest in high-tech equipment, including an 18-ft drop-down screen, state-of-the-art digital sound desk and an intelligent lighting system for you to create the perfect backdrop for your event.
Capacity: Up to 850 people
Best bits: Dedicated account management and an architecturally renowned 1950s modernist setting
See more large conference venues in London

For a really big night out: Amber Bar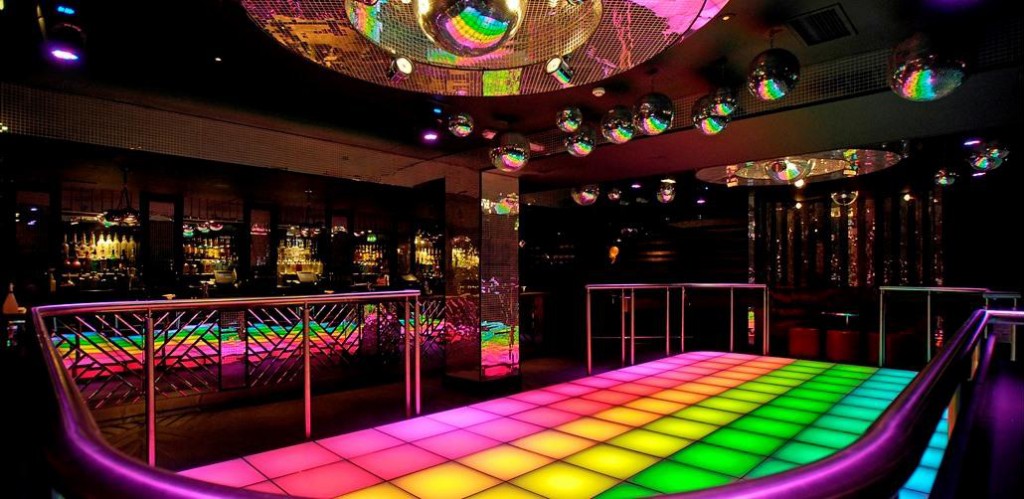 If you're planning a big night out on the town, Amber Bar can't be beat. London's ultimate throwback venue is just the place for a guilt-free night of cheesy disco tunes, funky cocktails and nostalgic kicks. And the best part? Amber Bar offers a range of big-value party packages for larger groups.
Capacity: Up to 760 people
Best bits: A 70s-style flashing dance floor and central location in the heart of the City of London
See more large party venues in London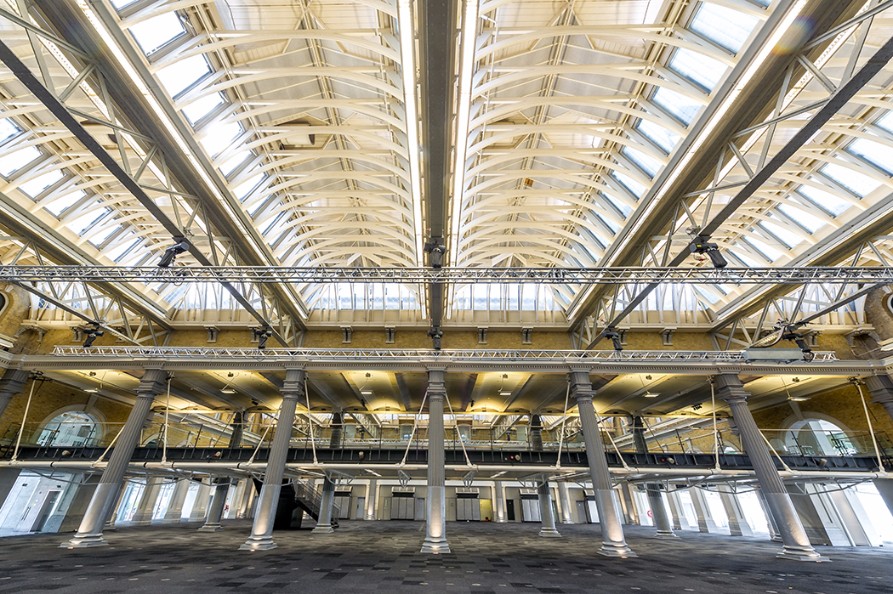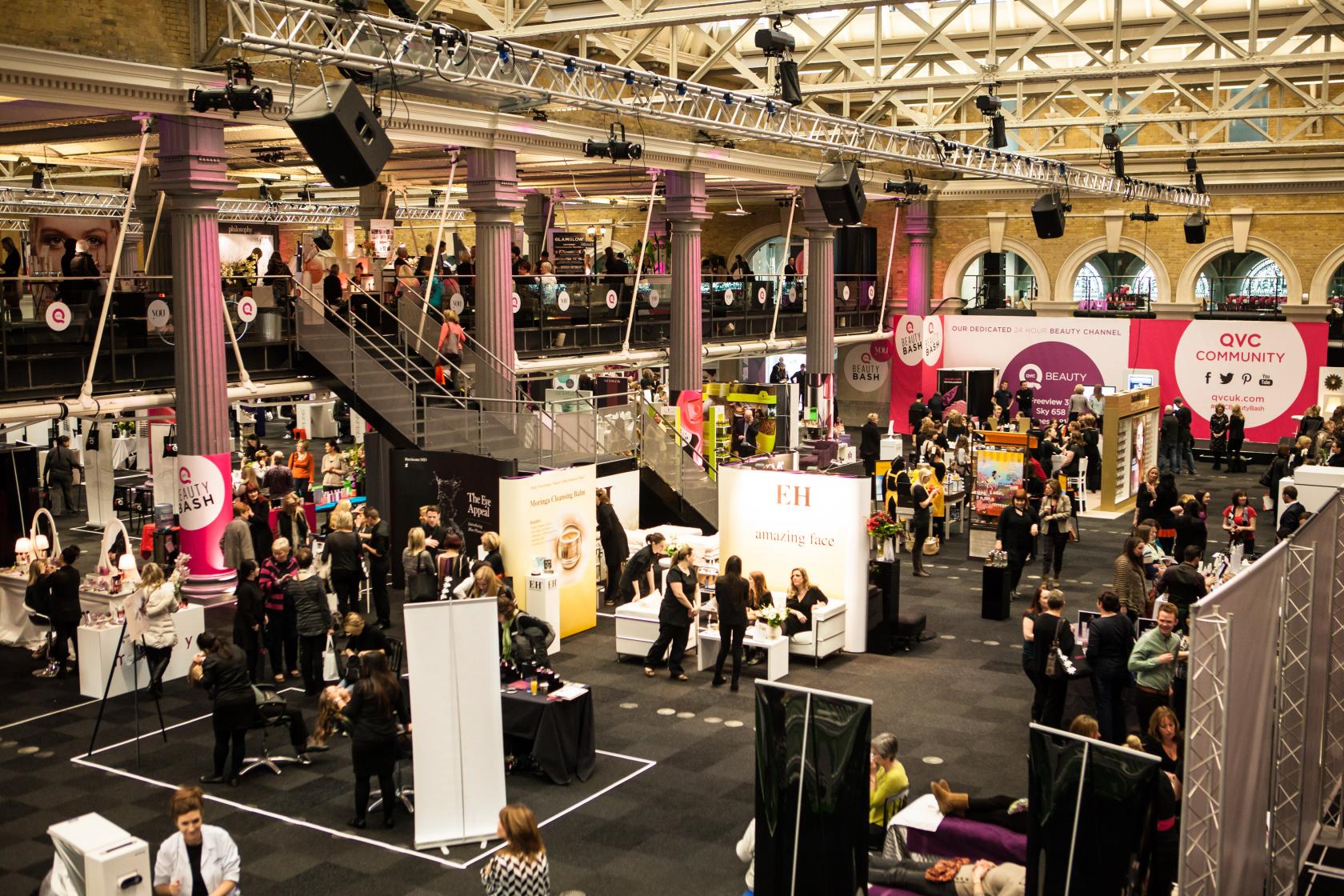 One of London's most flexible event spaces, this iconic building is available on a dry hire basis for exhibitions, trade shows and other large events. Just moments from Tower Bridge, the Grand Hall boasts original features and 40,000 square feet of space. Even better, an upper mezzanine level offers back-of-house, breakout, and VIP areas, as well as direct access to a riverside terrace for summer receptions.
Capacity: Up to 2,500 people
Best bits: A triple-height, sky-lit ceiling and an impressive historic setting
See more large exhibition venues in London

For unforgettable live performances: Fabric
This performance space in the heart of EC1 specialises in live music events. Playing regular host to top bands and performers, Fabric boasts 25,000 square feet of stunning space easily adaptable for all kinds of performances.
Capacity: Up to 1500 people
Best bits: A state-of-the-art sound system and a highly experienced events team
See more large live music venues in London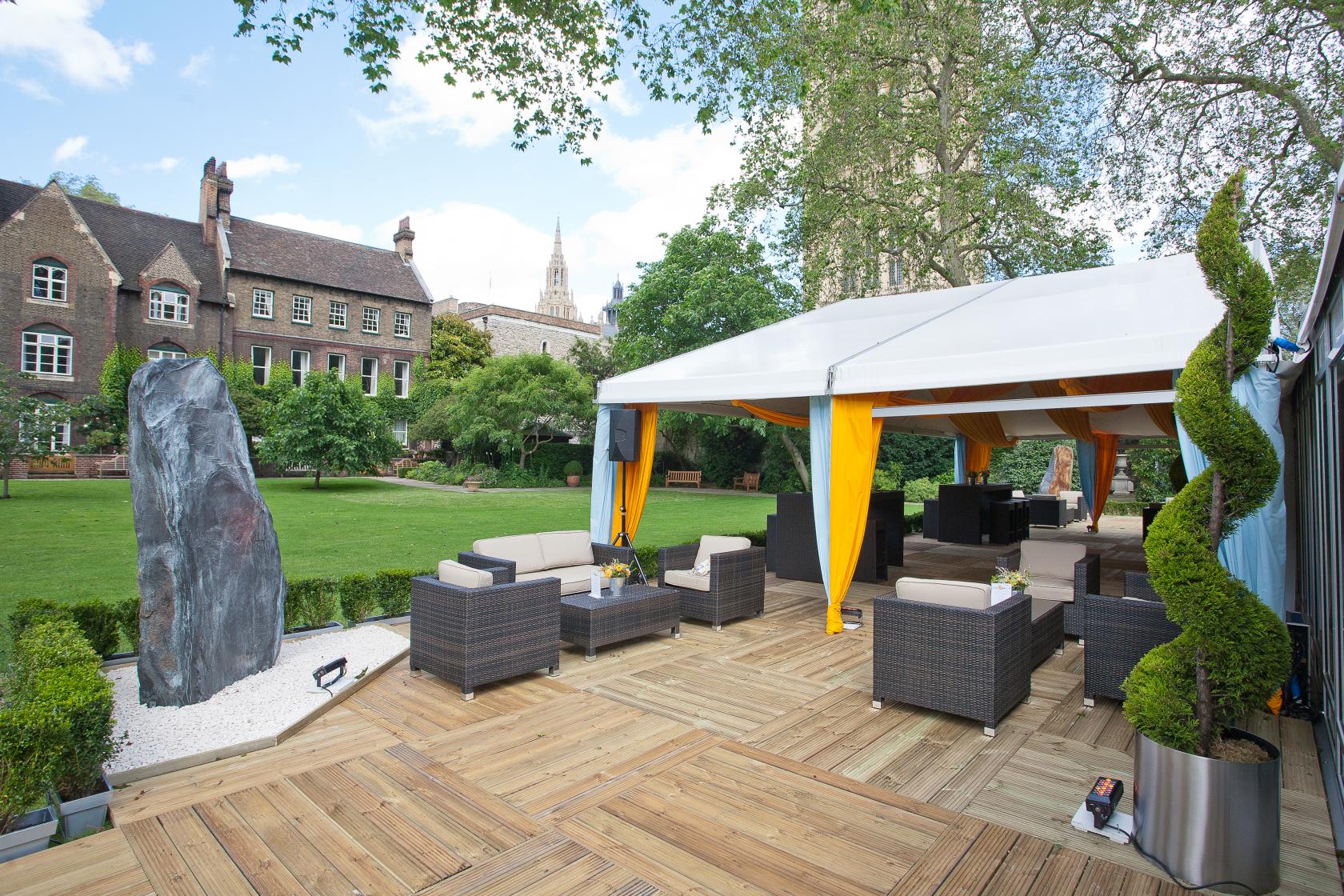 Ideal for summer parties and marquee weddings, the 900-year-old College Garden is said to be the longest continually cultivated garden in England. Magnificent views of Westminster Abbey and the Victoria Tower make this large venue one of London's most idyllic spaces for big outdoor events.
Capacity: Up to 1,000 people
Best bits: A stylish marquee with a decked porch area that's provided for events in June and July
See more large outdoor venues in London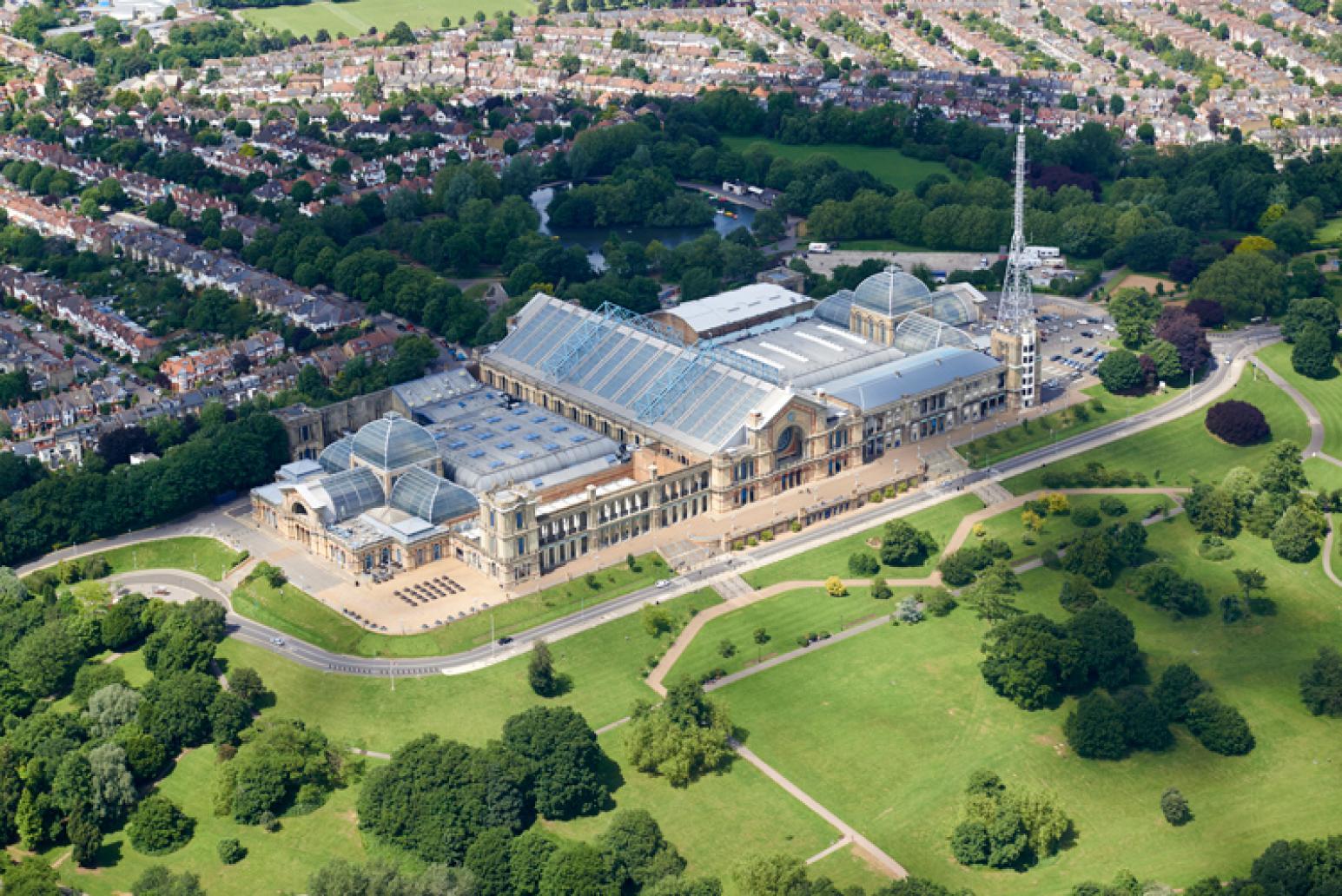 Guarantee an inspiring first impression by hiring this London landmark for your large-scale live or corporate event. Set in 196 acres of parkland, Ally Pally welcomes over three million people a year, hosting an eclectic mix of live music, sport, cultural and leisure events.
Capacity: Up to 10,250 people
Best bits: Unrivalled views of London's famous skyline and free onsite parking for 1,500 vehicles
See more large event venues in London