Jingle bells, jingle bells, jingle all the way! Oh, what fun it is to celebrate the season with a grand party!
Whether you're hosting a soirée with friends or a jolly office bash, we've prepared the ultimate guide to help you host a Christmas party that will have everyone talking well into the new year. From glamorous winter wonderlands to hilarious ugly sweater shenanigans, we've got all the best Christmas party themes for adults to enjoy.
So grab a cup of cheer, put on your Santa hat, and let's go sleigh this year's celebrations!
🎅 Classic Christmas Party Themes for Adults
Embrace the charm and timelessness of the holiday season with a selection of classic Christmas party themes.
🎄 1. Christmas Past, Christmas Yet to Come
Get inspired by this classic Dickensian story, and take a journey through time with a Christmas Past, Christmas Yet to Come themed party. Choose a nostalgic look back into the 20s, 70s, or, if you're partying with Gen Zs, even up into the 90s, or imagine what Christmas will look like in 30, 40, or even 100 years in the future!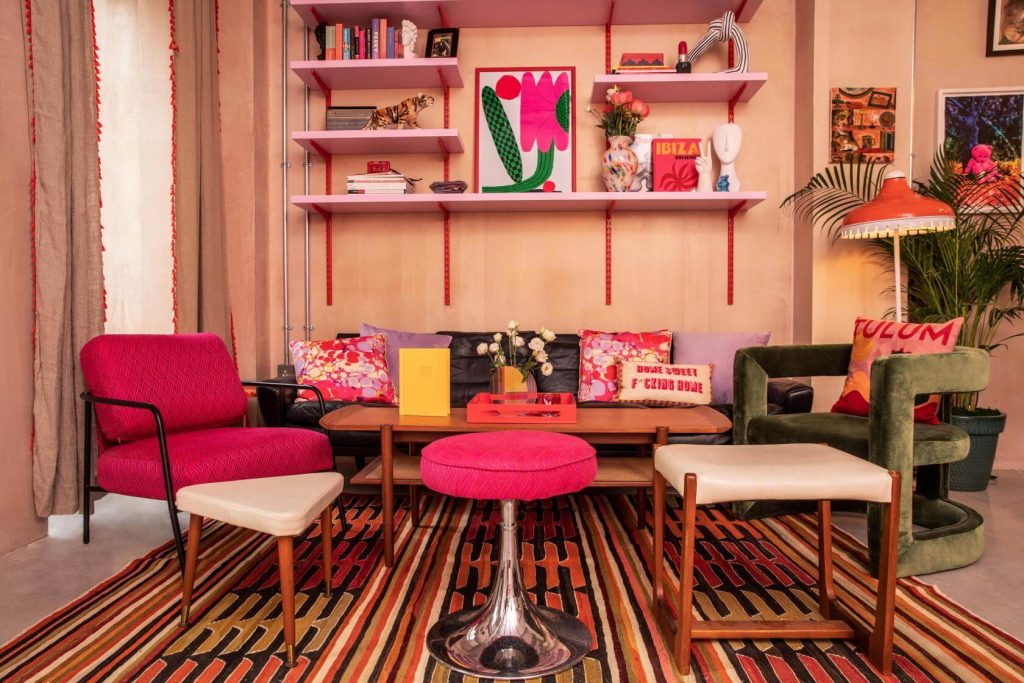 🎄 2. Nutcracker Ballet Bash
Get ready to embark on a journey filled with beautiful music, stunning performances, and the joyous spirit of the holiday season with this timeless Christmas staple. This theme is all about sugar plum fairies, toy soldiers, and dancing snowflakes coming to life. The Nutcracker Ballet Bash is a theme for both fans of the ballet as well as those looking to immerse themselves in a festive atmosphere.
🎄 3. Santa's Workshop
Bring the joy of creation to your celebration with a Santa's Workshop theme. Turn your party into Santa's workshop, and let participants work together on a DIY project. This type of party is a great opportunity to craft and connect, and each participant gets to take their creation home. Ideas for holiday crafts include:
🎁 Making Christmas ornaments
🎁 Painting candles
🎁 Making cards
🎁 Making seasonal wreaths.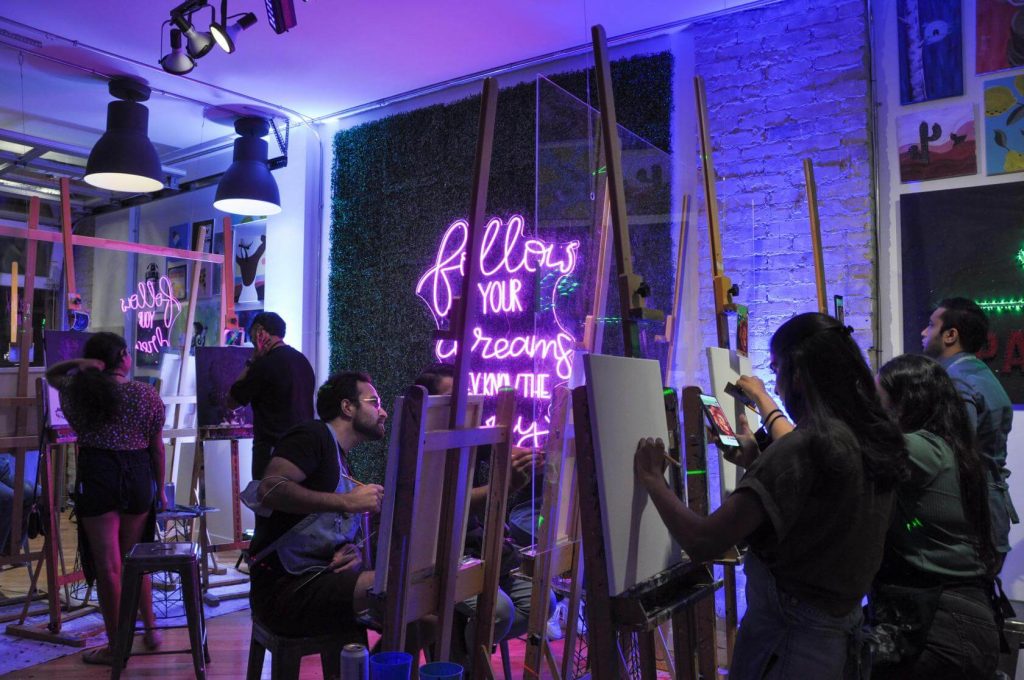 🎄 4. 12 Courses of Christmas
A Christmas potluck party is always a great idea, as it takes the pressure off the host and allows participants to bring in their favourite dishes. This year give it a little twist and test your guests' creativity, and let the potluck dishes be inspired by The 12 Days of Christmas carol. What will two turtle doves or eight maids a-milking inspired dishes look like? It's time to find out!
🎄 5. Favourite Holiday Song
Channel your inner Mariah Carey, and get ready to sing your heart out with a favourite holiday song theme party. Ask your guests to dress up as their favourite holiday song or artist and then perform their song karaoke-style. You can continue your party with more karaoke hits!
🎄 6. Winter Wonderland
The winter season is all about cosiness, warmth, and comfort. So why not bring this feeling into your party with a Winter Wonderland theme? Decorate with white, silver or gold accents, and ask your guests to dress accordingly. Keep the lighting dim and play ambient music to capture the mood.
🎄 7. Red (and Green) Carpet
Roll out the red (and green) carpet for an elegant Christmas celebration! Invite guests to dress in their finest festive attire for an evening of glamour and sophistication. With sparkling décor, exquisite cuisine, and plenty of champagne toasts, it's a holiday affair worthy of Hollywood's elite.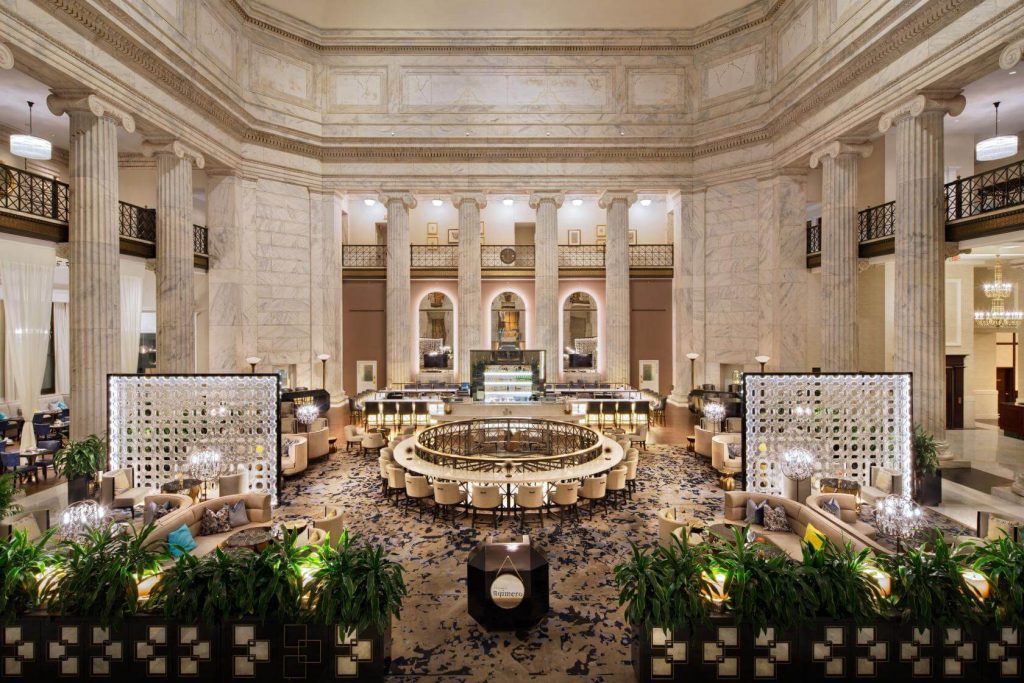 We have other great ideas for elegant Christmas themes if that's your cup of hot cocoa!
🎄 8. Helping Elves
Embrace the spirit of giving and invite your guests to turn into helping Elves and participate in charitable activities. Those can include wrapping gifts for retirement or childcare homes, assembling care packages, or raising funds for a favourite cause. It's a heartwarming way to come together, celebrate the season, and make a difference in the lives of others.
🎅 Unusual Christmas Party Themes for Adults
Bring a twist to your holiday celebrations this year with these out-of-the-box ideas, perfect for unusual but merry celebrations.
🎄 9. Reindeer Races
Gather around for a party full of games and competition. Guests can participate in games like reindeer relay races, antler ring toss, and sleigh-pulling contests. You can also play board and card games. It's sure to be a night filled with laughter and playful competition, where everyone's a winner in the race to spread Christmas cheer!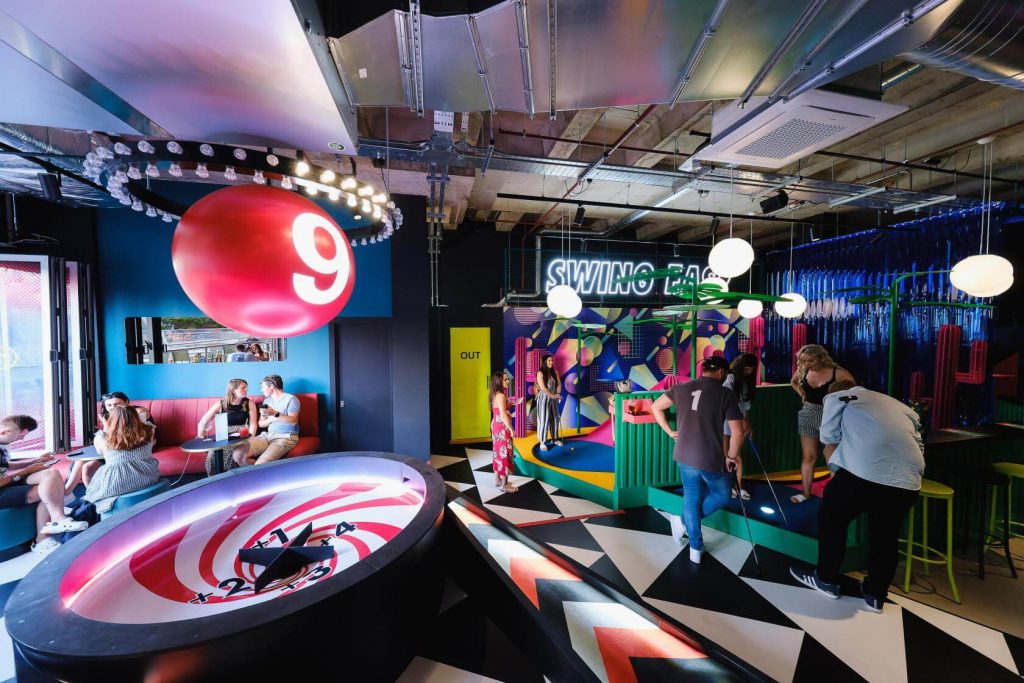 🎄 10. Ugly Christmas Sweater Party
This Christmas party theme is bellowed for a reason! Invite guests to wear their most outlandish, colourful, and creatively hideous Christmas jumpers for guaranteed laughter. Organise a contest for the ugliest design, and don't forget to snap many photos!
🎄 11. Christmas Around the World
Join Santa on his tour and bring holiday staples from around the world to your party this year. Whether it's a French Yule log or Italian Panettone, global holiday traditions will add an international flair to your celebration.
🎄 12. Dancing with the Christmas Stars
Put on your dancing shoes and take to the floor for this cheerful holiday dance bonanza. Either simply put on your favourite dance numbers, or organise a dance class for you and your guests. With twinkling lights and festive tunes, you'll dance the night away in a whirl of joy and jingle bells.
🎄 13. Tropical Christmas
Do you love Christmas but hate winter? Then this theme is for you! Deck your party space with palm trees, sandy beaches, and exotic tropical decorations, serve summery cocktails and Caribbean-inspired delicacies. Santa in shades? Now that's a tropical delight!
🎄 14. Holiday Movie Night
Lights, camera, Christmas cheer! From Elf to It's a Wonderful Life, play a marathon of timeless classics, serve themed snacks, and celebrate the season with cinematic splendour. For extra fun, ask your guests to dress up as their favourite Christmas film characters.
🎄 15. Christmas in the Barbieland
In case you missed it: 2023 is the year of Barbie. After its record-breaking opening weekend and the impact the film made even before its premiere, we cannot imagine the Barbie theme not taking over any and every party that will take place this year, even a Christmas one.
The theme is actually pretty easy to carry out because, with Barbie, you can be anything you want: an accountant Barbie, a CEO Barbie, a stay-at-home-mom Barbie, and, of course, a Christmas Barbie. And, as we learned from the movie, Kens can be anything they want too! So everyone will find it easy to dress up and play along.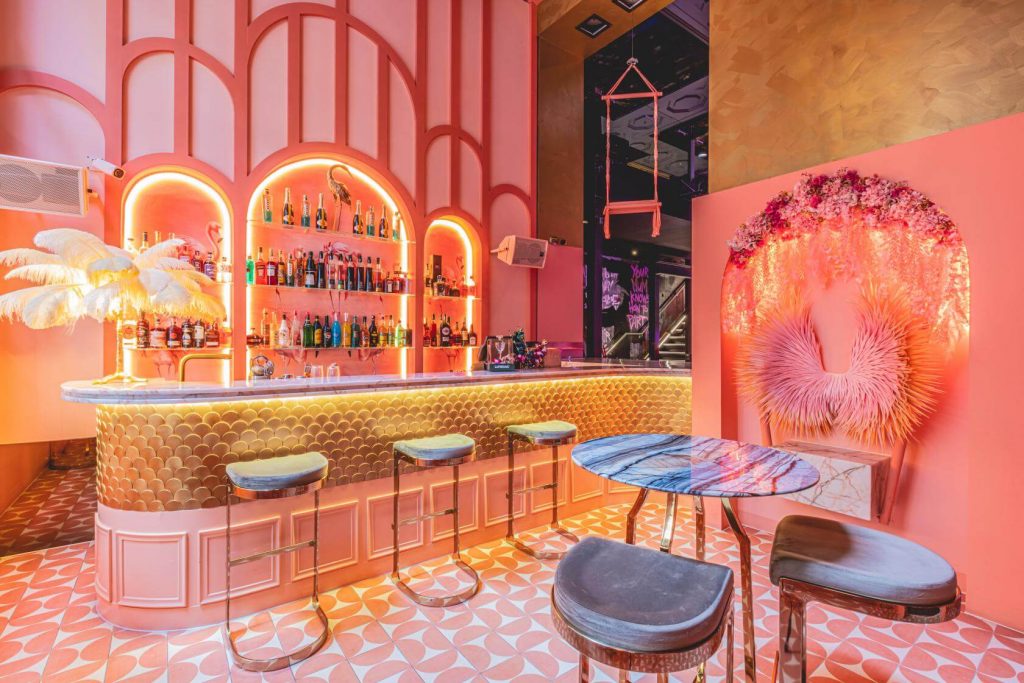 🎅 Final Thoughts
So there you have it, 15 Christmas party themes for adults to make your holiday celebrations merry and bright! Whether you're going for a traditional theme or planning to switch things up a bit, a dull yuletide is not in the books this year. So grab your tinsel and twinkling lights, and get ready to host the most unforgettable Christmas party!
For more seasonal cheer and inspiration, check out our Christmas section.
FAQ
What makes a Christmas party theme good?
A good Christmas party theme reflects the joy and warmth of the season and matches your guests' interests and tastes. Classic themes like Winter Wonderland or Ugly Christmas Sweater parties are always hits, but you can also try something unique like Christmas Around the World or Tropical Christmas.
How can I spice up my Christmas party?
Spicing up your Christmas party is all about adding those extra touches that make the evening memorable. Incorporate fun games like a White Elephant Gift Exchange or festive DIY workshops. Don't forget the music and festive decorations. You can also hire a unique venue that will add to the festive atmosphere.
What are good Christmas party themes for work?
When planning a work Christmas party, consider themes that are inclusive and enjoyable for everyone. A Winter Wonderland theme brings seasonal magic, while an elegant Red Carpet soirée adds sophistication. For something more relaxed, a Christmas potluck or a fun-filled Reindeer Games Night can foster camaraderie among colleagues.
How can I entertain guests at my Christmas party?
Entertaining guests at your Christmas party is about engaging them with activities, music, and food. Set up various activity stations, such as a DIY ornament crafting table or a photo booth with festive props. Offer a mix of finger foods and drinks to cater to different tastes and keep the atmosphere vibrant with a Christmas playlist. You can also hire a venue that offers games such as mini golf, darts, or board games or one that has a karaoke machine.
How do you plan a successful Christmas party?
Planning a successful Christmas party starts with selecting a theme that resonates with you and your guests. Send out invitations well in advance, and set an RSVP date at least two weeks before the party. Coordinate the decorations, food, music, and activities to align with the theme and create a timeline for the event to ensure a smooth flow. If you plan to hire a venue for your party, it's best to start searching 2-3 months in advance, as Christmas dates get booked quickly.
How do you throw a fun Christmas party for adults?
Throwing a fun Christmas party for adults is about embracing the festive spirit and providing a variety of entertainment options. Themes like an Ugly Christmas Sweater Party or Tropical Christmas can add humour and creativity to the celebration, while Red Carpet or Winter Wonderland themes allow a sophisticated celebration. Interactive games, engaging activities like DIY workshops, and a playlist filled with favourite holiday tunes encourage guests to mingle and enjoy the party.