Make it small but significant. Christmas parties don't have to be big and over the top. You can throw the most memorable fete with the right theme and ideas! Moreover, the benefit of hosting a small office Christmas party is that you can invest in the venue and entertainment and ensure everyone has a blast!
And guess what? Planning is now a breeze with our list of original ideas that will leave your employees re-energised and as you create unforgettable memories together. We've compiled a list of some original small office Christmas party ideas that will blow your employees away.
Add a Christmas Theme
What makes an event stand out from the rest? A theme. Adding a theme to your office holiday party will get everyone super excited to dress up for the occasion and make it easier for you to plan everything.
Whether it's a masquerade ball or an ugly sweater party, themes make picking the food, venue, dress code, and decor easier. Get ready to sleigh with our popular office Christmas party themes that never fail to impress!
1. Throw an Award Ceremony
How about this for a small office Christmas party idea? Hold an award ceremony to show appreciation for your hardworking team. You can still make them feel valued, even if your team works remotely.
The award ceremony is like giving your team a pat for their efforts. Make your party memorable by focusing on each team member and thanking them for making the office better.
You don't need fancy rewards; a voucher or certificate for each employee will do. Just prepare a short thank-you speech to make everyone feel recognised and appreciated. The intimate setting of the award ceremony ensures that every member of your small group feels truly seen and valued, making it the perfect Christmas party idea for a close-knit team.
🎄 Tagvenue Tip: For an extra touch of uniqueness, consider creating personalised awards for each team member. Highlight their strengths and contributions, and give each award a funny or endearing title matching their personality.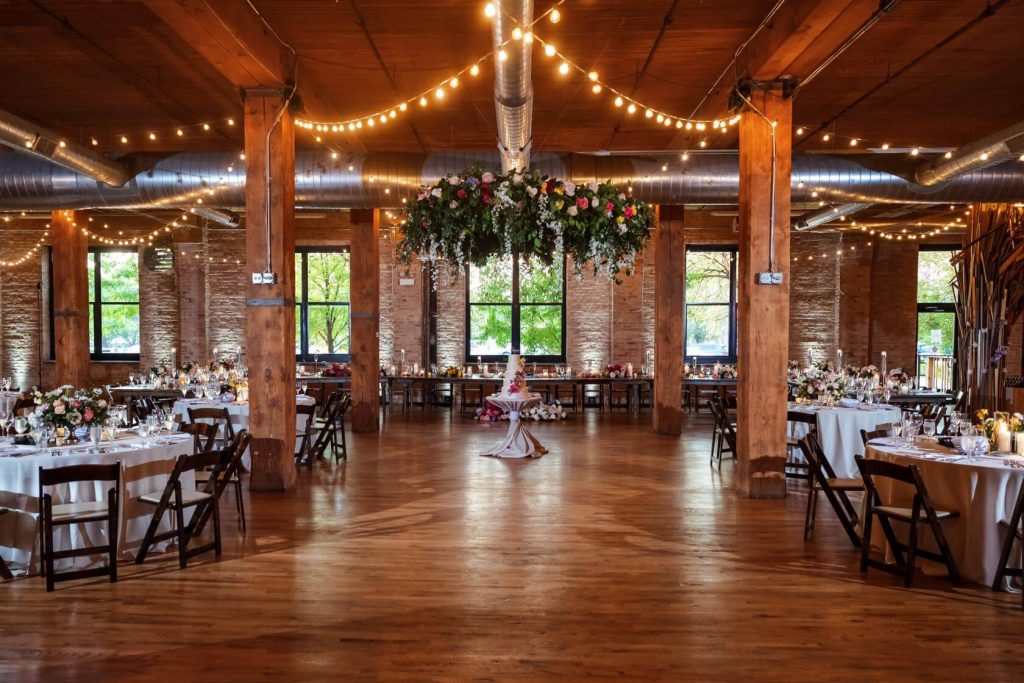 2. Ho-ho-host a Colour-Specific Gathering
Go bold with gold and white or red and green. A colour-themed celebration gives you the luxury of pacing yourself and allows the party to unfold effortlessly.
To make things more manageable, work with a venue manager or an event planner to decorate your party space with gold and white if you want something refined and elegant. This colour combination will make the space look cosy and add that magical winter touch to your event.
Don't limit yourself to the traditional colours; you can go all out and be inspired by the colours of the rainbow or go for a two-coloured or three-coloured party theme.
🎄Tagvenue Tip: Summon everyone to don their finest outfits in the glorious colours of your company. Donning company colours provides a natural conversation starter. It gives people a reason to approach each other, discuss their outfits, and even exchange compliments.
3. Cheers to Festive Martinis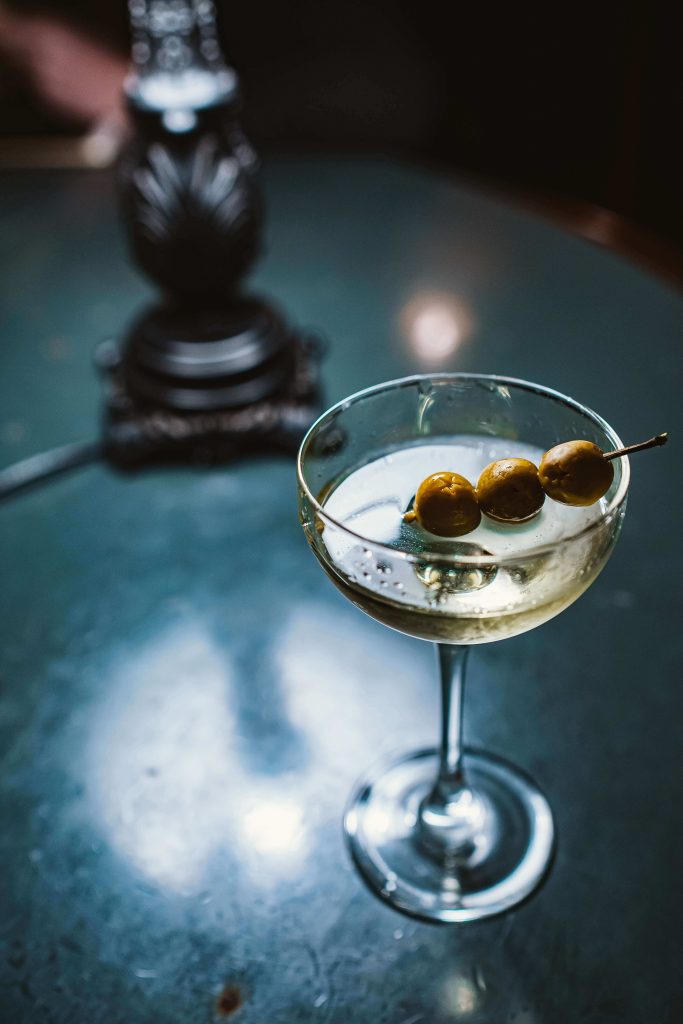 Can you smell the aroma of S'mores-tini in the air? Or are you more of a Santa Spice enthusiast? Get ready for a delightful Christmas edition martini tasting that'll add a splash of holiday spirit to your party!
If you're up for some DIY magic, gather the ingredients and share a list of Christmas Martini drink recipes. Let the creativity flow as you and your crew mix up these holiday concoctions. Connecting over shared experiences, flavours, and engaging discussions can help break down barriers and lead to more meaningful engagement.
Or, if you prefer the fuss-free route, bring in the professionals. Let them take the reins while you savour a merry martini tasting experience. And because it's the holiday season, don't forget the delicious Christmas munchies – think spiced nuts, Parmesan crisps, or cheddar olive poppers – to complement those delectable drinks.
🎄Tagvenue Tip: Don't leave anyone out! Offer non-alcoholic alternatives so everyone can join in on the fun. And for that extra dash of holiday charm, dress up your glassware. Your party will be a toast to remember, brimming with festive vibes!
4. Add a Tropical Twist to Your Christmas Bash
Sure, winter-themed office Christmas parties are charming, but why not flip the script and bring in some island vibes? Trade snowflakes for sunsets and sweaters for Hawaiian shirts – with the magic of a holiday luau party!
Here is how you can make this a hit:
Transform your party space into a tropical wonderland. Lay down a vibrant pink tablecloth that shouts 'Aloha!' and throw in floral napkins for that extra pop. Set the scene with bright green goblets, and voila – you've got an instant tropical paradise.
Oh, and don't forget the pièce de résistance: your venue. Choose a spot with a pool or lush surroundings if you can afford to. Your office party will instantly transform into a getaway spot where your team can unwind and soak up the holiday spirit.
🎄Tagvenue Tip: Keep those Hawaiian shirts ready! Encourage everyone to dress up – the ultimate way to infuse the luau spirit into the party. Get ready to hula your way into a memorable and refreshing holiday celebration!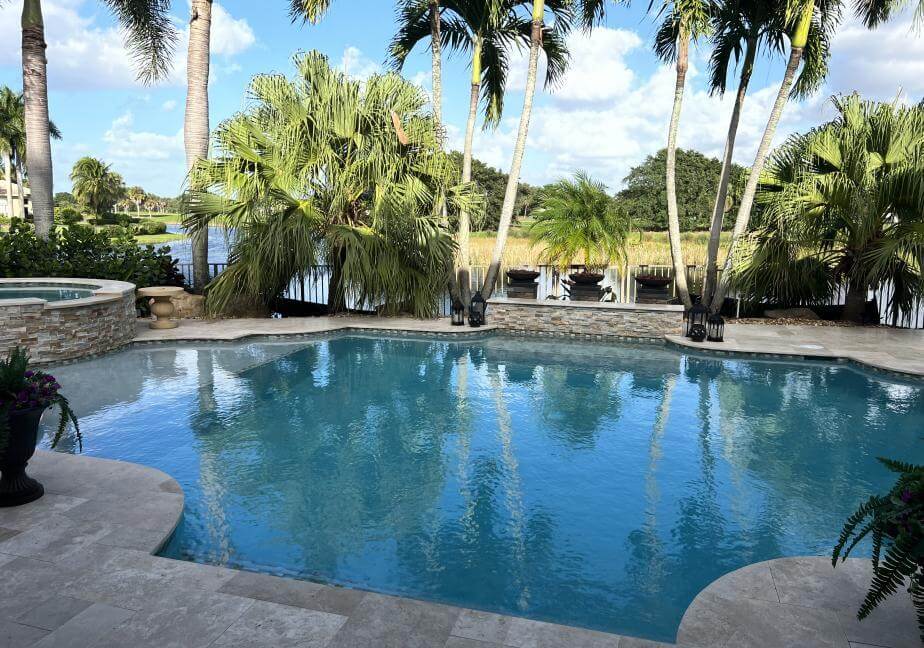 5. Christmas in Vegas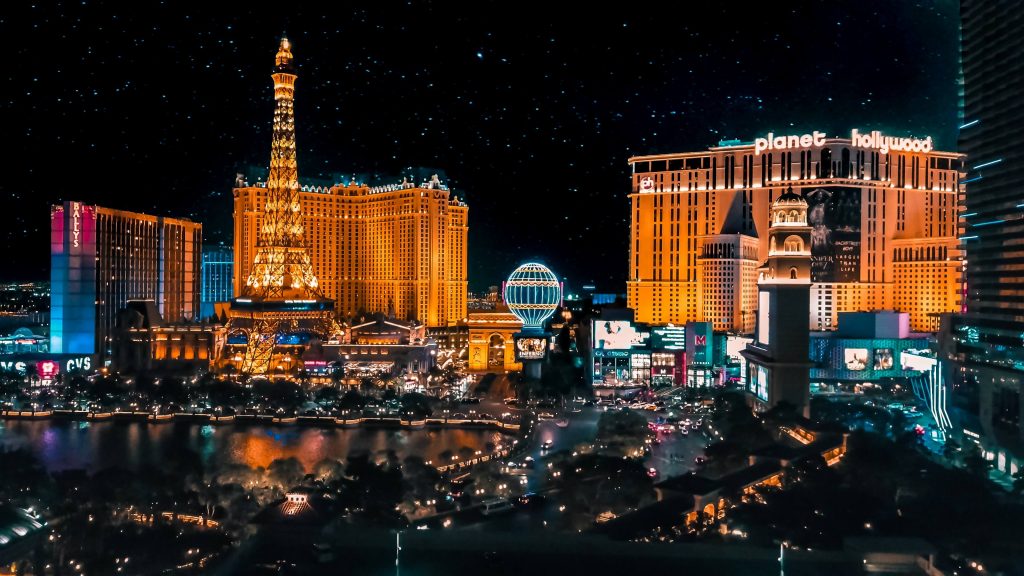 There's no need to purchase plane tickets to the City of Lights – Vegas is coming to you! With just the right venue and some glittering decor, your office space can become the ultimate party haven, transporting your team to the glitz and glamour of one of the world's top entertainment hubs.
Las Vegas-themed decorations are a must-have for your Vegas office party. Add Vegas Christmas banners to the entrance doors, a Vegas-style backdrop with photo props for the attendees to take selfies! Add some LED light curtains to add the sparkle of the city to your party.
Christmas in Vegas is the perfect idea for a small group as it brings the excitement and glamour of Las Vegas to the office, creating a memorable experience and encouraging team members to relax and get creative with a festive dress code.
Dress code? Keep it fun and festive! Think Elvis Presley, Las Vegas showpeople, or James Bond – let everyone pick a character to play.
🎄Tagvenue Tip: Turn your party into a mini-casino with options like roulette, a prize wheel, or poker. Keep the energy high and the laughs coming.
If you're looking for unique themes to make your office Christmas party stand out, take a cue from our 170 greatest party themes and get inspired.
6. Step Back Into the 70s
Get ready for a 70s-themed party that will turn your coworkers into groovy creatures!
Decorate your party space with vintage toys, funky wall art, and retro ornaments to set the scene. Create a 70s playlist with hits like Dancing Queen, September, or American Pie, and let the attendees unleash their inner Cher! Check out this fab 70s playlist to get started!
When it comes to the food, keep the throwback spirit alive with some classic 70s comfort food such as jello desserts or snack cakes. As for the main course, let a delicious fondue station with dipping options take centre stage.
Now get ready to celebrate like it's 1979!
🎄Tagvenue Tip: Encourage your coworkers to embrace their inner disco diva or disco king with their 70s best. We're talking bell bottoms, wide collars, and psychedelic patterns!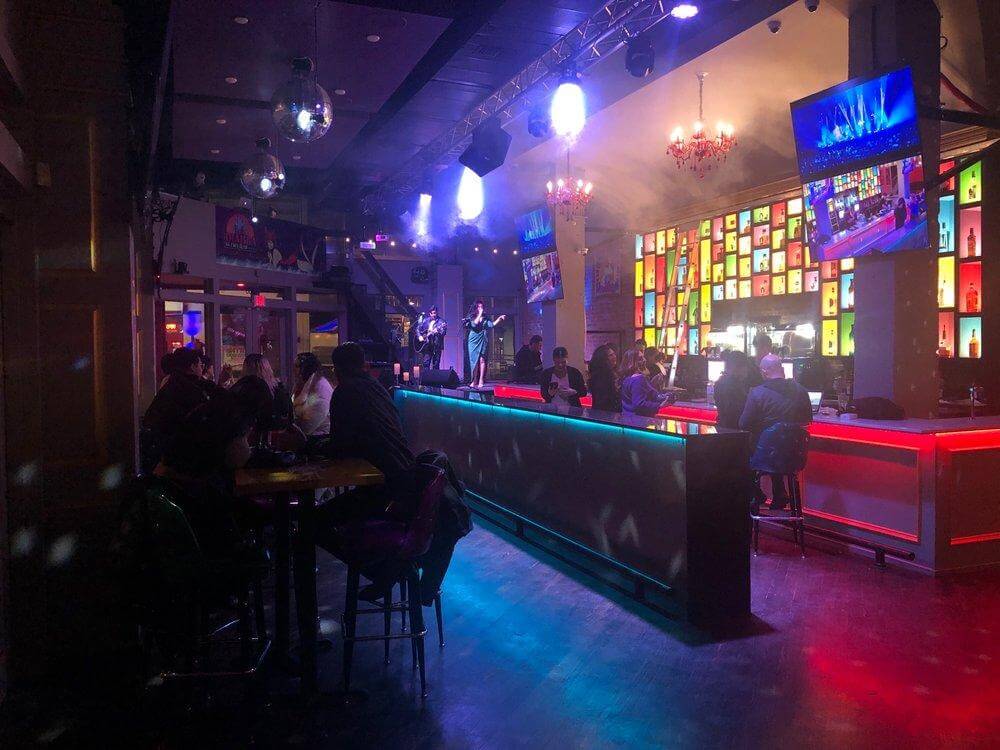 7. A Black Tie Affair
If you are considering some elegant themes for your Christmas party, why not go for a black tie soiree that will be the talk of the town?
A Black Tie Affair is a perfect treat for a small group, offering an elegant and sophisticated atmosphere that fosters a sense of luxury and camaraderie, with glamorous decor, gourmet dining, and classy entertainment options.

Elevate your party vibes with classy decor choices that outshine the ordinary. Craft a backdrop that lets your guests steal the spotlight using sleek and stylish elements like black, gold, and white paper fan decorations, shimmering LED marquees, chic black and gold balloons, and those glitzy metallic foil fringe curtains!
You can find plenty to choose from on Amazon.

Let your menu exude luxury with a gourmet feast. Hire a live band for some jazz music to add a touch of classic charm to your glam holiday soiree!
🎄Tagvenue Tip: Set up a chic photo booth with classy props like moustaches, hats, and ties so that your guests can take some fun and memorable pictures of the event! Get ready to show off everyone's elegance on LinkedIn!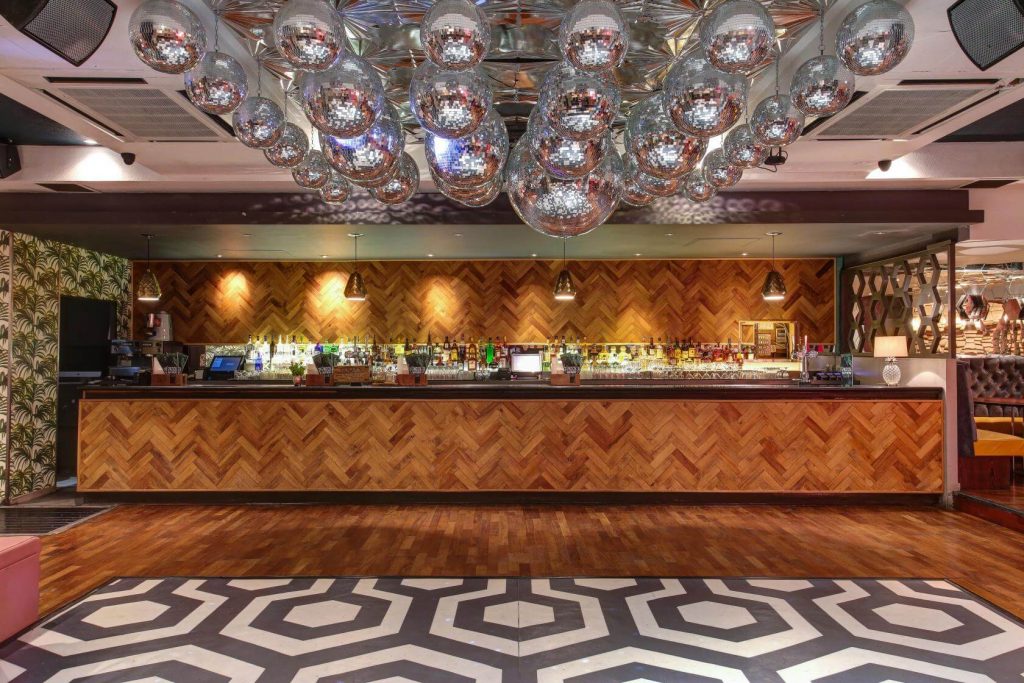 Movie-Inspired Christmas Party Ideas
Embrace the magic of Movie-Inspired Christmas Party Ideas—a refreshingly unique way for your small group to come together and share their favourite films, laughter, and festive cheer.
From classics to new releases, there's something for everyone. It's an inclusive idea that excites the celebration, making it a memorable and cheerful holiday gathering for the whole team. Look at this list of Christmas movies to select your favourite theme!
5. Come On, Barbie. Let's Go to a Christmas Party
Remember those days of Barbie adventures? Well, it's time to relive that magic! Barbie isn't just a doll; she's a legend. And with the success of the recent Barbie movie, there's no reason why you should refrain from hosting a Barbie-themed party.
With the holiday season shimmering in, it's the perfect time to merge Barbie magic with Christmas cheer! Transform your office space or venue into a festive wonderland with Barbie elegance! We're talking about twinkling lights with hints of Barbie's signature pink decor.

Present an array of delectable dainty appetisers, from mini sliders to chic canapes; all plated in a palette of elegant pinks. And to quench your thirst, raise a toast with cranberry-infused mocktails and rose-hued sips that harmonise beautifully with the theme.
🎄Tagvenue Tip: Create a special best-dressed award to honour the Barbie of the party!
6. Step Into the Whimsical World of Charlie Brown Christmas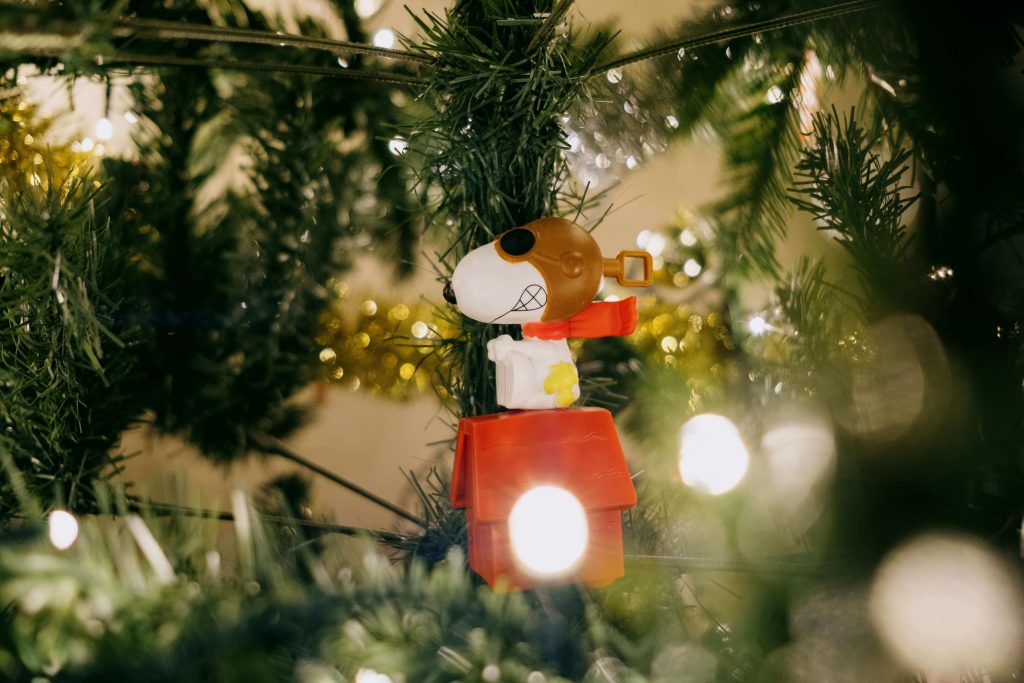 That's what Christmas is all about, Charlie Brown. – Linus
Many families have the tradition of rewatching A Charlie Brown Christmas or Home Alone during the festive season, so why not make it part of your office Christmas party theme this year?
Wondering how to add this theme to your party? Let's dive right in! Start the merry journey by sending out invitations with a Charlie Brown flair – think bold stripes and playful colours that'll make your guests smile before they RSVP.
And oh, the food! Serve treats that illustrate the essence of the Peanuts gang, such as string light cookies or sipping on a Snoopy-inspired drink.
Now, let's talk about the decor. Think bursts of yellow, red, green, and bright blue hues that scream 'Peanuts!'. As you deck the halls, sprinkle in some good old nostalgia with movie posters.
Oh, and if you're a tight-knit group, why not cosy up for a screening of the movie that started it all?
🎄Tagvenue Tip: Kick things off ahead of time! Dive into Pinterest to bookmark your genius ideas and craft a dedicated Charlie Brown Christmas board. Need some sparks? Get inspired by checking out this Charlie Brown Christmas board.
7. Not Home Alone This Christmas
Remember that time when you were all 8-year-old kids plotting epic pranks? This Christmas, it's time to channel your inner Kevin McCallisters from Home Alone and turn it into an unforgettable office theme.
Imagine stepping into the movie's mischievous spirit, where you can get away with anything. Gather your team, grab those jammies, and transport yourselves to a cosy cottage for a pyjama party – just like Kevin did. Get ready to make this holiday season uniquely unforgettable, celebrating together as a team in a way only your small, spirited group can!
And let's talk about the food! Dive into the ultimate '90s kid's dream menu: pizza, popcorn, ice cream sundaes, and all those finger-licking snacks Kevin would approve of.
🎄Tagvenue Tip: Go all out with those creative traps in your decor – they're like instant conversation starters. Your office will buzz with laughter and nostalgia, all while making memories that would make Kevin proud!
For the Foodies
The magic of the holiday season lies in the people – just kidding! It's really all about the fantastic food! If your small crew enjoys the comfort food only the holiday season can offer, check out our food-themed ideas that will make your guests glad they didn't skip the office party for once!
This idea is perfect for an intimate office group of under 30 people, turning their love for fantastic holiday comfort food into a delightful shared experience.
And if you need more unique foodie ideas for your Christmas party, check out this Christmas party food ideas blog post!
11. Christmas potluck
Let's start with a classic – the Christmas potluck. Get ready to swap spreadsheets for delicious treats! Christmas potlucks are a great way to start conversations and get to know your colleagues.This gathering provides a wonderful opportunity to learn about your colleagues' food preferences and works great for small groups.
Picture the break room transformed into a festive feast of homemade goodies, where every coworker gets to show off their culinary prowess.
Ask everyone to prepare their favourite Christmas dish but make sure that there is only one of each so that the attendees don't have to compete with each other. Think of options like casseroles, salads, snacks, dips, and desserts like a delicious Amaro Chocolate Cake!
To make the event more memorable, hire a beautiful venue so that everyone can enjoy the festive atmosphere and a well-deserved break from work.
Get ready for a holiday celebration that's as heartwarming as it is delicious! And if you don't feel like cooking, why not hire a Christmas restaurant?
12. The 12 Tastes of Christmas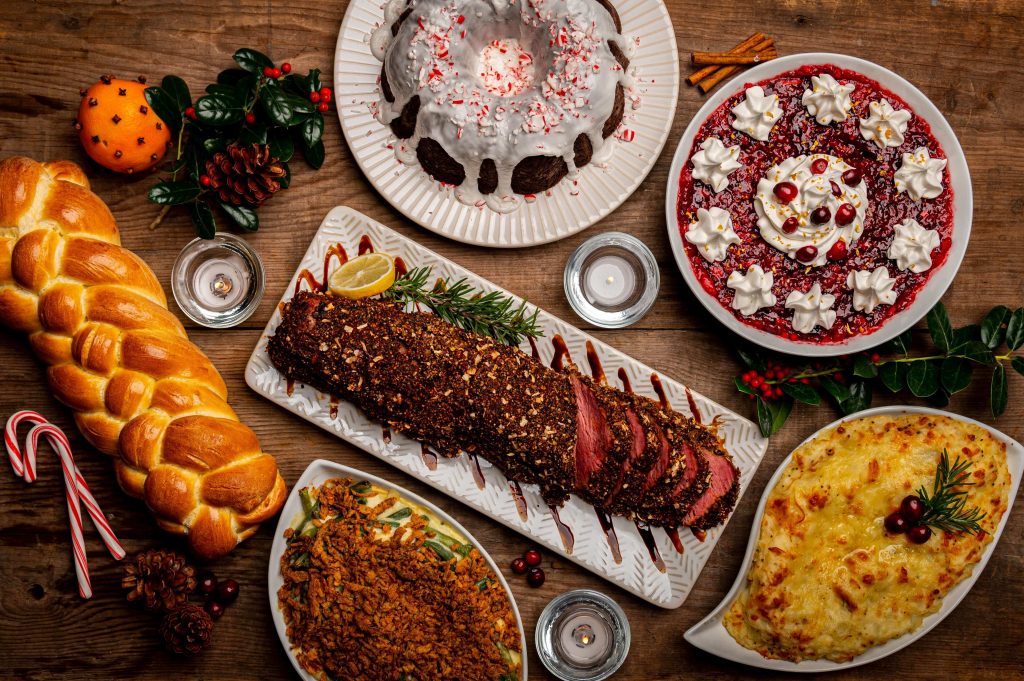 The 12 Tastes of Christmas is a budget-friendly option, perfect for startups with tight budgets or small teams under 15 people.
This idea may be a bit challenging for larger gatherings, but for small office parties, it's a fantastic way to create memorable moments without breaking the bank.
Host a culinary adventure where you offer a selection of 12 hors d'oeuvres, each representing a unique holiday flavour. From sweet to savoury, spicy to comforting, your team will embark on a delicious journey. Think gingerbread-spiced bites, tangy cranberry morsels, and rich eggnog-inspired delicacies.
Elevate the festive experience by decking the venue with rustic charm – think twinkling lights, evergreen wreaths, and cosy blankets for that intimate holiday vibe.
This celebration of flavours isn't just about indulging taste buds; it's about sharing and savouring moments that'll keep the office buzz alive long after the party ends.
13. Christmas Detox Brunch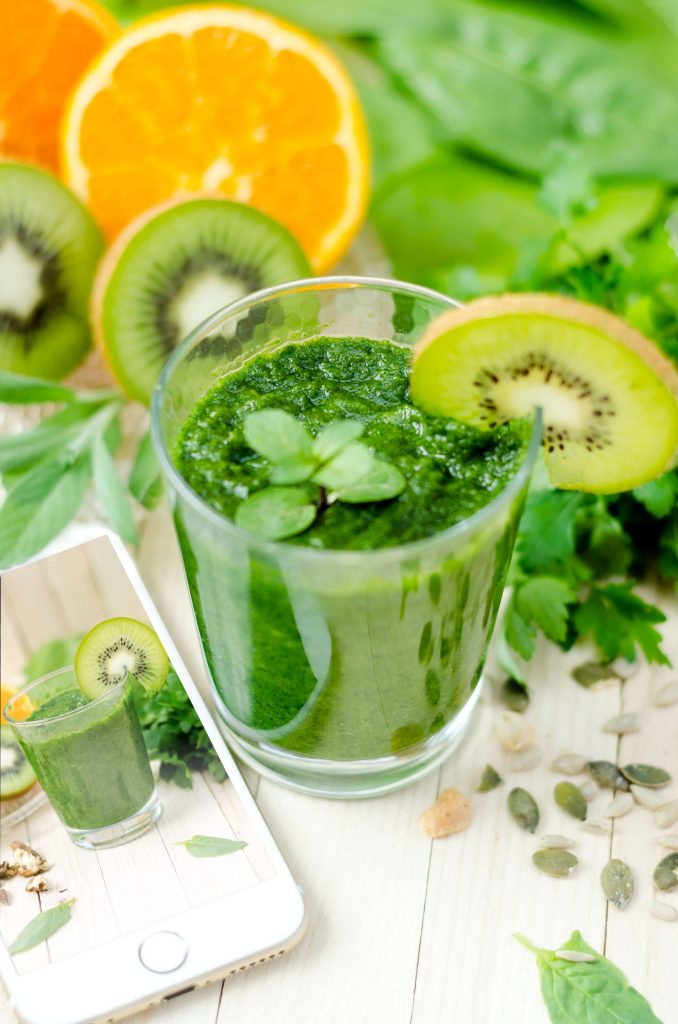 Rejoice and recharge with a Christmas detox brunch. Step away from the usual holiday office party and embrace this refreshing concept.
Pick a venue adorned with minimalistic greenery and calming decor like The Skinny Kitchen for a relaxing atmosphere. As for the menu, offer your guests nutrient-rich delicacies like avocado toasts, chia pudding parfaits, and herbal teas.
Ask your colleagues to share some health tips and personal wellness goals so that they connect throughout the event. To make things better, you could offer them a mindfulness session to teach them quick ways to unwind during work.With this holiday brunch, your team won't just enjoy a delicious meal – they will also cultivate stronger relationships and leave with some wellness tips for the year ahead.
14. Gingerbread House Decorating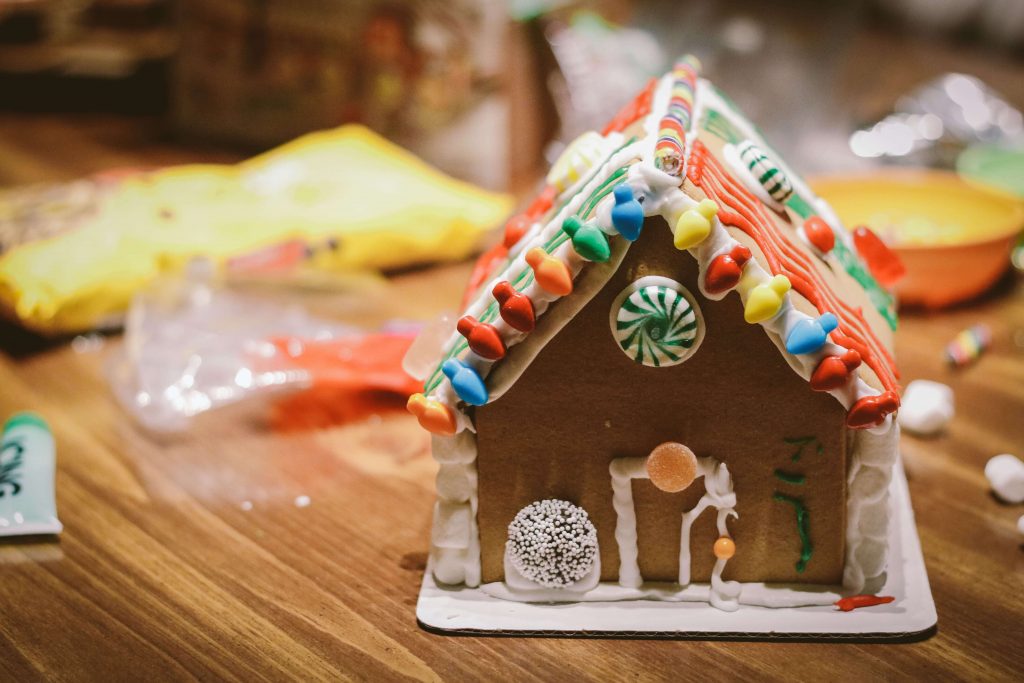 Gingerbread House Decorating is a timeless crowd-pleaser, perfect for short and sweet office gatherings. And guess what? Everyone leaves with their own edible masterpiece!
If you are wondering how to make this work? We've got you covered! Start by ordering your gingerbread house kits on Etsy or Amazon and pick a date for the event.
Nominate a 'chief decorator' to lead your group by following instructions and sparking creative vibes. With icing and candies galore, let your imaginations run wild as your gingerbread houses take shape.To add a dash of competition to your event, offer a prize for the best gingerbread house in the office! Get ready to indulge in festive creativity and take home the tastiest memories of a shared Christmas masterpiece!
🎁 To Wrap Things Up
From ugly Christmas sweater parties to funny Christmas party themes, there are many ways to make your office Christmas party memorable and unique. While a gingerbread house decorating activity is one of the most loved Christmas activities to try out with your team, you don't have to limit yourself to an activity or traditional themes! Just take into account the office size and preferences of the employees when choosing ideas for your party. Make it as inclusive as possible so that everyone can get involved and is ready to mingle! If you need more tips on how to plan your holiday party, look at our step-by-step party planning guide! And for endless holiday inspiration, our holiday blog section is just a click away!
Here's to your fantastic team! Raise a toast to shared laughs, unforgettable moments, and a season filled with festive cheer. Be merry and make this celebration truly yours!
FAQ
What are some creative small office Christmas party ideas?
Consider interactive and engaging activities when planning a small office Christmas party, such as a DIY ornament decorating station, a friendly Secret Santa gift exchange, or a festive holiday movie marathon with popcorn and cosy blankets. Themes like 'Winter Wonderland' or 'Ugly Sweater' can add extra fun. To elevate the experience, infuse team-building games like holiday trivia or gingerbread house decorating. The key is to foster a warm and cheerful atmosphere where everyone can relax, bond, and celebrate the holiday spirit together.

How do I choose the perfect theme for a small office Christmas party?
Choosing a theme that resonates with your team is essential. Consider their preferences, and keep it simple yet engaging. You can go for a holiday potluck where everyone brings a dish from their culture or a Christmas movie marathon night where everyone dresses as their favourite movie characters. Alternatively, you can embrace a tropical Christmas luau theme to add a unique twist. Whatever theme you choose, ensure it promotes inclusivity and encourages participation, making the celebration memorable and enjoyable for everyone.

How can I make my small office Christmas party more memorable?
To create a memorable small office Christmas party, focus on personal touches. Craft personalised invitations to set the tone for a special gathering. Incorporate elements like photo booths with holiday-themed props, or organise a festive karaoke session to get everyone in the spirit. Enhance the ambiance with twinkling lights and carefully curated playlists. Remember to capture the moments with group photos or a short video montage to cherish the memories.
How do I select a venue for a Christmas office party?
If you want to hire a venue, finalise the party theme and the headcount first. Take into account the size of the venue and the number of attendees. The location is crucial when selecting the venue as it should be easily accessible and close to everyone attending. Consider the venue's amenities and facilities to estimate whether you must hire additional services such as catering or entertainment. We recommend discussing  your event's requirements with the event manager to ensure that it's a success.