With big company parties come bigger responsibilities. It's almost the time of the year when you've started planning the next big bash for your corporate team. You're stressed out and need help figuring out what to do for the upcoming holiday party.

Christmas parties are a lot of work – you must ensure that you have the right venue booked, have some entertainment options for your guests, and order enough food and drinks, so everyone leaves the office party with a big smile on their faces. It's easier said than done, for it requires a lot of planning.
Luckily, we've got your back with our 19 Christmas party ideas for large groups to surprise your guests and help them socialise and unwind during the hectic holiday season!
Top 19 Christmas Party Ideas for Large Groups
It's time to find your perfect Christmas activity! We've come up with a range of activities and ideas for both outgoing and introvert crowds to enjoy a merry season to the fullest! Get the party started!
🎄1. Fill the Stockings
Or get coal trying! It's that time of the year when everyone is in a festive mood and ready for some Christmas shenanigans! Stocking games have always been a classic holiday favourite. If you're an international company, people of different backgrounds will get to indulge in a game that's been a holiday tradition for years! This holiday idea can work for large and small teams alike.
So here's how it works! Teams go head to head, armed with M&M's or any other candy and teaspoons, dashing to fill the fuzzy stockings in a race against time and each other to get to the finish line first. Laughter fills the air as teammates tag in, adding to the festive atmosphere.
Ready, get set for some merry mayhem and let the jingle bell rock begin!
✨Why we love this Christmas idea: It's a perfect blend of teamwork and competition that guarantees great fun for your large group. Moreover, people who've never played some Christmas games will finally get the chance to do so!
🎄2. Stomp the Balloon
What would Christmas be without a bit of fun and mischief? This is when the balloon stomping competition comes in! Sprinkle the holiday season with some childhood magic and a whole lot of popping!
This activity is simple and doesn't require you to break the bank! Tie inflated balloons to the player's ankles and let the stomping game start! The game's goal is to burst opponents' balloons while safeguarding your own. But there's a twist – no hands allowed.
The cherry on top? The last participant standing with their inflated balloon claims victory and the seasonal triumph that'll have the winning group reminiscing about this merry time for years to come!
✨Why we love this Christmas idea: It's a throwback to childhood days when your only concern was to have fun! Balloon stomping is a great Christmas activity for employees who love a hint of competition. It's an interactive activity that acts as the perfect holiday party icebreaker!
🎄3. Christmas Karaoke with a Twist
Last Christmas I gave you a gift. And the very next day, you gave it away! Christmas Karaoke is always a great idea, but it's even better when you add some lyrical twist.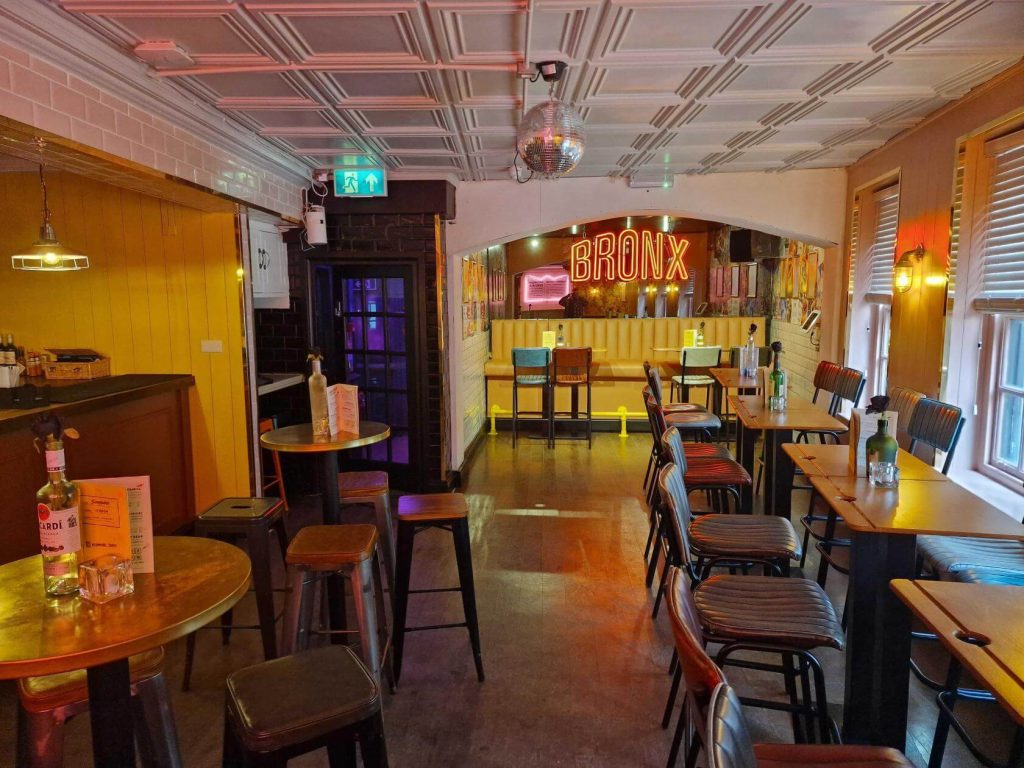 Classics like All I Want for Christmas Is You get a work-inspired spin, with lyrics reimagined for a chuckle-worthy touch – think 'promotions' and 'raises' instead of mistletoe or candy cane!

Don't fret if singing is not everyone's jam, offer some drinks and snacks to keep everyone busy in a fun way. This idea guarantees good vibes and shared laughs!

✨Why we love this Christmas idea: Christmas Karaoke parties are not only about getting in the festive mood with the classics. It's about fostering connections, boosting morale and allowing everyone to unwind.
🎄4. Craft Some Magic
Crafting meets creativity in this joyful twist on a Christmas office party. Gather your staff, swap your laptops for Christmas magic, and get crafty with ornaments. Let your employees unleash their inner Erica Domesek and get chatty while crafting. Everyone will get the chance to take their trinkets and memories of laughter and teamwork home.
You can either host a crafting party or pair it with another activity, like a potluck gathering. Either way, it's an idea that will add a touch of glitter to your company's festivities!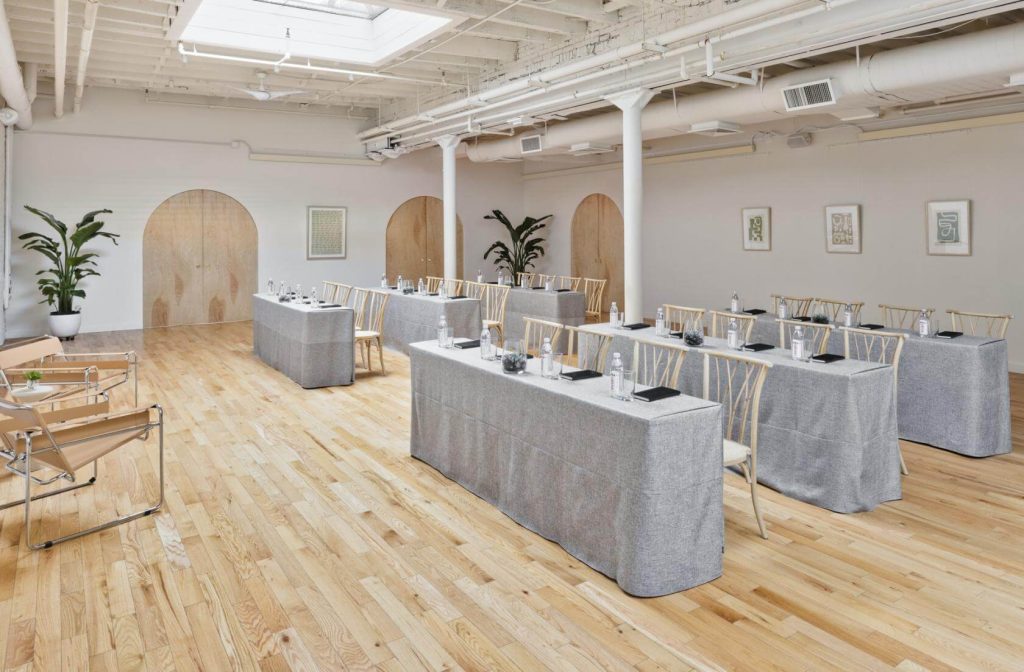 Take a look at this bokeh Christmas ornament kit that you can get for your staff so you can get crafty together!
✨Why we love this Christmas idea: Crafting ornaments is a trip back to childhood and will give your employees plenty to discuss. This experience will make it easy for them to connect and get to know each other in a festive atmosphere!
🎄5. Decorate the Tree (in an unconventional way!)
A traditional Christmas tree is beautiful but boring! Host a 'decorate the tree party' where only unconventional ideas are accepted! Imagine coming to the office and seeing Christmas trees decorated with pet toys, dinosaurs, sticky notes or only candy wrappers.
That would be quite a sight! Add some challenge to the idea with a contest for the most original Christmas Tree. The winner gets a prize for the best tree and bragging rights for a year!
✨Why we love this Christmas idea: It's a perfect Christmas activity for large companies of several departments as each can come together to decorate their tree. Employees get to share their creativity and get to know other departments during the competition!
🎄6. Wreath-Making Affair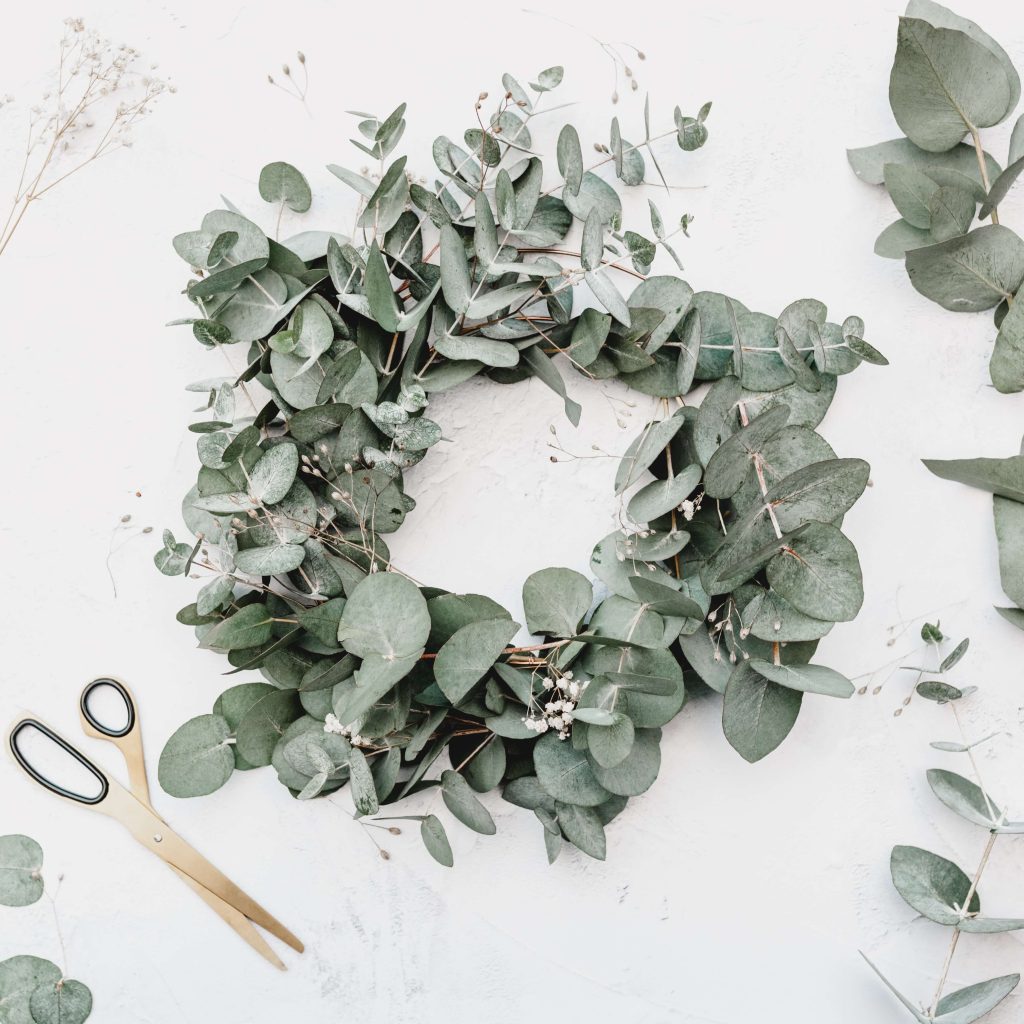 Do you need to add an extra festive flair to your holiday shindig? Say hello to wreath-making wonders! Opt for sustainable or artificial wreaths, allowing your team to take home their handcrafted masterpieces to hang year after year, infusing holiday cheer into their personal spaces. It's like bringing a touch of magical merriment back from the workplace.
To kick it up a notch, consider hosting this creative festivity in a well-decked boardroom or book a charming meeting room that sparks inspiration. So, add some holly jolly to your office fest, and let the wreath-making magic transform your big group event into a memory-making affair that'll hang around long after the holiday season!

✨Why we love this Christmas idea: This is a great idea if your crew loves creative activities. Teams will get to challenge their creative juices and unleash their inner child!
🎄7. A Yummy Gingerbread House Decorating Class
Turn your office into Santa's workshop with a gingerbread house decorating class. Employees will get their hands dirty and sweet by creating edible marvels rivalling the North Pole's finest! A delicious decorating class like this isn't only a culinary adventure but a chance to cook up conversations and blend personalities!

✨Why we love this Christmas idea: Plus, let's be honest, who can resist the sweet aroma of gingerbread houses where collaboration tastes as sweet as success? To make this work, we recommend breaking large groups into teams of 2 to 3 so people can collaborate and start the conversation!

You can quickly get your hand on some gingerbread kits on Amazon here!
🎄8.Tasting and Mixology Classes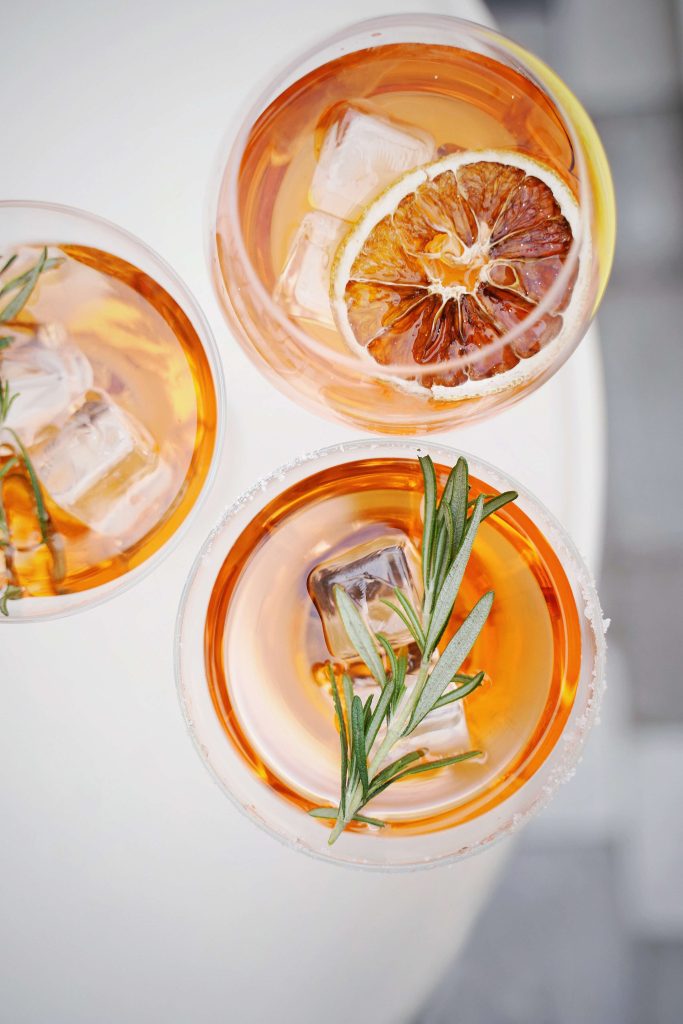 This Christmas, give your office festivities a spirited twist with tantalising tasting and mixology classes that promise a delectable and interactive experience. Whether you're a whisky lover or a cocktail connoisseur, a cocktail crafting or tasting class will make it easier for you to mingle and have fun! Here are some of our favourite options for you to choose from!
Cocktail Crafting
Stir up holiday cheer as your staff indulges in cocktail-making. From classic concoctions like Mojitos to innovative blends like Rosa Mimosa, everyone will craft and savour their signature drinks. Don't forget the non-alcoholic alternatives to ensure everyone can join the merriment.
Wine Tasting
Transport your team to the vineyards with a seasonal wine-tasting session. Discover the nuances of various wines, from rich reds to crisp whites. Your crew can expand their palate with expert guidance and indulge in a sophisticated yet enjoyable learning experience. Check out these wine-tasting venues if you're looking for a great place to host your Christmas party.
Whisky Tasting
Journey through the realm of whisky, from smoky scotches to smooth bourbons. Discover the secrets behind this refined spirit, and let your employees appreciate its depth and character. Just make sure that your staff is up for this or that you have other options in case they don't enjoy the water of life!
This concept is perfect for large groups as it blends education with entertainment, encouraging team bonding and relaxation. While self-hosting is an option, hiring a professional can streamline the event, ensuring seamless organisation and expertise. Sante!
✨Why we love this Christmas idea: Who wouldn't? Drinks are the ultimate conversation starters. Teams will discover each other's favourite drinks and even discuss some tips and tricks to improve the drinks.
🎄9. A Christmas Murder
A holiday-themed murder mystery is more than entertainment; it's a collaborative and brainstorming opportunity that blurs the line between work and play!
Leave the Santa hats at home and get ready to embark on a Christmas murder mystery that mixes intrigue with festivity. Murder mystery parties are perfect for teams across different departments to get to know each other in a unique setting!
Encourage your team to dress up and play the characters so that they are fully immersed in the experience. Need more ideas? Take a look at these free murder mystery scripts for some inspiration.
✨Why we love this Christmas idea: Murder mysteries are famous for their ability to spark conversation and camaraderie in an engaging and fun way. The best part is that you can all dress up as the characters of the plot and make it a truly memorable event!
🎄10. Festive Cooking Classes
Upgrade your office parties with a hint of culinary creativity this year! Cooking classes offer hands-on classes where everyone can learn new skills and whip up their culinary masterpieces.
Cooking as a collective activity is a proven recipe for team cohesion, making these classes a superb choice for fostering camaraderie. Collaborating in the kitchen nurtures teamwork while offering a delicious break from the usual office routine.
For budget-conscious options, consider a potluck or introducing food stations in each department with culturally-themed cuisines for a global flavour journey.
Alternatively, embrace the luxury of learning from the pros at a renowned school like the Jamie Oliver Cookery School, offering virtual sessions with ingredients conveniently shipped to any location.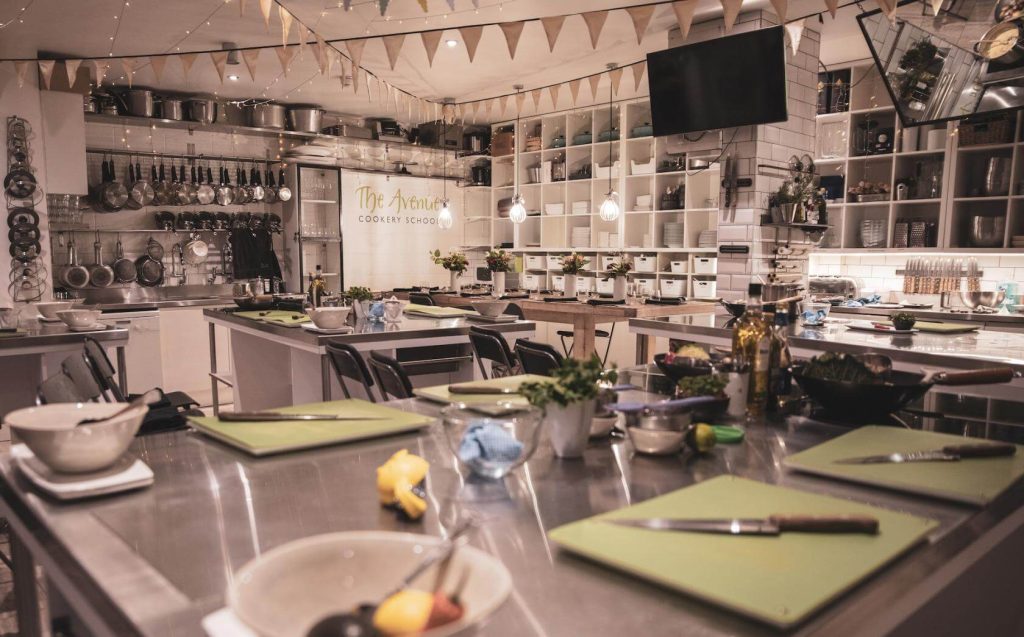 ✨Why we love this Christmas idea: Food is an excellent way for people to bond and get to know each other. Conversations around food can help your staff discover a lot about each other's culture, background and much more.
🎄11. Christmas Scavenger Hunt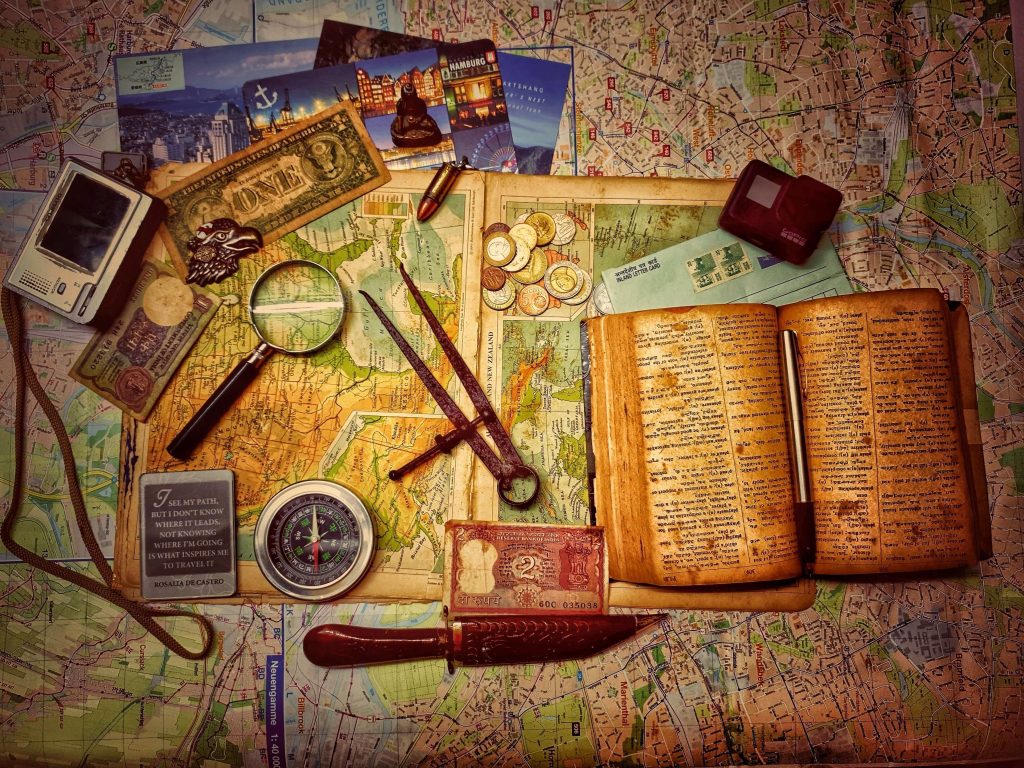 It's time to go on a Christmas adventure! A holiday scavenger hunt is like 'Where's Waldo?' meets 'The Amazing Race,' but with Christmas cheer. Organising a scavenger hunt is not only budget-friendly but also a great way to get your staff moving and laughing!
You can organise it by creating clever clues that lead to unexpected spots around the office. Picture your colleagues searching for clues and giggling as they uncover surprises tucked in their desk drawers and behind photocopiers.
As your team joins forces to solve riddles and conquer challenges, they'll laugh and have a great time like never before. Need some help? Take a look at these holiday scavenger hunt printables to get started.
✨Why we love this Christmas idea: It's the perfect activity to forget your responsibilities and unwind. Everyone will enjoy this sweet escapade from work and laugh while solving riddles. Plus, who wouldn't love a holiday party that's as merry as it is memorable?
🎄12. Hire a Cinema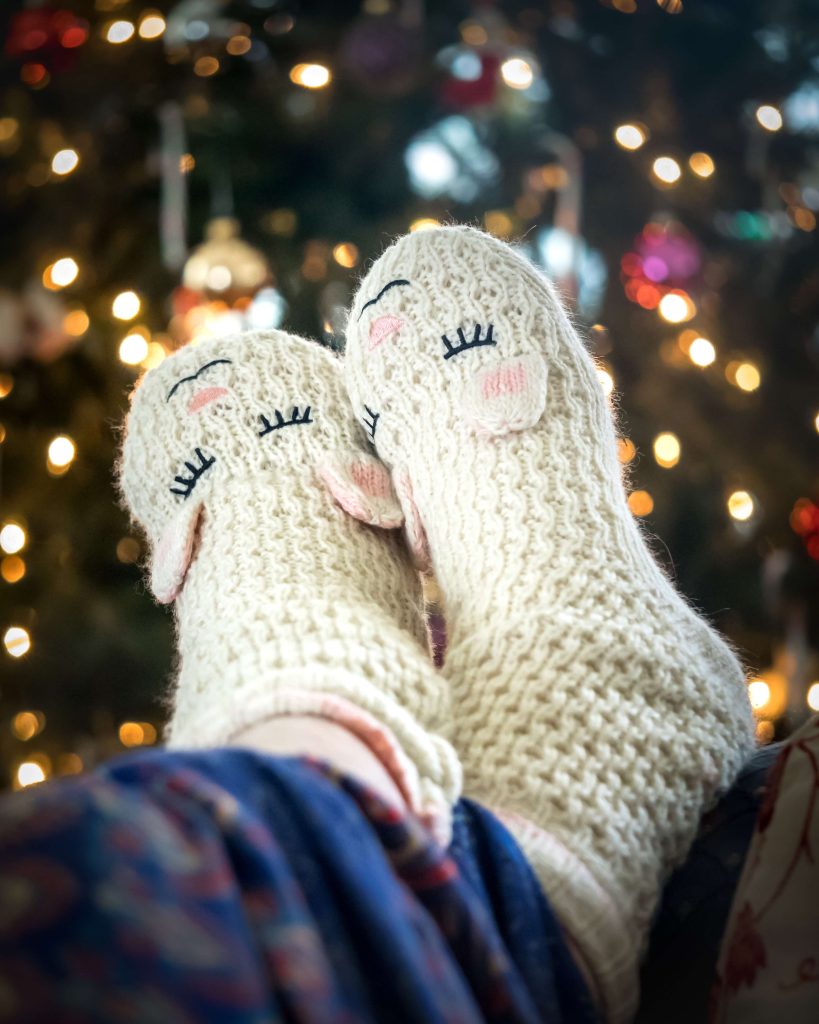 Host a blockbuster bash by hiring a movie theatre for an epic holiday party that brings your staff under one cinematic roof. It's a hassle-free way to bond without stressing about food and drinks, leaving more room for laughter and reconnecting with your colleagues.
Renting a movie theatre is a winning ticket to festive fun. Think of it as a holiday movie marathon that pumps up the holiday spirit, a bit like Buddy the Elf's enthusiasm in Elf to add a dose of debate and cheer to your event!
✨Why we love this Christmas idea: By hiring a movie theatre, you can effortlessly accommodate everyone while letting the magic of classic holiday movies set the tone. It's a fuss-free and enjoyable experience that ensures your big team has a blast!
🎄13. Ugly Sweater Party
Bring some humour and style into your office with an Ugly Sweater Party. It's a light-hearted way to show off everyone's unique fashion sense while sparking conversations and laughter. The Ugly Sweater Party works best if you wish to create a relaxed atmosphere where everyone can let their hair down and embrace the holiday spirit in their own way!

💡Tip: Encourage teams to get creative with their ugly sweater designs and give an award to the 'best-dressed' team!
🎄14. Set up a Photo Booth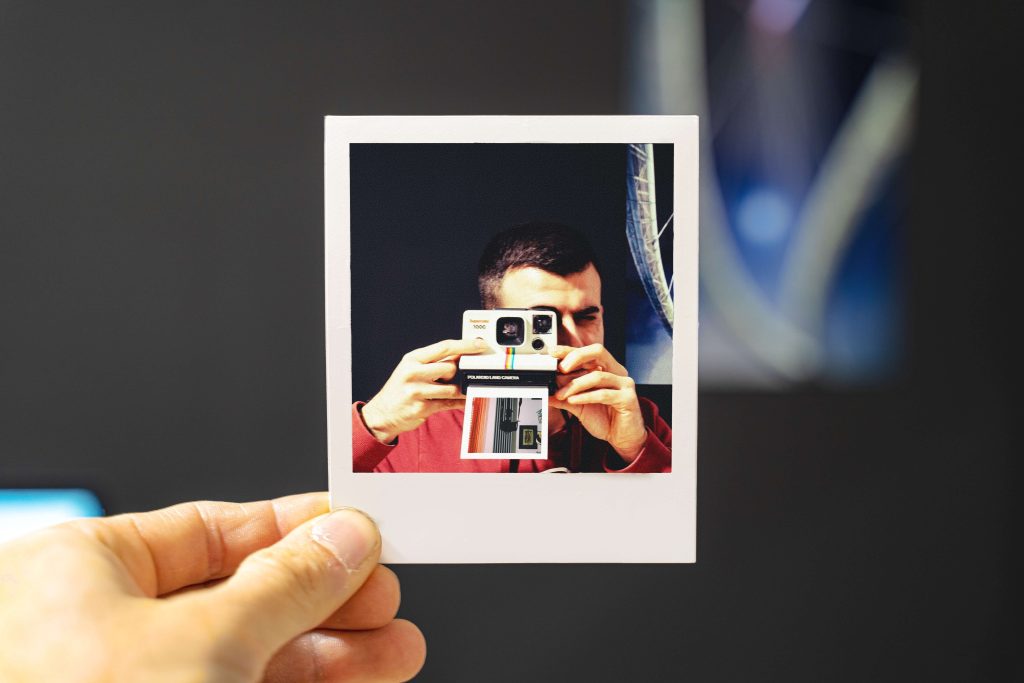 This easy-to-plan activity offers daily entertainment to your staff and captures the fun moments shared. Add props to the photo booth to make it more entertaining and unique!
Encourage your colleagues to dress up in their most festive attire and take a few snaps with their colleagues! And on the 24th of December, or earlier, you could ask someone to dress up as Santa and capture the season's magic with everyone!
✨Why we love this Christmas idea: Photo booths are a fuss-free way to add magic to your office. Instead of planning a full-blown party, you can set up a photo booth and host a potluck to cut costs. Moreover, all you have to do is set up the booth in a central location in the office and voila! The booth is ready to transport your staff to a new world of Christmas magic!
🎄15. Christmas Battle of Wits
Trivia nights are the best nights! At least, that's how we feel about it! Bring out your staff's competitive spirit with a thrilling Christmas Trivia! Packed with fun facts and seasonal knowledge, this activity challenges everyone's brains while fostering a festive atmosphere. It's a fantastic way to collaborate, learn and relax.
We recommend dividing large groups into teams of 5 to 6 for a lively trivia battle. Rent an event hall or a quirky cafe as the backdrop for this spirited party!
✨Why we love this Christmas idea: Everyone loves a battle of wits, particularly if they're good at trivia. Trivia parties are a great way to get everyone together without overspending or overwhelming the attendees. The best part is that you can easily custom
🎄16. Wellness Party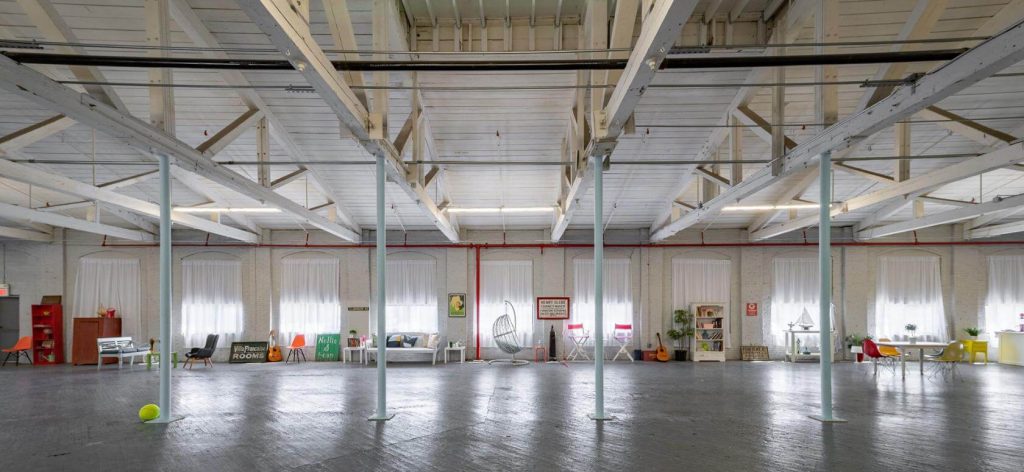 Show your team that their well-being matters by hosting a rejuvenating Wellness Party. Amidst the holiday hustle, offer a serene escape with wellness activities like yoga, meditation, and even a spa-themed pampering session. This unique celebration promotes relaxation and self-care while bonding with your team through shared holistic experiences.
💡Tip: Collaborate with local wellness experts to provide workshops and services. A tranquil outdoor venue or a rented wellness centre can amplify the serenity of this nourishing event.
🎄17. Office Charity Event
Christmas is all about sharing and giving to others. Take the opportunity to embrace the true holiday spirit by weaving generosity into your office Christmas party with a heartwarming charity event.
Coming together for acts of kindness spreads warmth and wraps your team in a tighter bond. By contributing to a cause that resonates, your crew crafts a legacy of unity and change.
Consider elevating the experience by arranging a donation drive or lending hands to a local organisation. Transform your office into a merry hub of giving and goodwill!
✨Why we love this Christmas idea: It's great for giving back to the community and contributing to something meaningful. Chances are that your staff will be invited to several parties during the holiday season but will rarely have the opportunity to donate and make a change! Why not give them a chance to do so?
🎄18. Board Games Night or Day
Shift gears from work to play as your office party transforms into a dynamic board game space. Say hello to spirited competition and lots of merriment. This low-cost, high-energy activity is your ticket to camaraderie and relaxation.
From strategising in Monopoly to trivia thrills, the options are as varied as the ornaments on a Christmas tree.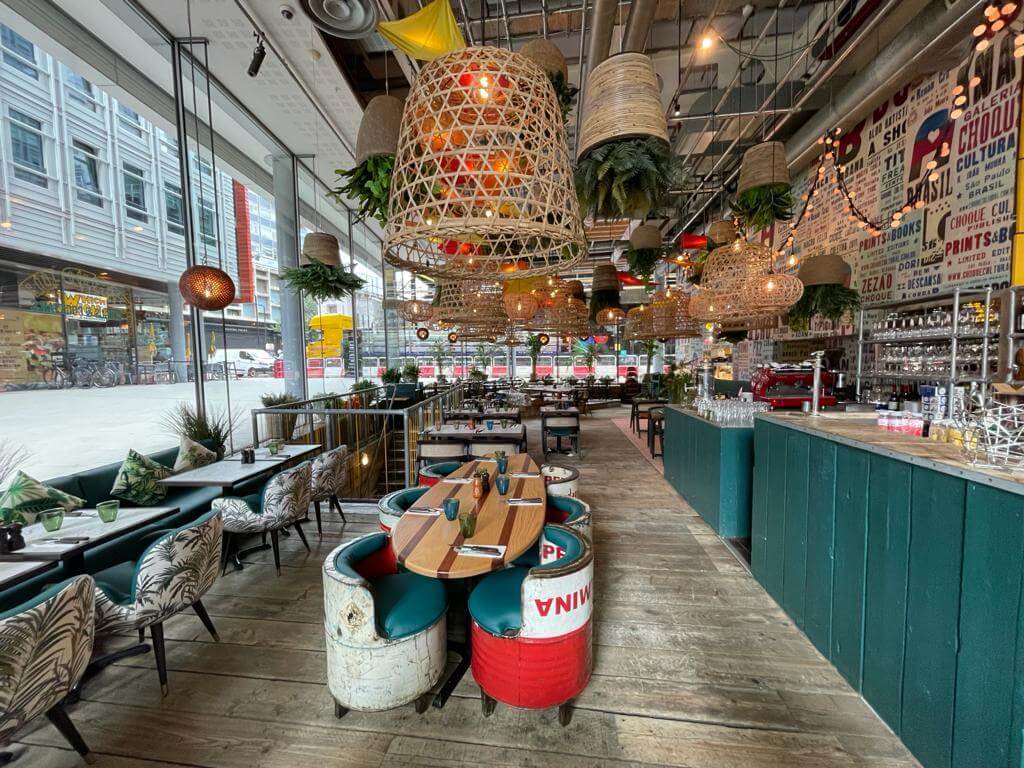 💡Tip: Set up a game buffet to cater to different tastes, like a holiday feast that leaves no craving unfulfilled. Rent a space decked with twinkling lights and wreaths to set the scene for an evening of merry play.
🎄19. Christmas Gala
And here comes the classic – the Christmas Gala! Christmas Galas are perfect for transporting your staff to a soiree of glamour and enchantment.
Plan ahead for a memorable theme that resonates with the festive spirit, whether it's the Roaring Twenties or Tinseltown glamour. Choose a chic venue or transform your office space into a glamorous setting. This idea perfectly fits large groups, fostering togetherness and creating a memorable evening that everyone can enjoy.
✨Why we love this Christmas idea: People generally love dressing up occasionally, and a gala gives your staff the perfect occasion to finally wear that beautiful dress or suit they've been saving for a special event! Plus, it's an excellent way to reward your staff, as galas are usually more luxurious than regular parties.
Conclusion
You don't have to break the bank when planning an office party for a sizable group. What matters most is taking your team's needs into account.
A wellness party can help after a tough year, while a board game night or photo booth suits those seeking a laid-back time. Remember your team's diverse backgrounds and cultures to ensure an inclusive event. The key is making everyone feel valued and included, regardless of their background.
If you are looking for ideas to turn your dull office space into a magical party venue, check out our Christmas party decoration ideas, and if you are dreaming of some unique party themes, look at our 15 Christmas party themes for inspiration.
In need of some more in-depth planning, hop on to our Corporate Celebrations section!
Wishing you a season filled with workplace cheer and holiday joy!
How can I make a corporate Christmas party more fun?
By adding some activities to your party! One of the easiest ways is to have a Pictionary or charades activity during your party. Such fun activities make the party more interactive and encourage people to mingle and have fun. Adding a karaoke booth is another way to get your guests singing and dancing. While a photo booth is ideal for those, who are quieter and prefer to spend some time with their close colleagues. If you want more unique options, hire a comedian or a magician in a Santa Claus outfit to entertain your guests.
How do I plan a holiday party for a large group?
It all starts with careful planning! Like Santa Claus, you need your elves or Tagvenue to help you plan your Christmas party. Pick a venue if you wish to have your party at a restaurant or have enough space to accommodate everyone. You can also work with the venue or preferred vendors to plan your food and entertainment options. Be bold and share your budget with event planners and vendors, as they can work magic to make your budget go a long way. We recommend planning your holiday party at least 4 to 5 months or earlier to secure the best venue and vendors. If you decide to go the DIY way, get some help from your colleagues. Appoint each of them for a specific task, such as decoration and catering, so everything is ready on the day of the party! Check out the ultimate office Christmas party planning guide for some help and our original Christmas themes for some ideas.
How can I throw an office party on a budget for the holiday season?
Good question! While it may seem impossible to pull off a holiday party on a budget for a large group of people, there are plenty of ways to make it happen. For instance, you can plan a potluck station for each department, where everyone can contribute and taste many different dishes. Or plan a DIY holiday trivia or scavenger hunt with some help from your staff. If you're lucky to work in an ample space, a treasure hunt might be an exciting option. Apart from that, $10 white elephant exchanges, Christmas tree decor challenges, potlucks or DIY activities using Canva are all great ways to host a Christmas party on a budget.
How do I know if my Christmas party was a success?
It's essential to find out whether or not your staff enjoy the party to prepare for the following year. It's also a good practice as you can ensure that the event went smoothly and aligned with your company culture. Sending a feedback survey to everyone who attended can help you determine whether your party was a hit or miss. Alternatively, you can request that team leaders discuss their experiences at the next meeting to know how everyone felt about the party. When gathering feedback, consider your staff's different backgrounds to ensure that everyone can enjoy the parties to the fullest!