Are you looking to give your fellow employees a chance to bond over something besides the usual 9 to 5 slog? Team building activities are a great way to bring staff together in fun and enriching way that can also improve morale and business — and London is just the place to do it!
Top ideas for Team-Building Activities in London
London is a great city for team building, with a vast number of exciting, unusual and fun team-building activities on offer. You will definitely be spoilt by choice, but don't worry, We're here to help you plan that corporate day (or evening) out! Take a look below at our list of the best team-building activities London has to offer.
1. Cooking Masterclass – Cook up Something New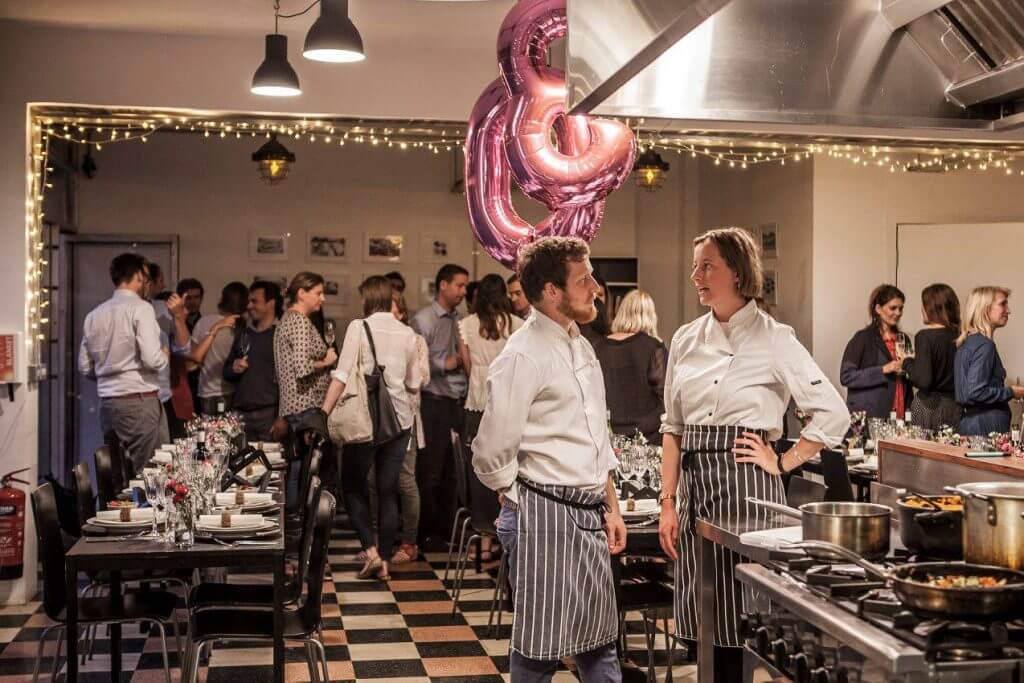 London offers many fun chances to cook up a good time and be able to nibble on it as well. There are many places that will offer your team a chance to whip something up together.
Just make sure to check that none of your staff has any food allergies that you should take into account before choosing a dish. All these venues will save you time on preparation as they provide ingredients, kitchen space and recipes. You have the choice of whether to make it a good-natured baking competition or simply a fun time in the kitchen.
It doesn't have to simply be desserts either, your team can make themselves a 3-course meal at the London Cooking Project, start the experience at the Cookery School at Little Portland Street or have a custom-built intimate event organised by The Avenue Cookery School. Other exciting cuisines are another option, you can take your team out to make Asian or Caribbean dishes. Altogether, this could be a fun, filling and memorable event!
Be sure to check out venues that end the experience with a chance to share a meal or at least a nibble. The chance to bond while preparing a dish – from start to finish – can be a powerful way to bring a team together.
2. Escape Rooms – Problem Solved!
Escape rooms are a great chance for a high-energy team experience. You can choose amongst many different types of rooms at chains like Aimscape or Breakin' Escape. Some escape rooms like Sherlock: The Game Is Now also offer themed packages specifically for team building.
This type of team building may require your group to be split into smaller teams, but this can be a chance to mix up people who don't usually get a chance to interact. Some locations even have more than one of the same room, allowing your team to enjoy the same thrilling experience.
Working together to solve a puzzle is a great chance to bring employees together, as both the reflective employees and the high-energy ones will have a chance to contribute equally to the team's success.
Price: 💲💲💲💲💲
Organisation: ✅
Physical Activity: 🕺🕺🕺
3. Wine Tastings – Team Spirits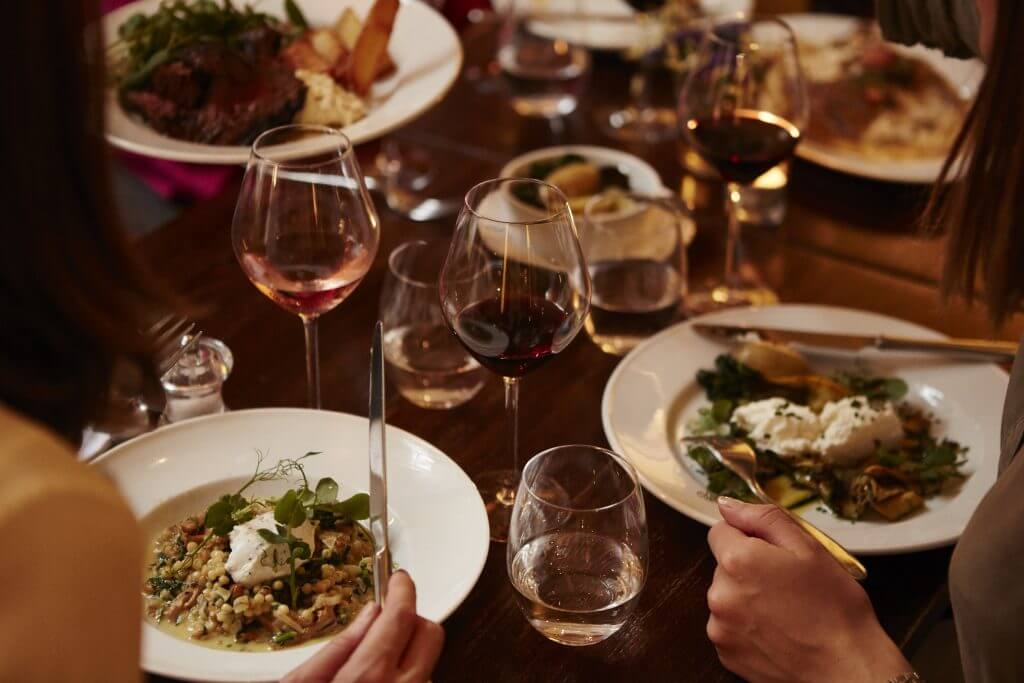 London has a lot of speciality venues that offer curated tasting experiences and tours. These tasting events are a great way to team build, especially if they offer snacks and a chance to mingle. Wine tastings especially are a great way to bring people together, and offer them a delicious bonding experience.
Consider arranging a gin tasting event at one of London's many gin locales, such as The Terrace Bar at the Chesterfield Mayfair, where you can enjoy a gin, or gin and tonic, flavoured experience with your team.
Food and drink have a special way of bringing a group together, whether indoors or out, so take a chance on this singular experience.
Price: 💲💲💲💲💲
Organisation: ✅✅
Physical Activity: 🕺
4. Bingo Halls – Cutting Loose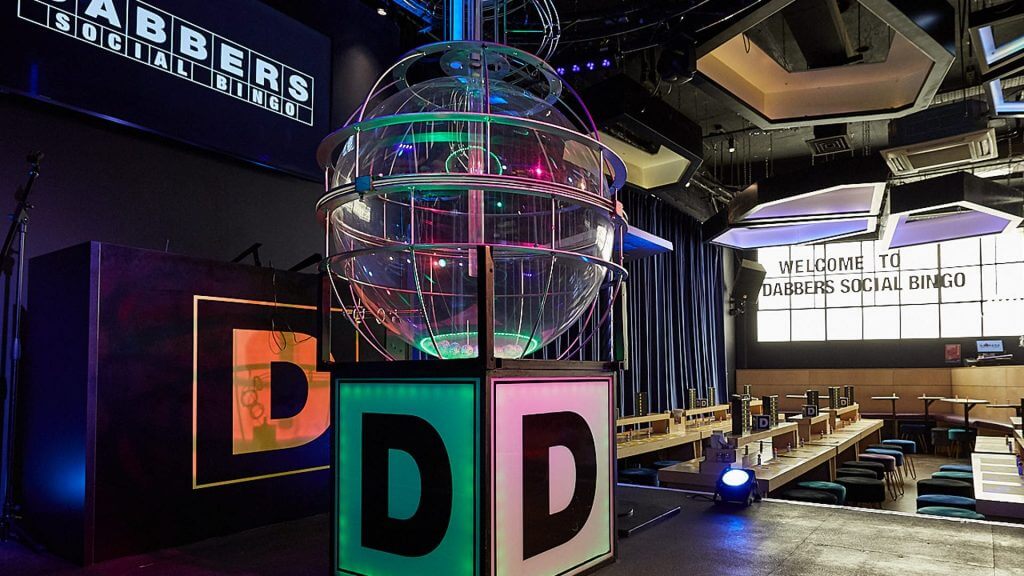 Maybe you want to take your team out for a raucous evening at one of London's new favourite vintage past times? How about some Bingo? The city has a wide range of new Bingo venues that can host your team or even be rented for the evening.
Places like Dabbers Social Bingo cater to the nighttime crowd and will give your team a chance to go head to head with their fellow bean counters in a vibrant setting. For a slightly different take on this old favourite consider Musical Bingo, instead of number-letter combinations, your team will have to test their musical knowledge and match songs to their cards. For those with a more modern taste, consider the Bingo remix experience offered by Hip-Hop Bingo.
This is a great fit for a competitive crowd – but won't arouse any ill wishes – as everyone has an equal chance to win.
Price: 💲💲
Organisation: ✅
Physical Activity: 🕺🕺🕺
5. Bowling Lanes – Strike!
If your team is active and ready for some friendly competition consider bowling at one of the city's many bowling/bar venues.
London's nightlife has embraced nine pins with vigour and there are a number of locations that will let you throw a few balls around in a convivial atmosphere. If your team is large, you can rent out the whole venue in a place like Queens Skate Dine Bowl, or you might want to give your team a more diverse option at a place like All Star Lanes in Holborn, nine-pins are on offer, along with a large bar and old arcade games on offer as well, your staff can mix it up in the way that suits them best.
Great for a high-spirited team that loves to play.
Price: 💲💲
Organisation: ✅✅✅
Physical Activity: 🕺🕺🕺🕺🕺
6. Baking Masterclasses – Heading Yeast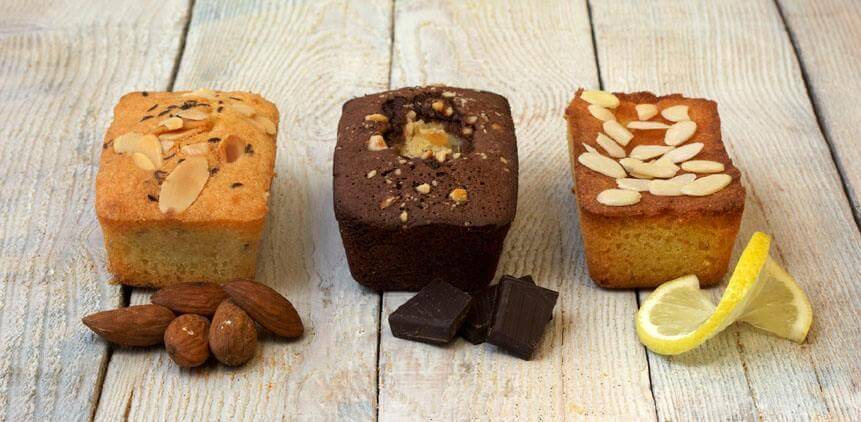 This may be the most out-there suggestion of all, but if anyone has made bread they will know what an intensive yet relaxing experience it is. London bakery school Elvira's Secret Pantry will offer you a chance to take your team to a master class in bread baking. When you are done, why not head back to the office with your bread and a few bottles of wine?
Great for a team that loves to get hands-on in their problem solving – baking is never as easy as it seems!
Price: 💲💲💲
Organisation: ✅
Physical Activity: 🕺🕺🕺🕺
7. Comedy Clubs – Laughter Brings People Together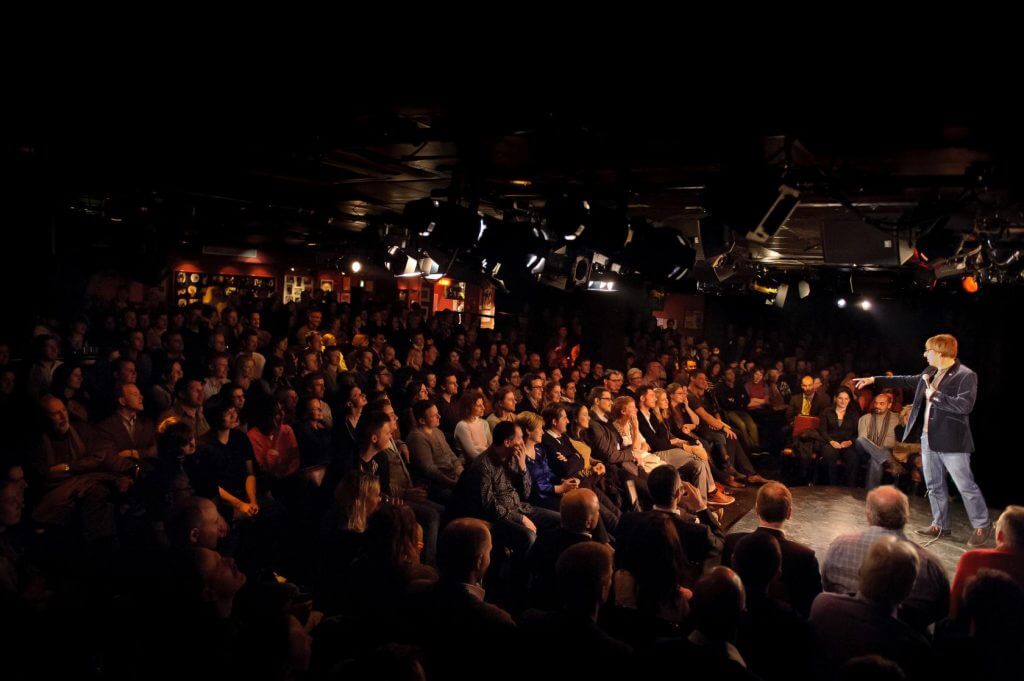 Is there a better way to bond than laughing along with your co-workers? Take your employees out to one of London's amazing comedy clubs and treat them to a relaxing and stress-free evening. Check out The Comedy Store for professional stand-up, or give your team a chance at the open mic at a place like Up the Creek Comedy Club. For a chance to make sure everyone gets out of their comfort zone, mix up the table seating and make sure that everyone mingles before the show starts.
A great night out for a team that enjoys each other's company and has a great sense of humour.
Price: 💲
Organisation: ✅✅
Physical Activity: 🕺
8. Mini Golf Courses – Fore!
Mini golf doesn't have to stay in Brighton anymore! Once solely a beach time experience, mini-golf has reached the big city. Rent a Plonk offers mini-golf experiences, with the added possibility of other team-building games. Consider The Putt Shack for an ultra-modern take on an old favourite. Set your workers free to relive their childhood and remember that while very few are actually good at mini-golf, everyone can definitely enjoy it. There's another benefit too, mini-golf for adults comes with refreshments.
This is great for teams with an interest in fast-paced and friendly competition.
Price: 💲💲
Organisation: ✅✅
Physical Activity: 🕺🕺🕺🕺
9. City Scavenger Hunts – On the Hunt
Is your team is in the mood to get out of the office? Well, how about out of the office and all around the town? Consider a scavenger hunt to get your team's spirit up and blood pumping! Companies like Cluego specialise in offering a dynamic and thrilling race against the clock. Others like City Dash, offer a scavenger hunt with a backstory. The choice is yours.
If your team is able-bodied and into the experience, this is a great way to get them to work together in a whole new way.
Price: 💲💲💲
Organisation: ✅
Physical Activity: 🕺🕺🕺🕺🕺
10. Boat Tours – Take to the Water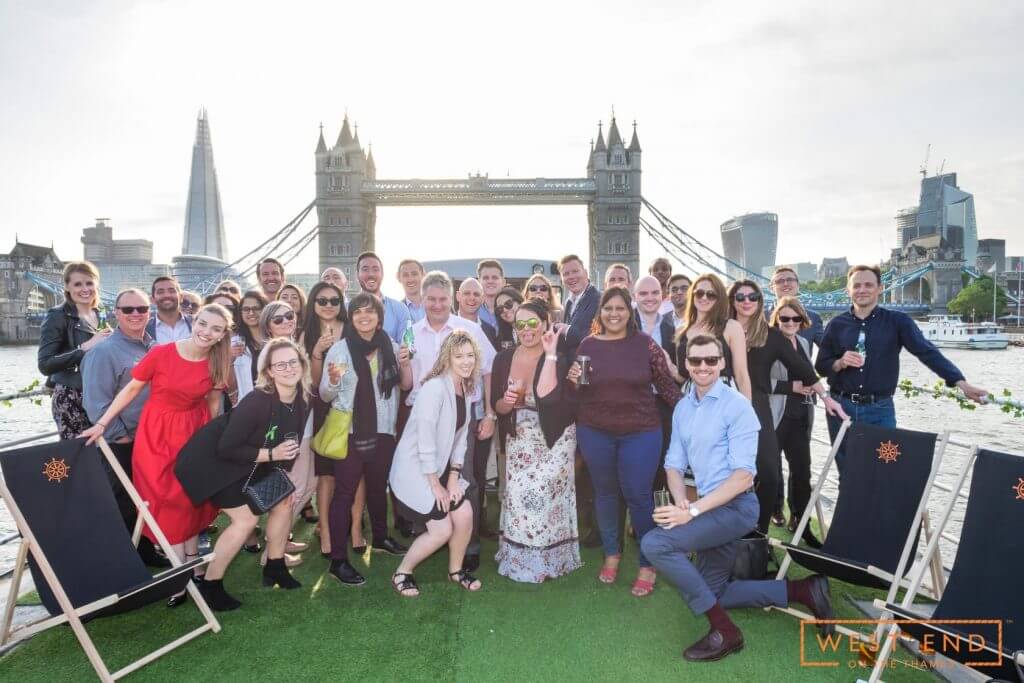 Ever consider taking your team for a day out on the water? Moocanoe offers boat-based team-building events. You can take your team out on guided canoe tours along the river. This is a great way to get everyone in the fresh air and take them out of their comfort zone just a bit. Building bonds with your co-workers is easy when everyone is not exactly familiar with the experience, and this could be exceptionally rewarding if your team is physically fit for this experience. For another alternative, you can lease a larger boat such as The Elizabethan or West End on the Thames which offer catered experiences for a mid-week lunch or early evening get-together with drinks.
Make sure your team doesn't have motion sickness problems that might slow them down.
Price: 💲💲💲💲
Organisation: ✅
Physical Activity: 🕺🕺🕺
11. Sweet Workshops – Sweet Treats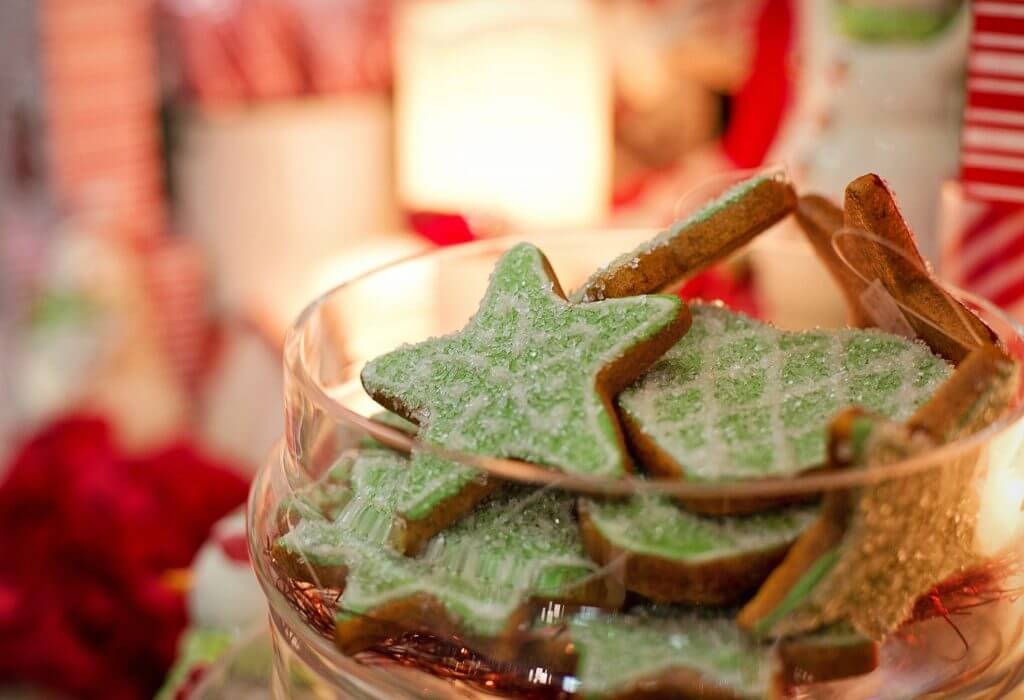 The modern passion for meringue has finally entered the team-building world! Consider a venue like The Meringue Girls and learn how to make those annoyingly delicious sweet treats that always come in a box that is too small. Even better, they offer you Prosecco along with the experience so your team building can have a relaxed and sweetly memorable feel. If meringues aren't to your liking, perhaps you would like to consider some biscuits? The Biscuiteers will usher your staff through a 2-hour journey into the world of biscuit decorating.
Preparing food with a team is an exceptional way to bond, especially when everyone gets to taste the results of this grand effort!
Price: 💲💲💲💲
Organisation: ✅✅
Physical Activity: 🕺🕺🕺
12. Charity – Do Some Good
It's an exciting prospect to combine team building with community service. Take your team out for a day to help others. There are more boutique events such as Cakes for Charity, which allow you to make cakes to be delivered to the charity of your choice. Or ring around to local service organisations and see if they could use a cadre of willing volunteers for a few hours.
Working together for a greater good is a rewarding experience for everyone and builds empathy among team members.
Price: 💲💲
Organisation: ✅✅✅
Physical Activity: 🕺🕺🕺🕺
13. Lunch Out – Surprise!
This might be an oldie, but it is still a goodie. Not every team-building experience needs to be a huge effort, nor does it need to break your budget. You can simply surprise your team with lunch or a happy hour one day! Never underestimate the goodwill that can be generated by sharing a meal together, especially if someone else is paying. Warn your staff in the morning that they will be going out together and make sure that you mix up the seating so everyone gets a chance to get to know one another. London has a tonne of amazing venues that will encourage your team to really get into the experience. Consider The Sky Bar and its terrace with absolutely stunning views of St Paul's. In the warmer weather, a restaurant like The Lost Garden can offer a delightfully green and delicious experience, rain or shine. Or consider the distinctive atmosphere of The Princess of Wales pub where your employees can enjoy a private and one-of-a-kind luncheon.
The choice is yours, but nothing can replace the goodwill among co-workers that a shared meal and a convivial atmosphere can inspire.
Price: 💲💲💲💲💲
Organisation: ✅✅
Physical Activity: 🕺🕺🕺🕺
14. Getting Musical – Hitting the Right Chord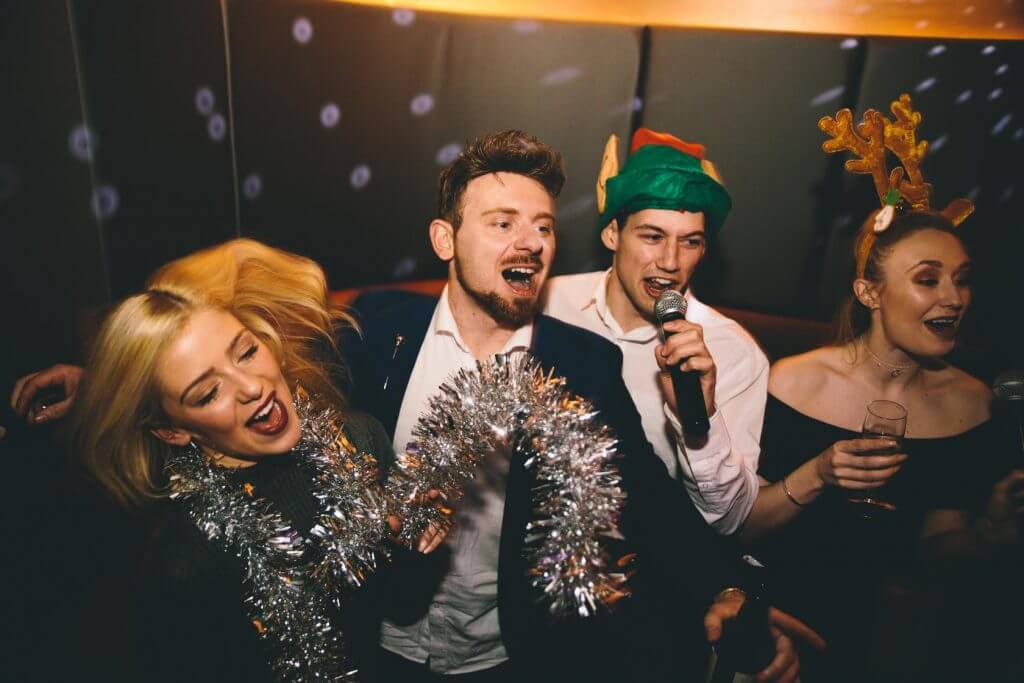 Everyone loves to sing, don't they? Check out any of the city's many karaoke bars like Lucky Voice in Islington. If you have a group of employees who prefer to strum and not sing consider taking them out to one of the city's many ukelele hootenannies. Places like the Queen of Hoxton and the floating ukulele appreciation group Ukelele Wednesdays offer a chance to explore your employee's creative side. They offer a chance to hire instruments, or perhaps some of your staff have a hidden appreciation for this tiny instrument. Whatever the case, with a few drinks, this can be a great experience for your team.
Making music and being silly is a great way to defuse any stress – consider this activity at the quarter's end.
Price: 💲💲
Organisation: ✅✅✅✅
Physical Activity: 🕺🕺🕺🕺
15. Art Workshops – Get Creative
Give your employees a chance to get creative with an art workshop. Places like Studio 249 – Liberté Concept or Paint Jam offer team-building events that will give your team a chance to show off their creative side. When you give creative endeavours a chance to feel like a party you might be surprised at how enthusiastic your team can get. You can also get out those potter's wheels at a place like The Craft Hen. Giving your staff a chance to get their hands dirty will definitely take them out of their workplace rut and can be an amazingly rewarding experience. Consider planning refreshments afterwards so everyone can mingle and share their own experiences of the day.
This is a wonderful experience for smaller teams that enjoy feeling creative.
Price: 💲💲💲
Organisation: ✅
Physical Activity: 🕺🕺🕺🕺
16. Free Team Building Activities – Who's Ready to Play?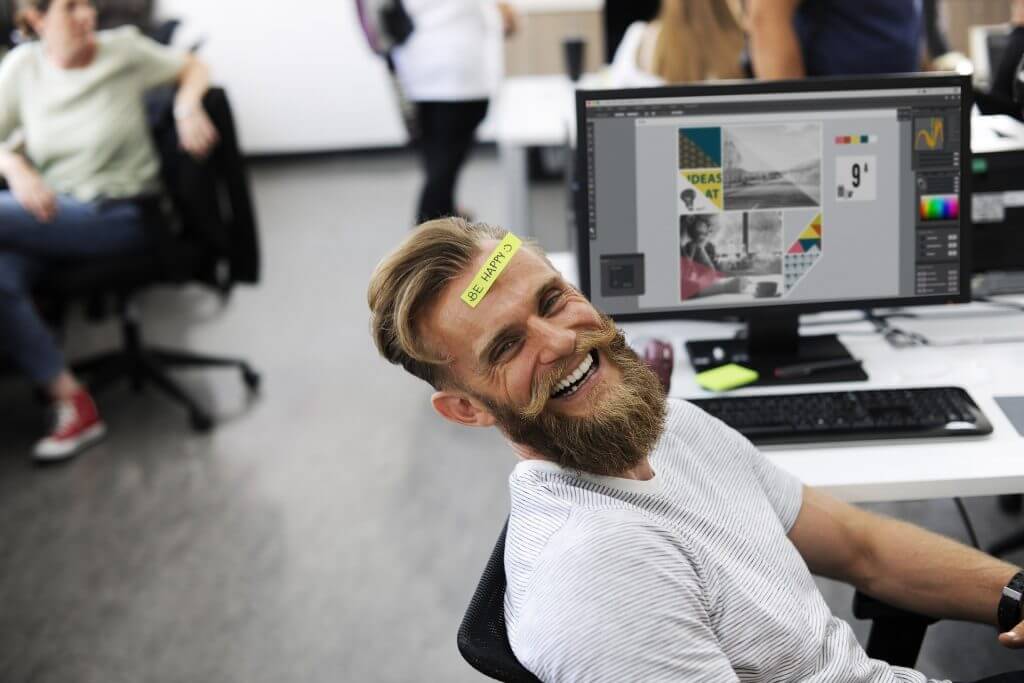 Not every team-building activity needs to break the bank. Taking the time to get to know your team members better is also not just a once-a-quarter endeavour. That is why there are plenty of free activities you and your team could enjoy during the work day. After all, asking your team to give up their personal time for a required wine tasting may not be something they want to do.
Consider team-building games or activities at a prearranged time during the week. Board games or other types of ice breakers can certainly get colleagues talking with each other. Or perhaps organise a breakfast or lunch where everyone agrees to bring in a dish to share? There are even some tried and true favourites, such as a walking group or a lunchtime book group. Your imagination is the limit if you are looking to bring your staff together.
Remember, the most important thing is that they have fun.
Price: –
Organisation: ✅✅✅
Physical Activity: 🕺🕺
Team-Building 101
One important thing to remember when planning an effective team-building activity is that bringing everyone together requires your activity to be fully inclusive. Avoid challenging activities that might be impossible for less active employees. Also, be careful not to plan activities that do not allow your employees some degree of choice. If there is an event that features alcohol, for example, ensure that there are also soft drinks, and nibbles for those who do not drink. Finally, it is a good idea to create a team-building opportunity that will give employees at least some chance for casual conversation.
The most important aspect of team building is to help your employees start communicating better. One MIT study showed that when team members have productive opportunities to connect effectively outside the office, in-office communication improves significantly. Sharing an experience together, and then talking about it afterwards, is a great way for a group of individuals to come together as a true team. So, whatever the activity, consider ending the evening with a drink at a pub if you like.