The most wonderful time of the year is coming! Are you as excited as we are? We bet you are!
As there's no better way to celebrate than by gathering your co-workers around the table for a joyful feast, we're sharing these top Christmas dinner party ideas to make your celebration a little bit more festive this year.
Whether you're a seasoned party host or decking the halls with your co-workers for the first time, this blog post is here to help you create an unforgettable holiday experience for your team. So let's unwrap the secrets to hosting a Christmas dinner party that will be the star on top of your holiday season!
☃️ Top Christmas Party Dinner Ideas to Try This Year
You don't have to spend millions to make your corporate Christmas dinner party one for the books!
🎄 1. Decorate Your Dining Space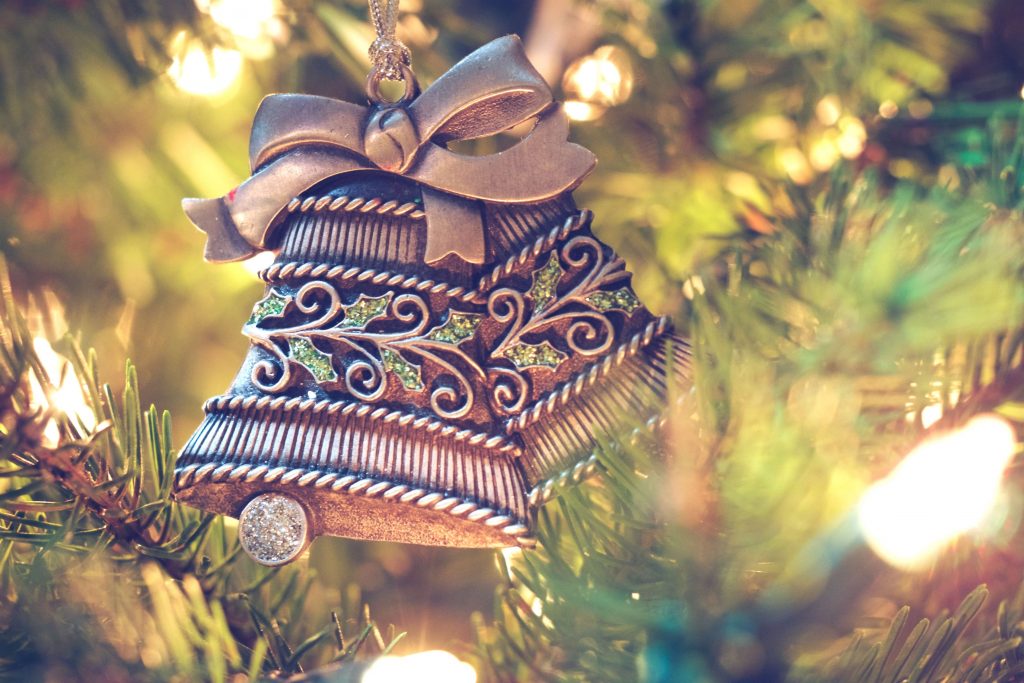 Yes, indeed! The decor of your dining space should twinkle with holiday cheer, just like stars do on a clear winter's night! It will set the mood for a joyful and merry evening, so don't settle only for Christmassy napkins and plates. Aim higher. From glistening ornament trees, fairy lights and glowing candles to mason jars filled with cranberry, pine cones and fresh greens. Let your creativity shine like a Christmas star! Everyone will truly appreciate it.
🎄 2. Serve Tasty Starters
At any Christmas dinner party, first impressions are everything. And this is even more important when it comes to food. Start your feast with a bang by serving delicious starters that will make your coworkers feel jolly in no time. Perhaps you can serve Christmas tree-shaped cheese boards or cranberry brie bites? The options are as abundant as snowflakes on a winter's night!
🎄 3. Cook Traditional Main Courses with a Twist
The crowning glory of your corporate Christmas dinner parties should, of course, be the main course. Is there anything more iconic than the smell of a roast? The answer is a resounding no. It's just not Christmas without the classics like a succulent roast turkey or a juicy ham served up with plenty of gravy, homemade stuffing, and tangy cranberry sauce.
But this doesn't mean you can't add something to the main course that is both delicious and unexpected like maple and miso glazed carrots or a turkey roulade! Even a small change will leave everyone in awe, making the Christmas dinner unforgettable!
Another idea could be hosting a potluck party! Ask your coworkers to bring dishes they can't imagine Christmas without, and learn something new about each other's family traditions!
You may also be interested in:
🎄 4. Prepare Tasty Sides
Why not add some spin by serving a sleigh-full of extra tasty sides?
Start with the classics, such as roasted Brussels sprouts. Jazz them up with a sprinkle of crispy bacon and a generous drizzle of sweet balsamic glaze – because everything gets better when wrapped in holiday cheer. Next, let's move to the comfort of creamy mashed potatoes. You might opt for the garlic-infused kind or cheesy. They are guaranteed to have your guests carolling for more.
Of course, the holiday table needs a pop of colour and a refreshing touch. What better way to achieve that than with holiday salads? Mix seasonal fruits like pomegranates or oranges, add a handful of crunchy nuts, and top it off with a smattering of cheese for a melody of flavours.
🎄 5. Indulge in Delicious Desserts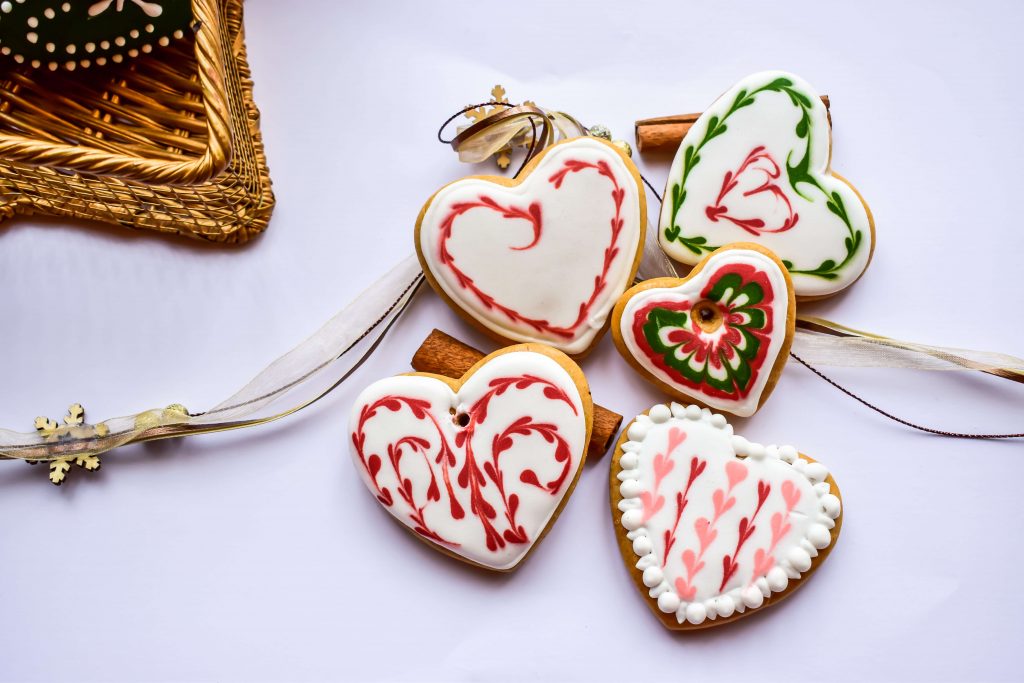 Delightfully indulgent and sinfully sweet, the dessert course should be the star of your corporate Christmas dinner party. That's why this year, we recommend adding a sprinkle of creativity and a dusting of festive magic to your sweet treats by bringing something unexpected to the dessert table, like a Yule Log Cake. This Christmas classic is popular in France, Belgium and Luxembourg. Its intricate designs and rich chocolatey flavour are like a holiday in every bite.
Generally, matching the classic Christmas pudding with a dessert popular in another country will add a memorable twist to your celebration! If your team is from different cultural backgrounds, why not ask them beforehand for inspiration? They will be happy to contribute!
🎄 6. Mix Up Your Beverage Options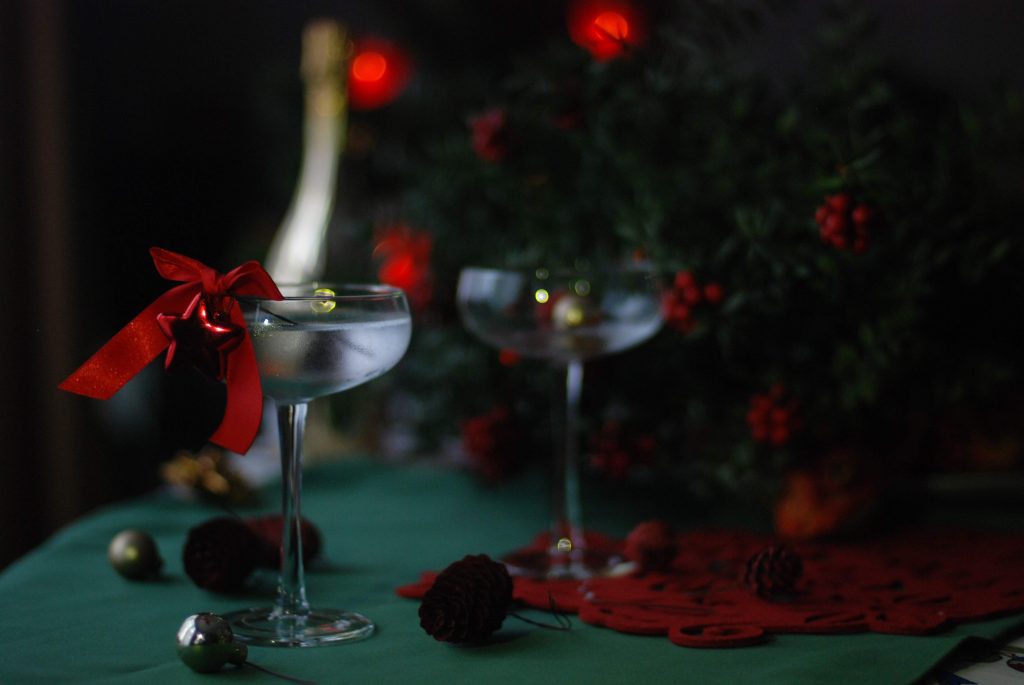 Keep everyone's spirits merry and bright by offering an exciting array of drinks you know they will love. You can offer steaming mugs of mulled wine infused with spices like cinnamon and cloves; it's Christmas in a cup!
If wine isn't your thing, why not set up a Christmas punch bar? This fruity concoction is refreshing and a perfect addition to any holiday table. Just remember, Rudolph wasn't the only one who had a red nose, so remember to offer an alcohol-free version so everyone could join in the fun.
And how about channelling everyone's inner child by having a hot cocoa bar? Provide marshmallows, whipped cream, and peppermint sticks, and watch how everyone cheers up to customise their cocoa creations.
Whether your coworkers want to toast with something traditional or fancy a frosty treat, make sure to have all the options covered. The drinks will flow, and so will the holiday spirit.
Sounds too overwhelming? You can always take everyone for drinks after dinner to some of the best bars in town! On Tagvenue, you can easily book a private bar for a desired number of people!
🎄 7. Offer Themed Activities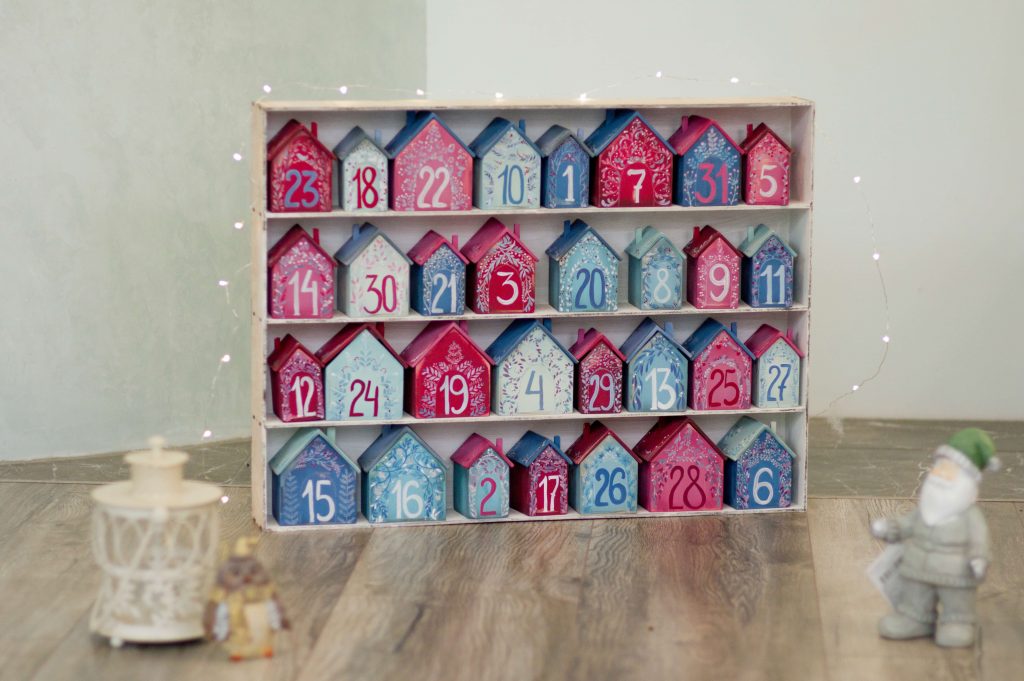 A holly jolly Christmas dinner isn't just about the food but the memories we make. One way to get your guests rockin' around the Christmas tree is by organising some fun holiday-themed activities. Set the stage for a joyous sing-along session with a Christmas carol karaoke contest. Cue the nostalgia and laughter! You can find countless playlists on streaming services like Spotify or Apple Music.
After everyone's voices have been heard (and heard some more), switch gears with a classic Secret Santa gift exchange. You can use online tools that make organising this holiday game a breeze. Of course, you also can't forget to add some exciting games!
You might also like:
As the evening winds down and the snow starts to fall, you can invite everyone to a cosy Christmas movie marathon. There's nothing quite like watching It's a Wonderful Life or Elf to wrap up a festive night.
🎄 8. Add Personal Touches
The beauty of hosting a Christmas dinner party lies in the opportunity to create an experience that's uniquely catered to your team. With personal touches, you can transform a traditional holiday gathering into a memorable event that speaks volumes about your thoughtful approach and attention to detail.
For example, to carry the festive cheer beyond the evening, consider gifting everyone with small favours, like homemade cookies wrapped in vibrant holiday packaging or ornaments. Another great idea is to craft Christmas cards with personalised greetings that will serve as a warm and welcoming gesture that goes the extra festive mile.
🎄 9. Prepare Christmas Dinner Music
Just like icing on a holiday cookie, music is the perfect finishing touch to your Christmas dinner party. A well-curated playlist can set the tone, evoke nostalgia, and even prompt an impromptu carol sing-along!
Begin the evening with soft, instrumental melodies such as renditions from the Nutcracker Suite or a jazzy holiday album to build a warm and welcoming atmosphere as guests arrive and mingle. As dinner starts, transition to classic Christmas carols and popular hits – think Mariah Carey's All I Want For Christmas Is You and Jingle Bell Rock.
And don't forget to include tunes from different eras and genres to cater to all musical tastes. Because a well-curated playlist can turn your dinner from ho-hum to 'ho-ho-ho' spectacular!
🎄 10. Serve Vegetarian/Vegan Options
The joy of Christmas is for everyone, so make sure you don't leave out your vegetarian and vegan guests. If some of your guests have specific dietary requirements, make sure they don't feel left out at your festive feast. Instead, surprise them with options that are as exciting and flavourful as their meat counterparts.
A stuffed acorn squash, a nut roast, or vegan lentil shepherd's pie are some of the options you can include in the menu. Plus, many traditional Christmas desserts can be easily veganised, like gingerbread cookies and mince pies.
What's more, when browsing for Christmas restaurants on Tagvenue, you can easily select the filter Extensive Vegan Menu and choose from an array of exciting spots! This means that with little to no effort, you can win the heart of your vegan and vegetarian guests!
🎄 11. Send Christmas-Themed Invitations
No Christmas dinner party begins at the ring of the doorbell; it begins with the invitation. As the first taste of what's to come, your invitation should echo the festive spirit of your gathering.
Opt for designs with classic holiday symbols such as snowflakes, holly, or a jolly Santa Claus. If you prefer a modern touch, digital invitations offer endless customisation, from animated snowfall backgrounds to your favourite Christmas carol playing upon opening.
Make sure to include key details like the date, time, and whether it's a formal sit-down dinner or a casual buffet. If you're planning a themed party or a Secret Santa gift exchange, include those details as well so guests can prepare accordingly.
And when should you send them? Around 2 months in advance will be ideal!
🎄 12. Choose a Specific Christmas Theme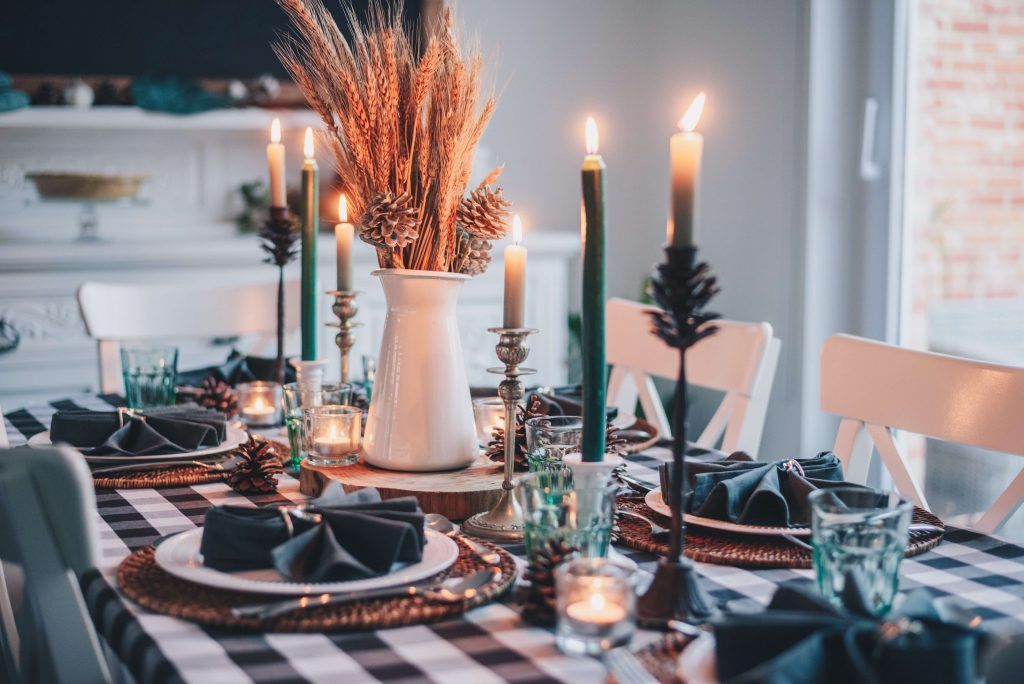 Selecting a unique theme can turn your Christmas dinner party from merry to magical. A theme helps streamline your planning and brings a cohesive and exciting visual appeal to your event.
You might go for a traditional Winter Wonderland with hues of white and blue, sparkly snowflake decorations, and frosted desserts, creating a cosy, ethereal atmosphere. For a whimsical twist, try a Christmas Movie theme, where each dish, drink, or decor element corresponds to a classic holiday film. The Nutcracker theme, with ballet slipper ornaments and sugar plum fairy treats, can add an elegant touch to your party. Or maybe a Vintage Christmas with traditional Victorian-era decor and recipes for a heartwarming, nostalgic celebration. The choice is entirely yours and should reflect your personal holiday spirit.
Need some visual cues? Take a sleigh ride over to Pinterest for plenty of holiday theme inspiration. And don't forget to look into our previous blog posts on themed parties to see how others have made their dinner parties one for the books:
Remember, even though you're hosting, the party should also be a gift to yourself. So, choose a theme that fills you with Christmas cheer too! Deck the halls, and let the holiday magic begin.
🎄 13. Book a Private Dining Experience at a Restaurant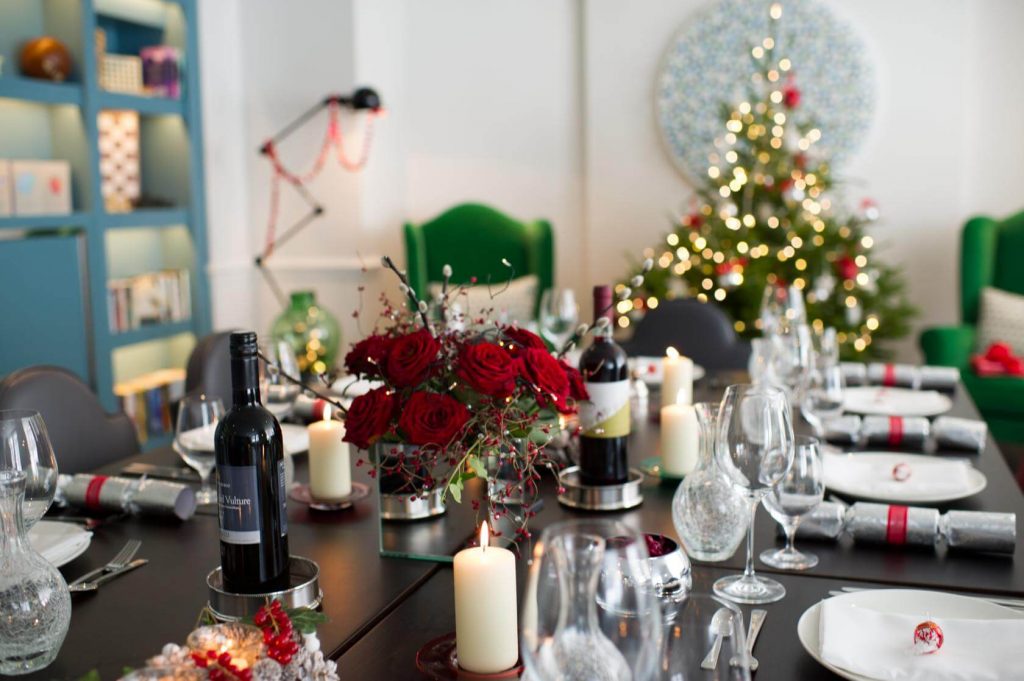 Why not swap the boardroom for a luxurious private dining room in one of the city's top restaurants? Booking a private dining experience at a top-notch restaurant might be the Christmas miracle that will help your team grow closer as they create lasting memories.
With world-class chefs crafting holiday menus that would make even Santa forgo his cookies, there's no shortage of magical dining experiences waiting to be discovered. Many restaurants provide the perfect blend of homely ambience with gastronomic delights, taking the stress out of planning the dinner on your own.
At Tagvenue, we have a ho-ho-whole host of venues to suit every taste and budget. You'll find something to suit everyone, from traditional and classy decor to more adventurous and festive interiors. So why wait? Secure your private Christmas dining experience at Tagvenue today before they're all booked up!
☃️ To Wrap Things Up
Hosting a Christmas dinner party is a fantastic opportunity to spread joy, savour good food, and make lasting memories with your team. With these easy and fun ideas, you'll prepare a feast and craft a celebration that encapsulates the warmth and spirit of the season. Your ultimate goal should be to create a festive atmosphere that encourages togetherness and laughter – because that's what Christmas is truly about.
For more holiday inspiration, don't forget to explore our extensive resources on holiday party planning on Tagvenue. From our friendly guide on how to organise an office Christmas party to ideas for a budget-friendly Christmas soiree to dress-up theme ideas and elegant themes , we have a range of helpful resources to make sure your holiday event is amazing.
Feel free to share this post with fellow holiday hosts and raise a toast to the most wonderful time of the year. Keep calm, jingle on, and check back with Tagvenue for more holiday gems. Happy planning, and Merry Christmas!
FAQ
What should be included at a Christmas dinner party?
A well-executed Christmas dinner party typically includes festive decorations, mouth-watering Christmas food, and a variety of beverages. But it's also common to add some themed activities and personalised touches to make the party memorable and engaging. 
What is the most popular food at Christmas dinner?
The most popular food served at Christmas dinner varies greatly depending on cultural traditions. However, globally, traditional staples such as roast turkey or ham, prime rib roast, and sides like mashed potatoes and roasted vegetables often take centre stage. For dessert, cookies, yule log cakes, and pies are common favourites.
How to entertain guests at Christmas dinner parties?
Entertaining guests at Christmas dinner parties can involve a range of activities. Consider organising a Christmas carol karaoke session, planning a Secret Santa gift exchange, or even hosting a Christmas movie marathon. A hot cocoa bar or a cookie-decorating station can also provide entertainment and engagement. You can also plan exciting office Christmas games. We have a whole blog post about some of the best games that guarantee a fantastic time. 

How can I spice up office Christmas this year?
To add a dash of flair to your corporate Christmas party, consider these steps:
✦ Venue Variety – Opt for a unique venue, like a rooftop overlooking the city or a historic mansion, rather than the usual conference hall. Tagvenue offers an array of unique spaces that you can book in just a few clicks. 
✦ Themed Nights – Host a theme party – think 'Winter Wonderland' or 'Vintage Christmas' – and encourage everyone to dress the part.
✦ Interactive Stations – Include cocktail mixing classes or gourmet cooking demos to get everyone involved and mingling.
✦ Guest Speakers or Performances – Hire a motivational speaker, comedian, or local band to provide entertainment that aligns with the festive spirit and corporate ethos.
✦ Tech Integration – Use augmented reality (AR) or virtual reality (VR) booths to offer a futuristic touch.
✦ Personalised Gifts – Go beyond the generic with personalised tokens of appreciation for each team member, signifying their contribution to the company.