Worrying about what to do for your birthday? Well, if you are thinking about celebrating in the capital, London is just the place to do it in style. Even taking into account the city's well-earned reputation as a global culture and nightlife capital, you'll likely still be amazed at the variety of ways to celebrate. Whether it's your 18th or your 50th, there is sure to be something to tickle your fancy and make this milestone something to remember!
It's easy to be spoilt by choice in London, so if you are still in decision-making mode and not sure where to get started, take a look at the suggestions below to help you zero in on what you might want to do for your birthday. We want to help you make that very special day an extra fun one!
Costs in London vary widely – you can have an amazing time on the cheaper side of the street or you can have as much fun as your wallet allows. Just remember that the most important part of your birthday celebration is yourself – decide what makes you happy and go for it!
Party the night away
Looking for a birthday blast? Put on your dancing shoes and check out these ideas for an all-in – and possibly all-night – birthday on the dance floor.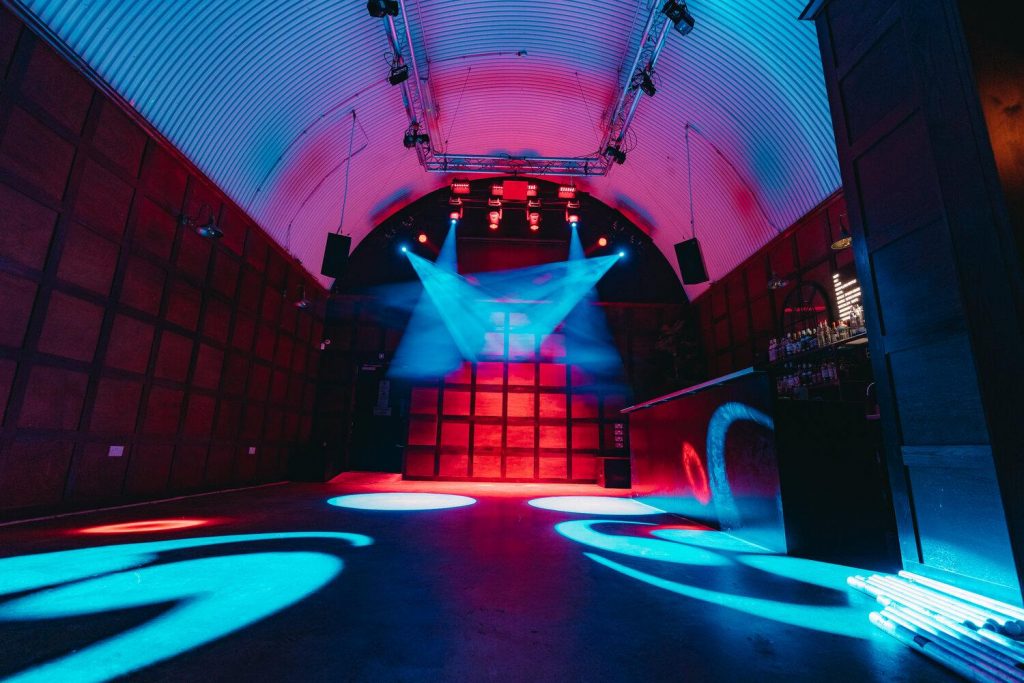 Ready to hit the town? Age doesn't matter when you are looking for a real knees-up. If you're getting your nearest and dearest together for a night of drinking, dancing and no regrets, try dance clubs like Bermondsey Social Club. Most London clubs are happy to help your party happen and offer a range of experiences to help you get your groove on.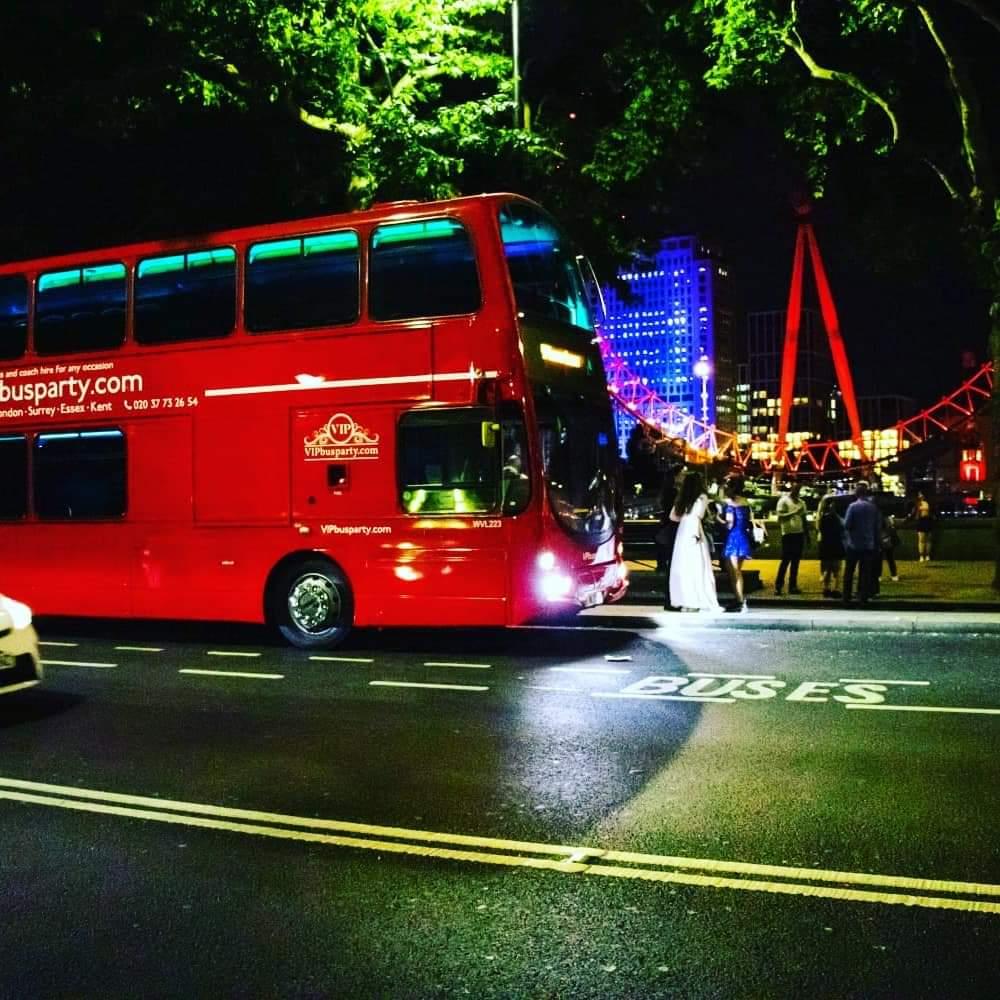 Want to hit the road? Look into hiring a private bus. These bespoke double-decker buses offer the option of a larger guest list and a tour of the town. Choose the sort of bus you prefer – there are vintage buses on offer, as well as some more specialised, including gaming options or a dance floor. Spend your birthday tooling the streets and partying in style.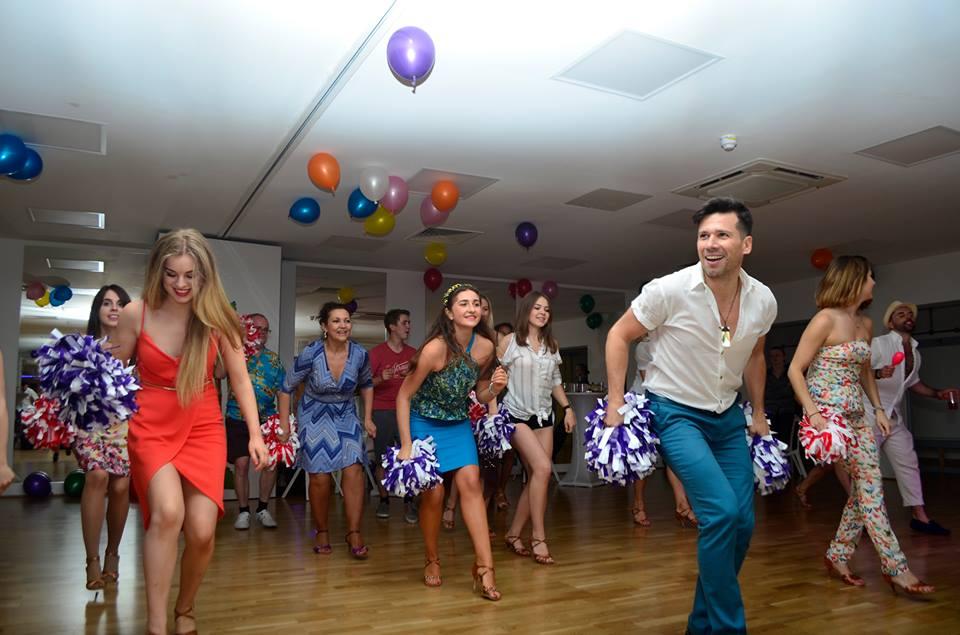 Consider making your celebration a little vintage and taking to the dance floor. Even if you've got two left feet, it's your birthday. Try starting off with a swing workshop, or check out any of London's many dance schools to see what's on offer. Studios like The Swing Patrol offer social events for newbies to get you started. If you already know how to jive, put on your best duds and head on over to The Blitz Party and celebrate your birthday like it's the 1940s all over again. If you want a different kind of dance experience, check out some other options, including Bollywood dancing, Cheerleading or even (for those with a fondness for New Wave) an 80s & 90s dance class.
Keep up with those thrills and chills
Looking for a low key birthday celebration, that will leave you with the kind of memories you'll want to remember the next morning? Consider one of these activities, great for smaller groups that share a common interest and love to geek out!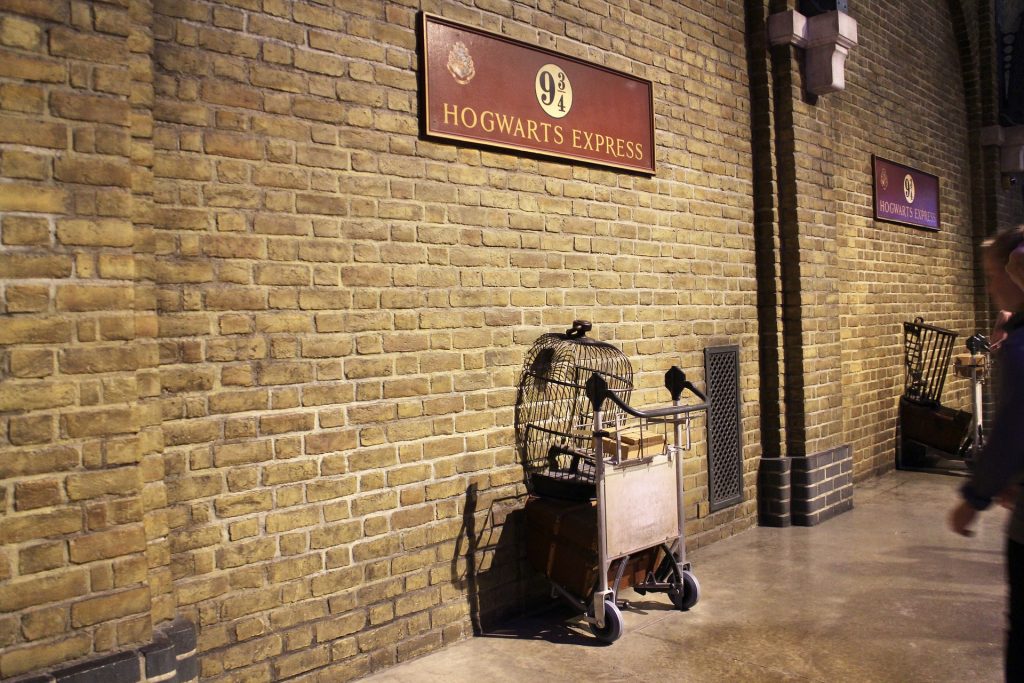 It might be a bit pricey to get a group of Muggles together to visit the Warner Bros Studio Harry Potter Tour, but plenty of other options are available. Themed tours, both free and paid, are available to show you far more of wizarding London than just Kings Cross Station. Some will also offer extra activities — Magical London begins their tour by sorting participants into their proper houses. Take a look at the options and maybe even plan some in-character celebrations for later in the evening.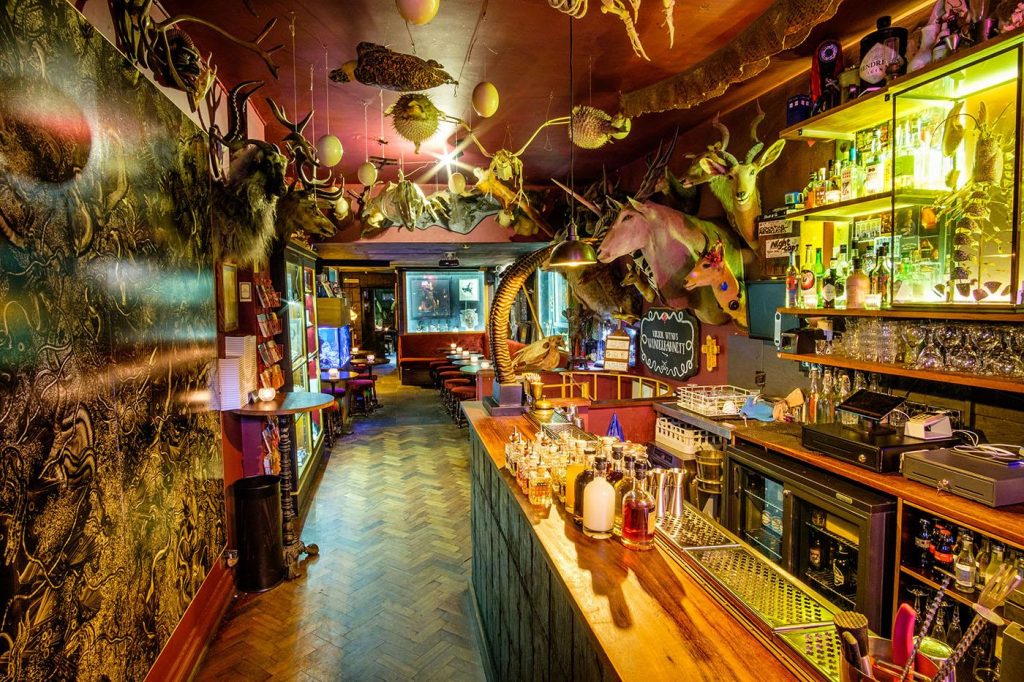 If you want your birthday to be a memorable – and potentially terrifying – experience, consider heading out for an adult story night. A popular feature of London nightlife, storytelling events range from the scary to the thoughtful, hitting every emotional stop in between. Professional storytellers such as London Dreamtime are known for enthralling and dreadful tales presented in the dark at hidden spots in London's streets, graveyards and abandoned buildings.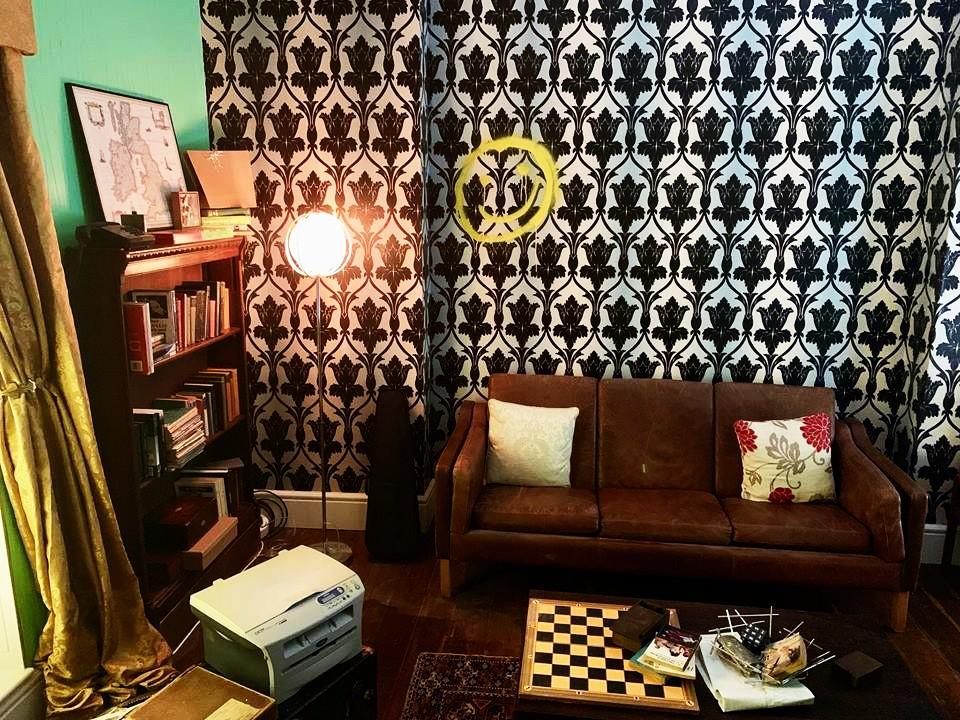 Escape rooms might seem a bit last year by now, but none of these places has been resting on their laurels. In London especially, escape rooms have just kept going from strength to strength. Fully immersive and high tech, escape rooms can be a great experience for a birthday evening. If you are a Sherlock fan, consider this room designed especially for you by the creators of the popular show. Also, check out Lock'd for its ultra high tech rooms, and see if you and your friends can outsmart the clock.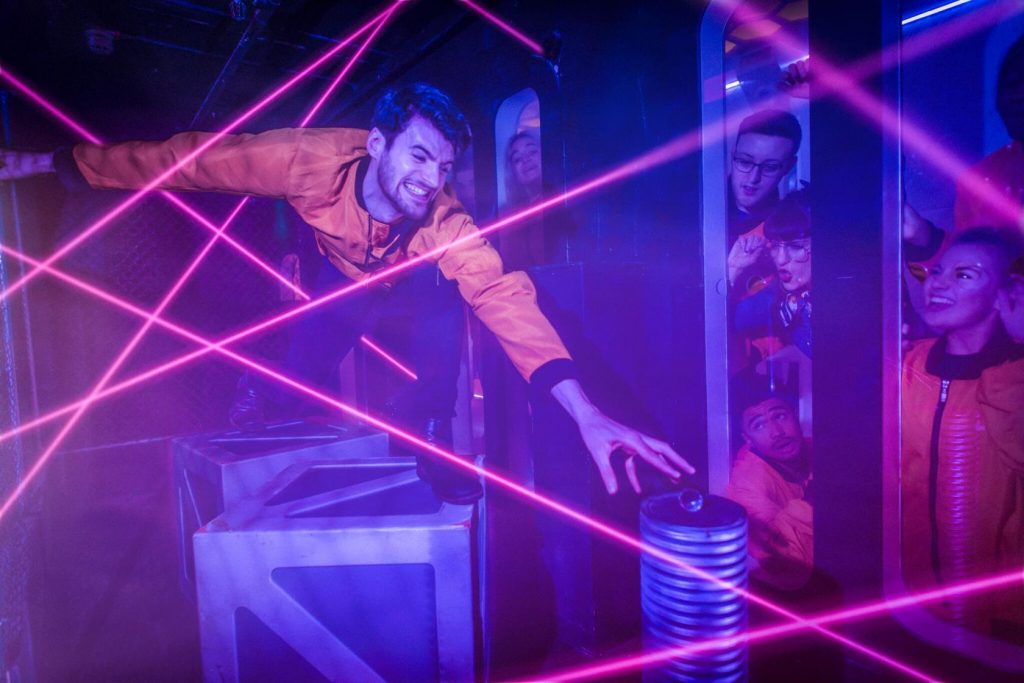 If you are looking for a full-on birthday evening, consider one of the city's many venues for immersive theatre. Hunt a serial killer with The Secret Theatre or take your guests along for an Agatha Christie-style melodrama on The Murder Express. Possibilities will abound when you and your guests become part of the action.
Get in on the Action!
Are you and your crew the active sorts? Consider one of these amazing opportunities for a little friendly physical competition on your birthday. Throwing yourself into the action is a great way to dissolve all that birthday stress and just focus on having fun! Just don't hurt yourself – after all – it's your birthday.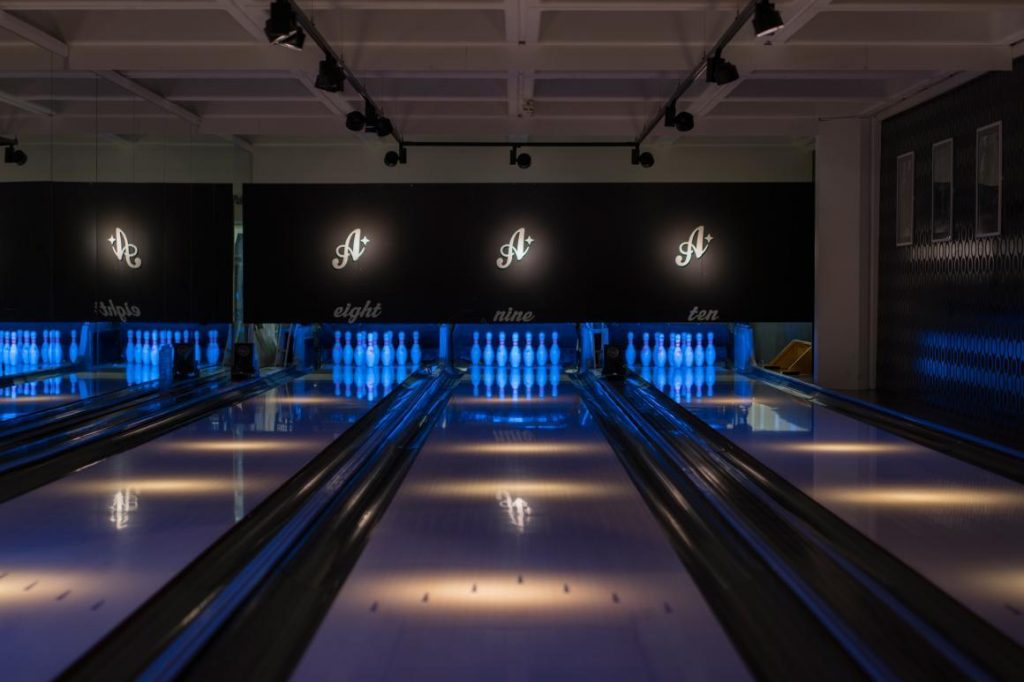 Birthdays can be stressful, so maybe you want to blow off a little steam with a game or two of nine pins? London has a wide range of opportunities for night owls with an urge to throw some balls around. It doesn't matter if it's your 21st or 40th, everyone enjoys bowling. The Loft at All-Star Lanes in Stratford can bring back the fun of this childhood game. They even have one venue designed to offer bowling full-on American style. This being London, be aware that these will not be your average bowling alleys — all will likely have something extra up their sleeves. You can even check out the Queens Skate Dine Bowl, which offers both a bowling alley and an ice rink.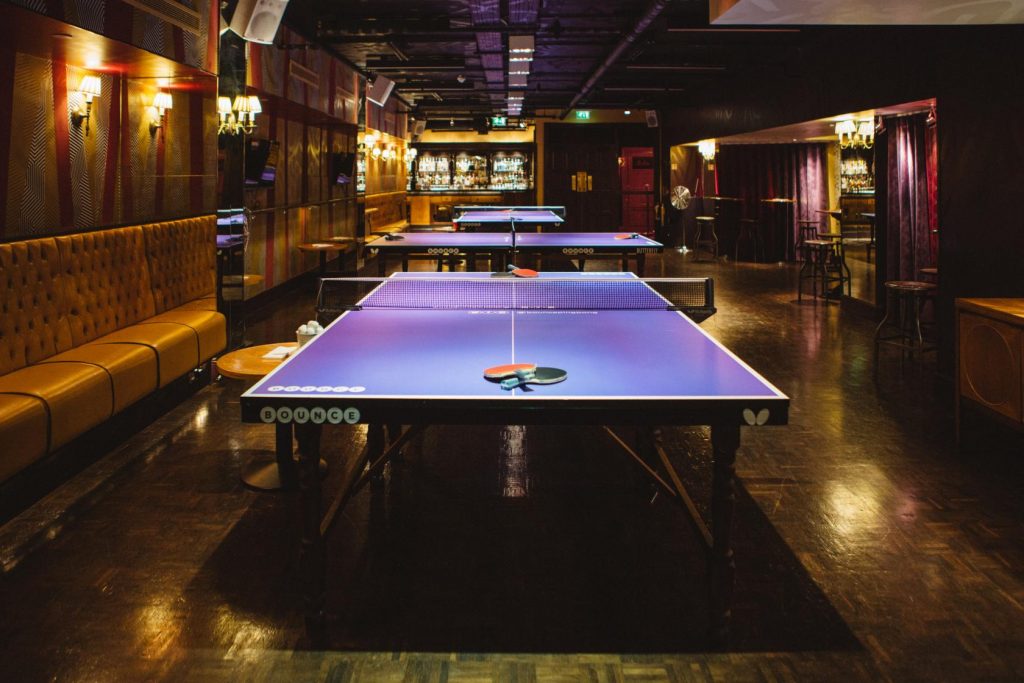 Ping pong is sweeping the city – are you up for a bit of friendly competition on your birthday? Try any one of the city's several popular venues for a game and a pint. Of course, Ping Pong isn't the only ball game making a splash in the city. Beer Pong, anyone? And it's not just beer any more, some places offer the classic game with prosecco instead. You can even celebrate in a venue filled with arcade games. For a game-filled night out, make a reservation for your group first, as these places fill up quickly.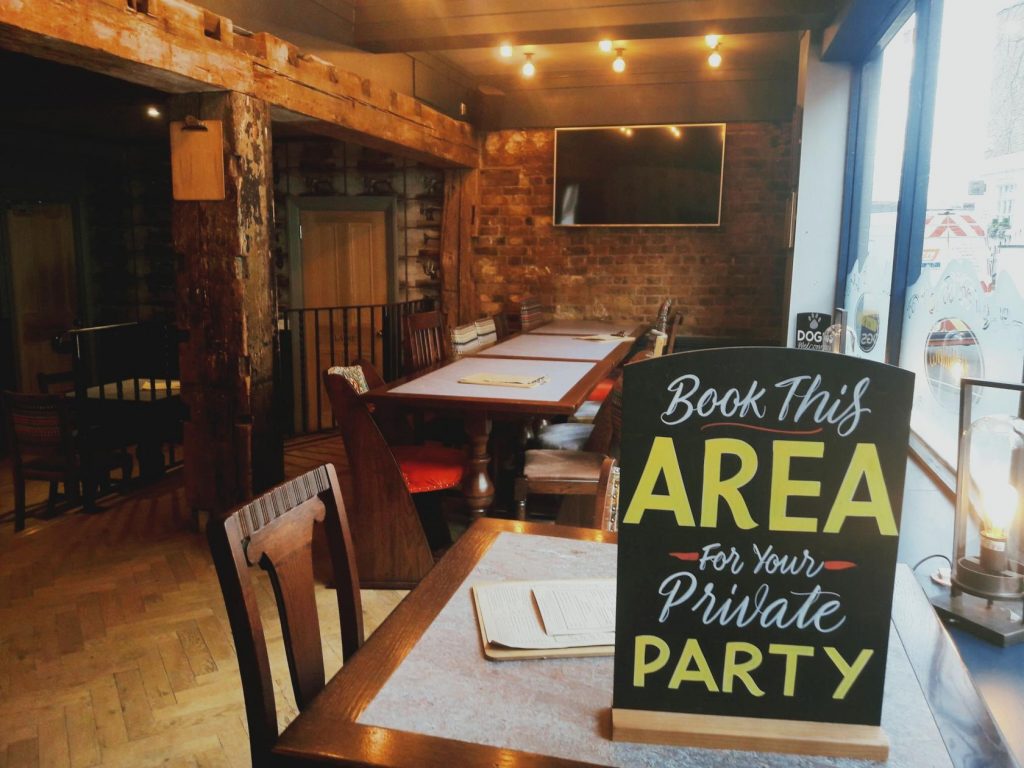 Ready to embrace your inner warrior? Consider celebrating your birthday learning one of the city's newest pastimes – axe throwing. These popular places will introduce you to what they call Urban Ax Throwing. With instructors on hand to walk you through the process, you can spend an evening feeling like an action hero. You will have to head elsewhere for a drink afterwards though, as this venue doesn't serve alcohol.
Crossing the bar
Feel like putting a few pints away on your birthday? Or maybe deciding on your favourite gin for that perfect G+T? Consider taking your birthday party to one of London's many speciality venues for high-class imbibing of the best craft beer or cocktails from the city's cleverest mixologists.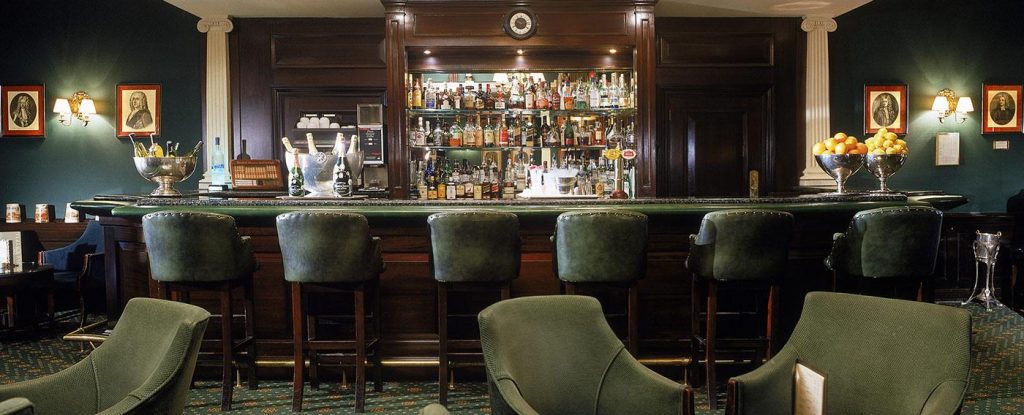 You might want to seriously consider moving your birthday on to greener and wetter pastures and book a visit to one of the city's micro-gin distilleries. With gin tastings and tours of the facilities, these events can be a lot of fun for those with a taste for this very British beverage. Some distilleries will combine their tastings with an excursion to a sit-down dinner if you are feeling peckish.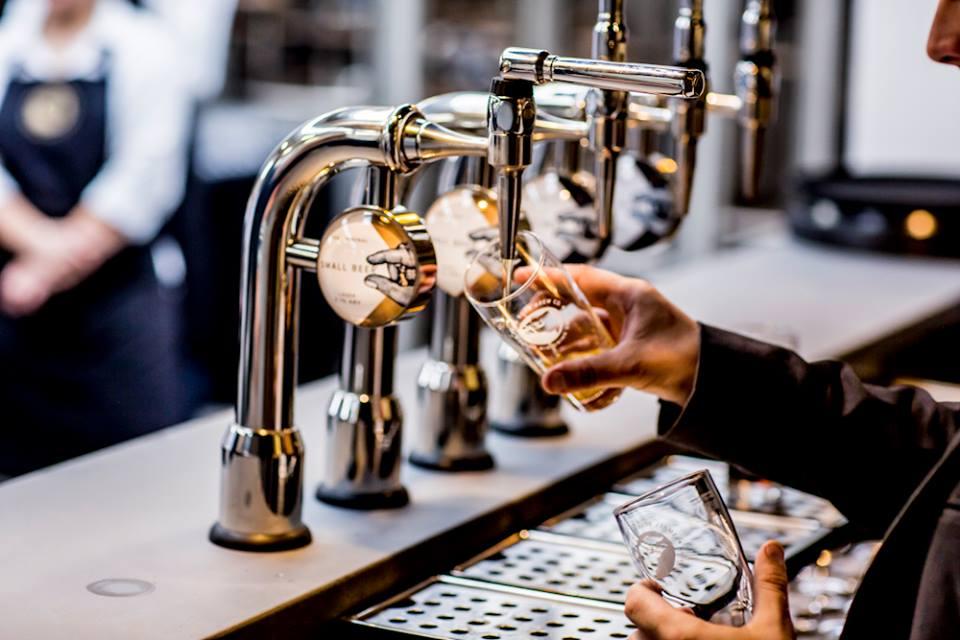 Of course, it's not hard to find someone to spot you a pint on your birthday, but how about a mile's worth of the city's best craft brew? The Bermondsey Beer Mile (more like two miles nowadays) is the unofficial name for a stretch of craft breweries in this area with taprooms all open during the same hours on Saturday afternoon. You can start at either end of course, but Southwark Brewing Company's bar is a favourite first stop for an epic birthday pub crawl. Check out our platform listings for some other great pubs.
Keeping it quirky
Not every birthday needs to be a statement of purpose, sometimes you just want what you want. Consider some of the city's quirkiest and funniest places to have a spectacular birthday.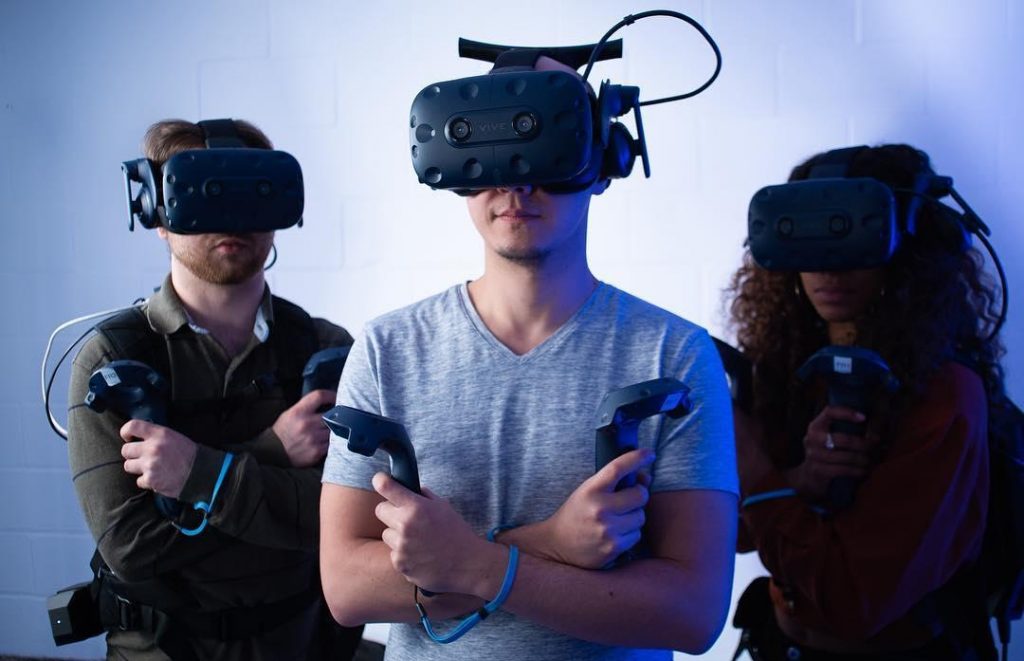 Want to spend your birthday racing against the clock? Picture yourself and your friends on a 100-minute hunt through London's streets, avoiding capture, uncovering secrets, and deciphering clues. Did you manage to finish on time? Don't forget to get your group together to cool down in the pub afterwards and compare notes! Urban immersive adventure is a high energy group activity offered by firms such as UndercoverDash that will show you London in a whole new way. There is a whole range of exciting themes available from several providers, including nighttime steampunk adventure and a zombie apocalypse. If you feel more inclined to experience your apocalypse in a virtual reality setting, you can find that too.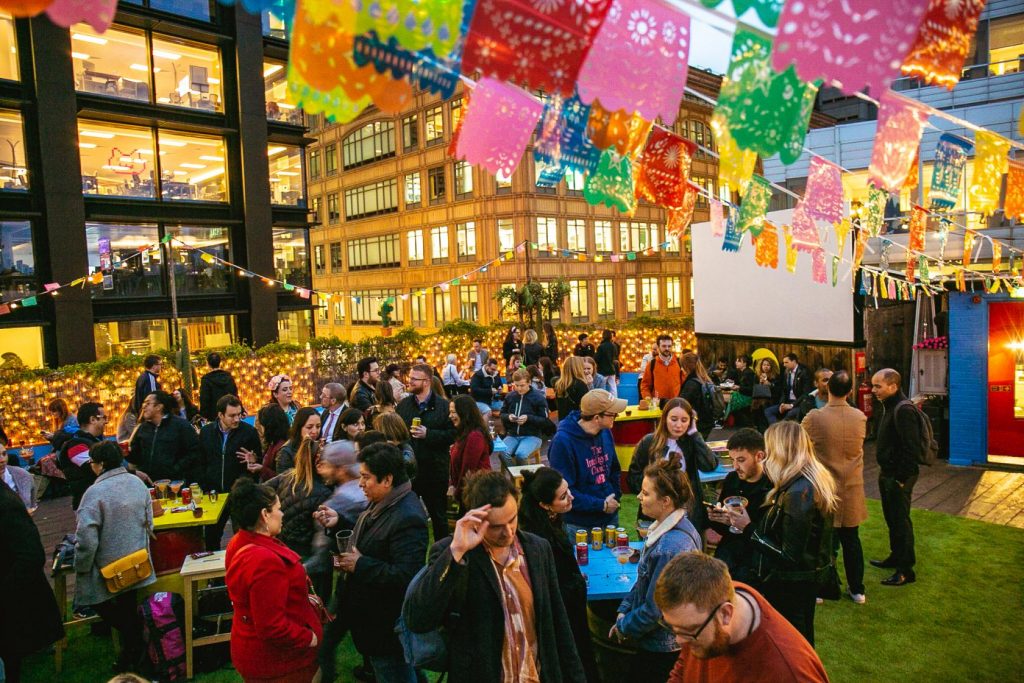 It's time for something new this birthday! Grab a few mates – and a few ukuleles – and head over to one of the many London venues that offer get-togethers for the "Uke-curious". There are many pubs around London ready to offer groups a chance to jam, and some even offer instrument rental for a small refundable deposit. Perhaps even call ahead and see if you and your friends can learn to play "Happy Birthday"!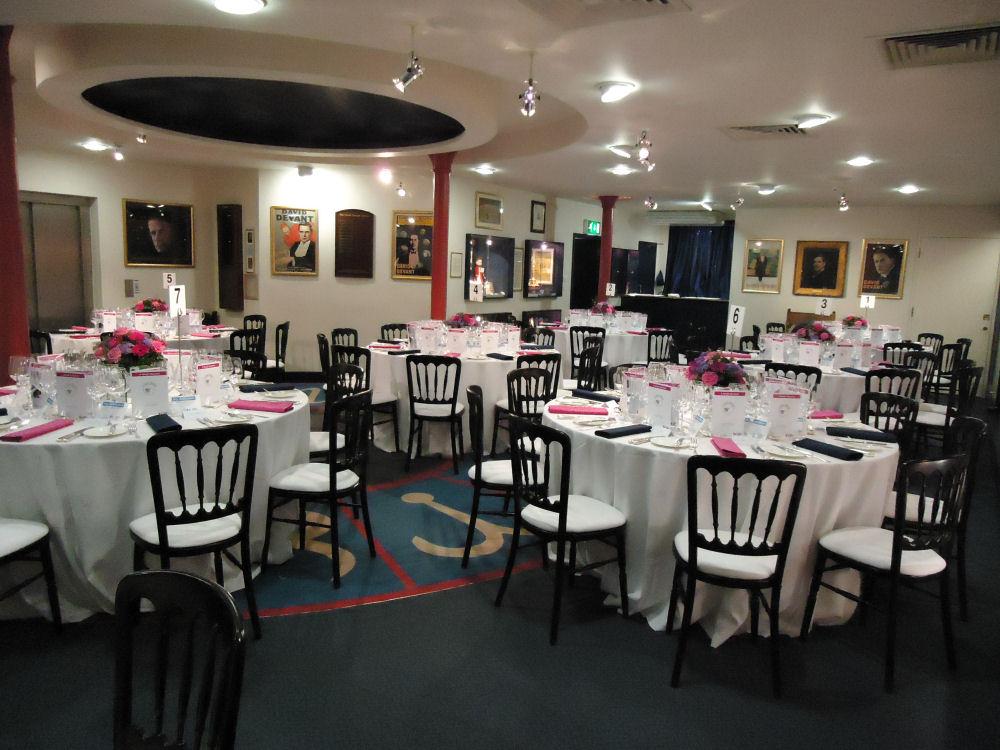 Every birthday should be a bit magical, right? Well, London has some great opportunities to make sure your celebration is just that. Whether it's magic at bars where waiters will perform close up magic tricks at your table or a live performance, you can definitely have a birthday that will amaze and astound.
Summer in the city
It's hot in London in the summer, but you want to celebrate your birthday without getting burnt. So why not try one of these fun options on the water or high above the streets of the sweltering city?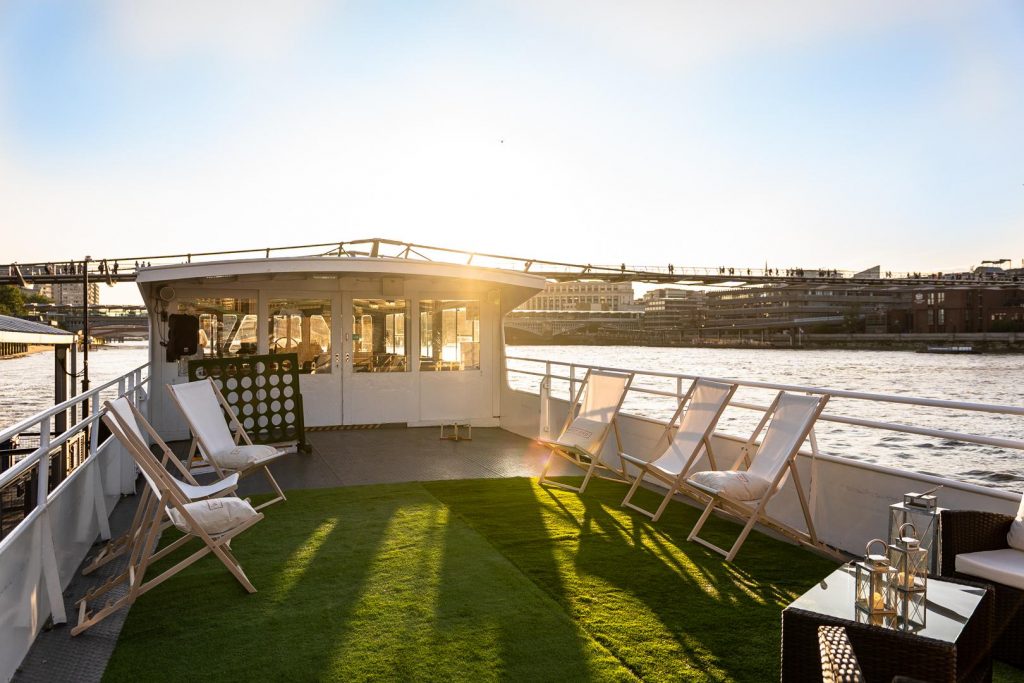 Considering a party boat for your birthday? You can choose one for hire or join an already scheduled cruise. Music, dancing and drinks are all on the menu — the choice is yours. Consider a traditional party host such as London's Original Boat Party or perhaps one of the new-fashioned silent disco boats which offer a multi-channel musical experience via headphones so everyone can dance if they want to.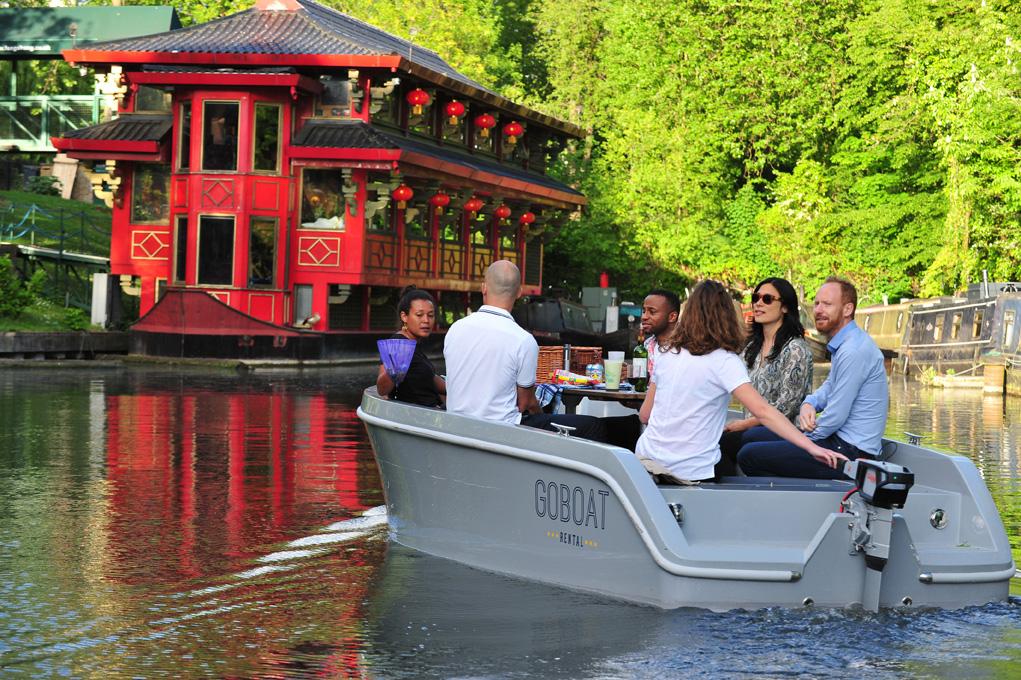 If the scale of your birthday party is just a bit smaller, consider renting a hot tub to float down the Thames in grand, and steamy, style. Skuna Boats hires 'hot tugs' – floating hot tubs with an engine – that can you can sail down the river yourself – complete with beverages – or your party can join a guided tour and you can soak in the atmosphere along with your muscles! If you are more interested in personal boat hire, check out offers for small crafts or even a picnic boat.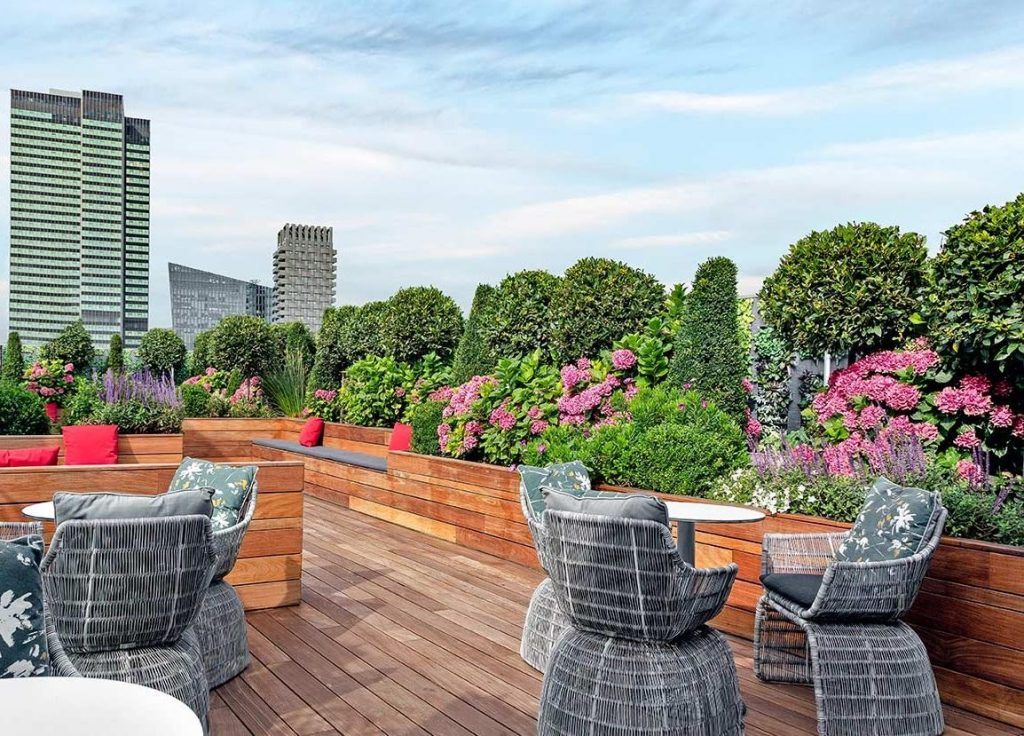 Enjoy a birthday viewing of London's amazing skyline when the weather is fine. The city is known for its numerous rooftop dining establishments with their gorgeous view of the London skyline. You can even lunch on a permanently moored 1927 steam yacht with amazing riverside and city views. Check the weather before you decide but just imagine the photos!
Whatever you do on your birthday, just remember to have fun. After all, birthdays come but once a year!
---
---
---
You might also like