The time has come — you're planning a birthday party! Although the whole planning process is exciting and fun, it can get overwhelming at times. Especially if you don't know how to start planning a party from scratch.
When do I start? What to focus on? What should we have to eat? How can I make sure that the party is fun? We know these questions have popped into your mind more than once, haven't they?
Luckily, you've got us! We've prepared a guide that will help you plan this birthday party like a pro. Don't worry – any questions that might crop up during the planning process will be answered here!
Sounds tempting? Then dig in and start reading now!
8 Steps to Planning a Birthday Like a Pro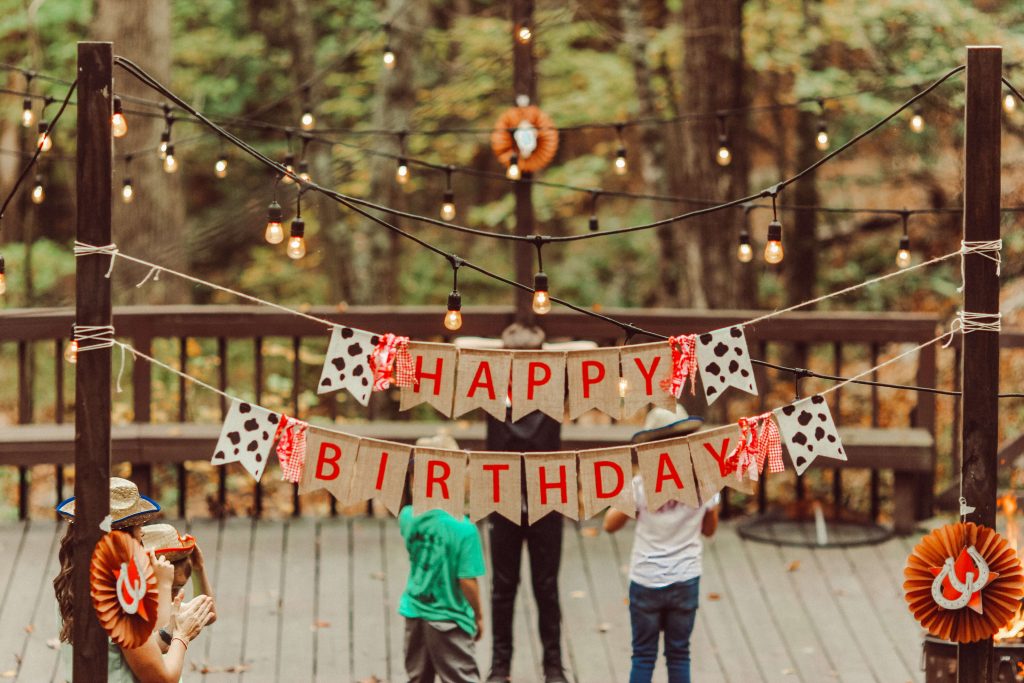 1. Select a Birthday Party Theme & Style
Nothing elevates a party like an awesome theme, so make sure to pick a good one.
You can pick viral themes that everyone will love, such as Cowgirl/Cowboy, Jungle, Glitz & Glam, Disco, or Rockstar, or build one that is about you and your hobbies. Maybe you're into crafting or love Marvel or Game of Thrones? Use it to your advantage and come up with something that will remind everyone that it's your birthday.
Having an established theme will help you pick an ideal venue and other party elements, such as food and decorations. You'll be able to make the event coherent, hence easy to remember.
At this point, you should also consider what sort of party style will complement your theme. For example, if you're considering a birthday brunch or dinner, why not ask your guests to dress up as celebrities? And if you're leaning towards laidback celebrations, you can have a garden party and hire a few food trucks.
Remember, there is no right or wrong birthday party theme. You can get creative or keep it simple. The most important thing is that you have the time of your life with your favourite crowd.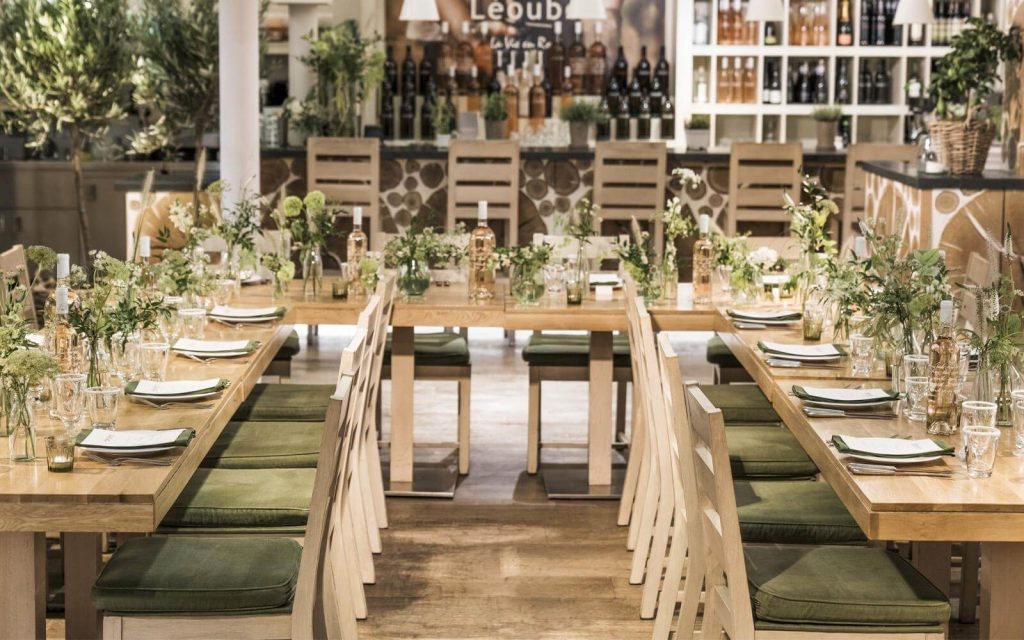 2. Set the Birthday Party Date
Picking the proper date is a crucial part of planning any birthday party. After all, it's the key factor that will influence attendance.
Ensure that you pick a day and time when you know that most of your guests can show up. According to our data, most birthday parties take place on weekends.
However, if you're planning to rent a venue and don't want to break the bank, you may consider having a party in the middle of the week. That's when most venues offer lower rates which may allow you to hire some more upscale locations for a lot less!
The best way to pick a venue that meets your needs and budget is to browse the offers on different dates — you'll get the idea of which cool spots are available and can compare them according to your needs.
Have you set the date? Choose a date and check out our list of venues in your preferred location! You'll be spoilt for choice.
3. Decide on a Budget
Now, let's talk about money. How much would you like to spend on organising everything? Divide the preferred amount between such elements as venue rental, catering, beverages, entertainment, decorations, and birthday cake, along with any other party elements you'd like to have.
Remember, don't rush the process! Consider which option will work best for your budget. Is it organising a party at home and preparing the food on your own, hiring a caterer or renting out a bar or a restaurant that will handle all the preparations for you?
You've got tons of options. It's a good idea to create a spreadsheet (or write your calculations down) to compare which option will fit your price range best.
Creating a budget is important to your enjoyment of the birthday planning process and picking solutions that won't break the bank. Make sure it's one of the first steps you take and you'll be nothing but happy and satisfied with the results.
4. Make a Guest List
A good party needs guests, of course!
Take time to draw up a list of people you want to invite. This list will help you figure out how you plan out the space to ensure that everything falls into place. And, of course, figure out how much space you need for everyone to kick back, relax and enjoy the party.
If you're planning a birthday party at a venue, estimating your expected number of guests will help you find the perfect space on venue marketplaces like Tagvenue which allow you to filter offers based on your requirements. That way, you will always be able to pick a venue that will accommodate all of your needs whether its guests, catering, or entertainment.
5. Choose the Best Birthday Party Food & Drinks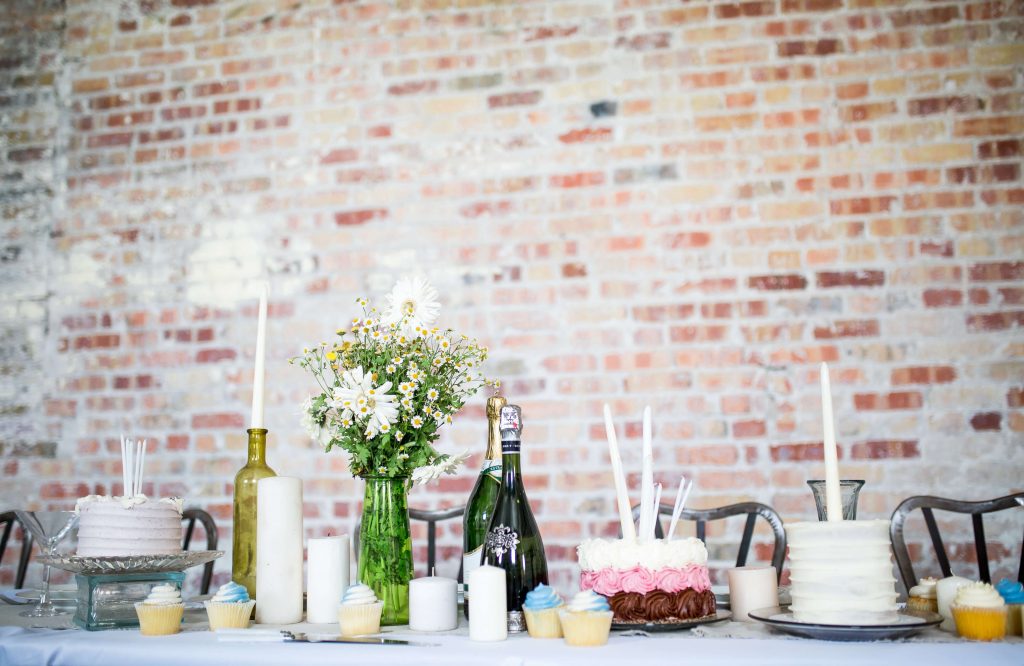 Now, let's talk about the essentials: food, drinks, and the star of the evening, the birthday cake!
Birthday Party Food
Whether you're planning a backyard barbecue or an elegant dinner party, food is always going to be at the heart of any celebration. After all, neither you nor your guests want to starve! Think about serving something that is both appropriate for the occasion and matches the theme and style of the party.
For cocktail parties, stick with finger foods that can be easily consumed while standing up or sitting down. For a sit-down dinner, you may consider a full course menu or a buffet. Each option has its pros and cons, so take time to decide which will work best for your party.
Perhaps your guests aren't afraid to taste the unknown and would love a chance to eat something extravagant or unexpected? Or how about asking everyone to bring food platters with their favourite snacks, sweets, and finger foods? This idea is perfect for home parties, as well as parties held in blank canvas venues.
What we mean is, don't be afraid to get creative and make exciting choices for your birthday party. After all, the more unique (but still delicious!) options you serve, the higher the chance that the party will be successful!
Birthday Party Drinks
Why not tailor the beverages to your party and theme? Consider serving all-time classics such as Tom Collins, Mimosas, Martinis, beer, and non-alcoholic beverages to keep everyone happy.
Pro tip: Think of having a signature cocktail that will match the party's theme! It's definitely a fantastic way to make the birthday party stand out from the crowd. Plus, you'll save some extra coins!
Birthday Cake
Of course, you need to have a cake! It's a tradition that most guests expect at a birthday party. And let's be honest: who doesn't cherish blowing out the candles and making a wish while everyone is singing Happy Birthday to you?
You can try making your own cake to personalise it with whatever colours or images you want. Or you can order it at your favourite bakery and ask them to tailor it to your personal taste. And in case you're not a fan of birthday cake, consider serving cupcakes, your favourite pie, or a tart instead.
Or how about leaving everything to professionals and letting them take the plunge? You'll be surprised how easy it is to be the decision-maker and not worry about coming up with food and drink ideas.
You can rent anything from restaurants, bars, and clubs to wineries, breweries, and garden venues and tailor the birthday menu to your taste.
Hop on Tagvenue to discover and book a space that exceeds your expectations!
6. Book an Ideal Venue
Renting a venue for a birthday party is a great way to spoil yourself and have the celebration you've always wanted. Whether it's something simple like booking a trendy bar or going all out with an extravagant ballroom, a hired venue will take your event up a notch.
Apart from that, hosting a birthday party at a venue will give you the chance to fully commit to spending quality time with your guests. Going back and forth to the kitchen to bring more food? Worried about the cleanup after the party? Are you taking care of everything on your own? Why not skip all of that and have a well-deserved celebration that you can enjoy!
How to book an ideal venue?
Hiring an event space is not as difficult as it seems. Especially when you've made up your mind on the budget, date, guest number, guest list, theme, and party style. Deciding on these key elements should already give you an idea of whether a restaurant, bar, gallery, or warehouse will work best for your event.
When browsing for venues, you should also pay attention to their location. Your first choice option should be easy to reach via public transportation and car. Trust us, the longer it will take for the guests to get to the party, the more it can impact their mood. So make sure it is right on!
Pro tip: Pick at least 3 venues that have caught your attention and compare them based on what they offer. Talk to the venue managers, and don't hesitate to ask for an individual offer. That way, you'll be able to choose the best space that fits your requirements.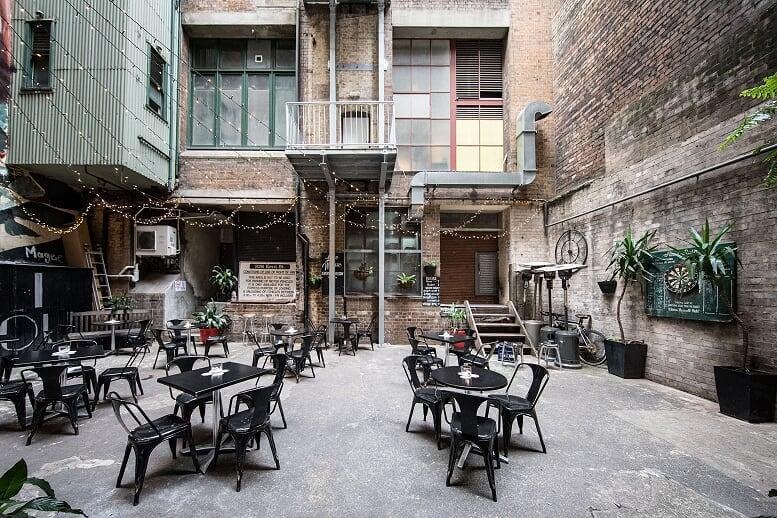 7. Choose the Entertainment
Now, let's skip to the fun part: the birthday party entertainment! If you want your party to stand out, you need to offer some sort of activities that will keep the guests engaged from start to finish.
You can add some karaoke to channel your inner Christina Aguilera or Pharrell Williams, organize an online escape room, or plan a murder mystery. You can even take it up a notch and hire a professional entertainer, a DJ, a band, or a mixologist.
And what would you say about hiring a professional photographer? They can capture all of those special moments that may happen during the celebration. And you won't have to worry about missing any important details or having bad-quality cell phone photos from someone who didn't know how to use their camera properly!
To add some more fun, why not create a picture-perfect spot with disposable cameras, props, and decorations that will help everyone channel their creative spirits!
But these are only a few of the vast array of entertainment options at your fingertips. You can really show off your creativity and keep your guests happy with activities that will keep the party mood light.
Pro tip: Don't forget to bring to the table some fun drinking games as they are perfect ice-breakers and can really add some kick to the atmosphere!
8. Send Out Your Birthday Party Invitations
You've got your venue, you've got a fun theme, decorations, and entertainment chosen. Now it's time to let the world know about your birthday bash!
And what's a better way than sending out personalised birthday party invitations?
Make your guests excited and pick ones that will match the party's vibe. Thanks to websites like Canva and Pixelied you can design your own unique invitations that will help you personalise your event.
Of course, you can also use fillable invitation templates or e-invites.
Whatever option you choose, ensure that you include all the essential information, such as the date and time of the party, the location, the RSVP date, your contact info, and any extra details like the dress code, BYOB, etc.
Pro tip: Once your invitations are ready, send them no later than one month in advance so everyone can mark the date on their calendars.
How to Plan a Surprise Birthday Party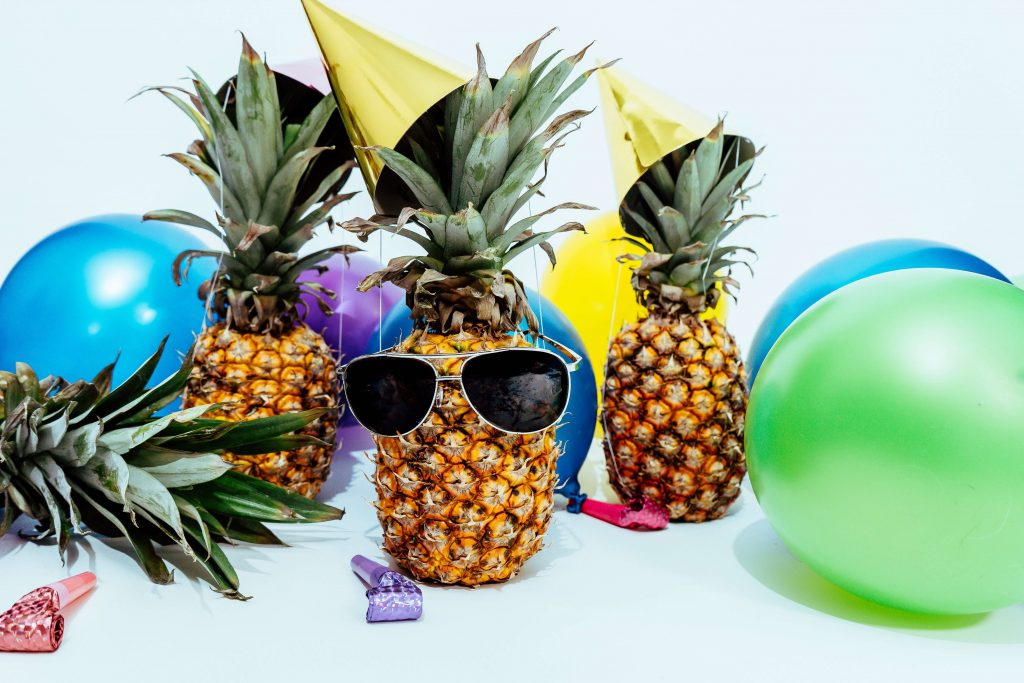 Want to know how to plan a surprise birthday party for someone to add some exciting kick to their special day? Well, the key to success is to plan all of the above party essentials without the guest of honour finding out!
Yes, we realise it can be a bit tricky (especially when you live with that person!). But trust us, it's doable!
Just remember to hammer out all the party-planning details at a time when the person is not around. Yes, don't make any party-related phone calls or exchange any text messages! Otherwise, they may catch on pretty quickly and find out that you've been planning something.
You should also involve two or three trusted accomplices who will help you keep the party a secret and help store the decorations, presents, invitations, etc. for you.
Apart from that, you need to think of a great birthday party reveal and instruct all the invitees on how you would like the guest of honour to find out about the surprise. It's best to provide the details in the invitation or in person. On top of that, you should consider sending the invitations around 2 weeks before the party, to reduce the chances of someone spoiling the surprise.
Wrapping It All Up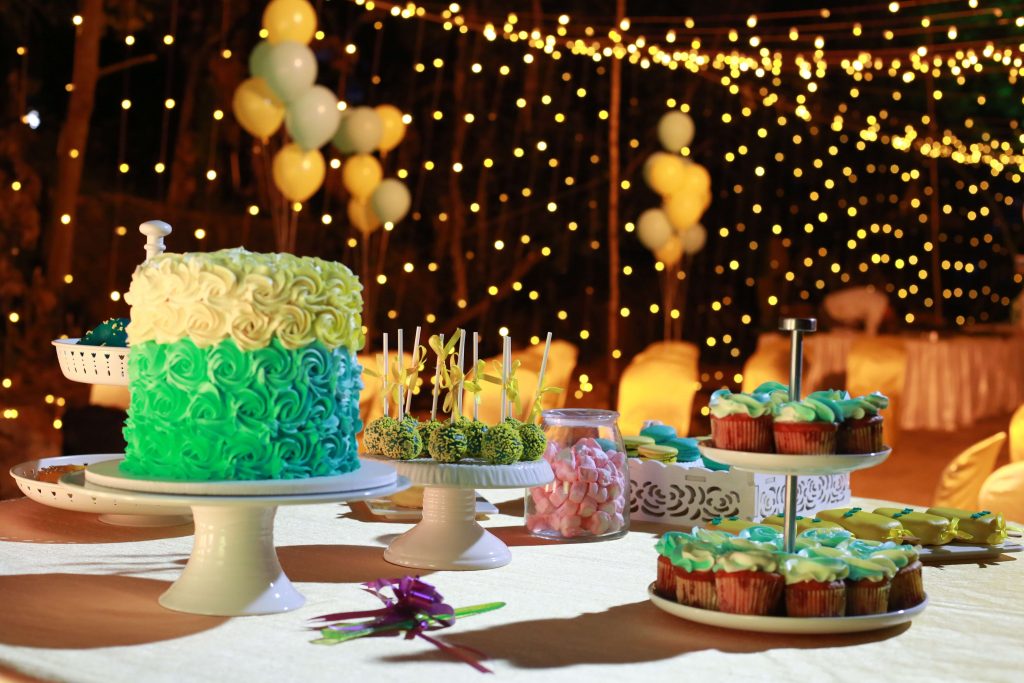 See? Planning a birthday party can be fun and exciting! The key is to know the essential steps you need to take to plan something truly memorable. And now you know them all!
So what are your plans for the party? Make them happen and start organising an event to remember now!
To keep your planning process smooth and enjoyable, here's our birthday party checklist that you can use at any time!
Enjoy and have a whale of a time!
FAQ
How early should I start planning a birthday party?
The date will depend on whether you're planning a birthday party at home or in a venue (which we highly recommend — you can save time and money!). 

But, in general, it's best to start your party planning at least three months in advance. You will have plenty of time to think through all the details and plan the event from start to finish without a hitch.
What type of venues can I rent for a birthday party?
You've got an array of options! The most popular among the celebrants are restaurants, bars, and cafes as they also offer in-house catering. This makes it less time-consuming to plan the menu for the party. You won't have to deal with other vendors and can make the decisions in one place. 

However, you can also rent more unique spaces, like museums, art galleries, dance studios, warehouses, lofts, etc. They may give you much more freedom to decorate the space up to your liking, so it will match the party's style and theme. 

For outdoor celebrations, you can choose from a wide range of rooftop venues, gardens, and patios/terraces. 
When should I send invitations to a birthday party for adults?
You should send invitations at least a month in advance. This gives your guests enough time to plan their schedules. And it gives you the chance to report any changes in the guest list to the venue, or an outside caterer in case not everyone can attend. 
But for small parties, it's not unusual to send invitations even two weeks in advance.
When should I book a venue for a birthday party?
You should start searching for the perfect birthday party venue around 6 to 3 months before the party. This will give you enough time to find a venue that matches your budget and is available on the date you choose. Plus, you won't have to rush with the decision-making, and you'll be able to carefully check the offer and discuss any changes with the venue manager. 

Pro tip: Secure the booking only after you've decided on a budget and guest list! That way, you'll ensure the space matches your requirements and that you pick one that matches your expectations.