Birthdays are a unique time to honour life, love, and the individual journeys we have all embarked on. Perhaps you are finding yourself wondering how you can make your birthday celebrations even more remarkable and unforgettable than ever before.
There are endless ways to make the day extra special, whether you're organising a party for a friend, a beloved member of your family, your significant other, or even just for yourself. That's why we've gathered the best birthday party ideas that will elevate your celebration and will undoubtedly make this year's special day one you will remember fondly for years to come.
The possibilities are endless, from distinctive themes to avant-garde indoor and outdoor activities to laid-back celebrations in the comfort of your home. We've gathered everything you need to know regarding the kinds of remarkable celebrations you can throw this year, including birthday planning tips, birthday decor and theme ideas and everything else you will need to get inspired.
Whatever the special milestone may be, from the very 1st to the 100th birthday, we are certain you will find what you are looking for. Gather the birthday cake and candles together, send the invites and prepare for the best birthday bash yet!
How to Plan a Birthday Party– Unwrap the fun with creative birthday party ideas
Your birthday is just around the corner, but you're not quite sure how to celebrate. Should you throw a big party or keep things low-key? Maybe plan a special outing or spend some quality time alone? With so many options, it can be tough to decide, and quite frankly, sometimes even slightly overwhelming.
But don't worry – we've got some ideas that will help you make the most of the special day, no matter what kind of celebration you're in the mood for. Check out all of the unique birthday party ideas we have gathered together to share with you!
Birthday Party Venues are Your Best Friend
Host a memorable bash at a special event space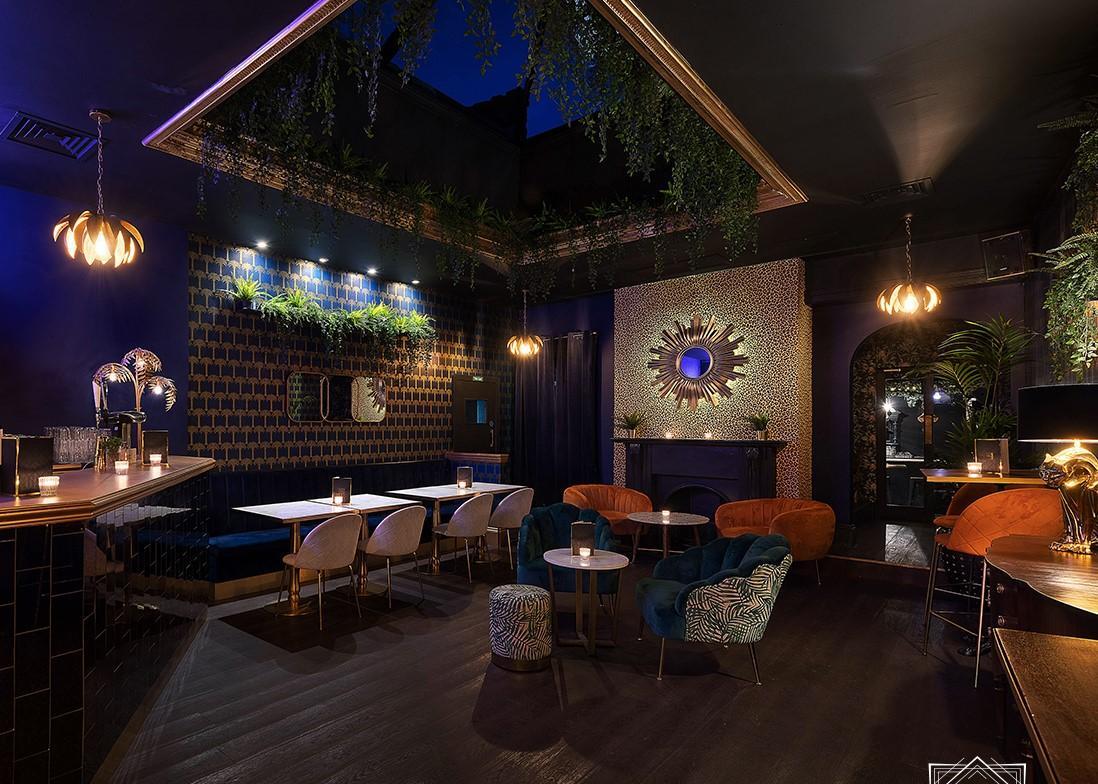 Hosting your special day at a birthday party venue may be the best option if you want the ideal celebration without having to worry about logistics such as clean up, decorating, and dealing with caterers. Birthday party venues not only provide a place that is ready to use, but they also provide experienced and knowledgeable staff to assist you every step of the way, allowing you to enjoy your party and concentrate on celebrating with your loved ones.
Many venues provide extra features like lighting and sound systems, reducing your stress even further. Of course you have to choose the right venue as your choice can make or break the entire party. Luckily, there are plenty of options out there to suit a wide range of preferences and budgets:
For those who enjoy delectable meals and beverages, a restaurant or private dining venue can be the perfect choice. These locations will offer you a cosy and intimate setting where you and your guests will be able to commemorate the milestone in style.
Nightclubs, pubs, and bars can also be great options for anyone who wants to dance the night away on their birthday and enjoy a more lively atmosphere. 
If you're looking for something more creative and engaging, activity-based venues are a fantastic choice. These can include anything from karaoke bars and escape rooms to venues where you can take classes in cooking, painting, or pottery.
The options are truly endless, so whatever your interests and preferences may be, there's sure to be a birthday party venue out there that's perfect for you! Whether you're dreaming of a trendy city venue, a cosy countryside retreat, or a breathtaking waterfront or skyscraper venue, Tagvenue has it all. To help you get inspired, we've put together a short list of unique and remarkable birthday ideas for a celebration in a venue that is sure to make your big day one for the books!
🎉 1. Throw a Vineyard/Wine-tasting Birthday Party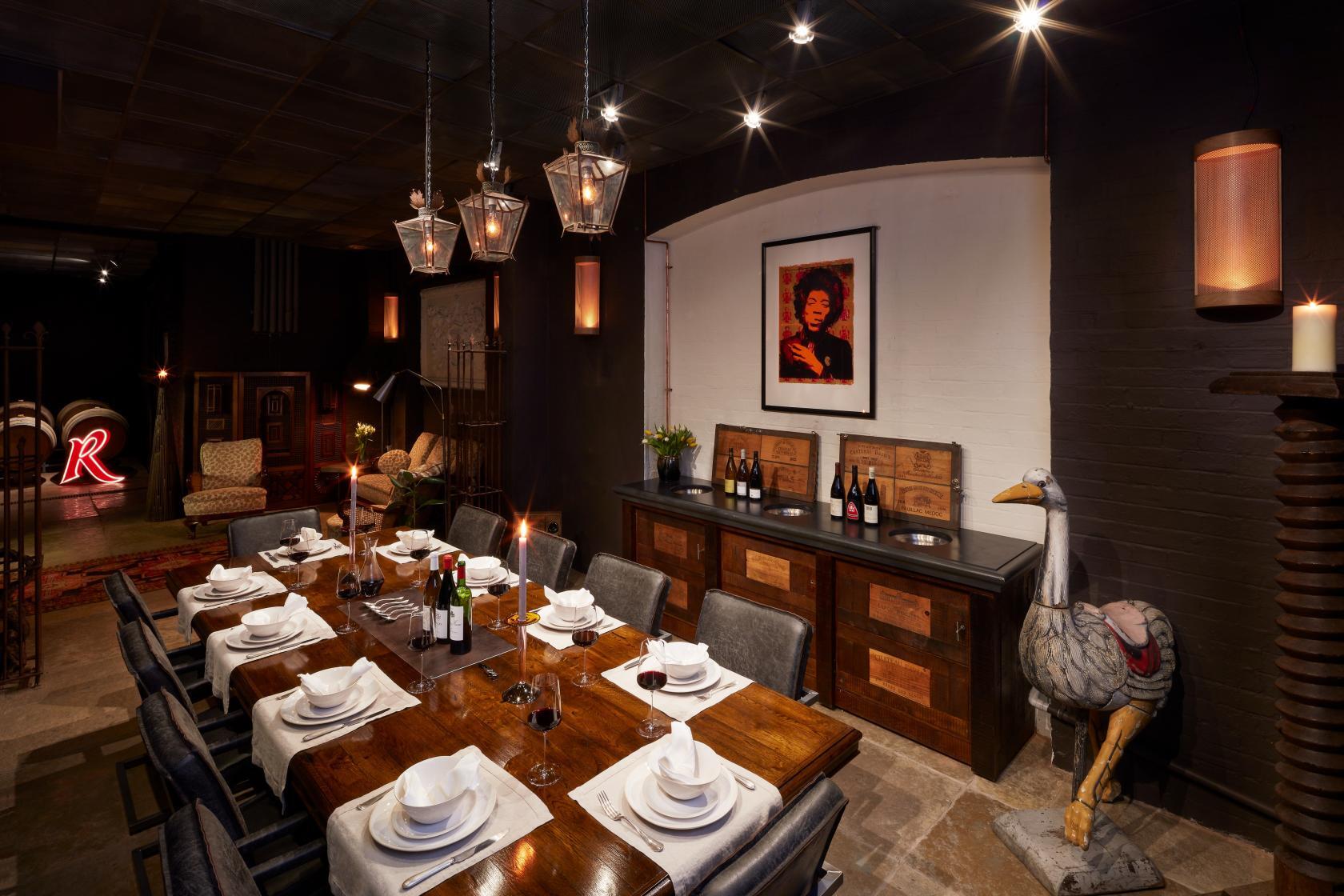 Don't "wine" about getting older! Hire a vineyard venue or a winery and organise a dazzling wine-tasting birthday party instead! In order to host a successful wine-tasting birthday party, you will need to make a few key decisions. Firstly, select and hire a vineyard or winery venue ahead of time.
Make sure the one you choose has everything you need and is the right size for your guest list. Also make sure that you have enough refreshments and beverages for your guests. It is also recommended that you plan some entertainment that will keep the night fun and exciting. Play ambient music, and put up decorations, banners, fairy lights and even wine-themed decorations.
Make sure to select the best wine pairings with some excellent cheeses, fruits and desserts. You can always consult with the staff at the venue, who are ready to give you the best information regarding all you need to know about the wines you want to serve at your party. Just like Adele in her I Drink Wine video, you and your guests will be able to sip and savour your way through a selection of excellent wines and delicacies.
🎉 2. Plan a Birthday Garden Party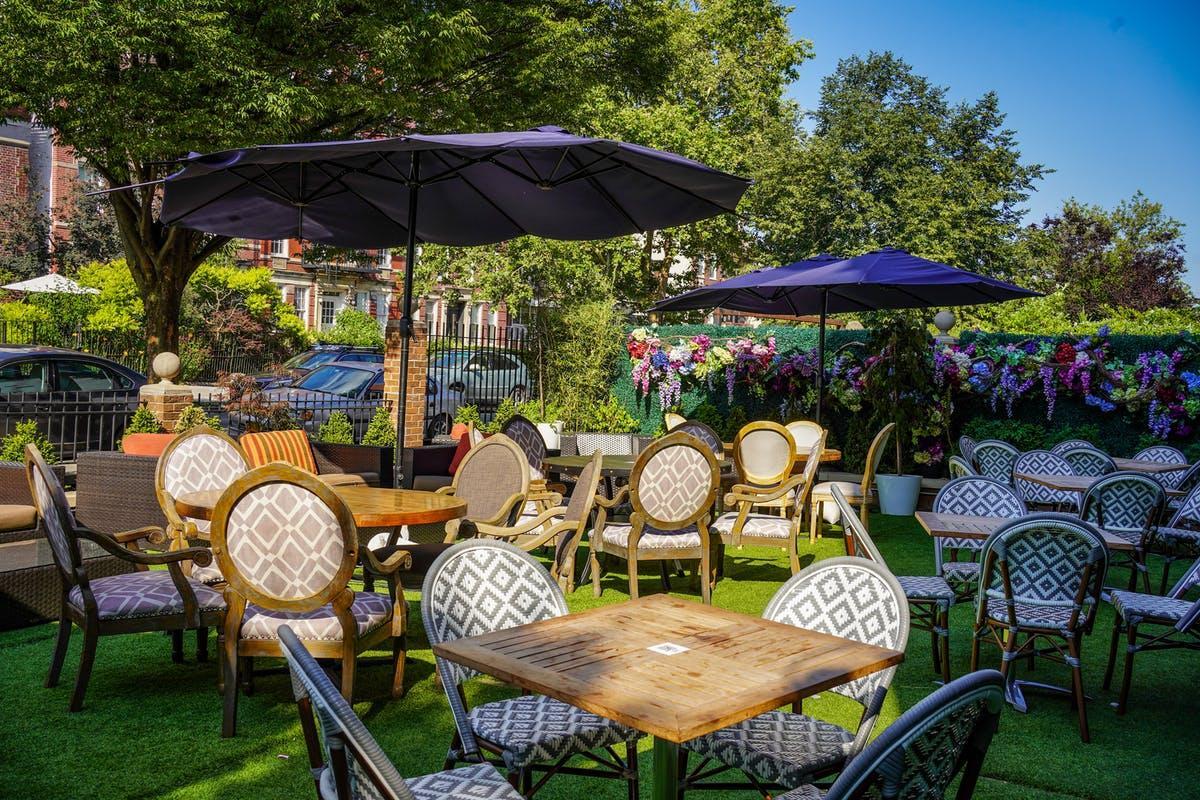 Get ready to smell the roses and pop some bubbly, because it's time to throw the ultimate garden birthday party! When it comes to garden parties, you already have a stunning backdrop. You can further set the mood by bringing in additional flower arrangements (perhaps with your birthday month flower in the mix for that extra special touch), table decor, balloons, banners, candles and fairy lights.
Create a menu that incorporates fresh produce and refreshing beverages. Grab plenty of bug spray, hats, and sunscreen to be on the safe side. Have an emergency plan in case the weather surprises you. You can additionally make your birthday party an even fancier gathering by setting a theme and dress code. You will be able to throw your very own dreamy garden party like the ones in Jane Austen's beloved novels, but with a contemporary twist.
🎉 3. Host a Private Birthday Movie Night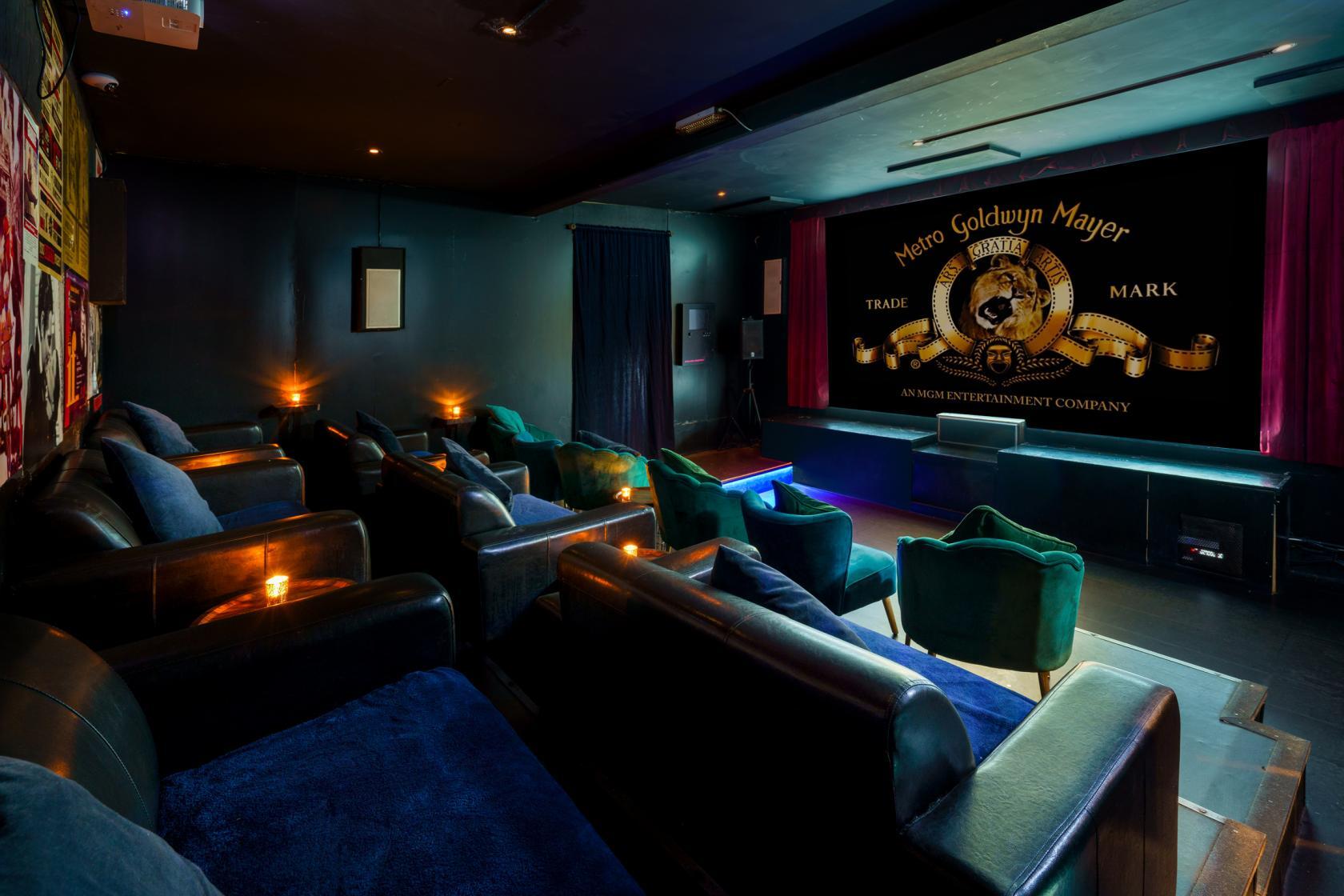 Hosting a birthday party at a private screening room can be the perfect opportunity to feel like a movie star on your special day! Hire the venue ahead of time and select the perfect movie that will keep everyone entertained all evening. Why not decorate the venue with festive balloons and lights to make it more unique. Check in with the venue's staff regarding your snack options (it's all about the fresh popcorn).
Perhaps you can lay out additional blankets and pillows to ensure everyone feels comfortable and cosy! Can literally let your guests "eat cake" while watching "Marie Antoinette"! Your options for a special movie night are endless! If you want to learn more about these types of venues, head to our blog post about prices for hiring a party venue!
Go Big and Go Home – the Best Indoor Birthday Party Ideas
It can also be quite enjoyable and memorable to host the ultimate party in the comfort of your own home. The guest list, the setup, the menu, and the music are all entirely up to you, so everything will be just how you want it. What's more, you won't have to worry about getting there or navigating a crowded public space. Without interruptions or distractions from the outside world, you and your guests may unwind and enjoy yourselves in a comfortable setting.
Hosting a party in your house or apartment may be a wonderful opportunity to make endearing memories with those you care about most. We've gathered together some unique party ideas so you will be able to flawlessly plan the party in your home.
🎉 4. Host a Murder Mystery Party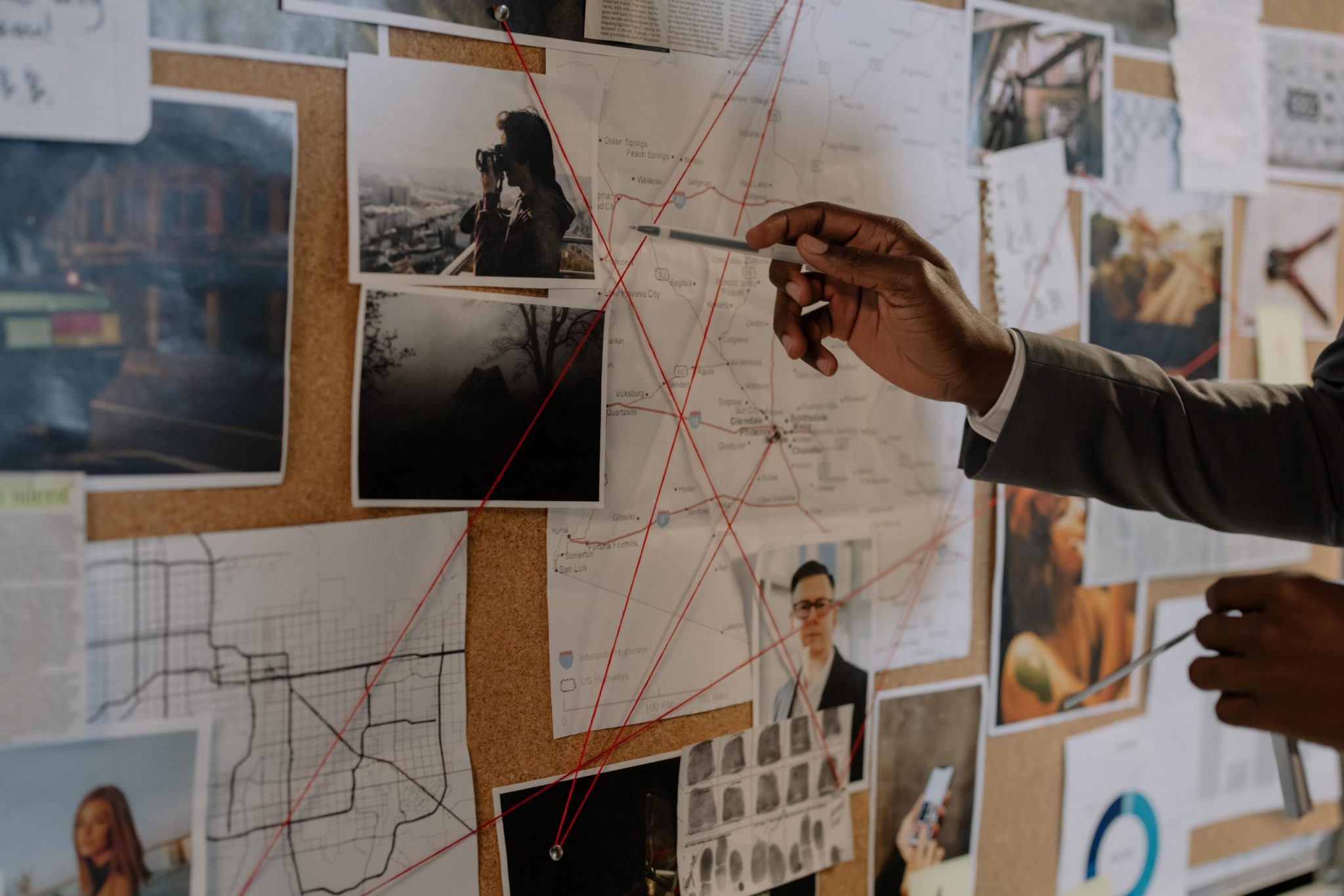 What better way to raise everyone's spirits than to host a fun murder mystery party? This kind of event offers an engaging way for individuals to experience the excitement of solving a crime.
You can opt for a murder mystery kit that has everything you need such as character descriptions, clues, and evidence. Additionally, you can hire a company that plans and hosts murder mystery parties, or provides personalised kits such as The Murder Mystery Company, Red Herring Games and Mysteriously Yours. All of these at-home murder mystery parties can be hosted at a venue.
You can go as elaborate as you wish – you and the guests can set a dress code, and incorporate themed birthday snacks and ambient detective music that sets the mood.
🎉 5. Turn your Home Into a Spa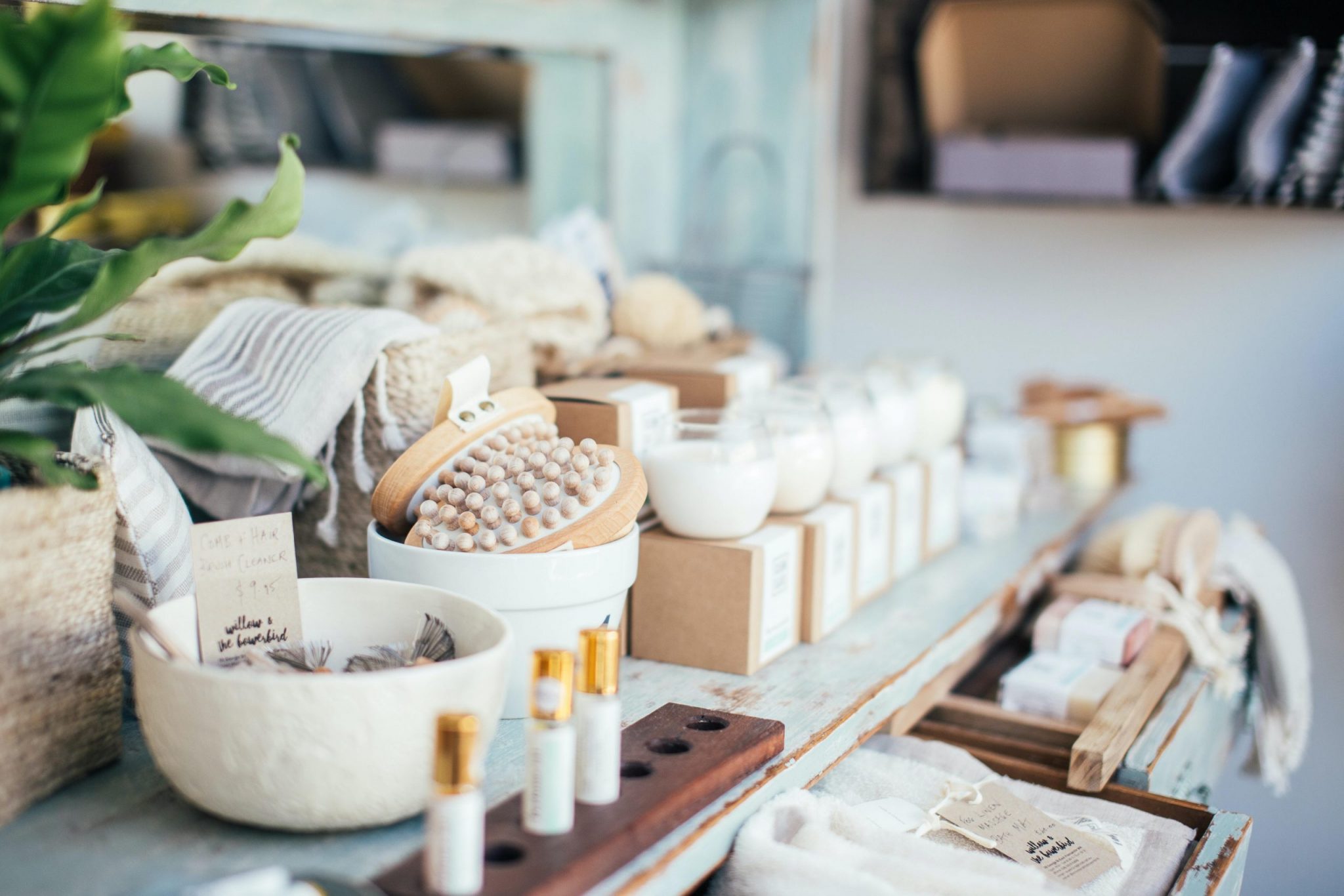 A birthday spa might be precisely what you need to unwind and relax on your special day. You can really go all out and turn your house into an opulent spa station. Soft towels and bathrobes for you and your guests, skin care products, aromatherapy candles, and diffusers with essential oils can all be incorporated. Don't overlook the refreshments and snacks either – you can prepare herbal tea, lemonade, infused water, or even champagne, and the food can be whatever you like.
Dimming the lights and turning on some spa music will help to further create the right atmosphere. You can also upgrade your spa experience by getting a foot or face massager, which you can later keep for yourself for a spa day at home whenever you please. Perhaps you can even opt for a spa day kit that already has everything you and your guests may need.
Grab the bath salts, masks and lotions and send the invites. We are sure this will be one of those birthday party invitations your guests will be more than happy to receive!
🎉 6. Host a Birthday Theme Party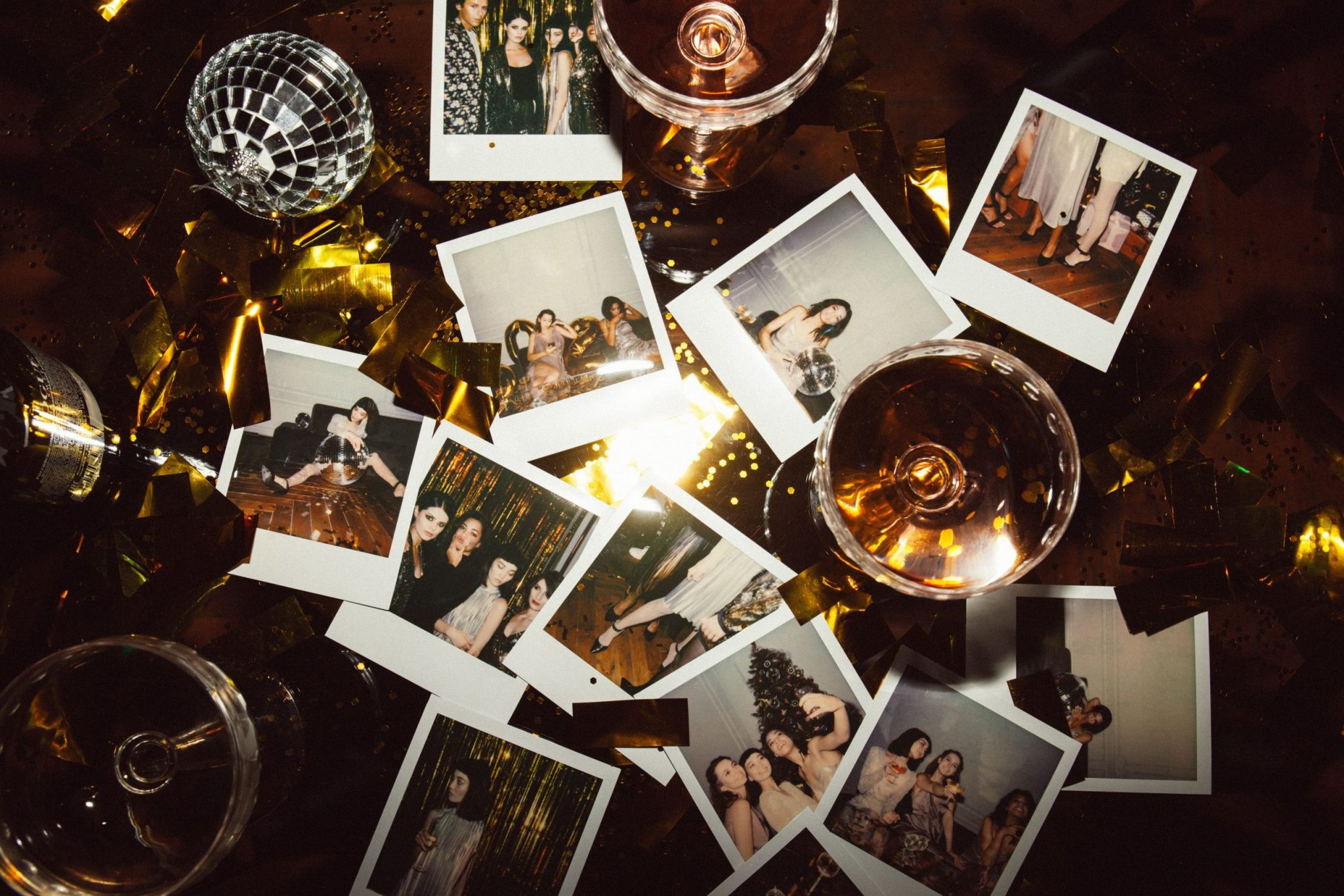 The nicest part about throwing a birthday party in your house is that you can pretty much do whatever you want – after all, it is your special day! You can choose a theme and go all out with themed birthday party decorations and snacks to elevate your at-home celebration and make it a little more memorable and different. If you are not sure what theme to select, here are a few unique options to consider:
A Birthday Disco
A birthday disco at your house may be a ton of fun and a unique experience everyone will certainly enjoy. You can set up a dance floor in your living room or backyard and embellish it with fun balloons, shining disco balls, and bright lights. Perhaps you can either hire a DJ or put together a playlist of your favourite songs, play it on a good speaker and dance all night long.
Additionally, you and your guests can dress up in disco-themed outfits, such as bell bottoms, platform shoes, and funky accessories like glasses, jewellery and hats and truly immerse yourselves in the 70s disco experience. To keep your guests energised and hydrated during the whole party, you can also provide them with delicious snacks and beverages. Hosting a birthday disco at home is a great way to celebrate a milestone birthday or just to have fun with friends and family. Make sure to snap some fun photos!
A Tropical Getaway
If all you dream of is an island getaway, we have just the perfect birthday party theme in store. Without ever leaving your home, you and your guests can go to an island paradise by hosting a tropical getaway birthday party. Decorate your space with tropical plants, flowers, and exotic fruits like pineapples, papayas, guavas, and coconuts to set the mood.
Furthermore, you can set up a tiki bar serving festive cocktails or mocktails like mai tais and piña coladas. You can additionally serve wonderful seafood delicacies and snacks. Dress in your best beach attire and ask your guests to do the same. This will enable you to fully experience your ideal tropical birthday vacation.
As party favours, you can also give out leis, hula skirts, sunglasses, coconut scented products such as sunscreen, skincare or lotion, just to name a few. Play some island-themed music and host activities like limbo or a hula hoop competition.
A Space-themed Birthday Bash
You want an out-of-this-world birthday party, don't you? A space-themed birthday party is sure to be a blast! You don't need much in order to plan the ultimate celestial celebration. Start by setting up a cosmic wonderland in your own home – get all of the star-shaped, galaxy-themed decorations you can find, or make your own and add a personal touch to your birthday party decor.
You can even buy a night sky projector and truly transform your space. Why not do something truly unique and serve your guests some astronaut food? That will surely make your birthday party unforgettable!
🎉 7. Organise a Fun Birthday Game Night
Nothing raises the spirits like a good game night! In order to turn that classic into a remarkable birthday celebration, you can opt for a few unique spins. How about playing your favourite childhood birthday party games but with an adult twist? Like perhaps an adult piñata or fun drinking games?
If you are planning a kid's birthday party, you can always stick to the popular favourites such as Twister, Uno or Monopoly. You can additionally play engaging board games and card games that will surely entertain all of your guests! If you want to go all out, you can host your very own at-home Jeopardy or Family Feud! Add some snacks and beverages to the mix and you are all set!
🎉 8. Plan an At-home Movie Night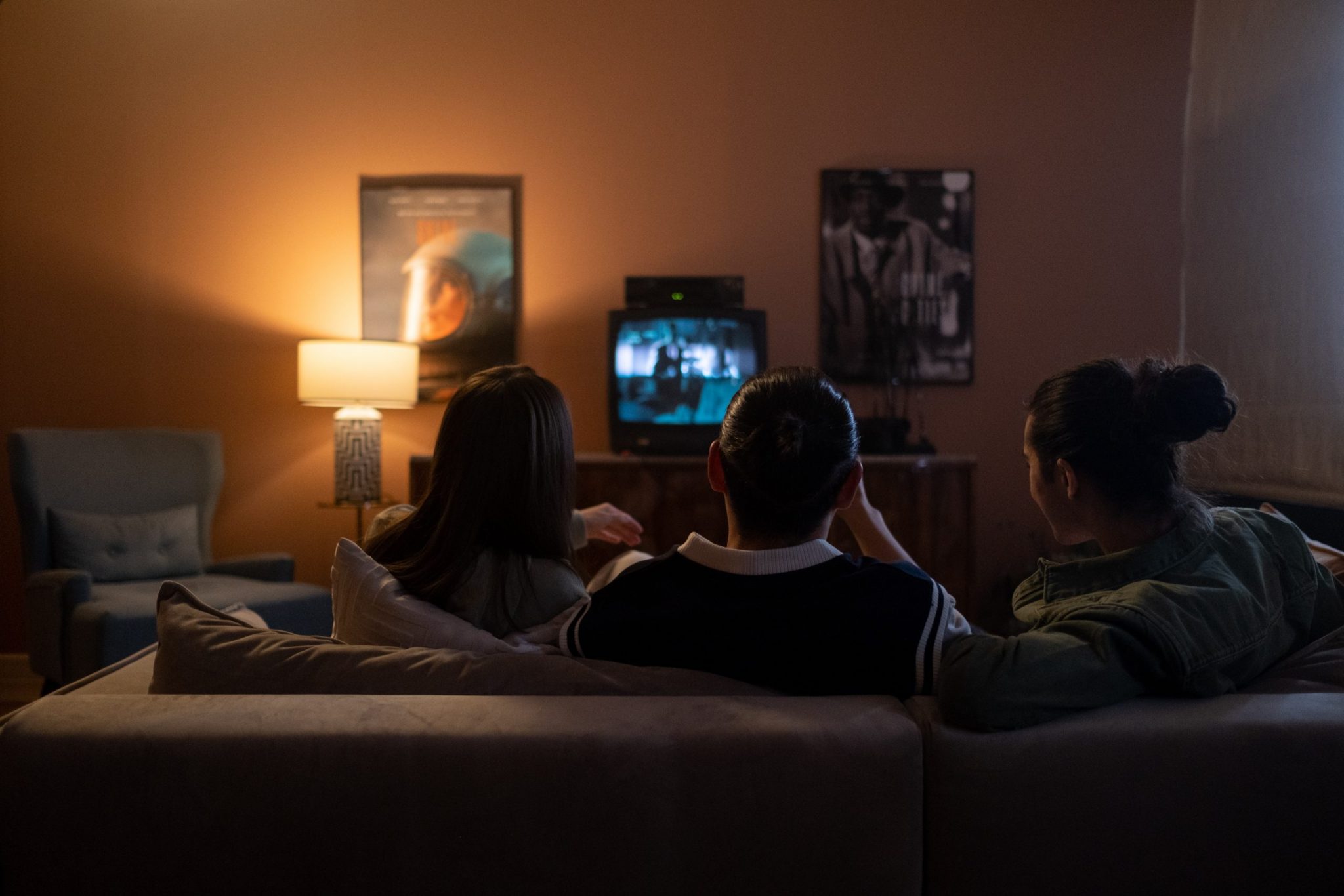 You can turn the simple movie night into a whole grand affair with a couple of fun details. Start by selecting a good movie that will keep your guests entertained. You can even choose a birthday-themed movie such as Sixteen Candles or 13 Going on 30 (or even Happy Death Day for some birthday horror that will keep your guests on their toes).
Additionally, you can get a popcorn machine and popcorn containers and customise your delicious snack with unique flavours for that extra special experience. You can even get a projector and truly turn your home into a movie theatre! Perhaps you can even set a dress code and ask your guests to dress as movie characters or actors, or you can prepare snacks from the movie you are about to watch in order to take your birthday movie night to the next level!
🎉 9. Host a Celebratory Meal With your Pals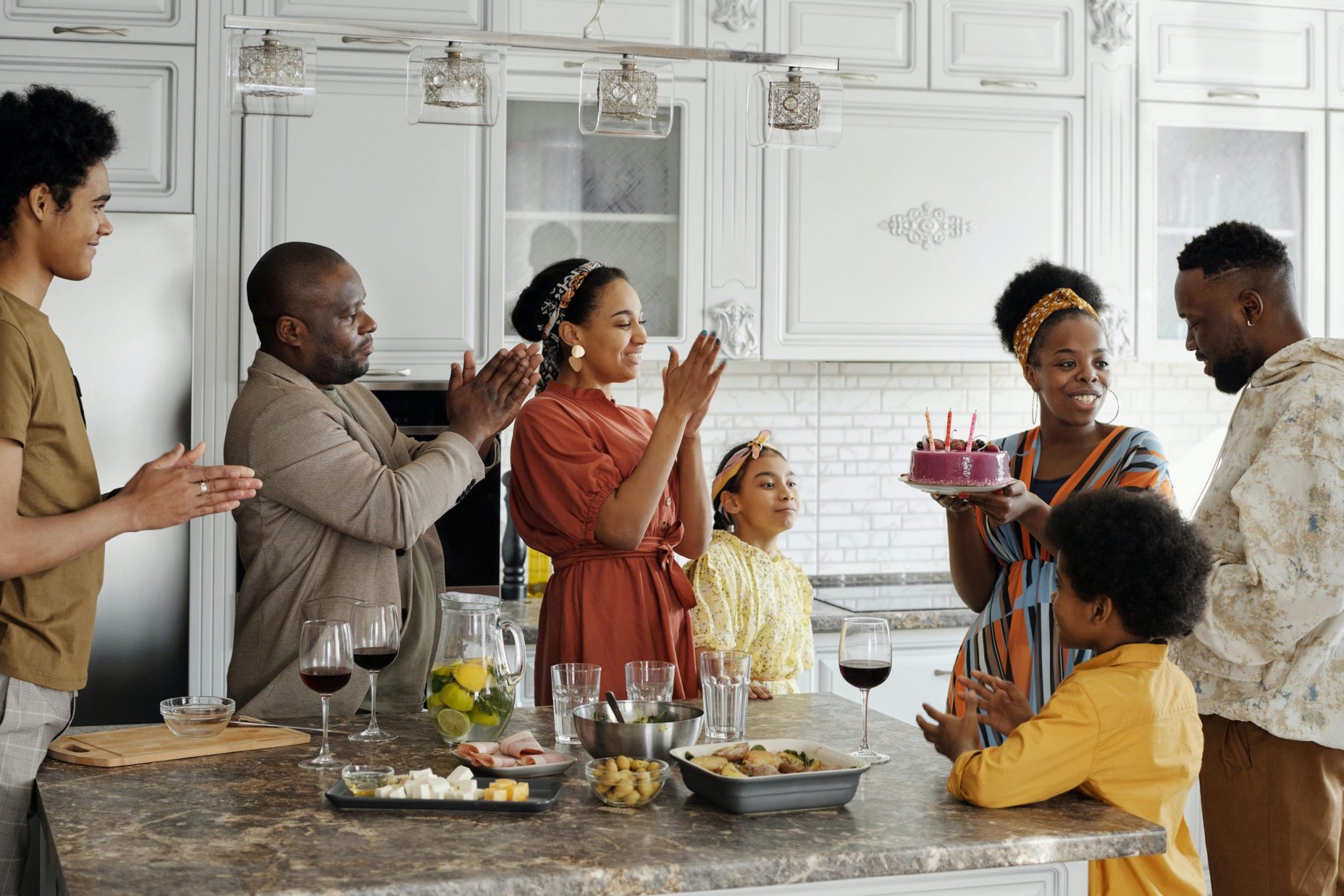 What better way to celebrate your birthday than with your closest people around a table sharing a delicious meal? There are so many different ways to host a celebratory birthday meal, depending on your style and preferences. For a cosy and casual vibe, consider hosting an at-home brunch or an indoor picnic.
Serve up some homemade waffles and pancakes, quiche, or avocado toast for a brunch-themed celebration, or create a picnic spread with charcuterie, cheese, fondue and fruit. If you choose to host an indoor picnic, you can additionally set the tone with some pillows, throw blankets, candles and fairy lights.
If you're in the mood for a fancy sit-down dinner, set the table with your best dishes, ambient candles, napkins and linens, and serve up a multi-course meal complete with excellent wine pairings or cocktails. For a more elegant affair, consider hosting a high tea celebration, complete with intricate tea cups, delicious scones, and finger sandwiches. Whatever your preference, the most important thing is to gather your closest pals around the table and celebrate your special day together!
🎉 10. For Long-distance Buddies – Host a Virtual Birthday Party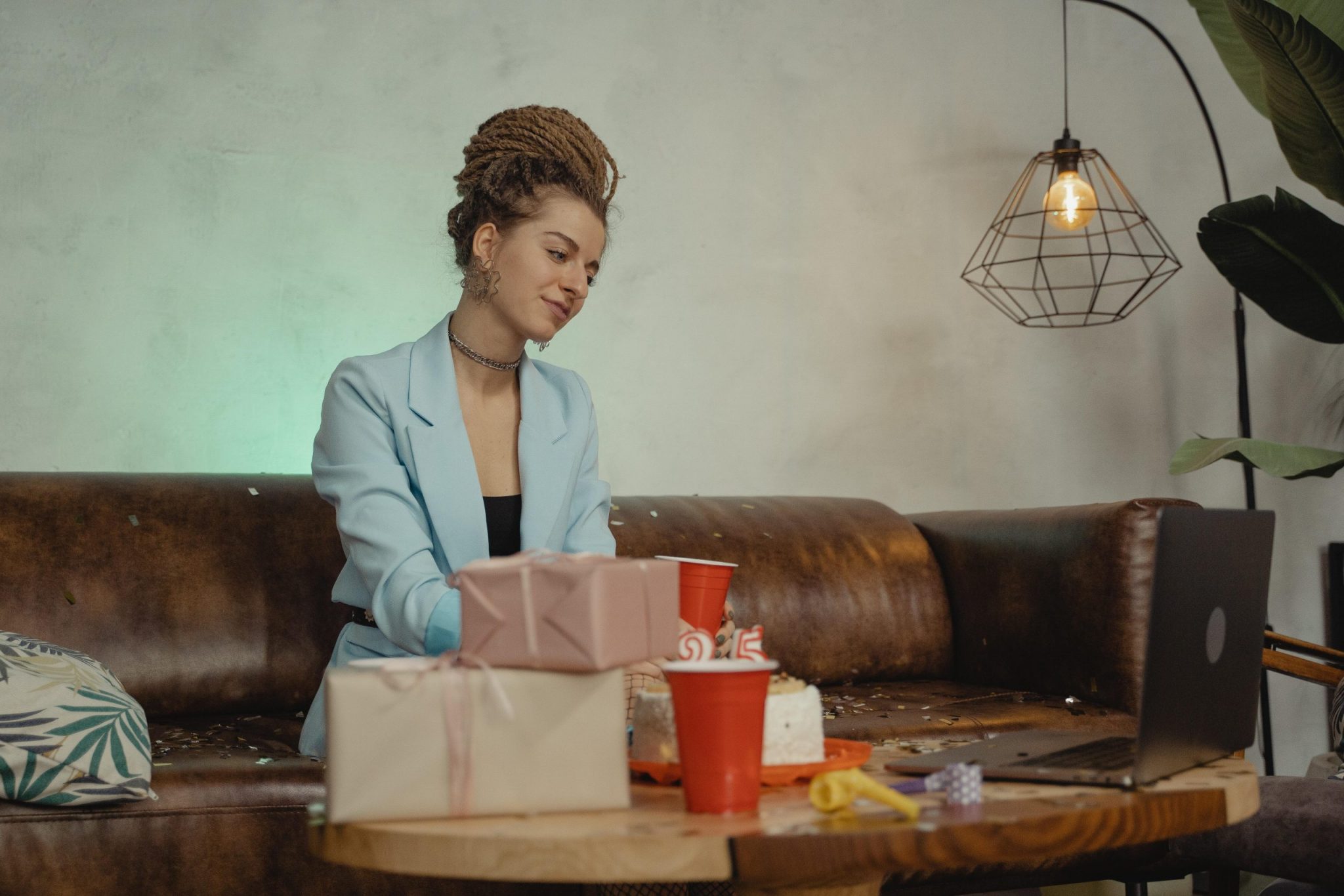 A virtual birthday party can be just as fun and memorable as an in-person event! Hosting a virtual birthday party is a great option for those who want to celebrate with friends and family from afar or in the comfort of their own homes. With video conferencing tools like Zoom, Skype, or Google Meet, you can easily connect with your loved ones and have a virtual birthday bash.
To make the experience more special, you can send out personalised digital invitations, decorate your space with festive decor, and even set a dress code. You can also have a virtual cake-cutting ceremony!
You can opt for various kinds of fun activities! Perhaps you can host a DIY or murder mystery party, or you and your inner circle can all attend a fun class together. How about a cooking class or chocolate making workshop? Maybe you and your guests are rather creative and would enjoy a paint and sip class or a candle making workshop even more. Your options are endless!
Celebrate your Birthday in Style With These Unique Outdoor Birthday Party Ideas
Perhaps you wish to celebrate your birthday in a more daring and original way. From wanting to throw a birthday fishing trip or garden soiree, to having your pals sing you happy birthday while you're skydiving, or even blowing out your candles on a kayak. Birthday parties can be held outdoors in a variety of settings, whether you want them to be large and thrilling or peaceful and intimate. Here are some unique outdoor birthday party ideas we are sure you will love!
🎉 11. Host a Festive Scavenger Hunt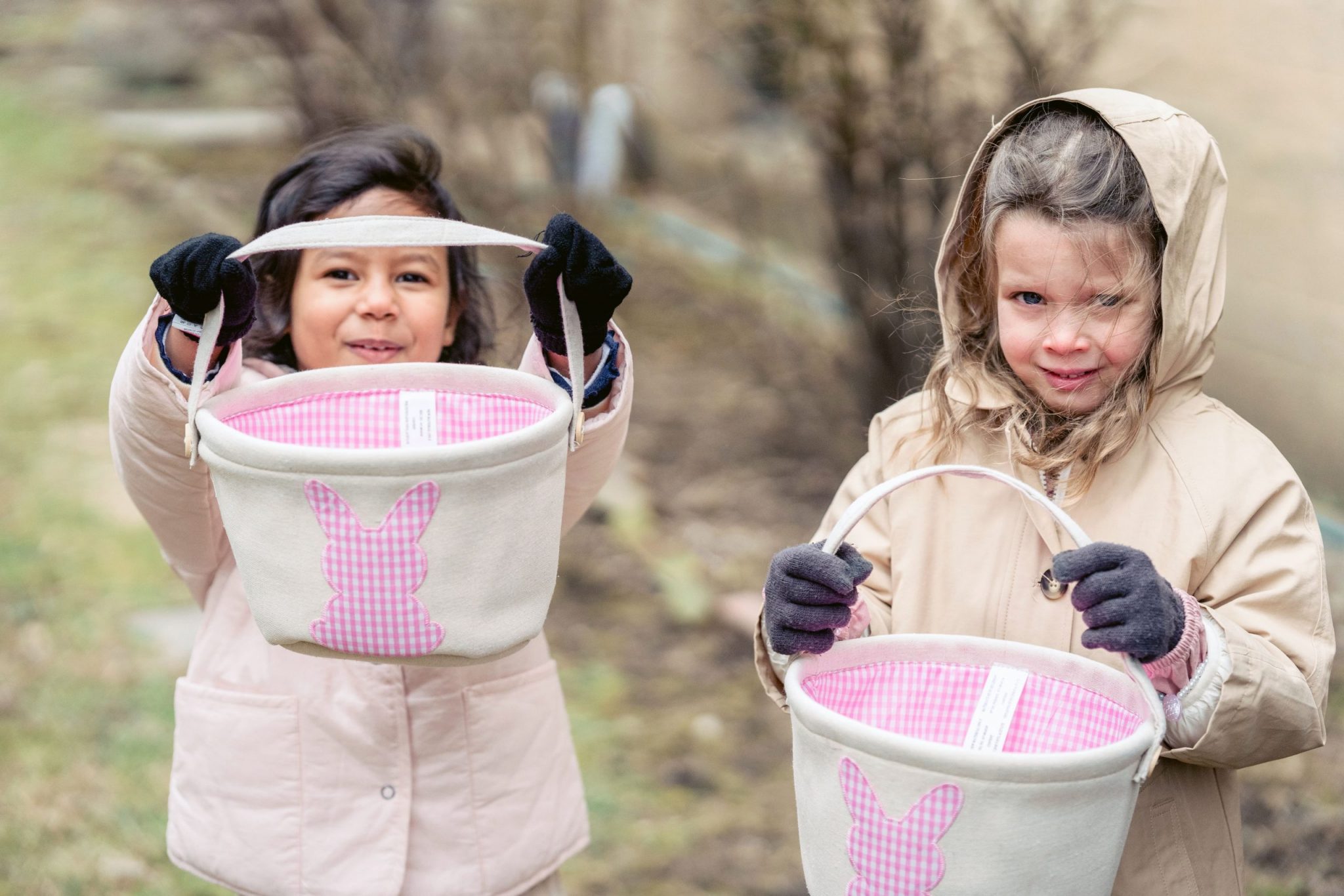 Scavenger hunts offer an opportunity to take part in a challenging and exciting adventure. What's more, they can be tailored to suit a variety of ages and interests. Decide on the theme and difficulty level of the hunt and create a list of items or clues that the participants need to find or solve. Finally, set a time limit and decide on a prize.
One of the best things about scavenger hunts is their flexibility. You can hold them in a variety of locations, from parks to entire cities. Whether you plan the hunt yourself or enlist the help of a friend or relative, a scavenger hunt is sure to be a memorable and exciting way to celebrate at any age.
🎉 12. Plan a Birthday Picnic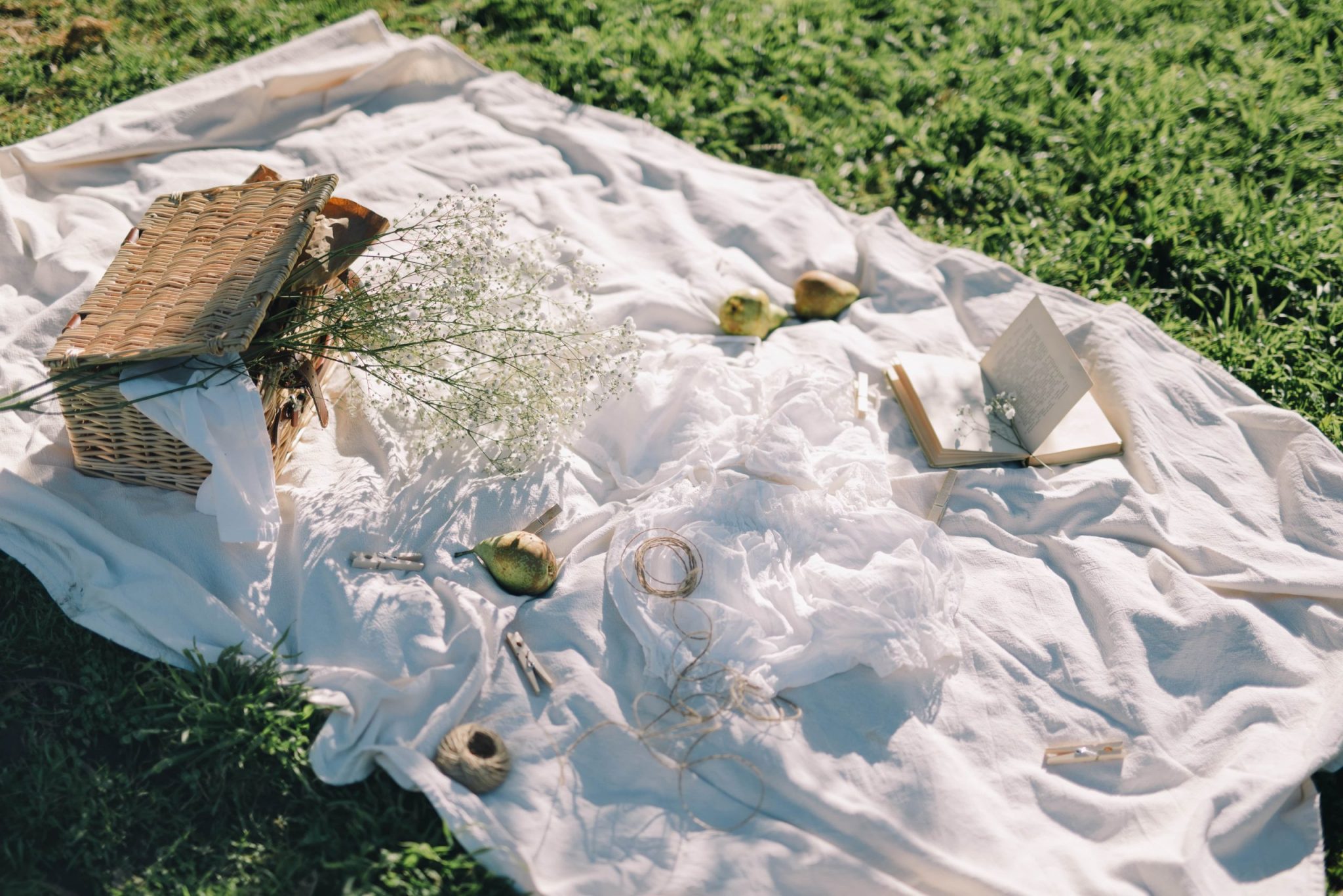 Hosting a birthday picnic is a fantastic way to celebrate in a relaxed and charming atmosphere. To create an unforgettable experience, start by selecting the perfect location, ideally a serene park or garden with a beautiful backdrop. Make sure to pack all the essentials like a picnic basket, blankets, utensils, and most importantly, delicious food and drinks. To add a personal touch to your celebration, consider preparing some homemade treats or ordering from a local bakery (don't forget the birthday dessert).
To make the occasion even more festive, decorate with birthday-themed decorations like balloons, fairy lights, and banners. You could also plan some fun activities to keep everyone engaged and entertained, like games or DIY projects. Perhaps you can ask your guests to participate in a birthday card DIY challenge and the winner wins the biggest piece of cake (besides yours, of course)!
Most importantly, enjoy the beautiful weather by basking in the sun and taking in the natural surroundings. Encourage your guests to do the same!
🎉 13. Go On a Birthday Camping Trip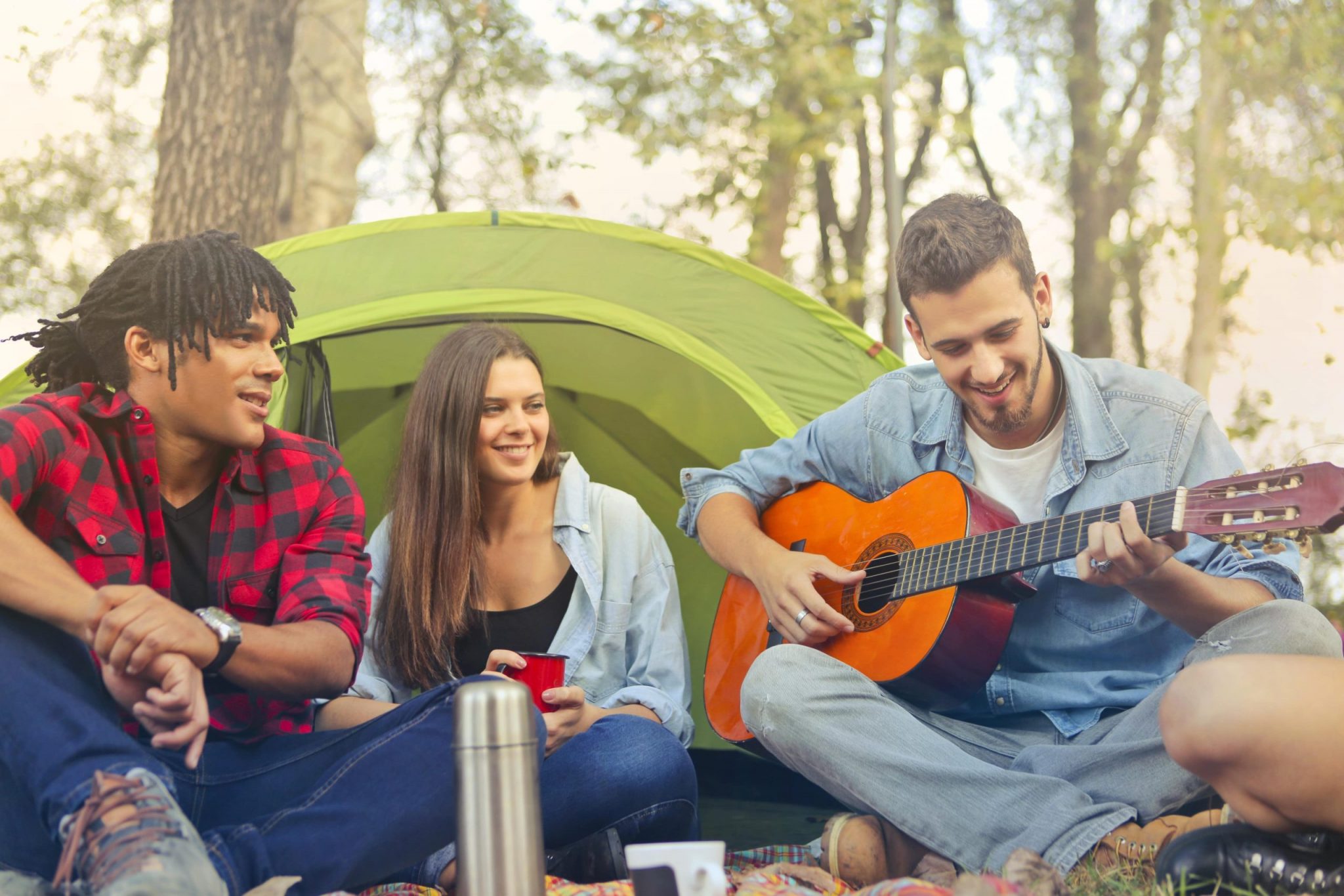 It doesn't matter if you are an avid camper or a city child who's never set foot on camping grounds. Why not take your closest pals on an unforgettable birthday camping trip? In order to do that, you will need to do some research beforehand regarding the most suitable camping grounds. Consider the weather, transportation and everyone's comfort.
After you've settled on a lovely spot, you can move on to securing the amenities, food and beverages and camping gear. Prepare some fun activities, pack accordingly and make sure everyone is on board with every step of planning. Oh, and here's a pro tip: Don't forget the bug spray!
This kind of unique birthday party might take a few additional steps to plan, but we promise you that it will be a celebration nobody will forget! And besides, what could be better than gathering around a warm and cosy campfire, with the stars shining above, and hearing everyone join in to sing "Happy Birthday" to you?
🎉 14. Make a Splash With a Beach Birthday Party
This may be the perfect idea if you live near a picturesque beach! A birthday beach party can be as casual or as fancy as you wish. All you need for a casual celebration is a blanket or beach towels, some festive decorations, and snacks, preferably ones that are easy to bring and eat like finger foods.
Depending on the time of day, you may need a beach umbrella or tent in order to enjoy some time in the shade. You can consider playing games such as volleyball and frisbee or having fun in the water. Play your favourite songs and make sure to show up in your best beach attire.
If you want to plan a more glamorous event, you can always opt for hiring a beachfront venue like a restaurant, deck or a bar. By doing that, you will get to enjoy the beach birthday party of your dreams without having to worry about logistics such as setting up, catering, and cleaning up afterwards.
🎉 15. Dive Into the Birthday Fun at Your Pool Party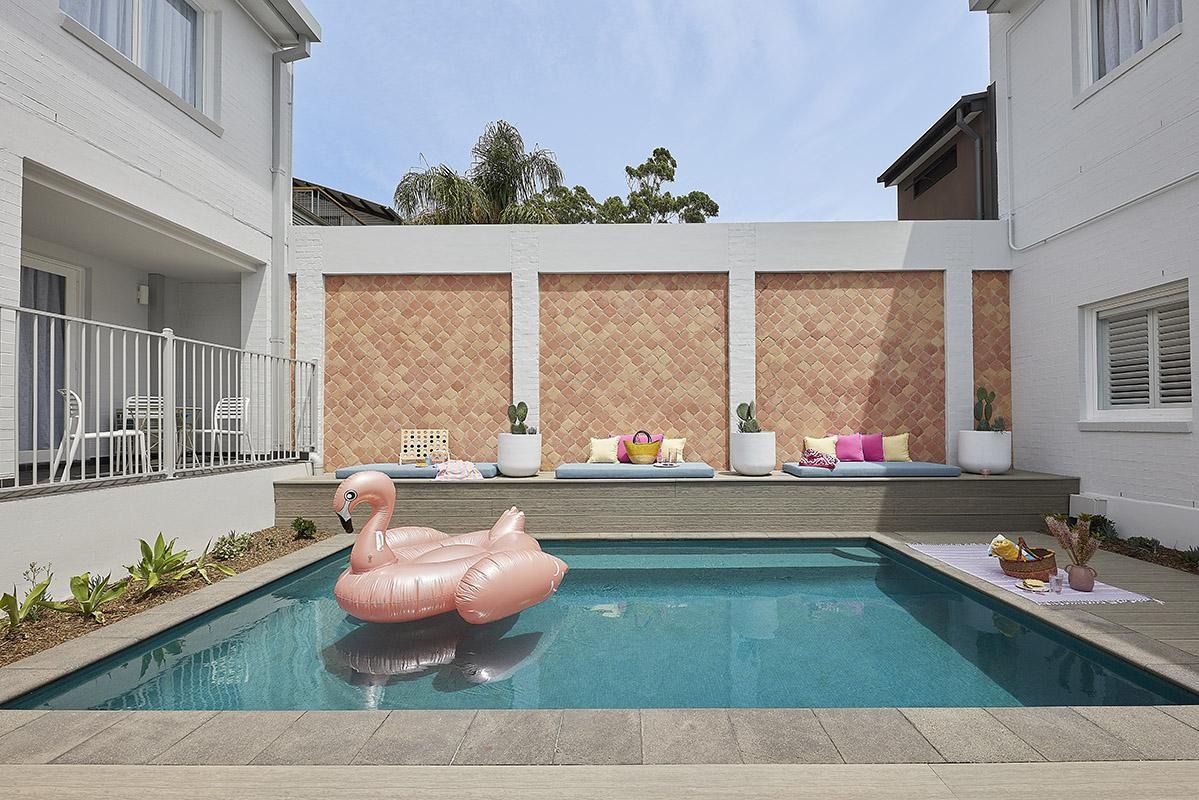 If you don't have a picturesque beach nearby, don't put away the swimsuits just yet! A birthday pool party can be all you are dreaming of and more! You can either host your birthday at your own pool (lucky you) or you can perhaps hire a pool venue. Incorporate some cocktails, plenty of towels, colourful decorations, pool floats and snacks, and perhaps even a touch of entertainment such as a DJ or games and you will have yourself the best birthday pool party of the year!
In order to set it apart from a casual pool party, you can choose an additional theme such as a pirate party, a luau, or a mermaid oasis.
🎉 16. Host a Sizzling Birthday BBQ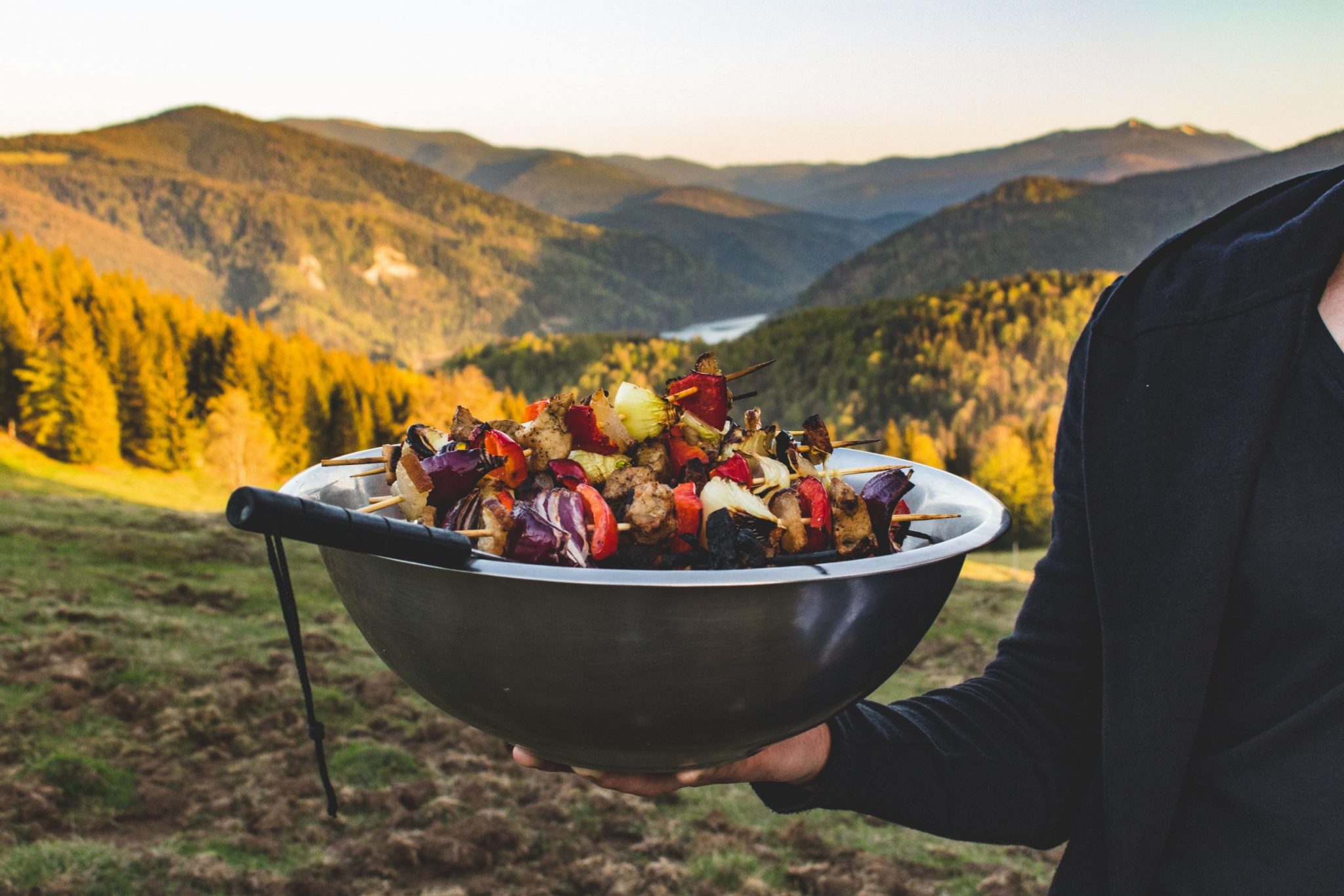 We can smell the delicious BBQ specialities from here! There is nothing people love more than a hearty BBQ! Bring out the delicious meats, veggies and seafood and prepare for a delicious birthday meal! Whether you will be the grill master or one of your pals or relatives, one thing is certain- this BBQ will surely be a hit and a mouth-watering way to celebrate your birthday.
All you need is a trusty BBQ grill, fresh produce and meat, a great spice mix and some incredible sauces and sides. Add in some ice-cold drinks, festive decor and a delicious birthday cake to end it all and you have a recipe for success! You can host this celebration in your backyard, at a park, or even on the beach, just make sure to check local regulations beforehand.
🎉 17. Enlighten your Senses and Chakras With a Spiritual Outdoor Bash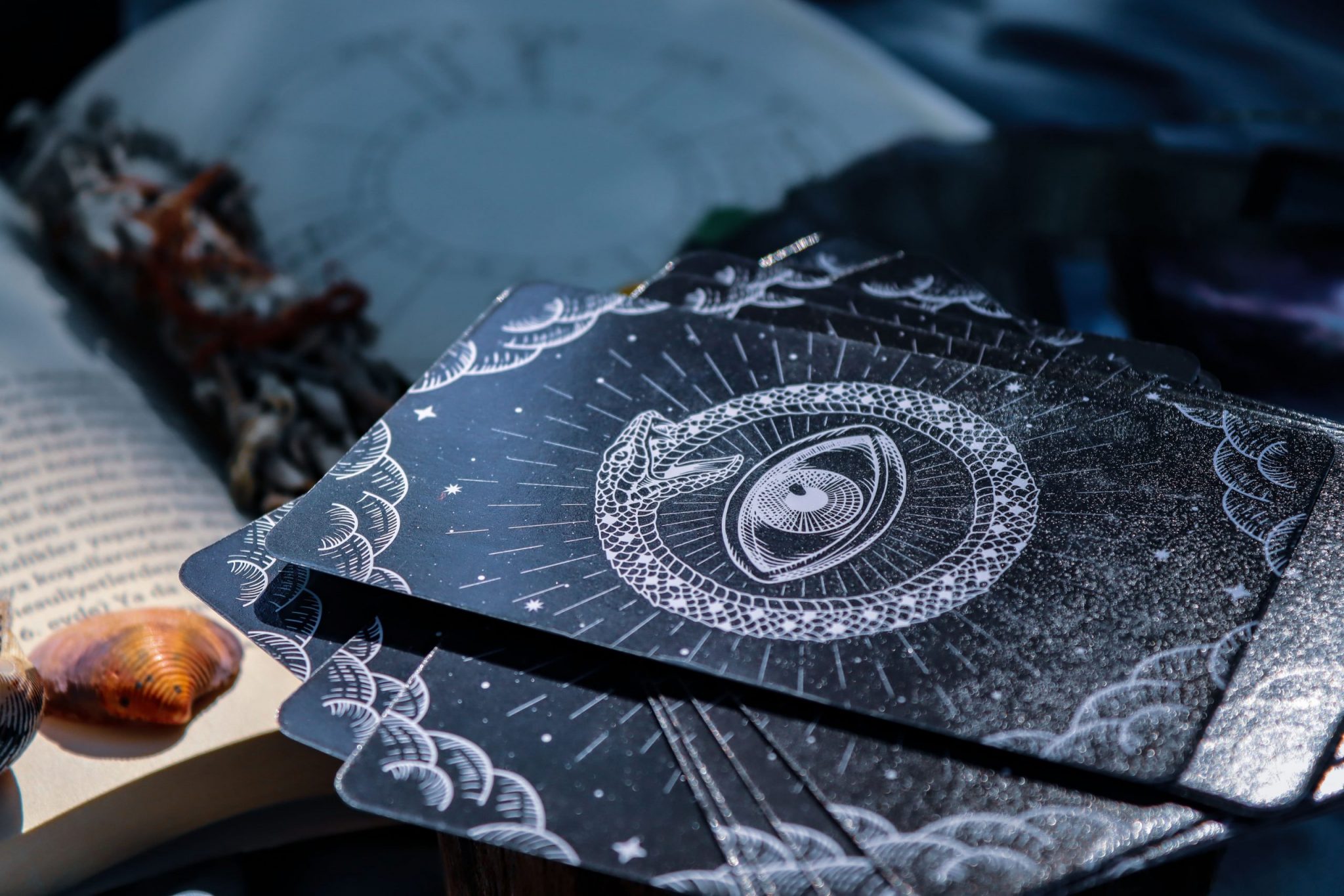 If you are feeling extra spiritual and mindful this year and you want your birthday party to reflect that, you can host a unique outdoor yoga, meditation, tarot, horoscope or crystal-themed birthday party. These parties are all the rage currently! But for such a party to work, it's important to set the right mood. So begin by creating a tranquil and soothing environment.
You can hire a local yoga instructor and then schedule a tarot card reading or crystal healing workshop for you and your guests. Provide nourishing refreshments like herbal tea and snacks. This style of celebration is different and meaningful since it promotes self-care, growth, mindfulness, and relaxation. Incorporate soothing music, and cosy decor and take advantage of the peaceful nature background you've selected, perhaps a garden or park. This will be a birthday filled with positivity and good vibes!
🎉 18. Organise a Peaceful Birthday Hike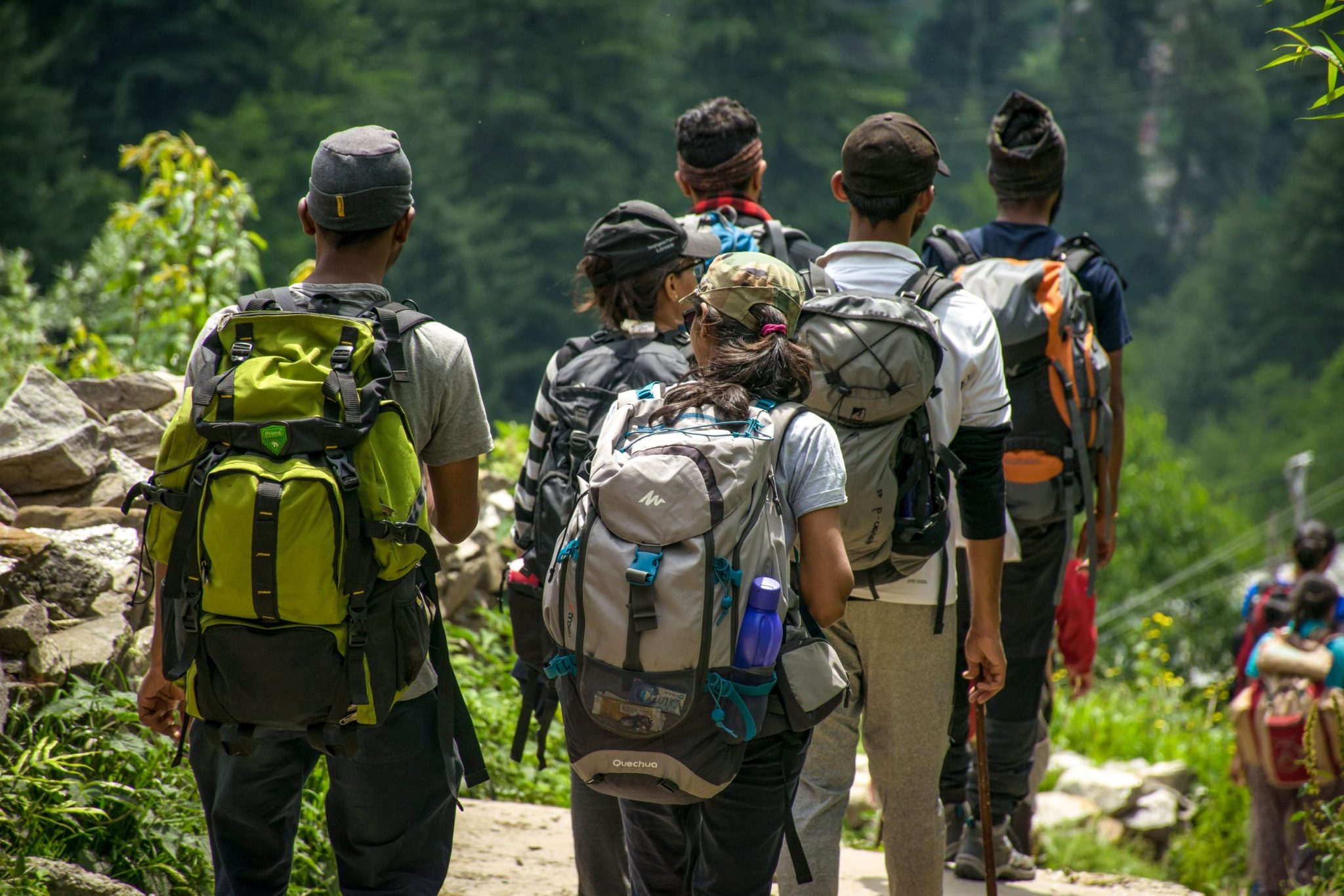 Enjoying the outdoors with a delightful birthday hike may be a serene way to celebrate a birthday. In order to host one, you will need to select an appropriate hiking trail that you and your guests are all comfortable with. After you have settled on a date, time and location, make sure everyone is prepared for the hike. You can create a hiking checklist and include it in your birthday invitations. Incorporate points about comfortable and protective clothing, sunscreen, hats, sunglasses, first aid kits and plenty of water and snacks.
You can end the hike with a dazzling picnic or another small celebration. Consider hosting an urban hike if it seems more suitable for you and the guests. These kinds of hikes can turn your hometown or city into an exciting destination. End the adventure at a local coffee shop or restaurant and your hike will be one to remember!
A hike will give you the opportunity to reflect on the past year, share fun memories and stories with your guests and become even closer to them through this experience. Additionally, the stunning views and fresh air will make you cherish this birthday forever.
🎉 19. Raise the Spirits With an Extreme Sports Adventure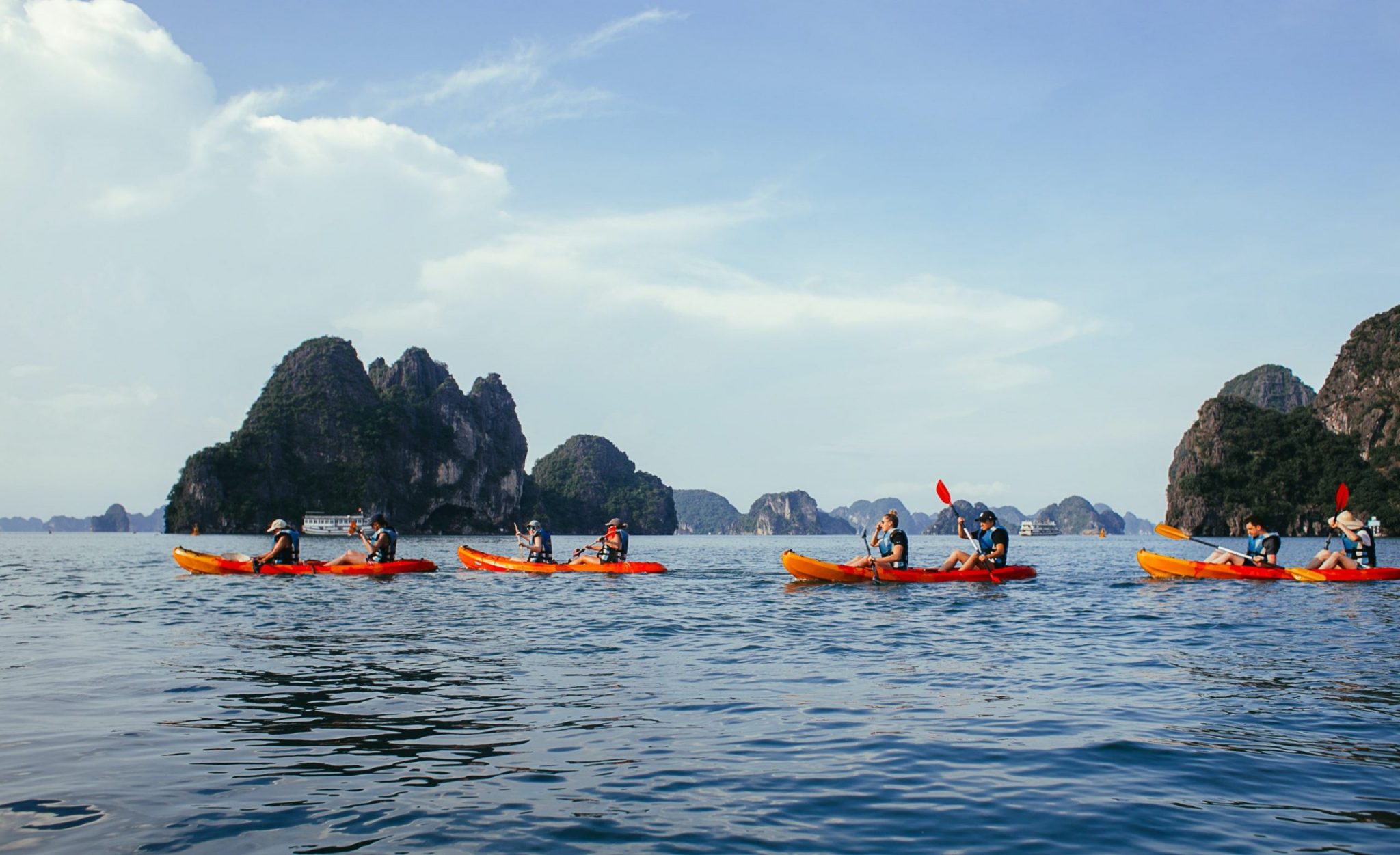 Kayaking, zip-lining, rock climbing, sky diving– your options for birthday thrills are endless. Although this kind of fun is not for everyone, if you and your pals really want to commemorate your milestone in an unforgettable way, this might be the way to go. With such an event, safety should be your top priority.
Choose a reputable company with experienced instructors and adherence to safety procedures. Ask friends or family who have previously tried your chosen activity before for recommendations, and check the company's reviews and ratings before booking. Make sure you are aware of any safety precautions and are wearing the proper gear. After all of that, it will be time to take the big leap towards your exciting adventure and new personal milestone!
🎉 20. Plan a Birthday Trip Or Road Trip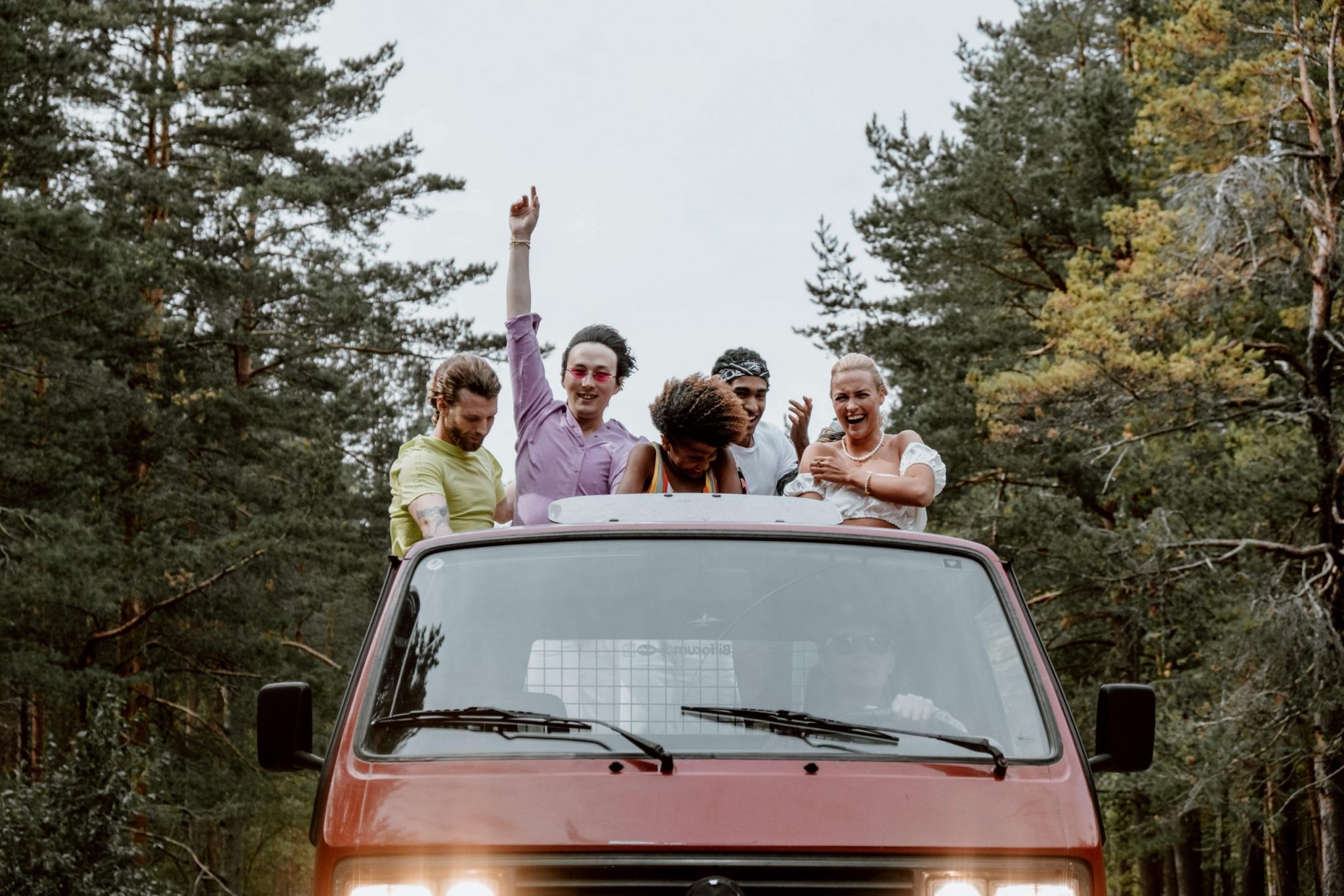 Perhaps all you actually need is to leave the mundane behind, grab your closest pals and take a birthday trip! This can be a day trip to a nearby town or city, or a worldwide event. Consider logistics such as the budget, everyone's availability and your means of transportation.
You can create a schedule with fun activities at your destination, such as sightseeing and enjoying local delicacies. Having said that, we remind you to be flexible and leave room for unexpected surprises. This type of trip can be your very own "Eat Pray Love" moment to reflect on your milestone and make exciting new memories on your birthday!
Extra tip:
When hosting an outdoor birthday party, it's essential to remember that Mother Nature can be unpredictable. You want everyone who attends the party to have a good time without suffering any harm. In order to accomplish this, remember to pack sunscreen, a first aid kit, and refreshments to keep people hydrated and energised throughout the event. These easy actions can make a huge difference in ensuring that everyone has a fun and safe outdoor birthday celebration.
What Birthdays Are All About
In the words of Oprah, "The more you praise and celebrate your life, the more there is in life to celebrate." Birthdays are a perfect opportunity to take a step back and appreciate all the wonderful things that make life worth living. Even if you're not in the mood for a big birthday bash, there are still plenty of ways to celebrate your life and make your special day feel truly special.
You can plan a quiet day for yourself, indulging in all your favourite hobbies, self-care and treats. Additionally, you can spend time with close friends and family, take a leisurely walk, watch a movie or share a special meal with your loved ones. On the other hand, you can go all out and throw a huge party or plan a fun experience you've never done before.
Whatever you choose to do, remember that your birthday is a chance to reflect on all the good things in your life and to celebrate the unique and wonderful person that you are. So go ahead and celebrate yourself – you deserve it!
FAQ