Choosing a venue for an event can be a daunting task, particularly if you're not certain what kind of space would best serve your function, or if you haven't had much experience with hiring venues.
Alas, finding a great venue doesn't have to be scary or time-consuming. Rather than thinking of it as a chore, you can imagine that you're systematically narrowing down the options to find the perfect candidate, like a modern-day, web-savvy Goldilocks!
That's where we come in. We've compiled this guide of the most important factors to consider when choosing which venue to hire for your event, so you can make the right choice quickly and easily.
Let's start with the most important factor. A small budget might narrow your options, but it can also lead to creative solutions. Remember, many aspects can be negotiated, from the hourly or per-person price to the catering, so don't hesitate to ask the venue manager if a discount can be arranged. Also, have you heard about minimum spend?
But even if you can count on a big budget, you want it to be spent efficiently. Good communication with the manager is essential to establish what's included in the pricing: catering, service, decoration, entertainment, etc. And to avoid surprises, don't forget to ask how much you will need to pay for those extra features you didn't take into account at the beginning.
When your ceremony started, you didn't expect to need a gigantic chessboard
Be specific. Are you looking to host a Christmas Dinner or a Christmas Party? If you stop to think about it, you will realize they have different needs.
Every type of celebration has a right type of venue for it, and you can easily find out which venue has more experience in the type of event you're planning. The ideal venue for your function has held similar events in the past and understands what it takes to make your event successful. If you start with defining your event as much as you can, you'll be on the right track.
If you're thinking on a large scale of over 100 guests, you can find many big hotels with budget-friendly options. For smaller functions such as a party for 20 or so close friends, you can find some really unique rooms in the best areas of London.
Along with budget, the number of guests is the most crucial aspect of event planning, because it will help you quickly eliminate many venues based on their capacity alone. One final detail to consider, however: if you're promoting an event such as a conference or a party, you may end up with more guests than you expected, so don't select a place with just the right capacity, choose a roomy space instead.
Nothing better than using a map to choose the best located venue. Do you know where your guests live? Think about trains, tube stops, bus stops, parking availability… Your guests' experience begins when they make their way to your place, and you don't want to inconvenience them with a long or difficult commute.
Finally, if the location is not particularly good or is far out of the way, you could look for a venue with overnight options.
A quite relevant point we tend to forget. Fortunately, now there are easy ways to select the perfect room layout for your event. Depending on the kind of interactions you want your guests to have, you can choose a boardroom, lecture space, a dining layout or even cabaret style, like this one at Proud Cabaret City.
Do you want to get all of their attention? Select a U-shaped table…   
…and these are only two examples. There are many venues that are able to adapt their rooms to various layouts, but some have a set layout in certain rooms as well, so make sure you confirm that the venue you've chosen can accommodate your preferences before you book.
The venue you pick will determine your event style. Which of these two London venues is best for your Drinks Reception?
There is no right answer. It all depends on your guests and the purpose of your event.
From luxury to industrial, now you can filter your venue style in just seconds.
Why is this so important? Well, several factors can influence your preferred date. While the weather's never certain in London, you can at least hope for a warm, sunny day for your outdoor party in the summer, and know that a cosy room with a fireplace will be welcoming in the winter.
And remember: Any time you book a space with a nice garden, make sure the venue has a Plan B in case it starts to rain.
Remember that the success or failure of an event rests on how much your guests enjoy themselves, rain or shine, so it's up to you to prepare for every eventuality.
Another thing to consider is that in peak seasons you will have to book in advance. When should you hire? The answer is simple: as soon as possible, so talk to the manager about the best time to book and get on it before you run out of places for that Christmas Party or New Year's Dinner everyone else is planning as well. 
That said, if you can't plan your event in advance, you could try to make the most of the last-minute bargains that some venues offer. You really shouldn't rely on this last option, though…
Another essential aspect of event planning. If you've decided to have your selected venue provide the catering, don't hesitate to tell them your specific requirements, whether they're vegan, halal, kosher, etc. Also, read reviews about their past events to find out if their food was fab or if you should consider other options.
If you want to take charge of catering yourself, you should ask the venue what your options are regarding food and drinks. Will you be allowed to bring your own champagne? You will find that many venues already deal with outsource services that could come in handy, so it's always worth asking the venue manager for all of the options before searching for catering or drinks companies yourself. 
Some venues will have all the drinks you require and others will prepare tasty canapes for your event – you just have to ask.
We all have them. Even if you think there is no need for anything in particular, some of your guests may come along and ask for something you didn't expect.
Make a list of those special needs and compare it with the list provided by the venue. Missing something? Feel free to contact the venue manager and enquire. Don't take anything for granted. Need some Cheerios or Honey Loops? Just ask for them.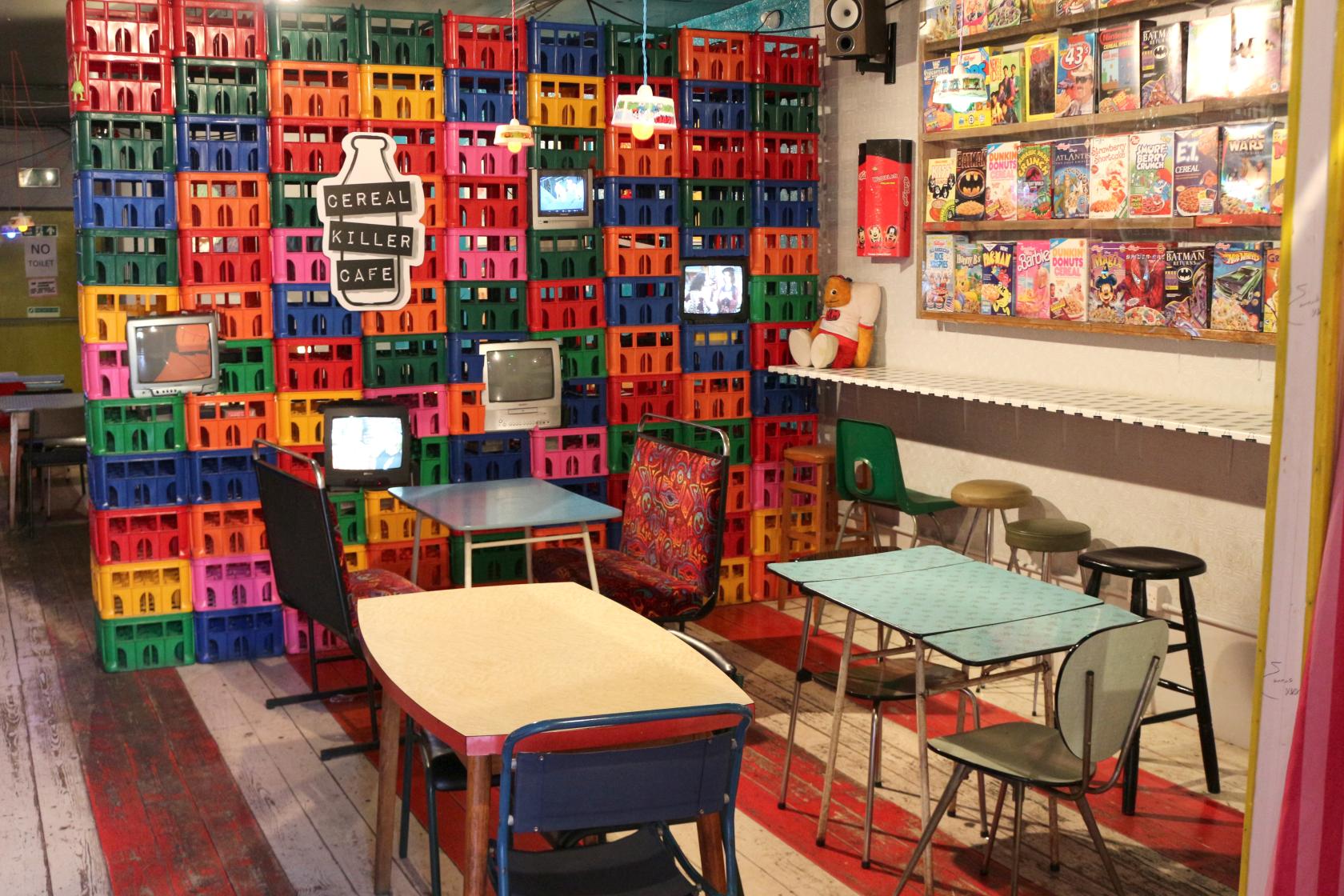 As you can see, there is no need to spend a lot of time choosing your venue. Narrow down your options based on price and capacity first, make a shortlist and be demanding.
If you have doubts about your final decision, feel free to ask your guests. You can try to involve them from the start by asking for their preferred type of space to get together.
After all, it's all about making your guests feel welcome and comfortable so that they can have a great time. Selecting the venue that feels "just right" is just a process of elimination.
When it comes to planning an event, there are a lot of things to take into account, and it's probable that you will forget at least some of them. In our opinion, there is nothing better than relying on others for these tasks: read reviews online, ask for advice and use free online tools that do the work for you.
You have nothing to lose and so much to gain.
Let us know what your struggles are when choosing a venue, as we are always eager to find the best ways to select top venues that are the best fit for your event.