Planning a celebration? Whether it's a kids' birthday, a christening, an anniversary party or a wedding reception, you surely want to get the most out of your day — and your venue. One of the best and most memorable ways to create a great event is to create a unique and exciting atmosphere with your party decorations. However, if you find that hiring a party organiser or a wedding decorator doesn't fit your budget you will need to tackle this job yourself. If that's the case, we wanted to share some great ideas to help you get started decorating a hired venue as well as remind you of the one crucial thing you shouldn't forget.
How important are decorations to the success of an event?
Decorations are key. Why? Because decorations, banners, tricks and treats all help set the tone of your event. Want a playful kids party? Bright primary colours will make the venue pop and bring a fun feel. Want a vintage wedding reception with a lush romantic atmosphere? Proper attention to traditional decor will set the scene and put your guests in just the right mood. Handling an office holiday party? Warm up the mood with a holiday-appropriate theme and don't be afraid to go all out on the cheer!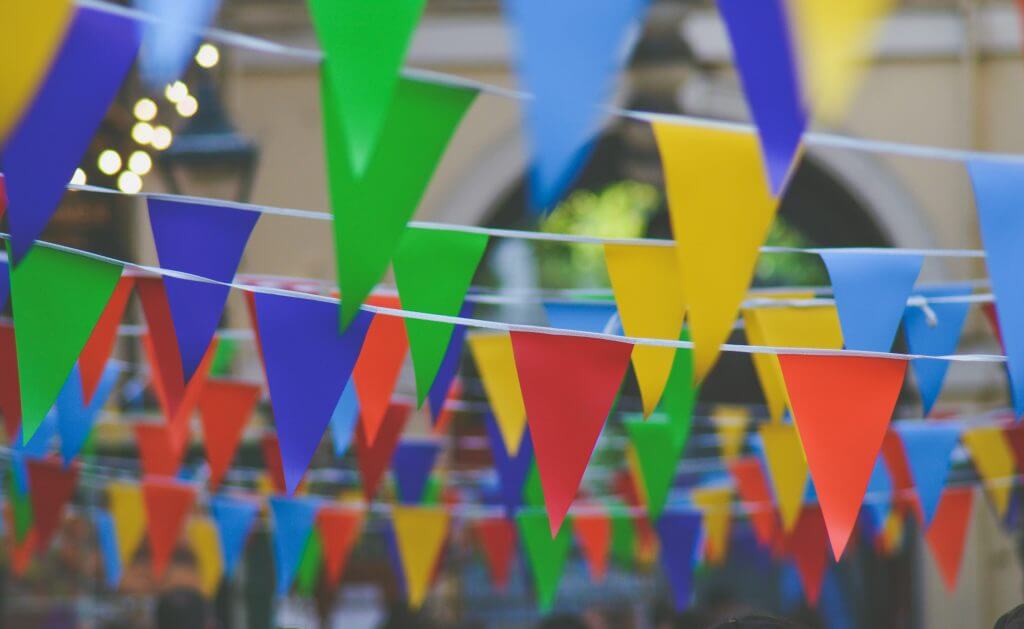 Can I decorate a hired venue myself?
Anyone can decorate a hired venue – with the venue manager's permission of course. There are so many types of venues available, it is good to remember that the type of space you choose can affect the manner in which a venue can and should be tricked out for your event.
How to decorate:
Hall venues – Community halls or privately rented banquet halls are a great place to hold a party and with their neutral decor offer a great blank canvas on which you can set the tone of your event. Many of these types of venues are designed for larger groups – so if that suits your guest list, go ahead and decorate the full space to your heart's content. If you have chosen a hall for budgetary reasons, and truly community spaces can be some of the least expensive options out there, you might be worrying that your smaller-sized event will get lost in a large room. Have no fear and don't be afraid to explore the space.
If it's a child's birthday, consider incorporating "stations" into your planning that will allow you to offer a variety of activities and offer lots of room to a horde of busy kids.
For adult-oriented events, utilising thoughtful arrangements of tables, flowers and serving stations can help keep your party from losing its focus.
Function Rooms – These event spaces are easily found in restaurants (private dining rooms) as well as at hotels, pubs and bars. These can be a popular choice for many, and because of their subtle and low-key decoration, they leave so much room for your imagination to run riot. Fairy lights, flowers, crepe paper and creative bunting flags never go out of style, so pick a theme and take the time to explore your options by visiting your local party store.
Outdoor spaces – Looking to hire a garden, a terrace or another outdoor space? These can be a great background for your party decor. Lights or torches, creatively decorated serving stations, as well as exotic tents and marquees, are only the beginning. Check out the options in your party store for outdoor-ready goods. If you plan on having younger guests, don't forget to check out options for party games – outdoor areas are a great way for kids to work off some steam.
You can of course also hire restaurants, cafes, hotels, meeting rooms and so many other sorts of locations. But the suggestions offered above will apply more or less in every case regardless of the venue. Most importantly, you should be aware that there are some specifics involved in decorating by yourself that you shouldn't forget.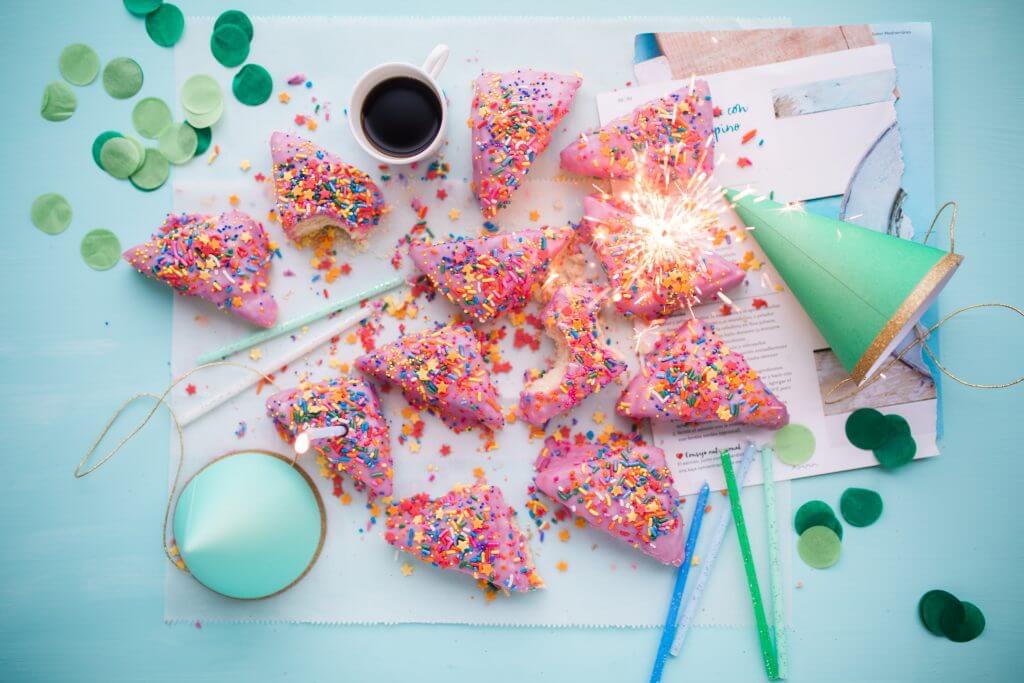 Which decoration elements should I keep in mind when planning?
Table Decorations. You will want to ensure that you adequately decorate the tables. Whether it is a buffet table or themed place settings, these are the parts of the decor that your guests will be able to see up close. You do not have to prepare something intricate or complicated, but make sure that they do not clash with the theme you have chosen – favours, confetti or coloured dining ware that supports the colour scheme are traditional favourites. If you are working with floral decorations for the table, make sure that they don't overwhelm.
The Room. Are you able to decorate the ceiling or walls of the room? Do you have backdrops you can use, maybe even streamers, balloons or even balloon arches? The choice will depend on the type of the event and your theme, but make sure that your decor creates a centralised "party space".
Extras. There is plenty you can do beyond the usual when it comes to party decor. Check out some of the many party decor blogs that offer tips and hints for new and fresh takes on old ideas – Halloween scavenger hunts, Christmas games and birthday mad science laboratories can be reinterpreted in a hundred different new ways. Also, don't be afraid to explore your options – take a stroll down the aisles of your party decor store or check out some of the many party rental places and get inspired!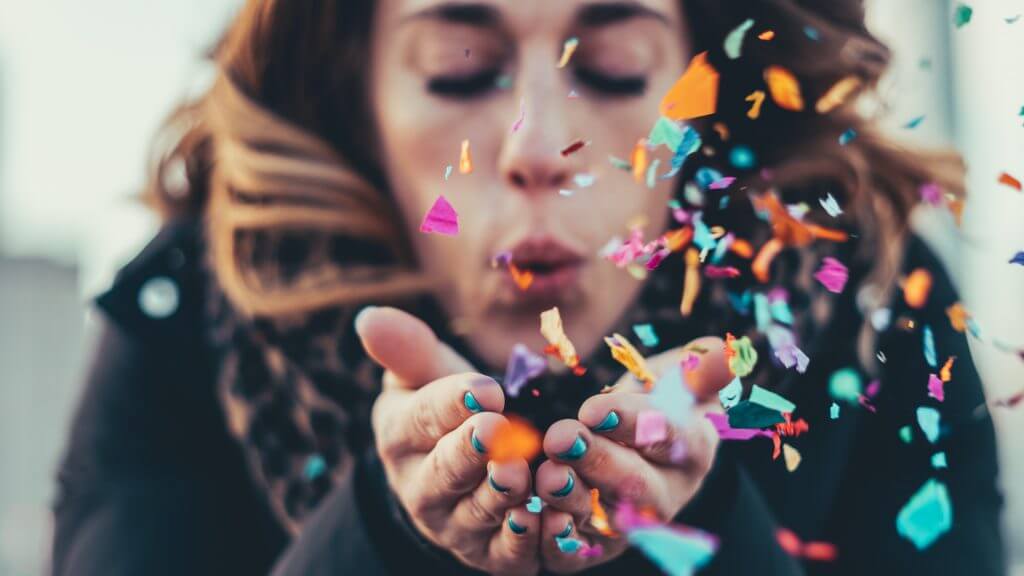 What should I know about decorating a venue myself?
There are 4 key principles that you must keep in mind when decorating a venue by yourself:
Make sure your vision of the party decor is set. Every party requires an idea, a final plan and a final schedule of execution. The 'idea' might seem a bit vague but it is crucial. Let your mind roam as you consider what type of event you want to hold. Once you have settled on your idea, start planning it. Make lists: shopping lists, checklists and guestlists. Finally, start making plans for how you will execute the big day, i.e. make a schedule and to-do list. Overall, make sure you are as prepared as possible.
Ensure you have all the supplies you need. Plan ahead and make sure you have everything you need before the big day. Don't forget the essentials, such as a toolbox, ladder, tape and scissors. You will not want to be scurrying around hunting for tape and scissors in those crucial hours before the event starts. Check out some of the many party checklists that you can find online, these can be a big help.
Enlist a few eager volunteers. While organising an event by yourself is certainly possible, it will probably not be that much fun. Reduce your stress level – and your blood pressure – by enlisting some helpers. Remember, unless previously agreed, neither the venue staff nor any caterers or other vendors are there to help you.
Decide on your timeline with the venue management. Can you show up early to decorate? Determine this sort of timing issue early, it could require you to push your party start time back a bit if the venue will only be open for a set session time. Give yourself a little bit of extra time if possible.
Will I need to decorate and make way for other personnel as well? You schedule a time to set up the decorations, but will you need to make way for the caterers? Perhaps your party entertainers or bouncy castle vendors will also be doing set-up early? Or are you waiting for some other type of delivery? Make sure any extra issues have been taken into consideration before you set your timeline. Imagine trying to string lights around a garden, and running into issues with a marquee installation. With a proper schedule, you can avoid this stress and get everything ready on time.
Will the decorations look good in photos? It is good to also consider how your decorations will look in photos. Sharing these types of events on social media is common today, and is quite important to many party-goers. Your venue should offer attractive spaces with photo-friendly decorations. You might even consider hiring a photo booth or creating an area for fun pictures. Take advantage of some of the many photo props that are available today, and encourage your guests to participate.
Make it personal and unique. Many parties are held to celebrate personal milestones, anniversaries, graduation or birthdays. Personalisation is a great way to keep the party's focus at the forefront of everyone's mind. Incorporate names or the event into the themes or favours if you like, or make your own personalised banners – don't be afraid to have some fun with this idea.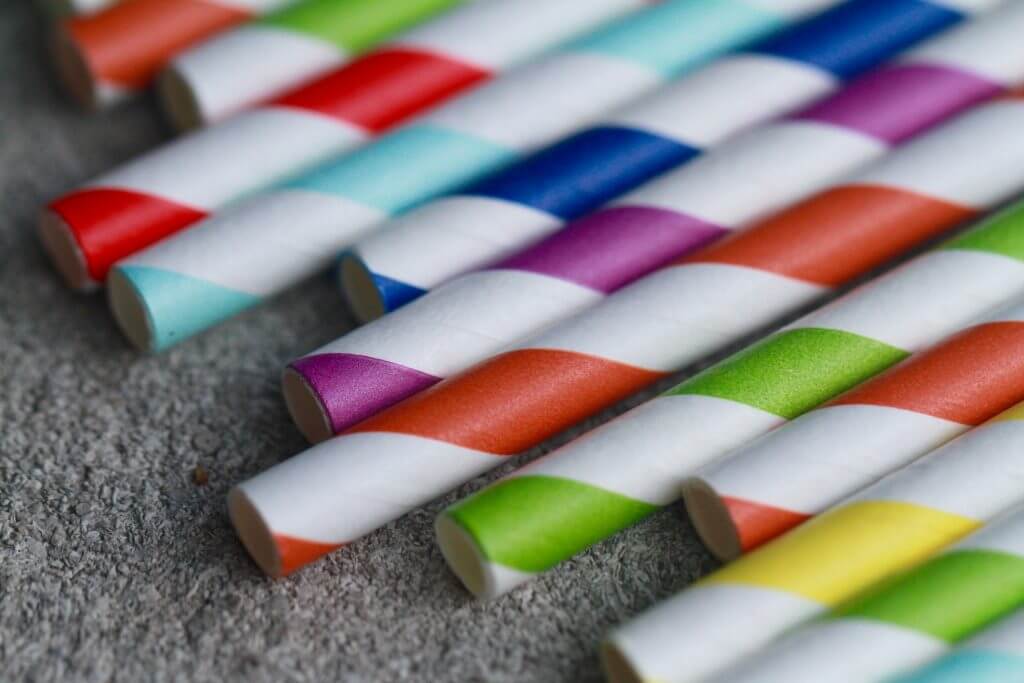 What is the most important thing to remember when decorating a venue today?
The most important issue may seem an obvious one – but it can get lost as the planning process takes over: Is your decor – and your party – eco-friendly? How many plastic cups, plastic bottles, plastic bags, and the ubiquitous plastic straw have we all used over the years? The list of these once-popular (and now clearly nonbiodegradable) party favours is endless.
Are you ready to make the switch to more sustainable party decorations? This issue should be tackled in the planning stages, but it is a great opportunity to reduce your footprint and encourage your guests to do the same. Make sure the venue offers recycling solutions for waste, and, if needed, make arrangements for any edibles or flowers to be used in a sustainable way. Consider passing them along to your guests, a local shelter or another aid organisation.