How much does it cost to rent a venue or a hall for a party? Are package deals always the better option? Wondering how to save money on venue hire? If you'd like to make your budget go further for your next event, knowing how venues price their space is essential.
A guide to pricing for the most popular event types in London
Meeting Rooms
Usual pricing types: hire fee per hour, day delegate rate
Price range: Small meeting room prices start from as little as just £9 per hour and we know how to find these special deals! Standard meeting room hire rates in London range from £20 to £150 per hour, depending on the location and time of the day. Some meeting rooms offer day delegate rates, too. These are fixed prices which include venue hire for the entire day, refreshments and any facilities you might require on the day. A typical DDR ranges from £50 to £90.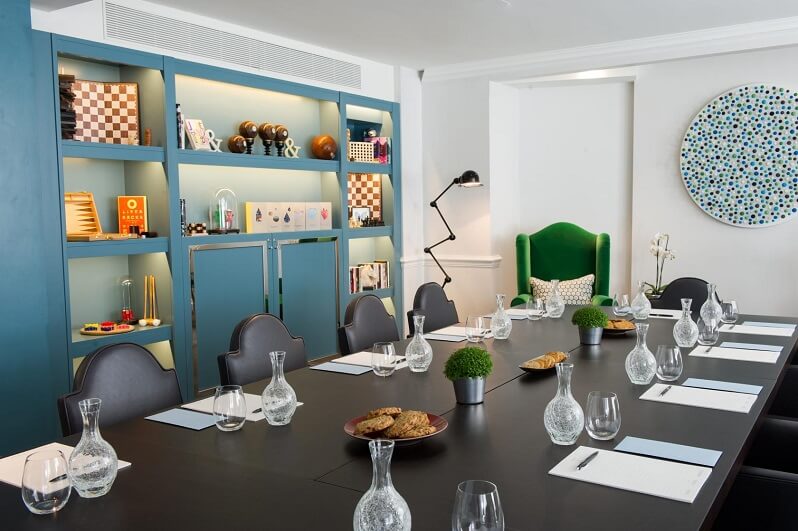 Wedding Venues
Usual pricing types: package per person, minimum spend, hire fee
Price range: When it comes to wedding venues, it's really diverse! According to The Telegraph, the average cost of a wedding venue hire in London is £4,354. What's more, venues for wedding receptions can be priced differently – you might need to cover just the hire fee (which can range from as little as £500 to thousands of pounds for huge and opulent Asian wedding venues) or meet a set minimum spend on catering. If you'd like to have all angles covered at once, your best bet is to go for an all-inclusive wedding package. Choosing this option means that the price per person may vary between £45 and £190.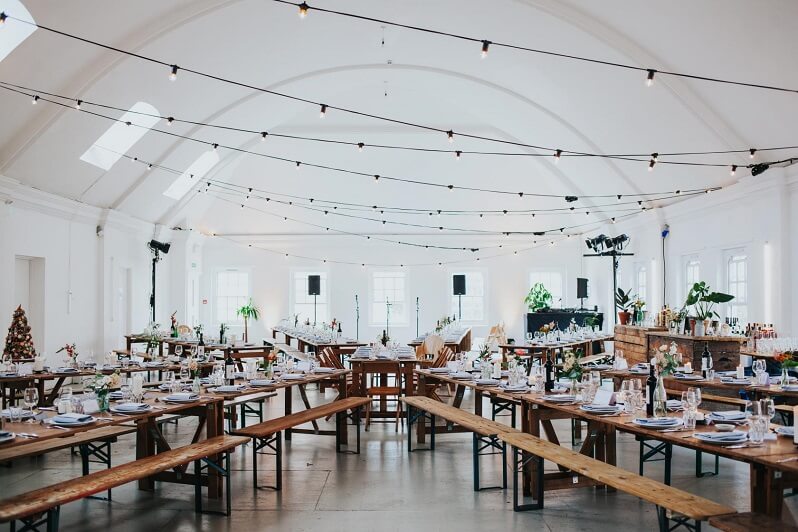 Party Venues
Usual pricing types: minimum spend, package per person, hire fee
Price range: The standard way to charge for party venue hire in London is to set a fixed minimum spend. The average price range goes from £200 for small private bar rooms in neighbourhoods like Stoke Newington, Battersea or Clapham to £15000 for chic corporate Christmas parties in spectacular banqueting halls in central London. Whatever your requirements may be, we're ready to help you find the right space, regardless of your budget! Another popular approach, especially for stag and hen parties, is going for party packages which include venue hire, catering and entertainment options. These typically cost between £40 and £100 per person and cover all you need to have a rip-roaring time!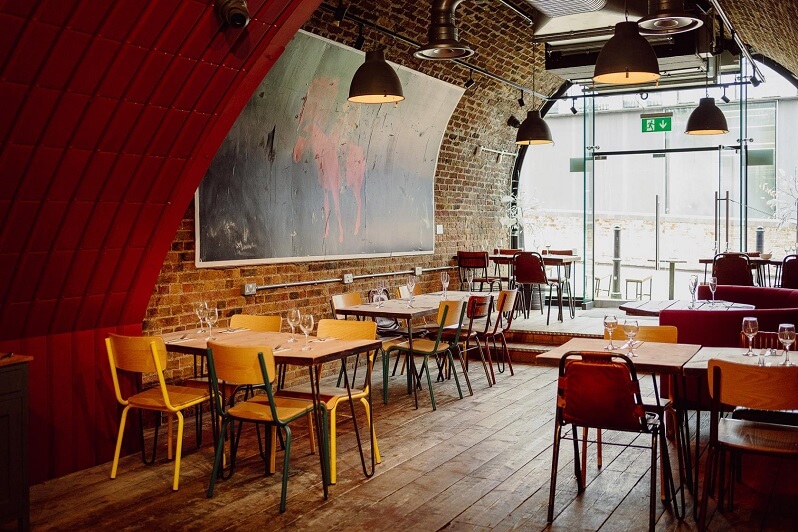 Conference Venues
Usual pricing types: hire fee, daily delegate rate
Price range: Hire fees for conference venues in London can range from £300 for small conference spaces hired just for a weekday evening to several thousands of pounds for a state-of-the-art conference centre in central London for the whole day. Another option is to hire a venue which offers daily delegate rates. The average DDR for a conference venue in London is approximately £30–£60.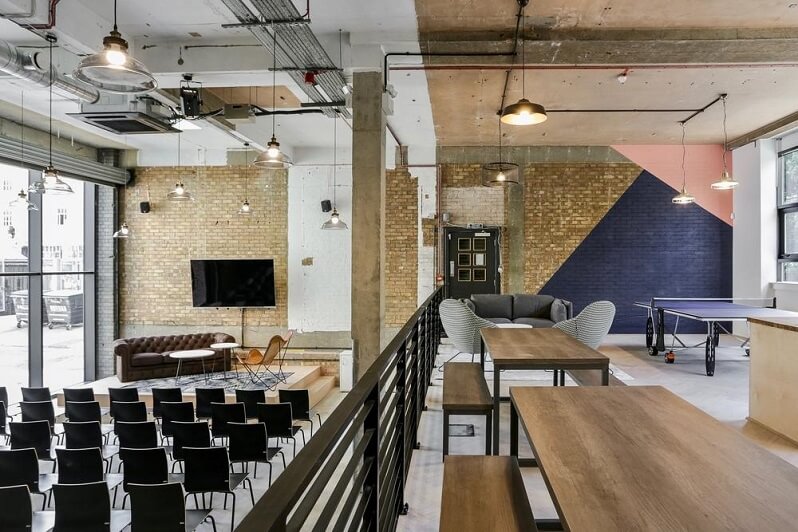 Need all the information on the venue hire cost in one place? We've got you covered. Here's our handy cheat sheet for average London venue hire rates:
Venue type
Hire fee
Price
per person
Minimum
spend

Meeting rooms

£20 – £150
per hour
£50 – £90
per person
n/a

Wedding venues

£1000 – £8 000
per day
£60 – £190
per person
n/a

Party venues

£35 – £100
per hour
£40 – £100
per person
£200 – £2 000

Conference venues

£60 – £850
per hour
£30 – £100
per person
£500 – £2 000
Now you're familiar with average venue hire rates… but what's the minimum spend you ask? Is choosing an event package deal really value for money? Our savvy guide to all the pricing perks will make it crystal clear allowing you to make the best choice. Whether you're planning a low-key drinks reception or a large corporate fundraiser, our ultimate guide to venue pricing will give you peace of mind when signing on the dotted line.
Venue pricing types
Venue Hire Fee
What is a venue hire fee?
This fee covers the cost of the venue hire. It doesn't typically include extras, like catering and drinks. While some venues can provide these options as well, others are happy for you to take care of them yourself.
What does a venue hire fee include?
Usually, just the venue hire costs. Depending on the venue, the hire fee may also include a whiteboard, projector or tea and coffee – but be sure to check what is and isn't on offer before booking a space to make sure your event runs smoothly.
What is dry hire?
Dry hire means you only hire the space itself (sometimes without furniture and decor, which is also known as blank canvas). Any other aspects of the event are not included in the hire fee.
Minimum Spend
What is a minimum spend?
Minimum spend venues are a great option if your budget is tight. This way you can avoid paying a venue hire fee and just spend a set amount on refreshments for your event. For example, if you throw a party for 100 and the minimum spend is £1000, the cost per guest is just £10!
What does a minimum spend include?
Depending on the venue, a minimum spend can be for drinks or it may include food as well.
Wedding Package
What is a wedding package?
A wedding package covers the venue hire as well as the basic costs of a wedding ceremony and/or wedding reception. A package deal will save you lots of time and money, two very important elements for your special day! The price is usually stated as a package per person and sometimes as the total price, too.
What does a wedding package include?
Wedding packages come in all shapes and sizes. Depending on the venue, they may also include extras, like champagne on arrival, table decorations or a DJ. All-inclusive wedding packages cover the venue hire plus all the services needed to supply and perfectly coordinate your event (caterer, florist, celebrant, live band, photographer, etc.). With a complete wedding package, you're sure to get the best vendors at the best price, as well as full event coordination on the day.
Daily Delegate Rate (DDR)
What is a daily delegate rate (DDR)?
A daily delegate rate is often the most budget-friendly option when booking a conference or business meeting. These complete meeting packages allow you to pay a fixed price per person, making it easy to calculate the cost of your meeting and avoid any extra expenses. Many venues offer both half-day and full-day packages.
What does a daily delegate rate include?
A daily delegate rate usually includes the venue hire, coffee breaks (sometimes a sit-down meal, too) and basic technical equipment, like a screen, projector or flipchart. A great option when planning those important meetings.