Are you about to step into a whole new decade of your life? If so, you've probably been looking for ways to celebrate this milestone for a while! Turning 30 is a special time, so you can celebrate new beginnings or give a bow to the years that have passed. There's a big chance that you've typed 'How to celebrate my 30th birthday?' into your browser multiple times before. That's why we're here to put a stop to this daunting search and provide you with the best 30th birthday ideas you can think of!
Why is your 30th birthday so special?
First, let's go over some common misconceptions! Even though entering your 30s is often portrayed as some catastrophic step into old age (looking at you, Rachel in that one episode of Friends), the truth is you still have plenty of life before you! And no, you won't wake up on your birthday with full-on back pains and boring hobbies!
However, there is one big difference between this one and all your other milestone birthdays. Chances are, you weren't fully in charge of your previous big celebrations. First, your parents had the final say, and then you were a student without a stable income. That changes now! You can make your own decisions and put the budget into exactly what you want. It's your time to party like you wish and go big!
Keep reading to find the best ideas to make your 30th pop!
Nostalgic 30th Birthday Ideas
Go back to the past and celebrate the era you've lived through so far! Whether you want to look back on all the fantastic things 90s and early 00s pop culture has brought to life or enjoy your favourite childhood activities, we've got you covered!
1. Have a Sleepover
Who said sleepovers are just for kids? We think you certainly deserve a good 30th birthday slumber party, as a treat! Tell your friends to bring their comfiest pyjamas (or loungewear sets, if we're being fancy) and get ready for some gossip! You can prepare your favourite childhood snacks to amp up the nostalgia, too. You've got what it takes to host the perfect adult sleepover!
2. Play Childhood Games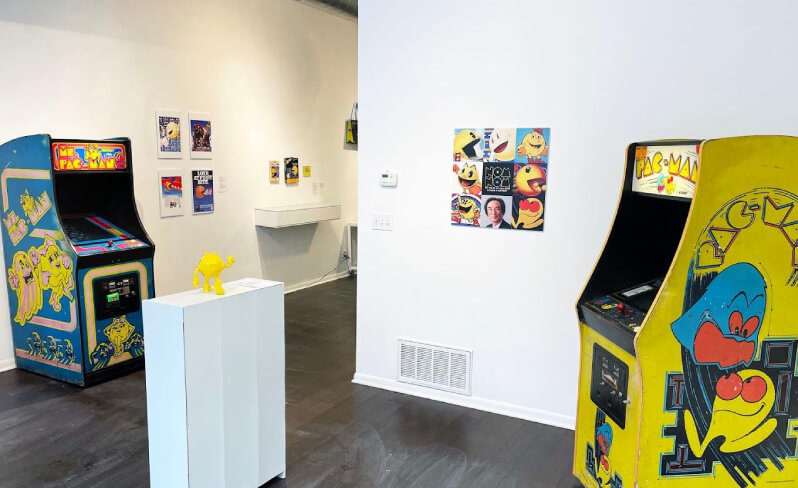 Are you up for a night of entertainment and good fun? Challenge your friends for a few rounds of Mortal Kombat or have fun with a custom set of Guess Who?! What a throwback, right? If you're feeling competitive (and aren't too scared of losing a couple rounds on your birthday), you can even make it a retro game tournament!
3. Karaoke with Your Favourite Retro Tunes
Karaoke? It's a foolproof way to have fun, and even better when you spice it up with some tunes from back in the day. There's plenty to choose from, including your childhood classic to beats you partied to in your uni days! Get inspired by the biggest hits of the 90s and 2000s.
4. Test Your Knowledge During Trivia Night
How well do you remember the era you've grown up in? The late 90s and early 2000s were a vibrant and quirky time, filled with iconic pop culture moments and quirky fashion! You can compile your own set of questions or get inspired online!
5. Go Roller Skating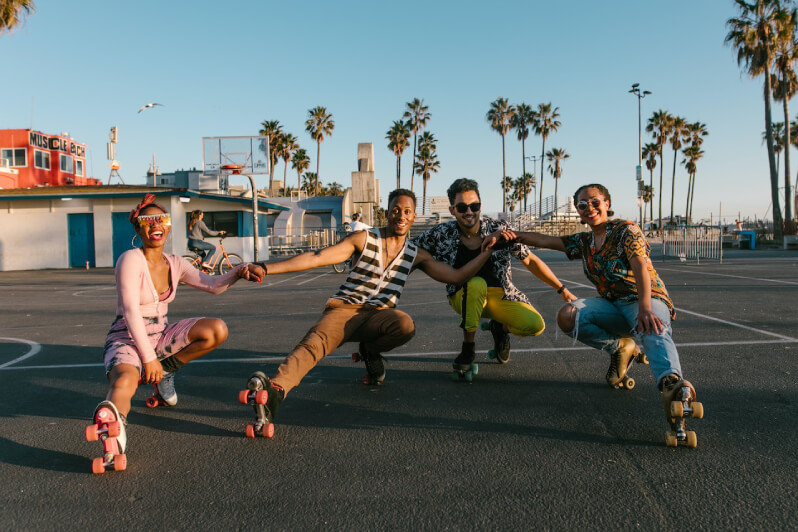 Roller skating was the activity in the 90s and it's making a comeback now! Why not pay tribute to this fun trend and hit up a rink on your 30th birthday? Just make sure to warm up properly, we don't want any accidents on your birthday!
6. Cosy Up with a Nostalgic Movie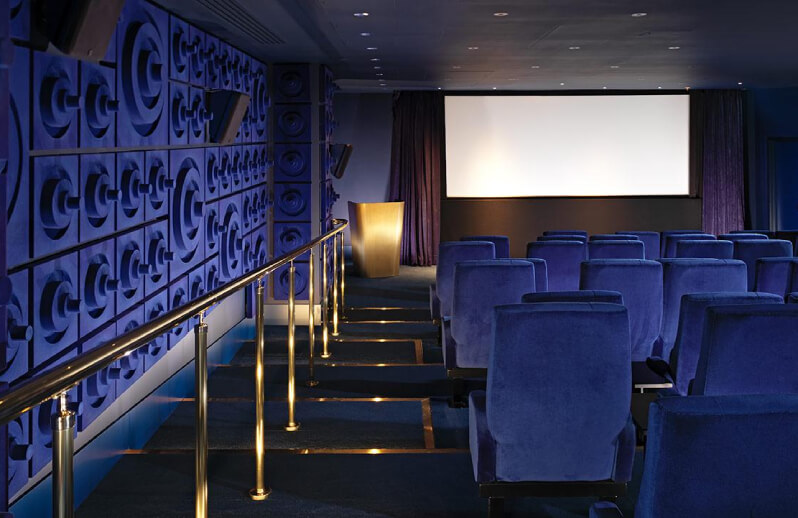 Another fantastic way of looking back to the times you've grown up in is to take a deep dive into their cinema! To add a personal spin (and maybe even find a new favourite film), choose a movie that was top of the box office on the day you were born.
7. Host Your Own Wacky Game Show
We all remember some of the weirdest, funniest game shows that aired when we were kids, right? So why not become the host of your very own contest, compete with your friends and have plenty of fun! Get inspired by some ridiculous concepts like The Chair, build a wacky obstacle course, or replicate your favourite 90s game show.
All that planning sounds like too much work? Consider a hosted, virtual game show experience!
8. Throw a Retro-Themed Party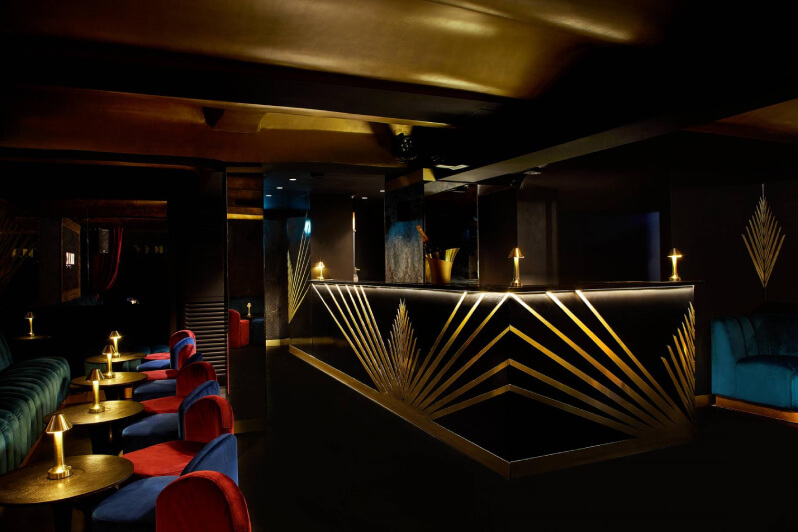 Bring out the low-rise jeans, vests, and oversized belts, it's time to rock some 2000s trends! You can also go for a 90s-inspired party or even a year of birth bash, to make it more specific! Complete the set-up with retro decorations and dishes inspired by the era.
9. Make Your Childhood Dreams Come True
As we've already mentioned, this might be your first opportunity to celebrate a big birthday exactly as you wish. That's why you should go back in time and figure out what you've always dreamt of! A weekend at the water park? Rock climbing lessons? A pile of doughnuts instead of a cake? Prepare something special for your inner child, whether it's a big thing or just a small detail, and you won't be disappointed!
Delicious 30th Birthday Ideas
If you're nearing your 30s, you probably appreciate good food and drinks even more than ever before! These birthday celebration ideas are all centred around mouth-watering dishes and delectable beverages, so we hope you're hungry!
10. Afternoon Tea Party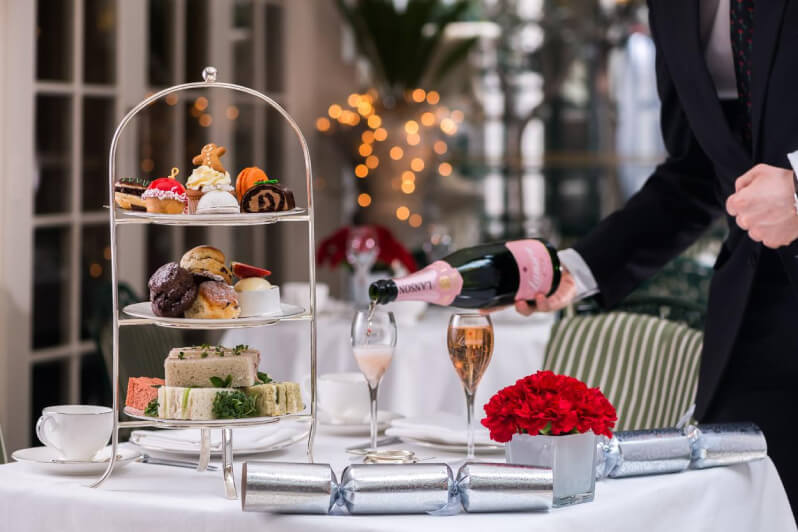 You're turning 30, not 21, so you might be after a slightly more relaxed and refined birthday party idea. There's nothing nicer than enjoying some homemade desserts, scones, and muffins, all freshly out of the oven. Pair it with a glass of champagne and your celebration will be unmatched!
11. Dinner Party
Getting a good meal with your loved ones is a foolproof way to celebrate your big day. You can go adventurous or familiar, at home or in a private dining room! Dinner parties are also a family-friendly choice, so if you or your friends have a little one at home you can easily include them in the celebrations. And who said you can't book a nanny and hit a bar afterwards?
12. Barbecue
Were you born in the spring or summer? For a relaxed, laid-back celebration, organise a party filled with grilled food and beer! All you need is a barbecue, a backyard, and your closest friends and family. If neither you nor anyone you know can host a BBQ at their place, you can look for outdoor spaces and barbecue areas at nearby restaurants and pubs. You'll definitely find something fitting!
13. Brunch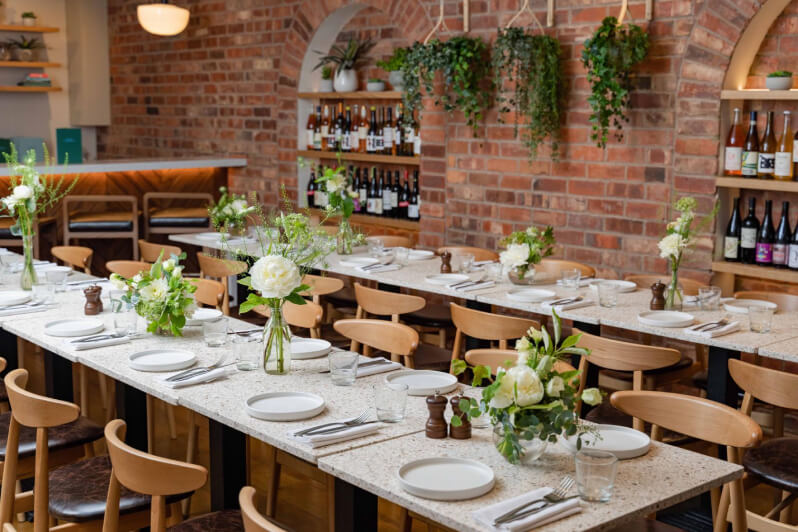 The perfect solution for the busiest soon-to-be-30-year-olds? Just take your squad out for a nice brunch! We really are talking nice here, like that one spot you've always wanted to hit up but it just felt a tad too expensive. Splurge on some fluffy pancakes, perfectly cooked eggs, and a Mimosa or two. A 30th birthday brunch is also perfect for anyone who doesn't like to make a fuss around themselves!
14. Cooking Masterclass
You probably know by now that living is all about constantly learning, so why not make it fun? If you want to gain a new skill, bond with your friends, and eat something delicious afterwards, booking a cooking lesson for your 30th birthday is the right option!
If you want to include someone who can't celebrate with you in person, how about a virtual cooking workshop? There's plenty to choose from, so pick the one that sounds the most appetising and start cooking!
15. Mixology Workshop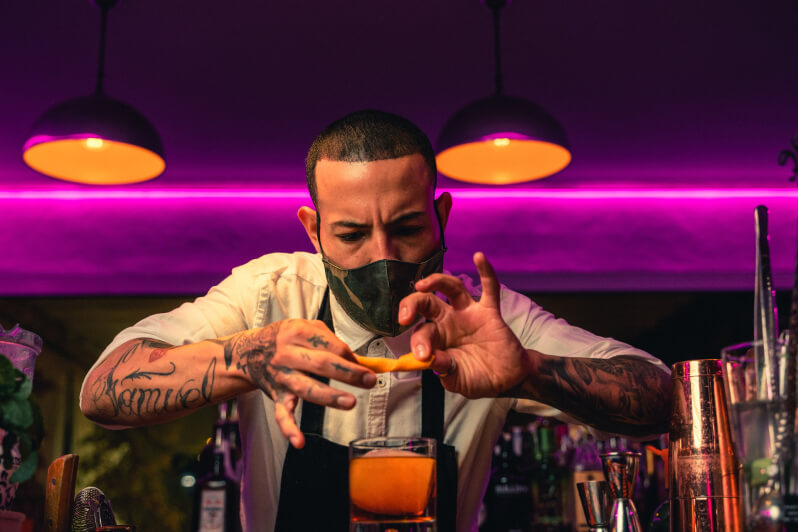 While we're on the topic of learning new skills, it's high time to add some exciting cocktails to your repertoire. Gone are the days of vodka with Red Bull and boring Martinis, enter Peach Bellinis and Lavender Vodka Cocktails! Treat yourself to a professional mixology class for your 30th and you'll feel the benefits of the decisions at every house party to come. You can even learn to brew cocktails from around the world online. How convenient is that!
16. Winery Crawl
Pub crawls are fun, but you might be looking for something a bit more sophisticated for your milestone birthday. If you are lucky enough to live in a region filled with vineyards, it would be a pity to miss out on that opportunity. Plan a convenient route and go from winery to winery, on a quest to find the best local vino! Just don't forget to find a guest who will be so kind to take on the driver role. 😉
Activity-Filled 30th Birthday Ideas
Are you the kind of person who absolutely can't celebrate their birthday in a low-key manner? We get you! Fortunately, there's plenty of fun and thrilling activities you can do on your big day, from full-on pampering yourself and crafting with your friends to getting out in the wild.
17. Treat Yourself to a Spa Day (Or Weekend)
Hey, you! We know you've been frugal with your self-care lately. No judging! The world is moving at an insane pace and it's difficult to find a lot of time for yourself. You can change that on your birthday, though! Book a stay at a spa and feel yourself relax with massages and treatments.
On a budget and can't afford to go to a proper spa? You can easily set up your own spa night at home!
18. Do a Birthday Photo Shoot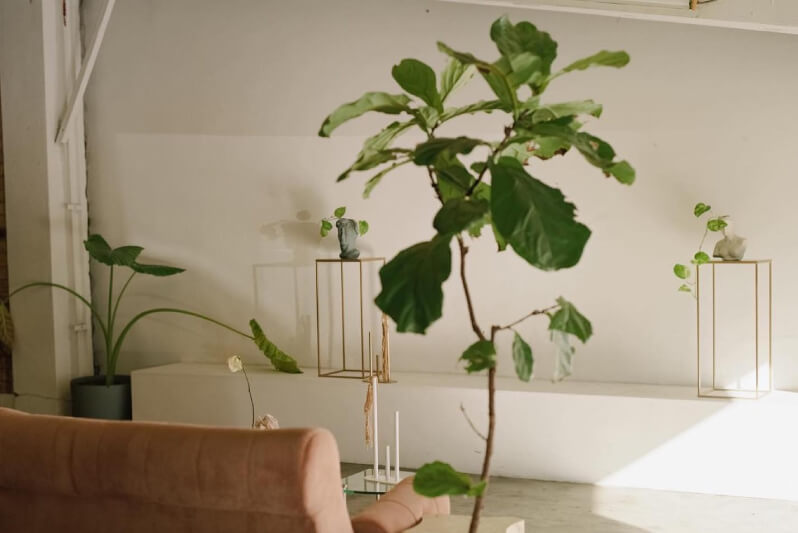 Memorialise your 30th birthday with a professional or amateur photo shoot. All you need is a concept, whether you're dreaming of a cheesy backdrop with '30' balloons or something more sophisticated. If you're feeling stuck, check out our favourite 30th birthday photo shoot ideas! You can hire a photo studio just for yourself through Tagvenue and book the services of a professional photographer, but your bestie with a camera will do too!
19. Sip and Paint (Or Do Other Crafts!)
If you're looking for creative 30th birthday ideas, invite your friends over for a classic sip and paint. Look for some DIY ideas for your craft and sip, head to the art store and grab a bottle of wine on your way back! You and your friends are about to create some masterpieces and have a fantastic time.
20. Get Your Fortune Told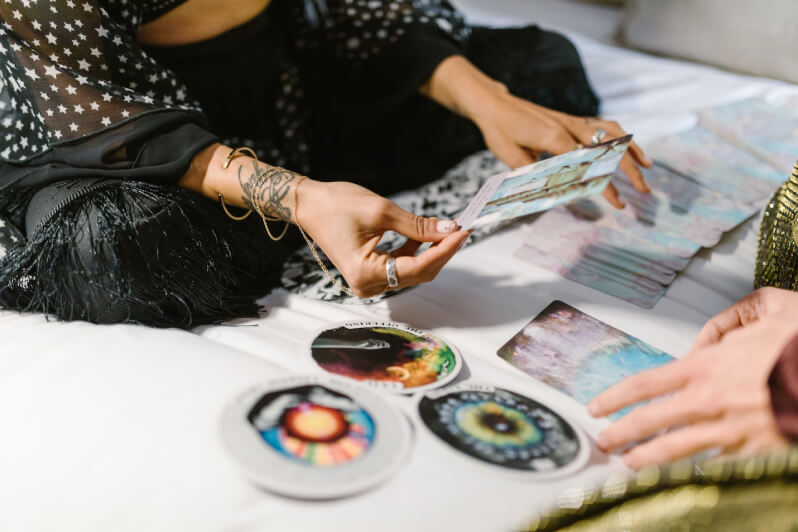 Do you want to know what the next decade of your life will bring? You can visit a fortune teller to read your palms or tarot. Another option is to try a few fortune telling methods at home – methods like numerology and wax melting should be easy to DIY! Whether you take predicting the future seriously or as a fun, lighthearted activity, just remember to have fun and not stress out too much.
21. Try an Escape Room
For a thrill of adrenaline on your 30th birthday, head to an escape room and try to solve all the puzzles! Will you and your friends beat the clock? You'll need a lot of focus and problem solving skills, but we're sure you can do it!
Did you know you can even face that challenge virtually?
22. Go Camping or Glamping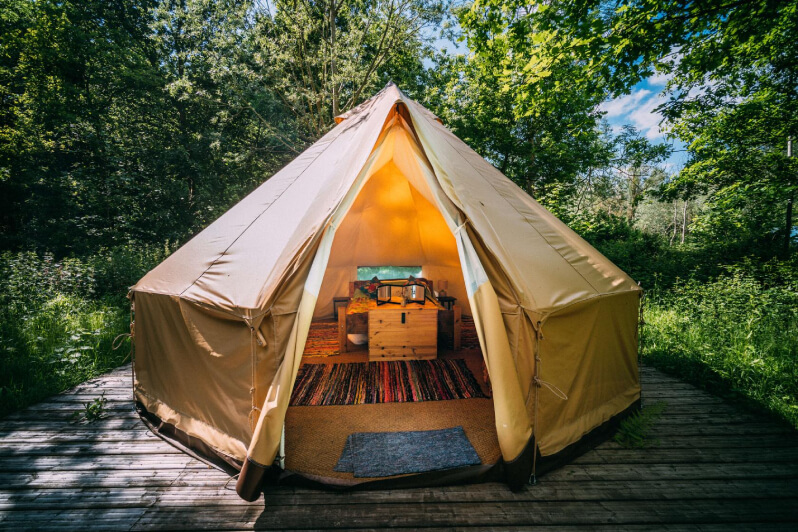 Celebrate under the clear night sky with your closest ones! You can go the rougher way, pack your backpacks and find a suitable spot somewhere in the wilderness. However, there's also the lush way – glamping! We'd say it's the perfect combo of enjoying nature and keeping things comfortable and hassle-free.
23. Road Trip with Your Friends
An adventurous road trip is the perfect way to celebrate entering your 30s! You can choose a close destination, visit the other side of the country or even fly abroad and rent a car there. The key to a fun road adventure is good preparation, a group of friends, and plenty of snacks to keep you energised!
24. Challenge Yourself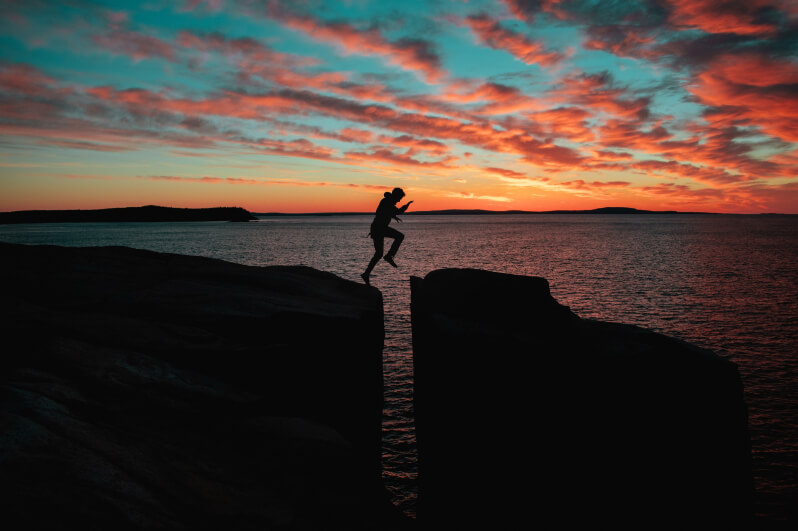 Give yourself an unforgettable experience and satisfaction for your 30th! Run a marathon, go skydiving, attend a gig by yourself, take up something new. Don't be afraid to get out of your comfort zone for this one. You'll thank us later!
Cheap 30th Birthday Party Theme Ideas
If you're on a budget, you might feel inclined to host a small celebration at home. There's nothing wrong with that! A houseparty can be just as fun as any other bespoke celebration, but there's no reason to keep it plain. Throwing a themed bash requires you to follow a few simple steps:
🎉 Come up with a theme you'll love.
🎉 Set a dress code.
🎉 Send out themed invites.
🎉 Create some DIY birthday party decorations.
🎉 Prepare on-theme snacks and drinks.
Yes, it's that easy to do it by yourself! If you're looking for inspiration, here are some of our favourite themes for a 30th birthday party:
25. Generations Battle – If you have friends from different generations, you can all dress in stereotypical clothes and team up to compete in a range of games and activities! Can Millennials win against the witty Gen Z?
26. A Touch of Luxury – You can have a bit of luxury for cheap! Pick up gold decor and ask everyone to throw on their best formal outfits.
27. Everything-Thirty Party – 30 dishes on the table, 30 activities on the agenda, and 30 of your favourite songs on loop. Yes, it might get pretty intense, but isn't that what parties are for?
28. Masquerade Ball – You know the drill: masks are on and there's a feeling of mystery in the air. Just don't forget the champagne!
29. Neon Rave – Get some fluorescent body paint, DIY a disco ball, and make sure your neighbours are okay with the music getting a little loud. Let's rave!
Bonus Unique 30th Birthday Ideas
Not satisfied with any of our previous ideas? Here are a few wild cards for you!
30. Spend a Weekend at a Luxury Location
We're thinking a lavish hotel, a huge mansion in the countryside, a villa with a pool or a nice loft with a rooftop to chill on! Invite your friends or family for a relaxing 30th birthday weekend of doing nothing but chilling. Pack up your favourite board games, a movie or two, and just get the most out of life for a couple of days.
31. Throw a Surprise Party
If you're organising a 30th birthday party for someone close to you, you can keep it secret! We promise you, a surprise celebration always feels that much more special. However, you can also use this idea if you're the one getting older. Throw a surprise bash for your friends, they will be delighted! There's a lot of joy in giving!
You can check out our blog post on surprise birthday parties to find out how to make it a success!
32. Celebrate at a Unique Spot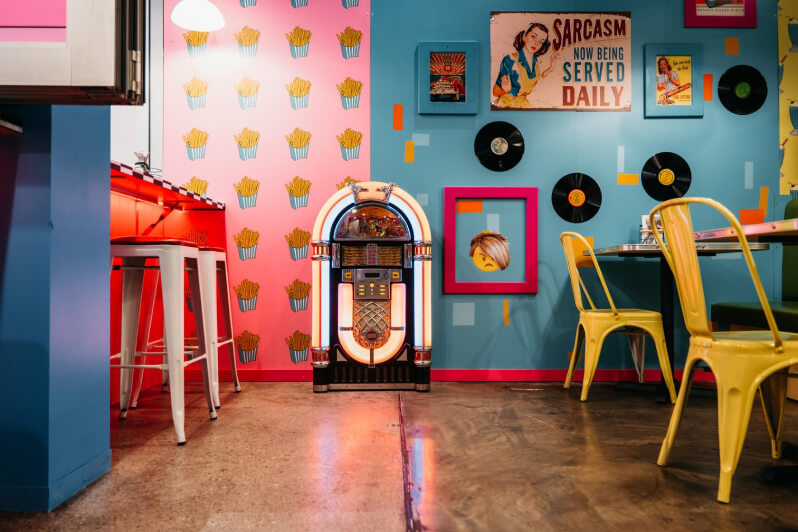 An easy way to make your celebration pop is to hire a unique venue! There's stunning rooftop locations, quirky bars, and spaces that offer entertainment you haven't seen before. All you need to do is check out all the options in your area and pick your favourite!
Summing Up
Are you excited to turn 30? You should be! Welcome this next stage of your life with open arms and celebrate with a blast. There's so many fun times waiting for you in the future, so organising a fun 30th birthday party is just the beginning. If you're not satisfied with all our suggestions, no problem. We have even more remarkable birthday party ideas for your celebration in 2023!
We hope you got inspired by our ideas and feel pumped to start planning the big day! We've just got one more piece of advice to share with you:
Tailor the day to yourself and do exactly what you want – you only turn 30 once!
FAQ
How to plan a 30th birthday party?
Planning a 30th birthday doesn't have to be difficult! You just have to follow a few simple steps. Start by determining your budget, guest list, and style of celebration. After that, you will need to pick a date and look for a fitting location. Once that is done, decide on the food and activities, send out invitations, and wait for RSVPs! You can also check out this comprehensive guide on party planning for a more in-depth explanation!
Where do I throw my 30th birthday party?
Depending on what you're planning to do, you might want to host the party at home or at a hired venue. If you're planning a houseparty, it might come up as cheaper, but you'll have many more responsibilities: preparing everything by yourself, decorating, and cleaning up afterwards! You can also hire a private venue for your party, for example through a dedicated platform like Tagvenue. If you decide on that, your selection of locations will be wide, from private rooms at restaurants and bars to entire farmhouses, beautiful gardens, and even boats!
How do you throw a 30th birthday party on a budget?
There's several ways to cut costs when organising a 30th birthday celebration. You can limit your guest list to just your closest friends and family. This will allow you not only to save on the food and drinks, but also on choosing a smaller venue! Another great idea is to make it a potluck or bring-your-own drinks party. If you're celebrating out in town, go for a minimum spend venue. They tend to be the most affordable private hire option: you won't have to spend a single penny on hire fees! 
How long should a 30th birthday celebration last?
As long as you wish it to! Most parties will last between 4 and 8 hours, depending on how enduring your crowd is. However, we're talking about a big milestone here! If you have the time and budget, you can celebrate your 30th birthday for an entire weekend or even longer.