Ever wondered how to plan your 30th birthday photo shoot? Since the "big 3-0" is getting closer and closer, why not check out some cute and quirky birthday photo shoot ideas for when the big day arrives? We have prepared some amazing photo shoot options For your 30th birthday that you really won't want to miss.
Hitting this very important milestone is surely one you'll want to remember. After all, your 30th is a real milestone birthday! So whether you're planning a photo shoot with a professional photographer, or you're opting for getting some friends to take pictures for you, we want you to have a fabulous time planning it all out.
If you do decide to go through the photo shoot process on your own, then you might want to check out our guide on setting up a photography studio. With all this info on hand, your photos are bound to turn out totally amazing!
So, without further ado, let's go ahead and check out 10 ideas for your 30th birthday photo shoot.
Balloons and Confetti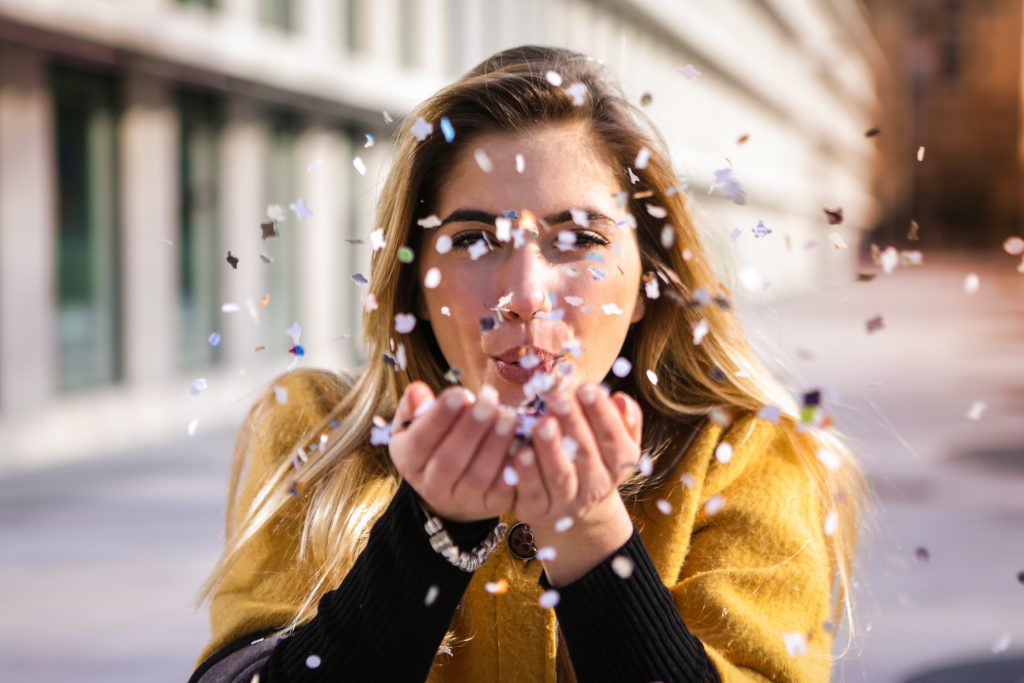 Nothing says "Birthday Photo Shoot" more than balloons and confetti. Order some colourful decorations, get some helium to blow up the balloons, and try to get everything into the shot. You can also get "3" and "0" balloons, which will highlight this milestone in a lovely way. Try out different colour combinations, match them with your dress, or opt for a contrasting backdrop for the photo. Make sure to try out different poses, blow the confetti around (as in the picture above), and don't be afraid to use your creativity in the shots. Another awesome idea is to try and take the photos outdoors (weather permitting). You can check out one of the many outdoor venues we have available on Tagvenue. Just make sure they allow guests to bring decorations.
Pick a Colour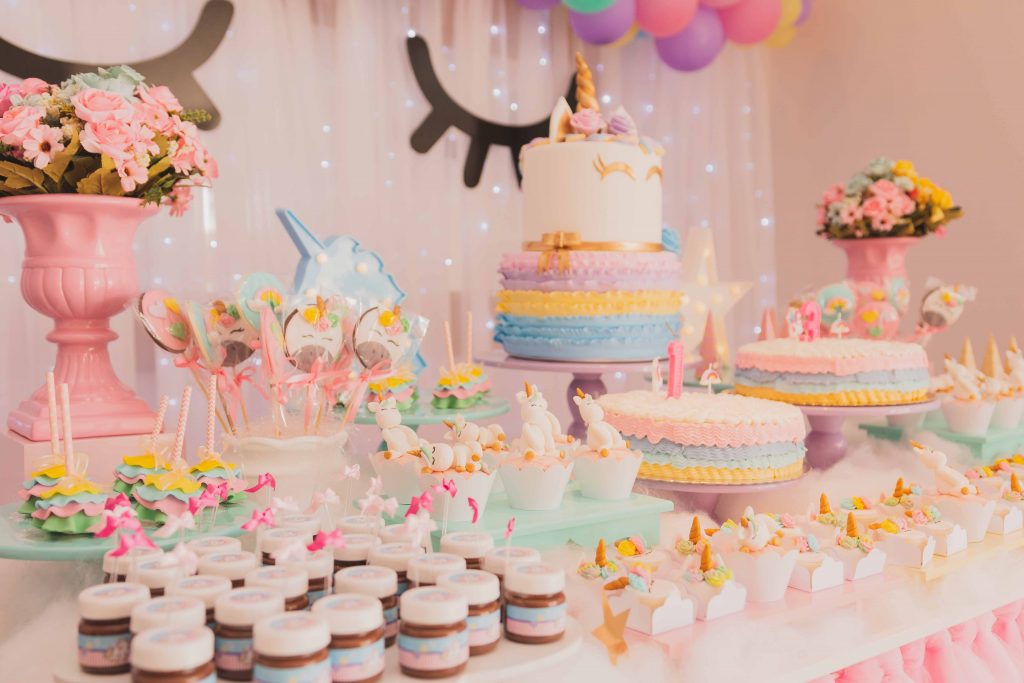 Have a theme for your birthday photos. There are so many different options to choose from.
Pastels
Blues, pinks, yellows – you name it. If you're a fan of pastels, you're going to love this colour theme. Mix and match, or choose just one in different shades (it's going to look stunning). Pastels will give your 30th birthday photo shoot a soft and girly look. If you identify with this description, then I think we found the theme for you!
Bright and Bold
Perhaps pastel is not your jam, but bright and bold is more your style? Make your photos stand out, and go wild with the reds, oranges, purples and any other statement colour of your choice. If you feel like you're entering your villain era this year, then bright and bold colours are going to make you feel like the queen you are.
Black and White
Tired of picking from among the different colour options, and prefer to keep it classy? Well, we have two great photo shoot options just for you. Either keep it simple and have your photographer shoot in b&w, or have the dress and decor in this theme but choose a colourful background to contrast the picture. What a great way to make the photos look totally unique! Prefer to stick to simplicity? With a good photographer, monochrome photos can look absolutely amazing.
Earthy Tones
You're not quite a pastels fan, but don't fancy having the photo shoot too bright and bold either? How about something somewhere in between? Earthy tones of green, brown and orange will give your photos a very individual look. The vibe you can expect to get from this colour combination is elegant and chic – perfect for turning 30! In need of some props? Why not get flowers and plants for the shoot – nature works fantastically as a theme.
Cake and Champagne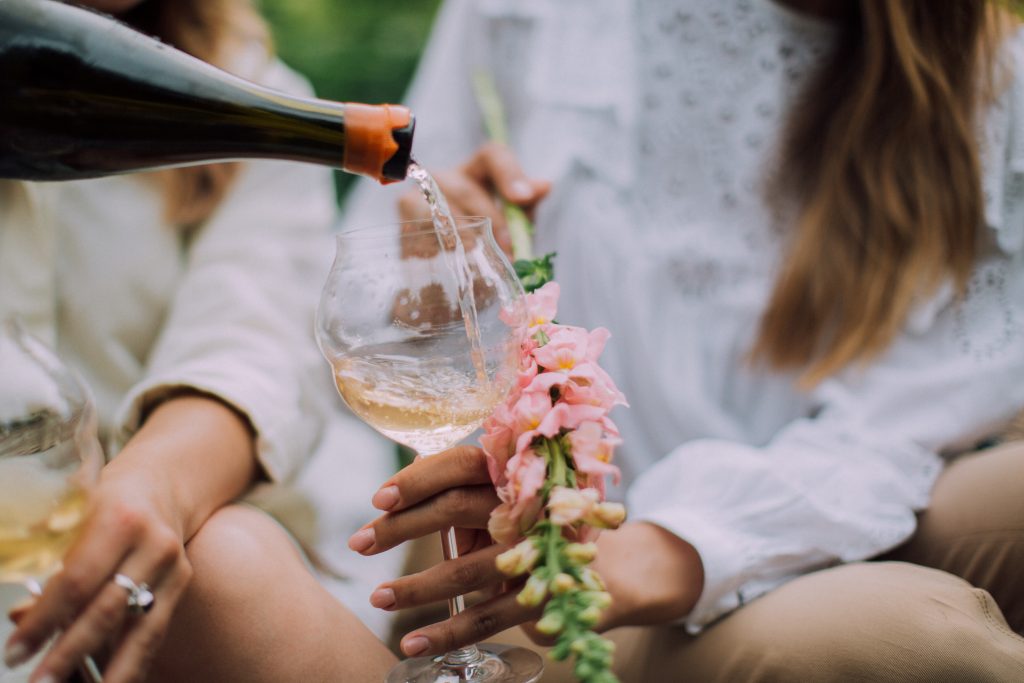 A brilliant way to make your photos fun, thematic and ideal for a 30th birthday photo shoot, is to get a beautiful, custom-made birthday cake, and order some great champagne.
Get in touch with a local bakery and see what they can offer you for the shoot. There's a wide range of possibilities here: match the cake with something personal, or create a design which portrays one of your cherished memories. But if you don't feel like getting too personal, you can always opt for some crazy patterns, colours and shapes to make it fun.
As for champagne, well, the more you have the better! Spritz it around during the shoot, pour it in glasses… have some fun and the pictures to show for it! Won't this photo shoot be the one to remember?
Unique Surroundings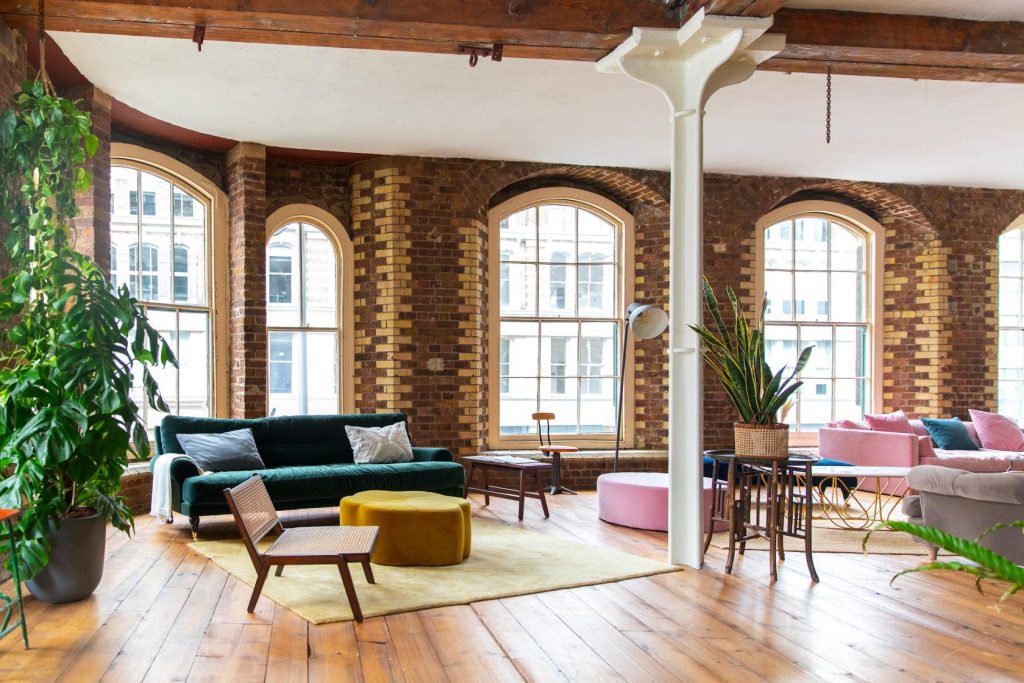 You don't want your birthday photo shoot to be too cliché? Hmmm… how about booking a space that's going to make you feel like the next Vogue model? Make sure to check out the unique photo studios and photo shoot locations which you can find here on Tagvenue.
Hire a loft, studio, rooftop, or any other photogenic location, and get ready to have a jaw-dropping photo session. Order a stunning dress, get your make-up professionally done and watch your photo inspiration turn into reality. This shoot is the one to enhance every single beautiful detail about you and underline your confidence, which at 30 is bound to be shooting through the roof!
Dress Up and Go Out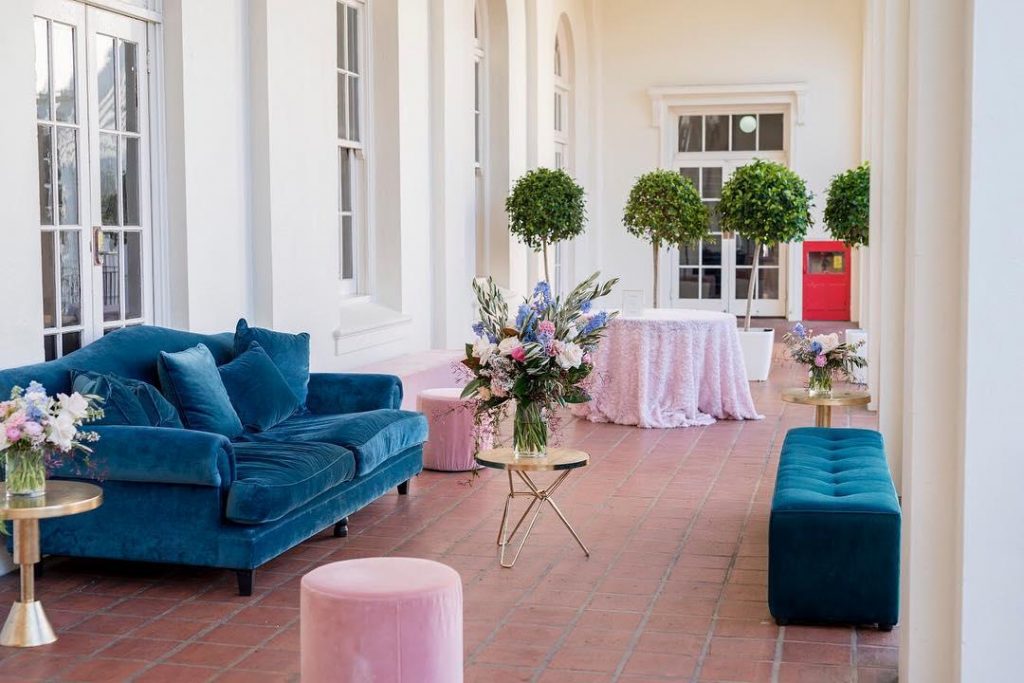 Dress up and go out… only in a slightly different scenario. Why not dress as fancy as you can, and go to a low-key place that will make the whole photo shoot just a little fun and crazy? A fancy dress and a tiara in McDonalds, or a sophisticated date night in KFC?
And how about grabbing a Starbucks in your 16 cm heels and Gucci handbag. Absurd? For sure. But if you're going to have a laugh at all the people who are going to stare in bewilderment, then this is the perfect 30th photo shoot idea for you.
Get a Boat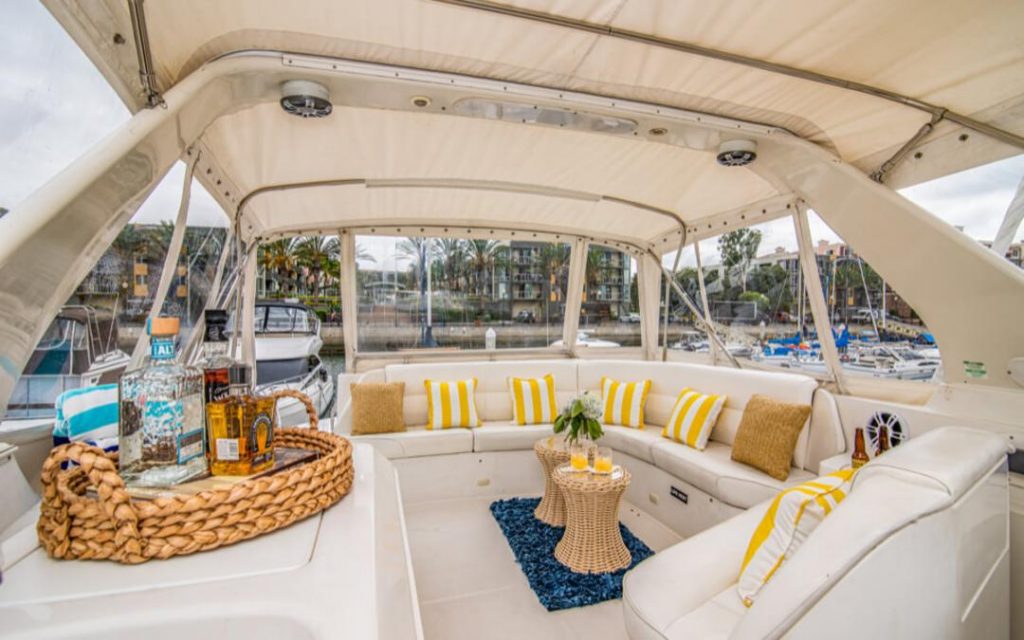 Having a birthday photo shoot on a boat is going to be so much fun! Our recommendation? Prepare a great birthday party and have the photo shoot while you dance the night away on the water!
Prepare a balloon display, a fringe backdrop inside (if you have the option), maybe even some star garlands if you're feeling up for it. Get ready for the golden hour when the sun is going to make a gorgeous glowing effect, and your photos will be to die for.
Pyjama Party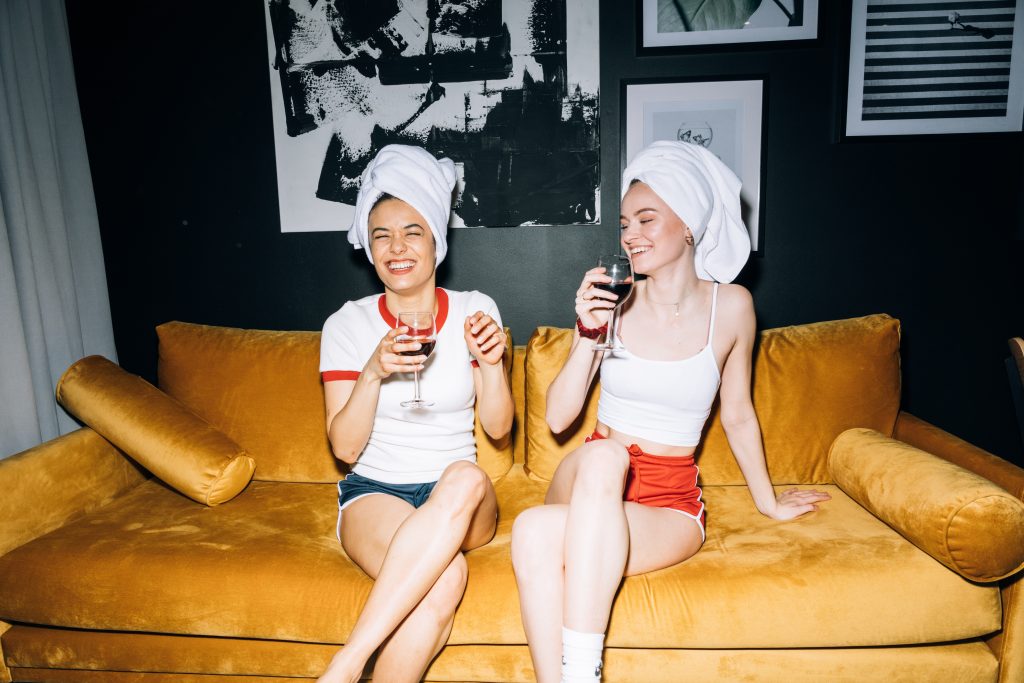 Combine your 30th birthday photo shoot with celebrations! Dress down instead of dressing up, and have some fun in the comfort of your own home, or a cute location that you can hire for the evening. These photos are going to turn out totally natural and candid.
You can experience this evening in two ways – get a professional photographer, or get your friends or family to get out a camera whilst you enjoy your party! Once again, get cake, balloons, champagne and decorations, and prepare this evening in any way you like. How about a movie, birthday games and preparing snacks? (A cheese platter and homemade pizza? Yum!) Get ready for that pyjama party!
Thematic Evening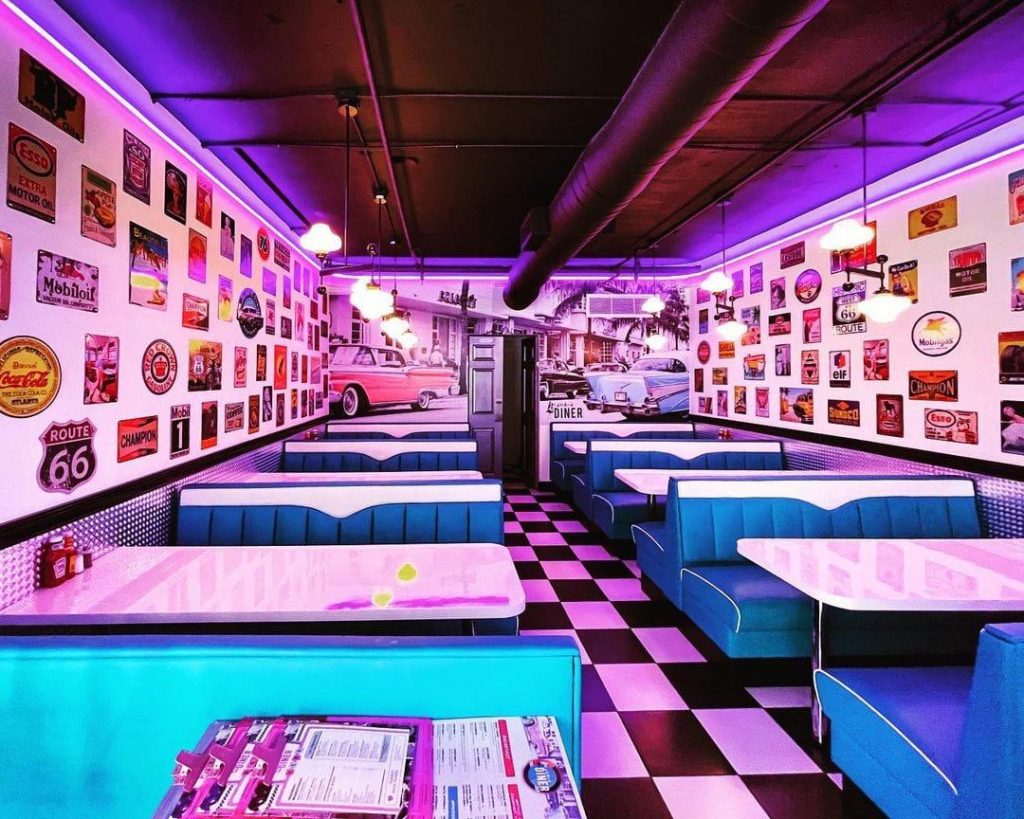 Here you have quite a range of possibilities. You can recreate this evening at home, but to be honest, we recommend you book one of the unique venues on Tagvenue.
Why?
Because we have a range of gorgeous spaces that will totally make your night. Explore venues which offer different types of cuisines and various decor options too. Indulge in Mexican dishes, and in-between eating, go and smash some piñatas. Dress up for an American-style restaurant, or go full European in one of the Greek/Italian/Spanish restaurants. The restaurant decor will be a great backdrop for photos.
The food is going to be absolutely delicious and the decor is bound to look fabulous in photos. Why not throw in some of your own things to the mix? Photo booth, birthday balloons, dressing up – you name it! This photo shoot, and these birthday party dinner shenanigans, are going to make your birthday photo shoot a complete success.
Celebrate Your Body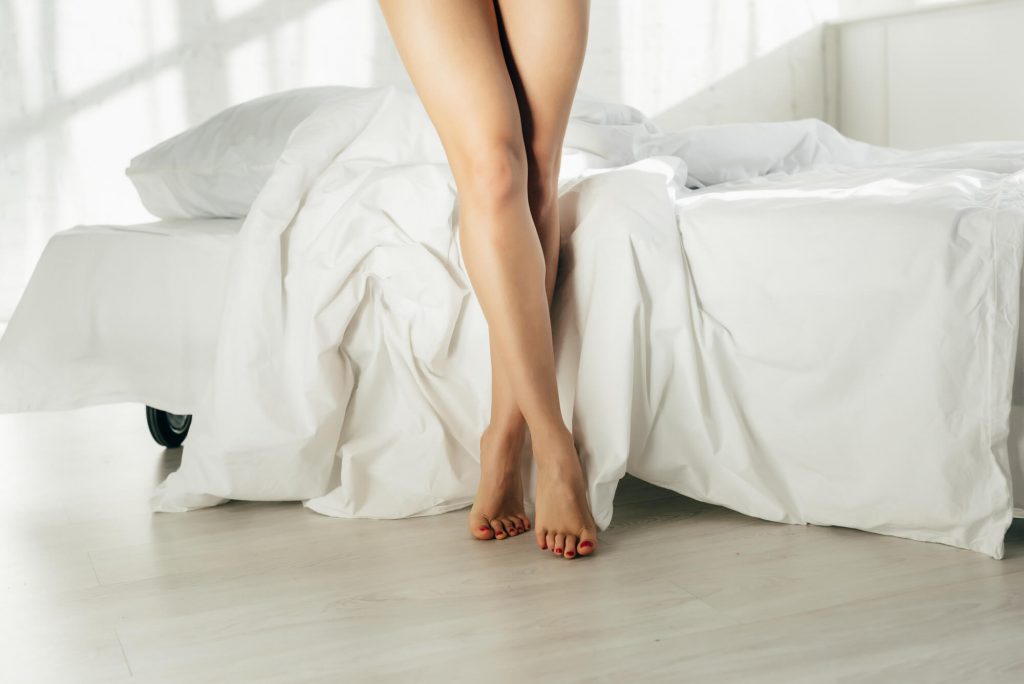 If you don't really want to mix your party with the photo session, and want to focus solely on you, then you're going to love this idea.
Hire a professional photographer and treat yourself to some stunning and sensual birthday portraits. At the (best) age of 30, some of us tend to forget just how beautiful our bodies really are. So don't let yourself forget, and create some stunning portraits – whether at home or in one of the venues on Tagvenue. Your photographer is bound to have some birthday photo shoot ideas that are going to make you shine, so don't worry about the creation process, just let yourself be, and show off your own natural beauty. You're going to thank yourself in the years to come!
Oh, and while we're on that note, if you scroll to the FAQ section at the bottom, there's a great posing guide which is going to make the whole birthday photoshoot a lot smoother, no doubt.
Travel and Nature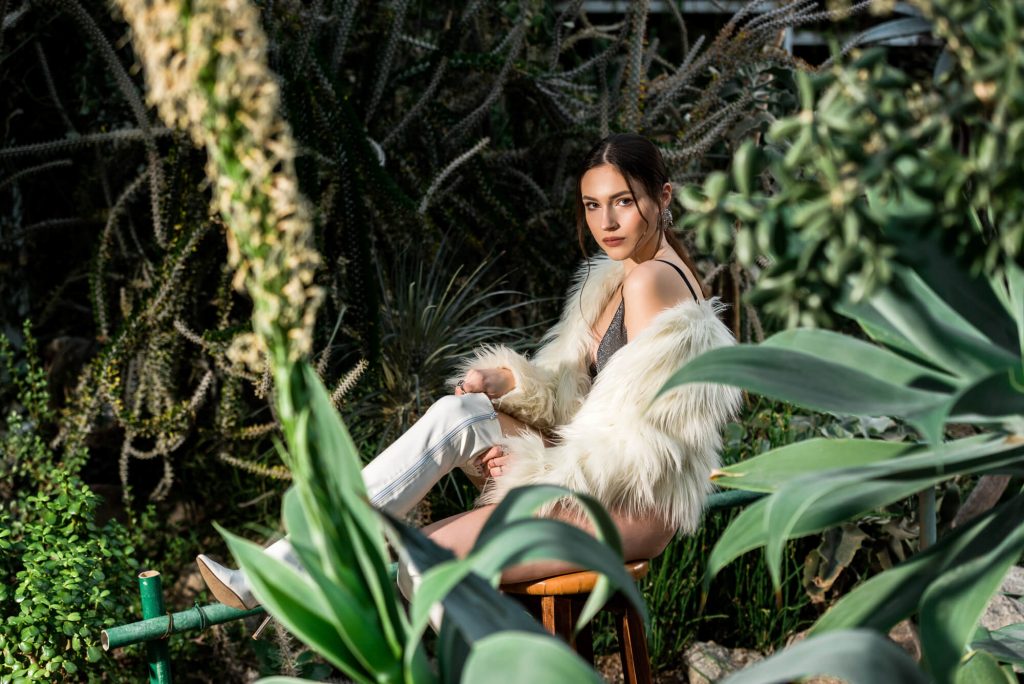 Do you long to get away for a little bit? How about a trip or a little getaway, even for a day? You can create beautiful photos out in the wild and not have a care in the world about responsibilities.
Rediscover the world's beauty, and in it, your own as well. If you have the option, go out into the forest, park or the beach. Spend your free time with animals, and make sure you have a camera to capture all the details of your 30th birthday spent in the wild.
And if you're not a huge fan of the wilder outdoors, you can always check out some lovely gardens that will act as a great background for your 30th birthday photoshoot (we have amazing locations on Tagvenue!). Put up decorations, pose and enjoy your time in the sunny (or wintery!) outdoors.
To Sum Up
We know that when it comes to birthdays, mixed feelings are bound to be a part of the milestone-hitting process. But whether you're thrilled to be turning 30 or trying to persuade everyone you're having a 29th again, creating a positive atmosphere around the event is going to make you remember this time in a cheerful new light.
Feeling inspired by our top ten ideas? Then how about you hire a photographer and check out what you both can create. You could even try to get a photo studio and create a space perfect for the shoot. Sounds like a plan? Then check out our article on how to set up a photography studio for beginners.
FAQ
How should I pose for a birthday shoot?
How do you pose people who are not professional models? It actually doesn't have to be as hard as people make it out to be. Our tips?
Be playful with it! No need to stress, these birthday photos are made especially for you.
Try different things with your hands, it can make the photos look very artistic.
Play around with the fabrics, your dress, shirt or maybe props that are available on set.
But the best explanations for this are visual, so we're going to send you off to check out this fab video, which explains everything you need to know about posing for photo shoots.
How do you make a photo shoot fun?
A photo shoot is fun when everyone feels comfortable, respected and happy. How do you achieve all three of these? Most of all, get a photographer who is going to make you feel amazing. Since this is your 30th birthday shoot, you should get to choose who you work with. If your personalities are not a match, then don't be afraid to respectfully change to a different photographer. You both have to feel good with each other!
Turning on some cool music, having some light snacks and drinks ready, finding something to laugh about – these are all great things to make you feel happy and comfortable during the photo shoot. Preferably, have some friends or family with you when you take photos. They can be in the photos or help out with preparation. Unless you'll feel better with no one around – it all comes down to your personal preference.
What are some great photo shoot ideas for him?
It feels like sometimes men tend to be overlooked when it comes to events such as photo shoots. So what are some great ideas for him to have at his 30th birthday photo shoot?
Get inspired by a favourite movie. 007, Mission Impossible, Die Hard? You can come up with outfits, props and backdrops for all of these. Do some research on your favourite movie and get into character!
Say cheers to 30 and grab some pints! Have a photoshoot with your mates, drink alcohol and even have some football on in the background. What better way to say 'hell yeah' to your 30s than some booze and a game?
Recreate the ladies' shoot. We know you'll love it, and so do you. Recreating poses from your female friend's photos is going to be hilarious… don't tell her we told you.
How do I choose an outfit for a photo shoot?
You can choose your outfit based on the theme of your photo shoot. For women, we mostly recommend getting a dress, as they look the most flattering in photos. For men, a good suit will do the trick. But most of all? Choose an outfit that you personally know is going to make you feel fantastic and comfy, but also don't be scared to explore a little!