Are you worrying whether you can organize a great birthday party on a budget? Well, push those worries away. You don't have to spend a fortune to throw an epic birthday fête. With a little planning and creativity, you can pull off an exciting birthday bash that's both fun and budget-friendly. 
Once you check our cheap birthday party ideas, you'll be able to cut costs without cutting the fun! Even better, you'll have a great time planning the party, no matter how much money you have to spare!
Intrigued? Read on to find out all the essential tricks you'll need to kick off a fab, and cheap, birthday party!
Top 12 Tips for an Affordable Birthday Party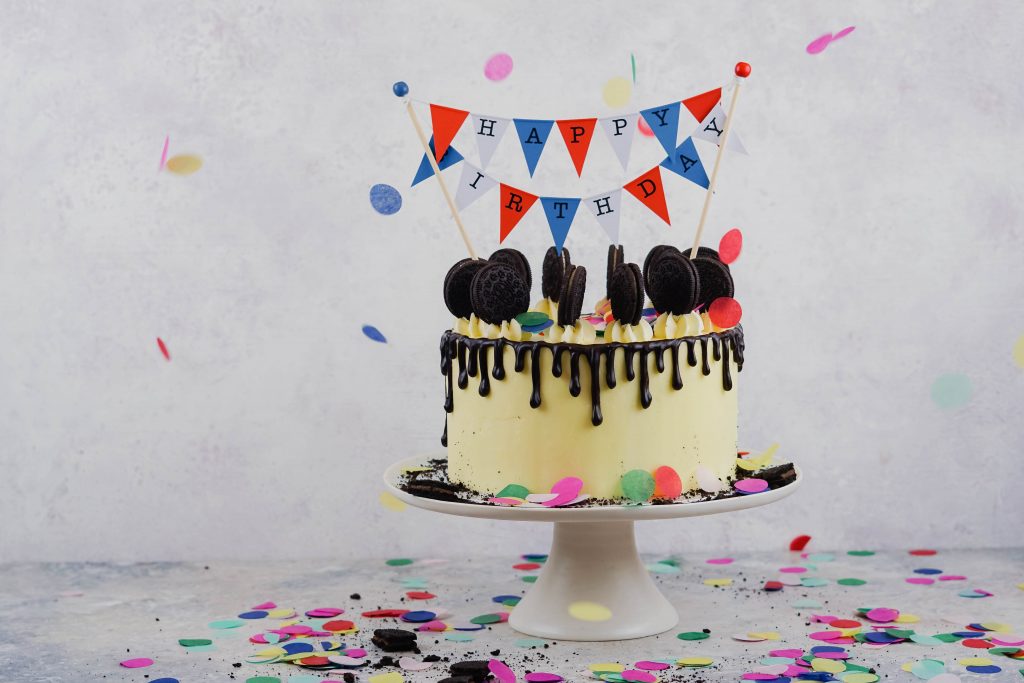 1. Set Your Budget
Setting a budget is crucial to planning a birthday celebration that won't break the bank. With a budget, you'll know your limits and be cautious about your decisions. And that, in the long run, will help you stay on track and avoid overspending!
How to map out a proper budget?
Use a spreadsheet or a piece of paper to write down the sum you'd prefer to spend on the whole party. Then split the total number into main categories, such as:
Venue rental
Catering
Decorations
Entertainment
Take your time and consider which option would be the best for you—hiring a restaurant with catering included in the price, a blank canvas venue with an external caterer or self-catered buffet, or hosting a party at home?
At a glance, hosting a party at your house may seem the most reasonable option. But it comes with the risk of over-catering, which is when you buy and prepare too much food for your guests. Then, you'll lose money and contribute to the 70% of food waste that occurs at home. This doesn't sound good for your wallet or the environment, right?
When you host a party at a venue, the amount of food will be calculated based on the number of guests, and the venue's professional experience. You'll have less food waste, hence you'll be saving money that you can allocate to other party elements.
And did you know that on Tagvenue you can filter the list of venues based on your price range? Finding a space has never been easier!
---
💚 You may also love: The Ultimate Guide to Planning the Perfect Birthday Party
---
2. Pick a Proper Party Time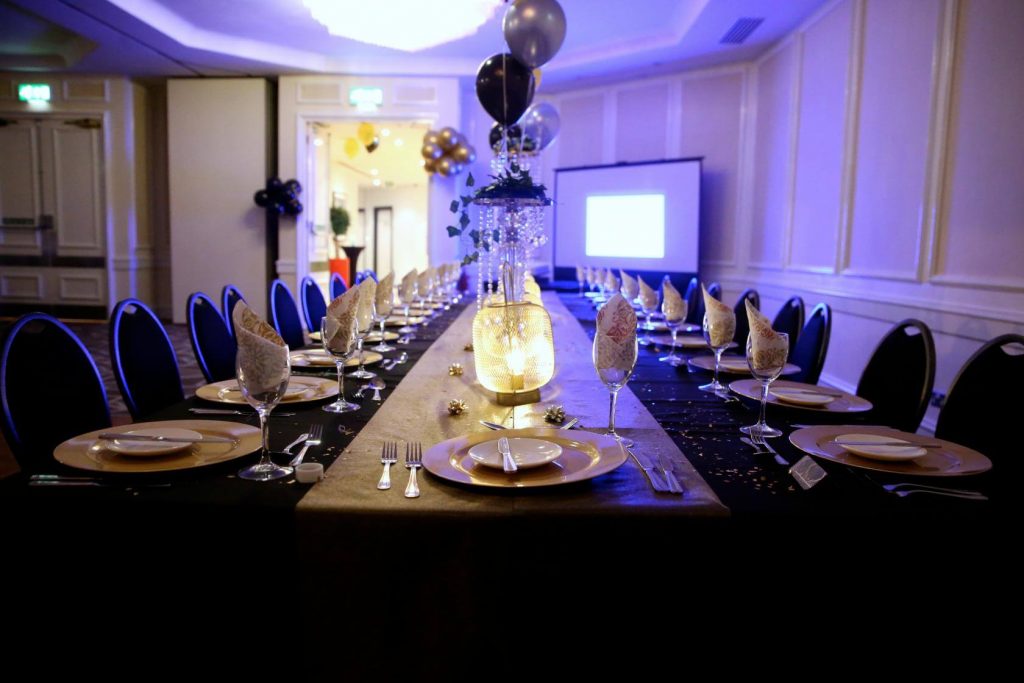 Let's face it: buying and preparing food takes a huge chunk of the budget (and time!). A great trick to reduce costs is to avoid having a party at lunchtime/dinnertime. By picking an off-peak time when people are more inclined to snack, you can serve different types of finger foods, which are much cheaper options than a proper full-course dinner. And everyone will be happy! 
Picking the right date and time can also save you a few pounds when hiring a party venue! Many venues offer lower rates at off-peak times which makes even some higher standard venues an affordable option for anyone planning a cheap birthday party. We recommend picking a weekday instead of the weekend, as well as being flexible about your time. That way, you'll increase your options among available venues so that you can pick one that offers the most at your price range.
3. Trim Your Guestlist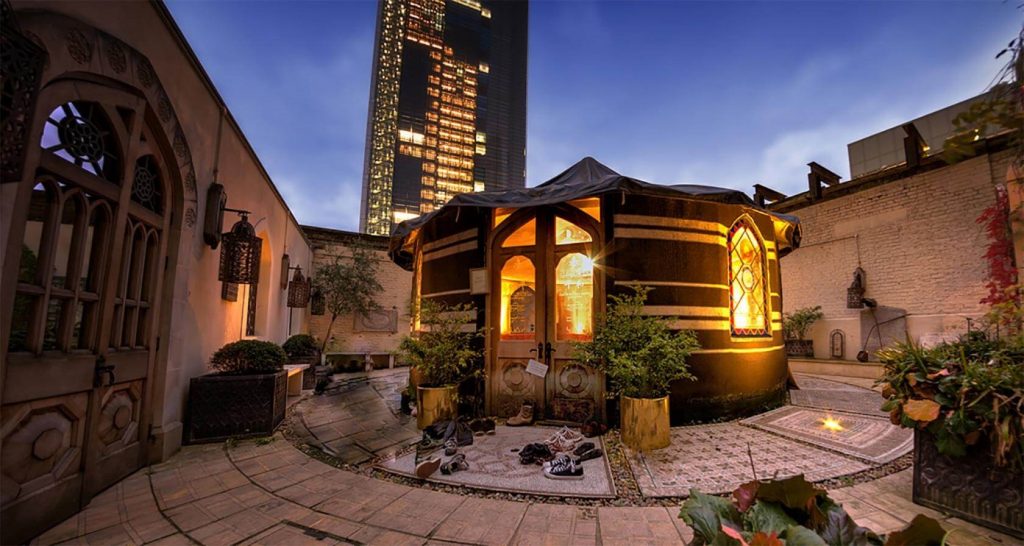 Yes, indeed. Cutting your guest list in half is going to significantly reduce your costs!
So if you want to host a birthday bash on a limited budget, inviting only a few special guests will help you save money on food, drinks and venue hire (as small spaces are so much cheaper). And did you know what's another advantage? By having fewer guests, you'll be able to dedicate more time to creating a more welcoming and homely atmosphere. You'll be able to focus on each guest and make sure they're having a good time. This will all contribute to the party's success: after all, quality is better than quantity.
---
💚 And how about hosting an epic outdoor birthday party?
---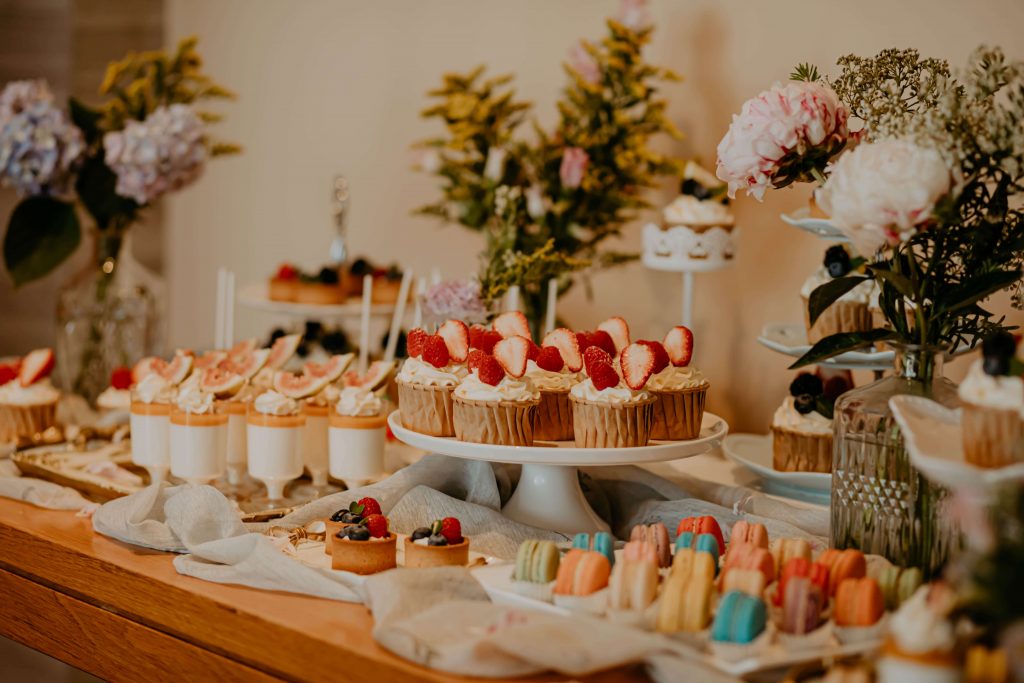 When planning a birthday bash at home, make sure to plan the menu in advance. And make a detailed shopping list, so you only purchase the food and beverages you need and avoid overspending.
Also, while planning the menu, don't get too crazy. Stick to easy-to-prepare finger foods and snacks that you know everyone will eat. Otherwise, you may find yourself broke and with plenty of food going to waste! Another great idea is to organise a potluck party. Ask each guest to bring something they love to eat so they can share it with everyone else.
If you're planning to take a party to a venue, try to look for affordable ones that offer attractive food and drink packages. For the price of such a package, you may get much more for less and enjoy a full-course meal without paying millions. Also, you may have a chance to customise the packages according to your guests' palate.
5. Have a Signature Drink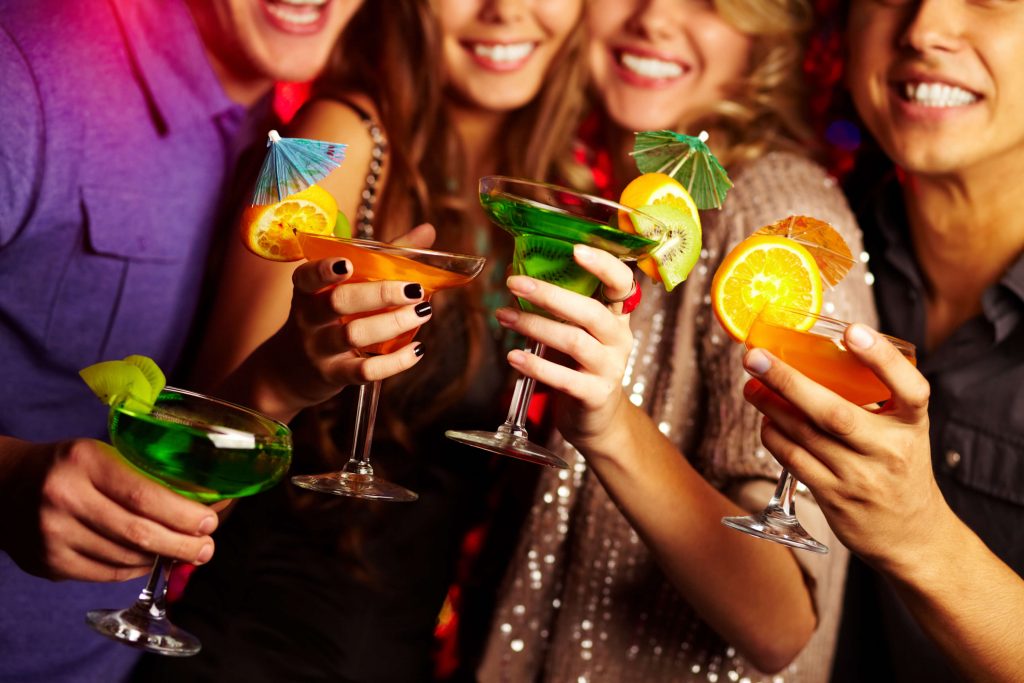 Alcohol is one of the most significant expenses of any party. By serving different types of cocktails, beer, wine and champagne it's easy to over-cater and exceed the budget. So if you are short on money, the best idea is to skip the open bar and serve a signature drink instead.
You can pick something classic: like a good Old Fashioned, Bellini or Earl Grey Martini. You can also play around and create a cocktail that matches your birthday party theme.
Guests will appreciate the creativity and effort you put into creating your unique drink — and when they get home, they'll have a reason to remember the party!
6. Choose Appropriate Entertainment
A successful birthday party is one where the guests have a whale of a time and are sad when it's over. Choosing the proper entertainment options will spare you awkward moments of silence, and make the whole party fun. And it doesn't have to be expensive!
Have some adult-friendly games up your sleeve, such as classic Bingo or Charades, as well as drinking games like Kings Cup, Never Have I Ever or Flip Cups. Preparing them costs almost nothing, but they will help you break the ice and make the event memorable.
Another great idea is to organize a karaoke session. You can easily create a set-up at your house party, without having to spend over £100 for karaoke machine hire. All you need is a microphone, a playlist with great hits that everyone loves, a projector and good speakers to blast the music out loud. And then, when the time is right, make your crowd channel their inner singers and have a blast. 
And how about hiring a karaoke bar for your birthday? You can book one for as low as £8 per hour!
---
💚 Get some inspo from these 20 Remarkable Birthday Party Ideas for 2023
---
7. DIY Decorations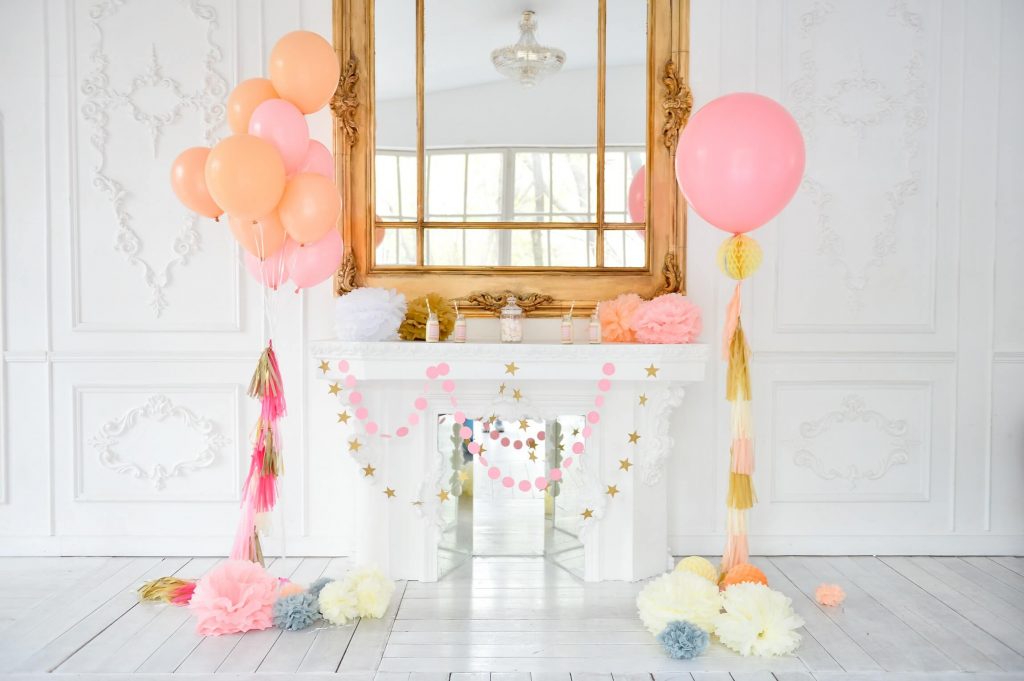 Preparing your decorations can be fun and help you keep a few extra pounds in your pocket! Call upon your inner Martha Stewart and use things like balloons, paper plates, streamers, and other materials you already have around the house. You can even use items like old magazines and newspapers to make unique party decorations that will impress all of your guests!
Not into handmade crafts? Find some Poundland shops nearby where you can find great gems you can use as unique decorations. Or look for venues with some unique decor and ambiance that will match your party vision. That way, you can save on decorations as the venue itself will amp up the atmosphere and set the mood for your event!
8. Make Your Cake
Remember – a birthday party without a cake is just a meeting. It might sound silly, but it's true!
After all, making a wish while blowing out the candles is the moment that gives the party a wrap-up and proper birthday party vibes.
On the other hand, we know how custom-made cakes can be more on the more expensive side ( prices range between £90 to £100+). So how about making your own birthday cake? And if you're not into cakes, consider serving cupcakes, a pie, or a tart that you can easily buy at the grocery shop.
9. Send e-Invites
We live in a digital era. Use it to your advantage and send out e-invites instead of classic paper ones. With programs like Canva, you can easily design unique invitations that match your theme and send them via email or Messenger.
You'll save some coins on printing and be environmentally friendly at the same time!
10. Be Your Own DJ
Of course, hiring a DJ is tempting. But think of all the money you can save! With Spotify or Apple Music, you can create a legendary playlist that will help you remember the good times you had once the party's over. Or you can pick one of the curated music playlists that are readily available on the platform. Plus, you can have full control over which bops to blast through the speakers.
But make sure to pick music that you know your guests will like. To ensure that, share the playlist before the event and ask everyone to add their favorite songs. Then everyone will have something to look forward to at your party.
11. Choose a Theme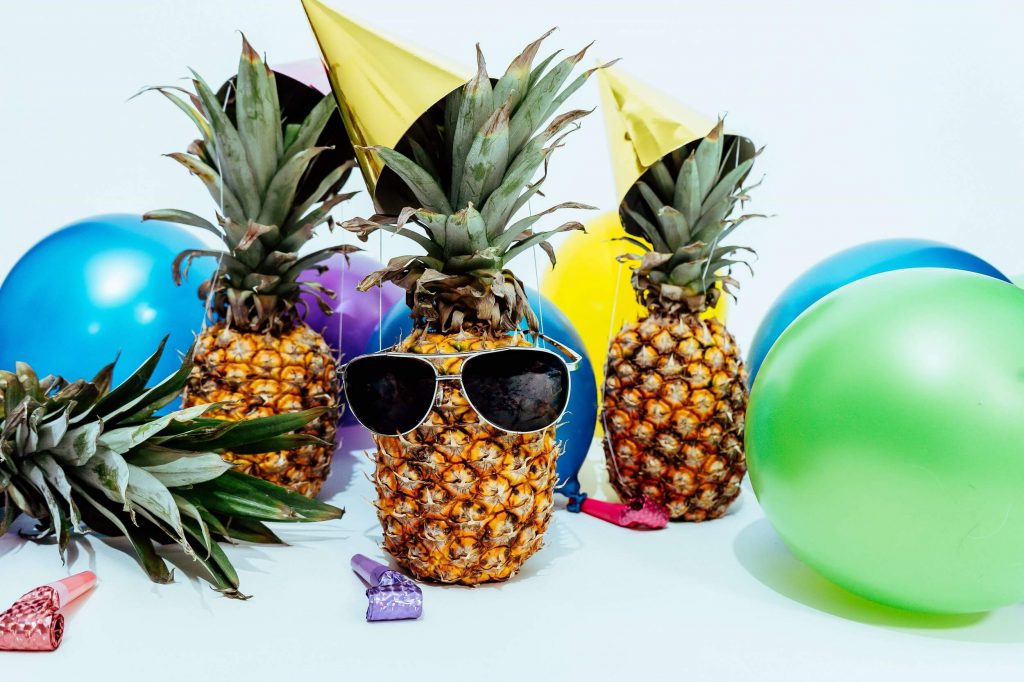 No matter if it's cheap or expensive, every party needs a proper theme. Why? Because it makes the event stand out. Plus, it will inspire you to pick matching decorations, food and drinks, as well as music and your birthday outfit.
Here's the deal with themes: they don't have to be anything fancy and elaborate to make everyone excited to come. You can build one based on your favorite color scheme or interests and have a whale of a time planning everything from scratch! 
Out of ideas? Let our short list of cool & cheap birthday party themes inspire you!
Bring Your Cup – Ask everyone to bring a container which isn't a cup/glass that they will drink from. They will be nothing but excited to find out what other guests have brought. A feeding bottle? A syringe? Perhaps test tubes or hollowed fruit?
Year of Your Birth Party – This one can give you plenty of inspiration! For example, you can ask guests to dress up like characters from movies released that year, make food that was popular back then, or make it about the pop icons that the world was crazy about.
Tea Party – This one is cheap, effective and so easy to pull off. All you need is to decorate the table with a crisp white tablecloth, napkins and flowers to give the party a more fancy feel. Then, serve sandwiches and treats that go well with the tea (and brandy). And that's it!
Black & White Party – This one is pretty explanatory: anything from decorations, food, drinks and outfits needs to be either in colour black or white. You can, of course, change it to any color you love like pink, blue or even purple!
12. Join Forces!
Do you and your best pal have birthdays around the same time? Consider having a joint party!
By evenly splitting the costs between you and another celebrant, you can have a bigger, more exciting event and double up the fun.
Get that Birthday Celebration Started
You don't have to break the bank to pull off a fantastic birthday party. As you can see, the key is to know the tricks that help save money and help you pull off an affordable birthday party without a hitch. And now you know them all!
So, are you ready to start planning your awesome birthday bash? We bet you are. So gear up for eating, drinking and having the time of your life now!
And in case you're clueless about birthday party organization, check out our guide to planning the perfect birthday party. 
FAQ
How can I make my birthday party fun?
Whether you're planning to splurge on your celebration or keep it simple, your party should have a theme! Themes overall make the event more personal and exciting. And what's best about them is that you can create one from anything that you like! For example, if you love a particular TV series, a fantasy universe, or a comic book, you can ask your guests to dress up as the main characters or prepare food, drinks and decorations that will match the genre. 

Apart from the theme, any birthday party must be accompanied by music. Believe it or not, music has a huge influence on the mood, so make sure you pick a playlist that will guarantee everyone's happy and ready to celebrate. Ideally, you should include your guests' favourite bops as they will quickly start dancing and singing, which always lifts the mood. 

Last but not least, choose the right people! To avoid any unpleasant surprises, avoid inviting people who aren't fond of each other, as they will immediately make the atmosphere stiff and unbearable. And trust us, you wouldn't like that to happen on your special day! Invite people whom you know that are easygoing, friendly and that can have fun at any shindig.
Where can I have a birthday party for cheap?
If your apartment or home is too small for a party, don't fret! You can still kick off a great celebration without breaking the bank. Some of the popular options for celebrating your birthday for cheap include going for a picnic at a local park. Having a picnic at a park is usually free of charge and all you need to do to have some fun is bring blankets, food, booze and a good mood! Of course, this idea is dependent on the weather. 

Another great option is celebrating a birthday in an escape room. For around £27 per person, you can make your special day fun by solving clues and trying to get out of the stuffy room with your dream team. You can also consider bowling alleys as they offer attractive party packages that start from £14 to £18.

Are you based in London? Check out this thrilling list which is full of exciting and affordable birthday party ideas.
What venues can I hire for a birthday party? 
You can hire anything from chic restaurants and cocktail bars to laidback beer gardens, charming rooftops, terraces, industrial lofts, and more! Nowadays, you can hire any place that comes to your mind. And you know what's better? You can find an array of fantastic birthday party venues on Tagvenue! So make sure to hop on our platform and browse our selection of spaces with great vibes.