When planning an event or party you may have come across the term 'minimum spend'. If you don't know what it means, don't worry about it – we know this game – just check this out.
Here's how it minimum spend works
Let's say your birthday is coming up. You, your family and friends are planning to celebrate this special day together. The next step is to find that perfect venue to make it an unforgettable event. Using the power of minimum spend you could get your dream venue for cheaper than you'd expect.
Set the scene, it's your birthday, the tables are set, the buffet is in place, the balloons are inflated and the candles are about to be lit. And in a venue which you thought you could never afford, It's a birthday present in itself! Can you hear the Happy birthday already? We do!
'Minimum spend' gives you this possibility and it's probably easier than you think. If your venue has a minimum spend of £1,000 and you invite 50 people and each one of your guests spends 20 pounds on a few drinks and some snacks over the night, then your costs are zero, nada, zilch. Yep, you got it right, and if you don't quite make it there, you can top it up yourself at the end.
Minimum spend basically means that all you have to do is to invite your guests and make sure they will spend a certain amount of money at the bar.
This way you actually party for free with the best people around you in one of the hottest venues for hire in town. So, let's have some fun!
So how do I hire a minimum spend venue?
Choosing the right venue can make or break your party, but that doesn't mean that you have to spend a tedious amount of time looking for it. Our platform makes venue hire easy and fast, all you need to do is access the website and pick the city in which you want to organise your event. You can search for spaces that offer a minimum spend pricing option by selecting 'Minimum spend' as your event type. Additionally, you can indicate the number of guests you're expecting and your ideal budget, which will make the search results even more precise. Browse through the selection of rooms and our page and after finding the minimum spend venues that fit all your requirements you can proceed with the booking. Yes, it is that simple!
Need more inspiration when it comes to picking the right venue for your party?
Whether you are planning your event in London, Manchester or Birmingham, there are many lovely to choose from… to a point when you might feel spoilt for choice! Picking the perfect venue may seem like a difficult task, but we are here to lend you a helping hand.
Our top picks for minimum spend venues in London:
SAMA Bankside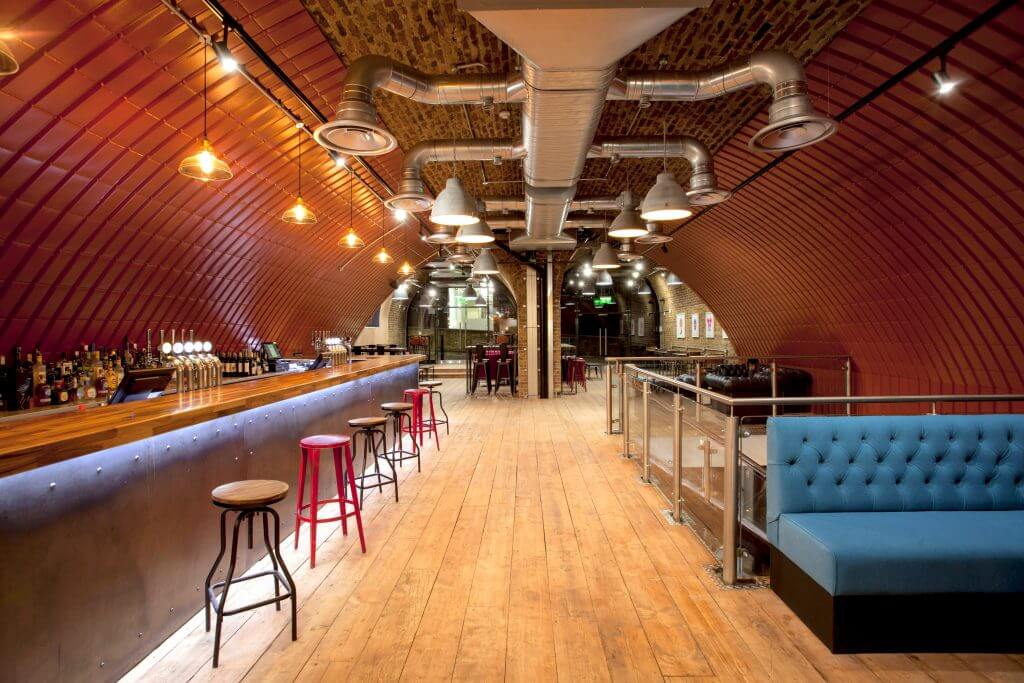 This industrial-style venue offers a selection of rooms for you to pick from. Enjoy your night talking in a private booth or on one of the chesterfield sofas with a drink in hand. Whether you just came for beers and cocktails or for a full course meal, SAMA Bankside can accommodate your every wish.
Lost Society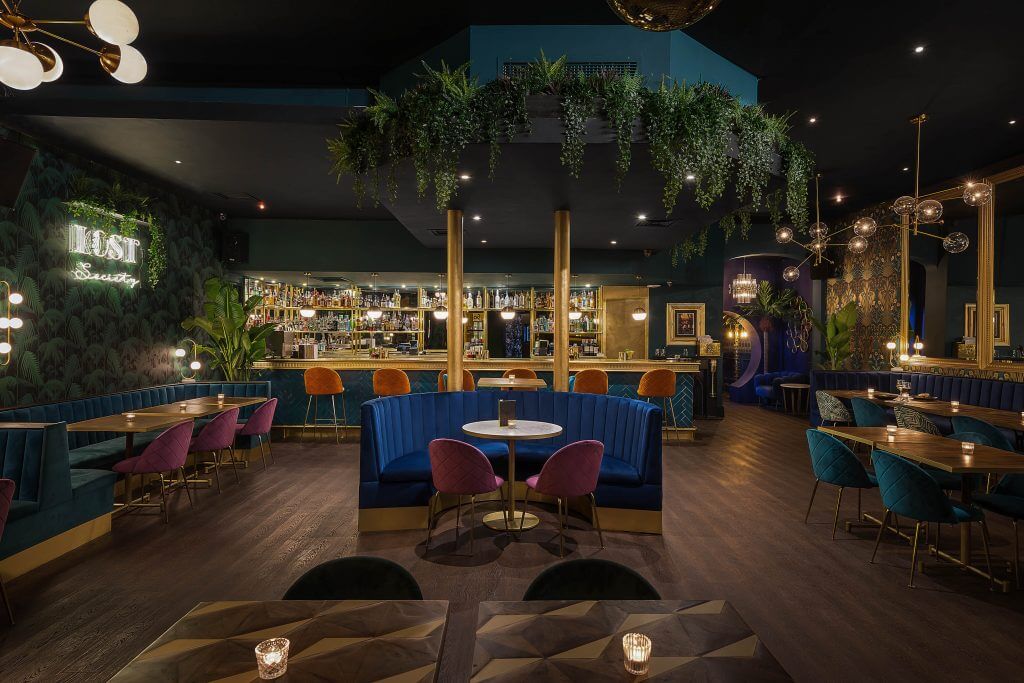 Lost Society is a chic space perfect for a small dinner or a big night out. You can hire a lounge with your own bar or book the veranda area for a party under the stars. One thing is for sure – you will celebrate in style!
Our Top Picks for Minimum Spend Venues in Manchester:
The Fitzgerald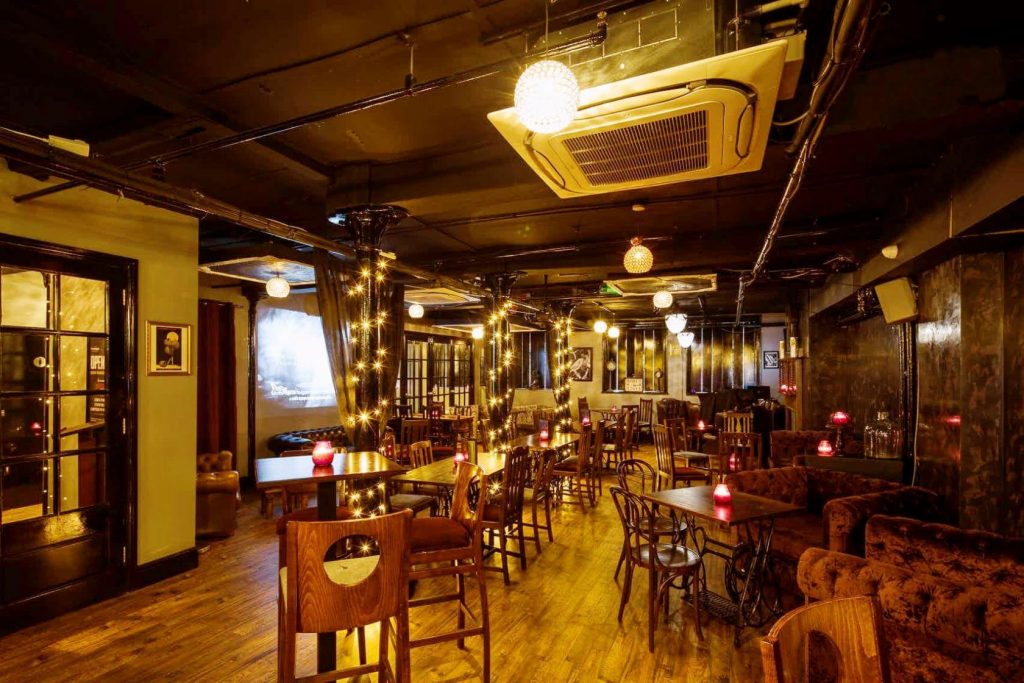 The Fitzgerald is a quaint drinking den, offering you a unique setting in the heart of Manchester. This speakeasy-style cocktail bar will make any party an unforgettable experience.
Twenty Twenty Two
Twenty Twenty Two is a unique space perfect for ping-pong enthusiasts or if you're looking to party in an unusual way. What sounds better than beer and some friendly competition?
Our Top Picks for Minimum Spend Venues in Birmingham:
The Distillery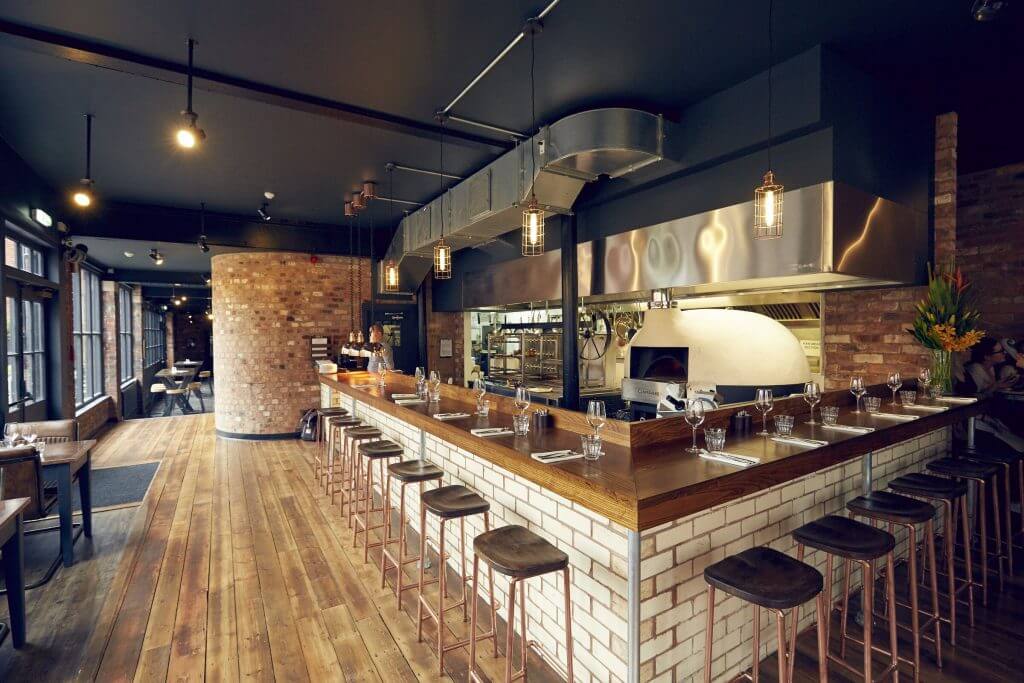 This gin distillery is perfectly situated on the Birmingham Canal, offering incredible views as well as spirits. If you are looking to enjoy a meal and a drink in a space with a charming ambience, this is a spot for you.