'Tis the season to eat, drink and be merry. With Christmas just around the corner, you are probably already planning for a memorable holiday party at work or home.
But let's face it, planning a party is hard work. You have to ensure that your guests have a good time without breaking your back. Holiday parties can leave you drained and gloomy! Yet, Christmas parties don't have to be expensive or go on all night long; they can be simple and laid back as long as you know what you want to do.
If you need a clue and are tired of the same old Christmas themes, look at our list of the 25 most unusual Christmas party ideas that will make your event stand out! Keep it laid back, or go all out with your holiday party – it all depends on your preference.
So let the good times roll with our top ideas for the season of magic and cheer!
🎄 1. Merry Grinch-mas
No one should be alone on Christmas.
Keep the spirit of the season alive with this unusual party idea. Gather your favourite grinches and invite them to celebrate the holiday season with you.
Forget about the grumpy attitude, and enjoy a night of merry conversations and special moments with the original Grinch movie! For a touch of Whoville magic, create a DIY Grinch photo booth with whimsical props and backdrops, capturing memorable moments with your merry bunch.
No Grinch-themed party is complete without playful Grinch-themed games like Pin the Heart on the Grinch or a Grinchmas Scavenger Hunt.
Watch a couple of Grinch movies with your guests while all dressed as Grinch characters. You can check out the list of all Grinch movies here.

Serve some Grinch-themed desserts such as Grinch donuts, Peppermint Grinch Cupcakes, and watch your guests giggle like young grinches.
🧇 2. Brunch-Mas
A brunch-mas is a must!
Who needs a Christmas dinner party when you can have brunch? This idea works well for anyone planning to spend Christmas with their family but who still want to meet up with friends and enjoy the holiday together.
Invite your friends to a private space in a quirky restaurant that will make your brunch unique. Select a holiday menu with pancakes, hot chocolate, casseroles, and some champagne.
Decorate the space with fairy lights to add some holiday enchantment. Add traditional Christmas crackers to the table setting and play your favourite holiday music, and you're all set!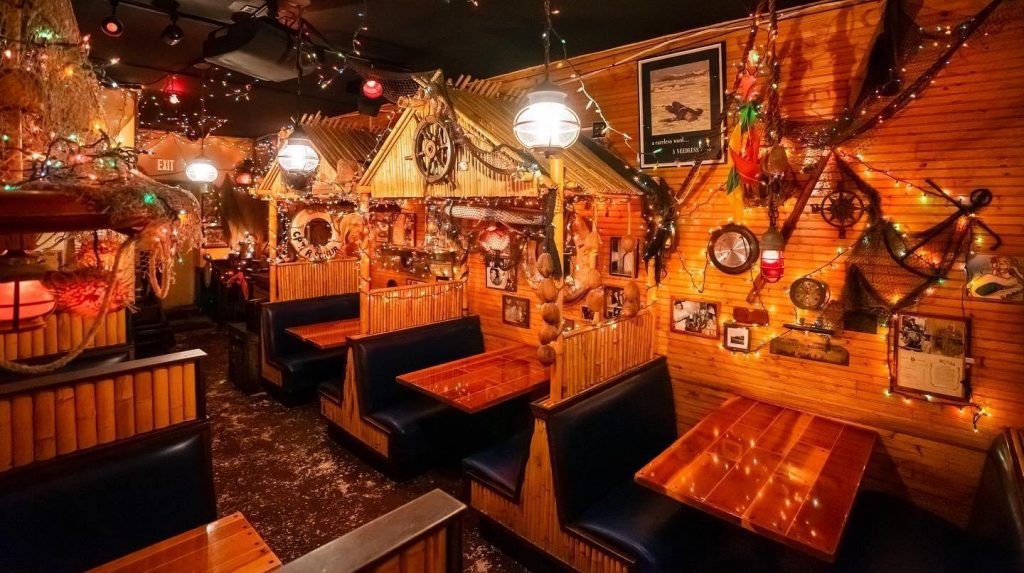 🎀 3. Wreath the Halls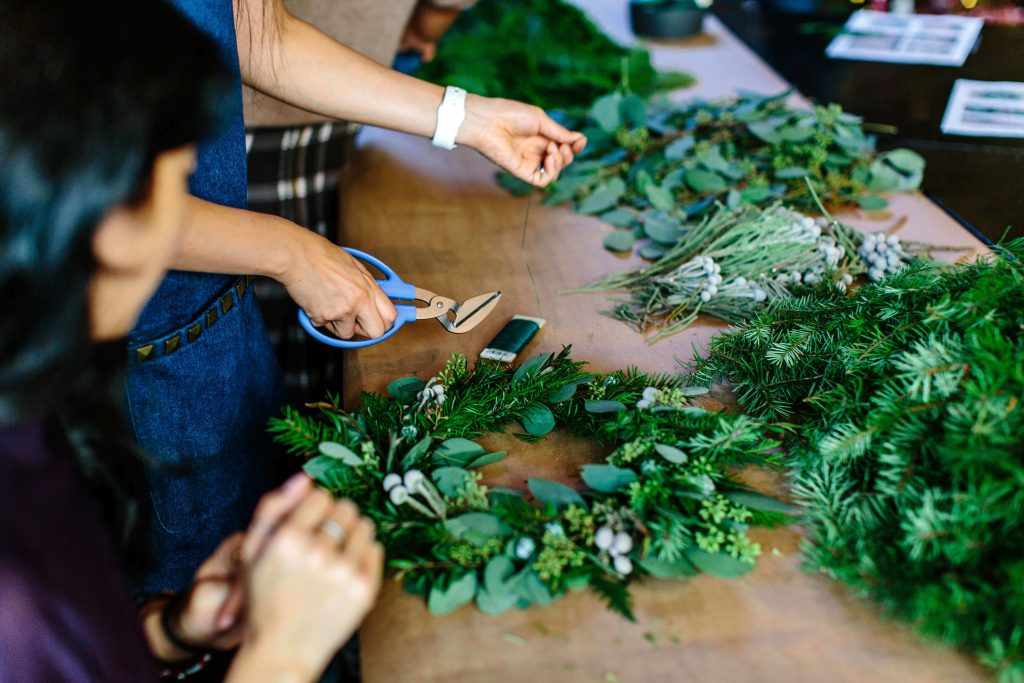 This one's for the crafty party-goers! Gather your friends for a crafty Christmas party – you can host it a few days before Christmas so everyone can decorate their places with handmade ornaments.
Wreath-making parties are ideal for bringing people together in a relaxed atmosphere and are an activity anyone can enjoy, regardless of age.
Head to a supply store to stock up on the wreath frames, pinecones, berries, dried orange pieces, and cinnamon sticks. You can use faux or natural elements depending on your group's preferences.
Wreath-making classes are an excellent pick for Christmas office parties or family gatherings. The Together Collective can lend you a hand by hosting your wreath-making class and sending kits to all your guests, no matter where they are located.
Turn moments into cherished memories, one wreath at a time.
🎅🏿 4. Santa's Secret Workshop
What's better than a trip to the North Pole? A secret Santa workshop that's exclusive to you and the lucky bunch!
Get everyone in the holiday spirit as they wrap gifts with love and care, adding a special touch to each present that will make them even more cherished by their recipients. Turn your party space into a workshop with workstations and piles of presents ready to go on the sleigh.
Take the festivities up a notch with engaging activities hosted at each workstation. From delightful carol-oke sing-alongs to face painting for the young and the young at heart, there's something for everyone to enjoy.
To add a touch of authenticity, encourage a Santa or elf suit dress code or invite someone to don the jolly red ensemble for a surprise.
Don't forget to set up a photo booth with playful props, serve hot drinks and delectable snacks, and create memories that will be cherished for years to come.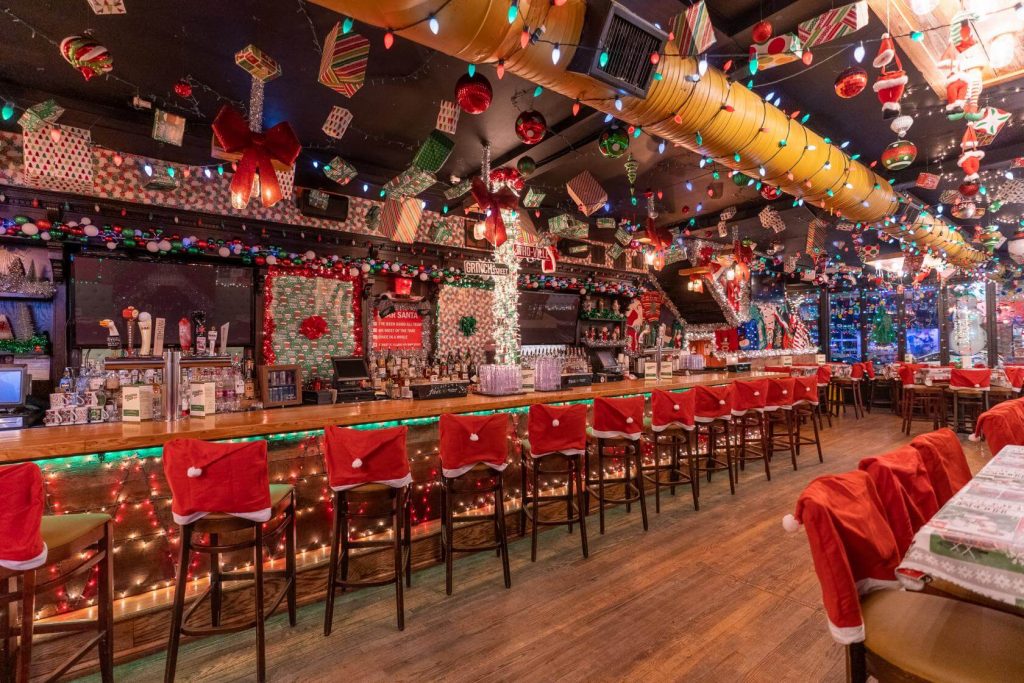 🚢 5. Cruisey Christmas
Ahoy there, Christmas cruisers; it is time to set sail with a beautiful cruise ship to celebrate the festive season!

Ditch the restaurants or dining halls this Christmas, and go for something different. Host a quirky Christmas feast for a sea-loving Santa with seafood delights like clam chowder and traditional holiday food like roasted turkey, cranberry sauce, and spiced apple cider.
Organise onboard activities like a karaoke session, a cruise-themed Secret Santa gift exchange, or even a boat deck dance-off to holiday classics.
Sail away on your unforgettable yuletide adventure!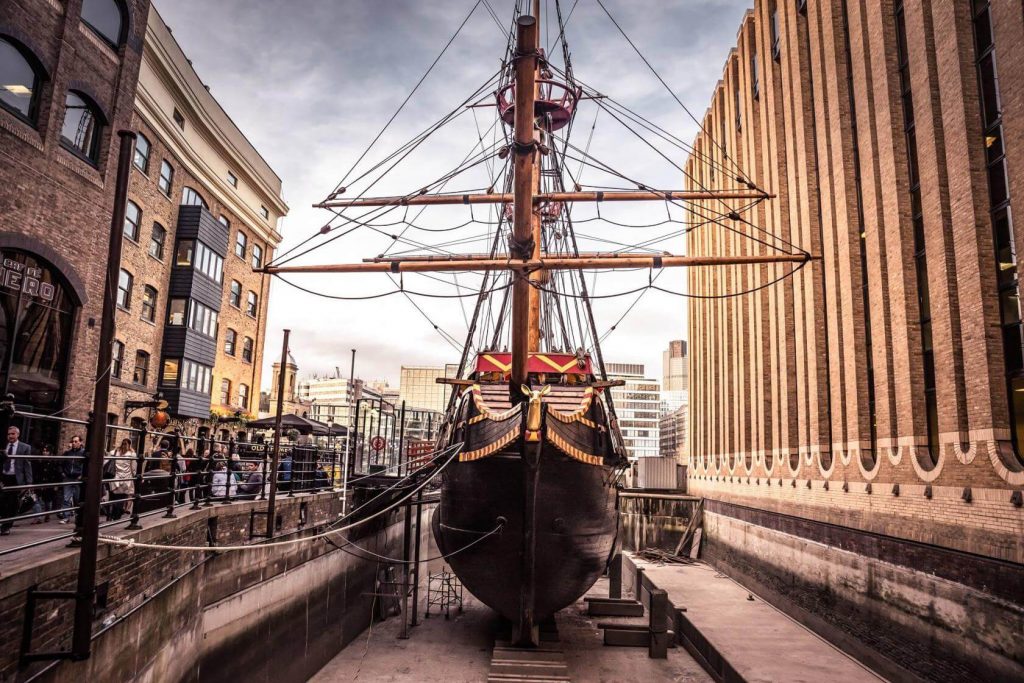 🩸 6. Christmas Whodunit
It's Christmas morning. The gifts are missing, and Santa is found 'dead' by the chimney. Who amongst your guests could commit such an atrocious crime on Christmas? Switch your Christmas hats for detective caps and find out.
Here is how you can plan your DIY murder mystery:
1. Choose a game style and write a short script.
2. Invite your guests.
3. Assign a specific role to each guest.
4. Decide on a suitable event space.
5. Plan a themed meal with some sass.
6. Decorate your party space with candles and themed props.
7. Play the game and award prizes to the winners!
Murder mystery companies can help you plan a virtual or in-person Christmas murder mystery party and provide you with all the materials you need for a night of intrigue and hilarity.
Are you looking for some ideas to plan your Christmas whodunit from scratch? Check out some free Christmas murder mystery scripts here.
As the snow falls outside and your Christmas Whodunit unfolds, your guests will make sleigh-fuls of laughter!
🧥 7. Embrace the Ugly Sweater (with a Twist!)
Embrace the tacky side of the holiday season with an Ugly Christmas Sweater party! Nothing screams Christmas louder than the ugly sweater but let's take it up a notch with a DIY twist that will make your party an unconventional ugly Christmas sweater competition and celebration!

Encourage family and friends to unleash their inner designers and transform ordinary sweaters into marvels. Provide a DIY station fully stocked with colourful pom-poms, jingling bells, glitter garlands, and an array of festive appliqués. Watch as the room comes alive with creativity, as guests eagerly craft their one-of-a-kind ugly sweater creations!Once the DIY session is complete, it's time for the grand Ugly Christmas Sweater Contest! Parade down the runway, striking your most outrageous poses, and see whose design takes the top prize.

To make it even more exciting, have everyone cast their votes to determine the crowd-favourite winner!
🌏 8. Holiday Globe-trotting
Have you ever wondered how Christmas is celebrated in Kenya or India? Christmas traditions and celebrations vary from place to place and are worth a night of exploration.
Make the most of your Christmas party by organising an around-the-world Christmas party. Ask your friends, family, or colleagues to bring food from different parts of the world and share a bit about the origins of their dish. Get creative with this list of Christmas Food Traditions Around the World to get started.
Engaging in meaningful conversations around your dinner table will make your event rich and memorable.
Check out this virtual Holidays Around the World experience if you want to make your Yuletide gay despite the distance.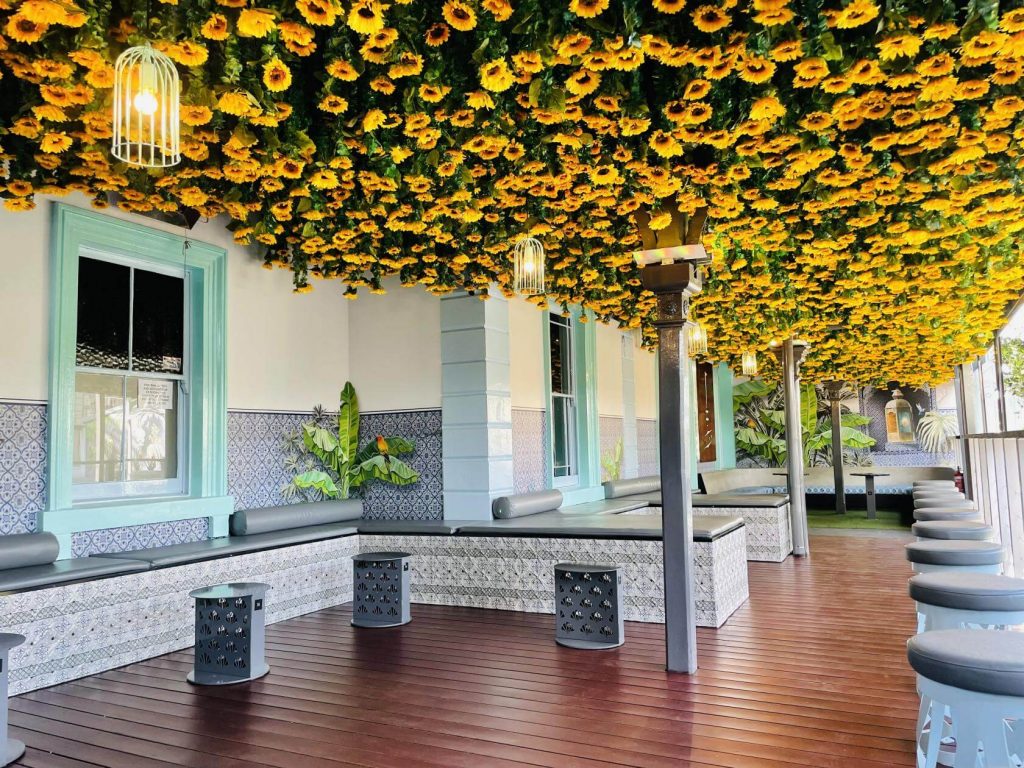 🥞 9. 24 Days of Christmas Breakfast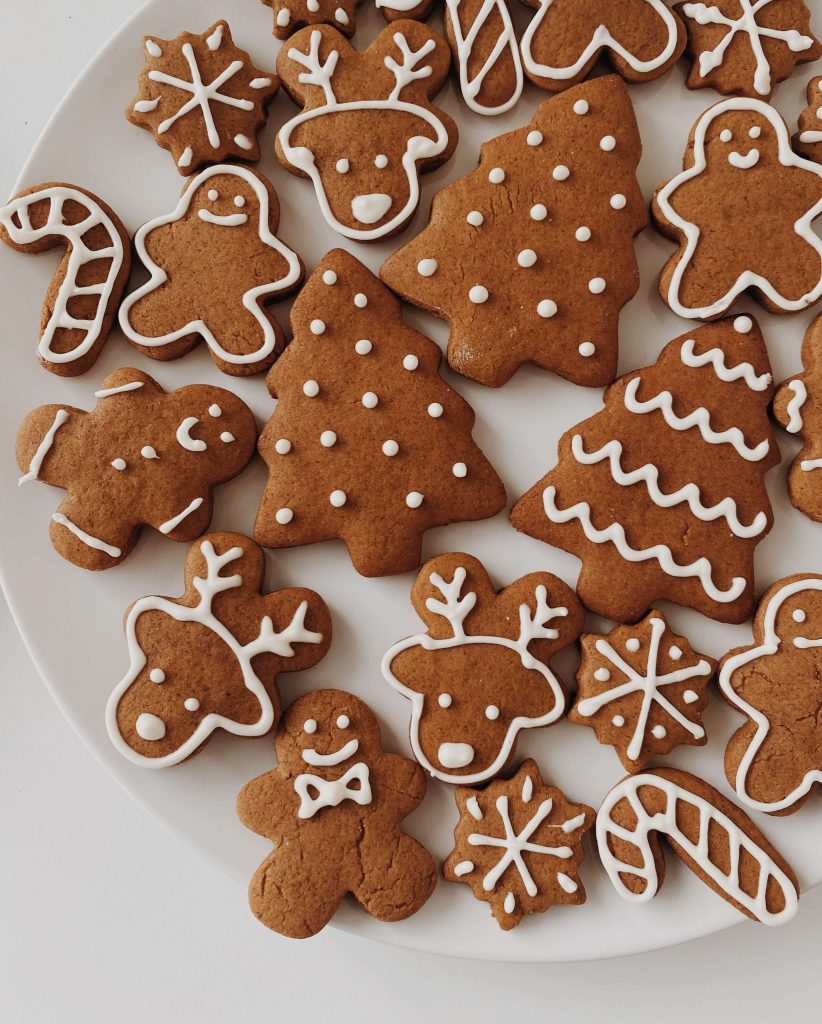 Why wait until the 25th for the ultimate feast when you can add Christmas magic to your December mornings?
Start the party early with a decadent and delicious Christmas breakfast at work or at home.
You don't have to go wild with the food; add some Christmas-themed food to the breakfast menu to remind yourself and your guests that it is the festive season. We're talking pancakes drizzled with maple syrup, hot cocoa, eggnog, and maybe an early Christmas Yule log. There are plenty of festive food recipes that are easier to prepare and don't require you to spend hours in the kitchen.

Twenty-four days of Christmas feast is a budget-friendly way to make your holiday season less stressful and much more special!
🎁 10. Bad Santa Gift Exchange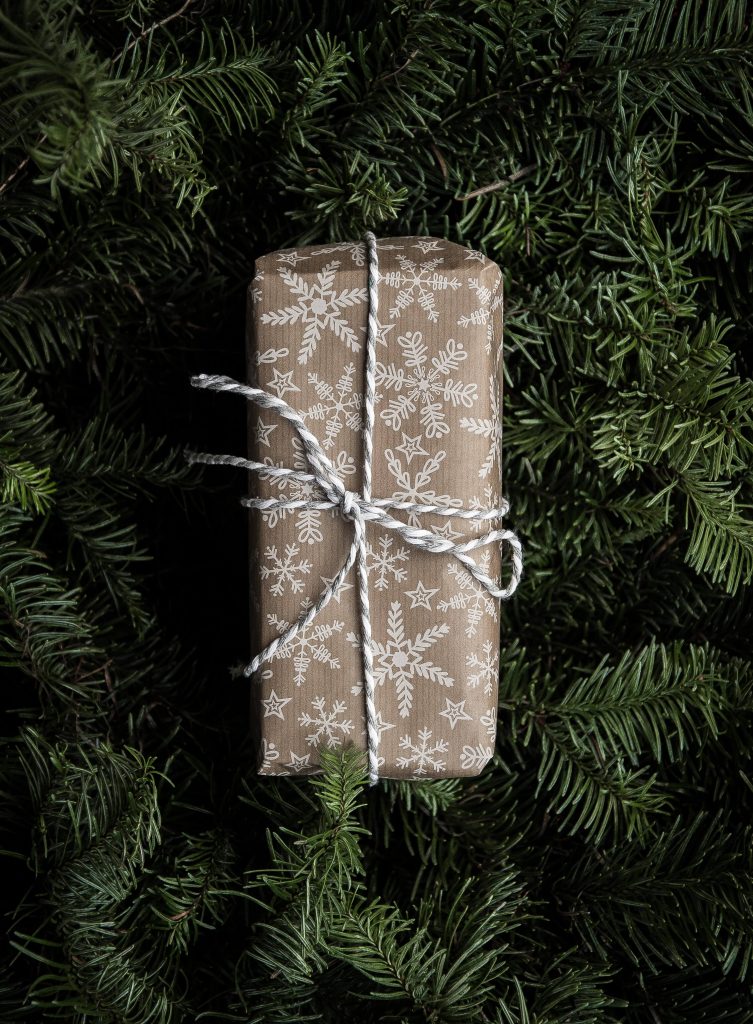 Have you made it to Santa's naughty or nice list? We'll soon find out. Bad Santa gift exchange is similar to a white elephant but with a twist!
Channel your inner Michael Scott as you draw numbers to decide the order of gift-opening, and the real excitement begins!
All you have to do is draw numbers to decide when people open a gift. Number 1 chooses a random gift and opens it. Number 2 then chooses another gift or steals the first one. This continues until all the numbers run out.
The game ends if Number 1 decides to keep their gift or to steal someone else's.
So, grab your mistletoe and prepare to play the bad Santa gift exchange!
🎃 11. Christmas in Halloween Town
Do you remember when Jack Skellington mentioned that this Christmas thing is not as tricky as it seems? Well, he was absolutely right!
Get inspired by Tim Burton's Nightmare Before Christmas and transform your house or venue into a Halloween-themed Christmas town.
Stack pumpkins and add a red ribbon to create an instantly festive look. Use black and white tinsel to decorate the room and add spooky accessories like skulls and bats to the scene.
Remember a Christmas tree with pumpkin lights to add that Tim Burton flair to your holiday! Happy Christmas, Pumpkin King!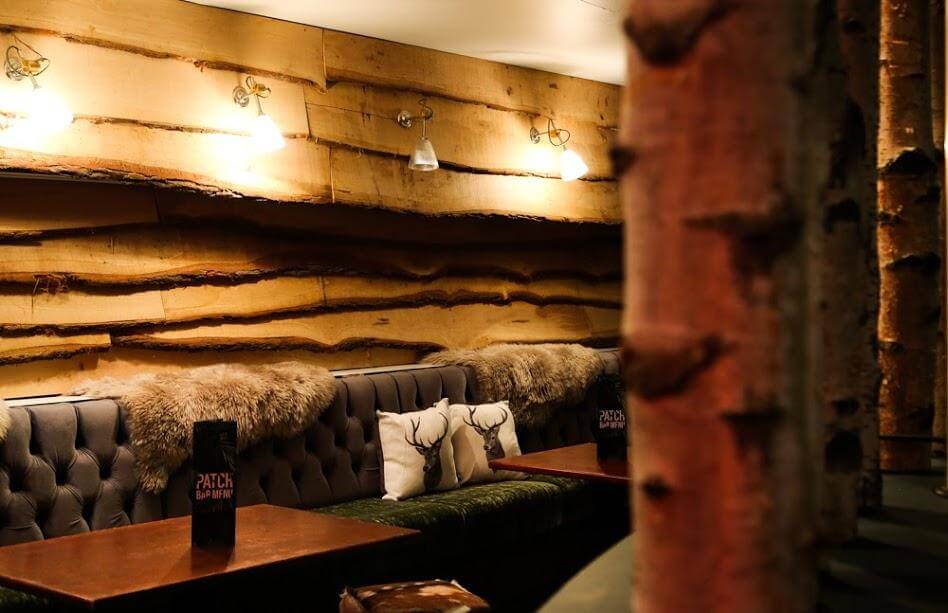 🎭 12. Masquerade Ball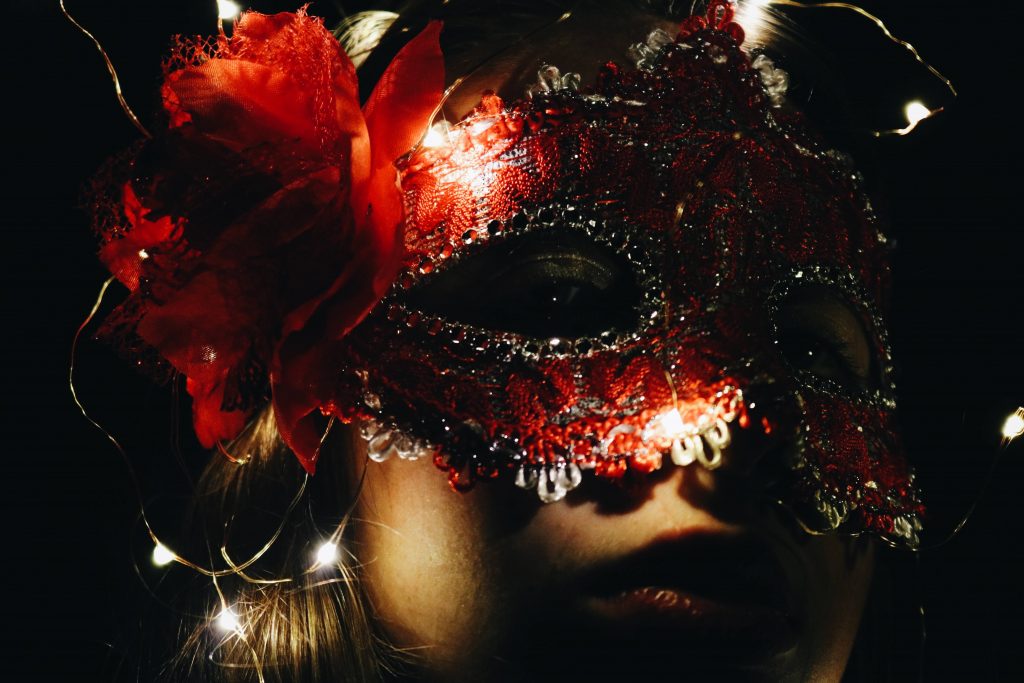 This unusual idea works well for office parties if your workplace has a casual dress code. Send out invites to all employees and add a dress code: Dress up to the nines for an epic masquerade ball.
For decorations, think harlequin patterns, theatre masks, and anything decadent – a wintery wonderland theme could also work perfectly to add an extra dash of magic.
Serve finger foods and funky cocktails, and keep the music pumping all night to ensure the dance floor stays masked with movement and excitement.
💤 13. Ladies-Only Christmas Pyjama Party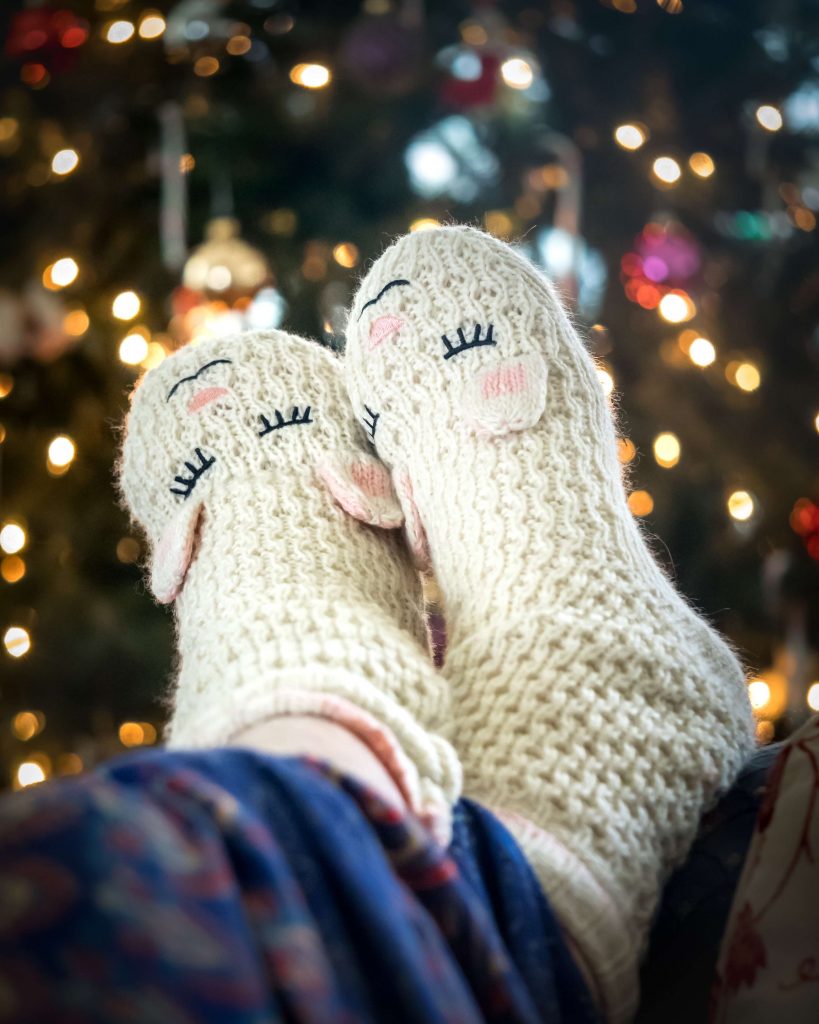 What's more fun than a Christmas party? A ladies-only Christmas pyjama party where you can forget about all the cooking or cleaning and focus on relaxing!
Put on your favourite Christmas PJs and indulge in an evening with your girlfriends. Decide on what you would like to do – anything from trimming a tree, enjoying delicious food, or simply heading to a spa and enjoying your favourite holiday movies with hot chocolate!
The activity does not have to be Christmas-related but should be fun and inclusive, where you can spend quality time with your girls! After all, Christmas is about spending it with the people we love.
If you want ideas for your ladies-only Christmas party, we've got you covered with our top Galentine's Day party ideas that can be easily adapted for a ladies-only Christmas!
🍷 14. Sip n' Paint
Sip and paint parties are a unique party concept that makes it easy for people to mingle and get talking while enjoying their favourite drinks.
All you need to do is get some painting kits, such as these paint-by-numbers kits, for your guests and set up a space where your guests can paint together.
Ask everyone to bring their favourite wines or host a wine-tasting party right before the class for some extra cheer. You will enjoy some good laughs as you all try to make a masterpiece after a few wine sips! So, put on a holiday playlist and unleash your inner Van Gogh!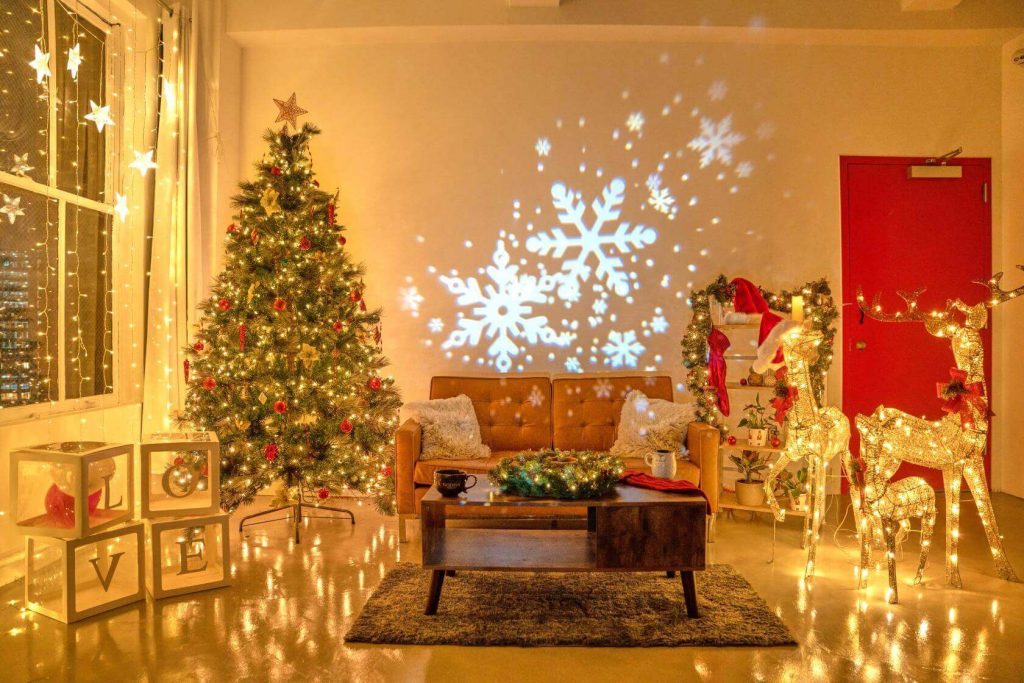 🍨 15. Ice Cream Station Bar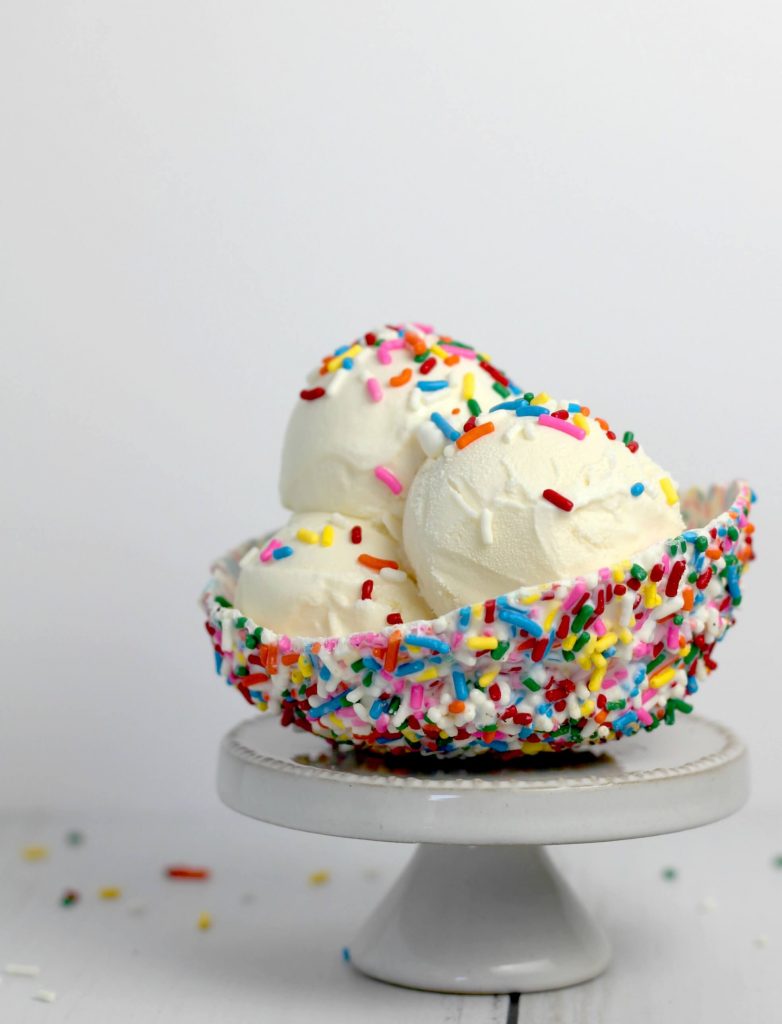 This Christmas, bring a frosty twist to your celebration with an enchanting Ice Cream Station Bar that will delight guests of all ages! Transform your home or venue into a winter wonderland of sweet treats by setting up a self-serve ice cream bar with a delightful array of flavours, toppings, and mix-ins.
First, choose a designated area to set up the station. To create a magical ambiance, use a festive tablecloth and adorn it with twinkling lights and ornaments. Arrange an assortment of ice cream flavours in charming ice-filled tubs, from classic vanilla to indulgent peppermint bark.
Next, tantalise taste buds with toppings like crushed candy canes, sprinkles, cookies, chocolate chips, and festive syrups. Remember whipped cream and cherries for the ultimate finishing touch!
🥥 16. Tropical Christmas Party
Aloha! Are you stuck in winter and dreaming of a sweet escape to Hawaii? Why not bring the islands to your Christmas party?
If you're looking for an unusual Christmas party theme, a tropical-inspired party is what you need to warm you up.
Bring vibrant colours to your usual white and red holiday party and deck the halls with flamingos, hibiscus flowers, and some fake coconut trees. Add some lights to your tropical decoration to instantly add a Christmas touch to your decor.
Have your guests dressed in their favourite vacation outfits and play some luau party games to entertain your guests. Set up a mini tiki bar and serve some Hawaiian cocktails to set the mood! Now turn up the music and get the party started!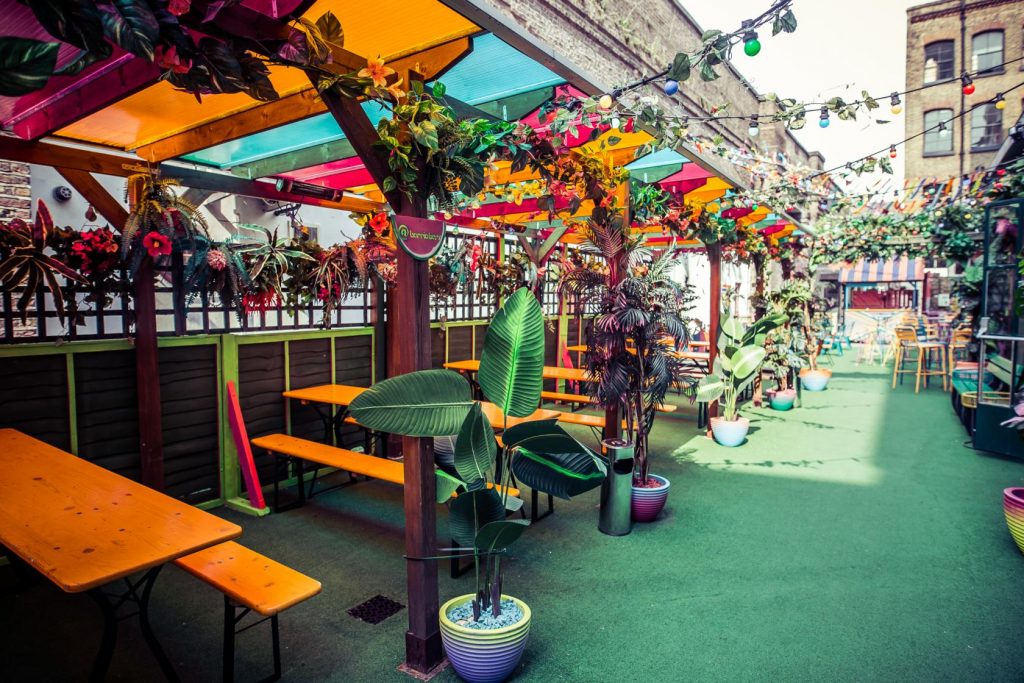 🍫 17. Charlie and the Chocolate Factory Party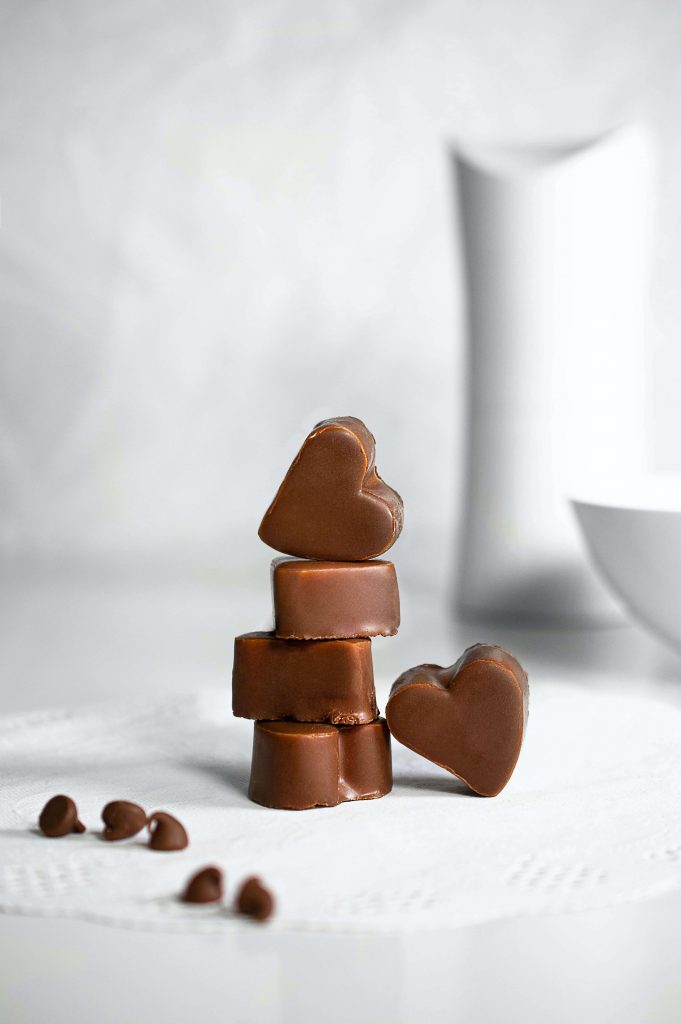 Step into a world of Christmas delight with a Charlie and the Chocolate Factory-themed Christmas party that will enchant adults and kids alike!
Transform your venue into Willy Wonka's whimsical wonderland by decorating with oversized lollipops and candy-inspired backdrops.
Embrace the sweet spirit by setting up a delicious chocolate fountain and a candy buffet with an array of delectable treats. Organise a golden ticket scavenger hunt or a chocolate coin toss game for a playful touch.
Encourage guests to dress up as their favourite characters from the story and offer themed photo props for a fun-filled photo booth.
This enchanting Charlie and the Chocolate Factory Christmas party guarantees a delightful experience that will leave guests with hearts full of holiday joy!
🏕️ 18. Yuletide Camping
Picture this: a cosy campsite adorned with festive decorations, twinkling lights and a towering Christmas tree. This Christmas, gather your friends and go on a camping adventure like no other.
Enjoy a feast of campfire-cooked delights like marshmallow s'mores and delicious Christmas roasts, cooked to perfection on the grill. Share food, stories and laughter under the starlit sky.
Pick a serene lakeside retreat or a forested wonderland as your holiday camping side. Experience the magic of the festive season in a whole new way!
🎨 19. Paint the Bauble Party
Still, in the spirit of Christmas crafting, a bauble painting class is a unique holiday party idea that will keep your guests in a merry mood as they create their very own piece of art.
A bauble painting party promises an artsy and unforgettable Christmas celebration for adults and kids! Bauble painting is the perfect party idea to bond over a creative and fun activity. Remember to provide aprons or old shirts to keep everyone's outfits safe from paint splatters.
Enhance the festive atmosphere with twinkling lights, music, and delicious holiday treats. Offer a range of finger foods and seasonal beverages to keep everyone's creative spirits high.
🧓 20. Grandma's Potluck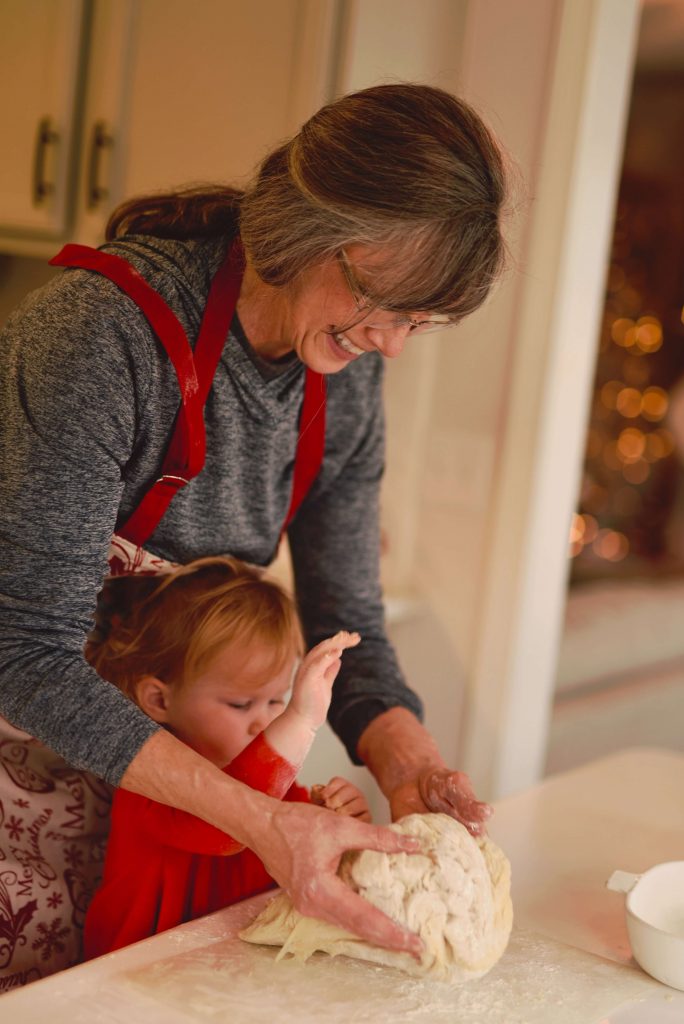 Let's keep it real – the only reason we all enjoy Christmas is that we get to enjoy the delicious food passed down from generation to generation. There is probably no better way to celebrate the holidays than with heartwarming food.
Host a grandma's potluck that will make your guests feel nostalgic. Ask everyone to bring a favourite holiday dish and share their childhood memories.
This unusual Christmas party idea will make your guests feel warm and fuzzy! Here are some of those famous grandma recipes to inspire you!In need of some more inspiration, take a look at these 10 Christmas Potluck Party Ideas for your next holiday gathering.
🕰️ 21. Vintage Christmas Party
Pick your favourite vintage era and organise a party that will make your guests feel part of the roaring twenties!
Whether it's the dazzling 1920s or any other beloved vintage era, let nostalgia take centre stage in a celebration. Dress in period-inspired attire and encourage your guests to embrace the spirit of the past.

Set the scene with classic decorations, from art deco ornaments to retro banners, and create a magical ambiance with warm string lights and flickering candles. You can find plenty of retro decorations on Amazon to decorate your space.
Serve up classic holiday dishes and vintage cocktails. Dance the night to timeless tunes, and watch your guests revel in the magic of a vintage Christmas party that captures the essence of a bygone time.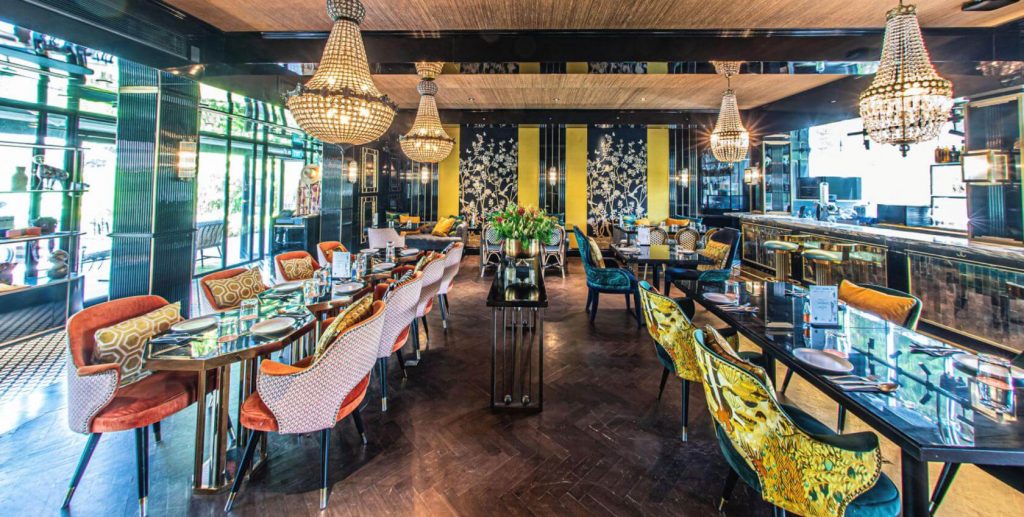 📖 22. Christmas Storytelling
Sharing family stories and sweet childhood memories during Christmas parties is not unusual. However, hosting an evening of magical Christmas storytelling is something else!
Let your guests know that you will be celebrating Christmas differently this year so they can think of some stories ahead of time.
Create a cosy atmosphere with Christmas cushions, dim lights, and a pretty Christmas tree for your guests to get in the storytelling mood.If it's not too cold outside, you can share stories around a campfire and head to a cosy chalet afterwards to enjoy your holiday feast.
🌟 23. Christmas Glow in the Dark
Glow, baby, glow! This Christmas, get ready to light up the night with a hilarious and luminescent twist at a Glow in the Dark Christmas Party!
Picture Santa's sleigh shining bright in neon hues and the reindeer rockin' their glow-in-the-dark antlers.
Dress in glowing Santa hats, tinsel-tastic necklaces, and reindeer headbands that'll make Rudolph blush. Serve up glowing cocktails and candy canes that delight your taste buds.
Get ready for a night of laughter, joy, and a radiant glow that'll make this Christmas party unforgettable! Let's glow, ho-ho, go!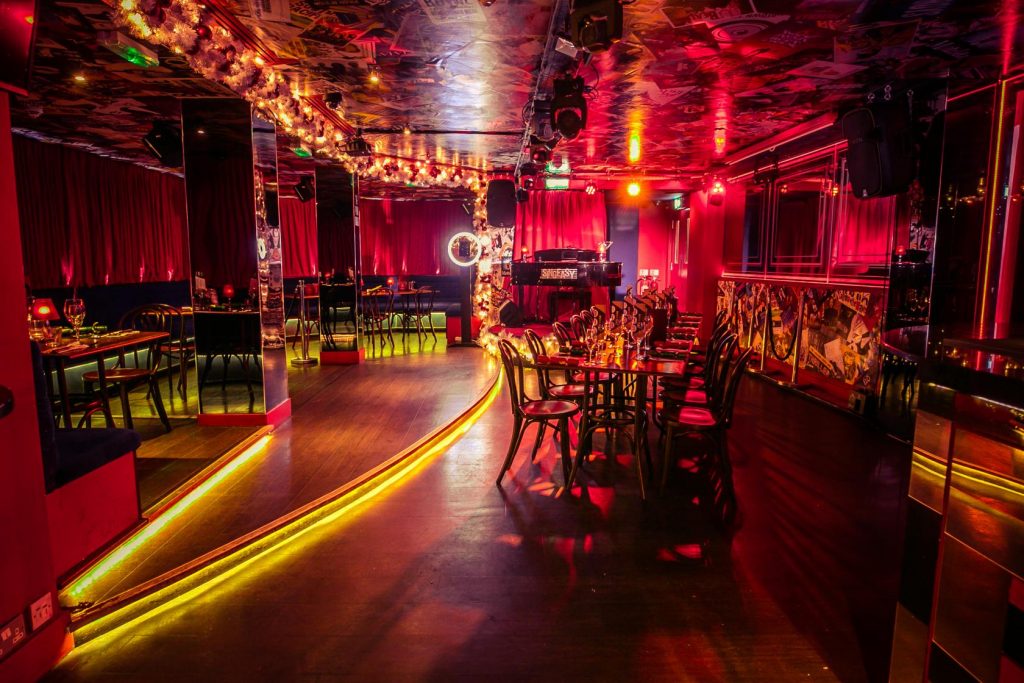 🤖 24. Year 2050 Holiday Party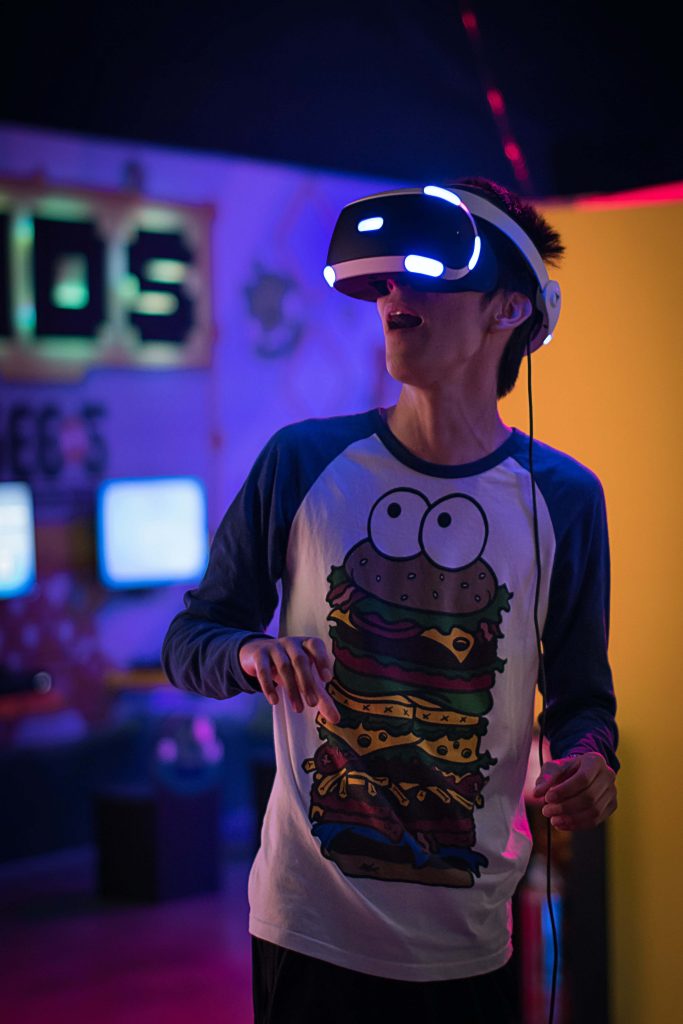 Embrace technology and futuristic decorations to create an otherworldly ambiance. Organise virtual reality experiences that transport guests to stunning winter wonderlands.
Futuristic costumes with metallic hues and holographic accents are a must. Serve molecular gastronomy delights and interactive 3D-printed treats that defy expectations. Keep the fun going with drone-delivered presents and a robot-led dance-off.
Step into the future with a thrilling Year 2050 Holiday Party, where futuristic elements meet the spirit of Christmas!
🥰 25. All About You Party
Santa Baby called and said this Christmas is all about a merry you!
Welcome to the All About You Christmas Party, where the spotlight shines on the host's cherished favourites. Every detail reflects your unique taste and style, from beloved dishes to the jolliest playlist.
Picture a winter wonderland filled with your favourite things, like the classic tunes of Jingle Bell Rock or I Want a Hippopotamus for Christmas, setting the festive mood.
Let the joyous celebrations begin as friends and family come together, taking turns each year to curate a holiday gathering that warms hearts with personal touches and creates timeless memories of love and laughter.
Merry Christmas
The holiday season is a time for celebration and sharing. Although the focus is often on the food and presents, it's crucial to make the most of this special period of the year by celebrating in a meaningful way that reflects the heart of the season. Whatever you choose to do, make sure that you are not overwhelmed by all the planning and preparation.
Hosting a party at a hired venue will make your planning less stressful and ensure a successful event. If you need help choosing your event venue, look at our helpful Christmas checklist to ensure you have everything covered. And check out our winter-themed party themes, elegant Christmas party themes, and funny Christmas party themes for some terrific ideas!
Have a holly, jolly Christmas!
FAQ
How can I make my Christmas party extra special?
There are many ways to make your Christmas party special, whether it is by adding a theme to your party, or by playing some Christmas games or having a gift exchange with a twist. Some of the ways to make your party unique include setting up a craft table, watching holiday classics, having a potluck or throwing an epic party on a boat if you want to go all out! The essential element to any party is to have fun and personalise your party to make it unique to you and your guests!
What are some good Christmas party activities for a party with friends?
Try some icebreaker games if you have some new people over or if you want to get the party started! Christmas charades, Pictionary, and Stocking guessing games are equally fun and don't require much preparation. Ensure you have some pens and paper for the guests and enough space for everyone to move around the room. Christmas Guess the Song, Christmas Party Bingo, and Christmas Trivia are entertaining and help get everyone involved.
At what time should a Christmas party start?
For a weeknight party, starting around 6 or 6:30 PM is recommended. This allows guests to attend right after work while ensuring they can head home at a reasonable hour. This timing accommodates busy schedules and ensures everyone can enjoy the celebration without feeling rushed. On the other hand, a later start time can be more suitable for a weekend party, as guests have more flexibility with their schedules and can arrive at their leisure. 

Where can I host a Christmas party?
You can host a Christmas party at home if you're lucky to have ample space. If you need more space, you can rent a hall or a private venue to accommodate as many people as possible. Banquet halls are ideal for large gatherings of 100 people or more, whereas private rooms in restaurants or a cosy pub will be perfect for a smaller group. The advantage of renting a venue is that you can focus on the festivities and have a great time without worrying about the clean-up. Your guests will appreciate the extra attention and care they will receive from the venue staff. Check out some of the most popular Christmas venues near you and choose the one that best suits your needs and budget.