Planning a bachelor party is kind of a big deal. After all, it's an event that wraps up the long pre-wedding preparations and symbolizes new beginnings. It has to stand out in some way to make the groom relax and stop stressing about the Big Day (don't let the groom fool you! He's probably as nervous as the future bride!) And that's your job, dear best man — to organize such an event.
Luckily, it's not as difficult as it seems! To make the whole process both short and sweet, you just need to follow these two important rules:
#1 – Make sure to tailor the whole event to the groom and him only. You probably know the husband-to-be best (together with his future wife, of course), so use it to your advantage and come up with a custom-made event that you know he will enjoy.
# 2 – Think outside the box! Don't be afraid to get creative and play around with the traditional bachelor ideas to create an experience the groom will be delighted with! It can be anything you know the groom will love, from bungee jumping or skydiving to a laid-back weekend in the woods.
Have you made some notes? Then you'll be fine! We're more than sure that you'll pull off an event that the groom will cherish for years to come!
So now let's talk business. We bet you'd like a dose of inspiration to make the bachelor party fun and memorable, wouldn't you? Dig in and start browsing our list of fun bachelor party ideas now!
Bachelor Party Weekend Ideas
You (the bold men) + a thrilling adventure = unforgettable bachelor party
Who said that bachelor parties should last only one night? You can actually spend the whole weekend having fun and letting everything all hang out!
Kidnap the groom and his crowd for an extraordinary experience. And later, don't kiss and tell.
1. Take the Groom for a Road Trip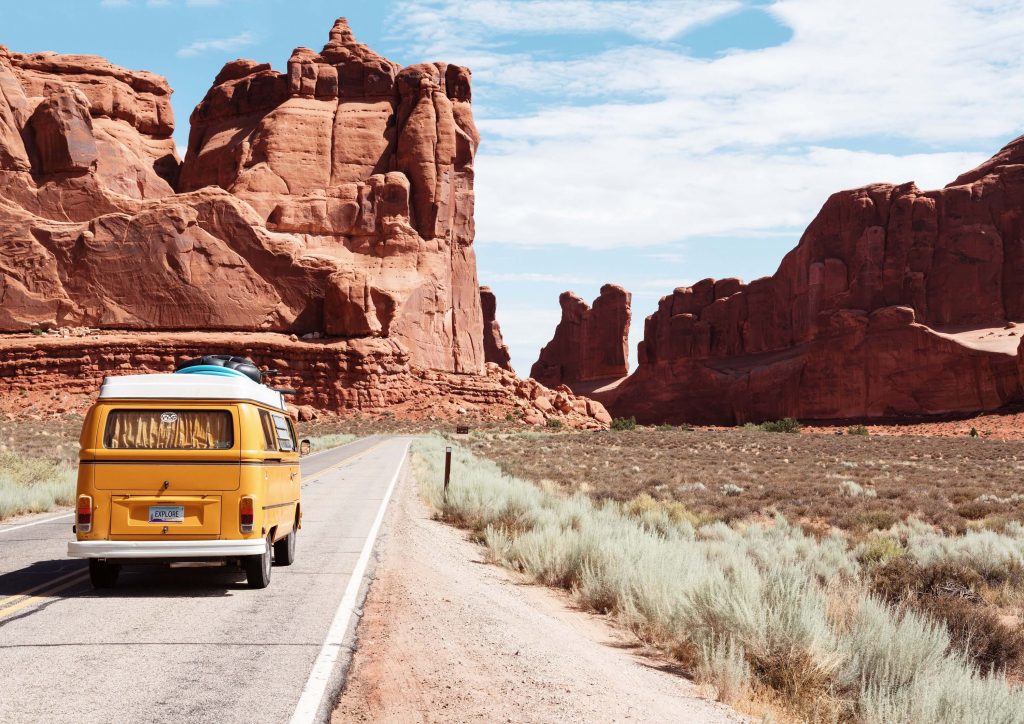 Hit the Road, Jack, and say goodbye to bachelorhood with an extraordinary ride across the country. You'll be up for majestic views and explore the unknown with the groom and his buddies. Plus, who knows when the next opportunity to discover the true beauty of the country's vast nature will be?
You can add some excitement by surprising the groom and taking him to his dream destination!
Just make sure you've planned out everything, from the accommodation to food or any stops on the way. Such a trip needs some serious planning, so if you're up for the challenge, you should start around 6 months in advance. That way, you'll be able to map out everything from scratch and make room for any setbacks!
2. Take the Party to Las Vegas
A list without suggesting a weekend trip to Sin City wouldn't be complete. You know what they say: if you don't go to Vegas, you'll never win big. But seriously, it's a great weekend getaway that offers a vast array of activities that you can pick according to the groom's taste. You can go to shows, visit famous casinos to see if you can get lucky, and hit The Strip's best clubhouse to party like there's no tomorrow.
Apart from that, you can ace up the event with a sky combat race to feel like the real Top Gun (just don't forget to bring the aviators!), take the helicopter to admire the sweeping views of The Grand Canyon or, if you're in need for speed, race the Ferraris at the Las Vegas Motor Speedway.
And, of course, you can't forget to swing by the best restaurants in town to taste the food that is simply to die for.
3. Plan a Scavenger Hunt Bar Crawl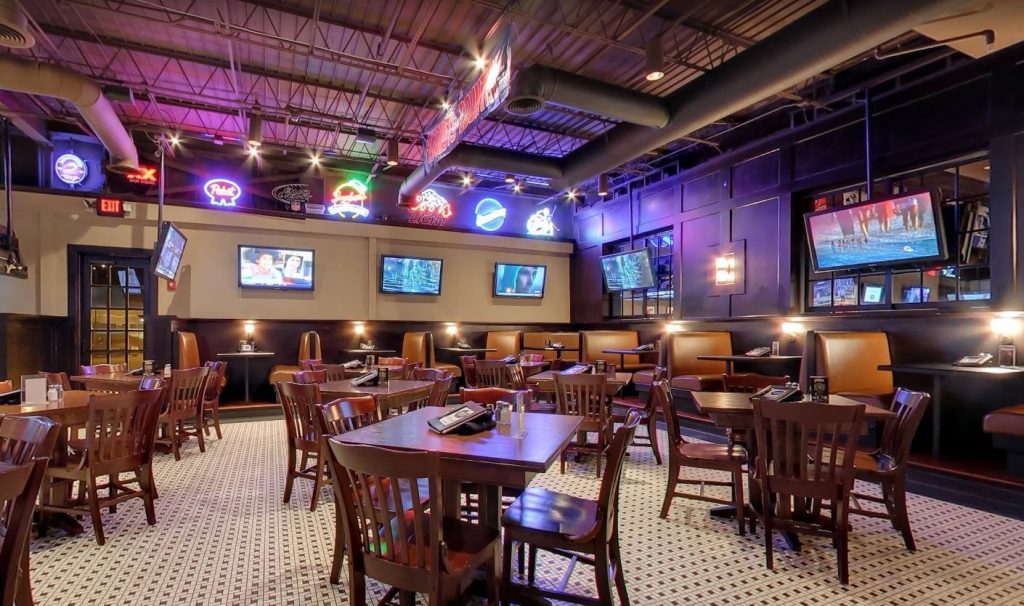 What's better than a typical bar crawl? A scavenger hunt bar crawl! This idea will bring you lots of laughs! And as a bonus, the groom will wind down and forget about all the pre-wedding stress.
Pick some bars, for example, in Miami, LA, Dallas, or Austin and prepare a list of items the groom and his team need to collect within ten minutes after having the first drink. Think of including things like: "Find a bartender who has been working here for over five years," "Find and take a picture of the oldest decoration," or "Find someone with a beard."
Be creative! Perhaps you can think of some tasks that will help the husband-to-be expand his comfort zone?
But don't forget to have all the necessary reservations at your chosen bars before you start the hunt. You'll avoid standing in line to enter and waiting to get a table for everyone.
4. Have a Camping Adventure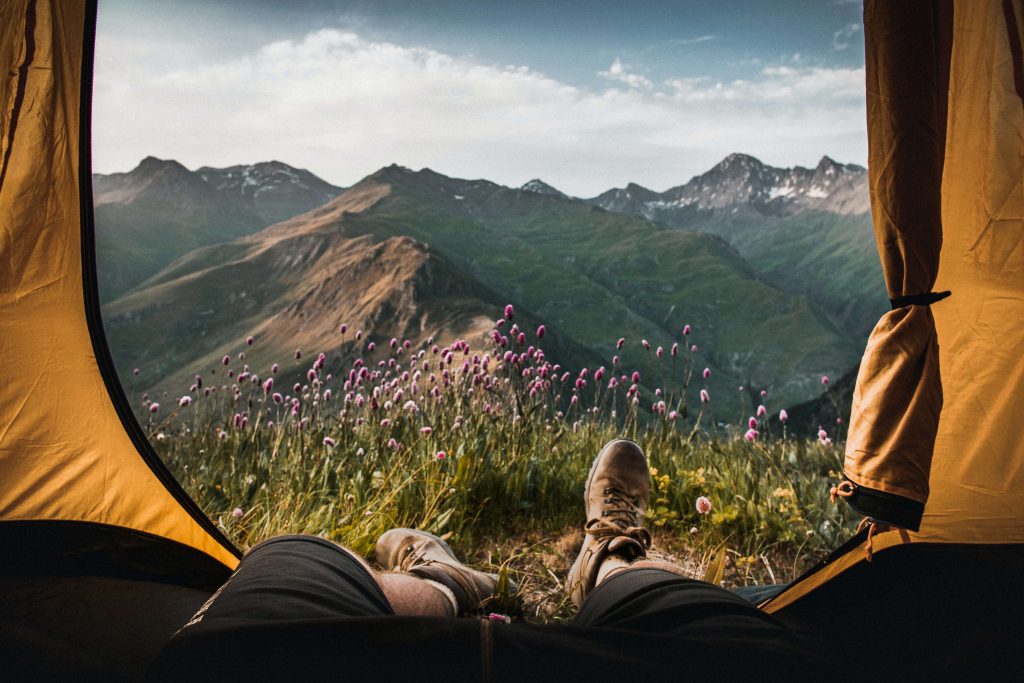 Ditch the city and escape the hustle and bustle of your everyday lives. Spend quality time with the groom and his best buds in the woods, mountains, or by the river.
It doesn't matter if you're campers or a group who's never set foot in a tent before—you will have a fantastic weekend out on the trails and reconnecting with nature. You will return refreshed and reborn!
5. Fish for Whitewater Rafting
Has the groom mentioned something about having the need to feel an adrenaline rush? A weekend focused on whitewater rafting can be a perfect idea. The thrill, the adrenaline, the sense of accomplishment—it's hard to beat. The groom will simply love it.
Plus, sharing a raft with your closest pals while navigating Class III rapids is a total bonding experience. You'll also get to see nature in all its glory as you paddle down the river and marvel at the wildlife around you. Sounds like killing two birds with one stone to us!
Bachelor Party Ideas at Home
You (the laid-back squad) + a fun home party = memorable bachelor party
Okay, but what to do when the groom is not interested in a boy's night out and would rather have some lowkey celebration at home? First thing's first: don't fret! Planning a bachelor party at home can also be easy and exciting. There's an array of activities that can help you mark the event as fun and memorable— you just need to look at the right ones.
You'll find them below! So keep reading to stay inspired!
6. A Sophisticated Whiskey Tasting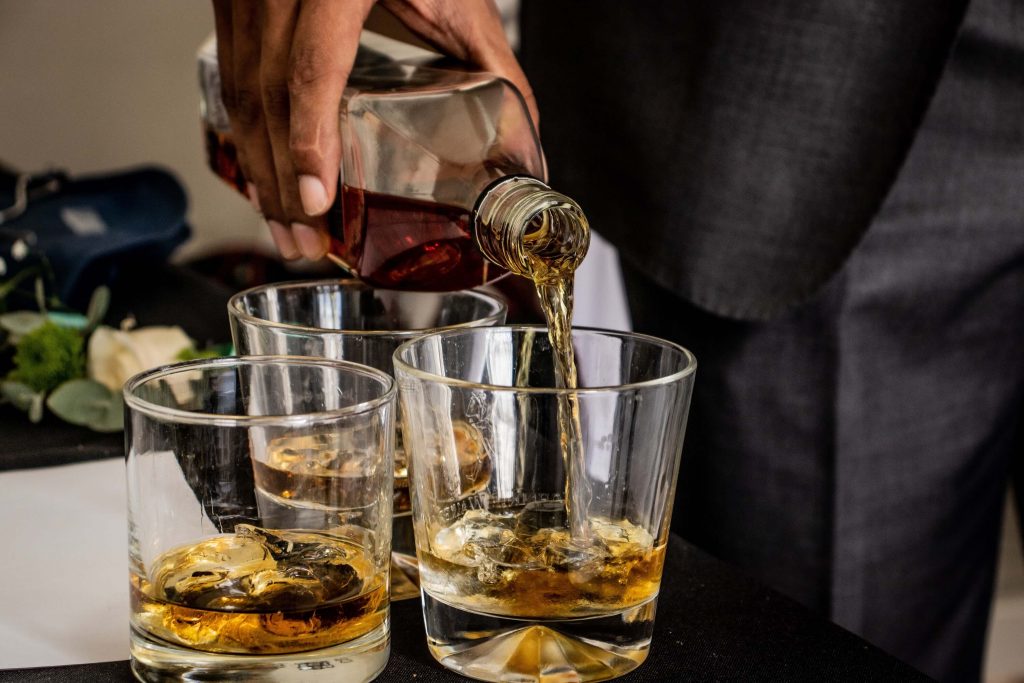 Jump into your best attire, buy a couple of good-quality whiskeys, prepare some food, and indulge in different flavors in great company. To add an extra kick, hire a professional sommelier who will navigate you through the world of whiskey and teach you how to taste and describe its various flavors.
You'll be sipping beverages and enjoying some quality time together!
7. Solve a Murder Mystery from the Comfort of Your Couch
This isn't just a game—it's an experience. You'll feel like you're part of a real investigation as you put together clues, track down suspects, and solve an elaborate puzzle that's been left for you by a murder victim! You'll get the thrill without leaving the comfort of your couch!
This is the perfect activity for all the grooms that are all into true crime and solving riddles.
Sounds like a plan?
And how about adding even some more virtual activities? You can also pick other, more light-hearted quizzes and challenges like a more fun virtual version of bingo, the exciting Mars conquest, or have a glamorous Night Awards that Michael Scott would be jealous of!
8. Become Personal Stylists for Cheap
Divide the groom's squad into pairs, and then hit up thrift stores together!
Each pair has to pick each other's bachelor party outfits that they will wear during the event, and each member of the pair must do something to make their partner look as good (or crazy!) as possible.
Later, after a couple of drinks, make a fashion show! Ask everyone to model their outfits in front of everyone else to the rhythm of loud music.
It may sound silly, but trust us! Everyone will have a blast doing runway walks or poses, they just need some courage (ekhm, booze) to channel their modeling skills.
9. Host a Gaming Championship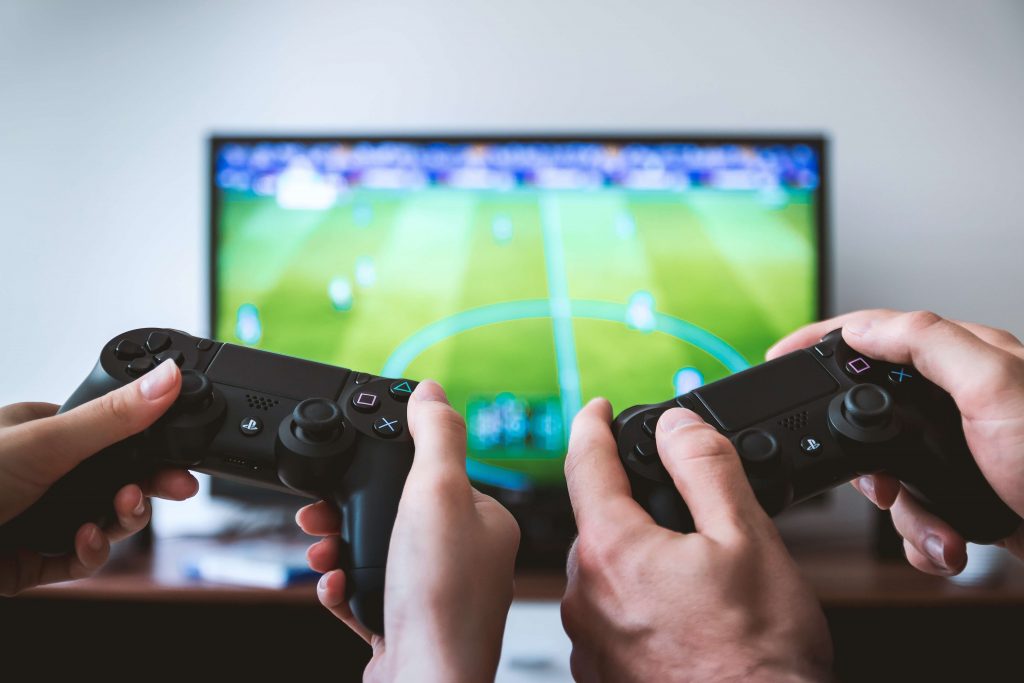 We're pretty sure you've heard of this one before, but just in case: gaming championships can be a GREAT bachelor party idea!
Ignite the spark of competition among the groom and his squad by organizing a fun night of playing video games. We mean, Call of Duty, Splitgate, or even a Minecraft marathon!
But! There's a catch. You need to ensure that the groom wins and make him not realize that!
10. Have a Dad Party
How about taking a jump Back to the Future and asking everyone to dress up exactly as they imagine themselves to look 30 years from now on? It's bound to be hilarious when you see each other all dressed up as mature men with beards, silver wigs, and typical "dad clothes."
To make it even funnier, you can take a ride to have a pint in a bar, or grab a meal at one of the restaurants. You'll be the talk of the town! And who knows, maybe you'll get a few free drinks, too?
To Wrap Things Up
As you can see, you've got a handful of fantastic ideas which you can use to organize a bachelor party to remember. And we hope that by now, you've picked the winning concept that will knock the groom's socks off.
Now it's time to put some thought into planning the bachelor party and get the ball rolling. Just remember, don't stress over it that much — as long as you plan properly and have a keen sense of what would be fun for your best friend, you'll all have a great time celebrating his last nights as a free man!
And we're more than sure he'll be happy with anything you'll prepare — after all, he's bound to spend some quality time with his favorite crowd! And for him, it will always be something to look back on.
FAQ
Who organizes a bachelor party?
Usually, the groom's best man is in charge of organizing the bachelor party. He'll take care of all the details — from booking the venue and inviting the guests to planning fun activities — and ensuring that the event is tailored to the groom's personality and style. This doesn't mean that he doesn't get any help from other groomsmen — he does! But he's the leader and has to ensure that the event runs smoothly from start to finish.
Who pays for a bachelor party?
In most cases, it's the best man and other groomsmen who cover the cost for the whole event, including the groom's share. But it's not uncommon for other party guests to chip in as well. After all, the bigger the bachelor party budget, the more activities you can plan to mark the night as one to remember.
When should I start planning a bachelor party?
Typically, a bachelor party takes place anywhere between one month to one week before the wedding day. This means that you should plan the bachelor party according to the exact date. Usually, it takes around 3 months to organize the event from scratch. However, if you're planning a weekend bachelor party with plenty of activities, or a trip to another city or country, you may consider nailing some details (such as accommodation or plane tickets) even 6 months in advance.
Who gets invited to a bachelor party? 
You should invite the groom's closest friends that you know he's the most comfortable with. We mean close friends and family members. But it's best to ask the groom to give you a list of names that he would like to celebrate the last days of bachelorhood with. That way, you'll be more than sure you've invited everyone he cares about!