Get ready to clink those glasses and raise the roof with our sensational cocktail party ideas! It's time to bring on the good vibe as we serve up a delightful symphony of delicious drinks, mouthwatering bites, and an ambience that'll make your heart skip a beat. We're here to create memories that will have you saying, 'Cheers!' long after the night is over.
Join us in toasting to an epic future where every sip brings joy and every clink ignites a spark. Dive right in, not only into your bottomless mimosas but especially into our 25 cocktail party ideas for a splendid evening, where the fun flows as freely as the drinks! Bottoms up!
🌍 Themed Cocktail Party Ideas
Celebrate vibrant flavours and cultures from across the globe.
1. Tropical Island Getaway
We're starting off with a lush and steamy cocktail party theme that will enchant you with a fine selection of cocktails and an escape to exotic shores. Sip on rum-infused delights like piña coladas and mai tais, served in coconut shells adorned with vibrant umbrellas, as you bask in the tropical vibes and indulge in juicy pineapple garnishes.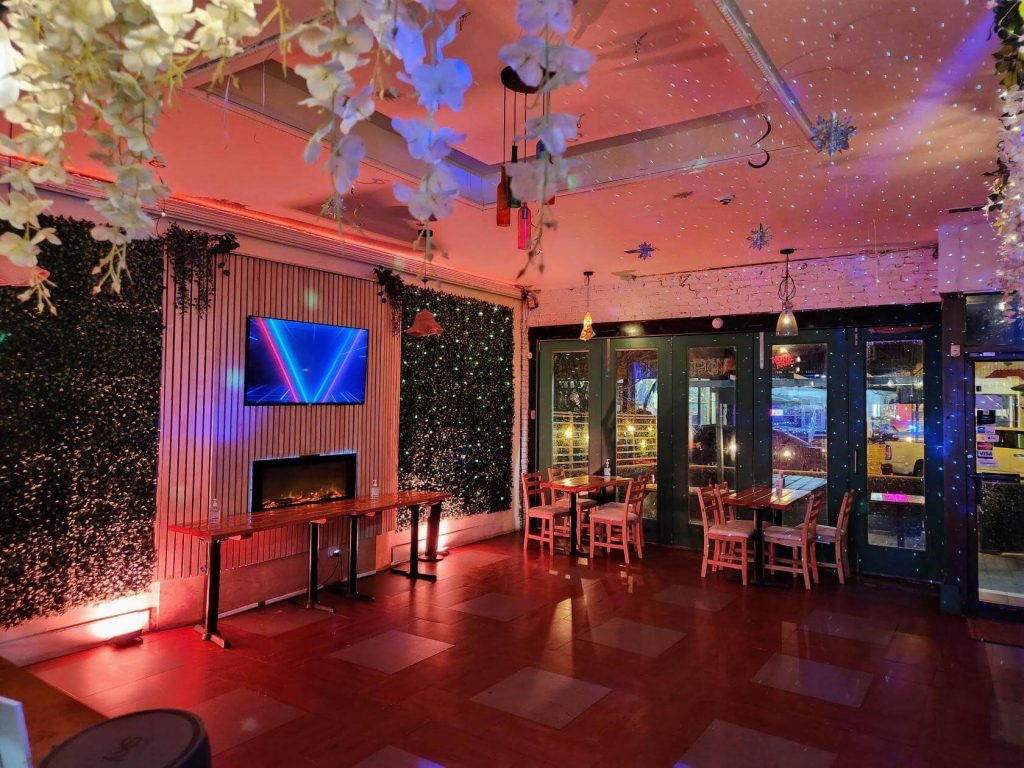 2. Mexican Margaritas
Mix up tangy margaritas with a twist, featuring flavours like classic lime, refreshing watermelon, or spicy jalapeno. Rim the glasses with salt, garnish with lime wedges, and let the vibrant colours and vibrant tastes transport your guests to the lively streets of Mexico.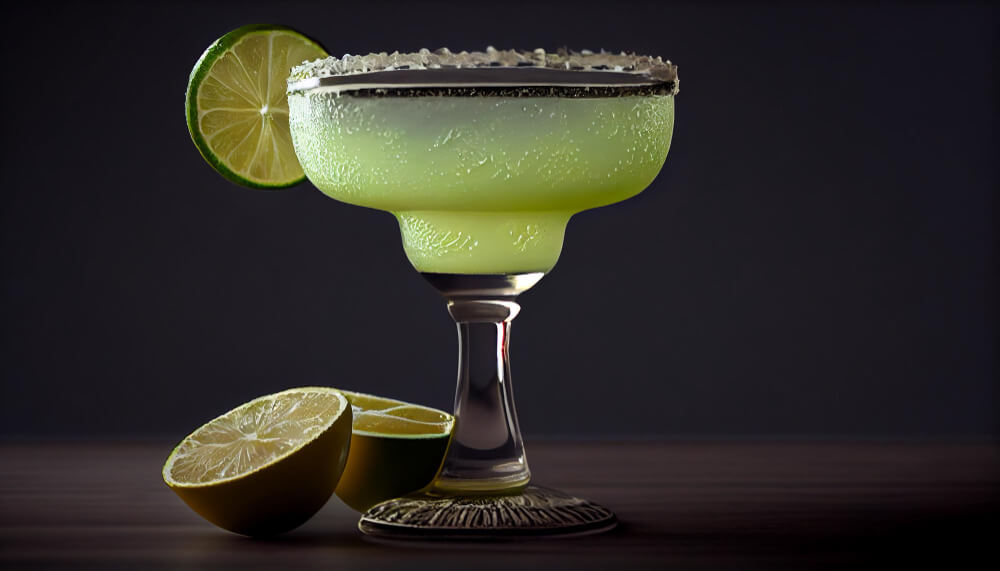 3. Spain's Flavours in a Glass
Capture the essence of Spanish tapas at your next cocktail party! Let traditional flavours inspire your creatively crafted cocktails. Shake up a smoky Mezcal Sangria. These combine the richness of Spanish red wine with the depth of Mezcal and a medley of citrus fruits. Shake up the party with an explosion of delicious flavours!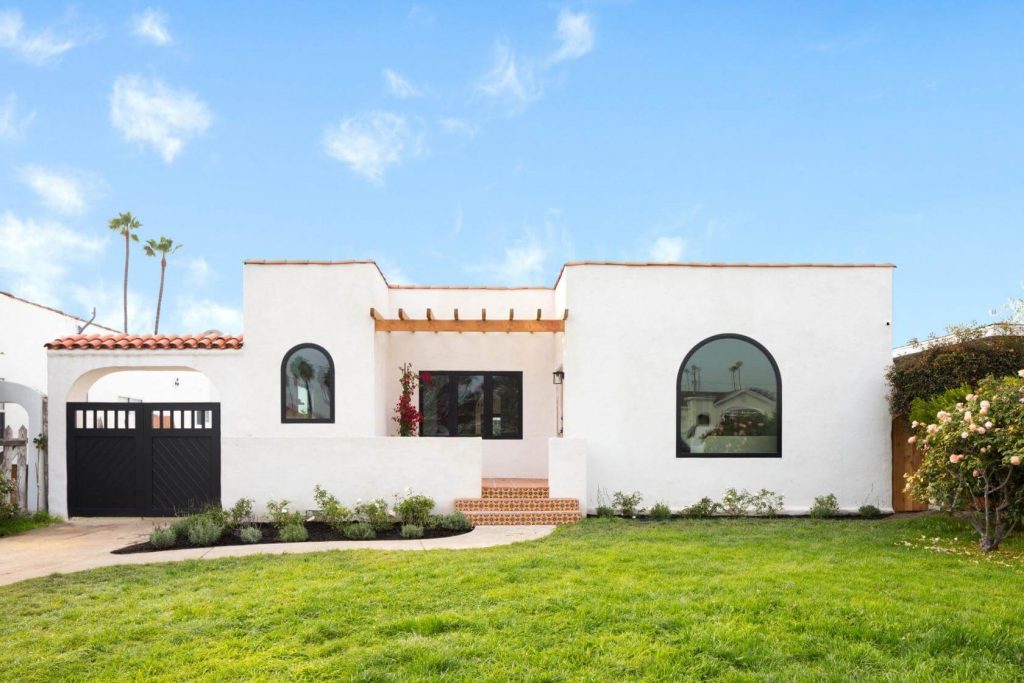 4. Sake Spectacular
Offer a selection of premium Japanese sakes, ranging from crisp and dry to rich and fragrant varieties. Encourage your guests to experience the intricate notes and delicate aromas of this time-honoured beverage, as they taste of Japan's centuries-old brewing traditions. Experiment with sake-based cocktails for a real symphony of flavours!
5. Eastern Flavours Fusion
Craft cocktails inspired by Asian ingredients, such as the refreshing Thai-inspired Tom Yum Martini, featuring lemongrass-infused vodka and a spicy kick of chilli. Explore the captivating fusion of East meets West as you introduce your guests to a beautiful blend of traditional and modern Asian-inspired libations at your cocktail party.
6. Wine Elegance
Go for a classy ambience at your cocktail party and mix some unusual flavours to show your unique spirit. Try surprising your party with a Bordeaux Spritz, which consists of red wine mixed with sparkling water and a hint of citrus. Wine cocktails are not always a popular choice at a party, so make sure your guests will have a couple of options to choose from!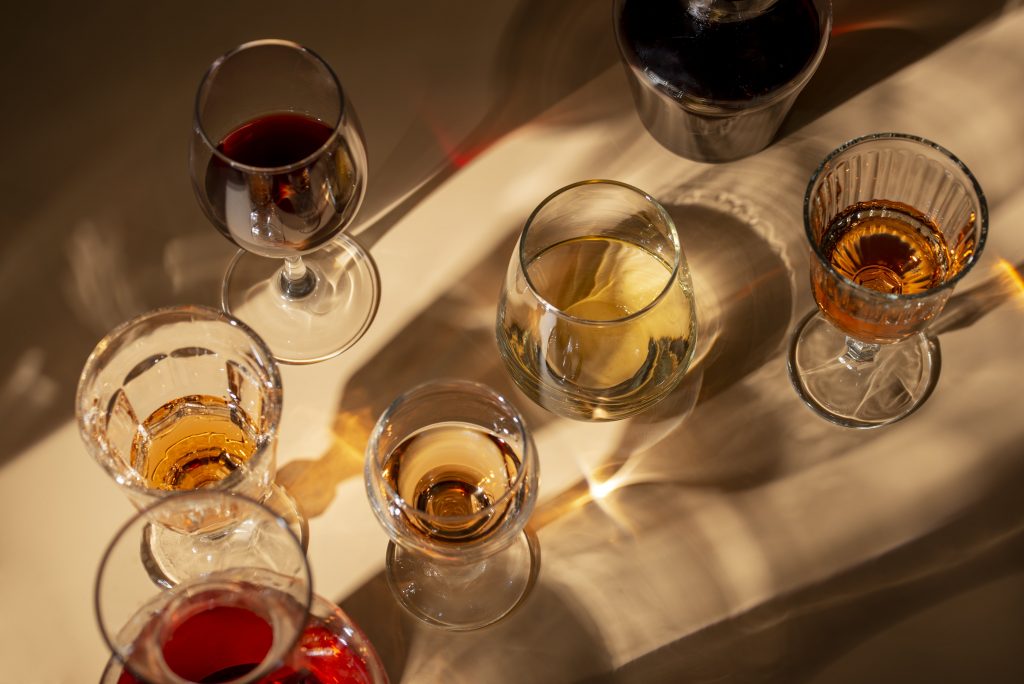 7. Italian Aperitivo Party
Embrace the Italian art of the aperitivo and let the lively spirit of Italy infuse your cocktail party. Set the scene with a stylish setup imitating chic Italian lounges. Serve up classic Aperol Spritzes and some variants of the Negroni. Experience la dolce vita with this themed cocktail party.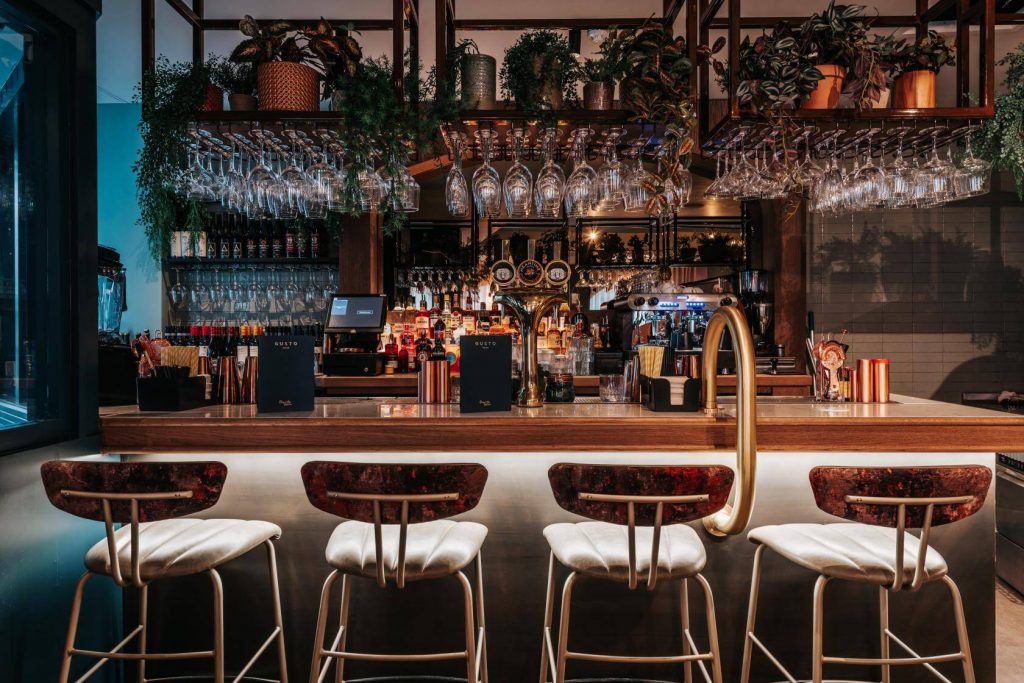 8. Oktoberfest-Inspired
Give your cocktails a nice lively twist with an inspiration of Bavarian Libations and an Octoberfest spirit. Try a Pretzel Sour, where the tanginess of lemon combines with the warmth of bourbon and a touch of caramel. It's perfect with the classic German snack.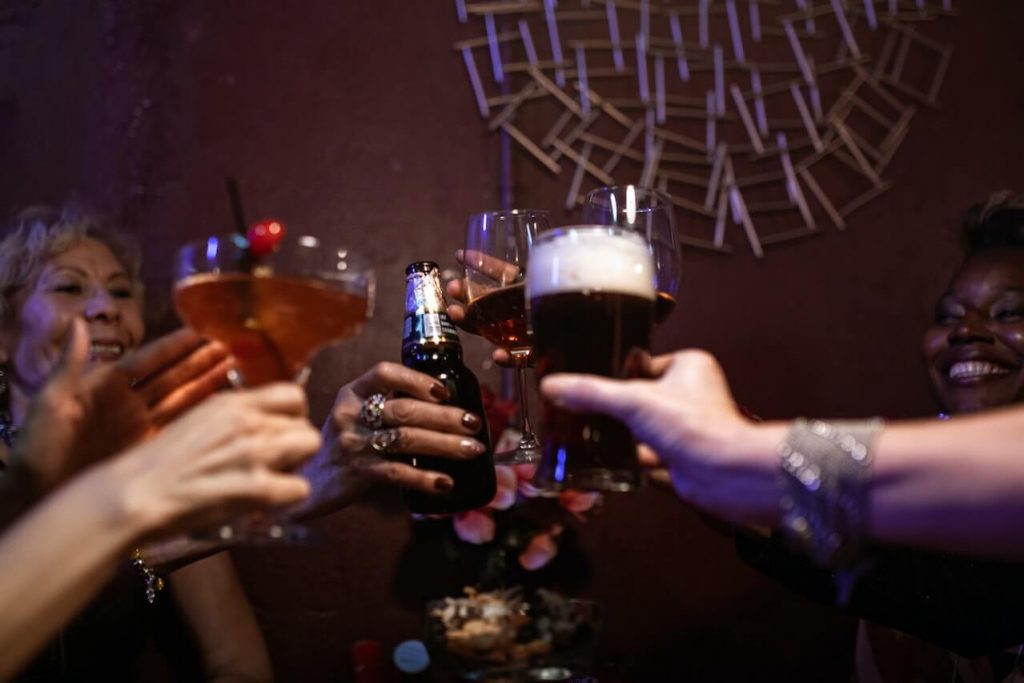 Want to learn about drinks from around the world and even make some by yourself? Try our fully online Around The World Mixology Class. It's the perfect way to prepare and polish your drink-making skills before hosting a cocktail party on your own.
🍸 Unusual Activity Ideas for a Cocktail Party
Those exciting ideas will certainly raise the bar (and a couple of glasses 😉).
9. Cocktail-Off
Get ready to shake and stir in a thrilling cocktail-off competition! Guests will flaunt their mixology skills, come up with exciting cocktail propositions, and compete for the crown of the best drink at your unforgettable cocktail party.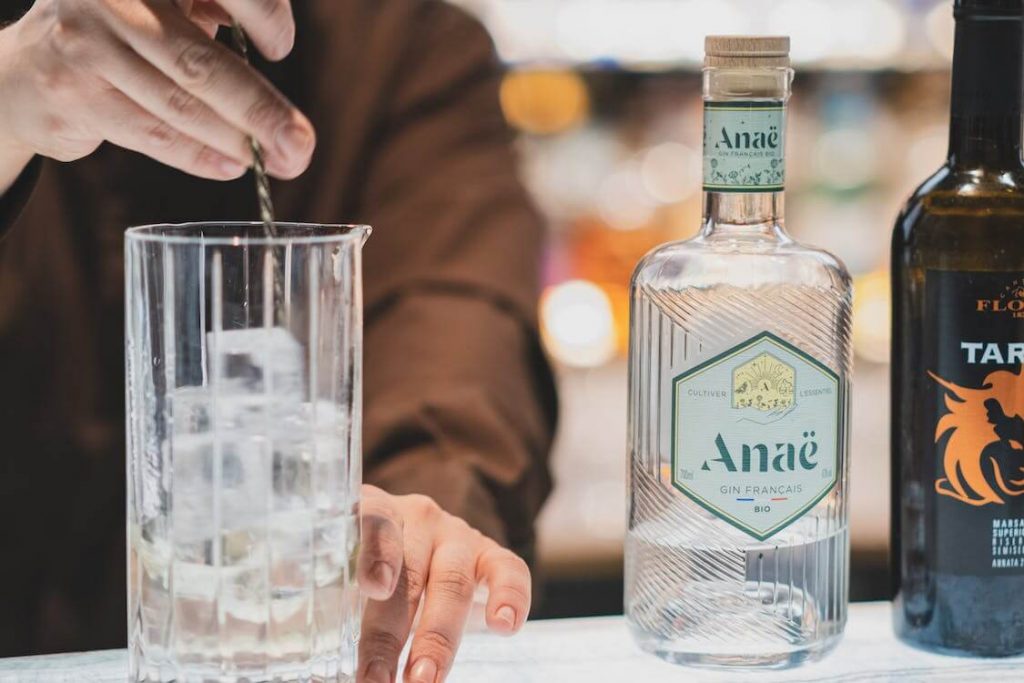 10. Drinking Game: Is It a Cocktail or a Mocktail?
Spice up your soirée with interactive drinking games that challenge guests to guess whether they're sipping a cocktail or a mocktail. With twists and surprises, everyone's taste buds will be put to the test in this laughter-filled showdown.
11. Mixology Class
How about learning the ropes from a real mixology professional? Set up an exclusive cocktail-making class for your guests at home, or hire a special venue for this extraordinary cocktail party activity! See Tagvenue's wide selection of unique pubs and bars today.
12. Flair Show
If you like sipping on drinks but not necessarily making them, hiring a professional bartender will be the best option for your cocktail party! A professional bartender will not only make your drinks but entertain the party with tricks and bartender stunts known as flair bartending.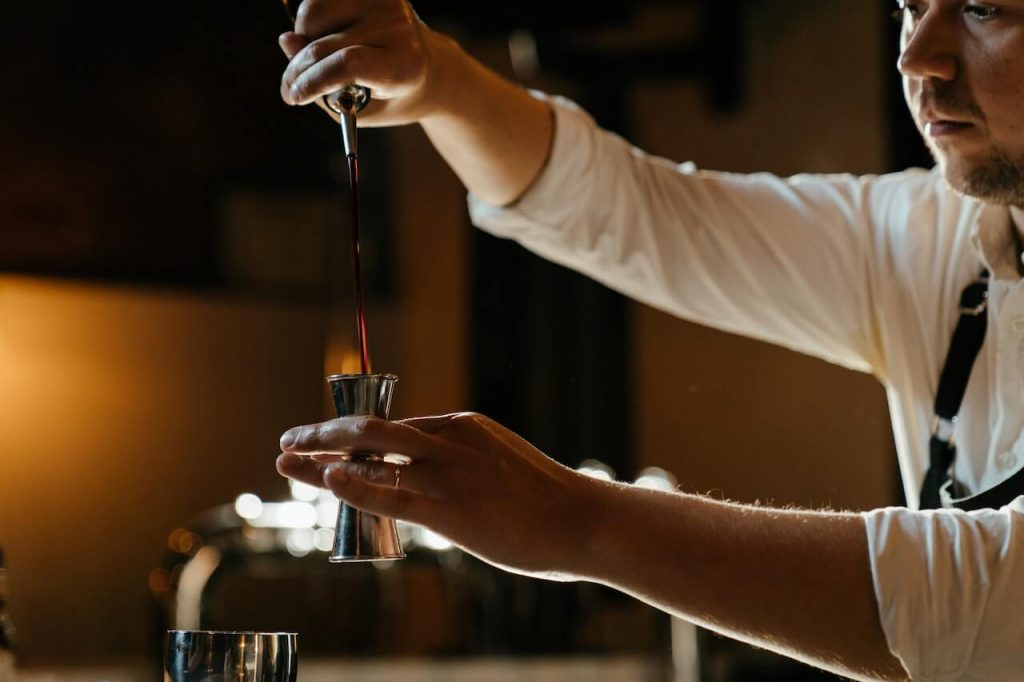 13. Contest of Toasts
Never enough healthy rivalry right? Raise a glass to a friendly competition between your guests for the best toast of the evening! You can establish some criteria or just go for the win by acclamation, in other words: whoever gets the loudest applause wins!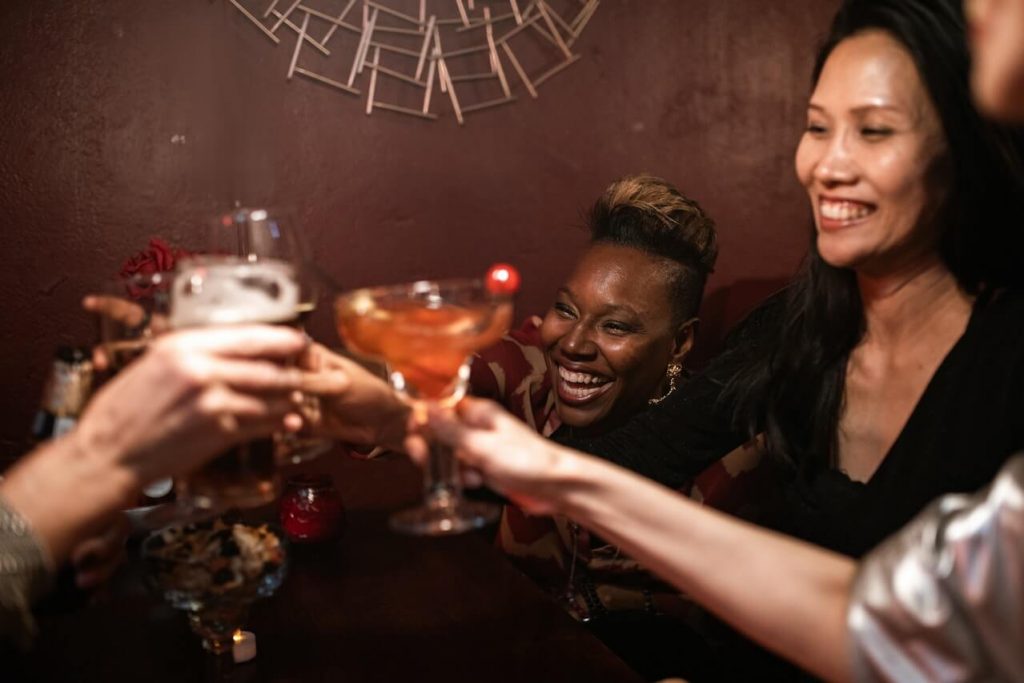 Excite your guests' taste buds with those mouthwatering hors d'oeuvres, appetisers, and delectable finger foods.
Legend:
🍭 – Sweet
🧂 – Savoury
🍃 – Vegan
🍽️ – Exquisite
🍴 – Simple
14. Mini Quiches or Tartlets
These bite-sized pastries are perfect for a cocktail party and can be filled with a variety of savoury ingredients. They are extremely easy to make and can be modified to any dietary requirements. 🧂 🍴 🍃
15. Shrimp Cocktail
Also known as Prawn Cocktail, it is a classy cocktail party appetiser that is perfect for seafood enjoyers. It consists of cooked shrimp and a matching sauce, all served in a glass imitating a cocktail. 🧂🍽️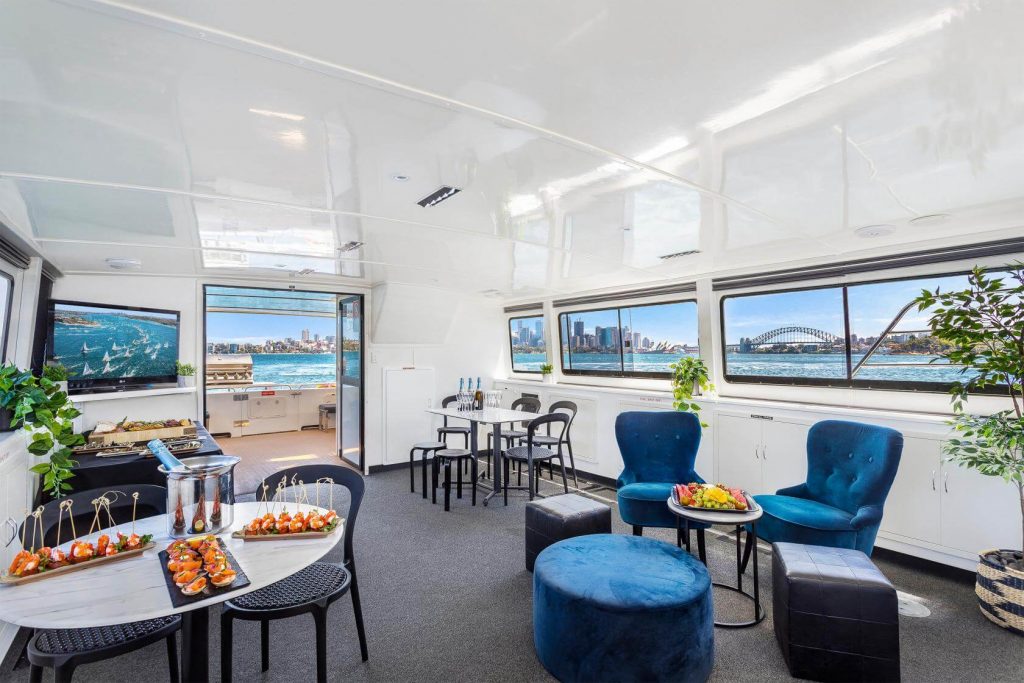 16. Cheese and Charcuterie Board
A simple and elegant option for a classic appetiser perfect for any kind of cocktail party. Prepare your own selection of assorted cheeses, cured meats, crackers, and fruits on a special board or plate. 🧂🍴🍭
17. Mini Bruschetta
A mouthwatering mix of toasted bread, topped with a mixture of chopped tomatoes, garlic, basil, and olive oil, will always satisfy a peckish crowd. 🍃🍽️🧂
18. Chocolate Covered Strawberries
Apart from the classic savoury appetisers, it's good to have some sweet snack options for your guest to bite on while sipping drinks. Starting with the classic chocolate-covered strawberries. (other fruit works as well) If you're able to, try setting up a chocolate fountain at your venue and displaying fruits next to it. 🍽️🍭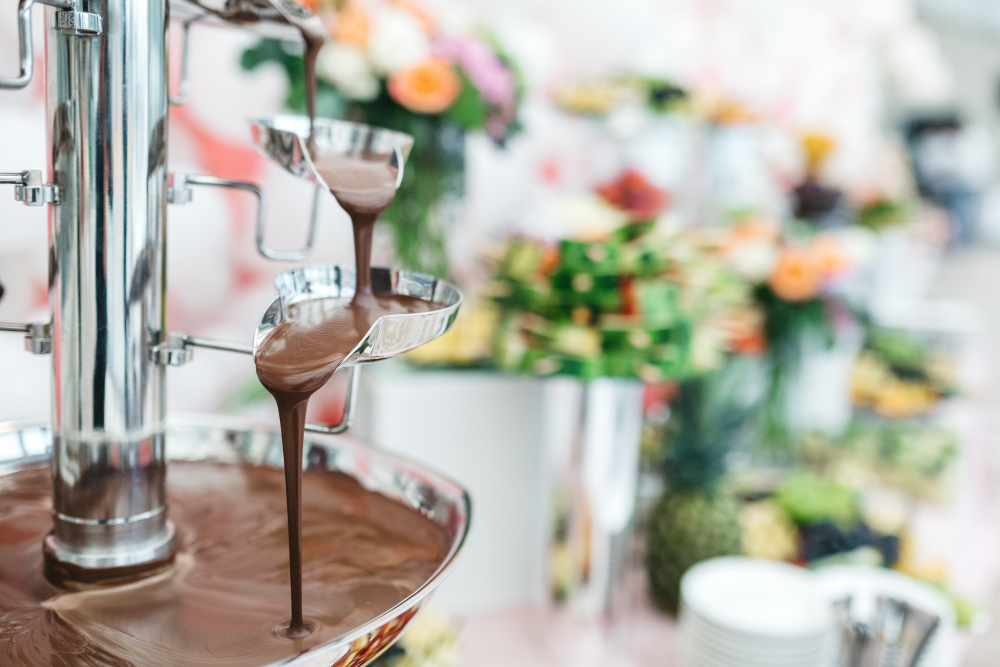 19. Vegetable Crudites
A quick and delicious snack served with various dips or hummuses. For your veggie choice, opt for carrots, cucumbers, celery, and bell peppers, as these will have a great taste and a nice crunch. 🍃🧂🍴
20. Mini Meatball Skewers
Bite-size meat combined with flavourful marinades and spices with adding mozzarella, tomato, or herbs will surely be a hit for all hungry guests at your cocktail party. 🧂🍽️
If you can't be troubled with preparing all the food by yourself, remember to explore various catering options for your cocktail party! You can deliver those right at your doorstep or at the venue of your choice. Remember to ask the venue beforehand if they're available for BYO food/drinks options. Find amazing self catering places for your cocktail party at Tagvenue!
🌟 Cocktail Party Essentials
Lastly, discover all the useful cocktail party must-haves that'll help you create a night to remember!
21. Drink Decorations
How to better enhance the drinking experience if not making it all cute and fancy? Try those drink decorations at your cocktail party:
22. A Variety of Glassware and Ice
Make sure you have a selection of glassware suitable for different types of cocktails, including martini glasses, highball glasses, and rocks glasses. Additionally, consider using different types of ice, as every drink has its own best-to-use ice selection.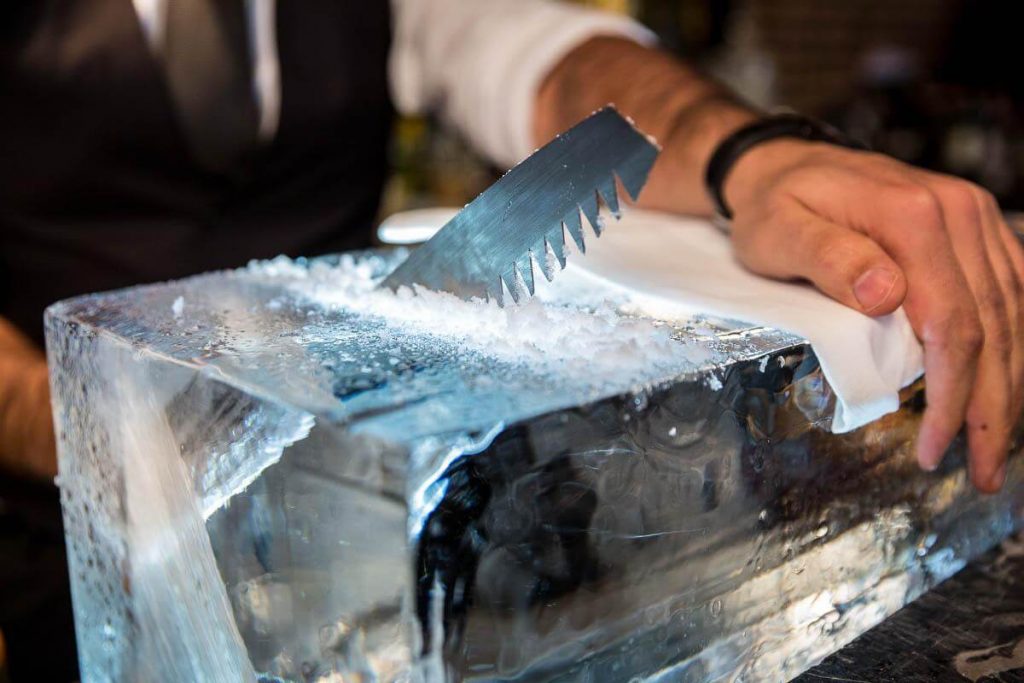 23. Non-Alcoholic Options
Cater to all tastes with a variety of non-alcoholic drinks, from sparkling water with citrus twists to fruit-infused mocktails. Ensure everyone can join in the celebration and enjoy a delicious drink tailored to their preferences at your cocktail party.
24. Music and Ambience
Set the mood with appropriate lighting, using dimmed or ambient lights, candles, or string lights to create a warm and inviting atmosphere that is best for elegant and low-key events such as cocktail parties. Play a previously prepared playlist as a backdrop to all-night-long chatter and clinking sounds.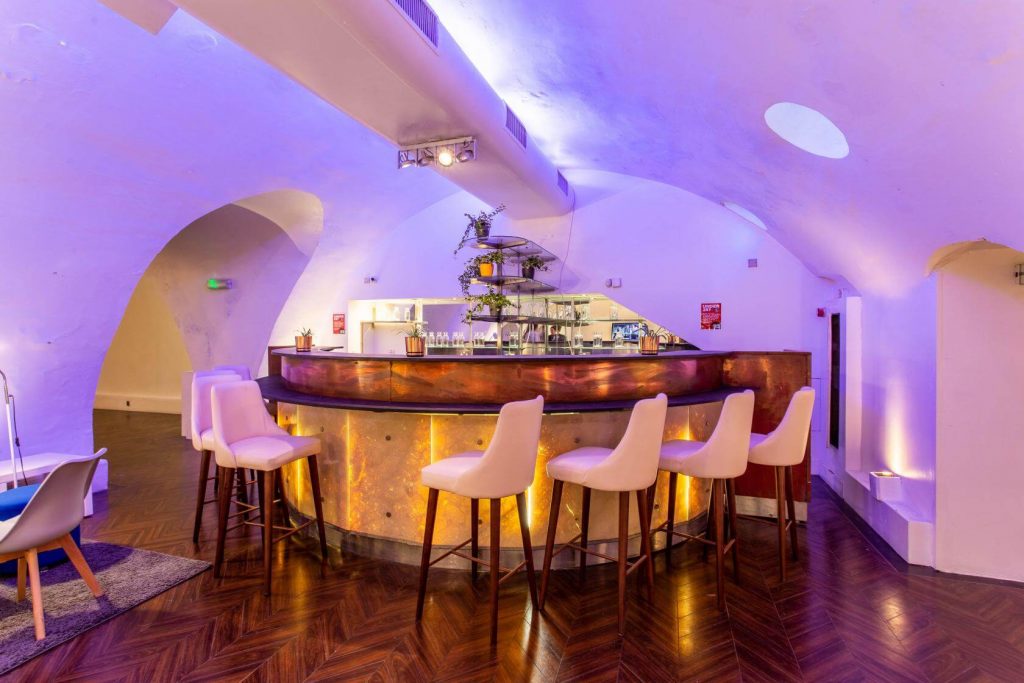 25. Personalise!
Make the celebrations your own. Add some personal elements like a signature cocktail, colour-themed decor or dress code, and customised coasters or drink labels to highlight your own individuality, making it an unforgettable experience for both you and your guests!
Final Toasts
Let your cocktail party be full of delightful flavours, cocktail creativity, and joyful moments with your closest ones. Remember to enjoy every part of the planning process and savour the joyous moments of bringing the people together for an unforgettable celebration!
So, let's clink our glasses one more time and celebrate the magic of cocktail parties with these 25 cocktail party ideas, where joy and connection come together in a sip. Cheers to the art of cocktails and the joy of your next celebration!
FAQ
What do you do at a cocktail party?
At a cocktail party, you socialise, mingle, and enjoy a variety of cocktails while savouring delicious bites. It's a time to connect with friends, meet new people, and celebrate in a lively and sophisticated atmosphere.
How can I make my cocktail party more fun?
To make your cocktail party more fun, consider incorporating interactive elements such as cocktail-making stations, a DIY garnish bar, or engaging drinking games. You can also curate a lively playlist, create a theme, or hire entertainment to add an extra element of enjoyment and excitement.
What drinks should I serve at a cocktail party?
When it comes to drink selection, offer a variety of cocktails to cater to different preferences. Include classics like martinis, margaritas, and mojitos, as well as signature cocktails that showcase your creativity. It's also important to provide non-alcoholic options, such as mocktails, non-alcoholic wine and beer, and refreshing beverages like sparkling water or fruit-infused drinks.
How do you make a simple cocktail party?
To make a simple cocktail party, focus on the essentials. Choose a few well-crafted cocktails that are easy to prepare and serve, and consider pre-mixing some drinks to save time during the event. Keep the menu and decorations minimalistic, allowing the emphasis to be on quality drinks, good company, and enjoyable conversations.