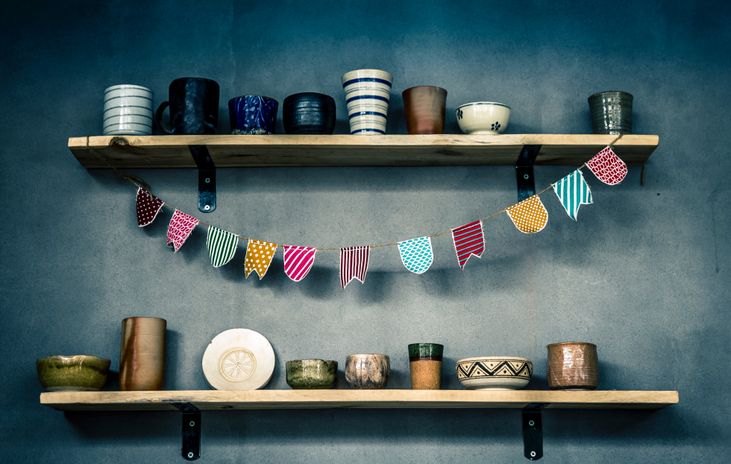 Virtual Bunting Making
Have fun creative your own bunting from scratch!
Availability
Mon-Sun 7am-11pm, GMT
Event Description
Virtual Bunting Making is an enjoyable and innovative way to celebrate Pride Month or St. Patrick's Day. Engage with your coworkers while creating a beautiful string of bunting using our online platform. Our bunting-making class is designed to connect colleagues who may not have had the chance to interact before.

During this one-hour session, participants will work together to make a unique and beautiful bunting from exquisite fabrics, which can be tailored to any occasion. Whether it is St. Patrick's Day or Cinco de Mayo, we have a personalized color scheme, theme, and event for everyone.

Personalize your home office or party venue with a distinctive decorative bunting made especially for you.

Our team will send the supplies to your team members, and all you have to do is share the event link with your colleagues and join our lively host on the day of the event. Our host will guide you throughout the process, answer your bunting-related questions, and help you showcase your artistic abilities.

Book our bunting-making experience for your team and get creative!
What's included
Zoom link
Materials delivered in advance
Friendly and experienced host
What you need
Pair of scissors during the class
---
---
Cancellation policy
Payments are non-refundable in instances of a cancellation. Bookings can be rescheduled (subject to availability) with more than 2 weeks notice.
FAQs
What is Virtual Bunting Making?
Virtual Bunting Making is a charmingly quirky way to bond with coworkers and create something delightful together. Watch in awe as our online platform turns your virtual space into a bunting bonanza, with customizable themes and color schemes for any festive occasion – from St. Patty's to Cinco de Mayo, and beyond!
Why is Virtual Bunting Making a good team-building activity for remote teams?
Designed to introduce colleagues who may not have had the pleasure of each other's company, this one-hour bunting will have your team collaborating and chattering away like old chums. Creating unique, beautiful bunting from luxurious fabrics brings out the best in everyone – even the most steadfast spreadsheet enthusiasts.
Is Virtual Bunting Making suitable for dispersed remote teams?
Absolutely! This one-hour extravaganza of creativity is the perfect opportunity to connect with those colleagues you've been meaning to meet. It's the perfect fusion of fun, creativity, and bonding that will leave your team feeling closer, happier, and perhaps even a tad more artistic!
How does Virtual Bunting Making work?
Once your purchase is complete, our fabulous event producer will make contact to chat about your event desires and aspirations. Before the big day arrives, our trusty team will dispatch supplies to your colleagues and send a game link and comprehensive instructions, ensuring everyone is ready for the bunting bonanza. All that's left for you to do is to simply share the event link, and prepare for a whirlwind of creativity and connection!
How do I proceed with the booking?
Reach out to us on our platform or send an email to events@tagvenue.com. We'll respond with the speed and agility of a gumshoe on a thrilling case. If our availability and pricing tickle your fancy, it's time to lock in your reservation. We'll just need your company billing details, such as your address and VAT number (for non-UK customers only). Once we've got your info, you'll receive a booking confirmation and an invoice. We'll then direct you to a secure payment link where you can wield your trusty credit card (Visa, MasterCard, or Amex) and make a payment. Rest assured, we accommodate a variety of currencies, including CAD, GBP, USD, SGD, AUD, and EUR.
Other popular activities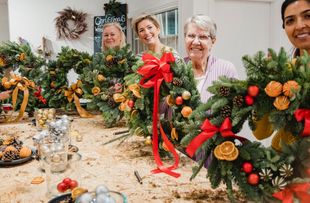 Wreath Customisation Workshop
Make your own custom wreath with vegan materials and recycled bottles. Add holiday decorations and a matching ribbon. Our virtual crafting workshop is perfect for a conscious and eco-friendly holiday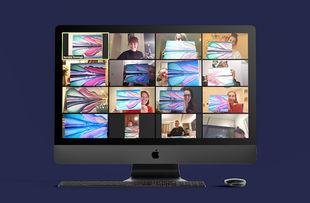 Paintvine - Virtual Paint and Sip
Looking for the perfect creative workshop idea? We've got you covered with our virtual sip and paint party. Impress colleagues by channeling Picasso or Van Gogh! Paint away!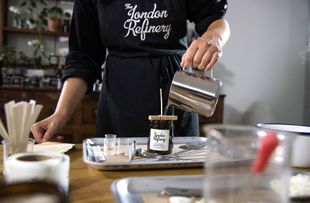 Candle Making Class Online
Discover the world of candle-making! Learn about fragrance and emotions, and try limited-edition recipes and scent combinations. Experiment with essential oils and create your soy wax candle!