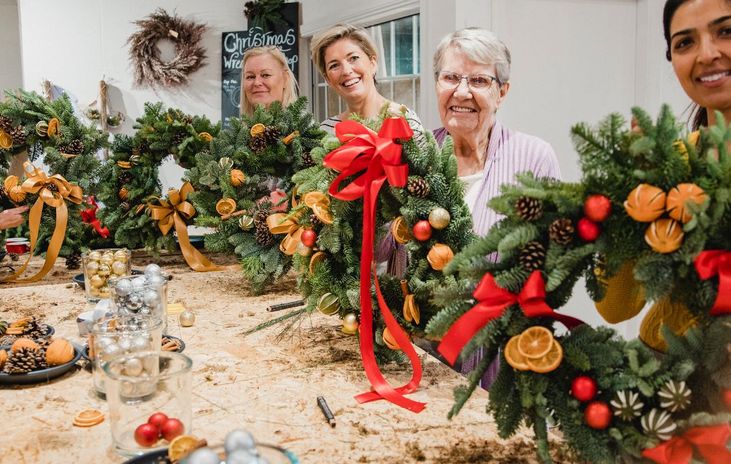 Wreath Customisation Workshop
Get creative this Christmas by crafting your very own wreath!
Availability
Mon-Sun 7am-11pm, GMT
Activity highlights
Easy for beginners without any experience
Perfect for virtual holiday activities
Eco-friendly materials are provided in the kits
Delivered to your doorsteps
Event Description
Enjoy the holiday spirit despite being miles apart from your colleagues! Create lifetime Christmas memories with your team from the comfort of your homes.
Whether you are a creative mind or just want to catch up with your squad, a virtual social activity like wreath making is just what you need this holiday season.

Create your very own exquisite customary wreath. Personalise your long-lasting faux wreath with a variety of holiday trimmings and delights, including fake berries, cinnamon sticks, wildflowers, and leafy greenery. Don't forget to add a gorgeous matching ribbon with a hanging loop to finish your wreath. And guess what? You can use your fake wreath every year!

Plan an amazing virtual holiday party with a conscious Christmas crafting workshop. From recycled plastic bottle stuffing to silk-free artificial flowers, vegan-friendly paints, organic soil-free peat, and more. All of our virtual Christmas kits are packed in boxes that are completely recyclable.

How does it work?
You simply need to choose a day for everyone to gather, and hop on Zoom! Our friendly workshop facilitator will conduct your online workshop by providing examples and advice while going through each step.
A package containing all the materials will be sent to each guest before the event.
Interact, get creative, bring the holiday spirit to your remote office, and get in the holiday mood!

What's included
Zoom link
Materials delivered in advance
Friendly and experienced host
What you need
List of all guests
Pair of scissors during the class
Emails and delivery addresses of all guests
---
Pricing and capacity
Materials for UK participants
Materials for international participants
---
Cancellation policy
Payments are non-refundable in instances of a cancellation. Bookings can be rescheduled (subject to availability) with more than 2 weeks notice.
FAQs
What is the Virtual Holiday Wreath Making Workshop?
This Virtual Holiday Wreath Making Workshop is all about bringing the festive spirit to your remote office with some crafting. For those who have never had the chance to participate in a Christmas activity, a festive wreath-making class is a great introduction to Christmas traditions around the world. Interact with your colleagues and the host while creating your own wreaths. All crafty kits are sent directly to the participants for your convenience.
How can a Virtual Christmas Wreath Workshop help my team bond?
Creative workshops are effective in bringing a team together as they not only help participants relax but are also hosted in a holiday atmosphere. Your guests will quickly get in the holiday spirit and enjoy each other's company as our lovely host walks them through the painting process and helps them interact. Whether you have a bunch of new joiners or interns in the company, a creative holiday workshop will certainly make it easier for everyone to get to know each other.
What is included in the pricing?
Other than the assistance of a dedicated event manager and an experienced host, participants will receive a kit of eco-friendly materials to craft and personalise their holiday wreaths. The kits contain eco-friendly materials that can be recycled after use.
Will the participants have to get their own craft supplies before the workshop?
No! It's all on us! It's Christmas time and we don't want you to run errands right before the event. So, we will send you everything that you will need during the event so that you can simply relax and enjoy your get together! The only thing we need you to get is a pair of scissors!
How can I book a Virtual Holiday Wreath-making Workshop for my team?
To book any of our virtual Christmas events, send us an email at events@tagvenue.com or use the inquiry form on our website. Once the date and group size are confirmed, we'll provide you with a quote and all necessary information regarding the selected activity. You can then make a payment after providing us with the company billing details such as the address and VAT number (this applies to non-UK customers only). The booking confirmation and invoice are sent via email. You can securely pay with your CC ( Visa, MasterCard, Amex) via a link. We accept CAD, GBP, USD, SGD, AUD, and EUR.
Other popular activities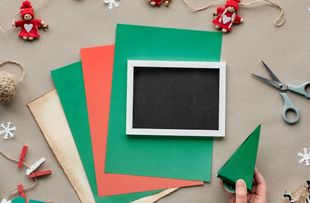 Holidays Decoration Making Class
Get festive with a holiday virtual workshop! Create a trio of kitsch decorations using vegan felt, vegetable-based filling, and repurposed bottles. Perfect for team-building or a family-friendly event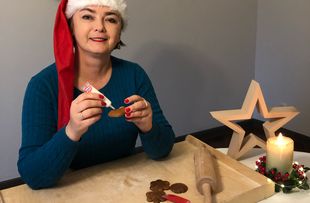 Gingerbread Baking Class
This online baking class will teach you how to make this sweet and spicy treat, which is perfect for any occasion and still a fun family activity in present-day Poland. Get baking with the team!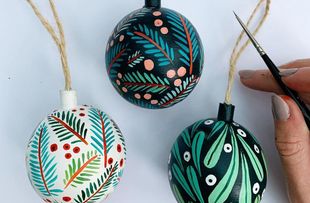 Virtual Holiday Paint Party with Kits
Make your virtual Christmas party unforgettable in 2023! Choose between painting on canvas or decorating baubles in a festive workshop led by a pro. Painting kits delivered to you for a magical event