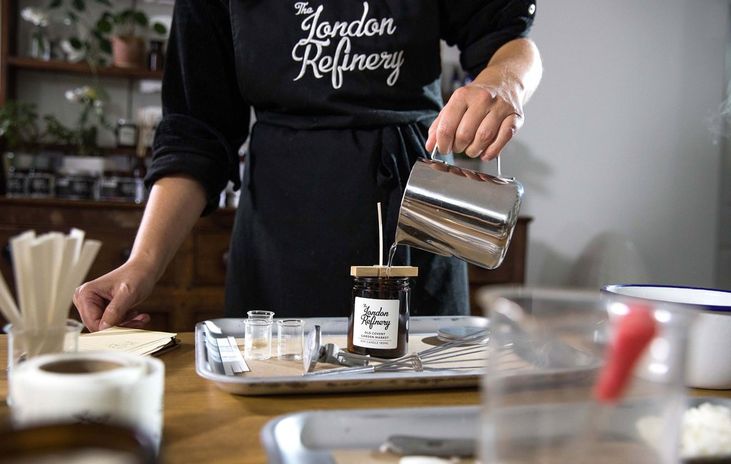 Candle Making Class Online
Create your own charming fragrance and blend it into a candle!
Activity highlights
Live from a professional studio
Passionate and qualified host
Everything delivered to your doorstep
Event Description
Take a dive into the world of candle-making and try out a limited-edition recipe, as well as freshly dreamt up mixtures and scent combinations. Learn how your sense of smell works and how fragrance affects your moods and emotions. Then begin experimenting by yourself, blending essential oils into your own soy wax candle!

How it works:
You will be sent a candle-making kit with everything you need to make a natural essential oil soy candle at home. On the day of the event, you will join a Zoom call where your dedicated host will be waiting to talk you through the entire candle-making process, as well as guide you through the world of essential oils, waxes, and wicks.

Inside the Candle Making Kit:

- Full step by step instruction leaflet
- Steel pouring and blending jug
- 100% pure essential oil candle fragrances
- Natural soy wax
- Amber glassware
- Cotton wick
- Wick glue sticker
- Main candle label and safety sticker
- Cotton wick and peg
- Wax thermometer
- Delivered in a recyclable branded box, covered with rose petals and wrapped in tissue.
- Pick from two blends 'The Relax' or 'The Revitalise'.

Before the event, you will need to provide all participants' addresses. Bespoke branded candle kits will then sent out in the post in time for your guests to get together over Zoom.

Custom Labels and Packaging
It is possible to design bespoke candle and packaging labels. Brand messaging or handwritten notes can also be added inside as well.

Candle Making Class is a unique way for your team to relax together while crafting in their own homes!
What's included
Zoom link
Professional host
Candle Making Kit
What you need
PC/ laptop recommended
Access to Zoom platform
Reliable Internet connection
List of all participants with addresses
---
---
Cancellation policy
RESCHEDULING POLICY:
After a booking has been made, Client rescheduling within 2 weeks or less of the event date is subject to a fee equal to 25% of the total fee.
After a booking has been made, Client rescheduling within 72 hours or less of the event date is subject to a fee equal to £150 or 50% of the total fee whichever is greater will be applied at the time of your re-booking. Your event must be rescheduled within 365 days of your original event date.

CANCELLATION, LOW-SHOW, AND NO-SHOW POLICY: No refunds will be issued for reduced event participant headcount turnout at an event ("Low-Show"), zero participant turnout at an event ("No-Show"), and/or event cancellation. If you provide notice at least 72 hours in advance of the event for a Low-Show, No-Show, or cancellation then credit towards a future event may be issued in accordance to the rescheduling policy above. Any credit issued will be in accordance with the rescheduling policy above and must be utilized within 365 days of your original event date.
Other popular activities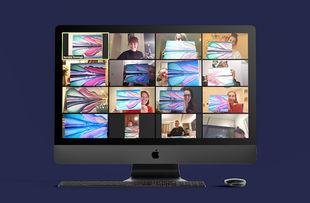 Paintvine - Virtual Paint and Sip
Looking for the perfect creative workshop idea? We've got you covered with our virtual sip and paint party. Impress colleagues by channeling Picasso or Van Gogh! Paint away!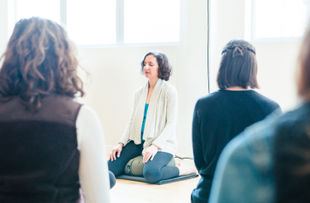 Online Mindfulness Meditation Session
Boost team satisfaction and performance with mindfulness meditation. Suitable for everyone, these sessions help lower stress levels and improve well-being. Designed to be helpful to anyone!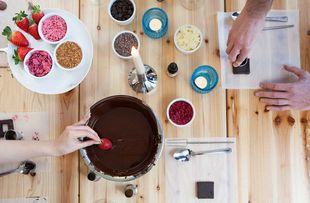 Chocolate Making Workshop
Join our live streamed Chocolate Making Workshop and learn from our energetic Chocolatier! It's the perfect team-building activity and guaranteed to be the highlight of your virtual meetings.