Discover the perfect way to achieve inner peace and relaxation from the comfort of your own home. Our expert instructors lead virtual sessions in yoga, meditation, and other wellness activities that can help reduce stress, improve focus, and increase overall well-being. With our virtual platform, you can easily access and join classes from anywhere in the world, at any time that suits you best. Our tailored activities cater to all levels of experience, from beginners to advanced practitioners, so you can find the perfect fit for your needs. Our virtual mindfulness and wellbeing activities are designed to help your team achieve optimal health and wellness in mind, body, and spirit. Time to take the first step towards a healthier, happier team!
Discover top Wellbeing and Mindfulness activities
Sorry, we couldn't find any events matching your criteria.
Please try changing your filter options or contact our knowledgeable customer service team.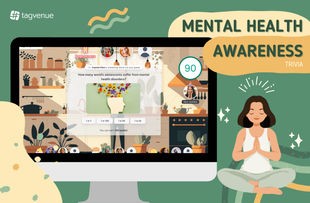 Mental Health & Wellness Mini-games
Invest in your team's mental health and well-being with our Mental Health Awareness Trivia. Contact us today to learn more about how we can customize this event for your team.
Do it Daily - Corporate Wellbeing Program
We rotate through a 4-week cycle with a NEW daily task. Each task takes approx. 10 minutes/day to do. Do this together as a team. Motivate each other. Rejuvenate your Wellness. Book today!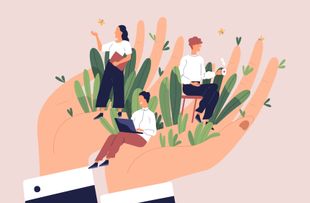 Wellbeing Skills Training for Managers
The Wellbeing Skills for Managers workshop is designed to equip managers with the tools and strategies to support employee mental health and wellbeing in the workplace. Gain practical skills and more.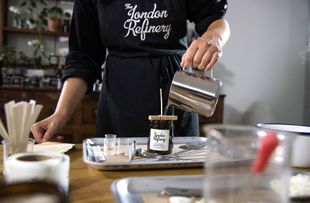 Candle Making Class Online
Discover the world of candle-making! Learn about fragrance and emotions, and try limited-edition recipes and scent combinations. Experiment with essential oils and create your soy wax candle!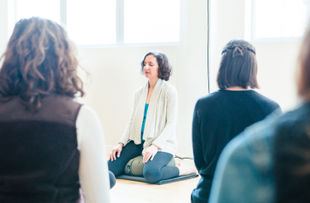 Online Mindfulness Meditation Session
Boost team satisfaction and performance with mindfulness meditation. Suitable for everyone, these sessions help lower stress levels and improve well-being. Designed to be helpful to anyone!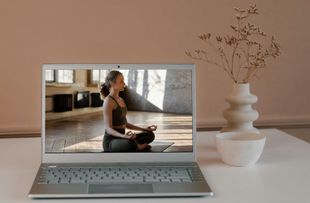 Bespoke Online Yoga Class
Host a live online yoga class for Wellness Month or at any time of the year. Boost productivity with simple stretches and breathing exercises that improve posture and mental wellbeing.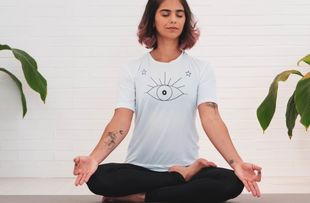 Breathing Workshop
Bring calm and focus into the workplace to encourage your employees to take healthy breathing breaks throughout the day. Join now and reap the scientifically proven benefits.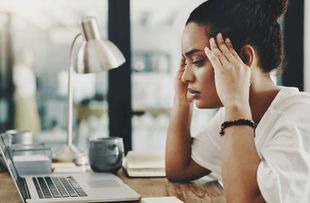 Burnout Management Online Workshop
Without proper strategies, physical and emotional exhaustion can take hold, leaving staff drained. Learn how to manage work-life balance and reduce burnout's negative impact with easy tools and tips!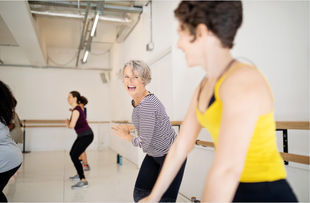 Dance Class for Teams
Are you ready to dance your way to the top of the leaderboard? Look no further than Virtual Dance Class! It's the perfect opportunity to channel your inner Beyoncé and let your rhythm run wild.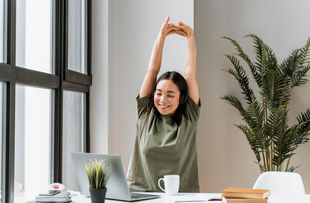 Chair Stretch
Give yourself and your team members a moment of release with Virtual Chair Stretch. Trust us, that feel-good sensation is only 30 minutes away. We can't wait to help you out!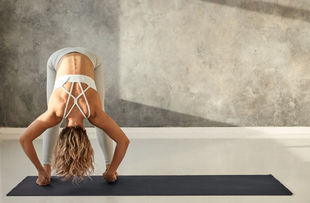 Yoga Mat Stretch and Release
Unwind with our 45-minute Stretch and Release class, where tranquility and flexibility intertwine. Engage in a series of dynamic and static stretches suitable for everyone.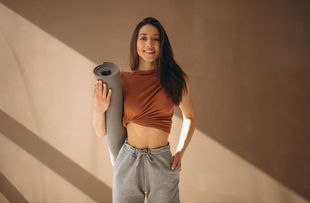 Pilates Class For All Levels
Embrace the ultimate fusion of fitness and fun with our 45-minute Pilates-inspired exercise class! Get ready to sweat stylishly, bond with colleagues, and embark on a journey toward wellness!
Explore other Virtual Team activities
Trusted by countless happy teams across the world
FAQs
What are well-being and mindfulness activities?
Well-being and mindfulness activities are meant to reduce stress and allow employees to relax. These activities foster a healthy work environment and help keep employees feeling more satisfied at work. Well-being and mindfulness activities can be anything from candle-making classes to breathing workshops.
How can wellbeing and mindfulness activities promote employee engagement?
These virtual activities help your employees relax and focus on their well-being. By implementing such activities, businesses can create a healthier workplace for their employees, who will feel energised and motivated after the sessions.
When should I host mindfulness activities for my team?
We recommend hosting them on a monthly basis if you have a smaller company and on a more regular basis if you are working in a corporate environment. These activities are held online, therefore participants can join them from anywhere in the world. Whether your employees have had a tough quarter or simply need some time off the screen, mindfulness activities can boost your team's productivity and help them unwind.
How long are online mindfulness activities?
Mindfulness activities can range from 15 minutes up to 75 minutes. We understand that it is tough for employees to spare some time during their workdays for some relaxation, therefore we offer Breathing Workshops for 15 minutes and Meditation Workshops for 30 minutes. If you are looking for a longer session that's more interactive, we recommend our Chocolate Making Workshop of up to 90minutes which is both yummy and super relaxing.
How can my team prepare for an online wellbeing activity?
All your team needs to do is find a cosy spot and get their beach towels or yoga mats ready for some of the events. As for our Chocolate Making and Candle Making Workshops, we will provide you with everything you need. When the day comes, you simply need to hop on a Zoom Call for a relaxing event.
What is the pricing of these virtual activities?
Budget around £2.50/$3 pp for a meditation session of 5 to 250 participants and up to £38/$55 pp for our Chocolate Tempering Workshop. If you are planning an event for more than 250 participants, simply drop us a line so that we can accommodate your event needs.