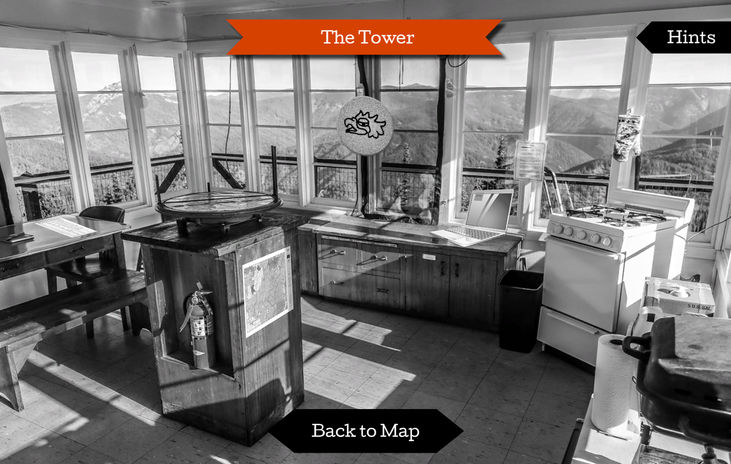 Treasure Mountain
Find the gold and be the first to escape the deadly mountain!
Activity highlights
Find gold and escape Treasure Mountains safely
Face interactive challenges while bonding with your colleagues
Event description
Discover this exciting series of interactive challenges with your team in order to ultimately find the bounty of the famous but dangerous Treasure Mountain.

Back in the 18th century an expedition is said to have almost laid hands on more than $30 million worth of gold on one of the Rocky Mountains known as the Treasure Mountain. The treasure has remained undiscovered so far but the hand-drawn map is now in your lucky hands. Do you have what it takes to take up the challenge and claim the treasure?

The Treasure Mountain escape room is an ideal virtual team-building experience for teams that are looking for collaborative activities with a bit of adventure and a hint of competition. Teams are split into smaller groups where they decode a map, solve riddles and face other challenges that lead them one step closer to the keys….and gold!

Treasure Mountain has been highly praised for its design and level of interactivity! Treasure Mountain can be played as a family bonding activity or with your friends around the globe. It's perfect as a virtual icebreaker to onboard newcomers, as a watercooler event, and for corporate teams to catch up in real-time.

How does it works:
After the order is placed, an event planner will reach out via email to request the following information:
Event date, time + timezone
Meeting platform preference: typically the event company will provide a zoom link for the event, but some clients prefer to use their own meeting link - this will need to be provided.
Any specific event requests that the facilitator would need to be aware of, i.e. if an executive wants to make an announcement before the event begins.
Teams will receive their official finish time & a group photo will be taken by the facilitator and shared with the client contact following the event.
What's included
Fun event host
Photobooth after the event
All necessary links to the event
What you need
One laptop per team
Any device which enables video connection for each player
---
---
Cancellation policy
RESCHEDULING POLICY:
After a booking has been made, Client rescheduling within 2 weeks or less of the event date is subject to a fee equal to 25% of the total fee.
After a booking has been made, Client rescheduling within 72 hours or less of the event date is subject to a fee equal to £150 or 50% of the total fee whichever is greater will be applied at the time of your re-booking. Your event must be rescheduled within 365 days of your original event date.

CANCELLATION, LOW-SHOW, AND NO-SHOW POLICY: No refunds will be issued for reduced event participant headcount turnout at an event ("Low-Show"), zero participant turnout at an event ("No-Show"), and/or event cancellation. If you provide notice at least 72 hours in advance of the event for a Low-Show, No-Show, or cancellation then credit towards a future event may be issued in accordance to the rescheduling policy above. Any credit issued will be in accordance with the rescheduling policy above and must be utilized within 365 days of your original event date.
FAQs
What is the Treasure Mountain online escape game?
After finding a note from your uncle regarding a hidden treasure, teams are sent out on an adventure where they need to solve puzzles and overcome challenges to find the key to the treasure and claim the bounty. Teams are split into smaller groups and compete against each other. They have 60 minutes to find the treasure and escape. Highly interactive and collaborative, Treasure Mountain is an excellent pick for remote team building as it fosters teamwork and collaboration.
How many people can play the Treasure Mountain virtual escape room?
As many as 100 people! If you're planning a smaller event for up to 6 to 10 participants, worry not as we will cater to your needs and make sure that you have an incredible experience with your guests.
Is this virtual escape room appropriate for an event with family and friends?
Yes, it's a lighthearted yet engaging virtual game that will get everyone excited and is guaranteed to be a memorable experience for all. Whether you're planning virtual brainstorming sessions for students or a fun virtual birthday party, Treasure Mountain will not disappoint.
What is included in the price?
Our super fun event host will be there to guide you through the activity and facilitate interaction. A link to the event and support from a dedicated Event Manager will be provided. If you want to personalise your event, simply drop us a line.
How can I book Treasure Mountain on the Tagvenue Marketplace?
Once you purchase an event, our event producer will get in touch with you to make sure that we provide you with an epic experience. Send us an email at events@tagvenue.com if you require further assistance. We will then confirm the availability of the activity, along with the price for your stated number of participants. Once these are confirmed, you can make a payment by providing your company's billing details, including the address, and VAT number (for non-UK customers only). We'll then send you a booking confirmation with all the details and an invoice. A payment link will be provided where you can securely pay with your CC ( Visa, MasterCard, Amex). We accept CAD, GBP, USD, SGD, AUD, and EUR.
Other popular activities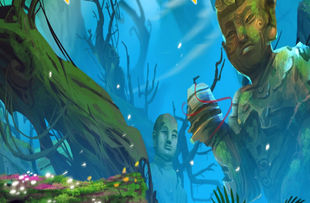 Lost Treasure Of Sundarbans
Are you brave enough to enter the depths of this mysterious jungle and claim the treasure that has been lying there for centuries? Gather your team and take the risk! Win the treasure or get trapped!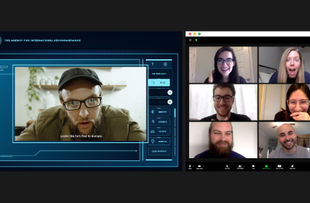 Secret of Vincent Hahn
Save art from his clutches before it's too late! Join us as a secret agent and work with your team to catch Vincent Hahn! Can you and your team. Join the adventure and find out!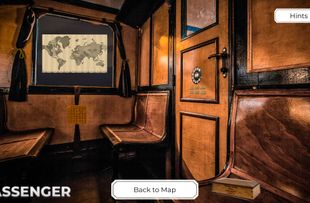 Arctic Express Escape Game
Board the Arctic Express Train to an unknown destination and see if you and your team can solve the riddles to survive and escape a potential tragedy. The Arctic Express Train is waiting for you!