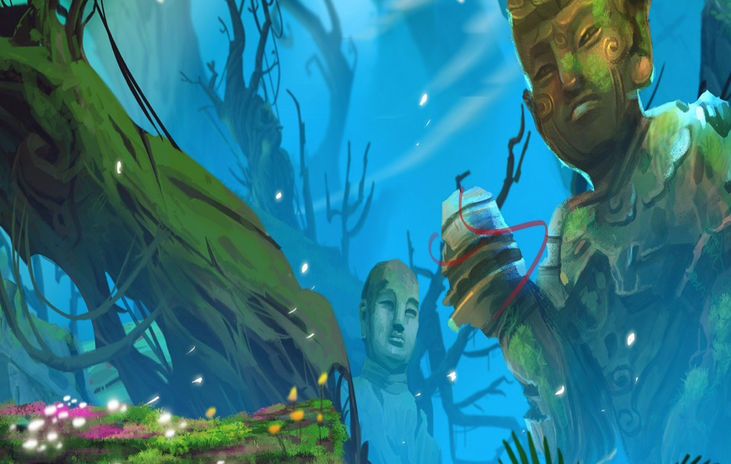 Lost Treasure Of Sundarbans
A mysterious journey awaits you. Along with a treasure. Will you be tough enough to bring it home?
Availability
Mon-Sun, 5am-5pm UTC
Activity highlights
Find ancient lost treasures
Solve engaging and complex tasks
Have an audio chat with your teammates
Fight deadly wild beasts and tough terrain
Event description
You are a group of explorers who love traveling to exotic jungles across the world. This time you pick Sundarbans, famous for its deadly wild beasts and tough terrain.

Locals told you about the ancient lost treasure in the Jungle. This excites you even further, but you realize this can be a dangerous adventure. Whoever has gone in search of the treasure, has never come back.

Do you have the courage to enter the depths of this mysterious Jungle and claim the treasure lying inside for centuries? This is a risk worth taking. Hop on this adventure of a lifetime!
What's included
Link to the game
Group audio chat feature
Inbuilt hints and solutions
Cool leaderboard at the end
What you need
PC or laptop(other devices are also supported)
Stable Internet connection
Good mood
---
Pricing and capacity
up to 500 people and above
---
Cancellation policy
RESCHEDULING POLICY:
After a booking has been made, Client rescheduling within 2 weeks or less of the event date is subject to a fee equal to 25% of the total fee.
After a booking has been made, Client rescheduling within 72 hours or less of the event date is subject to a fee equal to £150 or 50% of the total fee whichever is greater will be applied at the time of your re-booking. Your event must be rescheduled within 365 days of your original event date.

CANCELLATION, LOW-SHOW, AND NO-SHOW POLICY: No refunds will be issued for reduced event participant headcount turnout at an event ("Low-Show"), zero participant turnout at an event ("No-Show"), and/or event cancellation. If you provide notice at least 72 hours in advance of the event for a Low-Show, No-Show, or cancellation then credit towards a future event may be issued in accordance to the rescheduling policy above. Any credit issued will be in accordance with the rescheduling policy above and must be utilized within 365 days of your original event date.
FAQs
What is the Lost Treasure of the Sundarbans Virtual Escape Room Game about?
Lost Treasure of the Sundarbans encourages collaboration as participants must work together to navigate challenges to win the game. Your team will play as a group of explorers in an exotic location where a famous treasure is said to have been buried. However, no one has made it out alive after entering this mysterious jungle. Does your team have what it takes to solve the puzzles, beat the odds, and claim the treasure before the competition? Find out by playing this online escape room game with a unique plot.
How many participants can simultaneously play this virtual escape room game ?
You're in luck! Up to 5,000 people can play this virtual escape game at the same time which makes it ideal for corporate team-building activities. We suggest splitting larger groups into smaller ones for smoother interaction and communication.
Can the Lost Treasure of the Sundarbans be self-hosted?
Absolutely! All you need to do is send out an invite and the game link to the participants. This escape room features built-in hints and a group chat , so you're all set to enjoy a great time with your teammates.
Is this game suitable for a virtual employee farewell party?
Yes! Lost Treasure of the Sundarbans is a fun and lighthearted game that will help your team bond in no time. If you're hosting a farewell party for a game buff, they'll certainly appreciate the gesture and cherish these memories with their colleagues!
How do I book Lost Treasure of the Sundarbans Virtual Escape Room Game?
To book a virtual escape room game with Tagvenue Virtual, send us an email at events@tagvenue.com or use the inquiry form on our website. Once the date and group size are confirmed, we'll provide you with a quote and all necessary information regarding the selected activity. You can then make a payment after providing us with the company billing details such as the address and VAT number (this applies to non-UK customers only). The booking confirmation and invoice are sent via email. You can securely pay with your CC ( Visa, MasterCard, Amex) via a link. We accept CAD, GBP, USD, SGD, AUD, and EUR.
Other popular activities
Virtual Wild Escape
Use your digital dashboard to access 360-degree images and track inventory updates in real-time. Direct the Game Guide to find clues and solve puzzles to escape within 60 minutes.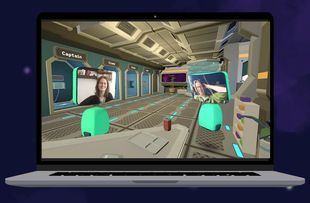 The Moonbase
Save NASA's Moonbase from the clutches of a wicked A.I. who's planning to destroy it with a space rocket? Join this online escape room adventure, and work together to stop the destruction!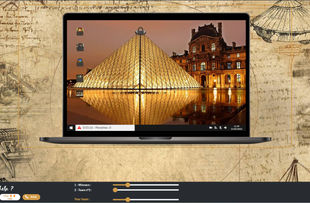 Theft of the Mona Lisa
Join the Louvre in a thrilling mission to find the authentic Mona Lisa portrait! The curator discovered it's a fake, but there's no evidence of theft.Hurry, you only have an hour to find the portrait!