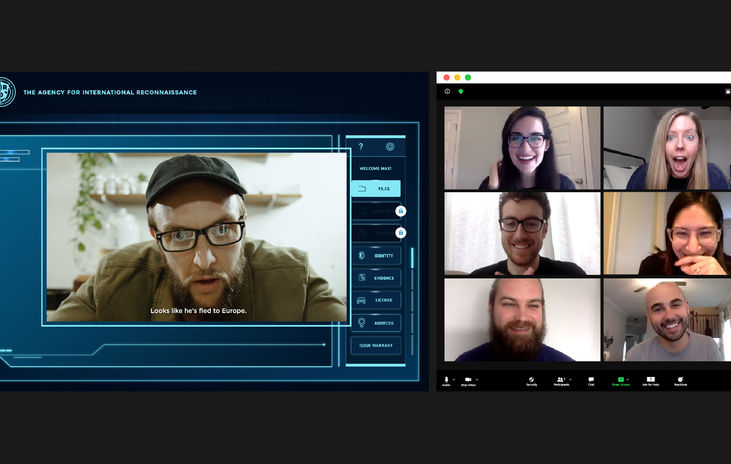 Secret of Vincent Hahn
Stop the infamous art thief, Vincent Hahn with the help of your mates!
Availability
Mon-Sun, 8:30am-8:30pm CDT
Activity highlights
Full interactive digital dashboard with videos, audio, and evidence files
Designed exclusively for an online team-building experience
Warm up for the entire group together before splitting into teams
Experience the dateline of stoping the infamous thief
Event description
Vincent Hahn strikes again! The infamous art curator has his eyes on another masterpiece! Stop him before we run out of…art!

Participants get to play secret agents and thwart the criminal. Teams are broken into smaller groups, where they get to work together and solve puzzles. Work with the International Police to reveal Hahn's true identity and stop him from committing another theft!

If you're trying to connect with your remote team, we suggest this fun game of cat and mouse chase, where your guests will immerse themselves in the game right away as the plotline is simple yet super engaging. Flesh out the character and understand his motives and what is his next target.

With incredible storytelling, Secret of Vincent Hahn rapidly engages players whether or not they have any prior experience with escape rooms! This smartly executed puzzle product will get your team talking and working together in no time! So, go ahead, give it a try!
What's included
Interactive digital dashboard
Private competitive experience
All necessary links for the event
Professional host to lead every team
What you need
PC or a laptop
Zoom (preferably in an app)
Reliable Internet connection
Latest version of Google Chrome
Webcam & headphones (optional)
---
---
Cancellation policy
RESCHEDULING POLICY:
After a booking has been made, Client rescheduling within 2 weeks or less of the event date is subject to a fee equal to 25% of the total fee.
After a booking has been made, Client rescheduling within 72 hours or less of the event date is subject to a fee equal to £150 or 50% of the total fee whichever is greater will be applied at the time of your re-booking. Your event must be rescheduled within 365 days of your original event date.

CANCELLATION, LOW-SHOW, AND NO-SHOW POLICY: No refunds will be issued for reduced event participant headcount turnout at an event ("Low-Show"), zero participant turnout at an event ("No-Show"), and/or event cancellation. If you provide notice at least 72 hours in advance of the event for a Low-Show, No-Show, or cancellation then credit towards a future event may be issued in accordance to the rescheduling policy above. Any credit issued will be in accordance with the rescheduling policy above and must be utilized within 365 days of your original event date
FAQs
What is the Secret of Vincent Hahn Virtual Escape Room?
Like any other online escape room, the game is all about collaboration, investigation, and puzzle-solving. Participants have 75 minutes to work with the International Police to stop the infamous art curator from striking again! The game is designed for teams to work together and have a blast. It's thrilling and suspenseful yet provides an excellent opportunity for hybrid and remote teams to catch up and relax.
Is this virtual escape room appropriate for work?
Totally! Our games have been carefully selected for teams. It is neither scary nor disturbing and promotes creative thinking skills in a healthy and fun environment.
Is a virtual escape room like a video game?
No! However, online escape rooms feature many digital elements and participants interact in a highly immersive environment to heighten their experience.
Can you accommodate corporate virtual events?
Absolutely! We love hosting parties for all group sizes! Our Event Managers will assist you in planning the event and make sure that all your requirements are met! You may even combine two events if you are hosting a corporate party. The Secret of Vincent can be delivered on Zoom for up to 2000 players.
How can I book an online experience on Tagvenue?
All you have to do is enquire via our platform or send us an email at events@tagvenue.com if you require further assistance. We will then confirm the availability of the activity along with the price for your chosen number of participants. Once these are confirmed, you can make a payment by providing the company billing details i.e. the address, and VAT number (for non-UK customers only). Then we'll send you a booking confirmation with the details and an invoice. A payment link will be provided where you can securely pay with your CC ( Visa, MasterCard, Amex). We accept CAD, GBP, USD, SGD, AUD, and EUR.
Other popular activities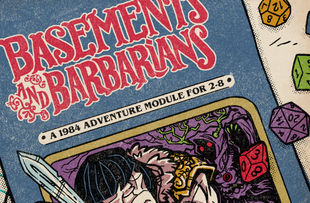 Basements & Barbarians
In this virtual escape room set in 1984, help solve the mystery of the missing Catacomb Master during a Halloween night session of Catacombs & Creatures before time runs out!
Virtual Wild Escape
Use your digital dashboard to access 360-degree images and track inventory updates in real-time. Direct the Game Guide to find clues and solve puzzles to escape within 60 minutes.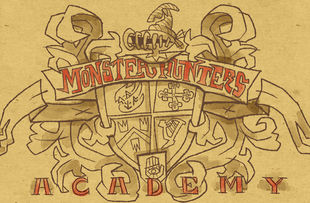 Monster Hunters Academy
Protected by a spell, you have an hour to solve puzzles and choose weapons before the spell wears off. Can you save the day? Work together to defeat a mythical creature threatening the academy!