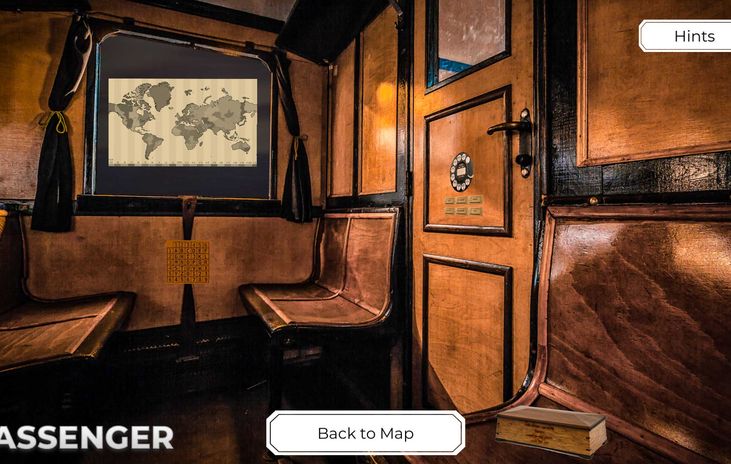 Arctic Express Escape Game
Escape the Arctic Express train before it reaches the mystery destination!
Activity highlights
Explore the mystery of the Arctic Express that heads to an unknown destination
Throughout challenges that encourage your team work to cooperate and bond
Energetic facilitator that will help to keep teams engaged from the beginning
Get to the front of the train before it reaches its last stop
Event description
You find yourselves on the Arctic Express Train heading to an unknown destination. Find out whether you can survive and escape a possible tragedy with your team.

On a late night at work, you received a suspicious yet compelling invitation to a company outing. You pack your things and head to the directions you received. You quickly realise that there's no point of return unless you gather your team and solve the riddles as you jump from one train cabin to another. Crack the maze and unlock the only door on the train that opens!

Put your survival instincts to the test in this epic online escape room! Teams have to up their brainstorming game and solve the puzzles together before the train takes them to an abyss. Be careful, time's running out and the train is pretty fast!

How does it work?
Participants collaborate in smaller groups as they compete against each other. They are tasked with various challenges and are required to solve the challenges as quickly as possible to progress through the game. Solve riddles, crack the code and get the generator started so you can get out of this place before you run out of time and head to an unknown destination.

Teams will love this game for its immersive plot, brilliant graphics, and high interactivity. Arctic Train Express is perfect for onboarding new employees, as virtual icebreakers during workshops or for any type of virtual social event that requires a bit of thrill and excitement. It's ideal for small and medium-sized businesses who wish to upgrade their remote events!
What's included
Zoom link
Energy boost
Professional host
Photobooth after the event
What you need
Zoom installed
One computer per team
Good Internet connection
---
---
Cancellation policy
RESCHEDULING POLICY:
After a booking has been made, Client rescheduling within 2 weeks or less of the event date is subject to a fee equal to 25% of the total fee.
After a booking has been made, Client rescheduling within 72 hours or less of the event date is subject to a fee equal to £150 or 50% of the total fee whichever is greater will be applied at the time of your re-booking. Your event must be rescheduled within 365 days of your original event date.

CANCELLATION, LOW-SHOW, AND NO-SHOW POLICY: No refunds will be issued for reduced event participant headcount turnout at an event ("Low-Show"), zero participant turnout at an event ("No-Show"), and/or event cancellation. If you provide notice at least 72 hours in advance of the event for a Low-Show, No-Show, or cancellation then credit towards a future event may be issued in accordance to the rescheduling policy above. Any credit issued will be in accordance with the rescheduling policy above and must be utilized within 365 days of your original event date
FAQs
How does the Virtual Arctic Express Escape work?
Like any other online escape room. Your team finds itself on a train to an unknown destination. You come across clues and riddles that you need to interpret and solve to make it out alive within sixty minutes. Teams collaborate in a fun and slightly competitive environment to win the game and take the prize (if any)!
How can my team prepare for an online escape room?
By getting their favourite snacks and drinks. All your team needs is a stable internet connection and headphones (optional). We recommend that participants turn on their cameras for a more lively experience.
Can I make an announcement during the event?
Sure! Let us know in advance so that we can inform our professional host and if you need some extra time to catch up with your teammates let us know so that the host rights can be passed to you or a colleague. Drop us a line if you have any special requests.
Is Virtual Arctic Express escape room appropriate for all team sizes?
No. We can only accommodate up to 100 people at once, but not more than that. However, we can recommend other similar activities for your team if you're planning a larger event. You can also check out our virtual escape room category where you can find all listings.
How can I book a virtual team-building event with Tagvenue Virtual?
You can either use the 'Enquire Now' option on the event page to proceed with the booking or get in touch with us at events@tagvenue.com. Let us know your guest size and preferred dates and we'll get back to you with the answers asap. Then we proceed with the payment- all you have to do is provide us with your company's details such as the address and VAT number (for non-UK Customers only) following which we'll send you an invoice and a link for the payment. You can then securely pay with your CC ( Visa, MasterCard, Amex) via a link. We accept CAD, GBP, USD, SGD, AUD, and EUR.
Other popular activities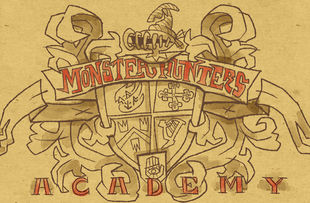 Monster Hunters Academy
Protected by a spell, you have an hour to solve puzzles and choose weapons before the spell wears off. Can you save the day? Work together to defeat a mythical creature threatening the academy!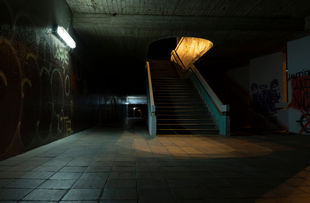 Basement Escape
As you approach the open house for a charming country cottage, you notice it appears abandoned. Suddenly, you hear the basement door close and lock behind you. Can you find a way out?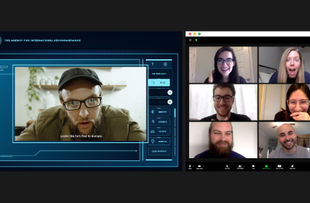 Secret of Vincent Hahn
Save art from his clutches before it's too late! Join us as a secret agent and work with your team to catch Vincent Hahn! Can you and your team. Join the adventure and find out!