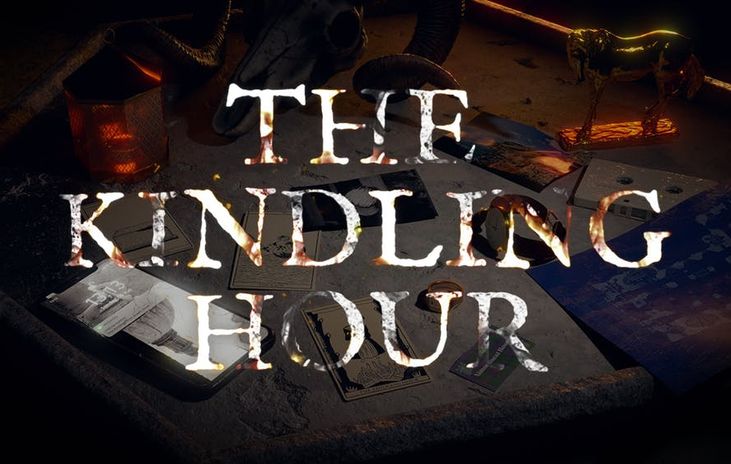 The Kindling Hour
An immersive theatrical thriller, made for the internet
Availability
Mon-Fri, 7pm & 9pm
Activity highlights
Curated by professional actors
Absorbing like the best thrillers
Played in teams of 2-6 players
Delivered via Dedicated Platform
No apps or downloads required
Continuation to Plymouth Point
Event description
Astonish and arousing emotions, an immersive theatrical thriller. The Kindling Hour was created for the internet to take virtual experiences to the next level. You and your team must use all your skill and guile to evade capture, infiltrate the dark heart of a powerful organisation, and bring it down from the inside. Technically spectacular, the unique online experience delivered via a dedicated platform and curated by experienced actors. Find their weakness... before they find you.

The third part of the trilogy of games follows and concludes the stories from Plymouth Point & The Mermaid's Tongue. However, The Kindling Hour can be played as a one-off adventure. The game gives an exciting sensation of mystery and joy through a string of frantic video messages, a 90-minute race-against-the-clock filled with deciphering hidden messages, cracking codes, hacking computer systems, and dodging red herrings. Players remain on the side of the underdog fighting for justice against an ancient society that holds murderous secrets. If nothing else, our visiting time-traveller would have recognised a plot inspired by Arthurian legend and Trojan myth coupled with a Hitchcockian sense that the thrill of the chase is more important than whatever it is we're supposed to be chasing.

Players will be expected to 'drive' the experience in their groups by following the clues and piecing together the story. We encourage collaboration through screen sharing and communication. From our experience the players who enjoy it the most understand they will be required to use their initiative to follow the story.

Help is on hand via a chat function in the virtual forum, and clues come swiftly to those who ask. It's the latest experience following The Plymouth Point and Mermaid's Tongue, which previously brought immersive theatre into people's homes with their acclaimed production Plymouth Point, available in Tagvenue offer (details below).
What's included
Link to the platform
'Live" assistance
Research sources required during the game
What you need
PC or a laptop
Earphones / headphones
Reliable Internet connection
Latest version of Google Chrome browser
---
---
Cancellation policy
All sales are final and non-refundable.
One-time courtesy reschedule possible up to 7 days before the event date.
No rescheduling possible for no shows or last-minute cancellations.​
Other popular activities