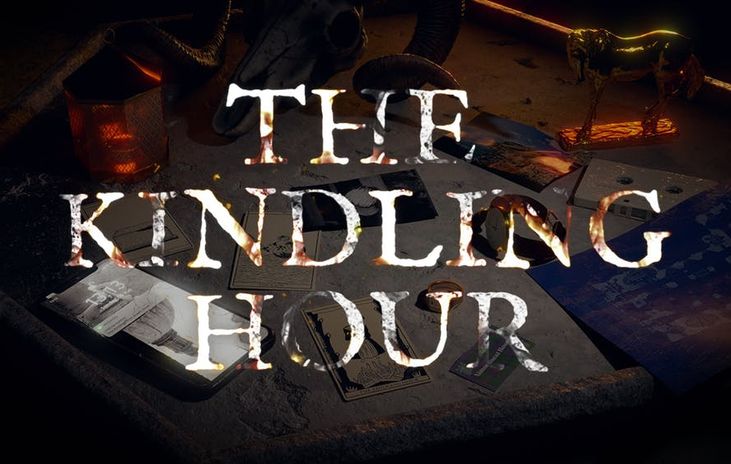 The Kindling Hour - Virtual Escape Room
Another mystery that only your team can solve! Bring down the London Stone Consortium once and for all!
Availability
Mon-Fri, 7pm & 9pm
Activity highlights
Curated by professional actors
Absorbing like the best thrillers
Played in teams of 2-6 players
Delivered via Dedicated Platform
No apps or downloads required
Continuation to Plymouth Point
Event description
''Arthurian legend meets Hitchcockian thrills.''- The Guardian

Highly acclaimed for its graphics and storyline, the Kindling Hour is one of those online escape rooms that you simply can't skip!

The Kindling Hour was created for remote teams to take virtual experiences to the next level. You and your team must use all your skills and guile to evade capture, infiltrate the dark heart of a powerful organisation, and bring it down from the inside. Find them...before they find you.

Players team up and navigate the underworld to bring down the London Stone Consortium once and for all. The virtual game takes inspiration from myths and ancient history which makes it super engaging for first-time players.

It all begins in The Good Rider Equestrian Club where you start receiving frantic video messages and learn that you only have 90 minutes to decipher hidden messages, dodge red herrings and hack computer systems to save what is at stake.

Players will be expected to 'drive' the experience in their groups by following the clues and piecing together the story. We encourage collaboration through screen sharing and communication.

If you have played and loved Plymouth Point or The Mermaid's Tongue, you'll surely love playing The Kindling Hour with your crew! If you haven't played these yet, a whirlwind recap at the start of the event will bring you up to speed.
What's included
Link to the platform
'Live" assistance
Research sources required during the game
What you need
PC or a laptop
Earphones / headphones
Reliable Internet connection
Latest version of Google Chrome browser
---
---
Cancellation policy
All sales are final and non-refundable.
One-time courtesy reschedule possible up to 7 days before the event date.
No rescheduling possible for no shows or last-minute cancellations.​
Other popular activities