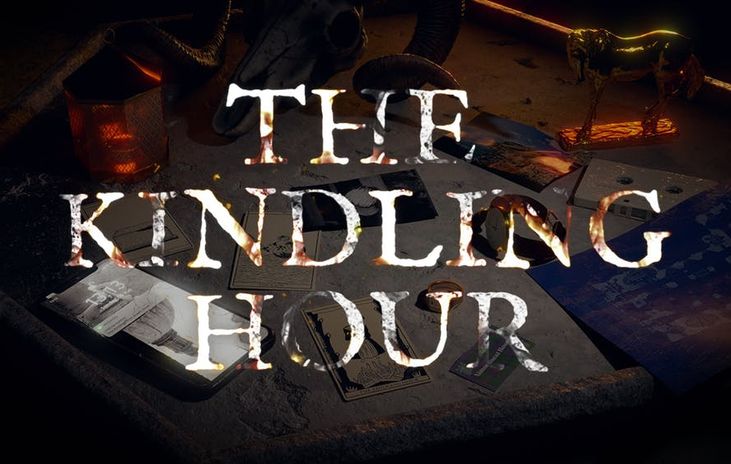 The Kindling Hour Escape Room
Bring down the London Stone Consortium once and for all!
Availability
Mon-Fri, 7pm & 9pm
Activity highlights
Curated by professional actors
Absorbing like the best thrillers
Played in teams of 2-6 players
Delivered via Dedicated Platform
No apps or downloads required
Continuation to Plymouth Point
Event description
''Arthurian legend meets Hitchcockian thrills.''- The Guardian

Highly acclaimed for its graphics and storyline, the Kindling Hour is one of those online escape rooms that you simply can't skip!

The Kindling Hour was created for remote teams to take virtual experiences to the next level. You and your team must use all your skills and guile to evade capture, infiltrate the dark heart of a powerful organisation, and bring it down from the inside. Find them...before they find you.

Players team up and navigate the underworld to bring down the London Stone Consortium once and for all. The virtual game takes inspiration from myths and ancient history which makes it super engaging for first-time players.

It all begins in The Good Rider Equestrian Club where you start receiving frantic video messages and learn that you only have 90 minutes to decipher hidden messages, dodge red herrings and hack computer systems to save what is at stake.

Players will be expected to 'drive' the experience in their groups by following the clues and piecing together the story. We encourage collaboration through screen sharing and communication.

If you have played and loved Plymouth Point or The Mermaid's Tongue, you'll surely love playing The Kindling Hour with your crew! If you haven't played these yet, a whirlwind recap at the start of the event will bring you up to speed.
What's included
Link to the platform
'Live" assistance
Research sources required during the game
What you need
PC or a laptop
Earphones / headphones
Reliable Internet connection
Latest version of Google Chrome browser
---
---
Cancellation policy
All sales are final and non-refundable.
One-time courtesy reschedule possible up to 7 days before the event date.
No rescheduling possible for no shows or last-minute cancellations.​
FAQs
What is the plot of the Kindling Hour?
The Kindling Hour is not your typical murder mystery game. While shady organisations take over the world, you and your team must scour the internet and play detective to gain crucial information to take them down! Those who are quick at internet searches will certainly excel at the game if they know where to look! Remember the internet is your oyster!
Is Kindling Hour Online Escape Room Game a good activity to foster team spirit?
Yes particularly, if you're a small team of 6 people or a less. The plot is immersive and will quickly get your colleagues talking and brainstorming solutions. The Kindling Hour is an excellent pick for improving team engagement among remote employees.
How does the Kindling Hour work?
Participants will be provided with clues and objects that they need to examine. Teams will have up to 90 minutes to decipher the clues and win the games. At the start of the game, they will receive frantic messages to put them in the mood for action.
Do I need any prior virtual escape room game experience to play the Kindling Hour?
No, however, if you've played Plymouth Point or Mermaid's Tongue before, it will be easier for you to connect the dots. If you haven't, a summary of the two other games will provide you with the right amount of context and information to connect the dots.
How do I book the Kindling Hour Virtual Escape Room Game?
If you don't require further assistance, you simply need to hit the Enquire Now button and let us know the guest size and date requirements for us to get back to you with a confirmation. If you need additional information, drop us a line at events@tagvenue.com and we'll get back to you asap with all the necessary information. To confirm the payment, we will need the company details such as the address and VAT number (if you're not located in the UK.) and we'll send you an invoice along with a link for secured payment. You can securely pay with your CC ( Visa, MasterCard, Amex) via a link. We accept CAD, GBP, USD, SGD, AUD, and EUR.
Other popular activities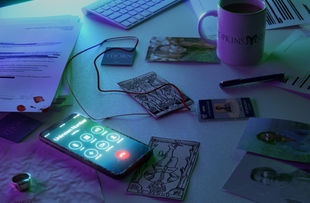 Plymouth Point Murder Mystery
This online thriller incorporates escape room elements and has been hailed by the Guardian as a "hysterical whodunit" with captivating immersion and superb storytelling.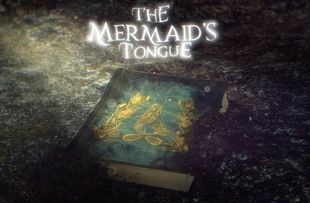 Mermaid's Tongue Escape Room
Collaborate with your colleagues to locate the artifact while exploring an engrossing virtual world teeming with enigmatic secrets. This superb online experience is accessible from anywhere!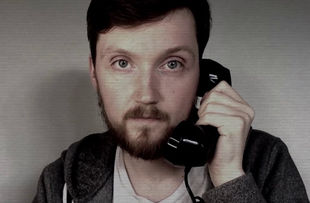 Jury Duty - Virtual Jury Game
Put your detective skills to the test with our award-winning virtual murder mystery game! As remote jurors, you'll decipher riddles, gather evidence, interrogate a live actor, and solve the crime!