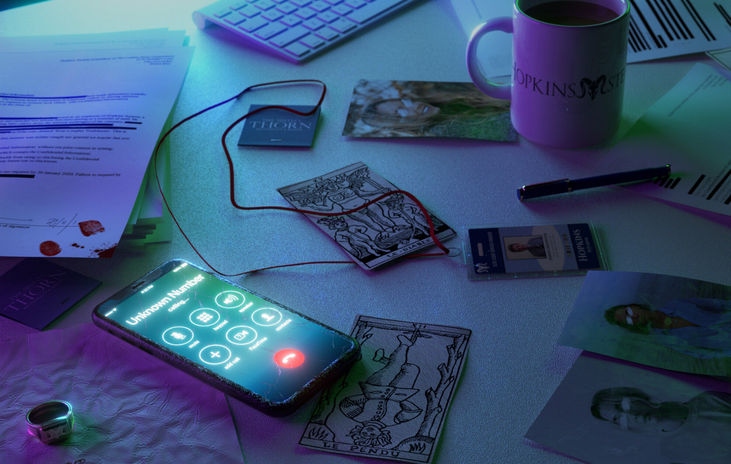 Plymouth Point Murder Mystery
An immersive theatrical thriller that's perfect for team collaboration and fun!
Availability
Mon-Fri, 9am - 10pm UTC
Activity highlights
Absorbing like the best thrillers
Curated by professional actors
Just share the link with your team
Played in teams of 6 players
Delivered via Dedicated Platform
Part of theatrical thriller trilogy
Event description
In need of an adrenaline rush during your team building activity? Plymouth Point is an online thriller with escape room elements and has been referred to as a 'hysterical whodunnit with immersive trickery and a cracking piece of storytelling' by the Guardian.

This online detective or hunt a killer game is a virtual experience that will leave participants on edge while promoting team collaboration and engagement.

Ivy is nowhere to be found. Navigate a world of conspiracy, deceit, and cults to find out whether she is still alive or not. The game requires participants to join the Residents Watch emergency meeting where they start learning more about the disappearance of Ivy.

Hosted over Zoom, this team building experience takes the mundane routine into a thrilling virtual murder mystery game. Interact with your game host and team members to work on the information at hand. The level of immersion and use of a game platform makes the experience highly realistic and engaging. The story consists of twists and turns, puzzles, and enigmas that help you unwrap the secrets of the case, one at a time.

A combination of interaction and a gripping story that will have your team members on the edge of their seats for 75 minutes straight. Plymouth Point is a bargain virtual murder mystery that will make your team improve their communication and problem-solving skills.

Wow, your team with this immersive experience and let them blow off some steam!
What's included
Stage Manager
Link to the platform
What you need
PC or a laptop
Earphones / headphones
Reliable Internet connection
Latest version of Google Chrome browser
---
---
Reviews
S
Sho, Portify
Booked on 18th August 2021
Generally amazing experience, more than we expected
---
Cancellation policy
All sales are final and non-refundable.
One-time courtesy reschedule possible up to 7 days before the event date.
No rescheduling possible for no shows or last-minute cancellations.​
FAQs
What is Plymouth Point Murder Mystery Game Virtual about?
Plymouth Point is an immersive theatrical at-home experience hosted via Zoom. Your team of six has to find out where Ivy is. The resident has gone missing and you need to gather your team and join the emergency watch. Solve the puzzles within 75 minutes and beat the other teams. This virtual activity boasts great story-telling for an epic team experience. Turn your crew into detectives to find the missing resident! There is a Stage Manager available to every team, so if any help is required you can use the chat function to ask them any questions that may arise.
Is Plymouth Point Murder Mystery Virtual Game suitable for remote-team building?
Yes! All teams consist of six players each. The event is ideal for small organizations of up to 35 people. This game is perfect for brainstorming sessions, where everyone gets to share their ideas and contribute to cracking the case. We also recommend this game as a water-cooler event.
How can I book this online murder mystery game with Tagvenue?
Contact us at events@tagvenue.com to confirm your guest size and preferred dates and we'll get back to you ASAP with all the necessary information. To confirm a booking, we will need the company details (only if you're not located in the UK.) and we'll send you an invoice along with a link for secured payment. You can securely pay with your CC ( Visa, MasterCard, Amex) via a link. We accept CAD, GBP, USD, SGD, AUD, and EUR.
What will my team need in order to participate in a virtual activity?
Plymouth Point is an escape game hosted on a virtual platform. Participants will receive a link to the event and only need a stable internet connection, the latest version of Google Chrome browser, their PC/laptop, and headphones to take part in the event. The rest is on us!
Other popular activities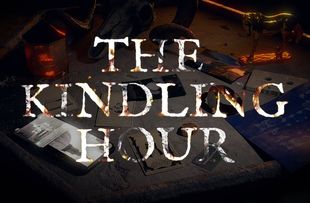 The Kindling Hour Escape Room
Use your wit and cunning to avoid detection, penetrate a shadowy organization, and dismantle it from within. Time is of the essence, so find them before they find you.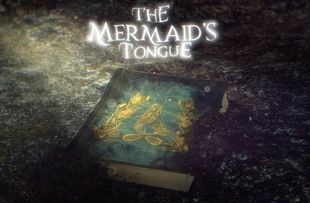 Mermaid's Tongue Escape Room
Collaborate with your colleagues to locate the artifact while exploring an engrossing virtual world teeming with enigmatic secrets. This superb online experience is accessible from anywhere!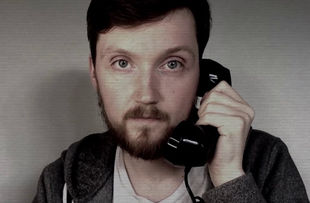 Jury Duty - Virtual Jury Game
Put your detective skills to the test with our award-winning virtual murder mystery game! As remote jurors, you'll decipher riddles, gather evidence, interrogate a live actor, and solve the crime!