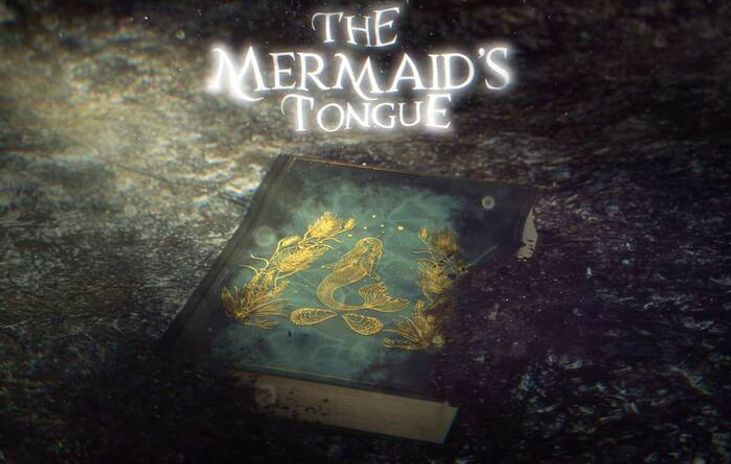 The Mermaid's Tongue
An immersive theatrical thriller, made for the internet
Availability
Mon-Sun, 7pm & 9pm
Activity highlights
Absorbing like the best thrillers
Curated by professional actors
Played in teams of 2-6 players
Delivered via Dedicated Platform
Continuation to Plymouth Point
Event description
The Mermaid's Tongue is an immersive theatrical thriller, made for the internet enabling your team to experience collective enterprise. Thrown into a murky underworld, your joint agile efforts are needed to track down an ancient lost artefact. Technically spectacular, the unique online experience delivered via a dedicated platform and curated by experienced actors. Discover it… before they do.

The Mermaid's Tongue is partly an escape room game, part immersive experience that requires at-home audiences to cooperate in groups to locate a missing artefact before a society of faceless villains obtains it. The Mermaid's Tongue begins with an innocent online life-drawing class until you become entangled in a conspiracy gothic art heist after receiving increasingly frantic chat messages from a woman named Daisy. IT systems must be hacked, cryptic paintings read, codes and patterns must be deciphered all while working against the time. Players will be expected to 'drive' the experience in their groups by following the clues and piecing together the story.

It's a tense of approximately 90 minutes. What's more, The Mermaid's Tongue incorporates another vital skill: online research, which is integrated into the game in an agile way. We encourage collaboration through screen sharing and communication. From our experience the players who enjoy it the most understand they will be required to use their initiative to follow the story.

Help is on hand via a chat function in the virtual forum, and clues come swiftly to those who ask. It's the second experience following an acclaimed production Plymouth Point that previously brought immersive theatre into people's homes, also available in Tagvenue offer (details below).
What's included
Link to the platform
'Live" assistance
Research sources required during the game
What you need
PC or a laptop
Earphones / headphones
Reliable Internet connection
Latest version of Google Chrome browser
Mobile phone
---
---
Cancellation policy
All sales are final and non-refundable.
One-time courtesy reschedule possible up to 7 days before the event date.
No rescheduling possible for no shows or last-minute cancellations.​
Other popular activities