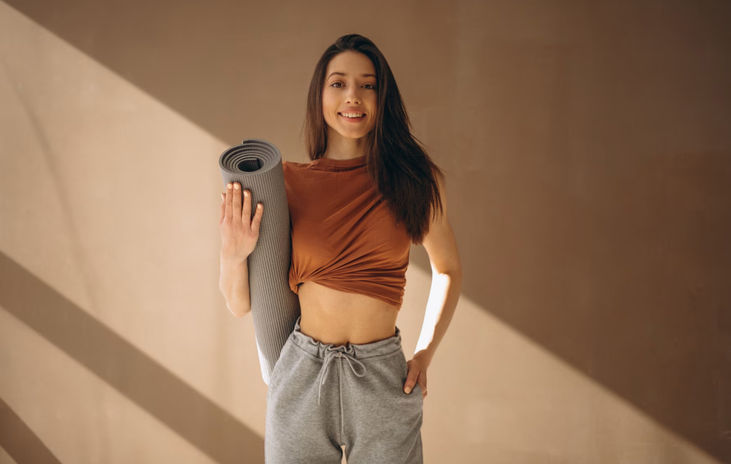 Pilates Class For All Levels
Promote healthy habits, tighten your core and find your inner strength in this 45 minute pilates style workout class suitable for all levels.
Activity highlights
Promote healthy habits for your entire team
Fun way to bond with your teammates
Counters long hours spent sitting down in the office
Event description
Roll up those sleeves and prepare to perspire with panache! Our 45-minute Pilates-inspired exercise class is the ultimate fusion of fitness and fun, designed to encourage healthy habits while toning those terrific muscles. Fear not, dear fitness aficionados, this session caters to all levels and is the perfect way to introduce a weekly dose of well-being to your company.

Prepare to embark on a full-body voyage, as our expert instructors guide you through an ever-changing series of exercises that'll have you sweating stylishly and feeling fabulous. Each session kicks off with a gentle warm-up to unite the troops, followed by an invigorating workout that targets all major muscle groups. Boredom? Not on our watch!

Whether you crave a one-off adventure or a regular rendezvous, we're here to accommodate your every whim. Our classes offer modifications and advancements to suit all fitness levels, ensuring an inclusive and welcoming experience for everyone – from the exercise enthusiast to the Pilates novice.

Led by a bona fide fitness professional, your team is in the safest and most capable hands. This is the ideal way to inspire movement, promote a healthy lifestyle, and create a sense of camaraderie among colleagues. Join us in our pursuit of strength, sweat, and serotonin! We can't wait to flex our fitness muscles together.
What's included
Comfortable clothing
A yoga or exercise mat
PC with stable connection
What you need
Comfortable clothing
A yoga or exercise mat
PC with stable connection
---
---
Cancellation policy
RESCHEDULING POLICY:
After a booking has been made, Client rescheduling within 2 weeks or less of the event date is subject to a fee equal to 25% of the total fee.
After a booking has been made, Client rescheduling within 72 hours or less of the event date is subject to a fee equal to £150 or 50% of the total fee whichever is greater will be applied at the time of your re-booking. Your event must be rescheduled within 365 days of your original event date.

CANCELLATION, LOW-SHOW, AND NO-SHOW POLICY: No refunds will be issued for reduced event participant headcount turnout at an event ("Low-Show"), zero participant turnout at an event ("No-Show"), and/or event cancellation. If you provide notice at least 72 hours in advance of the event for a Low-Show, No-Show, or cancellation then credit towards a future event may be issued in accordance with the rescheduling policy above. Any credit issued will be in accordance with the rescheduling policy above and must be utilized within 365 days of your original event date.
FAQs
Virtual Pilates is the enchanting realm where sweat and fun unite in perfect harmony! This 45-minute Pilates-inspired workout offers a splendid way to promote healthy habits and flex those fabulous muscles – all from the comfort of your own digital domain. And with no two sessions alike, you'll be treating your company to a weekly health boost that's as fresh as it is challenging.
Is Virtual Pilates a suitable team-building event for beginners?
Whether you seek a one-off escapade or a recurring rendezvous, our fitness professionals have got you covered. We provide ample modifications and advancements to accommodate every need and challenge. It's all about feeling good, so our sessions are designed to be safe, generous, and inclusive.
How does Virtual Pilates work?
Each session unfolds in the comfort of your own virtual space, where you'll embark on a journey through full-body exercises designed to leave you feeling on top of the world. Fret not about booking flexibility or accommodating different needs – our fitness professionals have it all covered. From one-off sessions to regular appointments, we cater to your whims.
Is Virtual Pilates effective for corporate team building?
Virtual Pilates is an effective team-building activity for a multitude of reasons. For starters, our 45-minute classes suitable for all levels provide an inclusive, welcoming environment where colleagues can break down barriers and bond over the shared experience of getting stronger and healthier together. It fosters camaraderie, motivates movement, and sparks a healthy trend within your company. It's a winning combination that makes for an excellent team-building activity.
What happens after purchasing Virtual Pilates?
To start the booking process, simply contact us on our platform or shoot an email to events@tagvenue.com. Once you've made your purchase, our trusty team will swoop in like a superhero, reaching out to discuss the specifics of your event. If our availability and pricing tickle your fancy, it's time to lock in your reservation. We'll just need your company billing details, such as your address and VAT number (for non-UK customers only). Once we've got your info, you'll receive a booking confirmation and an invoice. Next, we'll whisk you away to a secure payment link where you can wield your trusty credit card (Visa, MasterCard, or Amex) like a knight brandishing a sword. Rest assured, we accommodate a variety of currencies, including CAD, GBP, USD, SGD, AUD, and EUR. With payment complete, you can sit back, relax, and prepare for an unforgettable Virtual Pilates experience that will leave your team both strengthened and united!
Other popular activities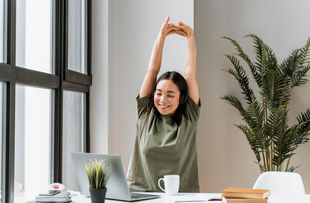 Chair Stretch
Give yourself and your team members a moment of release with Virtual Chair Stretch. Trust us, that feel-good sensation is only 30 minutes away. We can't wait to help you out!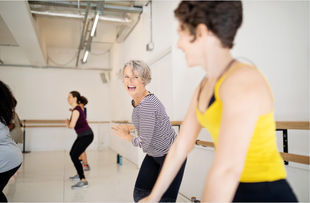 Dance Class for Teams
Are you ready to dance your way to the top of the leaderboard? Look no further than Virtual Dance Class! It's the perfect opportunity to channel your inner Beyoncé and let your rhythm run wild.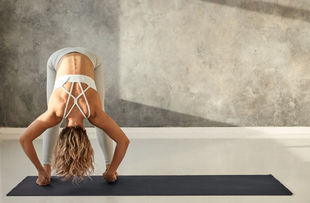 Yoga Mat Stretch and Release
Unwind with our 45-minute Stretch and Release class, where tranquility and flexibility intertwine. Engage in a series of dynamic and static stretches suitable for everyone.