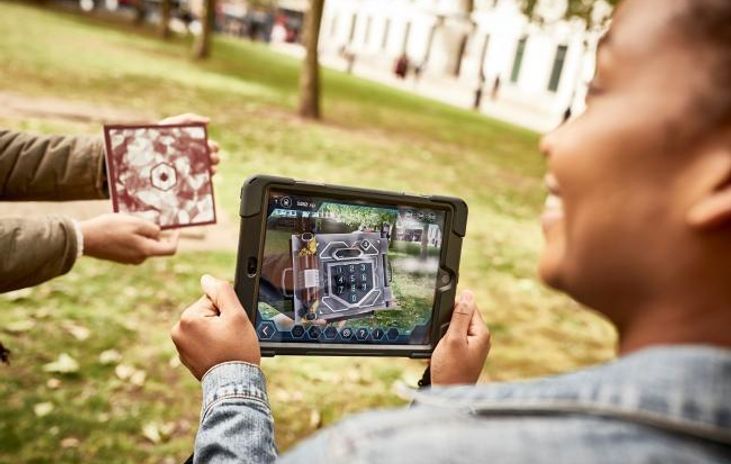 Operation Mindfall
Augmented Reality Outdoor Escape Game
Availability
10am-5pm GMT
Activity highlights
Iconic & Beautiful London sights
Interactive props and gadgets
Safe and approved by the officials
Available in selected UK cities
Event description
Using the latest Augmented Reality and GPS technology, this adrenaline spiked outdoor escape game combines the best elements of high-concept escape rooms with a thrilling treasure hunt, as you and your team embark on an action-packed adventure through the city. You must journey to locations undetected, find hidden data stores, unlock safes and interact with your surroundings. Fulfil your childhood dreams of becoming a spy and save the world from extermination!

W.I.S.E.: an independent, international intelligence organisation, operates at the highest level of secrecy to protect the world from danger. Spider Technologies has developed a virus for mind control and has already infected 20% of the world population. You have been chosen to stop them, but be aware: you only have a limited amount of time!

Don't worry, W.I.S.E. won't leave you completely on your own. At first you meet an Agent who briefs you and gives you a briefcase full of gadgets and necessary equipment. With your briefing completed, the equipment ready and your heads in the game, you may start your mission! During the quest, you will be answering lots of questions, guessing codes to padlocks via clues and de-coding methods, as well as solving puzzles and riddles, and so much more.

On the day of your game, you will need to arrive 10 minutes before your start time. Once you have arrived, you will be briefed by your games master who will also provide you with an iPad and an action pack which features a whole bunch of awesome gadgets. After that, you will head out onto the streets of London to complete your mission!

Important: the game can be booked at only selected times: 10 am, 11 am, 12 pm, 1 pm, 1:30 pm, 2 pm, 2:15 pm, 2:30 pm, 2:45 pm, 3 pm, 3:30 pm, 4 pm, 4:30 pm, 5 pm.
What's included
Mystery box with props and necessary equipment
Tablet (1 per team)
What you need
Comfortable walking shoes
Great attitude and determination
---
---
Cancellation policy
All sales are final and non-refundable.
One-time courtesy reschedule possible up to 7 days before the event date.
No rescheduling possible for no shows or last-minute cancellations.​
Other popular activities
Around the World - Virtual Icebreaker
Around the World is a fun and lighthearted team-building game that promotes networking and cultural learning. Ideal for collaboration, culture-building, and more. Suitable for everyone!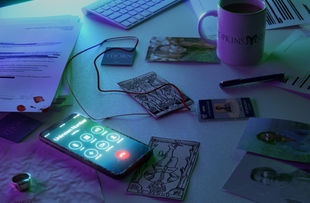 Plymouth Point Murder Mystery
This online thriller incorporates escape room elements and has been hailed by the Guardian as a "hysterical whodunit" with captivating immersion and superb storytelling.