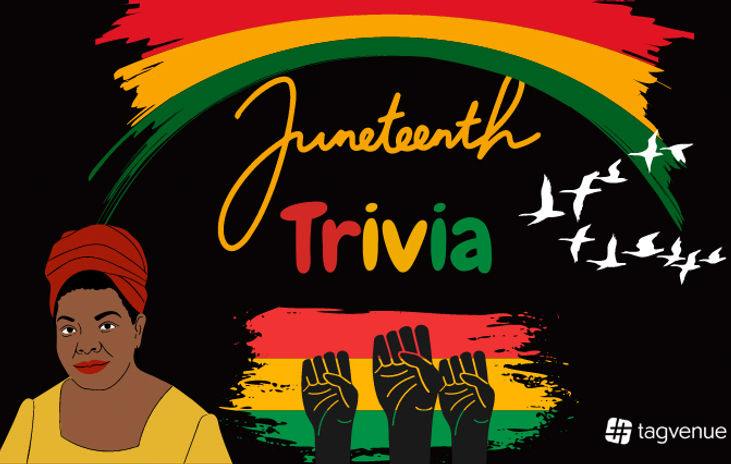 Juneteenth Trivia & Mini-games
Are you on the search for a fun and educational way to celebrate Juneteenth this year? Your search ends here!
Activity highlights
Educational and informative content
Led by a professional host
Event management and planning
5-6 mini games such as Buzz in, Pictionary, Trivia, Sorting, Fact Matching
Link to the game- No need to download anything
Event Description
Embark on an enlightening journey to explore the rich history and significance of Juneteenth, the distinguished commemoration of the end of slavery in the United States.

Our trivia and mini-games span an array of fascinating topics, such as the Emancipation Proclamation, the Civil War, and the invaluable contributions of Black Americans to our nation's history and culture. Designed to engage and captivate all, our trivia questions promise a delightful and inclusive experience.

But fret not, for our virtual event goes beyond mere entertainment. Our games are thoughtfully crafted to provide insight and provoke discussion, ensuring your team leaves with a deeper appreciation for the importance of Juneteenth.

And the best part? Our event transcends geographical boundaries! From your home office, workplace, or while on the move, simply grab your laptop or computer and connect to the internet to join the festivities.

Worried about accessibility? Our Juneteenth trivia event caters to diverse budgets and requirements with flexible pricing options. Rest assured, our adept support team is at hand to guarantee a seamless, worry-free experience.

Don't hesitate! Book our virtual Juneteenth trivia event today and make this Juneteenth truly memorable. Join us for an engaging evening of entertainment, education, and connection that will leave you feeling inspired and empowered.

How it works: Our adept game host explains the rules and organizes participants into smaller teams. Once everyone is ready, the game begins! Enjoy a variety of mini-games such as Trivia, Fact Matching, Buzz In, and Pictionary. We prioritize engagement, giving every player an opportunity to lead and ensuring no one is left behind. After the winner is announced, keep the celebration alive with amusing props, poses, and photos!
What's included
Access to a dedicated platform
Event coordinator
Link to the event
Professional facilitator
Informative content
Pictures of the event
What you need
Headphones or earphones
PC/Laptop
Reliable Internet connection
---
---
Cancellation policy
RESCHEDULING POLICY:
After a booking has been made, Client rescheduling within 2 weeks or less of the event date is subject to a fee equal to 25% of the total fee.
After a booking has been made, Client rescheduling within 72 hours or less of the event date is subject to a fee equal to £150 or 50% of the total fee whichever is greater will be applied at the time of your re-booking. Your event must be rescheduled within 365 days of your original event date.

CANCELLATION, LOW-SHOW, AND NO-SHOW POLICY: No refunds will be issued for reduced event participant headcount turnout at an event ("Low-Show"), zero participant turnout at an event ("No-Show"), and/or event cancellation. If you provide notice at least 72 hours in advance of the event for a Low-Show, No-Show, or cancellation then credit towards a future event may be issued in accordance to the rescheduling policy above. Any credit issued will be in accordance with the rescheduling policy above and must be utilized within 365 days of your original event date.
FAQs
Is Juneteenth Trivia & Mini-games suitable as a virtual team-building activity?
Yes! With engaging questions, inclusive mini-games, and a focus on participation, this event fosters camaraderie, collaboration, and connection among team members. Furthermore, the educational aspect helps to deepen the team's understanding and appreciation of Juneteenth, promoting a culturally diverse and supportive work environment.
Can I use Juneteenth Trivia & Mini-games as a learning activity?
Absolutely! The event covers a wide range of topics related to Juneteenth, the Emancipation Proclamation, the Civil War, and the contributions of Black Americans to American history and culture. The trivia questions and mini-games are designed to be thought-provoking, informative, and inclusive, making it an excellent educational opportunity that combines entertainment and learning.
How many players can participate in Juneteenth Trivia & Mini-games?
It can accommodate a wide range of players, from as few as 6 to as many as 300 participants.
Will I receive photos of the team-building activity?
Yes, you can snap some awesome photos with fun props and poses after the winner is announced, so you can keep the party going long after the event is over.
How do I proceed with the booking?
You can reach out to us either by using the platform or sending an email to events@tagvenue.com. We will promptly provide you with details on the availability and pricing for the virtual activity. If the pricing and availability align with your requirements, you can confirm the booking by providing your company's billing details, including the address and VAT number (for non-UK customers only). After receiving a booking confirmation and invoice, you can securely pay for the event using the provided payment link, which accepts various currencies and credit cards such as Visa, MasterCard, and Amex.
Other popular activities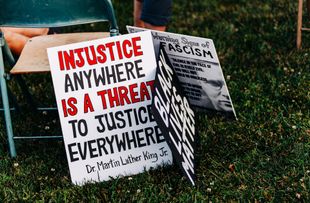 Honoring Juneteenth in the Workplace
Juneteenth is celebrated as a holiday on June 19th. In this educational and inspiring seminar, attendees will learn the history of enslaved African Americans, including state and federal rights.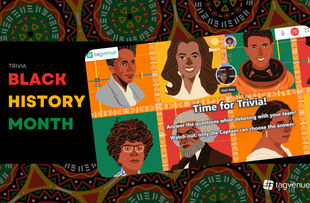 Black History Month Virtual Trivia
Black History Month Trivia is a cultural extravaganza that will make your team-building events shine brighter than Beyoncé's bling! Book our virtual event today and get ready for some serious fun!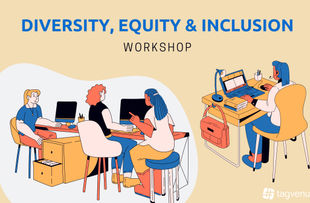 DEI Workshop
Inclusive workplaces lead to happier, productive employees. Our session empowers with new skills to create a safer environment, improve team dynamics, reduce turnover.