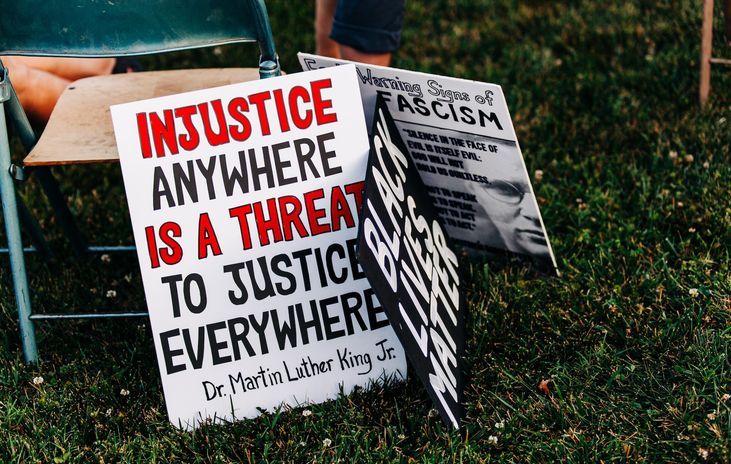 Honoring Juneteenth in the Workplace
Commemorate the emancipation of enslaved African Americans to make your workplace better
Availability
24/7 Mon-Sun
Activity highlights
Led by an expert facilitator
Gain tools for actionable allyship
Understand privilege and unconscious bias
Workshop Details
Join us as we explore the history of enslaved African Americans and their fight for rights. This customized seminar will help you navigate the world of microaggressions and unconscious biases, showing you how to recognize everyday privilege.

Our knowledgeable expert will lead you through engaging exercises, creating an experience that promotes understanding and support. Using the interactive app Slido, you can connect with the facilitator and ask questions anonymously.

Held on our virtual platform (or another of your choice), this workshop offers a journey of growth, empowerment, and unity – a true tribute to the spirit of Juneteenth.
What's included
Presented by an expert in their field
Virtual link provided
Integrated proven prompts and exercises to support individual learning
What you need
Computer and internet connection to access the live seminar
Pen and paper / online notepad for live exercises and take home notes
Cell phone or computer for Slido (access to be given at the time of seminar)
---
---
Cancellation policy
After a booking has been made, Client rescheduling within 72 hours or less of the event date is subject to a rescheduling fee of $500. Your event must be rescheduled within 90 days of the original booking date.

Cancellation, Low-Show, and No-Show Policy: No refunds will be issued for reduced event participation headcount turnout at an event ("Low-Show"), zero participant turnout at an event ("No-Show") and/or event cancellation. If you provide notice of cancellation at least 72 hours in advance of the event, then credit towards a future event may be issued in accordance with the rescheduling policy above.

FAQs
What is The Juneteenth Allyship Workshop?
It's an engaging and customized educational experience that aims to illuminate the significance of Juneteenth and foster an understanding of biases. It delves into the history of enslaved African Americans, navigates the complexities of microaggressions, unconscious biases, and privilege, and cultivates solidarity in the workplace. Guided by an erudite expert, the workshop promotes growth, empowerment, and unity among participants.
What does my remote team need for this workshop?
They will require a computer and a stable internet connection to access the live seminar. Additionally, they should have a pen and paper or an online notepad handy for participating in live exercises and jotting down take-home notes. Finally, a cell phone or computer is necessary for using the interactive app Slido, which will be accessible during the seminar for real-time engagement with the facilitator.
Can The Juneteenth Allyship Workshop be customized for my remote team?
Yes! The workshop can be tailored to suit the unique needs and goals of your organization, ensuring that the content is relevant and specifically designed to foster a better understanding and support within your team.
How do I change the date of the virtual event?
You need to send your event confirmation email along with your preferred new date and time to events@tagvenue.com. It's important to contact us at least three weeks in advance to avoid additional charges, as changes may be subject to a fee. We'll do our best to accommodate your request and adjust the event schedule accordingly.
How do I proceed with the booking?
You can either inquire through the platform or send an email to events@tagvenue.com. The team will promptly respond with availability and pricing for the virtual activity. If the offered pricing and availability meet your requirements, you can book the event by providing your company's billing details, including the address and VAT number (for non-UK customers only). Once you receive a booking confirmation and invoice, you can securely pay for the event using the provided payment link, which accepts credit cards (Visa, MasterCard, Amex) and multiple currencies, including CAD, GBP, USD, SGD, AUD, and EUR.
Other popular activities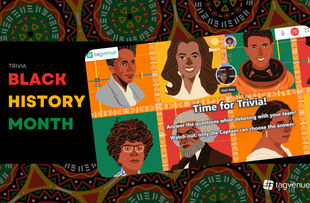 Black History Month Virtual Trivia
Black History Month Trivia is a cultural extravaganza that will make your team-building events shine brighter than Beyoncé's bling! Book our virtual event today and get ready for some serious fun!
Latin & Hispanic Heritage Allyship Workshop
Honor Latinx & Hispanic Heritage with this educational and celebratory seminar. Attendees will gain an understanding of the difference between Hispanic and Latinx, how they differ and why it matters.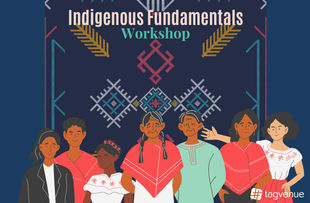 Indigenous Fundamentals Workshop
This seminar provides attendees with a better understanding of fundamental issues, such as systemic racism and intergenerational trauma, and a base to talk about Indigenous topics. Book today.