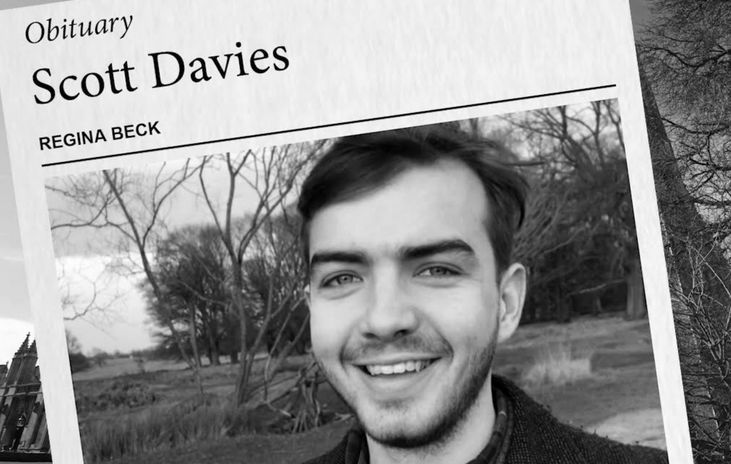 Inquest Murder Mystery
Read the evidence. See the bigger picture. Find the truth.
Availability
Mon-Sun, 8am-11pm GMT
Activity highlights
Fill in shoes of a police Archivist, Coroner and Jurors
Examine evidence using a replica of the UK Gov website and police database
No apps or downloads required
Real life actors involved
Event description
Time to play some detective games with your team! If you're looking for a thrilling group game to play, try Inquest, a collaborative online murder mystery that will leave your team speechless!

A body was found in the river a decade ago. However, nobody has a clue about who committed this heinous crime. Your team has been summoned to an online inquest, where you will serve as a coroner's jury. Resolve the mystery behind Scott Davies' death with the help of an archivist and coroner all played by real-life actors.

Access archived information for further context and dig into the unsolved murder case. This online murder mystery is filled with puzzles and challenges to solve and people to interrogate. Remote teams will get to work together, gather evidence and clues and put their problem-solving skills to the test.

By the end of this virtual event, you'll need to give your verdict on the murder case. Will you be able to reveal the truth or will it stay buried forever?

How does it work?
Inquest is 105 minutes of teamwork that starts with an introductory video where you will listen to several witness statements and get access to evidence through a fake Ministry of Justice's website. Work together to solve the clues. The experience is super interactive and engaging, thanks to the mysterious emails and calls that take this virtual whodunnit to the next level!

Check our 'What you need' section to find out more about the activity!
What's included
Event coordinator
Real life actor
Interactive pieces of evidence
Zoom link
What you need
List of all the participants with their email addresses and phone numbers (up to 4 days before the event)
PC or a laptop
Earphones / headphones
Reliable Internet connection
Latest version of google chrome
Zoom (preferably in an app)
---
Pricing and capacity
1 show for up to 15 people
---
Cancellation policy
All sales are final and non-refundable.
One-time courtesy reschedule possible up to 7 days before the event date.
No rescheduling possible for no shows or last-minute cancellations.​
FAQs
What is the virtual Inquest murder mystery game?
The virtual game Inquest lasts about 105 minutes and is ideal for groups of 8-15 people. During the session, your team will participate in a remote coroner's hearing after finding the body of Scott Davies, a young man who lost his life in 2010. Players will watch an introductory video, listen to several witness statements, and get access to more evidence through a fake Ministry of Justice website. Your team will have to work together to solve the clues. Mysterious text messages, emails, and calls make this virtual experience super engaging and totally immersive. To win the game, each team has to submit its verdict to the coroner.
Is Inquest suitable as a virtual team-building activity?
Totally! Cracking a virtual case together is perfect for team building during remote work. Employees get to engage, collaborate and investigate together to ultimately win the game! It's an easy way to demonstrate how collaboration and cooperation can help teams achieve success. But more importantly, the team will get to know each other and feel more connected through this virtual experience.
How can I book Inquest murder mystery game for my remote team?
Simply fill in the inquiry form with the relevant details such as the number of participants and requested dates and we will get back to you to confirm the availability of the event. If you need further information we are happy to assist you, simply email us at events@tagvenue.com. Once the details are confirmed and we have your company details (not required for UK customers), we will send you an invoice and a link for secured payment. You can securely pay with your CC ( Visa, MasterCard, Amex). We accept CAD, GBP, USD, SGD, AUD, and EUR.
Can I use virtual murder mystery games as a learning activity?
Absolutely! Virtual games are an incredibly valuable tool to teach students or employees about critical thinking, careful reading, and teamwork. They also enhance employee engagement as the participants become fully immersed in problem-solving and work towards a common goal during the activity.
How many players can participate in the online murder mystery game?
The game is best played with 12 people, but this number is flexible depending upon requirements. By limiting the number of participants, team members can skillfully collaborate with each other and communicate effectively. Consider our other virtual team-building activities for larger teams.
Other popular activities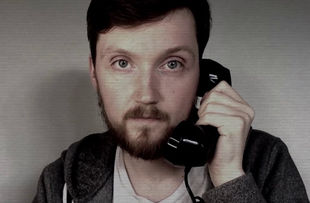 Jury Duty - Virtual Jury Game
Put your detective skills to the test with our award-winning virtual murder mystery game! As remote jurors, you'll decipher riddles, gather evidence, interrogate a live actor, and solve the crime!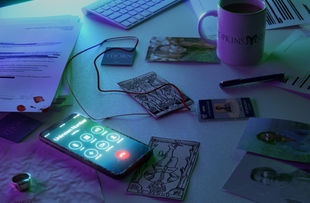 Plymouth Point Murder Mystery
This online thriller incorporates escape room elements and has been hailed by the Guardian as a "hysterical whodunit" with captivating immersion and superb storytelling.