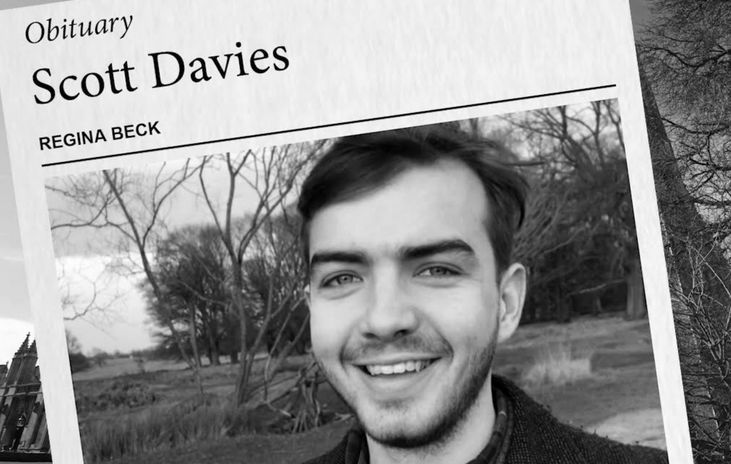 Inquest
One body in the river. Six statements. Ten years of questions. Review the evidence and find out what happened a decade ago
Availability
Mon-Sun, 8am-11pm GMT
Activity highlights
Fill in shoes of a police Archivist, Coroner and Jurors
Examine evidence using a replica of the UK Gov website and police database
No apps or downloads required
Real life actors involved
Event description
A decade ago, Scott Davies drowned in the heart of Cambridge. After reviewing the evidence available at the time, the inquest in 2010 returned an open verdict.

Under amendments to the Justice Act 2020, remote inquests have become a popular means to clear the backlog of unsolved deaths. Together with eleven others, a police Archivist, and a Coroner, your duty is to determine the events that led up to Davies' death.

Read the evidence. See the bigger picture. Find the truth.

The day before the event you and your teammates will be summoned by email to an online inquest, where you will serve as a coroner's jury.

Upon arrival, you'll be greeted by the Coroner, who will show you an instructional video and put you to work reviewing the evidence from the night in question. You'll need to work together, compare notes, and try to spot inconsistencies or missing information.

Helping you will be another actor, this one playing the Archivist. Their job is to access archived information that can provide more context for the case, so do ask them if you come across anything you'd like to dig into.

There will be twists and turns along the way, puzzles to crack, people to figure out. Oh, and keep an eye on your phone - someone may want to speak to some of you...

By the end of the event, you will need to give a verdict on how Scott Davies lost his life. Will you find the truth? Or will it stay buried?
What's included
Event coordinator
Real life actor
Interactive pieces of evidence
Zoom link
What you need
List of all the participants with their email addresses and phone numbers (up to 4 days before the event)
PC or a laptop
Earphones / headphones
Reliable Internet connection
Latest version of google chrome
Zoom (preferably in an app)
---
Pricing and capacity
1 show for up to 15 people
---
Cancellation policy
All sales are final and non-refundable.
One-time courtesy reschedule possible up to 7 days before the event date.
No rescheduling possible for no shows or last-minute cancellations.​
Other popular activities