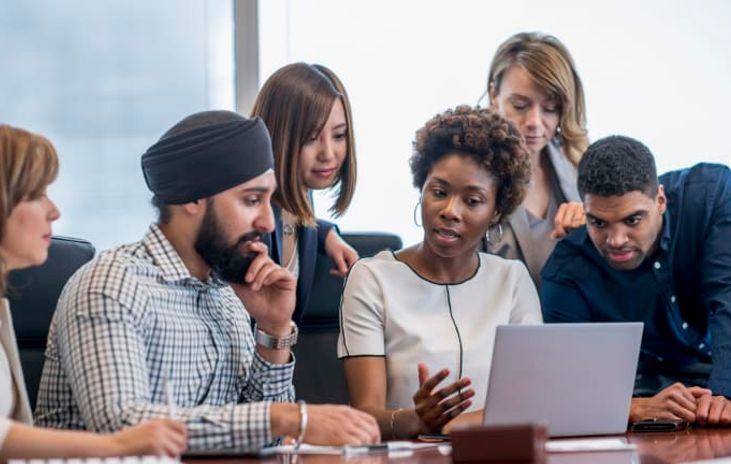 DEI Workshop
Empower employees to feel safer and happier at work with a diverse, equitable, and inclusive environment.
Activity highlights
Partake in interactive exercises
Enhance interpersonal skills
Enhance your interpersonal skills
Event description
Diversity and inclusion within the workplace leads to a more productive environment and happier employees.

This session will assist all participants with acquiring new skills and empower employees to feel safer at the workplace, which consequently strengthens your team, causes less turnover, and increases employee morale. Inclusive environments enable employees to focus on their job rather than feeling out of place.

During the workshop, you will also have an opportunity to expand your vocabulary with new terms and concepts. The experienced and helpful facilitator will guide you through the workshop and answer all of your questions. This 60-minutes session can be fully customized and adjusted to your team's needs.

Enjoy time with your colleagues, bond, address important issues and expand your competencies together.

In this training, we will move beyond simply encouraging employees to tolerate differences and instead, teach employees how to work well together while embracing differing viewpoints. Our workshop will improve collaboration, enhance interpersonal skills, and allow underrepresented groups to feel more valued and respected in the workplace. This Diversity, Equity, and Inclusion seminar targets employees to CEOs.
What's included
All necessary links
Educated event host
What you need
PC/Laptop
Stable Internet connection
---
---
Cancellation policy
RESCHEDULING POLICY:
After a booking has been made, Client rescheduling within 2 weeks or less of the event date is subject to a fee equal to 25% of the total fee.
After a booking has been made, Client rescheduling within 72 hours or less of the event date is subject to a fee equal to £150 or 50% of the total fee whichever is greater will be applied at the time of your re-booking. Your event must be rescheduled within 365 days of your original event date.

CANCELLATION, LOW-SHOW, AND NO-SHOW POLICY: No refunds will be issued for reduced event participant headcount turnout at an event ("Low-Show"), zero participant turnout at an event ("No-Show"), and/or event cancellation. If you provide notice at least 72 hours in advance of the event for a Low-Show, No-Show, or cancellation then credit towards a future event may be issued in accordance to the rescheduling policy above. Any credit issued will be in accordance with the rescheduling policy above and must be utilized within 365 days of your original event date.
FAQs
How can the Diversity and Inclusion Workshop benefit my team?
The Virtual Diversity and Inclusion Workshop for teams will help participants acquire new skills and knowledge that will lead to a better understanding of diversity and inclusion within teams. It will help employees identify what increases morale and how they can contribute to making the workplace more inclusive and diverse.
What is the Diversity and Inclusion Workshop ?
The Diversity and Inclusion workshop is a 60-minute long session that can help expand your team's knowledge of diversity. The training will encourage employees to tolerate and embrace diversity at work. In addition, it will help your team appreciate and tolerate different perspectives that can contribute to better ideas and brainstorming sessions at work. Whether you're a CEO or a new joiner, this workshop is designed to improve your workplace by enhancing interpersonal skills and helping underrepresented groups feel more represented at work.
What is the duration of this virtual workshop?
This virtual workshop on diversity and inclusion lasts around 60 minutes. For additional time, an extra fee will be charged. We can customise the duration according to your team's needs.
When should I host a Diversity and Inclusion Workshop for my team?
To celebrate your team's diversity! We recommend hosting this event as an introduction to your company's work culture, as onboarding training or a culture-building team event.
How can I book the Diversity and Inclusion workshop for my team?
To book the Virtual Diversity and Inclusion Workshop for your team, send us an email at events@tagvenue.com or use the inquiry form on our website. Once the date and group size are confirmed, we'll provide you with a quote and all necessary information regarding the selected activity. You can then make a payment after providing us with the company billing details such as the address and VAT number (this applies to non-UK customers only). The booking confirmation and invoice are sent via email. You can securely pay with your CC ( Visa, MasterCard, Amex) via a link. We accept CAD, GBP, USD, SGD, AUD, and EUR.
Other popular activities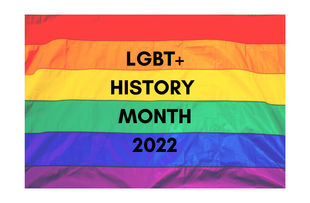 LGBTQ+ History Workshop
Join us to learn about LGBTQ+ history and hear personal stories. Expand your awareness, become an ally, and empower others in a safe, uplifting environment.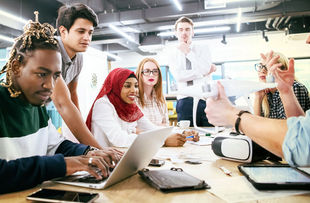 Diversity and Inclusion Consulting
Improve your company culture and boost employee happiness with our DEI policies and training. Enhance empathy, awareness, and inclusivity skills to better serve customers and create a safe workplace.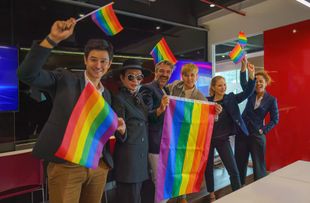 LGBTQ+ Allyship in the Workplace
Join a virtual workshop to learn about inclusive language and important concepts, free of judgment. Gain knowledge on how to avoid offensive questions, raise awareness for marginalized groups.