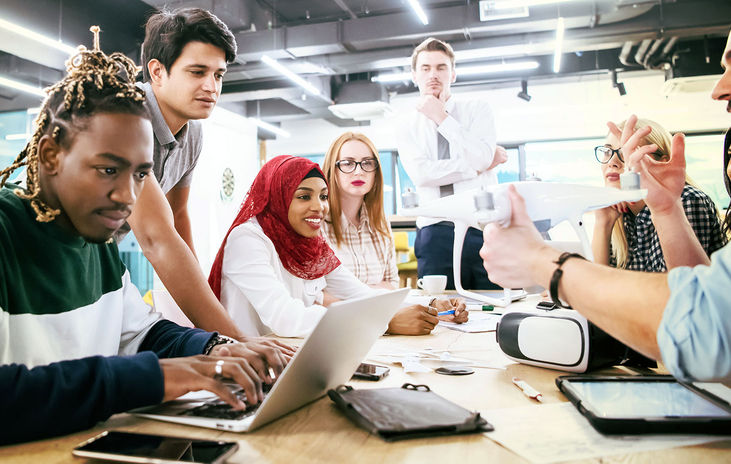 Diversity and Inclusion Consulting
Implement new DEI policies within your company and boost morale among your employees!
Activity highlights
Custom enhancements depending on company needs
Draw a baseline of current diversity dimensions
Establish Human Resources DEI policies
Bias training to establish strategic goals
Event description
Enhance the company culture to encourage employees to be happier in the workplace. Implement policies to align with your company's mission. Employees will strengthen their empathy, awareness, diversity, equity, and inclusion skills to ensure that customers feel represented and valued. Through a safer work environment, we will lower employee turnover and increase revenue and productivity.

Customize your consulting experience with any of the following:
Establish a baseline of current diversity dimensions with an initial deep dive and debrief.

Comprehensive employee survey to determine employee DEI status.

Create Human Resources DEI policies and partnerships to diversify the candidate pool.

Meet individually with department managers and staff to create action plans to increase diversity. Create a corporate communications plan and calendar for internal and external-facing DEI messaging. Liaise with the existing DEI committee to create bylaws and ways of working.

Executive-level bias training to establish strategic corporate goals.
What's included
Link to the session
Fun and educated facilitator
What you need
PC/Laptop
Zoom downloaded
Good Internet connection
---
---
Cancellation policy
RESCHEDULING POLICY:
After a booking has been made, Client rescheduling within 2 weeks or less of the event date is subject to a fee equal to 25% of the total fee.
After a booking has been made, Client rescheduling within 72 hours or less of the event date is subject to a fee equal to £150 or 50% of the total fee whichever is greater will be applied at the time of your re-booking. Your event must be rescheduled within 365 days of your original event date.

CANCELLATION, LOW-SHOW, AND NO-SHOW POLICY: No refunds will be issued for reduced event participant headcount turnout at an event ("Low-Show"), zero participant turnout at an event ("No-Show"), and/or event cancellation. If you provide notice at least 72 hours in advance of the event for a Low-Show, No-Show, or cancellation then credit towards a future event may be issued in accordance to the rescheduling policy above. Any credit issued will be in accordance with the rescheduling policy above and must be utilized within 365 days of your original event date.
Other popular activities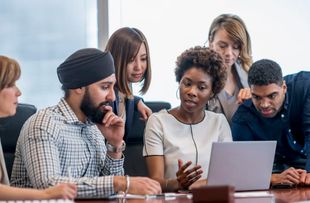 DEI Workshop
Inclusive workplaces lead to happier, productive employees. Our session empowers with new skills to create a safer environment, improve team dynamics, reduce turnover.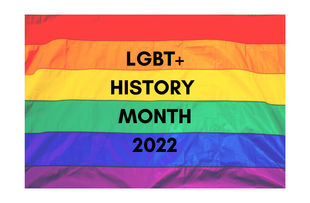 LGBTQ+ History Workshop
Join us to learn about LGBTQ+ history and hear personal stories. Expand your awareness, become an ally, and empower others in a safe, uplifting environment.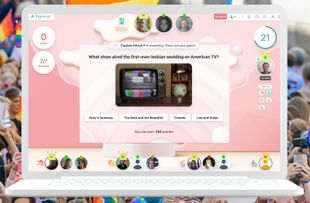 Pride Month Virtual Trivia
Host a Pride-themed trivia match featuring LGBTQIA+ pop culture and historical questions in our all-time favourite game, Team Quest. Celebrate the community's beauty and learn new facts!