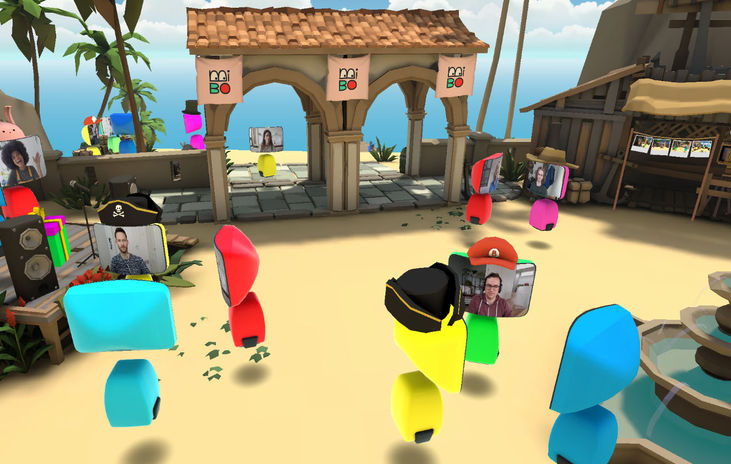 Desert Island - Virtual Escape Room
Immerse yourself into the amazing world of the desert island and reconnect with your team!
Activity highlights
Delivered via immersive 3D platform
Feels like being in the same room
Perfect for competitive teams
Played in teams of 4-5 players
Event description
In need of some fun team building activity that your hybrid team will love? Look no further.

Desert Island is a virtual escape room experience that's suitable for all levels of players from anywhere in the world. Much like a traditional escape room, Desert Island focuses on the in-person experience that your online team might be missing out on during bland virtual events. Evil AI hosts the escape room but....he won't let you out. After all, you're his only visitors. Teams must work together to solve the puzzles and defeat the villain.

Players have to stay close to each other in order to communicate with one another which makes it feel like an in-person escape room experience. Teams gather in the hub where they can chit-chat and socialise and then split off into their own Desert Island where they collaborate with their teammates and compete against the others. Please note that teams require a minimum of four people each. The game cannot be completed with three or fewer participants on a team.

Choose from our four epic game themes to customise your team building event:

1. Disco Hall
2. Island
3. Forest
4. Winter Wonderland

Desert Island is just what your corporate teams need: light-hearted fun and conversations, giggles, and a dash of competition. Desert Island is an excellent pick for Zoom parties during the holiday season, as virtual water-coolers, and simply for any remote or hybrid team from anywhere in the world.
What's included
Game Hub and separate game links
AI Host to lead you through the game
What you need
Latest version of Google Chrome
Reliable Internet connection
---
---
Cancellation policy
RESCHEDULING POLICY:
After a booking has been made, Client rescheduling within 2 weeks or less of the event date is subject to a fee equal to 25% of the total fee.
After a booking has been made, Client rescheduling within 72 hours or less of the event date is subject to a fee equal to £150 or 50% of the total fee whichever is greater will be applied at the time of your re-booking. Your event must be rescheduled within 365 days of your original event date.

CANCELLATION, LOW-SHOW, AND NO-SHOW POLICY: No refunds will be issued for reduced event participant headcount turnout at an event ("Low-Show"), zero participant turnout at an event ("No-Show"), and/or event cancellation. If you provide notice at least 72 hours in advance of the event for a Low-Show, No-Show, or cancellation then credit towards a future event may be issued in accordance to the rescheduling policy above. Any credit issued will be in accordance with the rescheduling policy above and must be utilized within 365 days of your original event date.
FAQs
What is the Desert Island Online Escape Room about?
Desert Island focuses on team collaboration. In order to win the game participants have to communicate with each other and work as a team to solve logic puzzles, uncover clues, and follow the storyline to unravel the mystery. Each riddle solved brings you and your team one step closer to freedom. The game is ideal for remote teams as the players need to stay close to each other throughout the game to hear what each other is saying, giving the impression that everyone's in the same room. This virtual activity lasts between 25-and 60 minutes depending on your skill level. You can also pick one of four themes (Disco Hall, Island, Forest, or Winter Wonderland) for the event if you select the game hub option.
Is Desert Island suitable for virtual onboarding?
Desert Island is perfect for an icebreaker event and is suitable for beginners as well. Since players need to communicate and collaborate with each other to solve the riddles, it gives new joiners the chance to get to know other employees and blend in. It's an easy-going activity that will get the introverts talking without any doubt. Just remember to include more outgoing employees with new joiners to get them talking.
Do I need a live host for the event?
No, you won't need a live host. Since the game is for up to 25 participants max., it won't be hard for teams to manage themselves. The Powerful AI of Desert Island hosts the activity, all you have to do is simply click on the link to get the event started.
Can I pre-select teams for this remote team-building event?
Every team receives a separate link so it's easy for participants to pre-assign a team on their own. However if you're planning to improve the overall relationship between employees, we recommend randomly assigning players to different teams so that everyone gets a chance to know each other.
How do I proceed with the payment?
Once you've selected your preferred virtual team building activity, simply send us an email at events@tagvenue.com or use the inquiry form on our website to get in touch with us. Once the date and group size are confirmed, we'll provide you with a quote and all necessary information regarding the selected activity. You can then make a payment after providing us with the company billing details such as the address and VAT number (this applies to non-UK customers only). The booking confirmation and invoice are sent via email. You can securely pay with your CC ( Visa, MasterCard, Amex) via a link. We accept CAD, GBP, USD, SGD, AUD, and EUR.
Other popular activities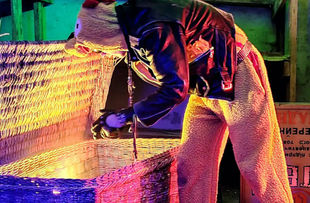 Project Avatar - Virtual Escape Room
Enter an immersive virtual escape room, lead your avatar to victory with voice commands. Interact with a live character to save the day! Combines theatrical thrillers with video games.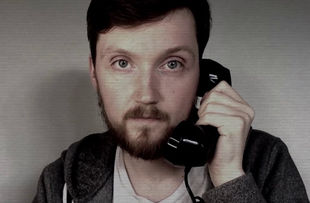 Jury Duty - Virtual Jury Game
Put your detective skills to the test with our award-winning virtual murder mystery game! As remote jurors, you'll decipher riddles, gather evidence, interrogate a live actor, and solve the crime!