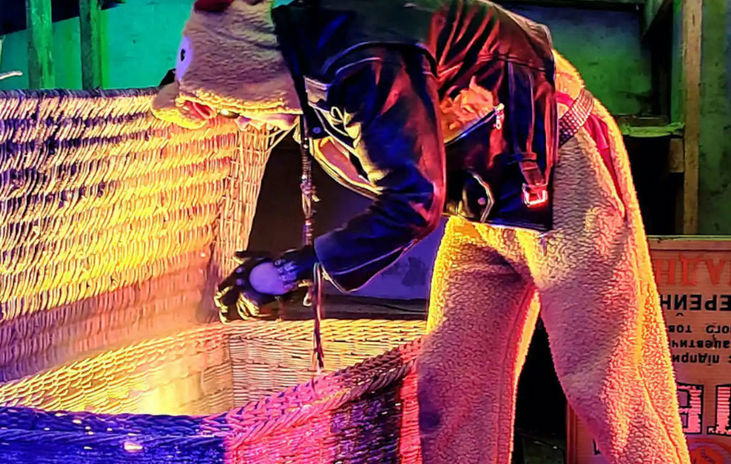 Project Avatar - Virtual Escape Room
Control the avatar and experience out-of-this-world entertainment!
Activity highlights
Each team controls an Avatar (played by an actor) using voice commands
Discover abandoned sites though the eyes of your Avatar
Perfect for small and medium teams
Available in English, Russian and Ukrainian
Event description
Control your avatar with voice commands and lead them to victory! Project Avatar is an immersive experience where teams get to interact with a live character and guide them around to save the day.

This virtual escape room features elements of both theatrical thrillers and video games. Each of the avatar's actions depends on your commands, which encourages teams to brainstorm ideas and agree upon possible solutions. The game is fun as it gives participants a lot of freedom and is similar to an RPG video game in remote control reality.

How does it work:
Before the game, participants will be given a quick debriefing to ensure that everyone is ready to play. The game is hosted via Zoom and includes a professional actor who plays the avatar in real-time and a technical team to make sure that the experience goes smoothly. Players can work as a team or compete against each other. They must solve the logic puzzles and collect and explore artefacts to gain points and win the game. They also get to explore a fascinating abandoned location, which includes some easter eggs for some extra fun.

Except for the 600 m2 location, there are no limitations in the game. The only limit is the player's imagination.

Teams can choose from the following modes:

COOPERATION
For up to 15 players.
Ideal for friendly gatherings and virtual team building for startups.
The aim is to collect a max amount of game coins without losing your avatar's three lives.

BATTLE
For up to 30 players.
Players are divided into two teams of 15 players or less.
Stalker Battle is a perfect team-building activity for medium-sized remote teams who fancy some friendly competition.
Each team controls its own version of Avatar.

The game can be hosted in English, Russian and Ukrainian.

Great for onboarding new employees or celebrating employee appreciation day, Project Avatar will certainly thrill your team.

Get ready for a barrel of laughs at every minute!
What's included
Controllable Avatar (played by a real person)
Tech support team
Zoom link
What you need
PC / laptop / mobile device with a camera and access to Zoom
Earphones / headphones
Reliable internet connection
---
---
Cancellation policy
RESCHEDULING POLICY:
After a booking has been made, Client rescheduling within 2 weeks or less of the event date is subject to a fee equal to 25% of the total fee.
After a booking has been made, Client rescheduling within 72 hours or less of the event date is subject to a fee equal to £150 or 50% of the total fee whichever is greater will be applied at the time of your re-booking. Your event must be rescheduled within 365 days of your original event date.

CANCELLATION, LOW-SHOW, AND NO-SHOW POLICY: No refunds will be issued for reduced event participant headcount turnout at an event ("Low-Show"), zero participant turnout at an event ("No-Show"), and/or event cancellation. If you provide notice at least 72 hours in advance of the event for a Low-Show, No-Show, or cancellation then credit towards a future event may be issued in accordance to the rescheduling policy above. Any credit issued will be in accordance with the rescheduling policy above and must be utilized within 365 days of your original event date.
FAQs
What is the Project Avatar online escape room game?
Project Avatar is an escape room that incorporates aspects of video games and theatrical performances. Players work as a team to help the hero in real-time and in a real location which makes the game highly immersive for everyone. Team members solve puzzles, find artifacts and explore the location together to complete the mission. The game takes place via Zoom and requires the players to use voice commands to help the Avatar.
How should my remote team prepare for Project Avatar?
We recommend sending invites at least two weeks before the virtual event so that everyone can put it in their calendars. Prior to the game, hosts will walk the players through a quick briefing for about 15 minutes. Your team will need to connect via Zoom and have a stable internet connection to participate. Headphones are optional but recommended for a better experience.
Which Project Avatar Online Escape Room Game mode is better for virtual team building?
If you're aiming at strengthening your team's relationships, we recommend the Cooperation mode which is ideal for smaller groups (up to 15 participants.) Team members will collaborate and work towards a common goal- to collect the max amount of game coins without losing the main character's three lives. The Battle mode is great for larger groups that can be split into two smaller teams. Featuring a hint of competition, this mode will boost the motivation level of all participants who will feel energized after the event.
Can I pre-arrange teams for this Online Escape Room Game ?
Yes! You can pre-arrange the two teams if you want specific members to be part of a particular team. Just let us know prior to the event by sending us a list of participants for each team. Since the game can accommodate 15-30 players, this is a great team-building experience to fully engage employees.
How can I book an online escape room game?
If you don't require further assistance, you simply need to hit the Enquire Now button and let us know the guest size and date requirements for us to get back to you with a confirmation. If you need additional information, drop us a line at events@tagvenue.com and we'll get back to you ASAP with all the necessary information. To confirm the payment, we will need the company details (if you're not located in the UK.) and we'll send you an invoice along with a link for secured payment. You can securely pay with your CC ( Visa, MasterCard, Amex) via a link. We accept CAD, GBP, USD, SGD, AUD, and EUR.
Other popular activities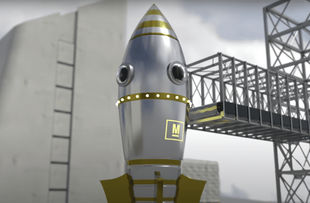 Mars Conquest
Get a taste of Mars with our virtual team building activity - Mars Conquest! Bring animals to the planet and work together to achieve success. Easy to learn and perfect for beginners. Game on!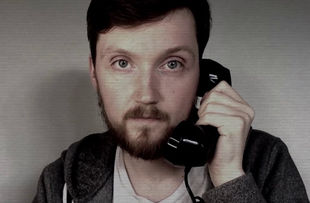 Jury Duty - Virtual Jury Game
Put your detective skills to the test with our award-winning virtual murder mystery game! As remote jurors, you'll decipher riddles, gather evidence, interrogate a live actor, and solve the crime!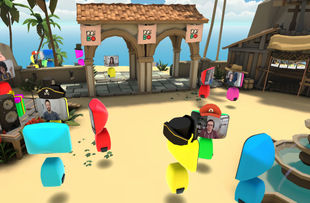 Desert Island - Virtual Escape Room
Escape to a Desert Island with our virtual escape room, suitable for players of all levels from around the world. Bring the in-person experience of a traditional escape room to your office.