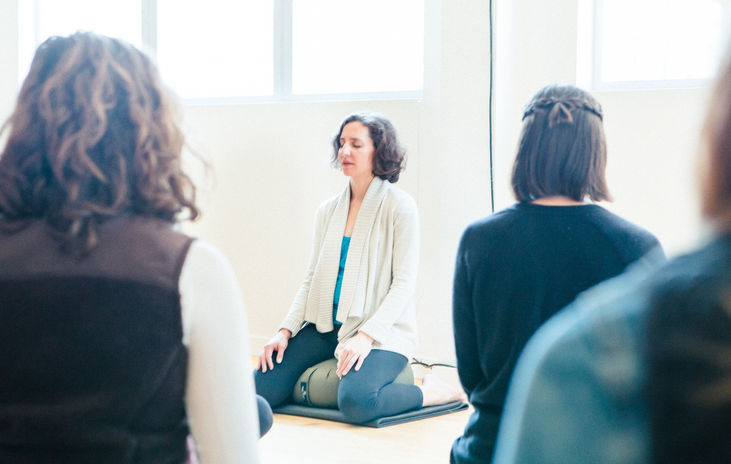 Online Mindfulness Meditation Session
Tune in with your body and mind with a meaningful session!
Availability
Mon-Sun, 6am-8pm PT
Activity highlights
Improve focus and productivity
Professional meditation teacher
No meditation experience required
A 30-minute guided meditation session
Choose your theme for the session
Event description
Unwind and tune in with a mindfulness meditation session.

Offering your team a time and place to refocus their energy and clear their minds can have a positive impact on employee satisfaction and performance. These sessions are designed to be helpful to everyone with or without experience. They're a simple way to help teams lower their stress levels and increase their sense of well-being.

How it works:
After you set up a date, you'll get a link to join your session. Just share it with your teammates and join when the time comes. One of the professional hosts will be there to greet you and your team and will start the session when everyone is ready. Each 30-minute session includes guided mindfulness meditation, and tools all of you can begin using immediately either in your day-to-day life or during working hours. It can be a great kick-off to a longer meeting or a refreshing pause in the middle of a workday.

There's time for Q&A and discussion - in breakout rooms or as a larger group - for teams that want to be more interactive. You can also skip this part if you all just want to relax. We can also choose a theme for the meditation session, such as building focus or complete relaxation. Tell us what you need, we'll be happy to tailor the experience so that it fits your needs, at no additional cost.

We highly recommend joining the event from a quiet location where you won't be disturbed. You can sit in a chair, on the floor or on a cushion, or even lie down if you wish.

A 30-minute guided meditation session is a quick and effective way to unwind and reset. You will improve not only your team's focus and productivity, but also their sense of well-being!
What's included
Zoom link
Experienced teacher
Guided meditation session
What you need
PC or a laptop
Quiet location
Access to Zoom platform
Reliable Internet connection
---
---
Cancellation policy
RESCHEDULING POLICY:
After a booking has been made, Client rescheduling within 2 weeks or less of the event date is subject to a fee equal to 25% of the total fee.
After a booking has been made, Client rescheduling within 72 hours or less of the event date is subject to a fee equal to £150 or 50% of the total fee whichever is greater; the fee will be applied at the time of your re-booking. Your event must be rescheduled within 365 days of your original event date.

CANCELLATION, LOW-SHOW, AND NO-SHOW POLICY: No refunds will be issued for reduced event participant headcount turnout at an event ("Low-Show"), zero participant turnout at an event ("No-Show"), and/or event cancellation. If you provide notice at least 72 hours in advance of the event for a Low-Show, No-Show, or cancellation then credit towards a future event may be issued in accordance to the rescheduling policy above. Any credit issued will be in accordance with the rescheduling policy above and must be utilized within 365 days of your original event date.
Other popular activities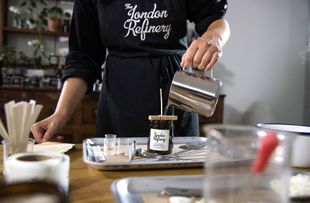 Candle Making Class Online
Discover the world of candle-making! Learn about fragrance and emotions, and try limited-edition recipes and scent combinations. Experiment with essential oils and create your soy wax candle!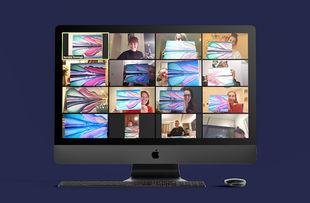 Paintvine - Virtual Paint and Sip
Looking for the perfect creative workshop idea? We've got you covered with our virtual sip and paint party. Impress colleagues by channeling Picasso or Van Gogh! Paint away!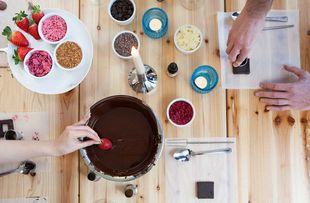 Chocolate Making Workshop
Join our live streamed Chocolate Making Workshop and learn from our energetic Chocolatier! It's the perfect team-building activity and guaranteed to be the highlight of your virtual meetings.