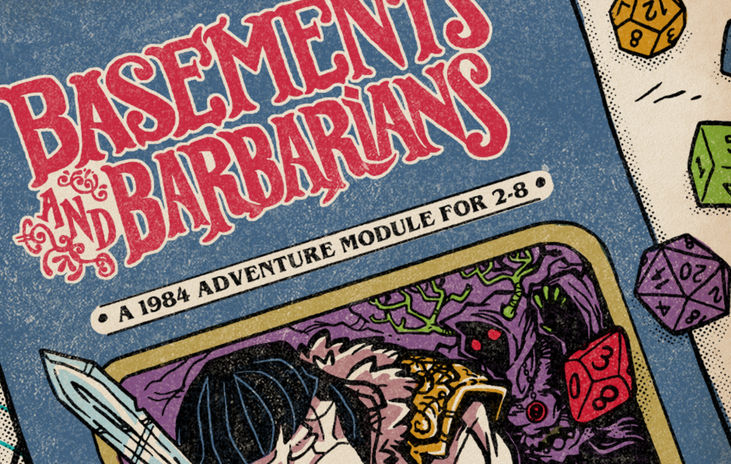 Basements & Barbarians
Grab your team and get ready to battle 1980's board games and pop culture to solve this epic online escape room!
Availability
Mon-Sun, 8am-9pm PDT
Activity highlights
Engaging for any level of escape room experience
Interact and have fun with professional actors
Unique storyline filled with unexpected turns and challenges
Enjoy detailed and atmospheric graphics
Event description
Basements and Barbarians...sounds creepy, right? But set in 1984, this virtual escape room is more than just thrills and frills!

It's Halloween night and you're ready for your weekly session of Catacombs & Creatures; however, the Catacomb Master has mysteriously vanished. Now y,you have an hour to find out what happened to your friend before it's too late.

Ideal for smaller groups of 2-8 players, this online escape room is excellent for startups trying to create bonds among colleagues and for game nights among friends! Whether you're planning a virtual Halloween party with your mates from different parts of the world or hosting a hybrid event with a small team, Basements and Barbarians will certainly not disappoint.

Get ready to be transported to a mythical world, as the room's riddles and high-quality illustrations will take you back to the 80s in a flash! The Game Master sets the mood of the event with her distinctive voice and fantastic story-telling skills!

Individuals who have never tried an online escape game room before will absolutely love the game! If you're planning a kid's birthday party, we also recommend this game as it's appropriate for children aged 10 and more.
What's included
All necessary links for the event
Instructions before the game begins
Professional event host and live actor
What you need
PC or a laptop
Pen and paper
Reliable Internet connection
Latest version of Google Chrome
Webcam & headphones (participant camera is optional)
Zoom with sound turned on and ability to view a screen share
---
---
Cancellation policy
RESCHEDULING POLICY:
After a booking has been made, Client rescheduling within 2 weeks or less of the event date is subject to a fee equal to 25% of the total fee.
After a booking has been made, Client rescheduling within 72 hours or less of the event date is subject to a fee equal to £150 or 50% of the total fee whichever is greater will be applied at the time of your re-booking. Your event must be rescheduled within 365 days of your original event date.

CANCELLATION, LOW-SHOW, AND NO-SHOW POLICY: No refunds will be issued for reduced event participant headcount turnout at an event ("Low-Show"), zero participant turnout at an event ("No-Show"), and/or event cancellation. If you provide notice at least 72 hours in advance of the event for a Low-Show, No-Show, or cancellation then credit towards a future event may be issued in accordance to the rescheduling policy above. Any credit issued will be in accordance with the rescheduling policy above and must be utilized within 365 days of your original event date
FAQs
What is the Basements and Barbarians Online Escape Room Game?
The Barbarians and Basement virtual escape room is an engaging and highly interactive escape room equivalent to a traditional escape room. Its unique storyline and detailed graphics emulate the thrill of a classic escape room while allowing all participants to join the game from anywhere in the world. The game takes you back to Halloween night in 1984 where you join your weekly session of Catacombs & Creatures where you work together with your teammates to unravel the mystery behind your friend's disappearance . With its excellent puzzles, detailed illustrations and the Game Master's assistance, your team will enjoy this immersive experience where they will get to put their problem-solving skills and creativity to test.
How does this online escape room game work?
Just let us know your preferred date and time and number of participants. Once you confirm your booking, you'll receive a Zoom link and instructions that you need to share with your whole team. Your facilitator will explain the rules during the game. Don't worry if you're a beginner as the game is suitable for players aged 10 and above which means it's easy to get started!
Is Basements and Barbarians good for remote team-building?
Yes, the game is engaging and will get everyone discussing the riddles. It fosters team collaboration and open communication. Participants work in smaller groups where they get to chit chat, solve puzzles and work towards a common goal.
Can this online escape room be hosted for large groups?
Unfortunately, Basements and Barbarians can only be played by 32 or less people. We recommend the game for smaller teams and groups who are looking to promote brainstorming and creative thinking skills. The game is also appropriate for school students above 10.
What will my team need to get the game started?
Before the event starts, you will receive the link to the event. You will only need a pen and paper throughout the game. Our live actor and professional event host will get you in the mood for some riddles right from the start.
How can I book the event on Tagvenue?
Once you purchase any online escape rooms, our event producer will get in touch with you to make sure that we provide you with an epic experience. Send us an email at events@tagvenue.com if you require further assistance. We will then confirm the availability of the activity, along with the price for your stated number of participants. Once these are confirmed, you can make a payment by providing your company's billing details, including the address, and VAT number (for non-UK customers only). We'll then send you a booking confirmation with all the details and an invoice. A payment link will be provided where you can securely pay with your CC ( Visa, MasterCard, Amex). We accept CAD, GBP, USD, SGD, AUD, and EUR.
Other popular activities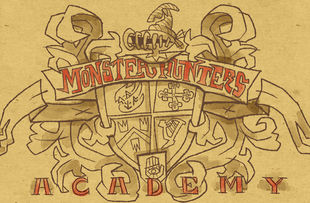 Monster Hunters Academy
Protected by a spell, you have an hour to solve puzzles and choose weapons before the spell wears off. Can you save the day? Work together to defeat a mythical creature threatening the academy!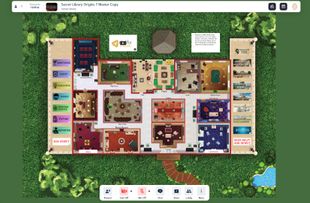 The Secret Library Escape
Collaborate with your team to search for clues, interrogate suspicious characters, and solve mysteries in an ethereal realm of knowledge. Get ready for an unforgettable adventure!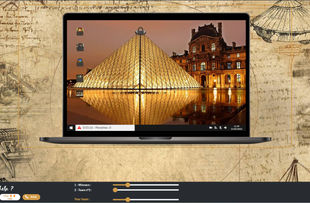 Theft of the Mona Lisa
Join the Louvre in a thrilling mission to find the authentic Mona Lisa portrait! The curator discovered it's a fake, but there's no evidence of theft.Hurry, you only have an hour to find the portrait!