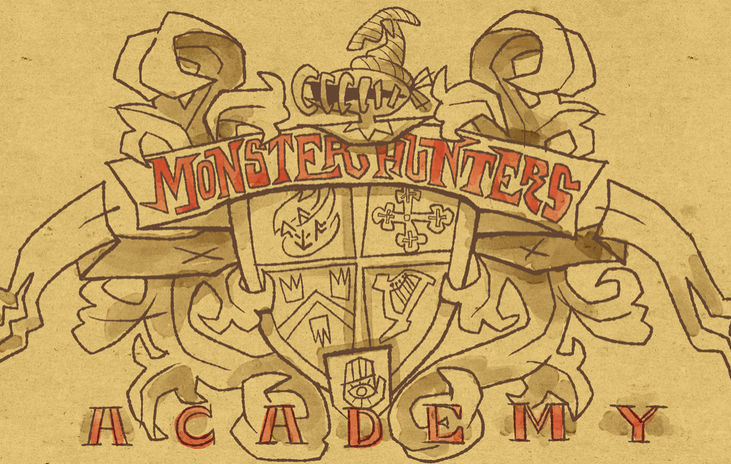 Monster Hunters Academy
Become a student of Monster Hunters Academy and escape grave danger with your team!
Availability
Mon-Sun, 8am-9pm PDT
Activity highlights
Fun and engaging for any level of gaming escape room experience
Designed exclusively for an online team-building experience
Unique and compelling story you won't see anywhere else
Interact and have fun with professional actors
Event description
Another day, another challenge for your magical remote team!

With his last breaths, Professor Corso has tasked you with defeating the mythical creature- a danger to the Monster Hunter Academy and humanity. You're under a protection spell, but you only have an hour till it wears out. Will you and your team work together to solve the puzzles and choose the right weapons to defeat the monster?

This online escape room will be a favourite among Harry Potter fanatics. (We hope you've got some of them at work!) It will revive some good old memories and encourage your team's creativity and problem-solving skills. The goal of this virtual game is to vanquish the beast all while giving participants the chance to collaborate and interact with each other from the comfort of their homes on Zoom. The game master will set the mood for the game and the graphics will make your remote team feel like they're part of an ancient magic tribe!

Work together to solve the puzzles. Jump around and explore the intricate details of the areas or go back to an unsolved puzzle later on in the game; this is a virtual escape room like no other that allows you a level of flexibility that makes it even more fun for team building.
Good luck with the magic spells and the beast! Don't forget the Easter eggs!

Easy for beginners and experienced players alike, Monster Hunters Academy features intricate illustrations and a game host that will make your team feel like they've travelled back in time. Live-hosted by a professional actor and facilitator, your team will be encouraged to leverage creative problem-solving, collaboration, and stellar communication to win and find an epic resolution to the story!

Professional and aesthetically pleasing, this collaborative and interactive game is perfect for Halloween or for some fun with friends from any part of the world.
What's included
All necessary links for the event
Professional event host and live actor
Instructions and Q&A before the game begins
What you need
PC or a laptop
Pen and paper
Reliable Internet connection
Latest version of Google Chrome
Webcam & headphones (participant camera is optional)
Zoom with sound turned on and ability to view a screen share
---
---
Cancellation policy
RESCHEDULING POLICY:
After a booking has been made, Client rescheduling within 2 weeks or less of the event date is subject to a fee equal to 25% of the total fee.
After a booking has been made, Client rescheduling within 72 hours or less of the event date is subject to a fee equal to £150 or 50% of the total fee whichever is greater will be applied at the time of your re-booking. Your event must be rescheduled within 365 days of your original event date.

CANCELLATION, LOW-SHOW, AND NO-SHOW POLICY: No refunds will be issued for reduced event participant headcount turnout at an event ("Low-Show"), zero participant turnout at an event ("No-Show"), and/or event cancellation. If you provide notice at least 72 hours in advance of the event for a Low-Show, No-Show, or cancellation then credit towards a future event may be issued in accordance to the rescheduling policy above. Any credit issued will be in accordance with the rescheduling policy above and must be utilized within 365 days of your original event date
Other popular activities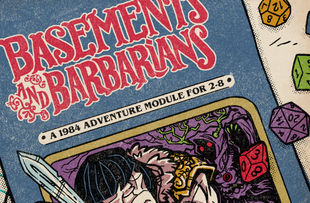 Basements & Barbarians
In this virtual escape room set in 1984, help solve the mystery of the missing Catacomb Master during a Halloween night session of Catacombs & Creatures before time runs out!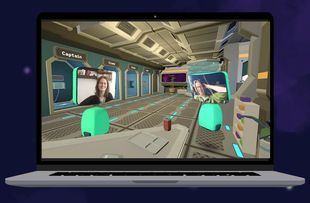 The Moonbase
Save NASA's Moonbase from the clutches of a wicked A.I. who's planning to destroy it with a space rocket? Join this online escape room adventure, and work together to stop the destruction!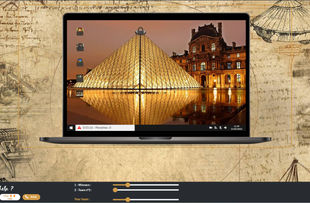 Theft of the Mona Lisa
Join the Louvre in a thrilling mission to find the authentic Mona Lisa portrait! The curator discovered it's a fake, but there's no evidence of theft.Hurry, you only have an hour to find the portrait!