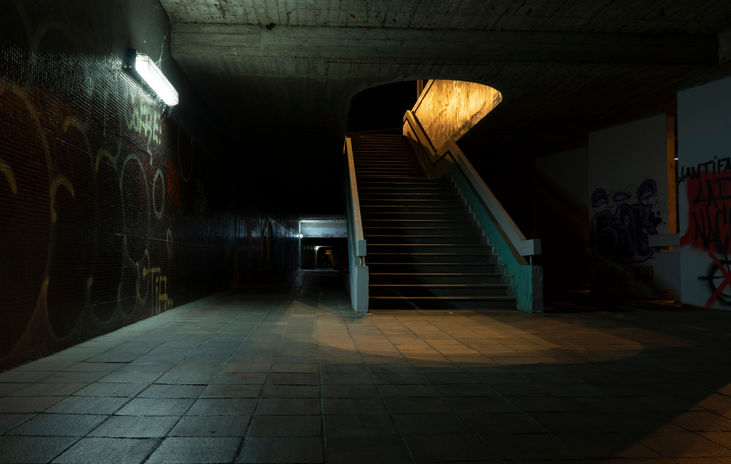 Basement Escape
You are locked in the basement of an abandoned house. Cooperate with your team and break free together!
Activity highlights
Rush of adrenaline and fun challenges are guaranteed
Engaging for any level of escape room experience
Fun and unique puzzles and codes to break
Event can be fully customized on request
Event description
You are on your way to an open house for a quaint country cottage. However when you arrive, the house looks... abandoned. You take a look around, and then hear the door to the basement close...and lock. Can you solve the puzzles and clues left behind to find the elevator, crack the code, and make your way out to safety?

On the day of the event an enthusiastic emcee will greet your group and explain the rules. Then, we break you into teams that compete to escape the fastest. (We typically recommend teams of about 8 participants and you are welcome to let us divide everyone randomly or pre-assign your own teams.) A dedicated moderator guides each team through the experience, providing hints, encouragement, and answering questions. Your team encounters videos, puzzles, and clues and must problem solve together to crack codes and try to escape first. At the end, the whole group comes back together and we announce the winner!

Have a BLAST together with your colleagues! Take 60-minutes to bond and recharge as a team!
What's included
Lively host to run the event
All necessary links for the event
A dedicated moderator for each small team
What you need
PC or a laptop
Zoom (preferably in an app)
Webcam & headphones (optional)
---
---
Cancellation policy
We do not allow cancellations after booking. We are always happy to work with you if you need to reschedule your event, but please note a rescheduling fee may apply.

RESCHEDULING POLICY:
After a booking has been made, Client rescheduling within 2 weeks or less of the event date is subject to a fee equal to 25% of the total fee.
After a booking has been made, Client rescheduling within 72 hours or less of the event date is subject to a fee equal to £150 or 50% of the total fee whichever is greater will be applied at the time of your re-booking. Your event must be rescheduled within 365 days of your original event date.
FAQs
What is the plot of the Basement Online Escape Room Game?
Forget about being stuck at the office! You're now stuck in the basement with your colleagues for life…unless you all put your heads together to solve the puzzles and find the way out. Basement Escape is a game built for teams, and it fosters teamwork and brainstorming skills. Participants will have to work together to solve the puzzles, examine clues, and ultimately find a way out within an hour.
Is Basement Escape appropriate for a virtual office party?
Yes, Basement Escape is an ideal choice for a virtual office party as it promotes team spirit while also improving communication and collaboration. Teams will get to know each other as they work together to win. Plus, the event can be customised according to your virtual office party needs! The game is super interactive and entertaining, so get ready for an event filled with giggles and laughs!
What is the cost for a group of ten people?
The price per person is £38/$50 pp meaning it will cost £380/$500 for a virtual party of 10. Customisations may be subject to an additional fee.
What will my team need for this virtual adventure?
Courage and the will to win the game! Other than that, they will need a reliable internet connection, a PC/laptop, and headphones. We suggest a quiet environment to fully immerse yourselves in this virtual activity!
Is it possible to host another event after this one?
Sure! We are here to help you plan the coolest event possible for your team. We can host one event after another, provided that the chosen events are available on the same date. Write to us at events@tagvenue.com so that we can help you plan a special virtual party!
How do I book a virtual escape room game for my team?
To book an online escape room for your team, send us an email at events@tagvenue.com or use the inquiry form on our website. Once the date and group size are confirmed, we'll provide you with a quote and all necessary information regarding the selected activity. You can then make a payment after providing us with the company billing details such as the address and VAT number (this applies to non-UK customers only). The booking confirmation and invoice are sent via email. You can securely pay with your CC ( Visa, MasterCard, Amex) via a link. We accept CAD, GBP, USD, SGD, AUD, and EUR.
Other popular activities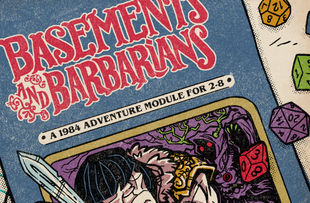 Basements & Barbarians
In this virtual escape room set in 1984, help solve the mystery of the missing Catacomb Master during a Halloween night session of Catacombs & Creatures before time runs out!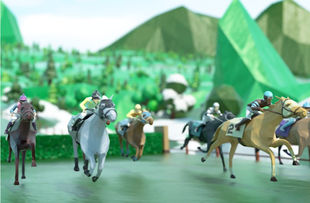 At The Races - Virtual Races
Experience the thrill of the horse races without the risk of losing money with At the Races! Bet, train, and sabotage horses with your friends in this exciting game. With a live scoreboard and more!