Putting together a conference can be a harrowing ordeal, with enough moving pieces to make even the most astute event planner occasionally throw their hands up in the air and despair. So what do you do if you need to put together a conference yourself but don't have years of trial and error and experience to draw upon? Take a look at our Conference Planning Checklist below and let us help you alleviate some of the stress of planning for this big event.
Pre-Planning
Now ideally you'd want to start planning your conference a year in advance, with a full team of experienced personnel and a budget to match. This, most likely, is not a reasonable expectation to have😉.
But don't panic.
Luckily our team at Tagvenue have put together a few standard ground rules to follow (conferences, while complicated, have all been done before, so there is no real need to reinvent the wheel) before you really launch into putting your conference together.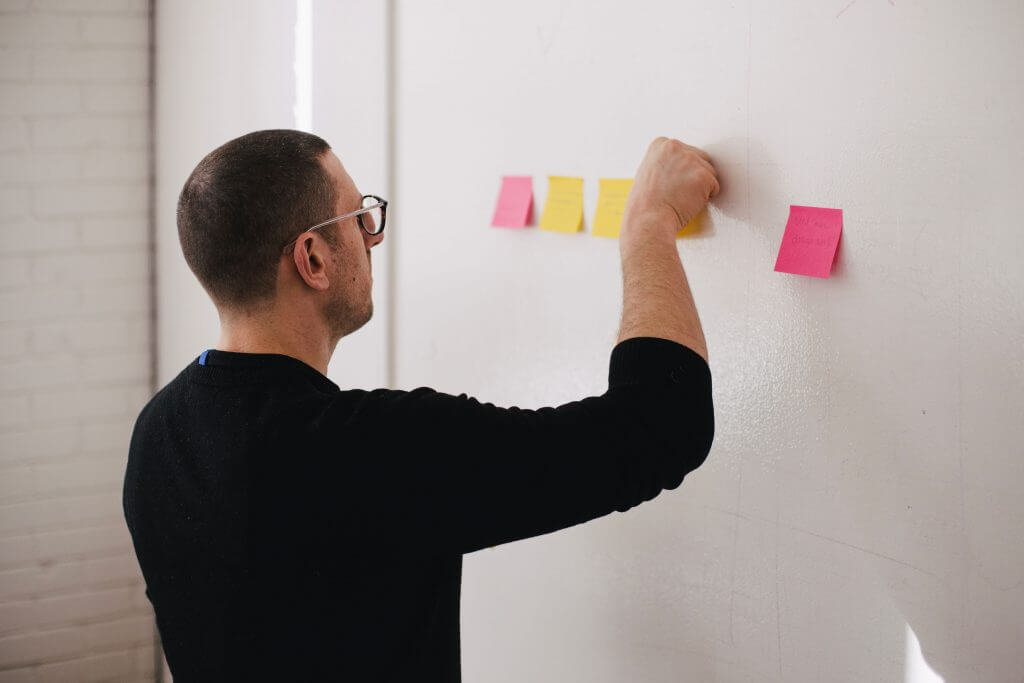 If you're going through all of the trouble of hosting a conference then it is probably safe to say that you're not just doing it for the fun of it – you've got some sort of goal in mind. You'll be surprised to hear, however, that very often people do not create a document stating the ultimate aim of the conference.
Are you using this as a chance to increase sales, train your team, and build your brand or are you doing something else entirely? Regardless of what your goal turns out to be, the very first thing you'll want to do is set out on paper what you want to achieve so that all of the subsequent work you do goes into pursuing this goal and making your conference a success.
Feeling like your conference was a success is all well and good, but the second thing you should do after setting your goal is to design a measurable way to tell if your conference succeeded or not. A step frequently skipped, this is nonetheless extremely important when you're talking about measuring the business impact of your conference.

That said, all conferences are different and you might not have a concrete goal in mind which is totally fine. You should still do a little bit of brainstorming around this topic, if for nothing else than for planning in advance what kinds of technologies or practices will need to be implemented to measure your results after the conference. You'll want to do this because, in an ideal world, every step you take should move you towards the goal in Step 1.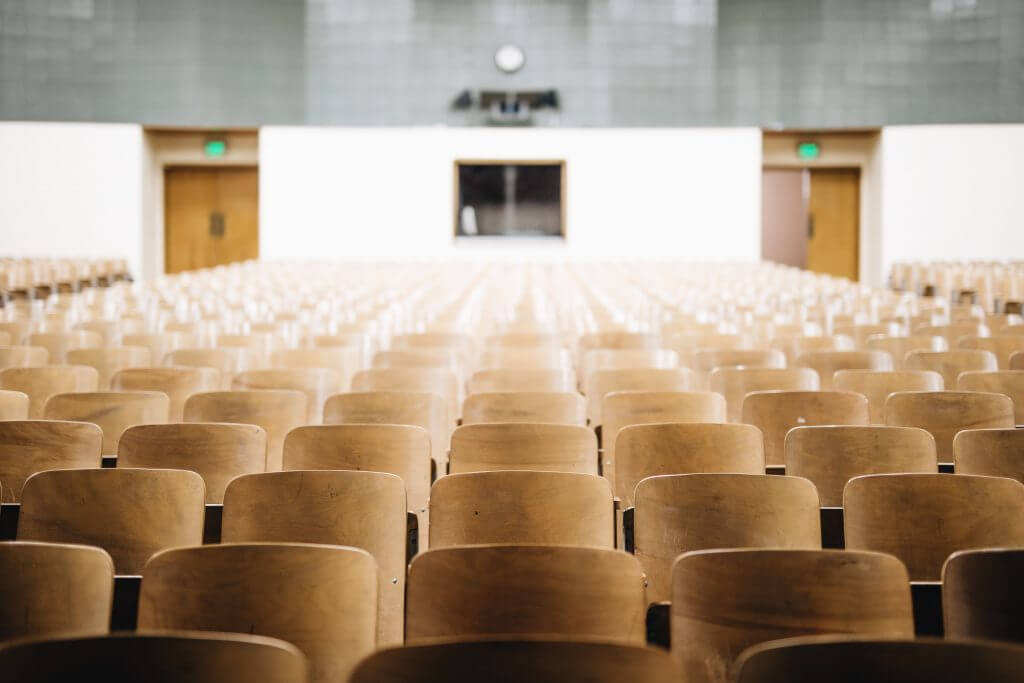 It would not be an exaggeration to say that finding a good definition of your target audience before planning the conference is key to everything going smoothly down the road. After selecting your goal and figuring out how to tell if you succeeded, you need to ensure you start thinking from the perspective of your participants. Will your conference plan meet their needs and ensure they have an enjoyable and productive time?
Consideration of your attendees' needs will have an impact on everything from the number of breaks to the quality and quantity of the catering (if any) to the entertainment, and even the choice of the venue. You'll hardly want to cram your firm's top managers into the same space as your young tech talent – the needs of both groups are usually very different!
Planning Your Conference Step-by-step
Now that you've fixed your basics and are in the right frame of mind, it's time to roll your sleeves up and get to the real work – actually assembling all of the separate parts you'll need to make your conference a reality. Generally speaking, you don't need to follow these steps in the order we suggest, but it can be a handy outline to adhere to. You might even want to go a few steps deeper, putting these ideas as headings in a larger document and adding sub-steps to make each segment of the planning process easier to manage. So, without further ado, let's get to it.
Step 1 – Settle on a Theme
This step should be a natural progression from selecting a goal as advised in the first part of this guide. Your theme should be the guiding star by which both your team and your participants order the event in their minds.
This usually means making your theme snappy, memorable and inspiring – stick to making it no more than one sentence.
If you want to add more information, add a tagline to the theme as a bit of subtext (these usually are a bit longer and help set the scene if the theme itself is a bit esoteric). An example of this would be "Innovation as a team" as the theme and "Working together to jump-start development" as the tagline.

As picking a theme can often mean the difference between success and failure, check out a few more sources that cover this topic in greater detail:
Step 2 – Design the Delegate Journey
A natural next step after settling on your theme is to envision the journey your conference attendees will experience. Ensuring your attendees have a comfortable, efficient and memorable experience is a key part of the holistic event journey you want your attendees to undertake. So what does it mean to design the delegate journey? 
While a long conference might not seem like it, it is really just a collection of a few different touchpoints – small moments of truth that can make or break the overall event experience of your attendees. Touchpoints encompass everything from the first point of contact, to food, accommodation, transport, technology, signage, and technology (to name just a few). Essentially, pretend you're a complete layman and try to navigate the journey of the event. What will make the biggest impression on you?
Your touchpoints and every step along the journey should reinforce your theme and the overall goal of your event. This interaction doesn't need to be overt but should at least be present in the background of each aspect of your event.
With this said, here is a quick and easy checklist of questions to ask yourself as you design the delegate journey:
Are all of the touchpoints moving attendees towards the overall conference goal?
Do I have the bigger picture in mind when I design each step?
Have I put myself into the shoes of a random attendee?
Are all of the touchpoints impactful or are some superfluous?
Is the end of the journey on target to the goal?
As this is a key step, some further reading on this wouldn't hurt:
Step 3 – Identify your Team and Set Roles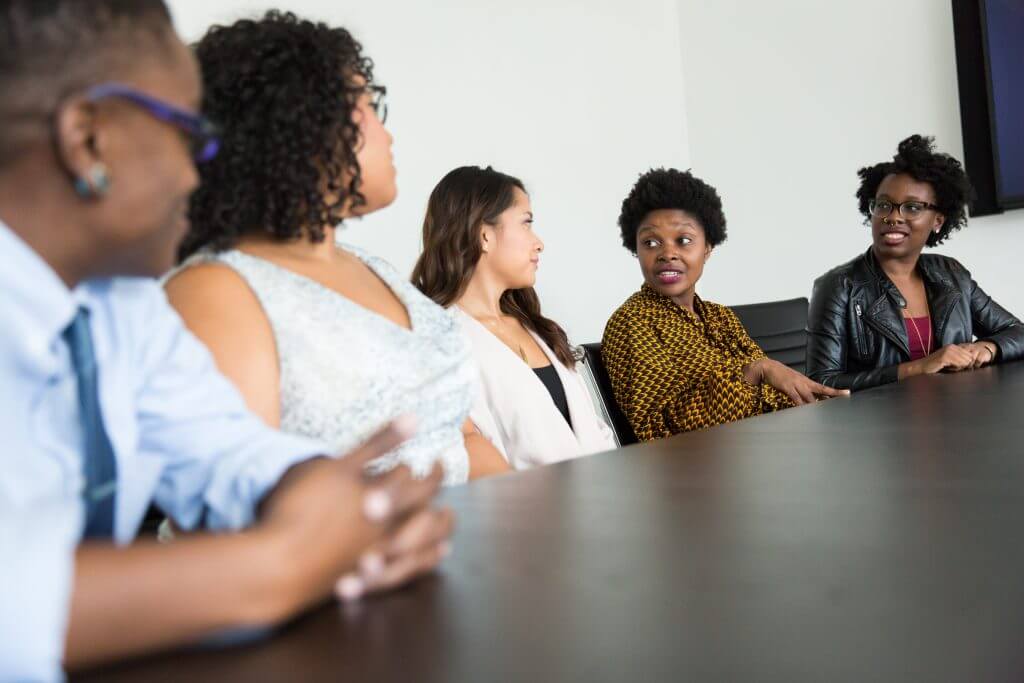 No conference of any size and impact is planned in a vacuum or by one person – you'll need to work with your organisation and put together a team of people that will be able to contribute towards making your event work. Usually, this means you need the following groups of people:
Physical planning: A few helpers to handle the routine parts such as booking the space, accommodation, travel, etc.


Marketing and communications: Even if this is an internal event and you're not doing something like trying to entice participants and sell tickets, you'll still want a few people in charge of creating some promotional materials and sending out messages to build hype.


Administration: Essentially the main point of contact for people with questions, these persons should be plugged into everything to do with the event at some level.


Facilitators: Your feet on the ground, making sure everyone gets to where they need to go, and that everything is set up as you want. They are ready to handle any and all odd jobs that come up.
Step 4 – Settle on a Date, Venue and Budget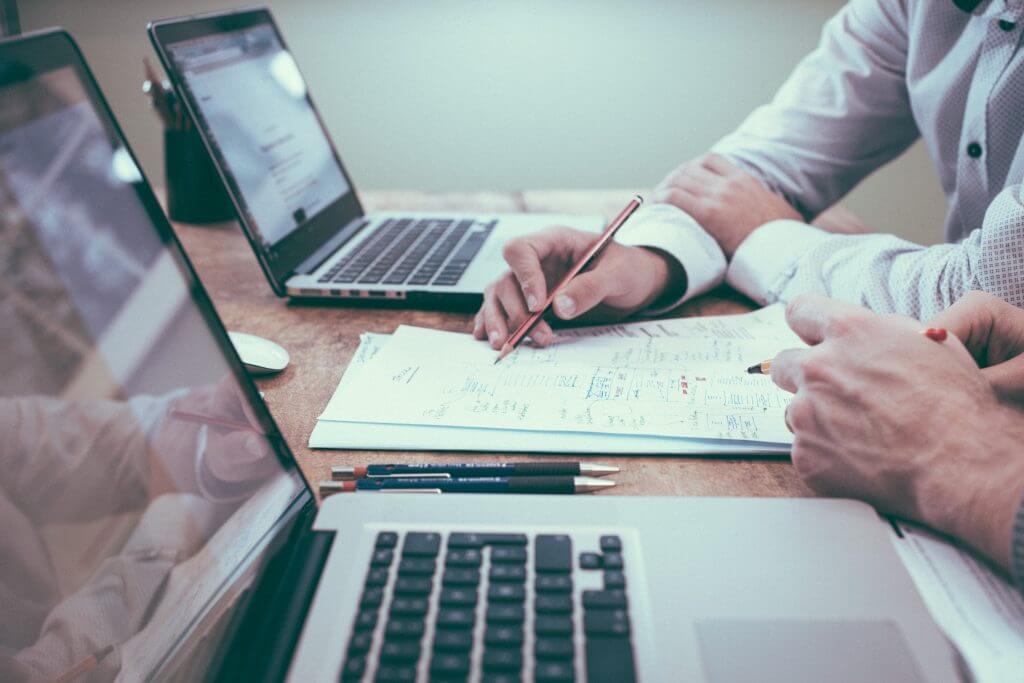 While you may be tempted to do these one at a time, generally speaking, it's better to plan these concurrently or at least as close to each other as you can manage. In this way, you can avoid any last-second variables like securing the budget for date x and then finding out that date x is booked and date y is suddenly more expensive. Keep in mind the overall cost of hiring a conference venue in mind as you set your budget, this will be the largest line item, so plan accordingly.
A good pro tip would be to have a list of a few possible venues in mind when planning, to ensure that you're covered even if there is a change of plans. When picking a date and venue, make sure you avoid holidays, local festivals and sporting events. Most popular days typically include Wednesdays, Thursdays and Saturdays, so you'll want to follow suit unless you have something specific in mind. 
Actually securing a budget can be either very easy (you have some dedicated from your organisation) or very difficult. If no budget exists for your conference, you'll need to look into conference sponsorship to make it happen. This means you'll want to be even more careful about defining the event's purpose, the value it will bring, your attendees' interests and how sponsors can benefit along with you. Essentially, you're creating a pitch to win sponsors over to your side. Finding a sponsor to pitch to can also be tricky, as it is dependent on your industry, your geography, your goals, etc. so while we can't cover it in detail here, you should check out this excellent piece on understanding conference sponsorships.
Step 5 – Book the Right Venue
Unless you're lucky enough to have your own space that can host everyone attending your conference, you'll need to look for just the right venue for your needs. Generally speaking, this means having a look at local hotels, universities or other venues capable of hosting larger events or using an online venue finding platform. While you do that you need to keep the following in mind:
Size and seating: Does your choice of venue accommodate everyone without having to squeeze in too much or, on the flip side, make them need to shout to be part of things? You'll want to take your time and find the Goldilocks zone, especially if you need specific seating arrangements to make things work.


Location: Depending on your needs, you might want something secluded or something plugged into the city. Either way, consider public transport, ease of access via taxi, proximity to the airport for your out-of-town guests, and local amenities for those staying overnight.


Tech: Do you need any IT, AV or other types of tech to make your conference work? If so, check if it is available onsite or if you'll need to bring your own (as often you'll need to ensure it can even be connected at your venue).


Ambience and amenities: Book a space that fits the theme of your event. You'll want to avoid something like hosting an IT conference in a library, for example. Places are often customisable, so it doesn't hurt to contact the venue in advance to see if you can do a dry run or to at least see the place with your own eyes.


Lead time: As mentioned earlier, the sooner you book your venue the better. This may not always be feasible, but according to the research of Federico Roccatagliata, Project Manager at Tagvenue,
A 500+ attendee event should be booked a year in advance, a 200+ event 6 months in advance and 100 or less attendees can be booked 3 months in advance.
Words to live by when planning a conference.
For a deeper look into choosing a venue, take a look at our guide on How to Chose a Conference Venue, which offers some industry tips on how to select the right venue as well as advice about avoiding common pitfalls.
Step 6 – Select the Right Conference Technology
These days, you have a wealth of options when it comes to selecting your conference technology from the absolutely necessary (an event app, social media walls, and live streams) to the downright cool (facial recognition of guests and AI chatbots for answering customer queries). While not every conference needs a heavy tech focus, a slick and streamlined technological experience can often sway the overall experience of your attendees towards the positive. Have a read on some technology trends to explore and have a look at the video below on five tools you can use to spice up your conference.
Step 7 – Arrange People and Services
Do you need speakers, caterers, builders, or specialists of any other sort? If so, try to book them as far in advance as possible and then keep them in the loop on your needs as they change (which they will, if you are doing the smart thing and booking at least a few months out). This is key to getting the most for your money and avoiding any last-minute surprises for anyone.
Step 8 – Book Speakers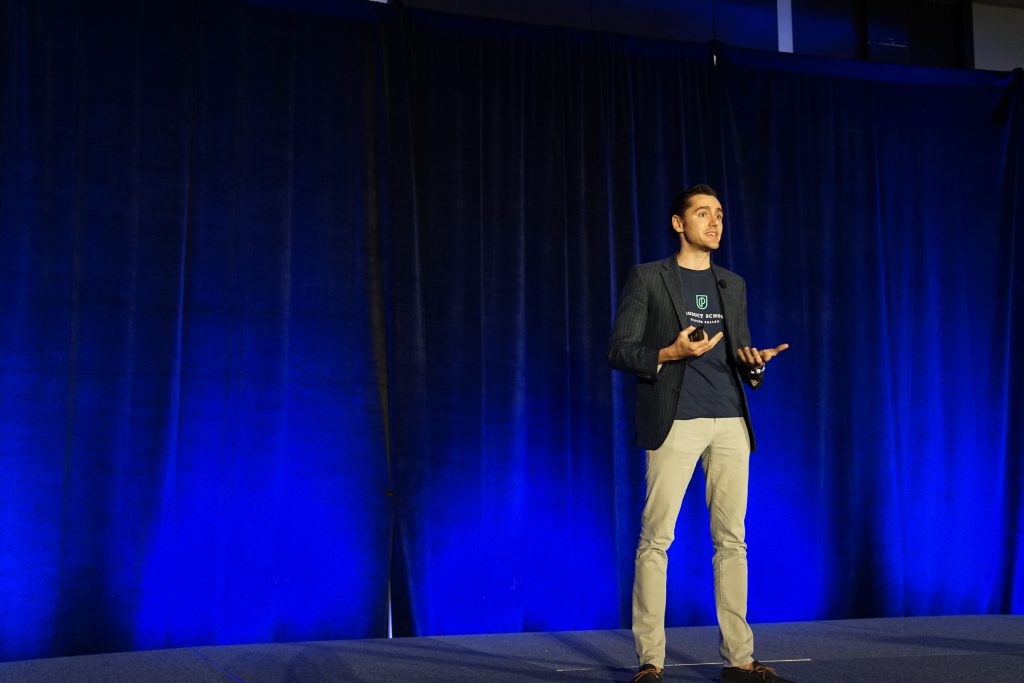 If you plan on a keynote speaker at your event, and odds are that you are, then you should be very careful in your selection. A good speaker can often be the highlight of the event while a bad speaker can be equally memorable for all the wrong reasons.
Choosing your event speaker should be done about six months out from the event to avoid issues with logistics and you'll want to ask yourself the following questions before making your choice:
What is the primary goal of your event? Does this person fit into that?
Who is your audience? Will this person resonate with them?
What is your budget? Can you afford them?
What is the purpose of the speaker? Can they deliver on this?
What is their availability? Can they make your event work?
After you've got an idea for these points, you'll want to start the process of actually finding a person to fill the role you've just created. This can be done through referrals from those in the same industry as your conference, checking out keynote speakers at similar conferences, looking on pages for organisations or clubs in your field, TED talks on related subjects or even going through an agency that handles it such as SpeakerHub. 

For more information check out the following: 
Step 9 – Plan your Agenda
This can be an extremely simple or an extremely complicated part of the conference planning process, depending on how long the conference will last, how much content you're packing into the time, and how many people are in attendance.
Opening address: You'll want to start with an opening address to set the scene, welcome participants and get some of the event's key points out in the open. This is also when you'll want to confirm any logistics and introduce the agenda.


Agenda communication: The agenda should be well designed and easy to follow on paper (or digitally) and should also have been communicated to participants in advance of attendance if at all possible. For those of you planning on a multi-day conference, then the agenda is much more critical than one for a single-day event. You'll want to include start and end times, meal times and the schedule of general breaks, as well as the times for any transport you've arranged for your guests. Additionally, it would be wise to plan a few bits of entertainment (perhaps a social evening of some sort) to keep energy levels high and your participants engaged.


Plan time in blocks: Beyond that, it is generally a good idea to plan your time in one or two-hour blocks rather than anything much smaller or larger. The reason for this is that you want enough time on a particular topic to make some headway but not so much that attention begins to wander. For this same reason, you'll want to avoid scheduling anything particularly important just before or just after lunch (hard to stay engaged on an empty stomach or when you might be fighting off a food coma).


Decide on early start or late finish: You will also need to decide on the benefits of an early start or late evening when it comes to fitting in all of your content. On paper, starting at 8 might seem like a good idea but that will mean many of your participants will need to be awake 2 or 3 hours earlier and alertness levels will be low. Starting later and ending later can also be a bit tricky, so you'll want to play around with your agenda to find the right mix for you.
For more reading on planning a winning conference agenda, check out the following:
Now that you've got some of your plans in place, it's time to look at another topic that can be extremely simple or the trickiest part of the conference planning process – promotion.
Internal events: First, if your event is internal then you've got a relatively simple task ahead of you. Create a communications plan that covers a few months of messages to build up hype and provide all of the relevant registration links to your participants. This can typically be done over the office Outlook network or other internal messaging tools like Slack. This usually includes a save the date a month or two in advance, an informational message a few weeks out combined with links to register for the event and then a reminder a few days in advance to ensure everyone has managed to keep their schedules clear.


External events: If your conference will mostly be attended by external visitors and you need to drum up interest, you've got a much more complicated task ahead of you. Settle on ticket price (if your conference isn't free) and stay consistent as you prepare to push your event on every channel relevant to your target market. If you've got a high-traffic place of business, putting in some offline materials such as a well-designed booklet or poster can go a long way. Most of your promotion, however, will likely focus on digital. Unless you have a ton of budget to throw around on a professional promotion firm, you're better off doing something relatively inexpensive such as advertising on social media (Facebook, LinkedIn, Twitter, or Instagram if you have channels on each), forums for your industry, client lists, etc. You could even go so far as to pen a press release if your company has a decent media presence.


Select brand champions: Beyond that, one thing that's always a good idea regardless of whether your crowd is mostly internal or external is to select some brand champions. This means finding a small group of influencers who have a broad reach in your target market and getting them onside. You'll want to work with them, sharing your vision for the event, and helping them come up with some communications they can share with their own networks. This approach is often far more effective than cold messages on social media or email, so give it a bit of thought if possible.
As this is often a key step in planning a successful conference, have a look through these articles for a few more ideas:
Step 11 – Prepare the Venue
As you get nearer to the day, you'll want to increase the amount of back and forth between you and your venue of choice. Often organisers will assume that because the necessary actions were discussed with the venue a month in advance, the venue will follow them to the letter. Often this is true, but you don't want to be caught with your pants down on the rare occasion where this is not the case. You'll risk being a bit annoying, but staying on top of the venue in the days leading up to your event is a good idea to ensure everything is in readiness.
Staging is key: Setting up the physical environment can be the difference between a lifeless event that fades from memory as soon as people walk out the door and something that they talk about to their friends and colleagues and put up on social media, proud to have attended. This means finding creative means to make the most out of your space, and for that, there are a few general tips you should follow:


Be modular: You should try and avoid making your staging an all-or-nothing situation, instead opt for having pieces that can be moved and configured in different ways to meet any new and unforeseen challenges. A good example is spelling out the name of the event on stage with individual styrofoam letters rather than having a non-editable sign. 


Plan for branding opportunities: Think of how people will engage with your content, where they will be looking and where they will likely want to take photos. Nothing like a bit of free publicity for both you and any potential sponsors.


Stay on budget, but be creative: Seems like every year conference tech gets fancier and more expensive, but you don't need to blow your entire budget to be effective. Check out this article for some excellent ways to get the most out of your money for conference staging. 
Step 12 – Stay on Time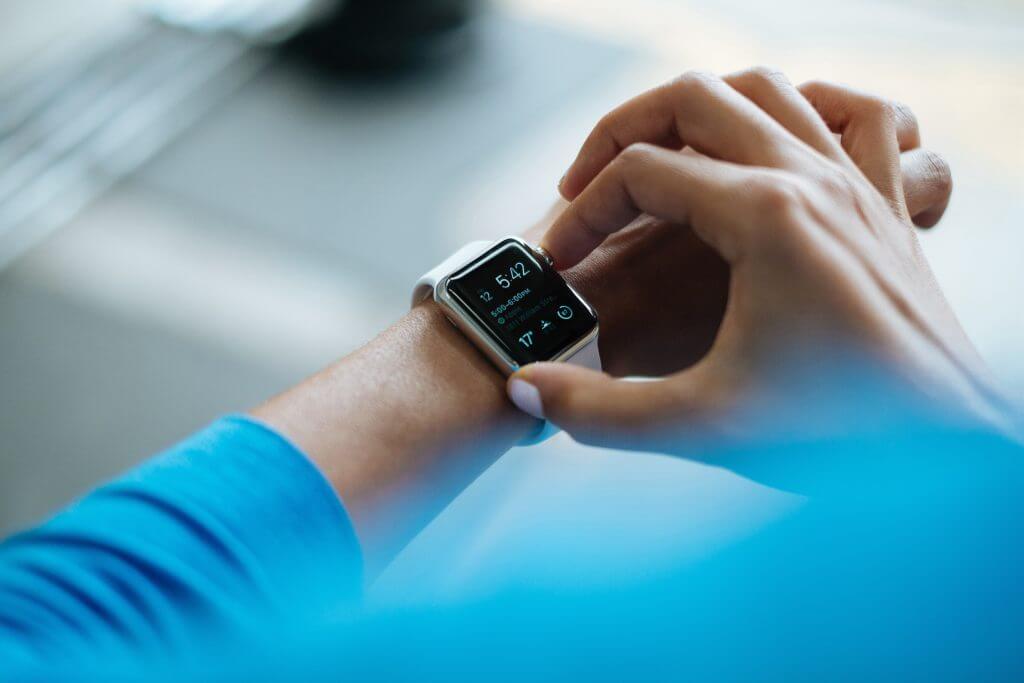 You'll want to take the time to make sure the plan for each day is well understood by your own team, so having a few last-minute planning meetings a few days in advance is a must. In fact, it is generally a good idea to plan a circle-up the morning before your event begins to handle any last-minute details.
Have a map, an agenda and a timekeeper who will keep everything moving according to schedule. Being a timekeeper can often turn out to be one of the trickier parts of the conference, as it can be quite difficult to cut people off if they're running overtime. A few tips to make this part easier would include:
Timecards: This is most relevant when you have a speaker allotted a certain amount of time. Holding up timecards that let them know when they have 20 minutes to go, 10 minutes to go, etc. can be helpful in letting them know when to speed things up and when to wrap them up.


Senior timekeeper: Too often you'll see temps or volunteers serve as timekeepers, which is a bad idea as it means they often get brushed off and don't have the metaphorical weight to keep things on schedule.


Prep your attendees/speakers in advance: A few quick words at the start of the speech or activity can go a long way towards avoiding things running longer than they need to, so plan in advance.
Post-Conference Follow-Up
The steps you take after the successful close of your conference are often just as important, if not more so than the conference itself. You'll want to plan all of this out well in advance and take at least some of the following steps:
Step 13 – Gather Feedback
Gathering feedback is an important part of deciding whether your conference can be considered a success or not. Generally speaking, you'll want to wait until the conference is over but before your guests have left to gather feedback (though sometimes it might be worth it to gather some after particularly key sessions, while the information is still clear in the minds of your participants).
Feedback can be as in-depth as a full survey emailed to participants or as simple as pushing a smiley or frowny face on an iPad on their way out the door, so it will be up to you to plan how much detail you're looking to get. A good place to start would be with at least the following:
Likes and dislikes: Put various aspects of your event on a scale of 1-5 and ask participants to rate how well they liked each part.


Overall opinion: Again, put the overall impression of the event on a sliding scale and have participants give you a rating. Follow this up with a bit of qualitative information by putting a "why" field directly after this question.


Changes or improvements: A good idea if you're planning on holding this conference again, or others in the future, a blank field for some comments is often where you get the most honest feedback on the event.
It is also important to get feedback from your team, not just the participants. The opinion of the people that formed the backbone of your conference matters a great deal, especially since they often observe things you miss and will have good ideas for the future in case you work with them again.
Step 14 – Follow up on Conference Themes/Promises
Going back to the goal of your conference, to begin with, you'll want to strike while the iron is hot to ensure the goals have been met. This means dissembling information to participants and other interested parties, following up on any newly created relationship/business, etc. depending on the nature of your event.
The key is to not wait for too long, as the effectiveness of follow-up communication drops off in usefulness very quickly. Generally speaking a day to a week after is about as long as you should wait before your participants will likely become less responsive.
It is worth it to dedicate another few people just for this step, having them organise large-scale communications, working further with the "champions" that we discussed earlier, and generally keep the discussion moving forward and not dying out.
Step 15 – Keep Track of Interested Parties for the Future
Even without going full George Orwell, it is often a good idea to keep a list of your participants and mark the parts of the conference they found most interesting. These will usually be the first people you target with future events, so it pays to know who they are and what type of event they'd be interested in attending-

A good way to manage this part of the process is to have an opt-in option in the feedback survey that will allow people to register to hear news about future events in certain categories. If you are planning another event then starting to build your database early is often worth its weight in gold down the line.
That's a Wrap!
If you've made it this far you should now have at least some basic ideas knocking around in your head for hosting a successful conference. Treat this as what it is – a checklist to get you started for some of the most necessary components to planning a conference that will go off without a hitch. Well, as close to without a hitch as a large conference is capable of going (after years of planning and hosting conferences from 40 to 500 people, it is a rare one indeed that goes exactly to plan – rolling with the punches is just another part of making a conference work).