A gala is a popular fundraising event for nonprofit organisations of all sizes. It's a great opportunity for your organisation to raise funds, connect with supporters and build brand awareness. Supporters donate to the nonprofit by purchasing a ticket to the event and through auctions, raffles, and other activities during the event.
Planning a fundraising gala can be a daunting task, though. It's often difficult to get people to attend and even more difficult to get them to donate. But with a little creativity and careful planning, you can make your gala successful and fun! So, read on to find some fundraising gala ideas to help make your next one a success!
Fundraising Gala Ideas
Gather The Team
If you've been running your organisation for a while now, you know that even if the organisation started with one person, it's teamwork that makes the dream work. And if you're planning a gala, you need to have a team to support you as well. When looking for specialists, look not only for those qualified to help you but also those who believe in your cause. They will commit to your goals and really stand behind the project they will be working on. A call for volunteers is a great opportunity to gather supporters who may not have money to give to you but who are willing to donate their time.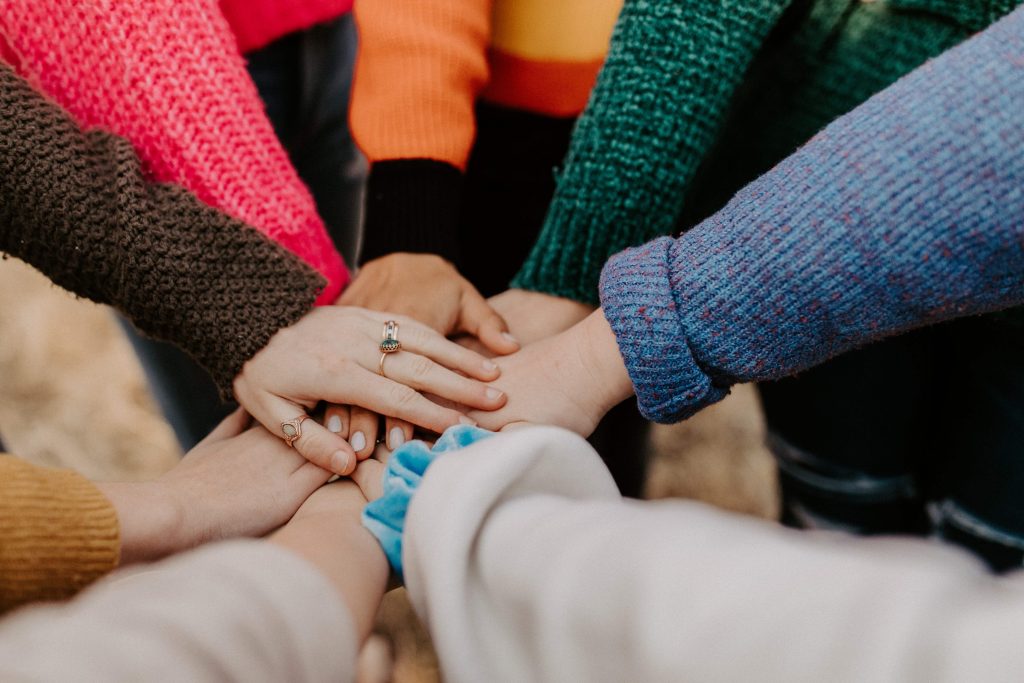 Draw Up a Plan
To make your gala planning more manageable and be able to send out a clear message to the attendees, there are three questions you can ask:
✅ What do you want from the gala?
What is the gala about? What is the sum you want to raise during the event? Will you be ok if you don't raise it? Do you want to focus on sharing stories? Do you want to thank your donors and encourage more people to donate? These are some basic questions that will help you set the direction of your planning. Once you know what your goal is, it's going to be easier to achieve it.
✅ Why do you want to fundraise?
Yes, you want to support your cause, that's a clear message. But why is it important? Why do you want to help? Perhaps those are questions that underlined your organisation's founding, but the gala can be a great moment to remind everyone why you started in the first place.
✅ What are the next steps after the gala?
If the gala is to be a success, it's important to figure out your next steps. Where are you going to spend the money you've raised? How will you do it? Who will benefit from your support? How will you let the donors know where their money went? Be prepared to answer these questions ahead of time, so you can be transparent with your donors.
Think About Your Donors
You want to gather as many donations as you can, but galas are not only about money. You have to remember that nothing would be possible without the people supporting you. As Kara Logan Berlin, a strategist who helps organisations accelerate fundraising shared in her TED Talk, fundraising is relational, not transactional. "You want them [the donors] to have a meaningful experience (…), so they feel like partners, and not like an ATM." So take the opportunity to get to know your donors in person and learn more about their commitment to your cause.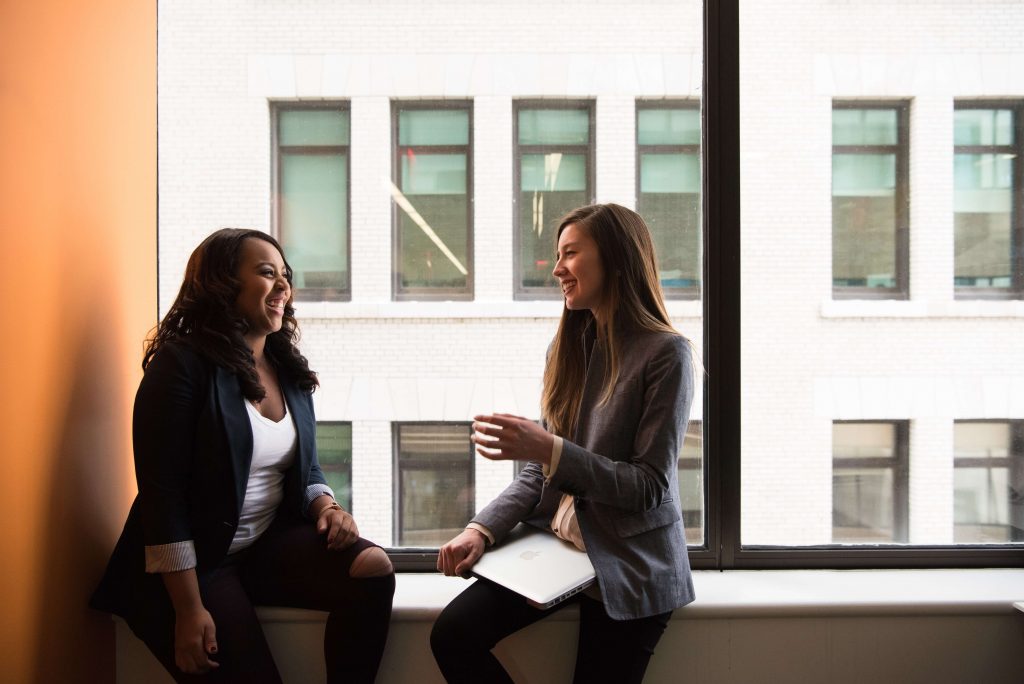 Maybe you can gather some stories from your donors and share them during the event. Or ask one of your patrons to be a speaker during the night? Highlight the people that help so they feel appreciated and honoured. Also, remember that while the big donations may be mind blowing, don't focus only on those, as every donation, even the smallest one, counts and helps your cause.
Show Your Donees
A gala is an opportunity to showcase what makes you special! How do you make the world a better place? What are your goals? What has been accomplished thus far? You can show that by sharing beneficiary stories. By doing so, you will not only present your organisation, but the stories can also help you form an emotional connection to your cause.
Gathering and then sharing these stories even before your fundraising gala can help your guests and other supporters have a better understanding of why they should support your cause. Your social media channels can be very useful for sharing such stories.
An even better idea might be to let the beneficiaries and the donors meet face-to-face. Invite those who you support as an organisation to come to your gala. Let it be more than just a fundraiser but also a great opportunity to connect your community.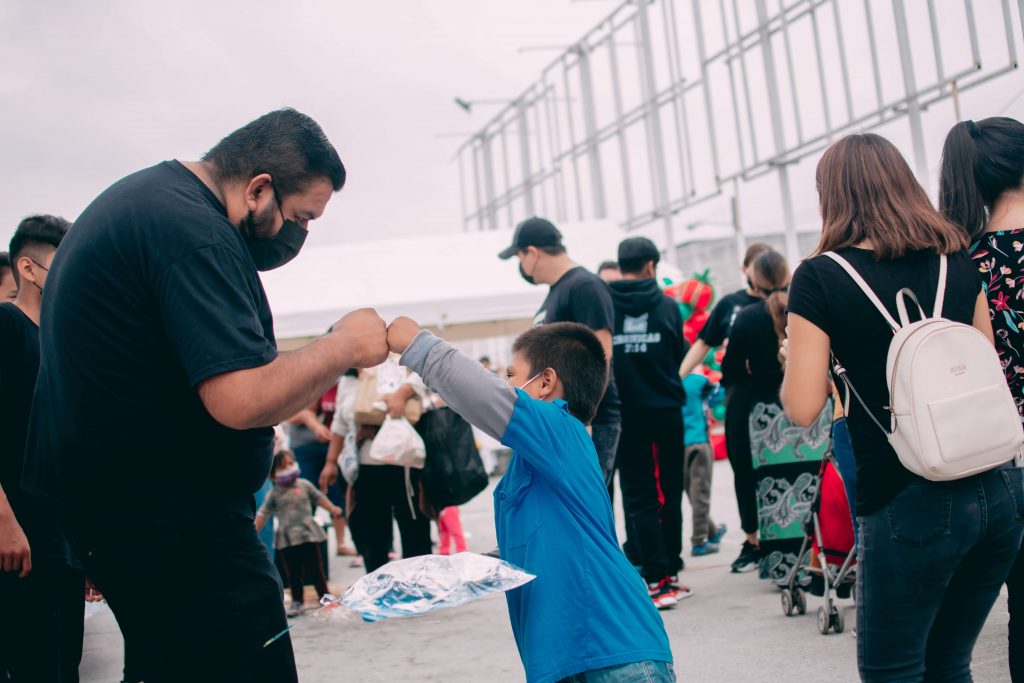 Make It Fun
In order to raise money, you'll need to engage participants in some way — whether through ticket sales, raffle tickets, silent auctions or other fundraising techniques. You can organise some fun games and activities as well. But one of the sure ways of making your gala more fun is coming up with a theme or a dress code, so the attendees can get creative with their outfits. What are some exciting gala themes you could use for your event?
⭐ Casino night – Galas are usually black tie events, but you can give it a little spin and invite your attendees to a casino night. While the clothes will stay elegant, the games and activities are a bit more competitive, making them more exciting. Of course, all the profits will support your cause!
⭐ Christmas – If you're hosting your gala around Christmas time, you can turn it into a holiday fete. If you need some inspiration for that, check out our blog post with elegant Christmas party themes.
⭐ Pop culture – Pop culture offers so much inspiration that you can have a different theme for years and years of galas. Think movie stars, singers, Disney characters or superheroes.
⭐ Eras – Each decade offers something unique and fun to reminisce about. You can make it a theme for your gala. From Victorian times to the disco 80s – there's a lot to choose from!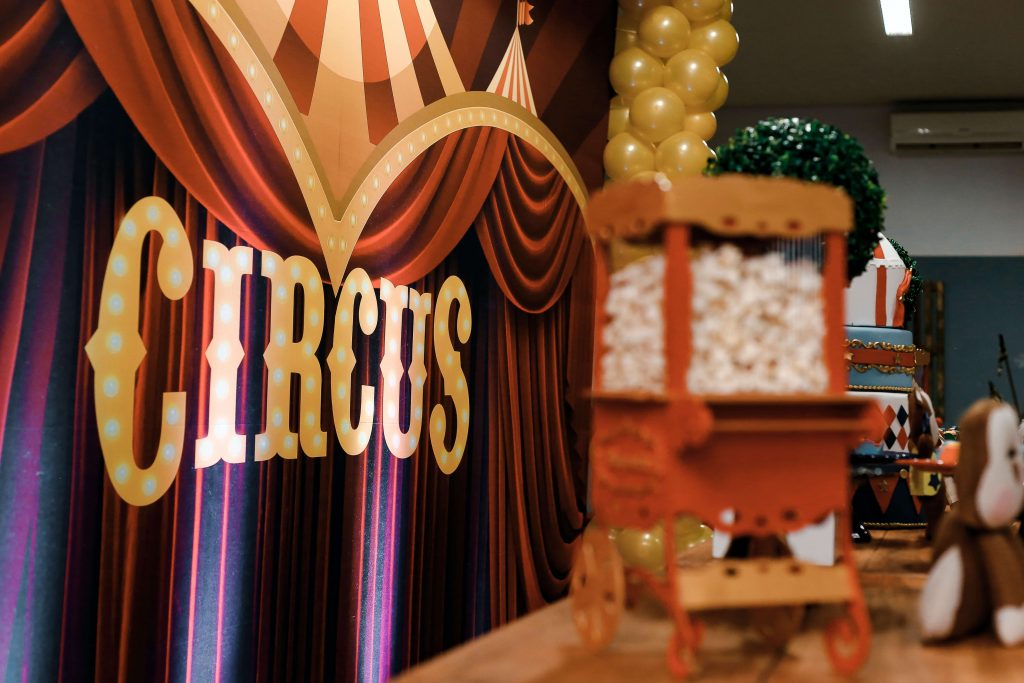 Remember, whatever theme you decide on, make sure it matches your organisation's spirit!
Fundraising is not just a one-day event. Before it takes place, inform people of what you're planning to do. Create a buzz and get people hyped and excited not only for the gala but also for your cause itself – this way, you will have more people come to the gala and secure future supporters.
A few things you can do to help boost your gala via social media:
Create a hashtag to promote your event across various online platforms. Encourage your audience to use it to show their support.
Show a BTS of preparations and the gala. This sort of inside info will reduce the distance between you and your audience, making your organisation and your cause more relatable to them.
Prepare a video promoting your fundraiser. In a survey, 93% of marketers said that a video helped them increase brand awareness. It's something you want for your organisation and your fundraiser as well.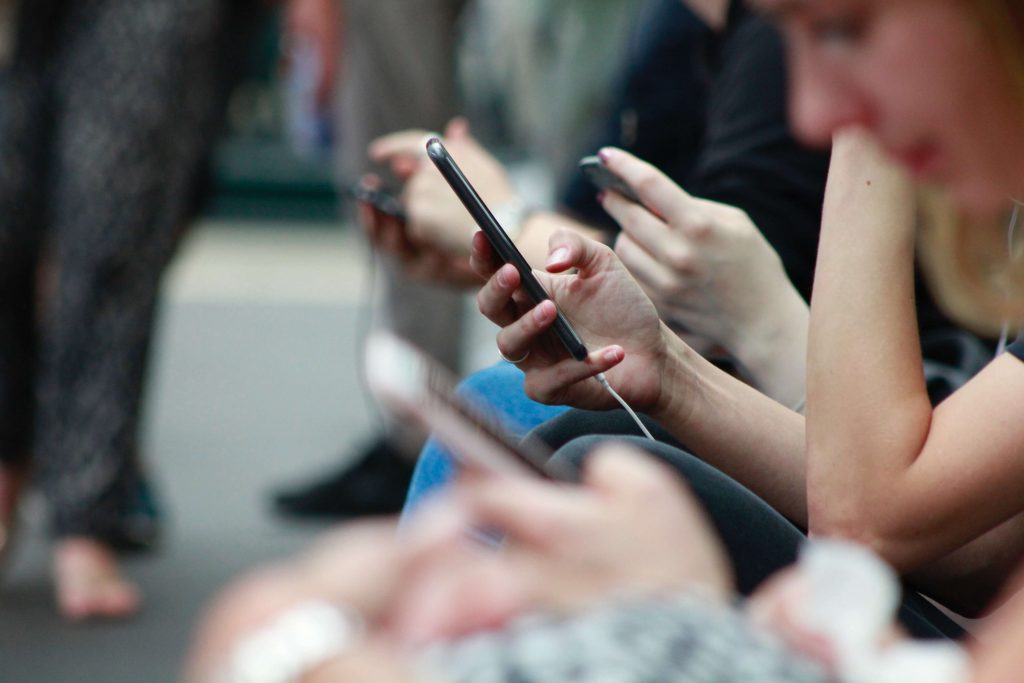 Live Stream The Gala
Even if you're planning an in-person event, it's a good idea to see if you could live stream it as well. This way, people who won't be able to attend in person but would like to contribute and take part in your event will still be able to do so. Maybe this is a good opportunity to connect with donors and beneficiaries who otherwise wouldn't be able to be a part of your event.
When setting up an online event, remember to arrange donation opportunities.
Choose The Right Venue
Location can make or break the event, so it's important to find one that will be suitable for your gala. First of all, choose one that meets your needs in terms of size and accessibility. If you decide to have a theme for your gala, then look for one that will match it or can be easily transformed. Look for spots that will help you hold all the activities you've planned for your gala. Once you pick your venue, think about what would be the best seating arrangement for your gala.
Here at Tagvenue, we are experts when it comes to spaces, so we're happy to help you find just the right spot for your fundraiser gala. Here are some recommendations for where you can hold your next gala:
Halls
Halls are a great option when you need a space to host a large group of people. Often, halls come in a blank canvas state, meaning you can easily decorate and transform them to match your event.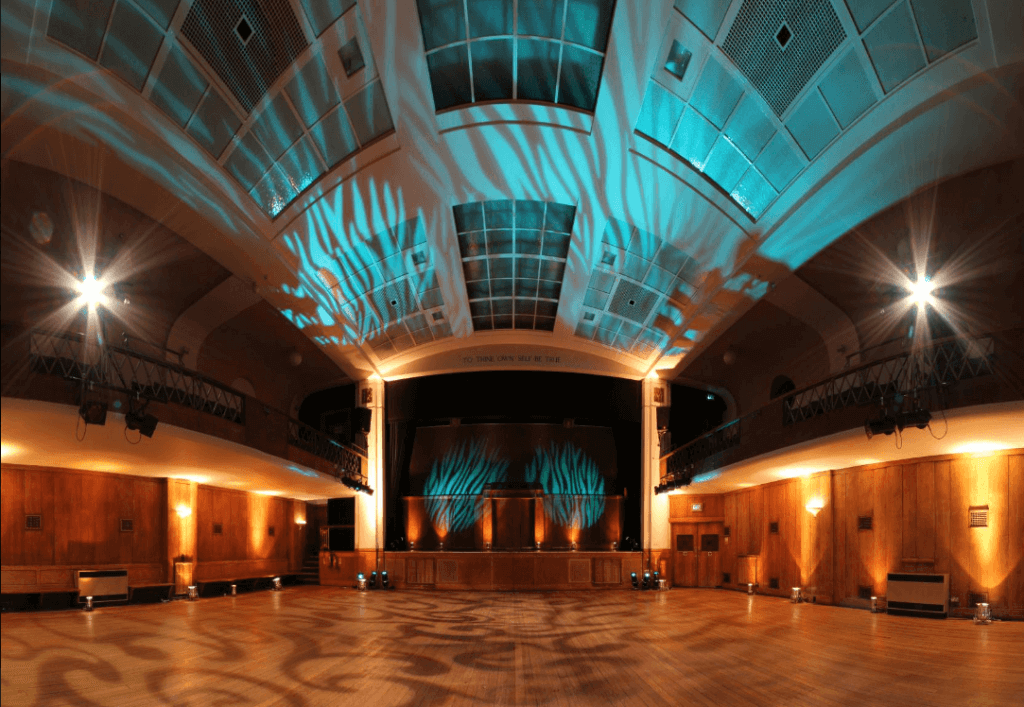 Luxury Venues
If you want your gala to be an elegant affair, then you definitely need to find a matching venue! Luxury venues offer splendour, glamour and a bit of extravagance.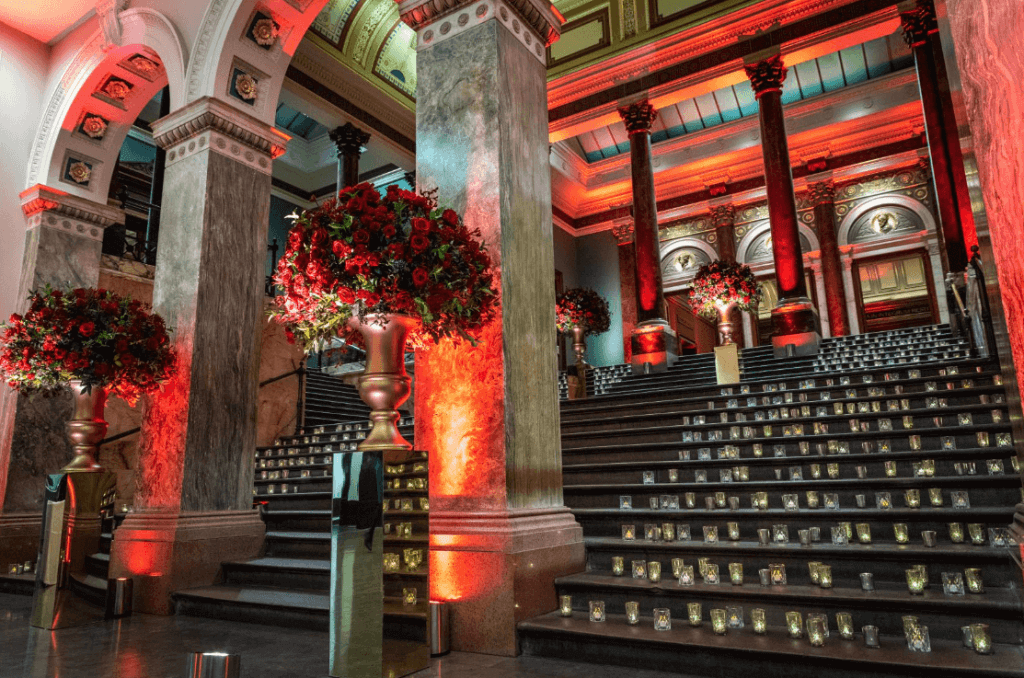 Outdoor Venues
If you're planning for your gala to take place during the summer months, perhaps you can hold it outside. An outdoor venue will allow you to enjoy the weather while still providing all the necessary equipment you may need for your event.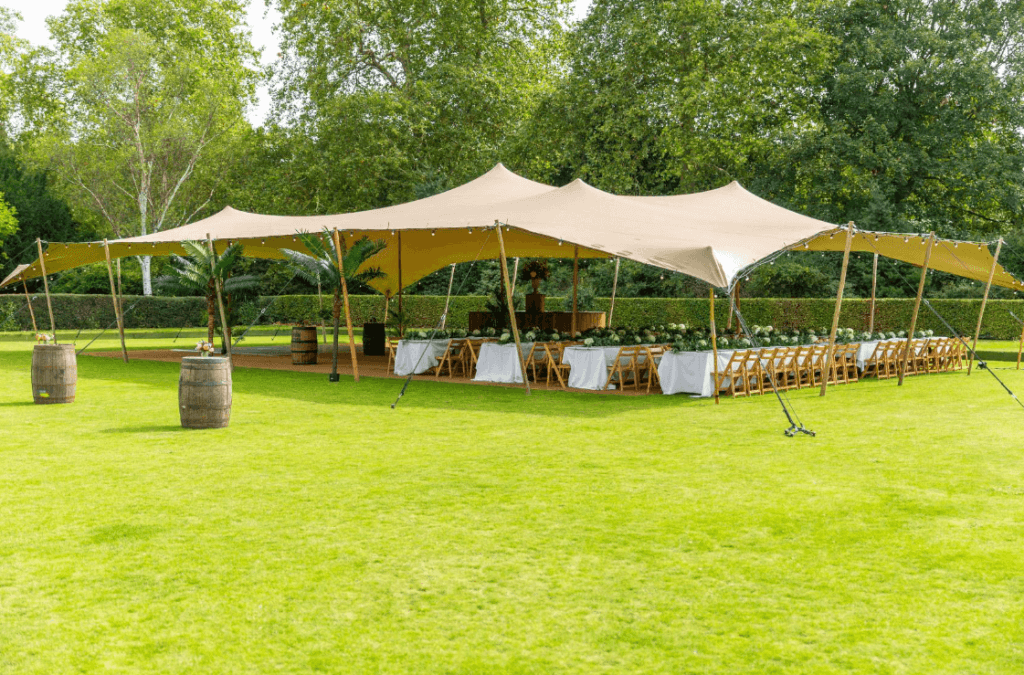 Unusual Venues
Still not quite satisfied? Then perhaps an unusual space is what you're looking for. These spaces offer personality and uniqueness, which may help you reach your audience better.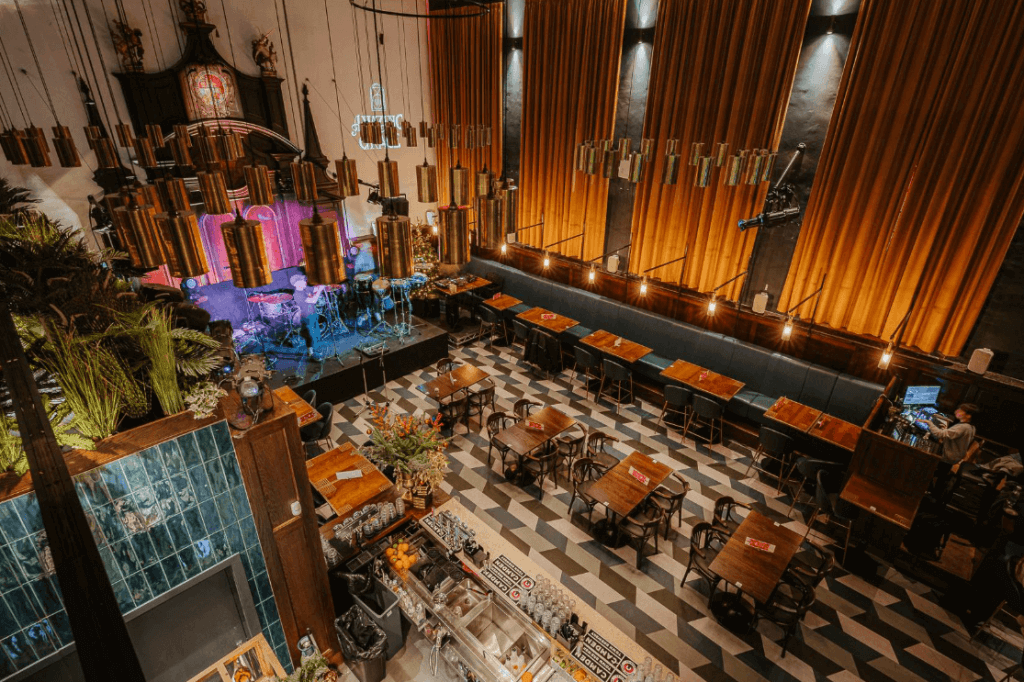 After Party
After the Gala ends, remember to thank everyone involved in the organisation (your team and the volunteers) and the donors. You can send thank you emails and show your appreciation via social media as well.
Of course, you know that while galas happen only once, the work of your organisation continues. Keep your base of contacts, which is hopefully bigger after the gala, in the loop about what's going on with your organisation. Stay in touch with them via newsletters and social media. Keep people informed about where their donations are being used. This way, you will continue to build relationships with your donors and preferably secure their future support.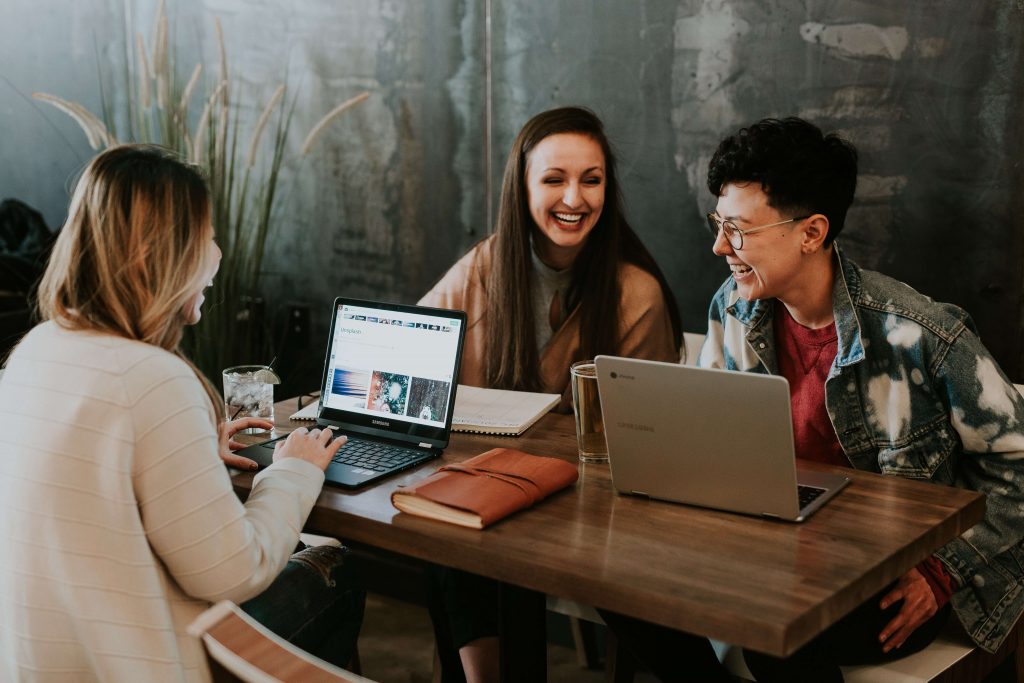 Get Inspired
We know that organising any event is an exciting but also daunting task, but we hope that with our tips, you'll feel more confident about planning your event. In times of doubt, it's also good to learn and observe. So, let's have a look at two different fundraiser galas to draw some inspiration.
Met Gala
One of the most famous fundraiser galas is the Met Gala. It's an annual fundraising gala held in New York City to benefit The Costume Institute at the Metropolitan Museum of Art. It's an opening ceremony for The Institute's new fashion exhibition. It's also one of the most highly anticipated fashion events in the world. What makes it one of the most awaited events of the year?
The date
The date is set for the first Monday of May. It's easy to remember and people always know when to expect it. It adds a ritual component to the Gala and has already created a tradition.
Tip: If you've held your gala at different times of the year, try to find one date when you'll be organising it. Maybe the day when the organisation was founded could mark the date?
The theme
Every year there's a new theme to the Met Gala, which governs the outfits on the red carpet. It gives the attendees a chance to play around with their costumes, let their imagination run wild, and maybe even role-play a little bit.
Tip: Setting a theme for your gala can help you organise activities for the event, and it can give some extra entertainment to the attendees.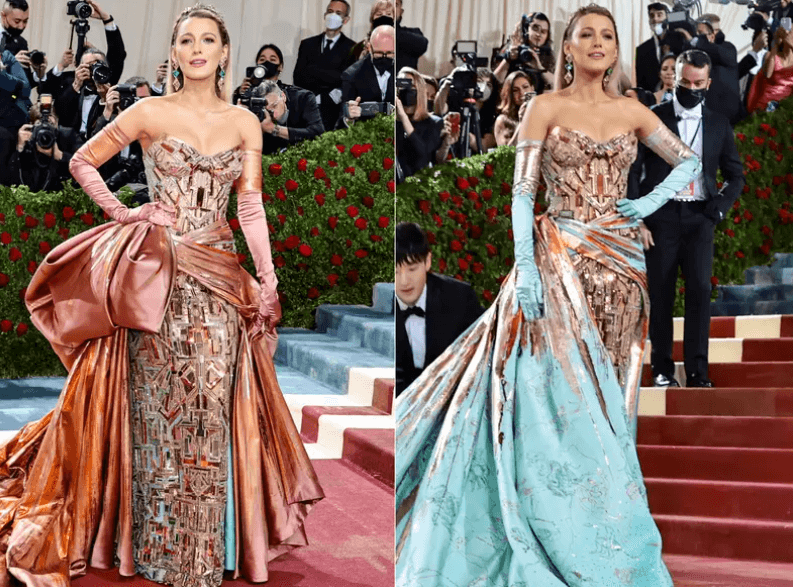 The Guest List
Even if you could afford the seat at the Gala (prices run around $30,000) it doesn't mean you can participate in it. The guest list has to be confirmed by Anna Wintour, who is an honorary co-chair of the Gala, giving the event a sense of exclusivity.
Tip: Your gala is probably going to be much smaller than the Met Gala, so perhaps exclusivity is not the way to go. But it's always a good idea to carefully consider who to invite to your event and give extra thought to your guest list.
The Mystery
While the red carpet event before the event is something covered by the media and very well visible, what happens after it, is a mystery. The guests are invited to see the newest exhibition, but the detailed events of the night are not published anywhere.
Tip: Add some mystery to your event. Hint at what may happen, but don't reveal all your cards to keep your guests excited and anticipating your event.
The Gain
Is every star and celebrity attending the Gala for their love of costumes? Probably not. Since the Met Gala, or more specifically, the costumes, become the talk of the town (or media), to be there means to be talked about. And that might be something many of the attendees are after, no matter the price of the seat.
Tip: Offer your donors something in return for attending your gala and supporting your cause. It may not be the promise of becoming the next viral thing, but think of what your guests can leave with to thank them for attending and to encourage them to come back next time.
Tomorrow Never Dies
Believe in Me is a foundation that supports charities helping marginalised children. For one of their fundraisers, they're organising a gala. The gala has a clear goal of raising $200,000 to benefit marginalised youth in Spokane, Washington. What makes it an event to learn from?
The Variety
The 2022 gala is something the foundation hasn't done in a long while. At the same time, there are many other fundraisers they've been successfully organising.
Tip: Even if your organisation isn't known for hosting galas, you don't need to be afraid to organise one. More variety in your events will allow you to reach more diverse audiences.
The Theme
The gala has a clear theme, James Bond, so the guests know how to dress and what sort of entertainment to expect. But not only that, all the invitations, calls for volunteers and even ticket names are sourced from the theme.
Tip: When you decide on the theme for your event, see how much you can play around with it and whether you can incorporate it into all the content you're producing for the gala.
Even if the foundation has a community on its own, it's building a larger one around this particular event as well. Since the theme of the gala is James Bond, all the participants are called agents. And what do agents do? Fight the villain, which in this case is the marginalisation of children. Watch the video below and answer for yourself – don't you want to join the mission yourself?
Tip: If somebody wants to support your cause, then you must share similar values. It's a great foundation to start building relationships and community. If you haven't done it yet, your gala might be the time to start doing so.
The Donations
To be able to attend the gala, participants must buy tickets. There are 10 levels of donations, starting at $1,250 with the most expensive tickets costing $20,000. One other way to donate during the event is a silent auction, where you can bid on a trip to, you guessed it, James Bond's location.
Tip: When planning donation possibilities, try to offer a variety of options at different price ranges so that everyone interested can donate.
The Gain
Similarly to the Met Gala, the donors supporting the Tomorrow Never Dies gala can expect to receive something in return for their donations. Each ticket level clearly states what the sponsor will receive for their support. The gala's website also showcases "sponsors who accepted the mission". There will be chances to win valuable prizes during the event.
Tip: Consider giving your attendees an incentive for attending your gala, such as offering them a free gift, a chance to win a prize or access to some VIP events.
Key Takeaways
There are many ways to make your fundraising gala not only a financial success but also an enjoyable event for both you and your guests. With some planning, you will be able to host a gala that will win you new supporters and allow you to thank those who have been supporting you for some time now. When in doubt, look at what others have done before you and refer to our tips and ideas.
And remember, you come together to support the case you all firmly believe in. This is a great connecting factor that will make all your efforts run smoothly!
FAQ
What is the most profitable fundraiser?
The most profitable fundraising is carried out through a combination of online and offline campaigns. Online such as websites, social media campaigns, and direct mail. Offline activities such as face-to-face fundraisers, auction houses and events, such as a gala. The greatest combination of these two areas is the magic formula for raising funds.
How do you make a gala fun?
You make a fundraising gala fun by offering a variety of different entertainment that match your audience. In addition to organising auctions and raffles where you raise money, you can organise games, performances and chances for attendees to get engaged. It's a sensible idea to offer plenty of options for food and drink so that everyone can enjoy themselves. Finally, make the gala fun by providing a warm, inviting environment and a sense of community.
How do you get people to donate?
Here are some tips for getting people to donate:

✅Make sure your cause is clear and convincing. The more people know about what you're doing, the better they'll be able to identify with it and support it.
✅Don't ask for too much money upfront. Keep your donation levels reasonable so that more people can afford them, and then let them know how their money will help!
✅Be creative! Think of ways that you can encourage donations by making them fun or engaging in some way (such as games or contests).